Photographer: Diana McGregor Photography | Michelle Ramirez Photography | Mariel Hannah Photography | Krista Mason Photography
National Hispanic Heritage Month is the time between September 15th and October 15th where we recognize the contributions of American citizens who ancestors came from Spain, Mexico, the Caribbean, and Central/South America.  With this month where we celebrate LatinX culture, we take a dive into all the many ways to incorporate this heritage into different wedding designs and styles.
Bright & Bold
This wedding inspiration is all about pops of bold color and fun!  From the vibrant invitations, golden florals, and vintage lace linens makes this wedding truly unique.  We love how the bride wrapped herself with a color blanket for a sweet photo moment, and how fun are the mini piñatas for guests to take home with them?! 
This wedding is for the couple who is not afraid to have a boldness of color and pizazz, and trust us when we say your guests will never stop talking about how unique your special day was.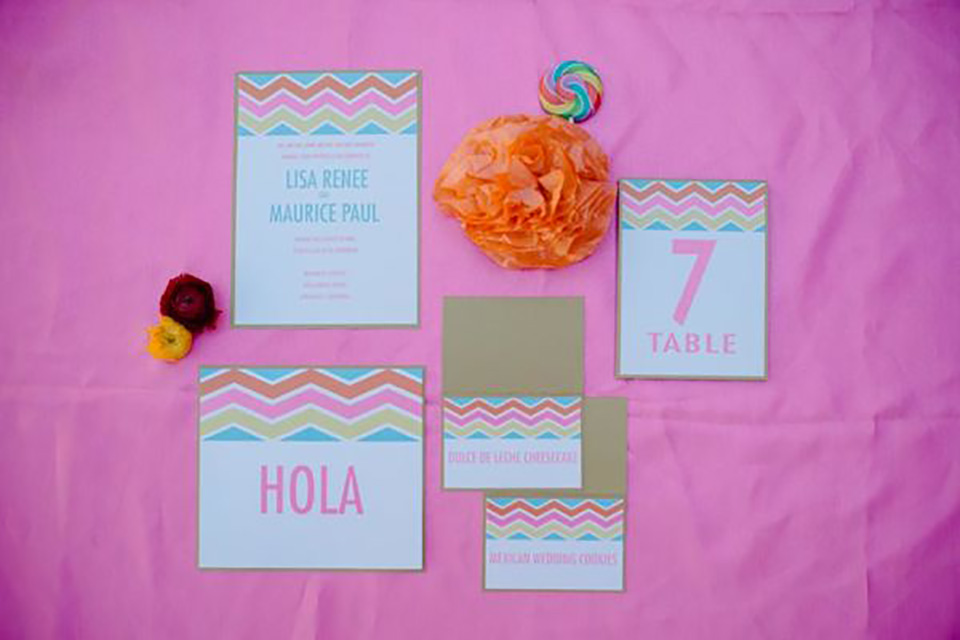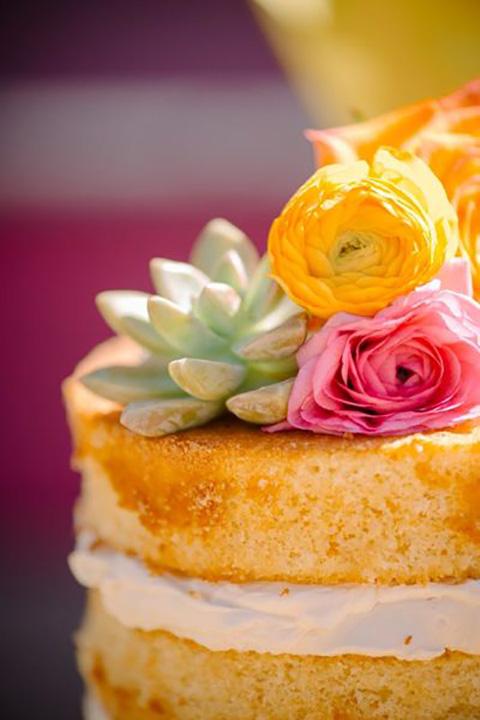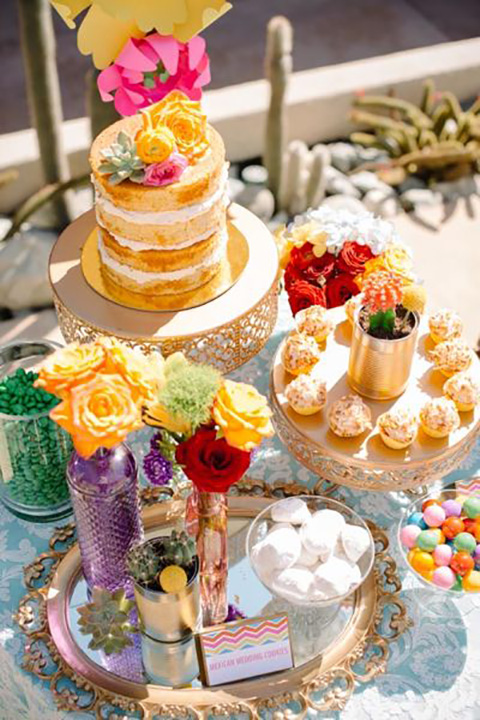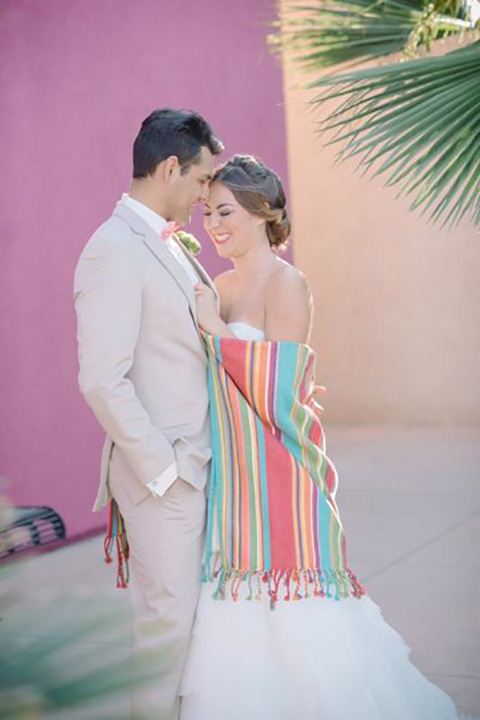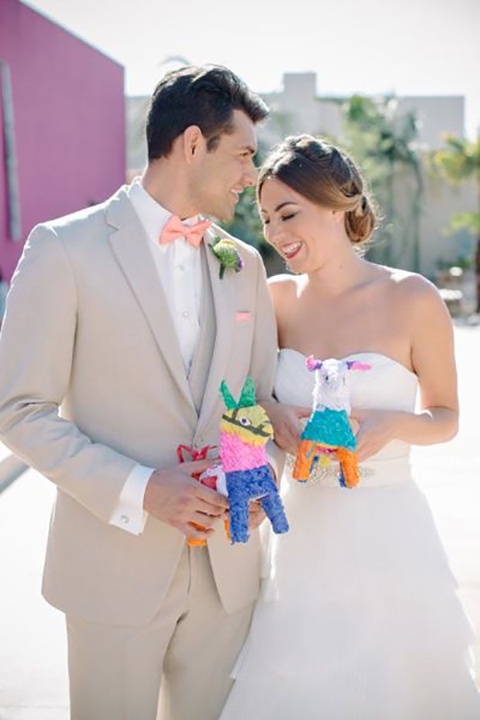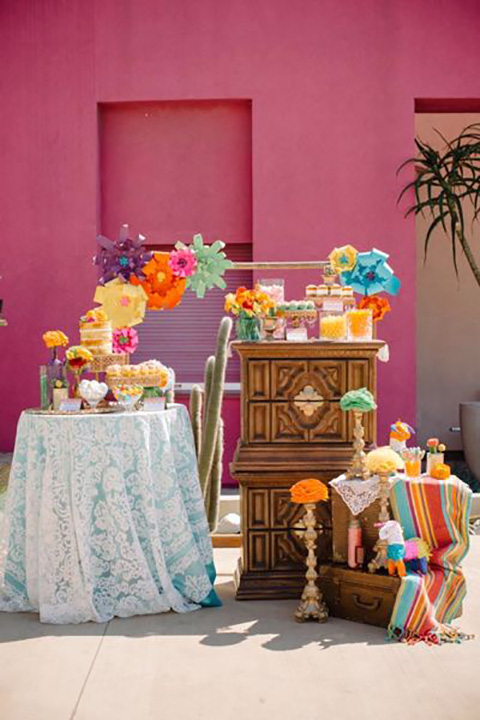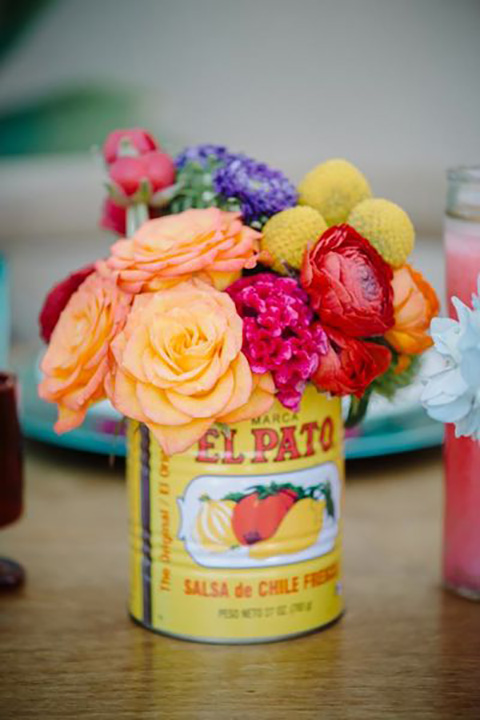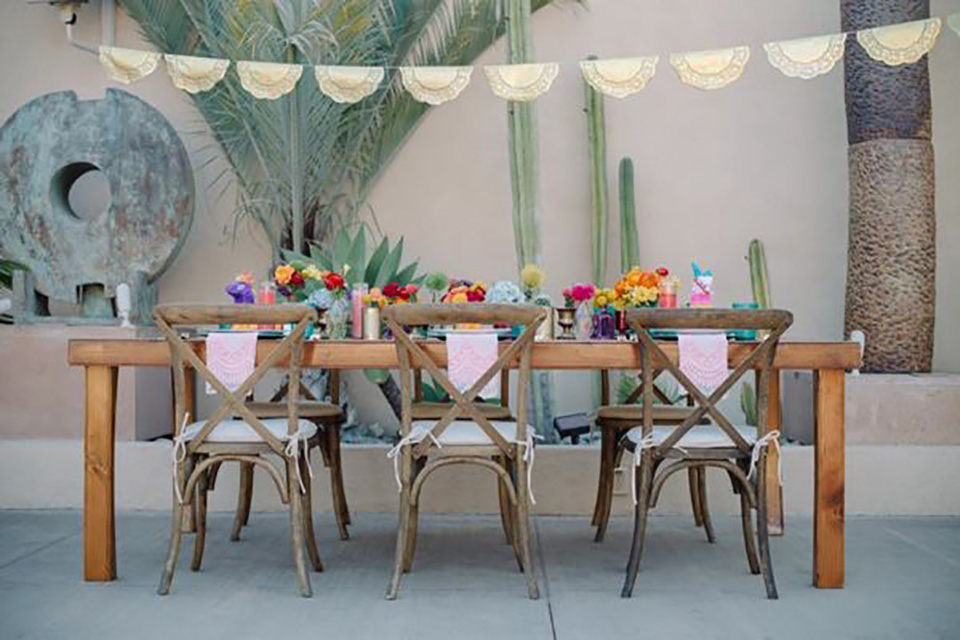 Photographer: Krista Mason Photography
Moody & Romantic
This wedding makes you feel like transported to Seville with the deep colors of wine and pomegranate mixed with embroidered lace and gold candelabras.  We are obsessed with the señor and señora chair décor for the bride and groom's sweetheart table.  Also, who doesn't want to drink that delicious looking sangria.  The bride wore a flamenco inspired gown with roses in her hair and the groom wore a traditional black tuxedo with a rose boutonnière to match his bride.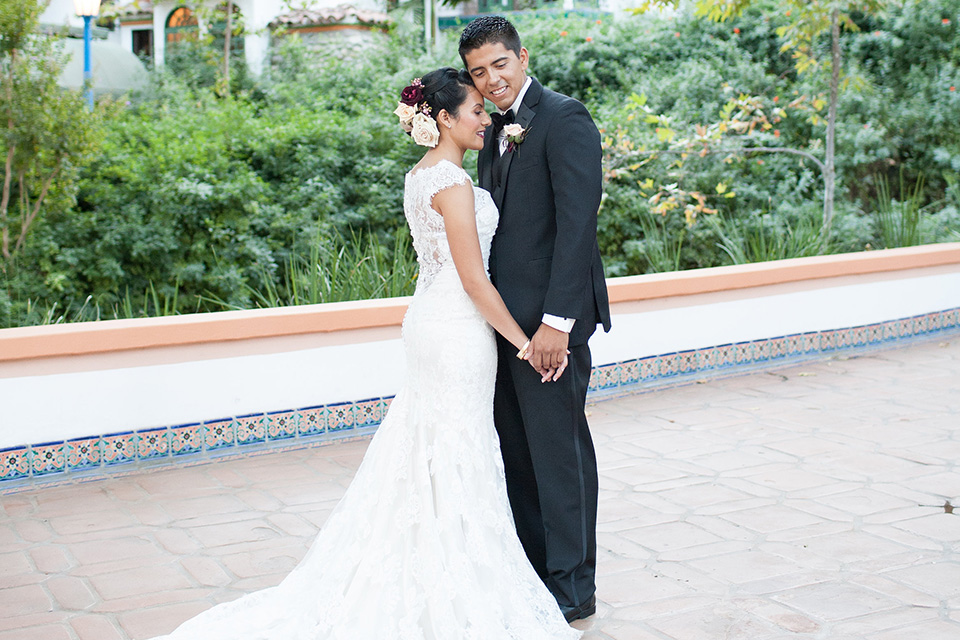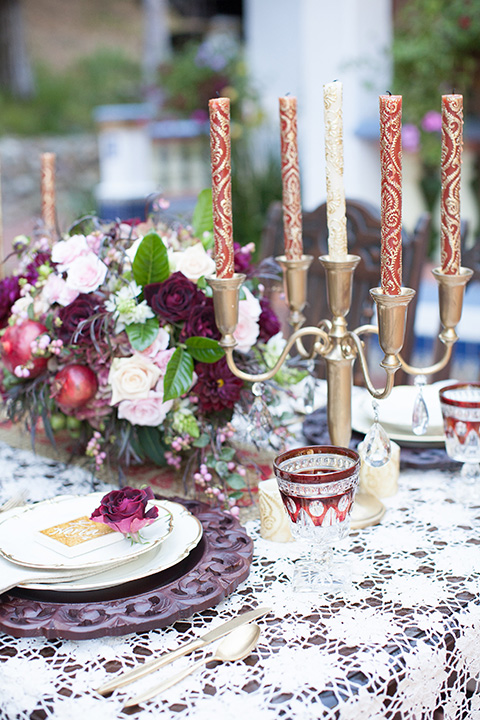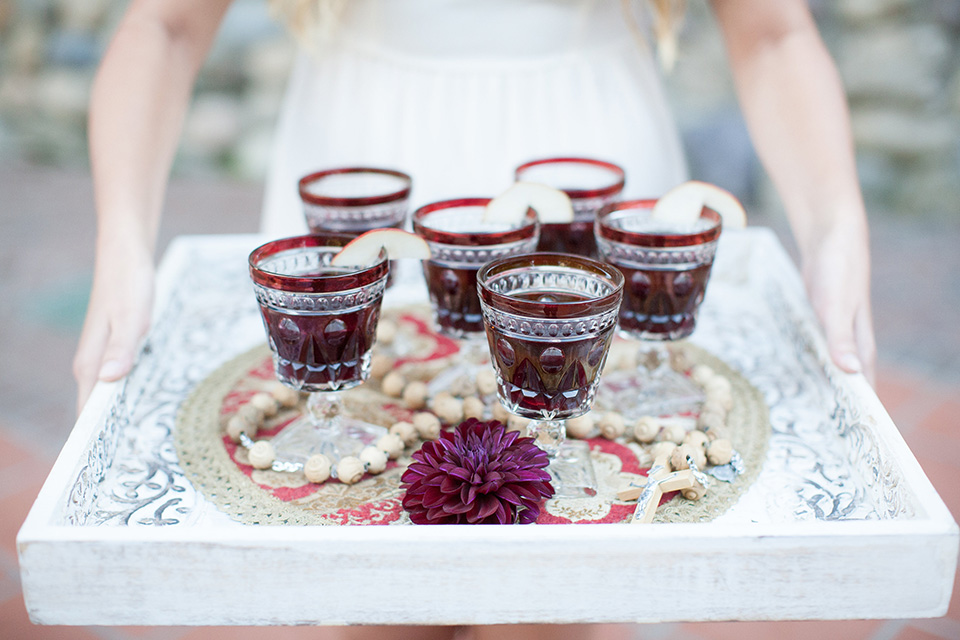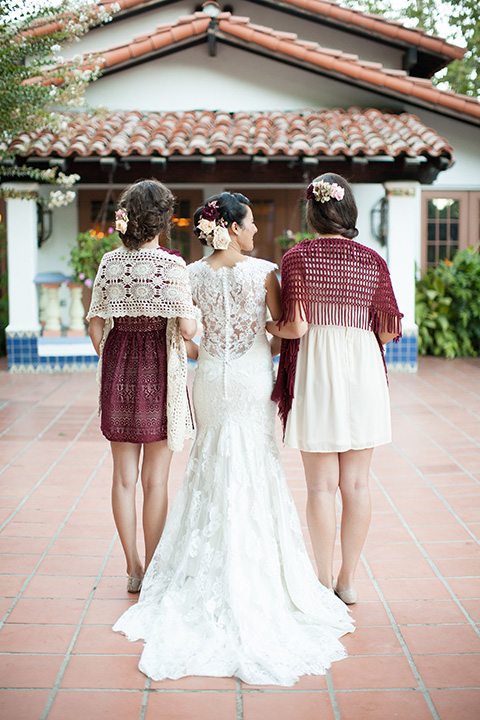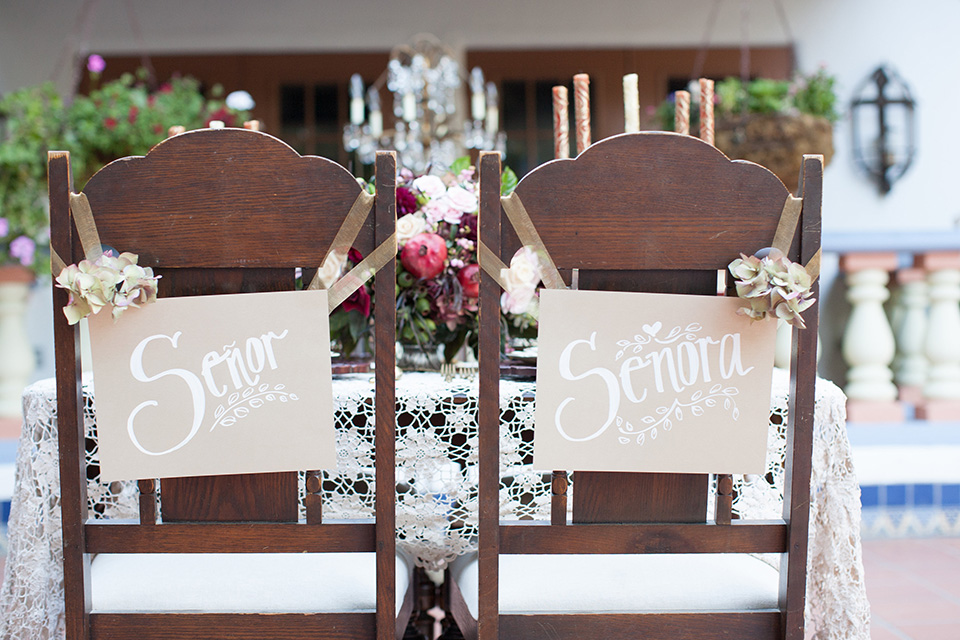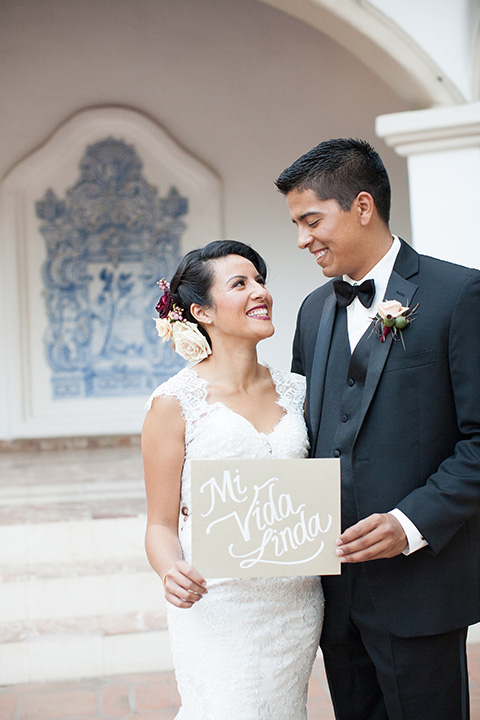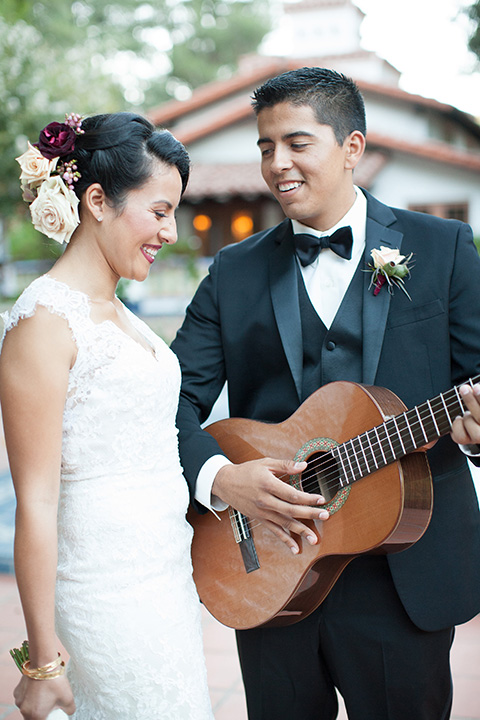 Photographer: Diana McGregor Photography
Neutral & Modern
This wedding design is soft and dreamy with its neutral colors and fun green ivy backdrop.  One of the best parts of this wedding was the desserts and bar!  The cake is decorated in a way that makes it looks embroidered like a Spanish shawl.  There were traditional wedding cookies, as well as pink salt shot glasses for guests to take home as favors to keep the party going!
The bride wore a stunning white lace gown with an off the shoulder detail and long sleeves.  The groom wore a tan suit with a floral long tie to compliment he bridal bouquet as well as the décor of the wedding.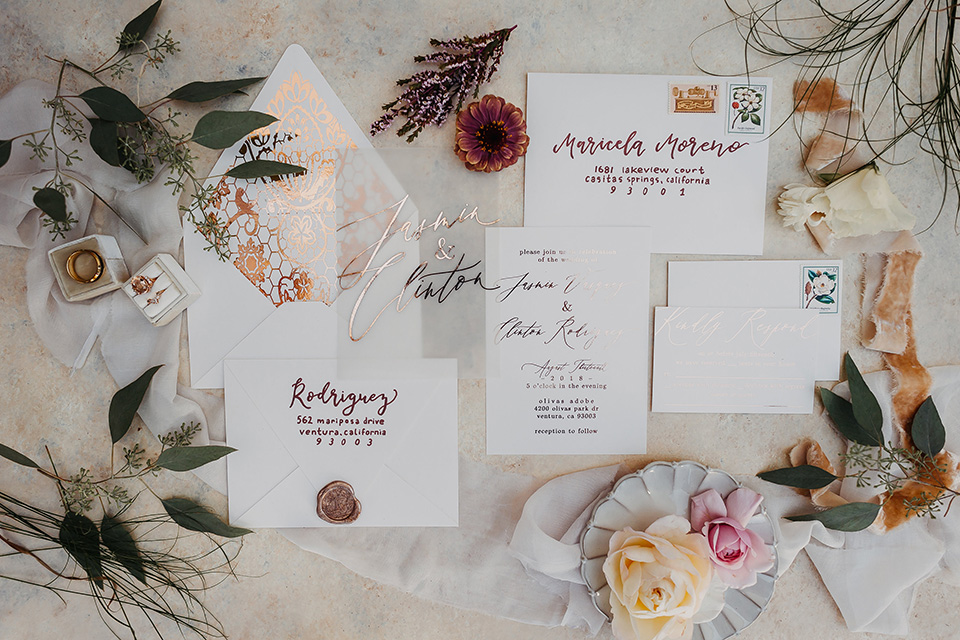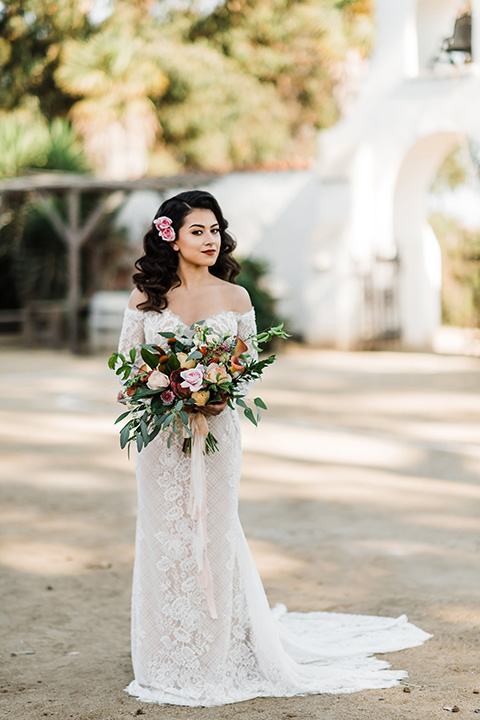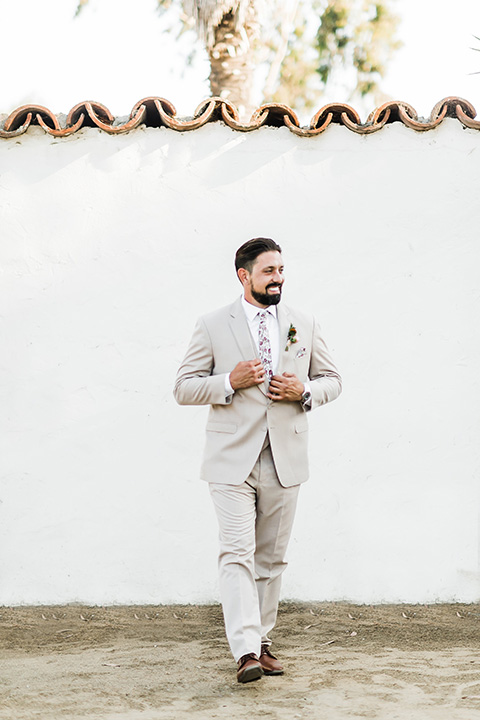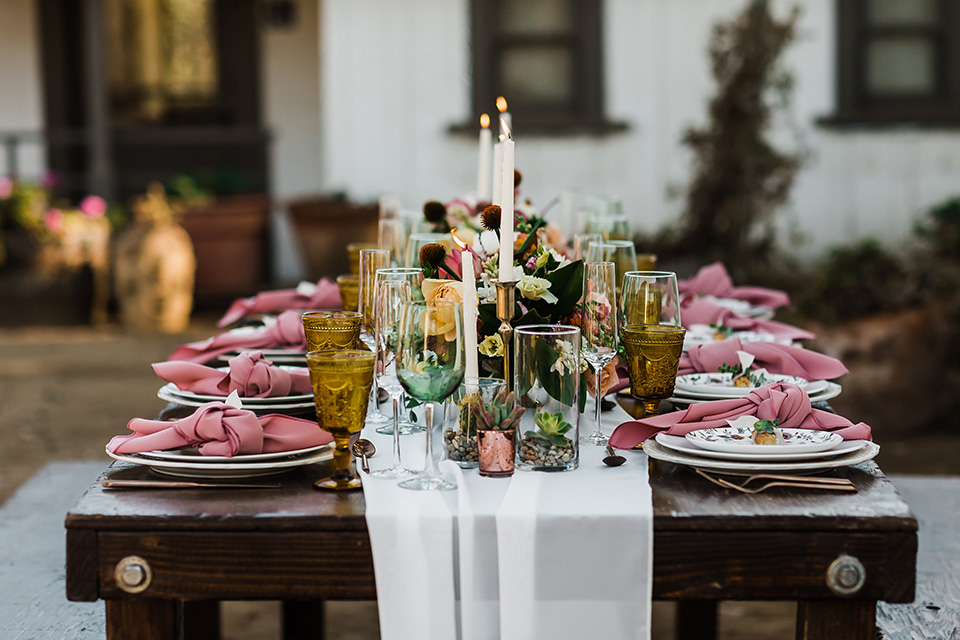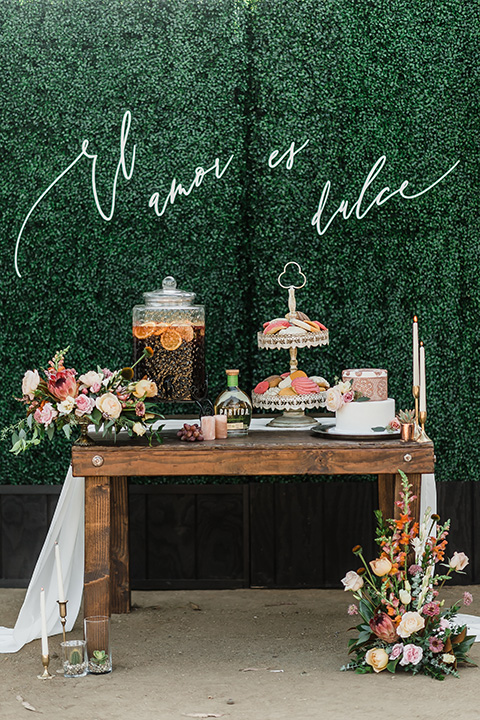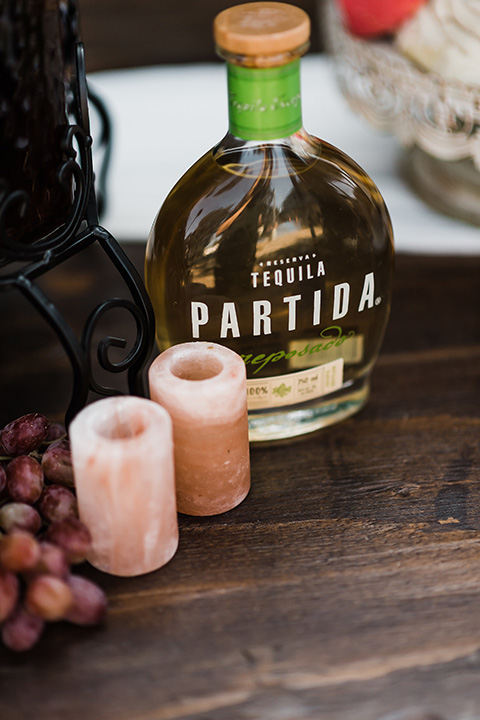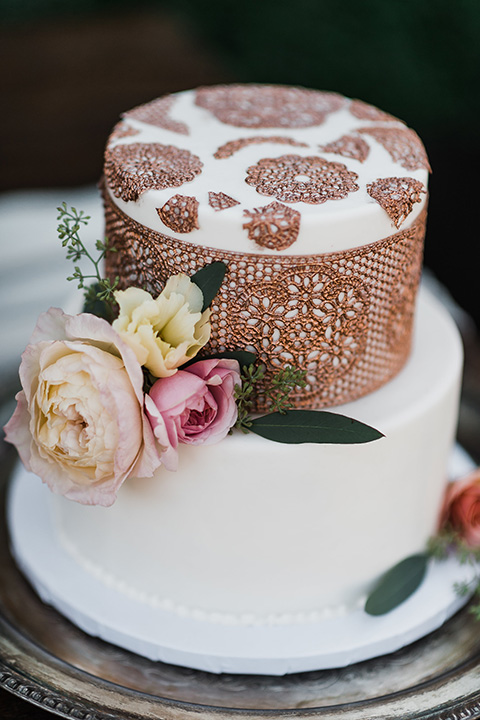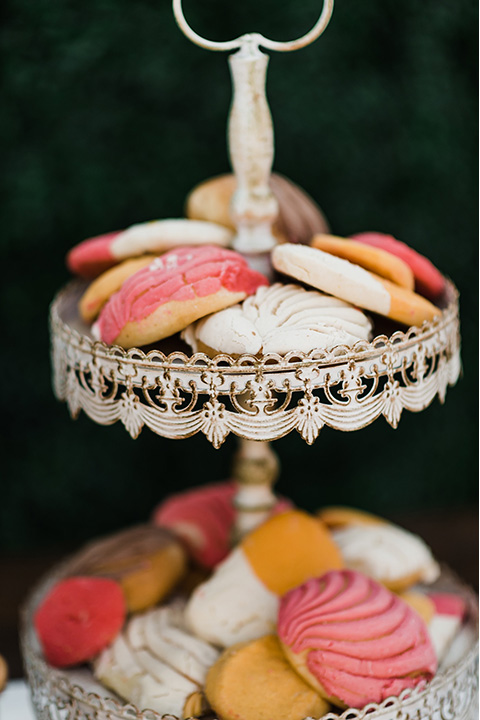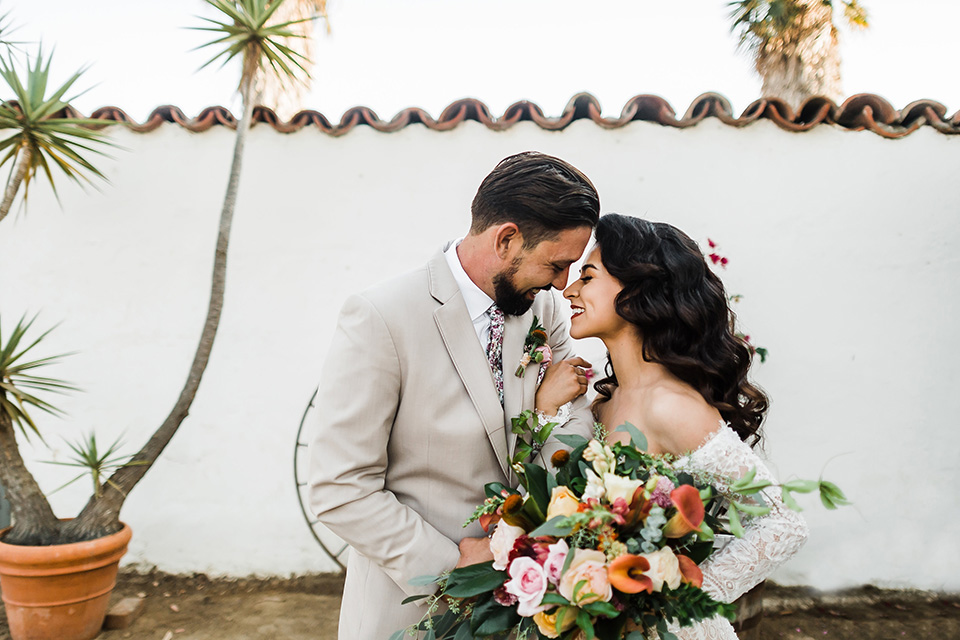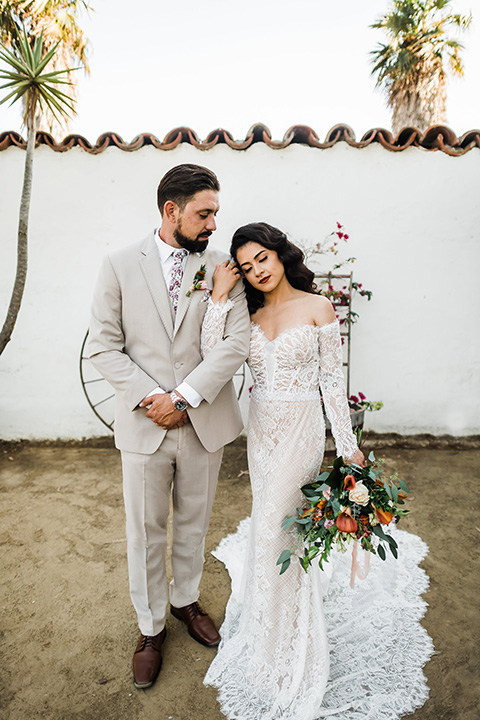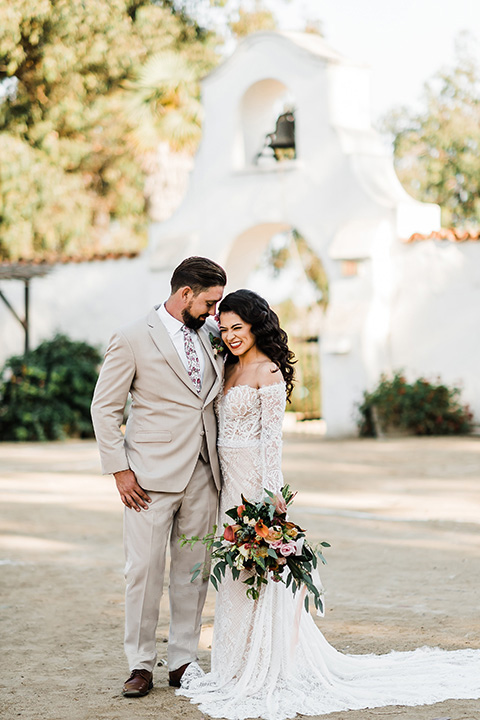 Photography: Michelle Ramirez Photography
Trendy & Vibrant
Inspired by Olvera Street in Los Angeles, this wedding brings together traditional and trendy effortlessly.  The décor of Olvera Street with the colorful details and vibrant surrounding architecture, this wedding is one to dream about! 
The brides gown was a formfitting lace gown with removable shoulder coverings, and her hair was pulled back on the side with rose pink florals to match her bridal bouquet.  The groom wore our slate blue suit to compliment the blues of the tiles and décor of the outdoor space.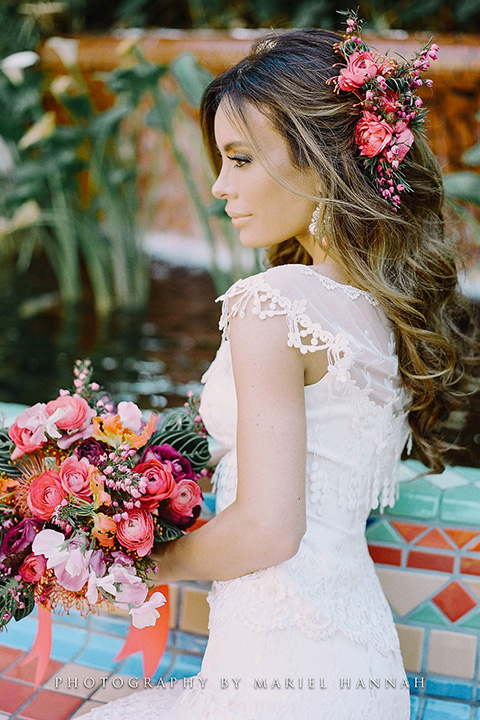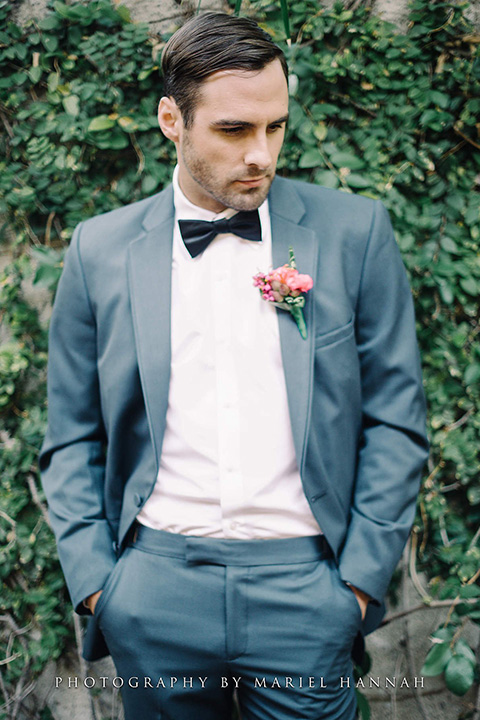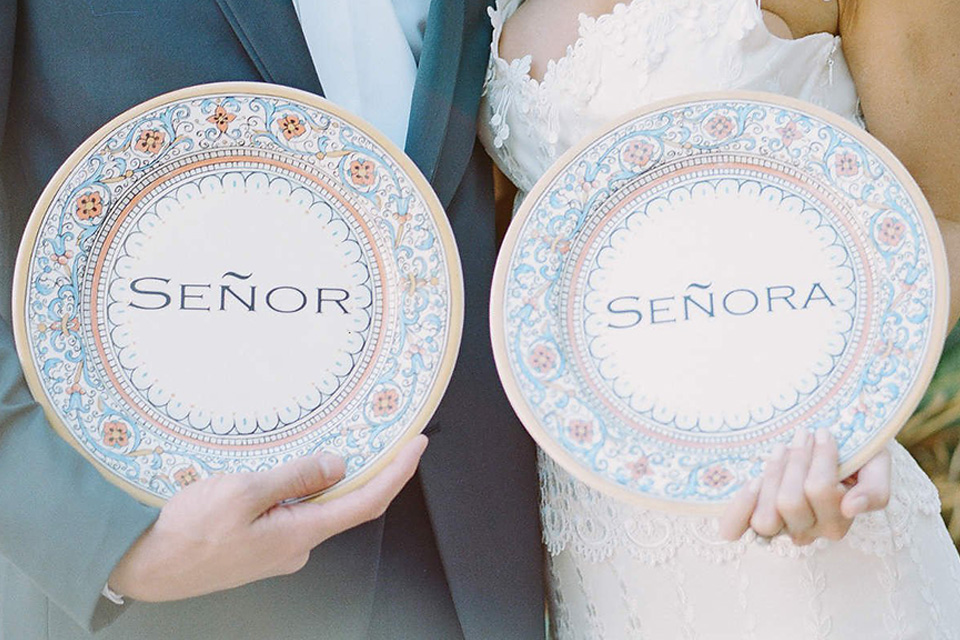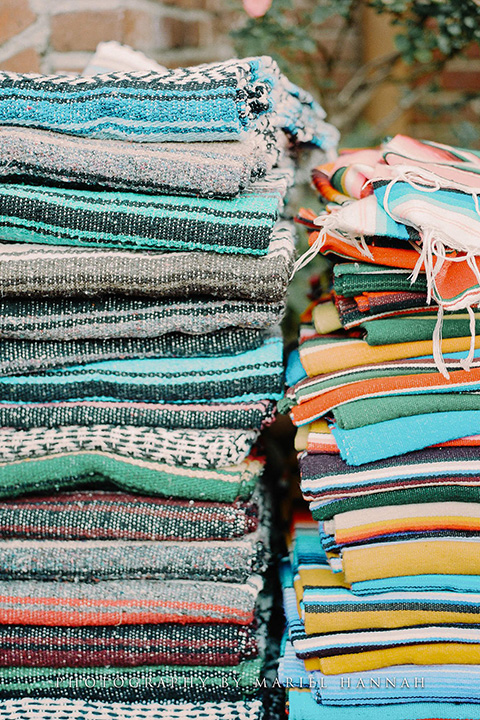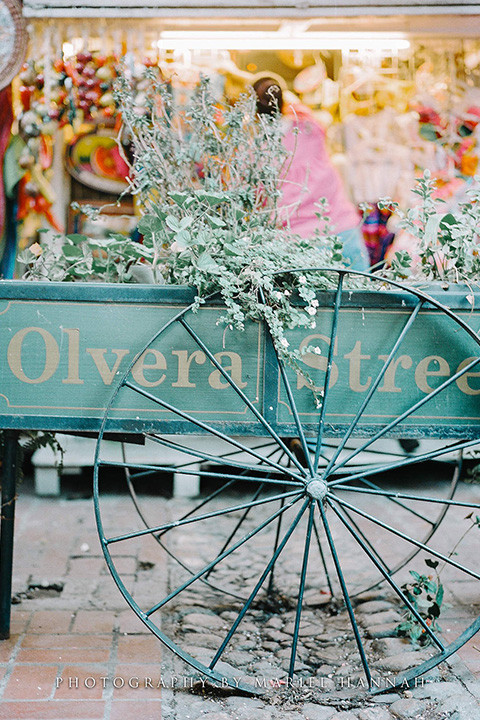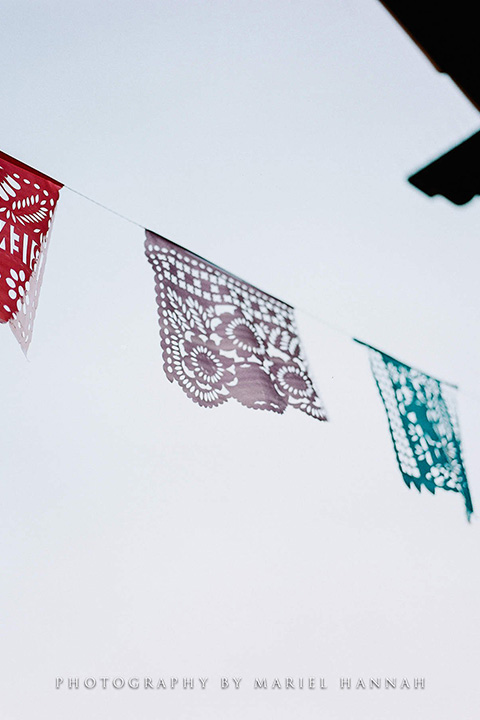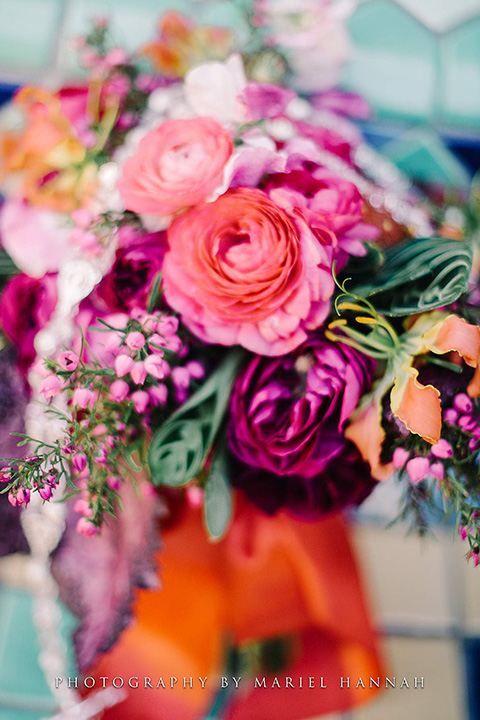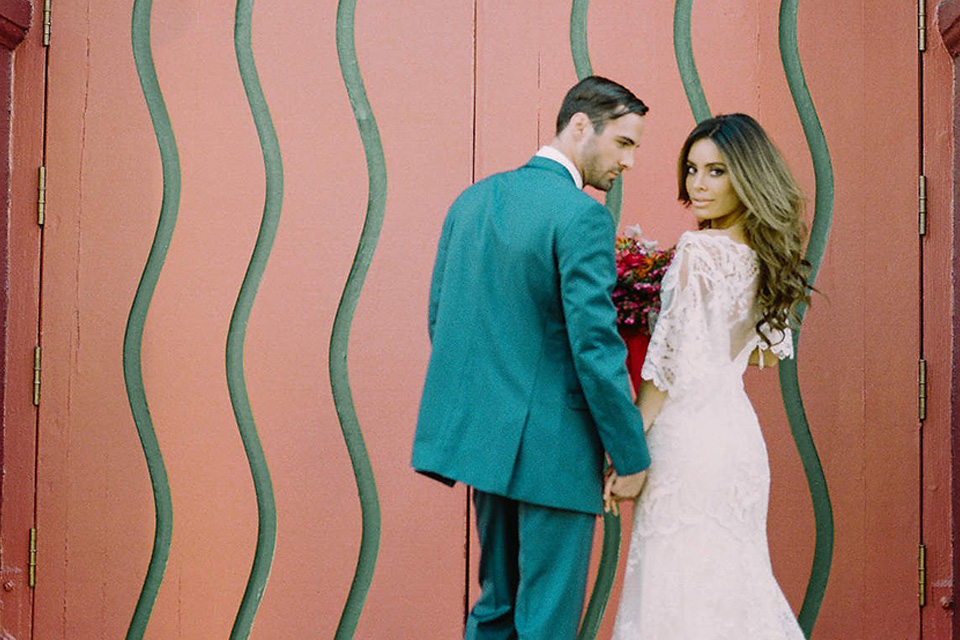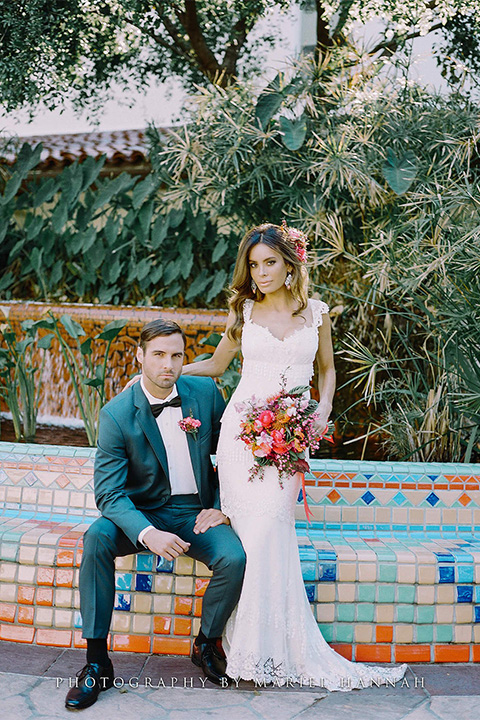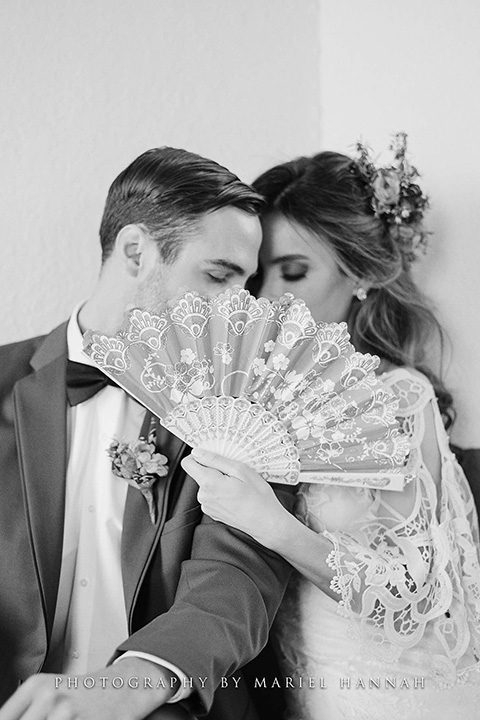 Photographer: Mariel Hannah Photography