Boutonnières are a floral decoration worn by men to accessorize their suit or tuxedo look for a formal event. But did you know that boutonnière is the french word for "button hole?" If you do then great, you are ahead of the game and have probably been placing your boutonnière in the proper location already! If not, it's okay.. most people don't and are often confused on where the boutonnière should be placed, that's where we come in. This blog is meant to show the you the correct placement of the boutonnière and also where you SHOULDN'T wear it. And of course some different styles and arrangements because there are so many unique and amazing ones out there! Hopefully this helps all the men out there look their best for any future events!
Let's start off with the minimal, classic styles that are most popular for any formal event like a wedding or prom. Usually a single flower or bud, typically white but can be a solid color that goes with any theme or even a date's dress (talking to you prom goers).
Oh and a quick boutonnière hack- it always goes over your heart! Or at least on the lapel on that side...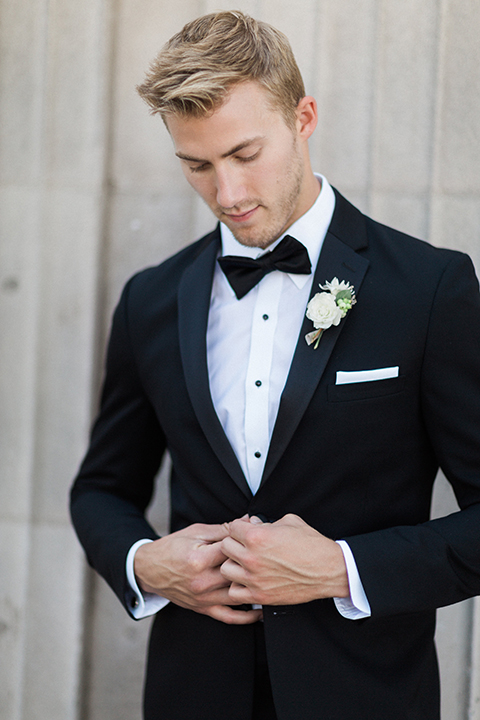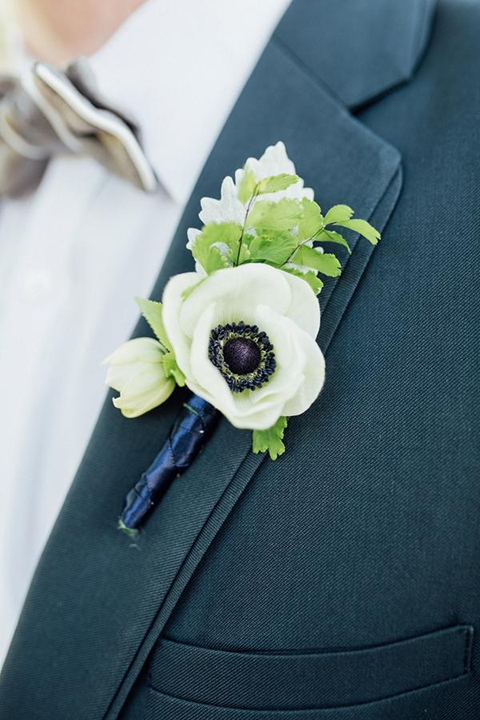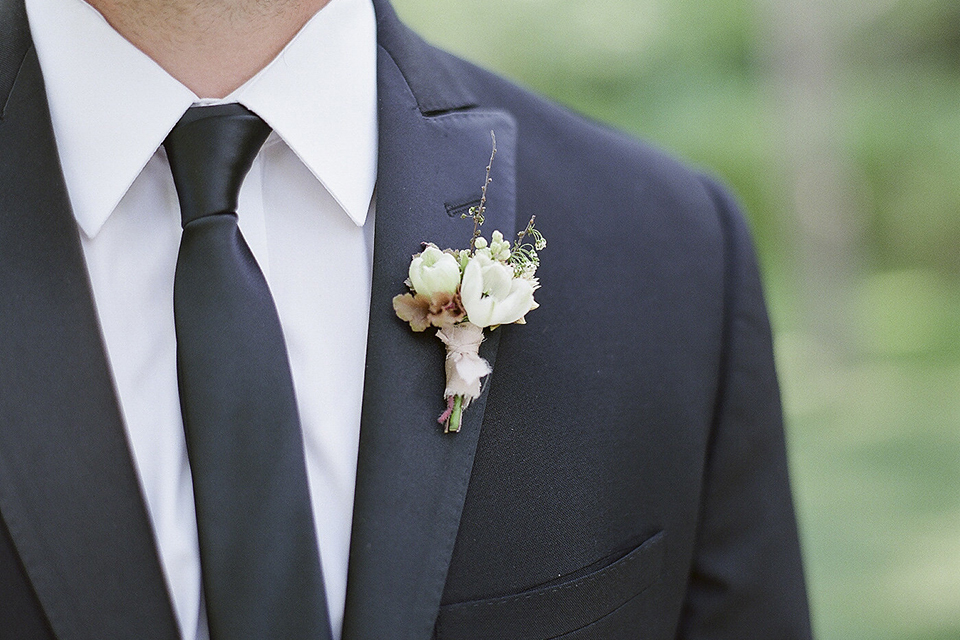 This image above is a perfect example of incorrect placement for a boutonnière, as you can clearly see the "button hole" in the lapel right above where the boutonnière is actually placed. Although we believe the boutonnière should be placed where it was meant to be worn, some people just prefer to wear their boutonnière a little lower. It helps to see both examples of where it should and shouldn't be placed, as well as figure out where you are most comfortable wearing your boutonnière.  It should always be higher than the chest pocket in the least.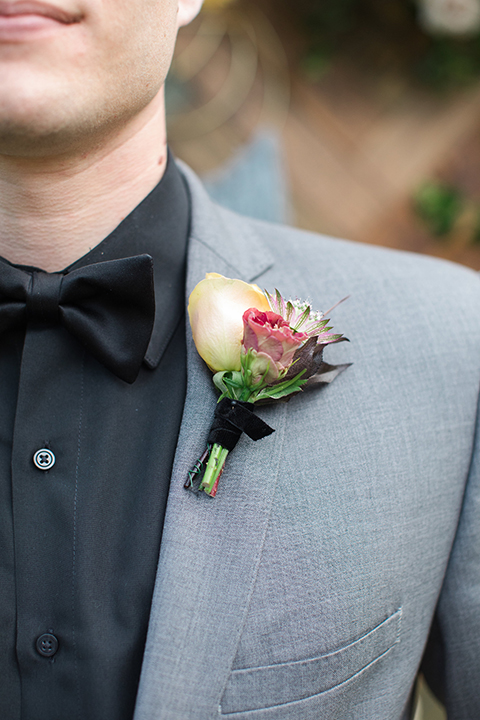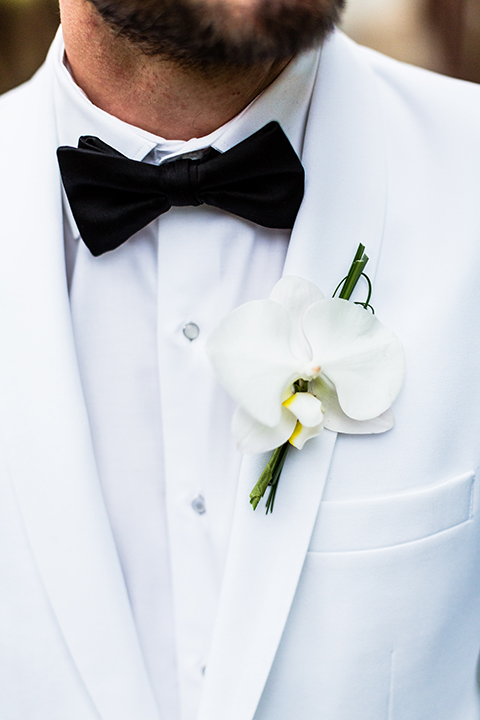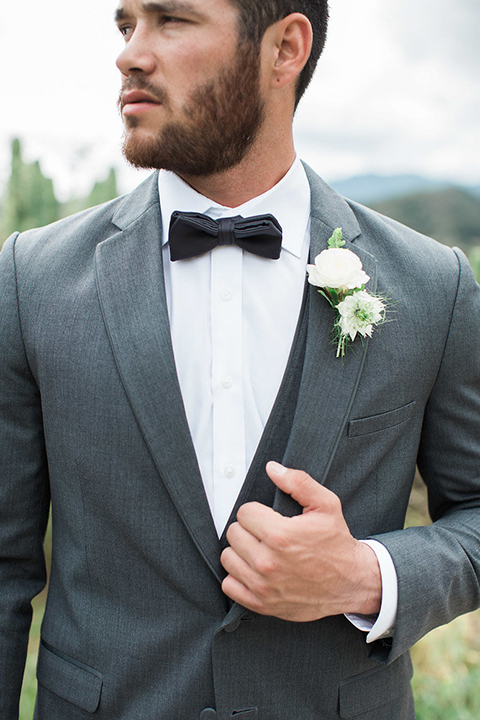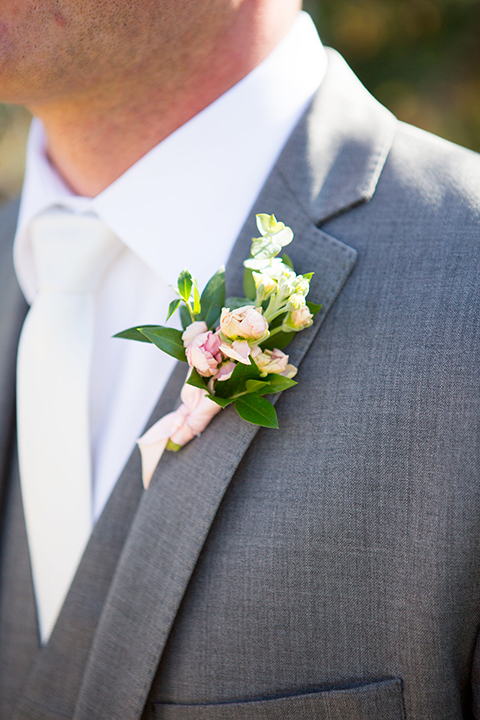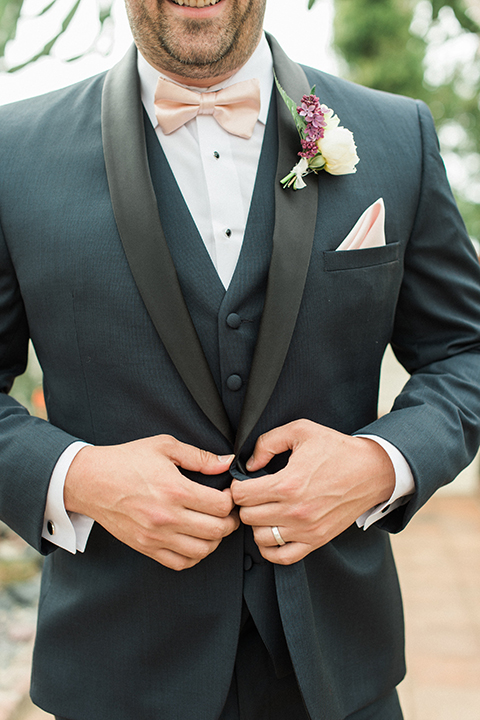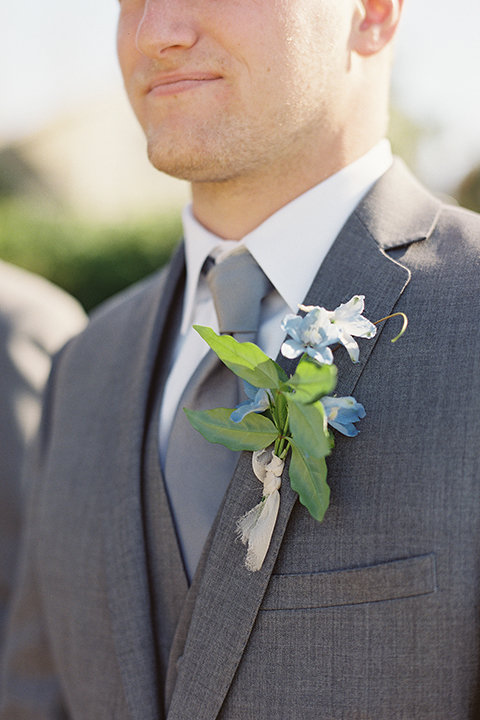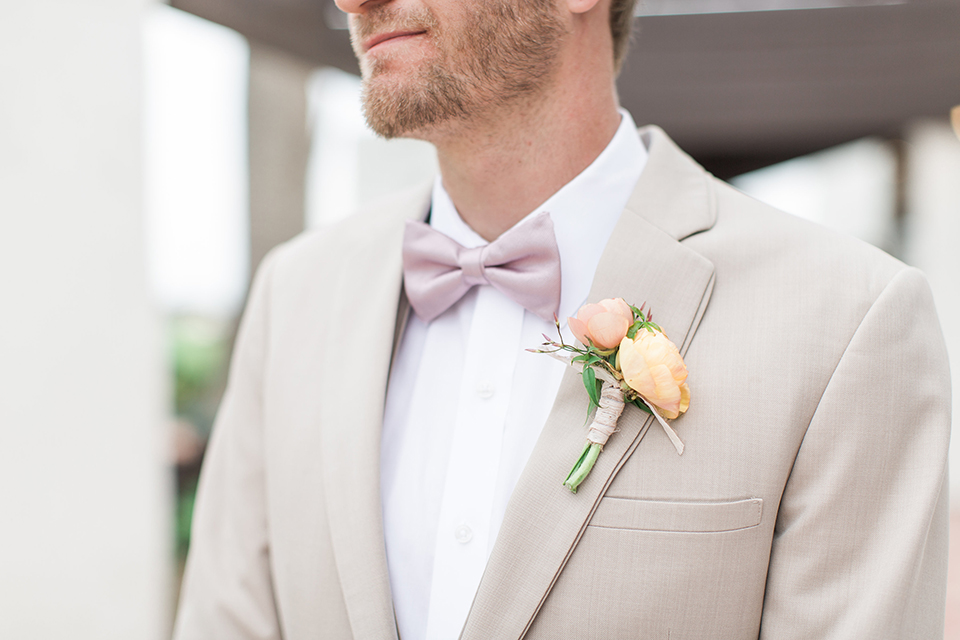 Now there is also the other end of the spectrum with maximal boutonnières. These boutonnière just steal the show and grab all the attention of the ensemble. These are for the bold men who want to stand out and make a statement, you know who you are!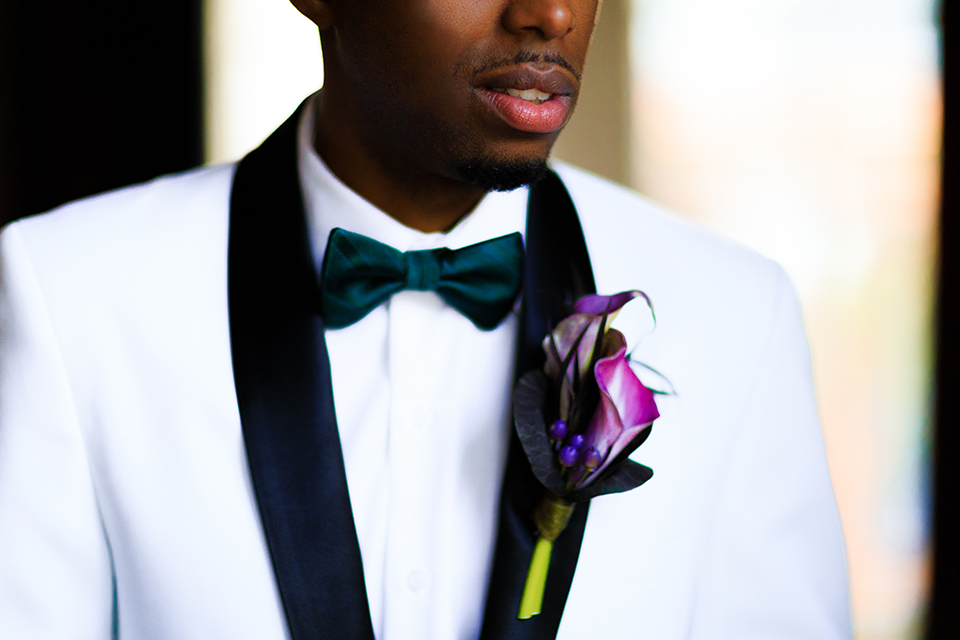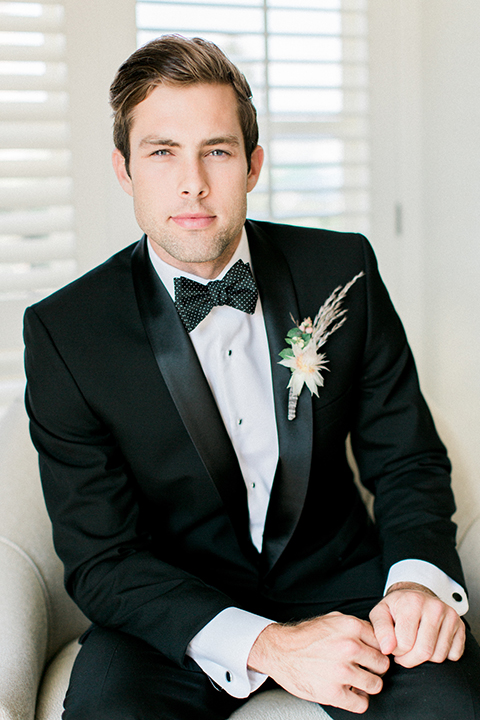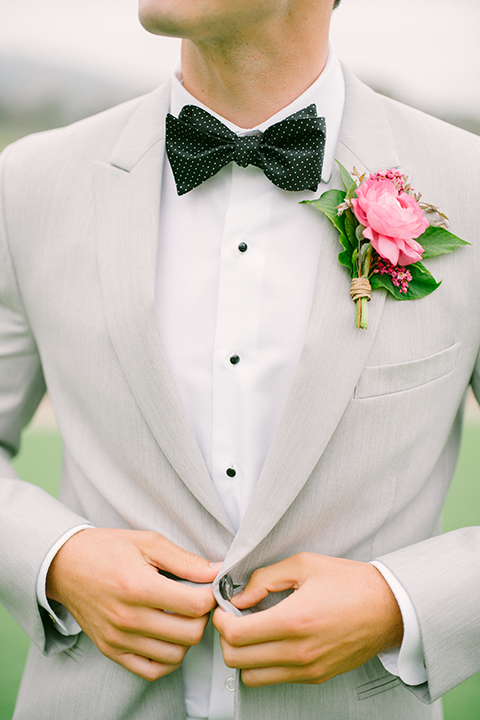 And to answer the age old question: can you wear a boutonnière and a pocket square together?  Yes, you certainly can, just make sure that your pocket square stays in it's lane (i.e. isn't popping 3 inches out of your pocket) and that your boutonnière is high enough so that they have their own space.  You may opt for a smaller boutonnière when wearing it with a pocket square but as you can see, even a larger one works.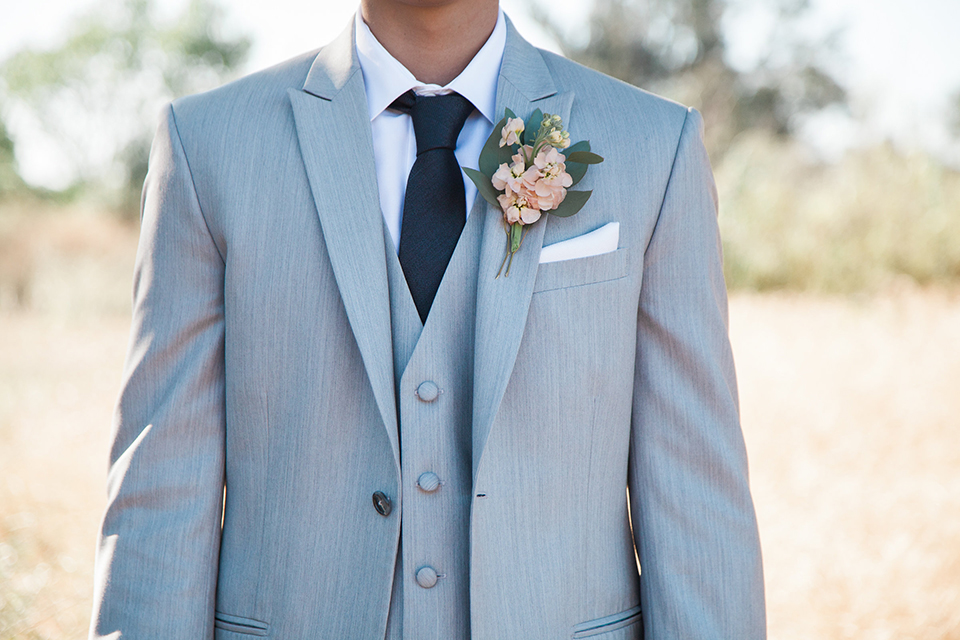 We also like to see the boutonnieres that go with just greenery, or even succulents! These are a simple, unique design that goes great with any theme or style.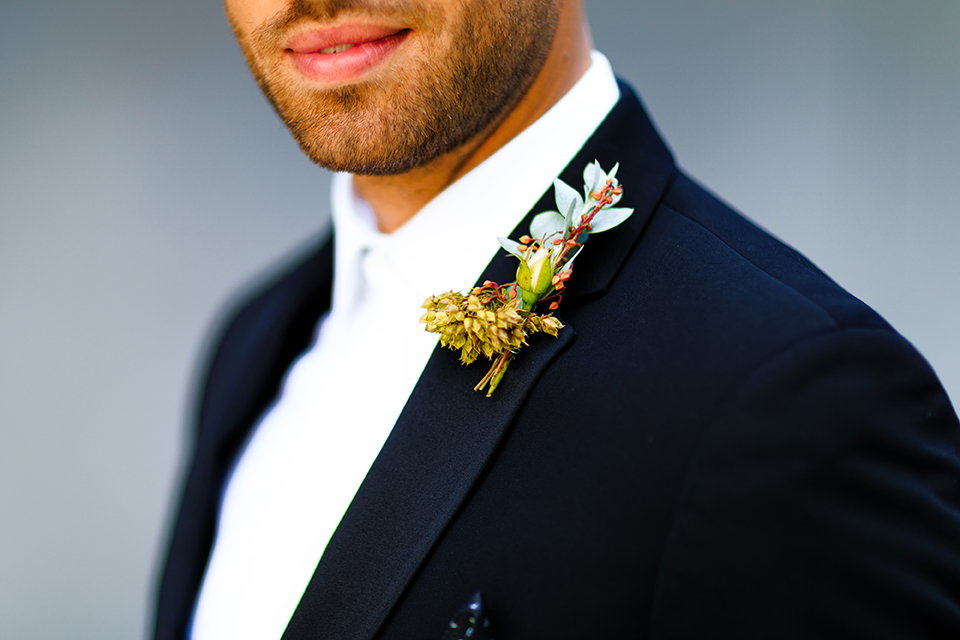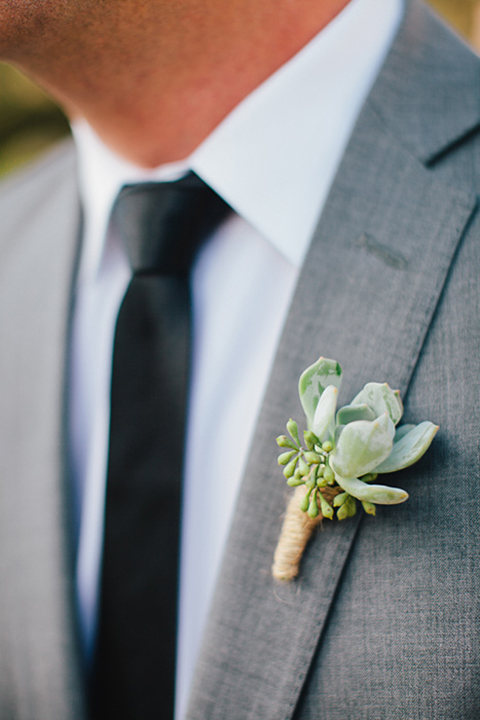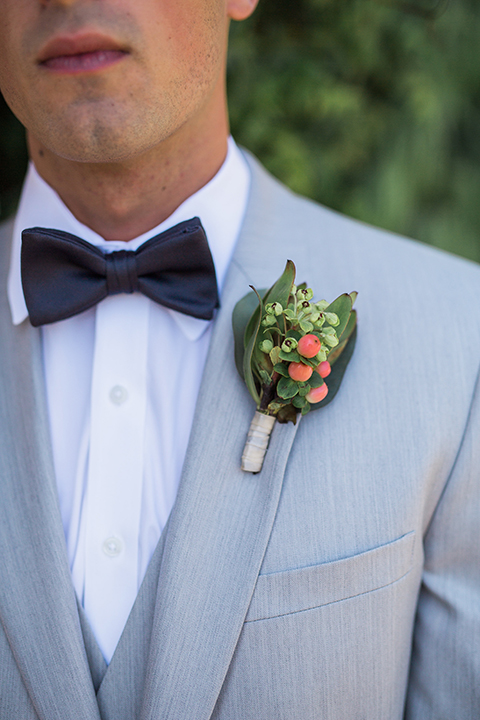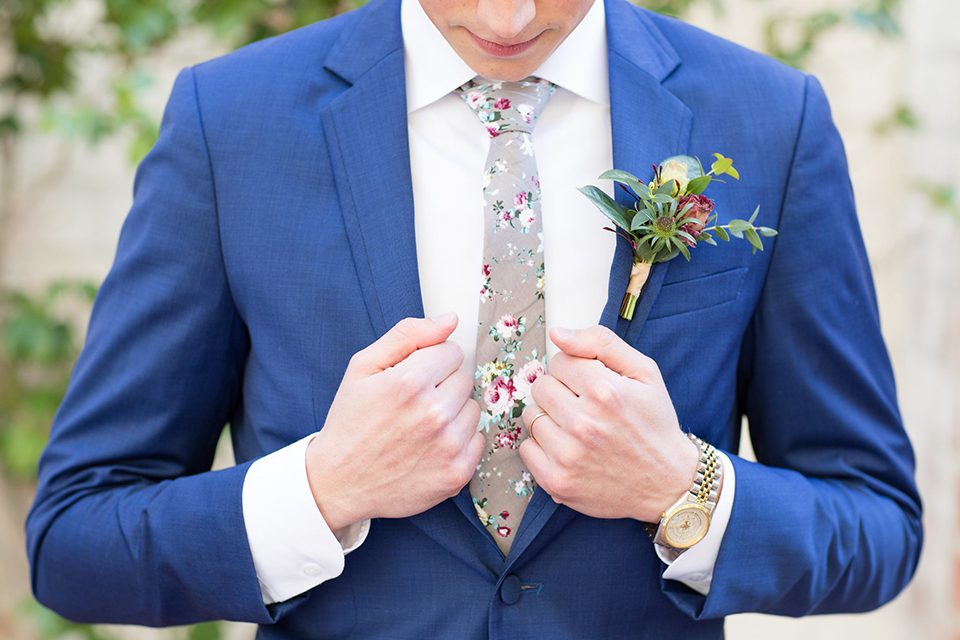 And for those who don't like the greenery, one color, look...there are the colorful boutonnieres! Showing off multiple or bright colors that also stand out and make a statement. These colors can also match with a color tie or bow tie accessory.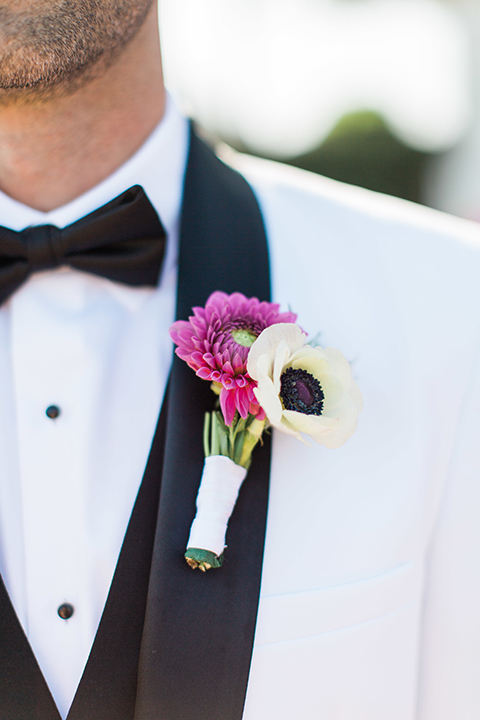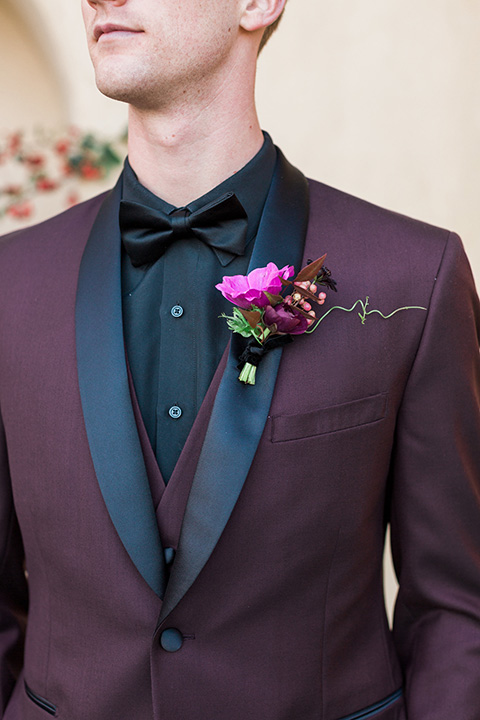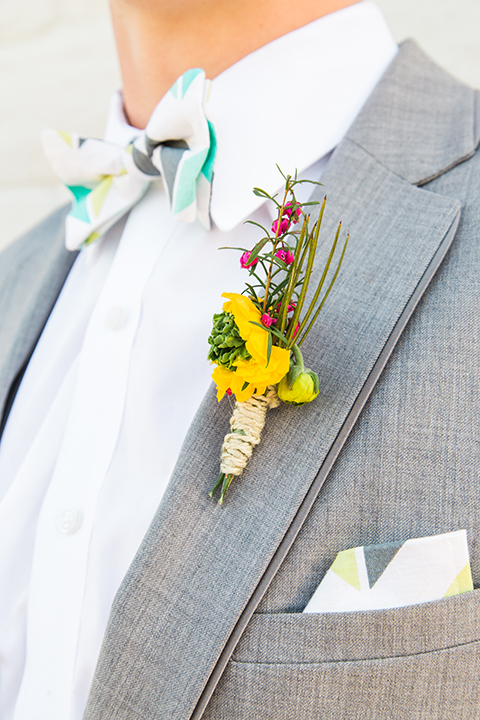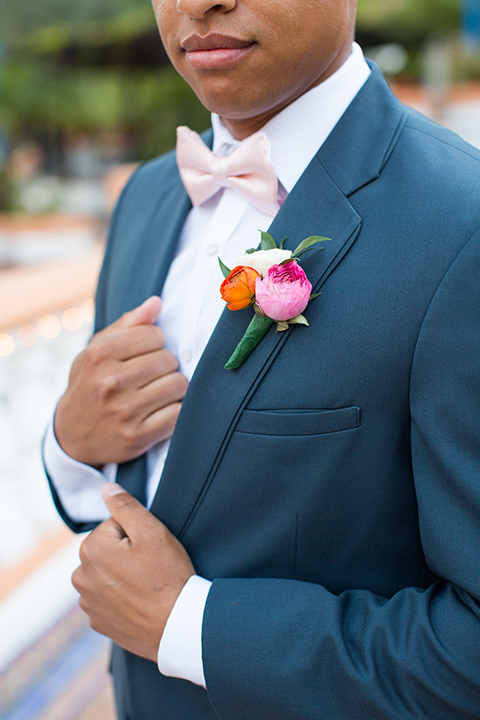 There are also the more unique boutonnieres that are themed. This could go with a specific color palette in your design, or more commonly, with the theme of the wedding or event. Some popular themes include rustic, bohemian, modern, garden, vintage, romantic etc. There are so many ways to get creative with the theme and therefore many ways to get creative with the matching boutonnière.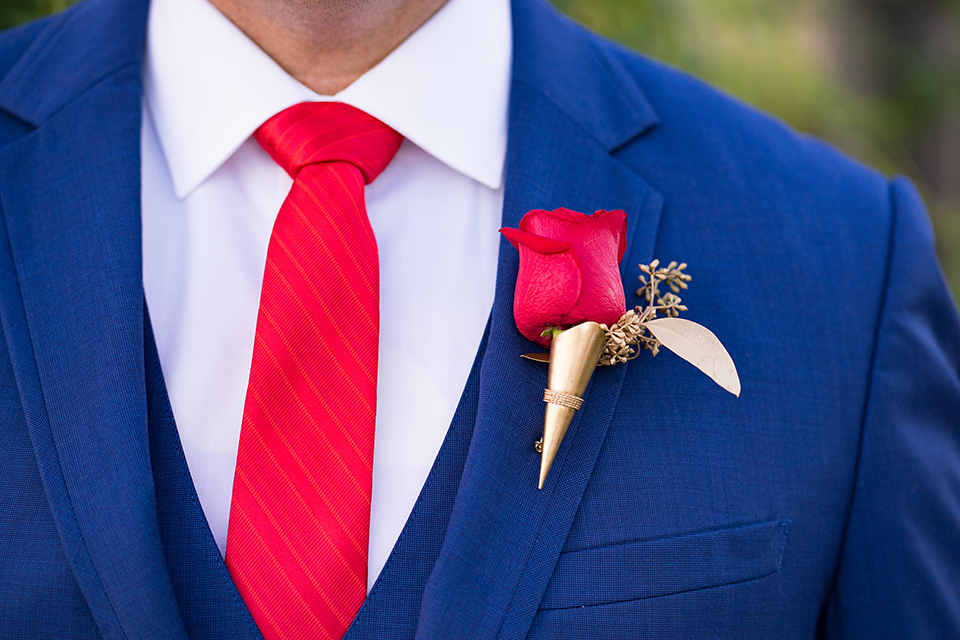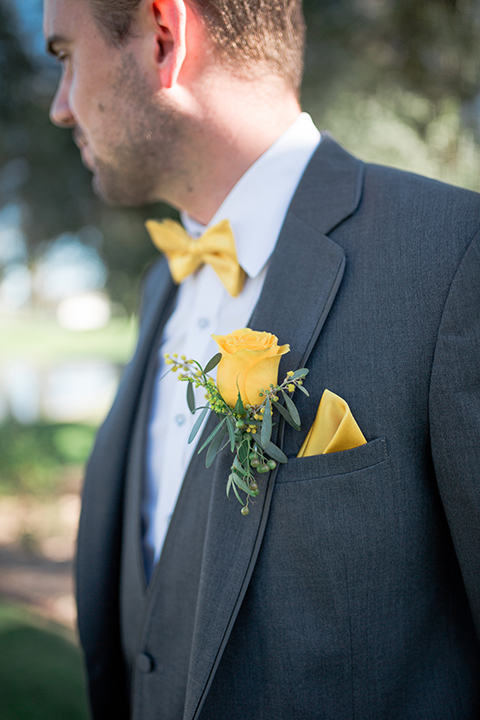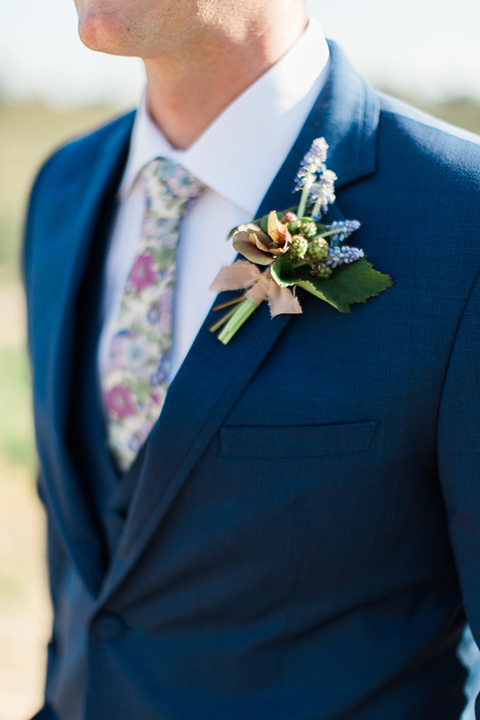 We hope you enjoyed our boutonnière blog and learned about the placement, styling and ways to use a floral accent on your suit look.  If you have more questions, please contact one of our stores or chat with us and we will be happy to help!