Venue: Sacred Mountain Julian
Photography: Cori Taylor Photography
Coordination: Family Affair Weddings
Menswear Style: Dark Blue Slim Fit Suit with burnt orange long ties
It is no surprise that here at Friar Tux we are OBSESSED with bohemian weddings, and Amanda + Tyler's wedding might just take the cake! Or the pie, we should say. At one of our favorite venues, Sacred Mountain Julian, this wedding was dripping with fun and trendy details that we just cannot get over.
We love that this couple kept their wedding color story flowing from beginning to end. Starting with the bride and bridesmaid's chic burnt rust colored robes to get ready in, the rust + antique yellow wedding invitations, and then throughout the reception with the different terracotta and gold details tying everything together. We are particularly in love with the fun mobile margarita bus this couple had at their wedding, it is those touches that make a wedding truly different and memorable for the guests (and who doesn't love margaritas?).
The bride wore a uber fashionable gown from the top bohemian designer, Rue de Seine. This 2-piece gown with modern lace detailing and billowing sleeves was picture perfect for this boho goddess bride. We love that she later paired her gown with a wide-brimmed hat and custom jacket for some fun reception flair. The bridesmaids wore matching satin rust/burnt orange gowns from Lulus that looked stunning with the venue and style of the overall wedding design.
The groom and groomsmen wore Dark Blue Notch Lapel Suits from our 'for purchase' collection. Allowing them to wear the suits from the initial wedding day and beyond. They paired their looks with long ties in a deep orange color to compliment the bridesmaids gowns.
We are just overjoyed to show off our real customers Amanda + Tyler's stunning dream wedding, and hope you love it just as much as we do! Congrats Amanda + Tyler, we wish you all the love and happiness in the world.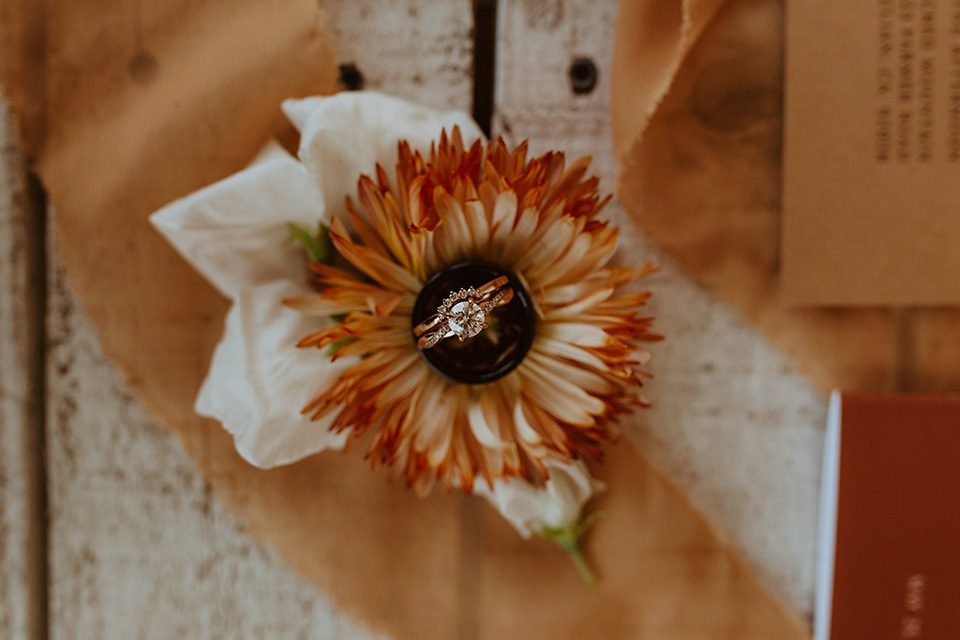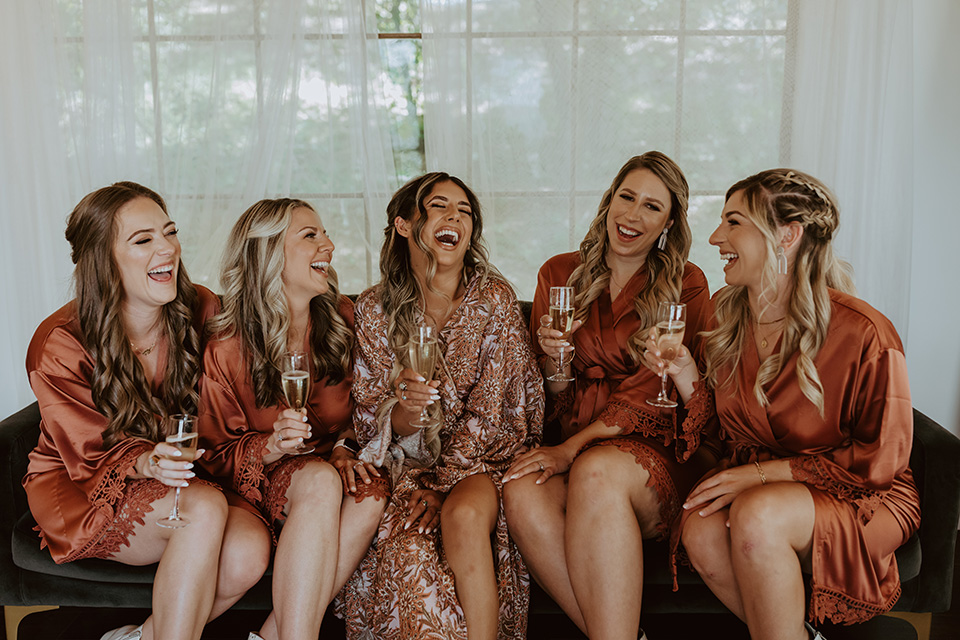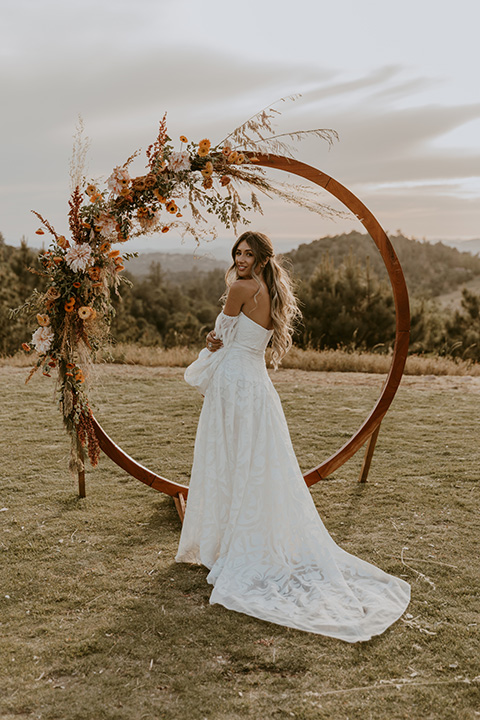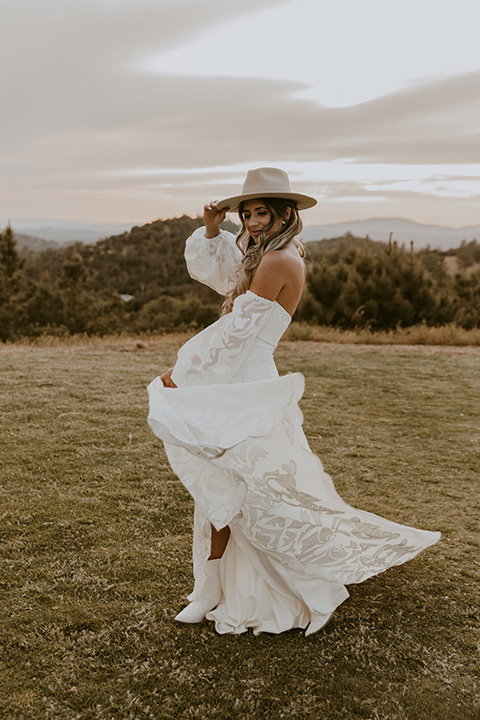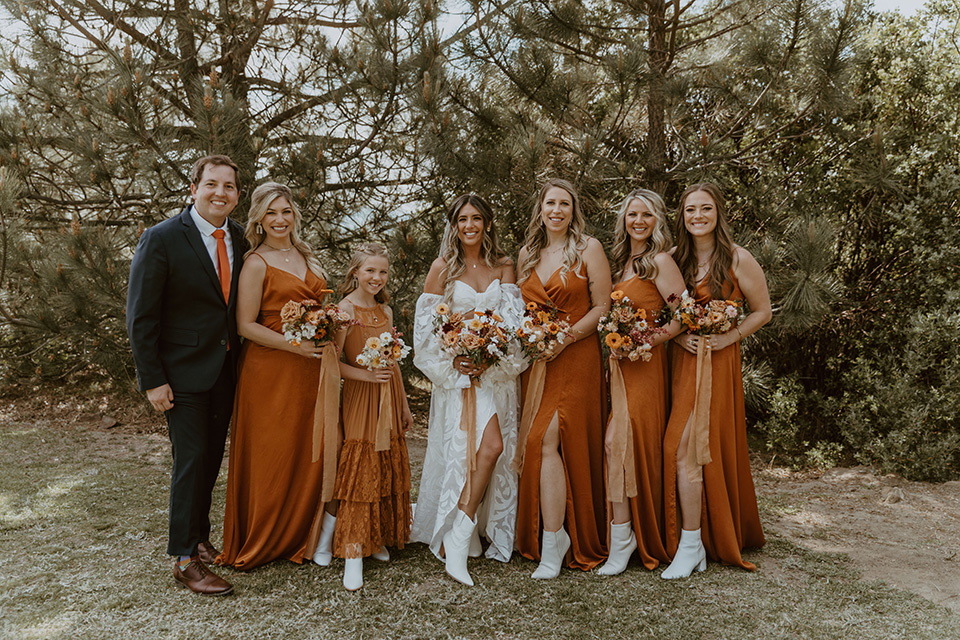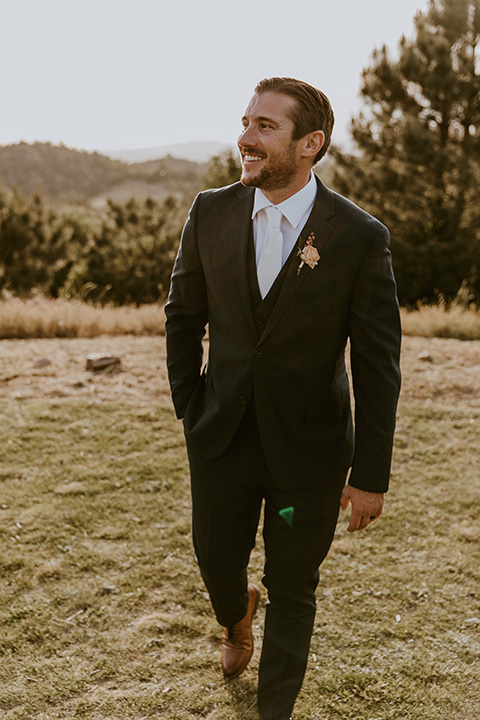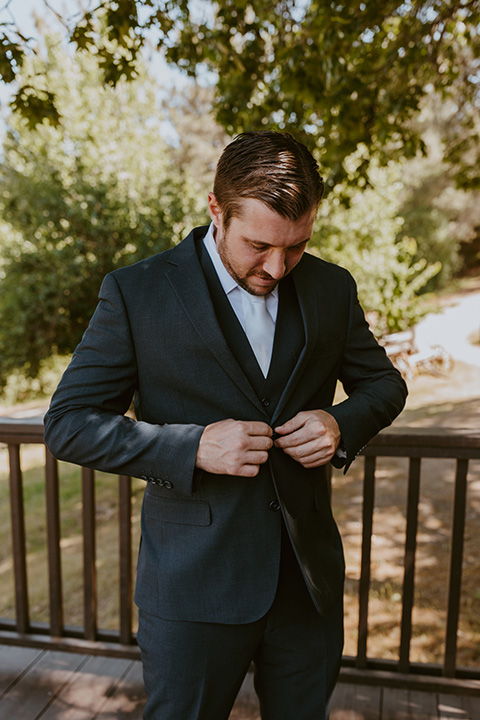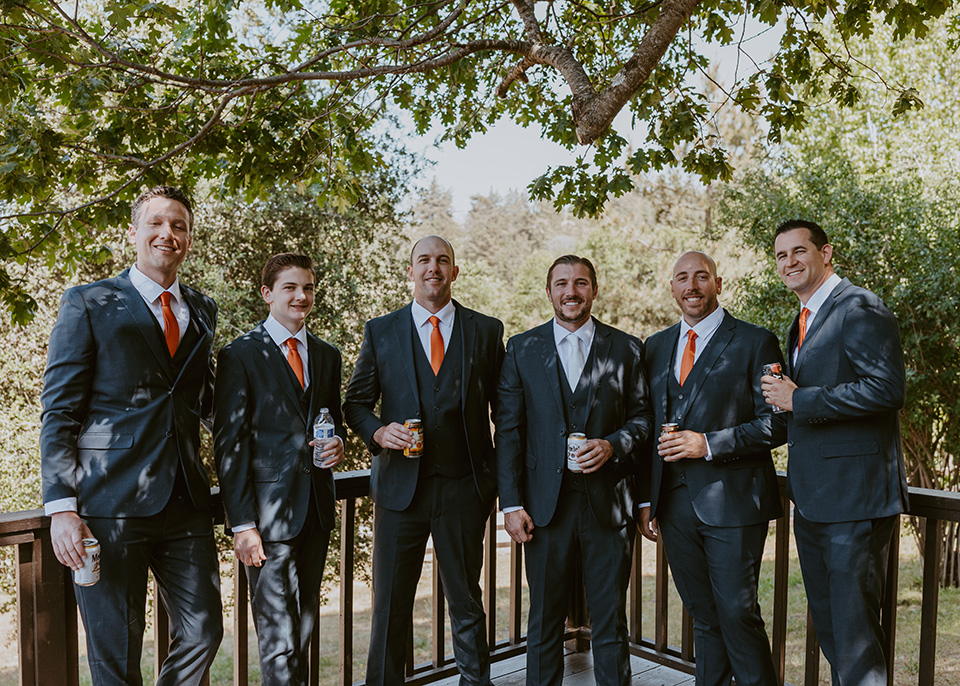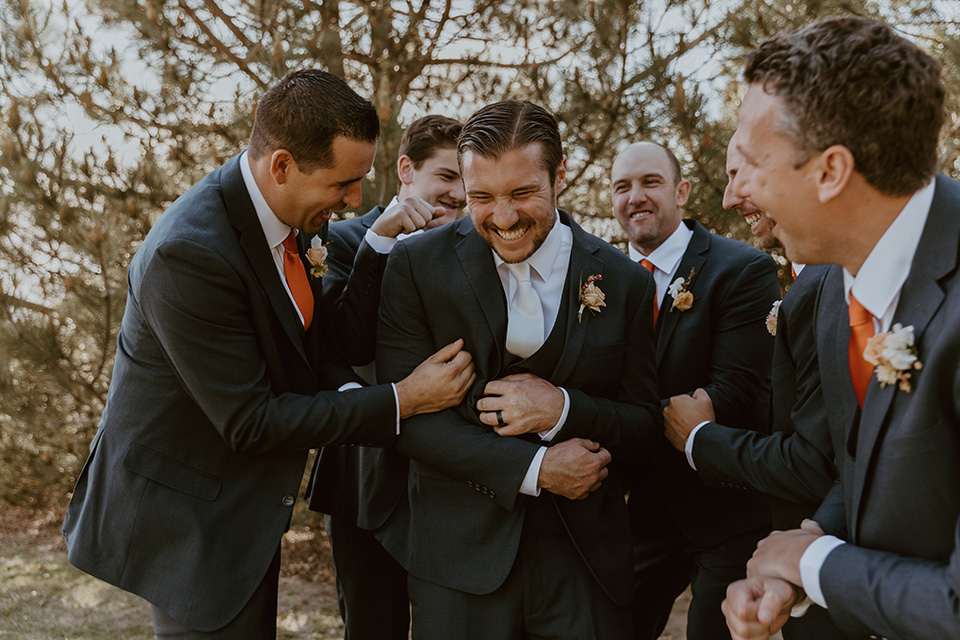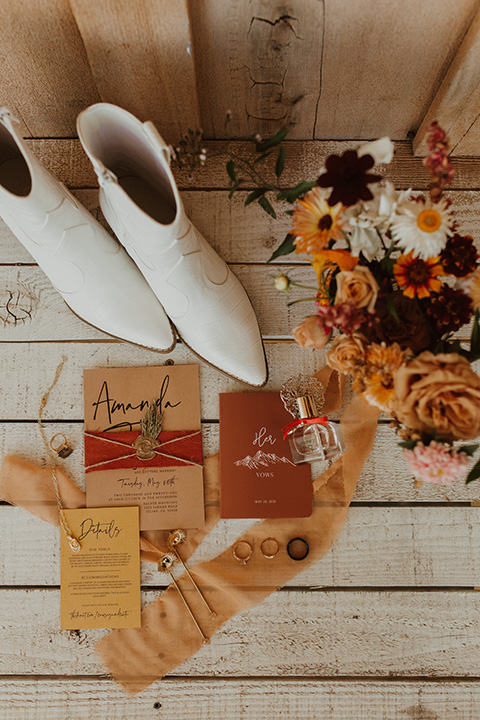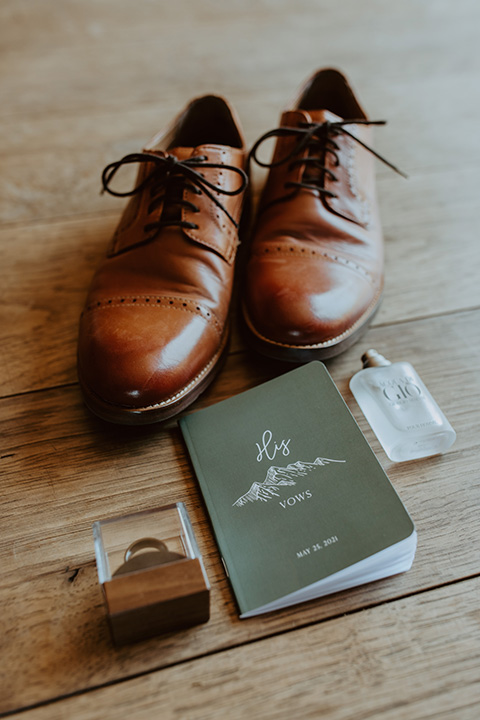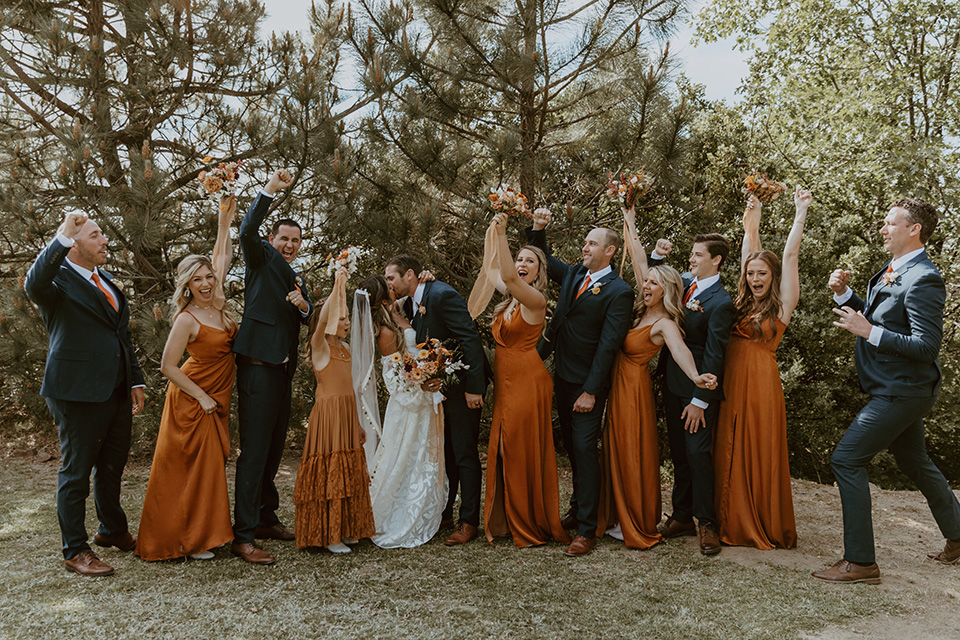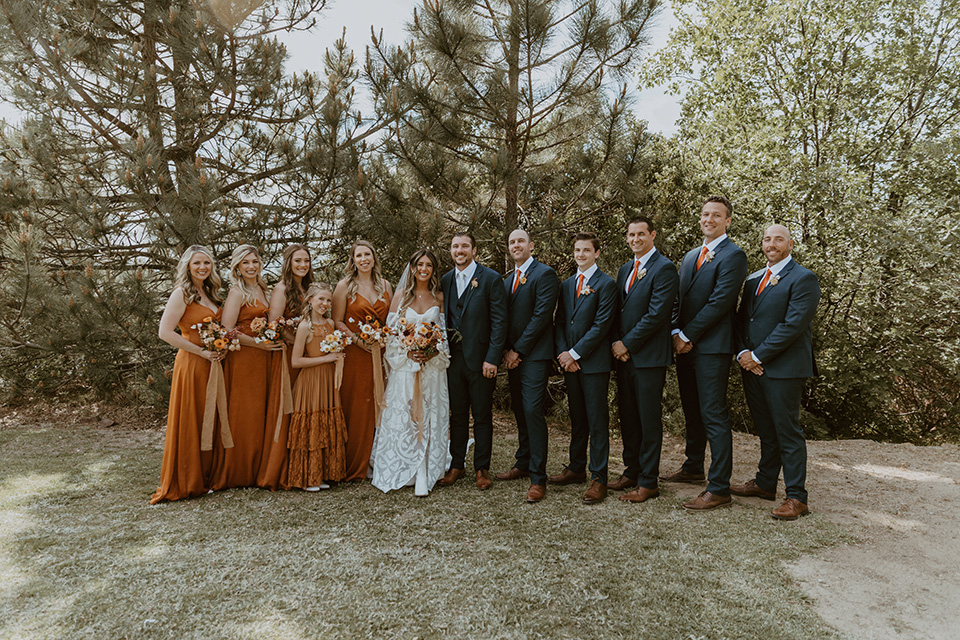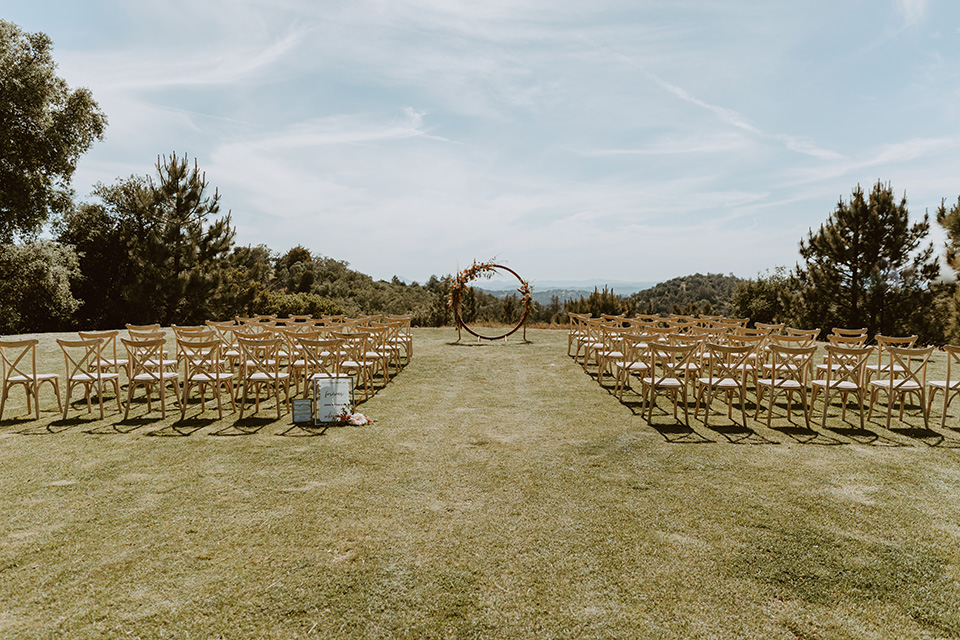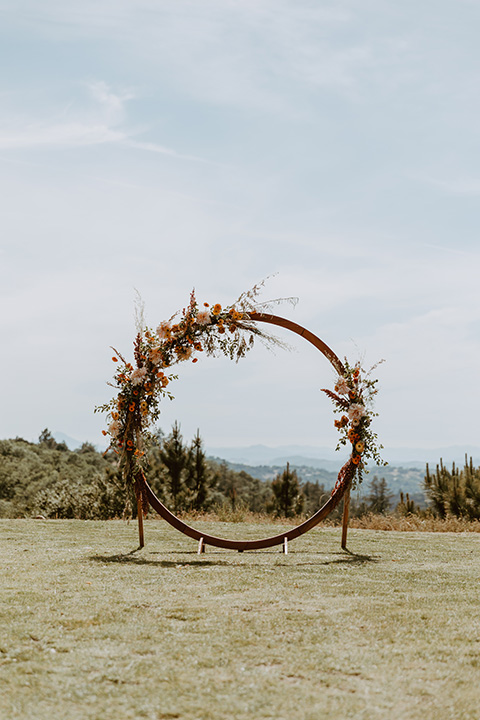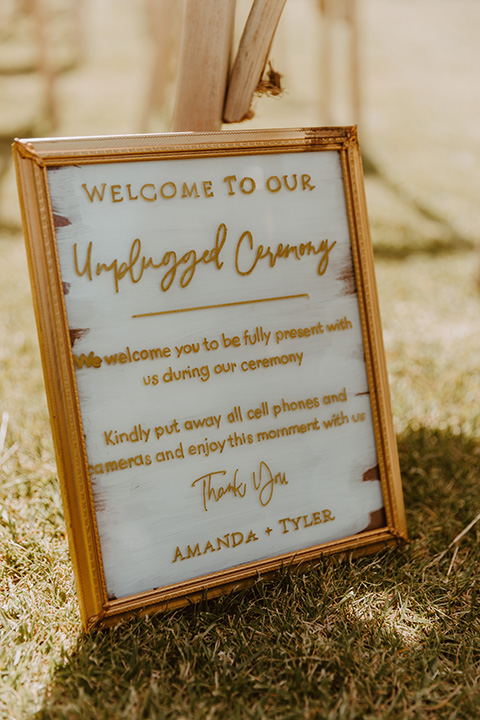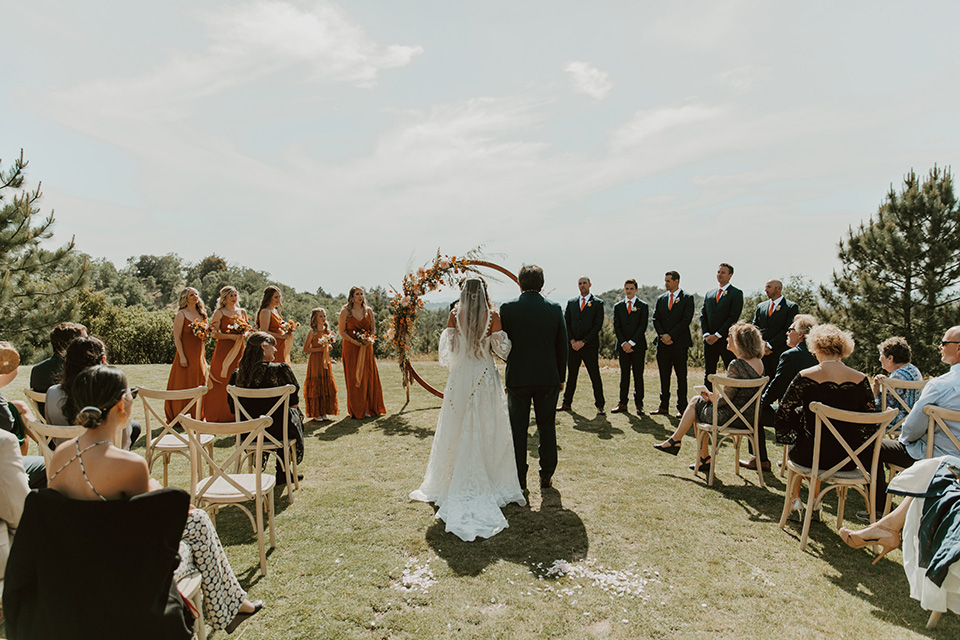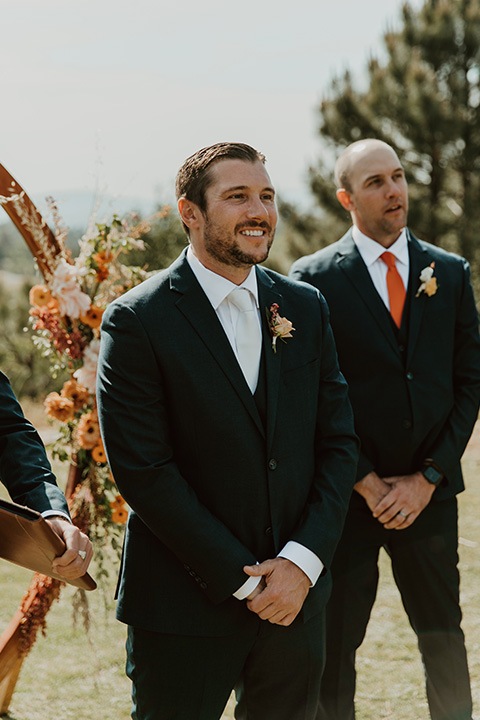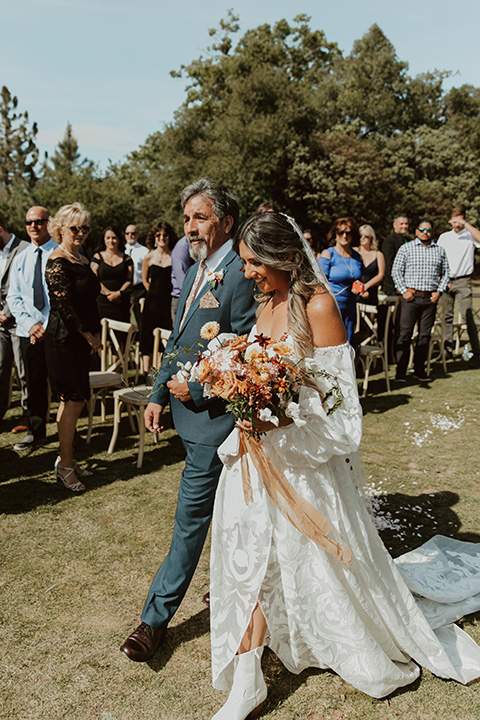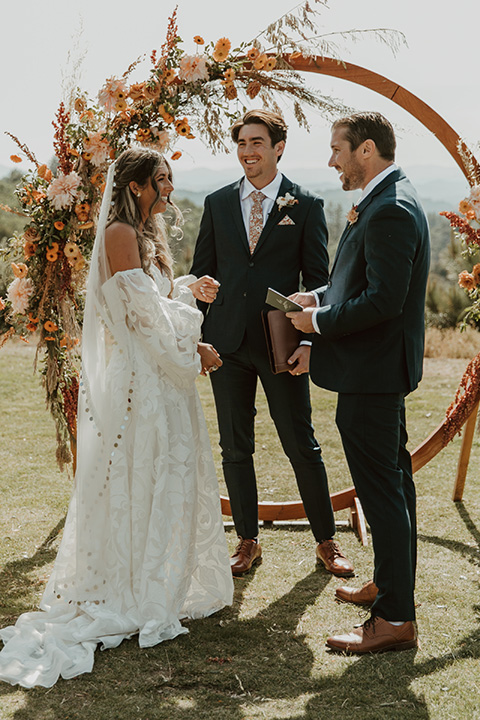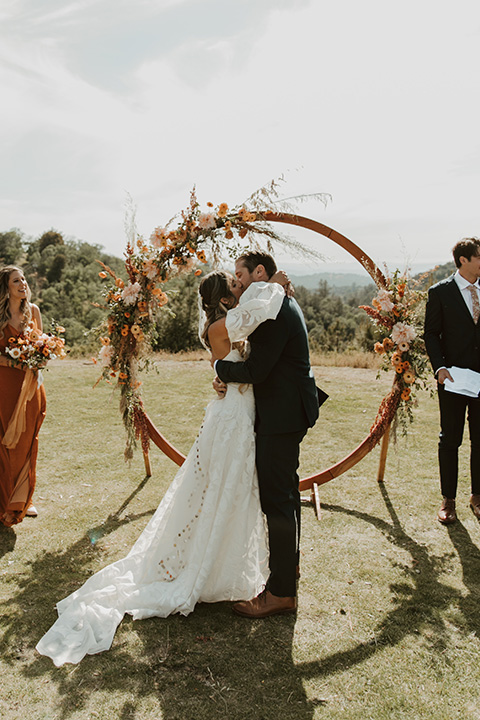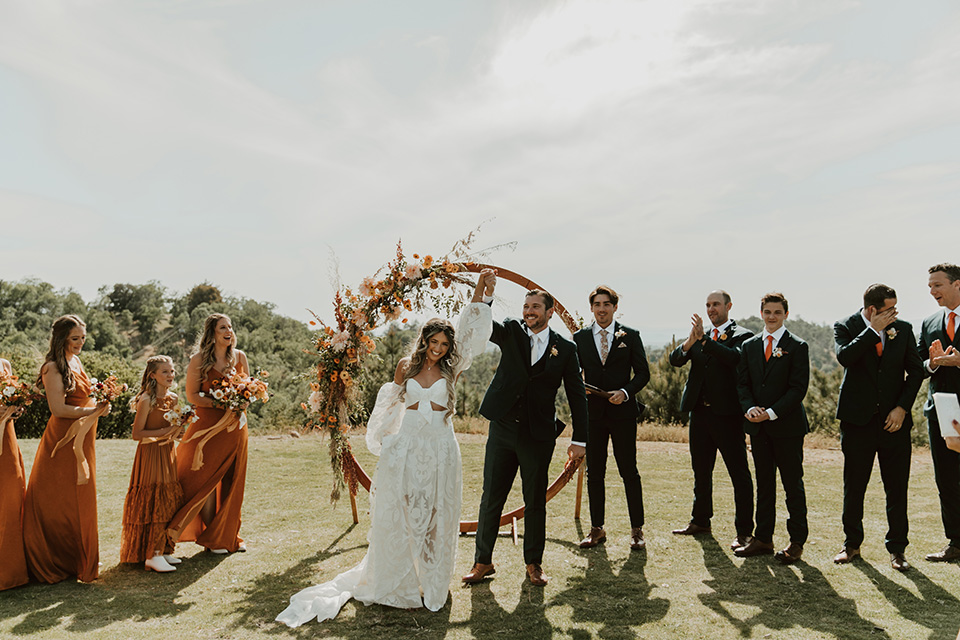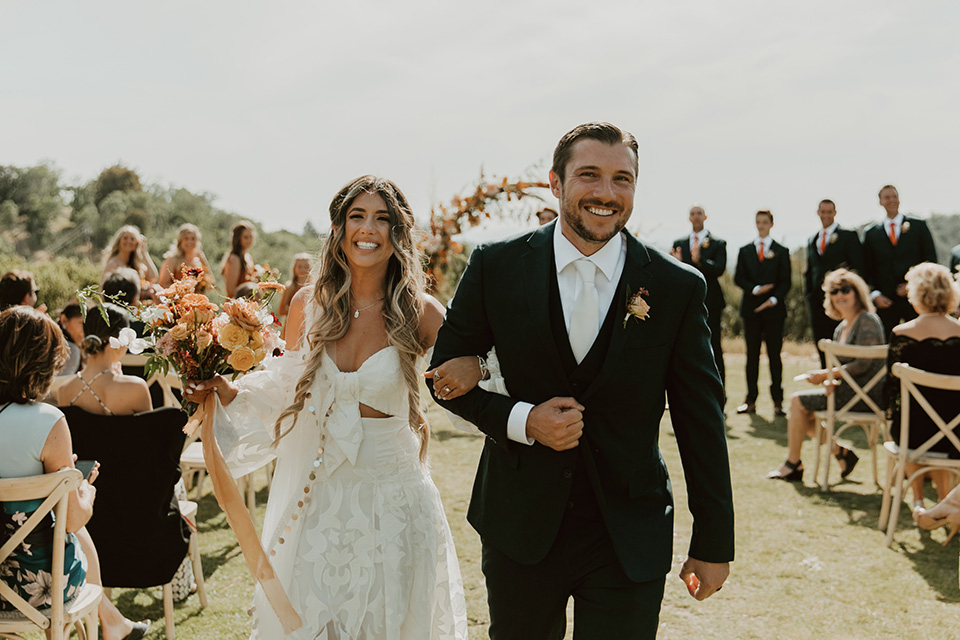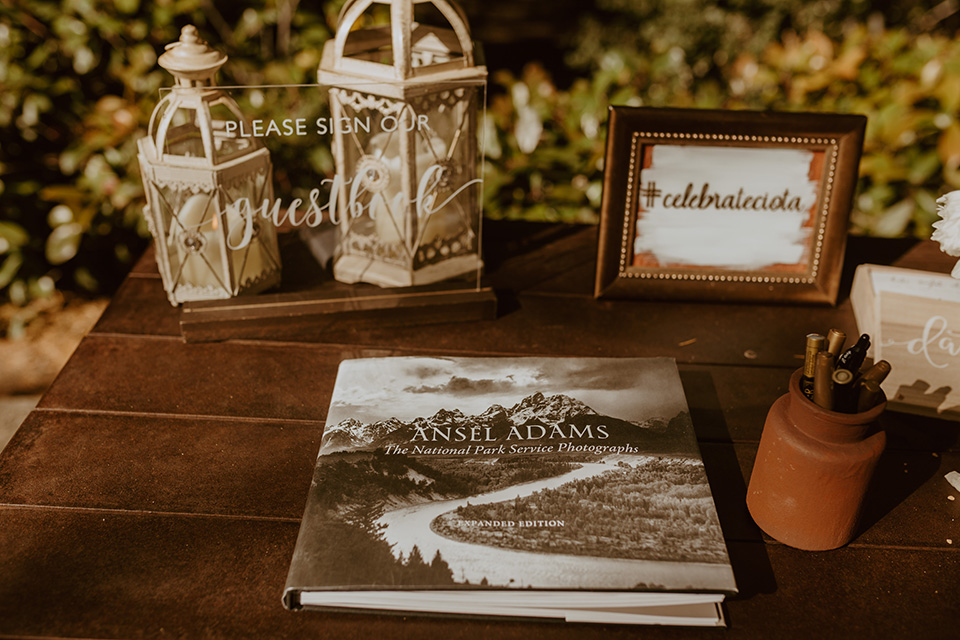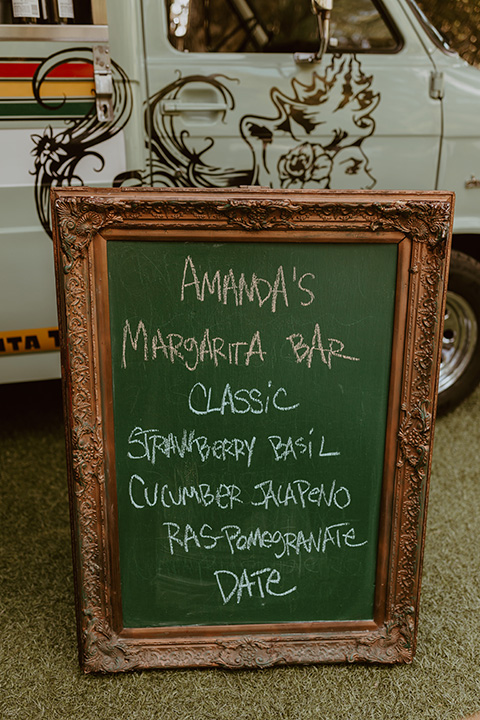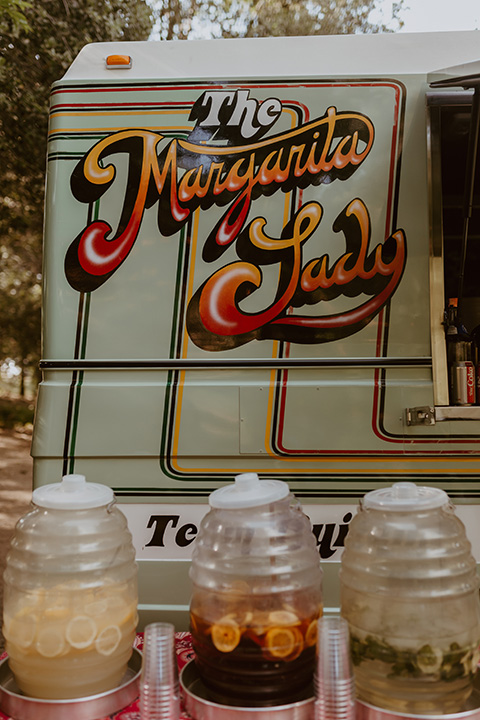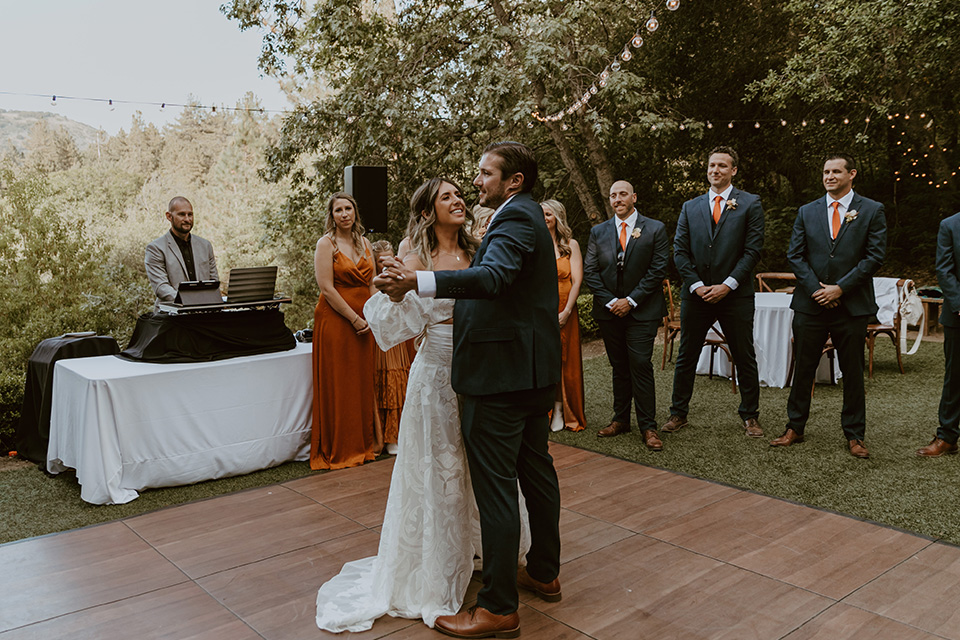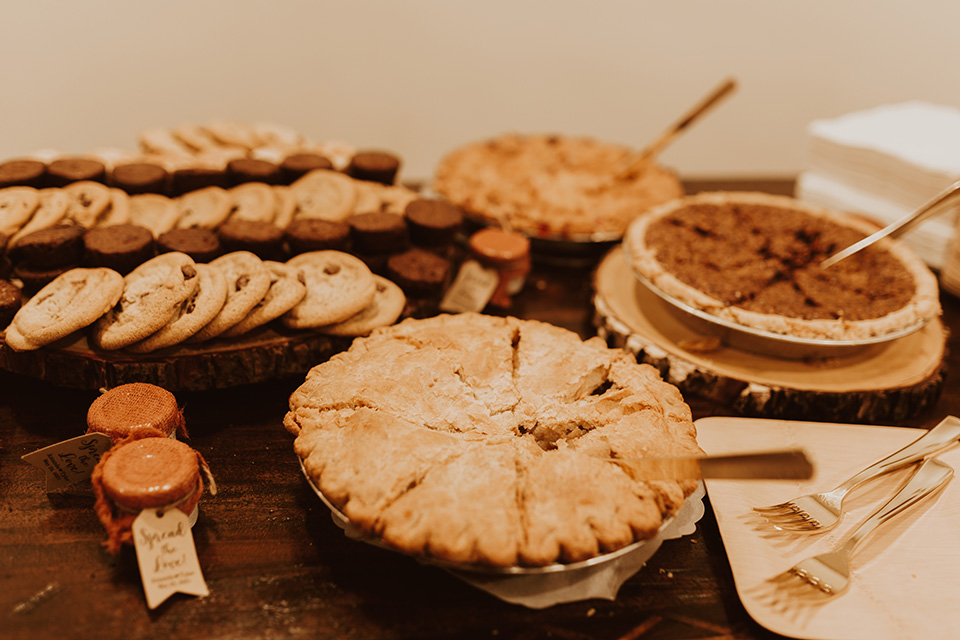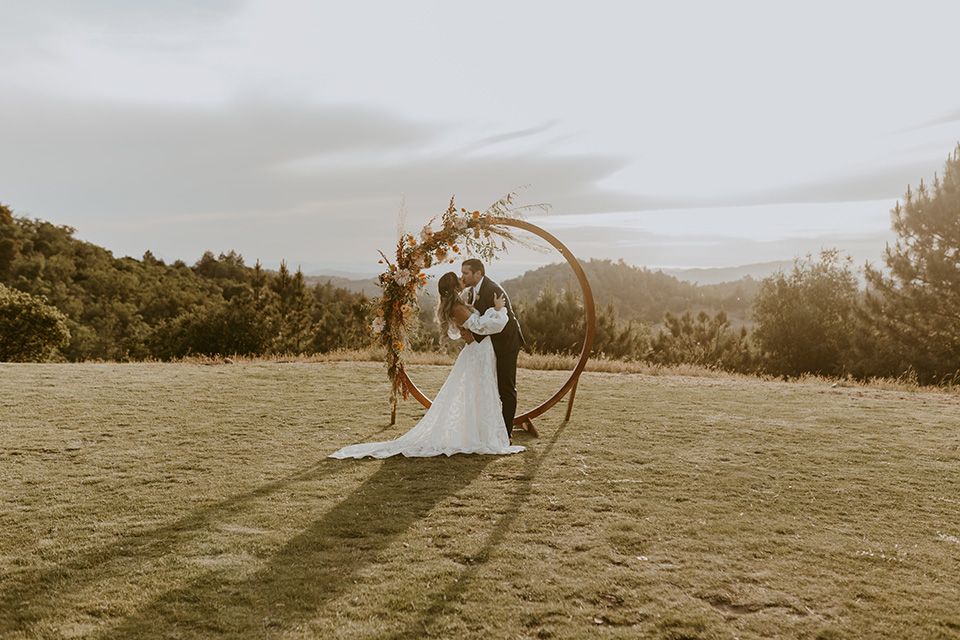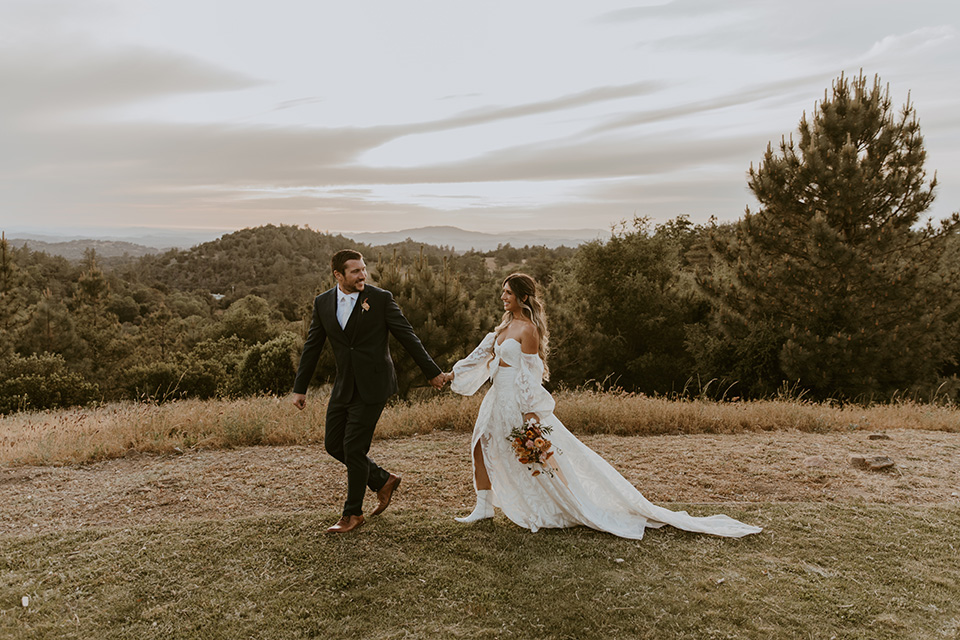 Second Photography Shooter: Muse Moments Photography | Florals: Nurture Flora Co. | Gown: Rue De Seine | Bridal Gown Boutique: Dress Theory San Diego | Bridesmaids Gowns: Lulus | Hair: Hair by Dalon | Makeup: Makeup by Niquel | DJs: San Diego Wedding DJ | Desserts: Gigi's Gluten Free Goodies | Pies: Julian Pie Company | Catering: Tacos Don Jorge | Margarita Truck: Rasta Rita Margarita Truck | Favors: Tip Tree Tea Roomsk