Venue: El Adobe de Capistrano
Photography: Maddy Shoots Photography
Day of Coordinator: Jen Pill with Green Apple Events
Menswear Style: Navy Notch Lapel Suit with long floral ties
When we first saw Amanda + Asher's wedding we couldn't help but get a warm and fuzzy feeling inside of happiness for the couple...or it could be the donuts (no shame in our sweet treat game). This amazing bride pulled off all the #weddinggoals anyone would want all while teaching, going to grad school full time, and even having her brother getting married within a month of her! This couple's hard work in planning their big day totally paid off, and we know you will fall in love with this Spanish Styled Bohemian wedding as much as we do! (Write up continued below images)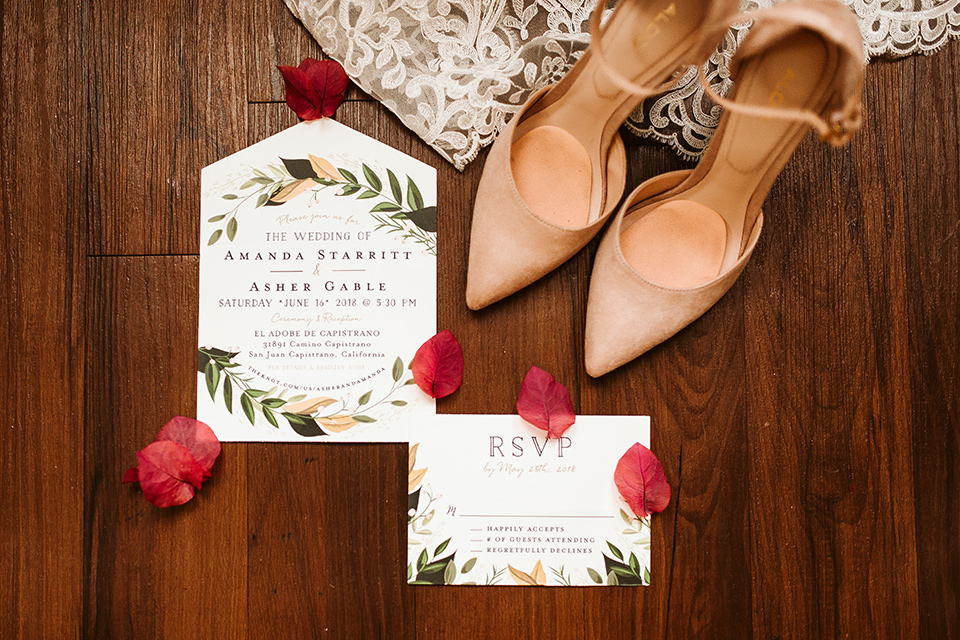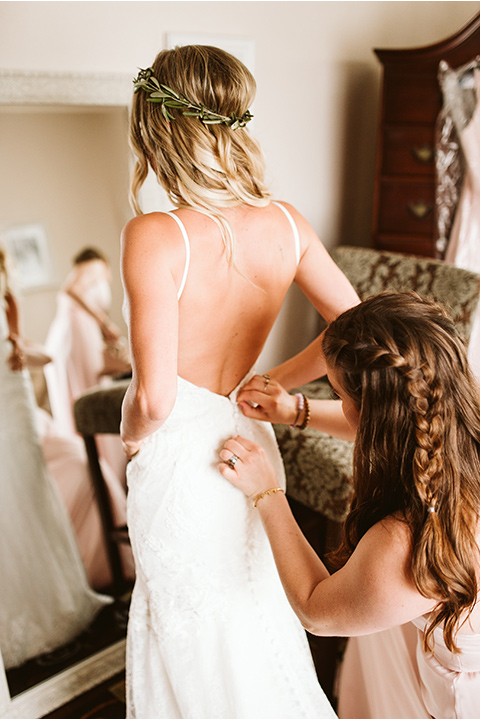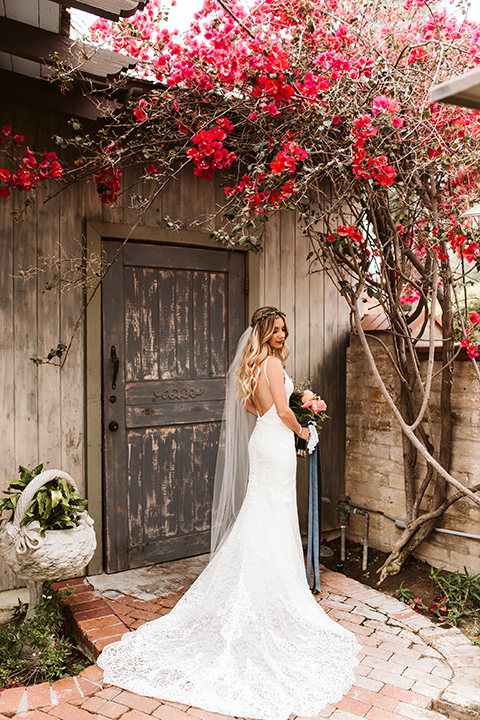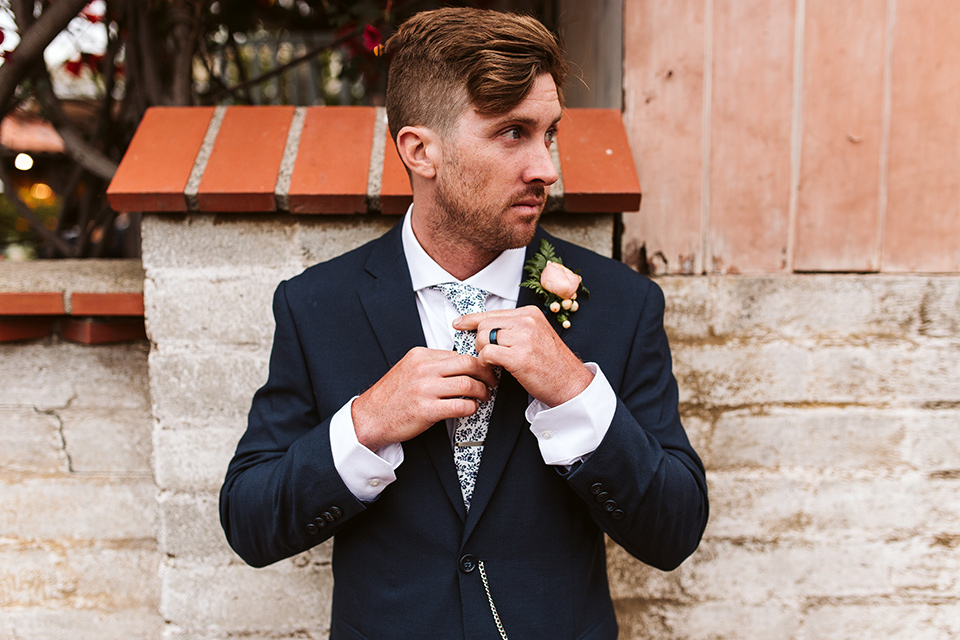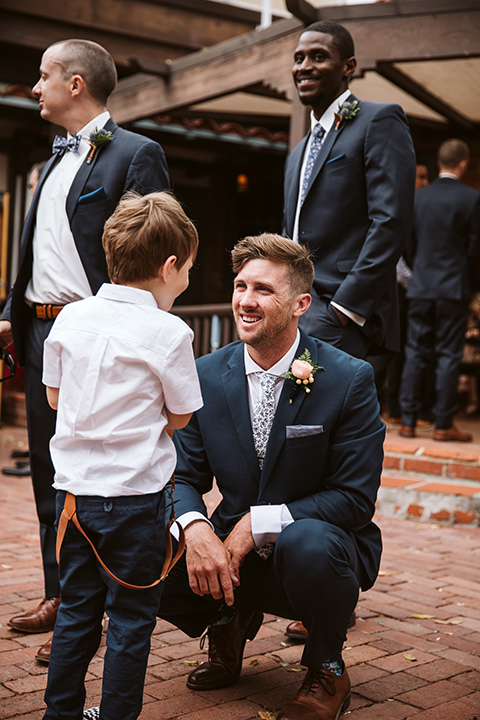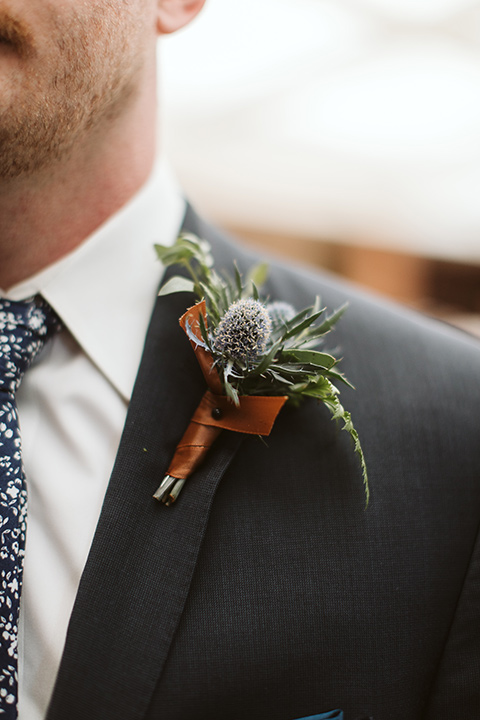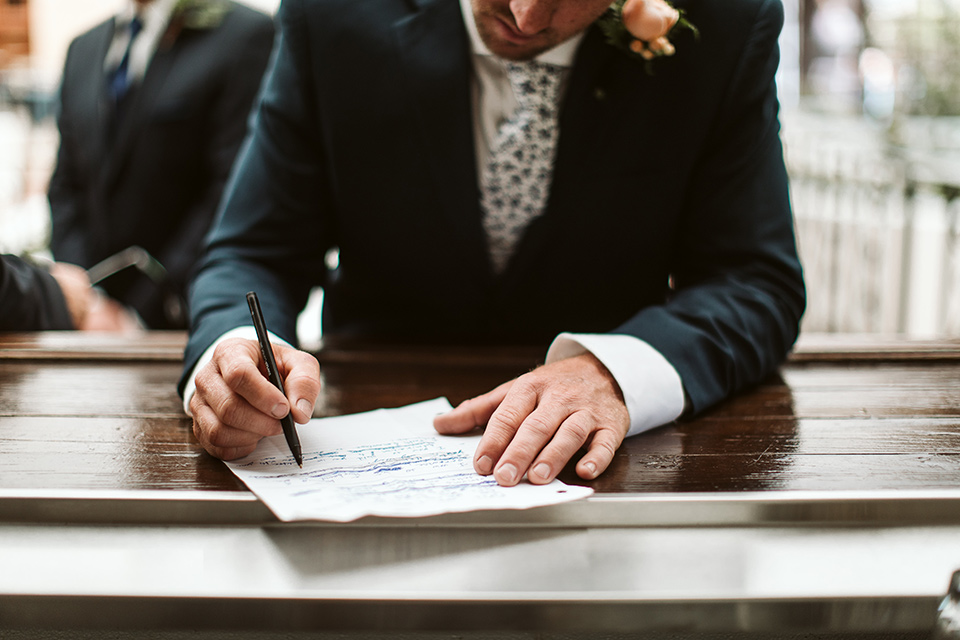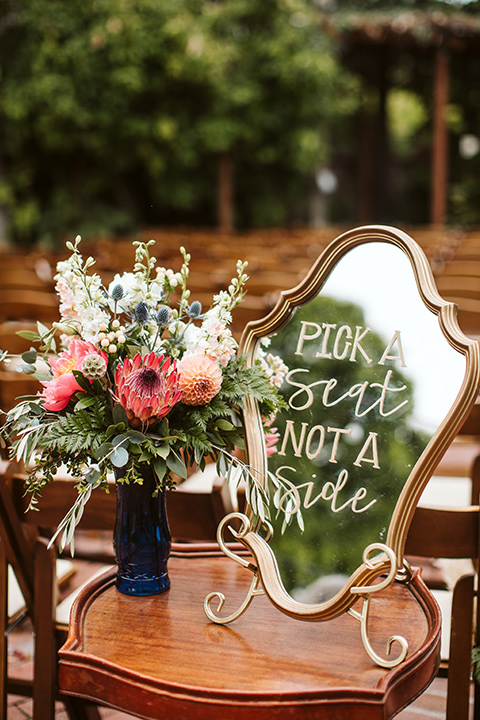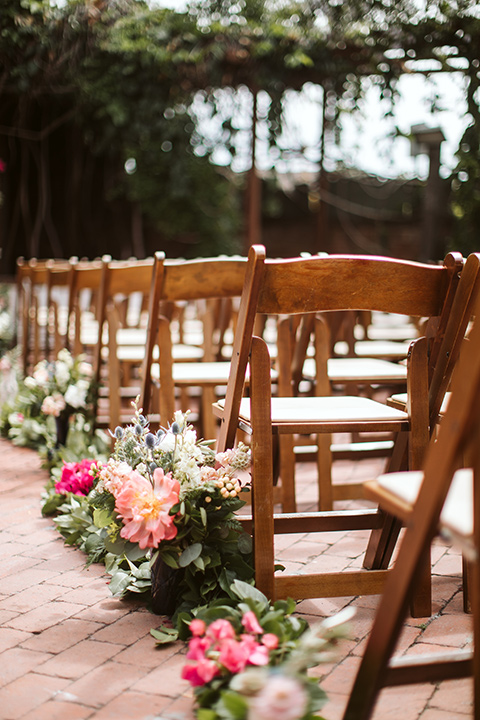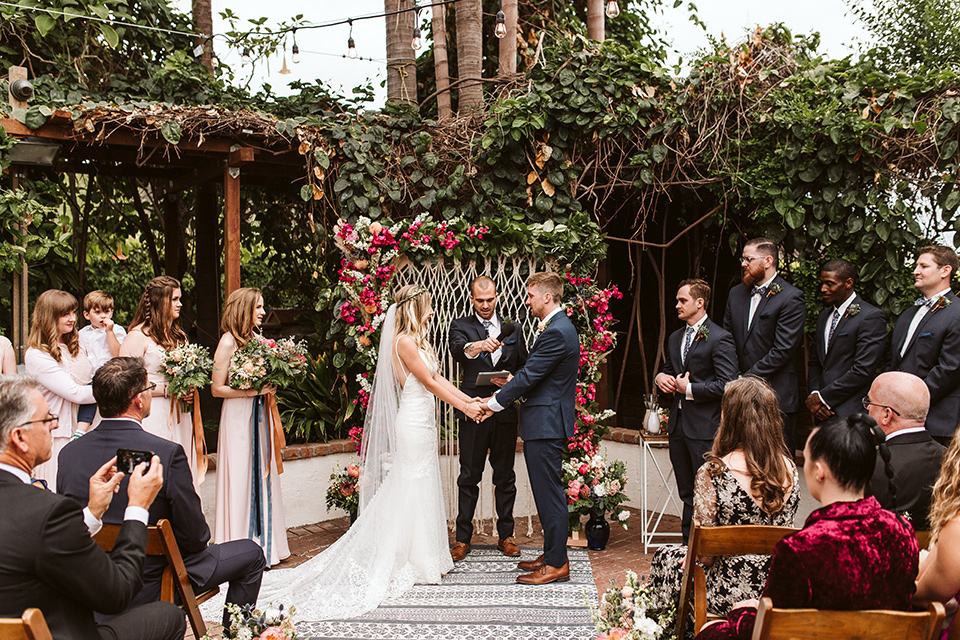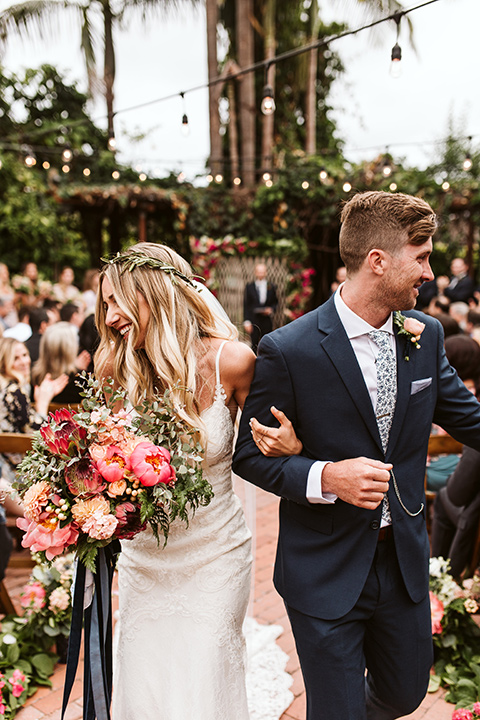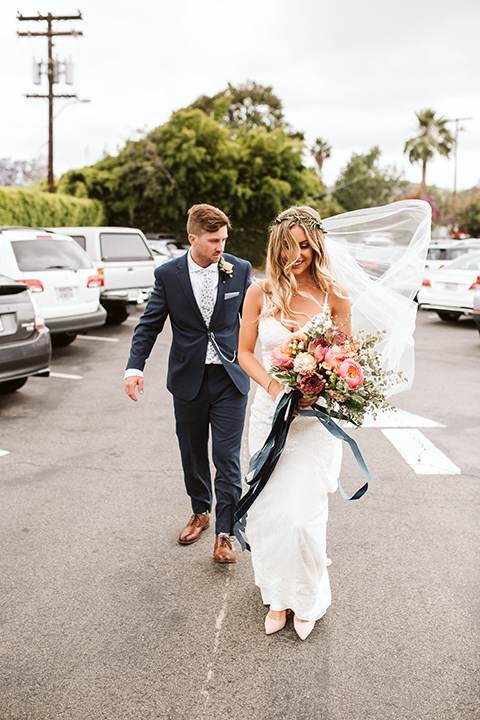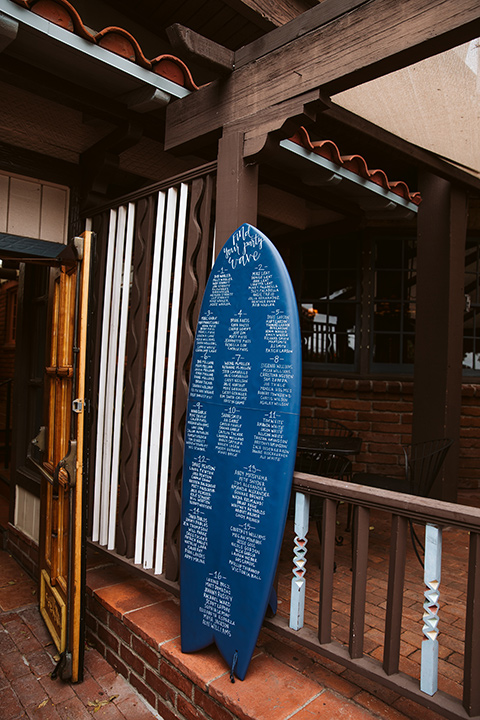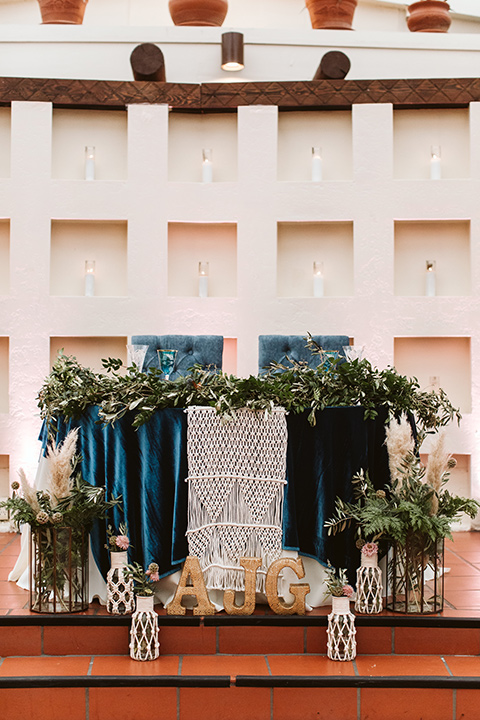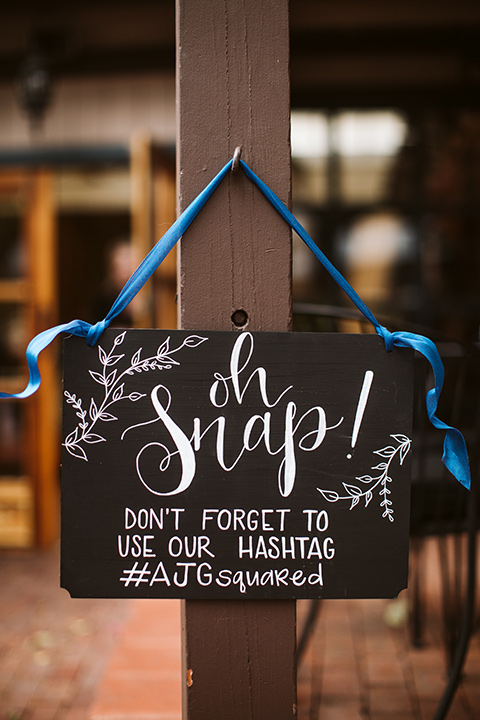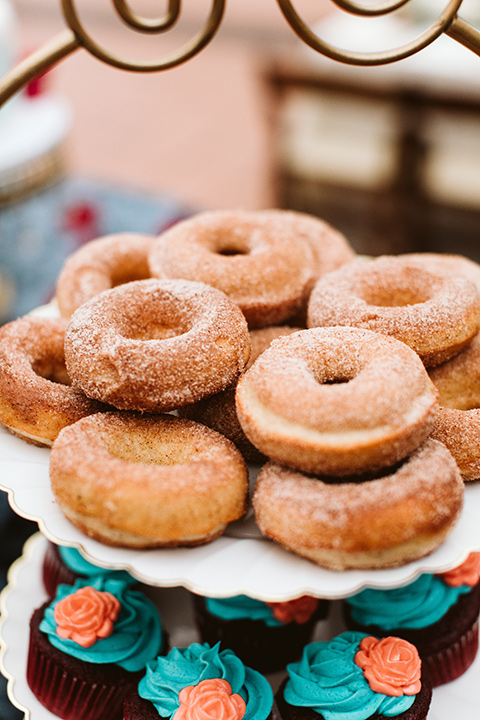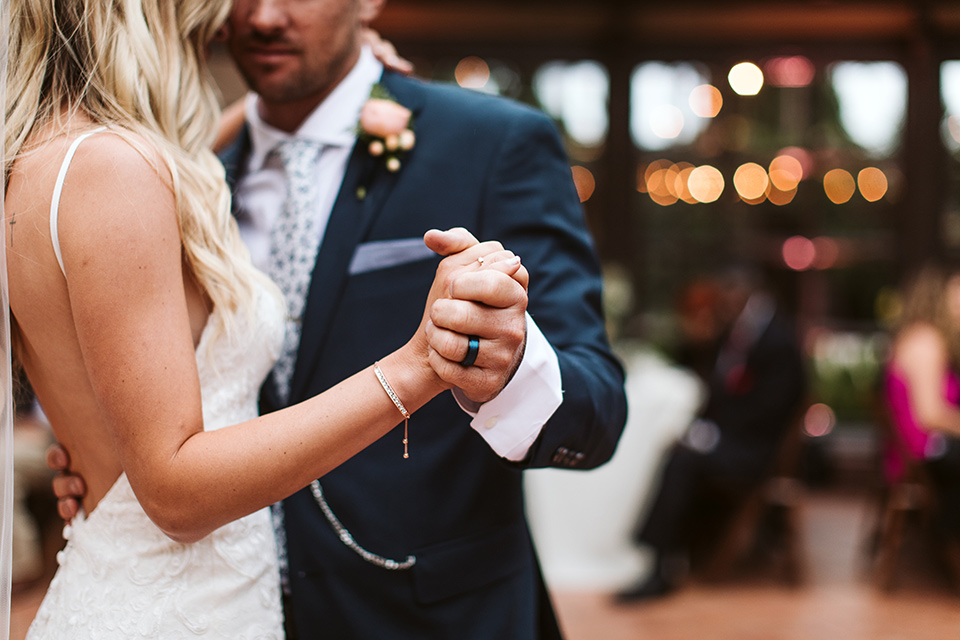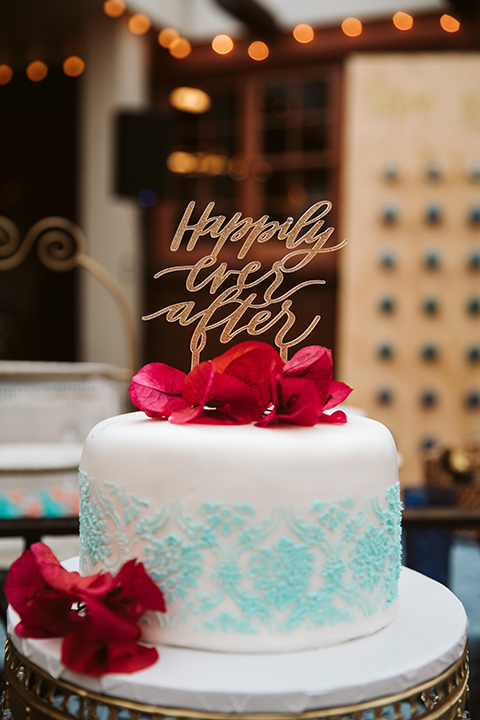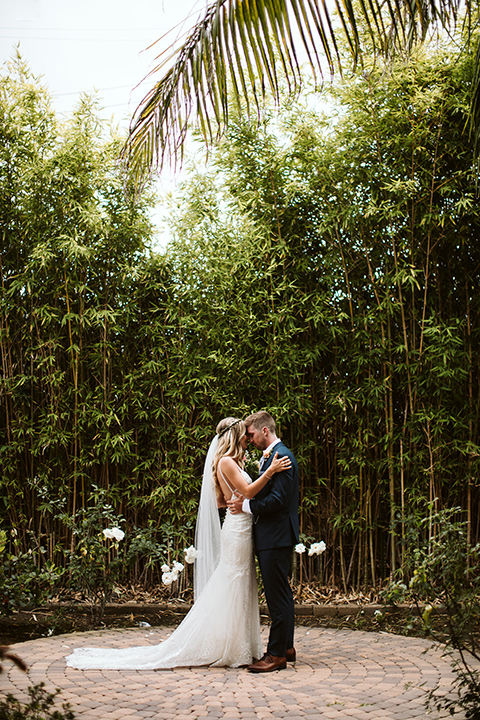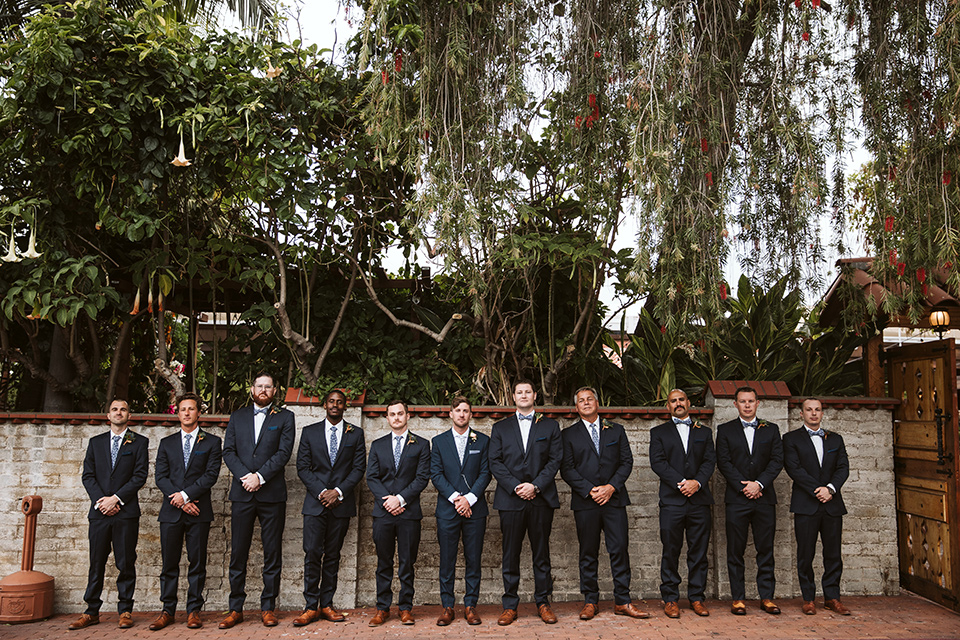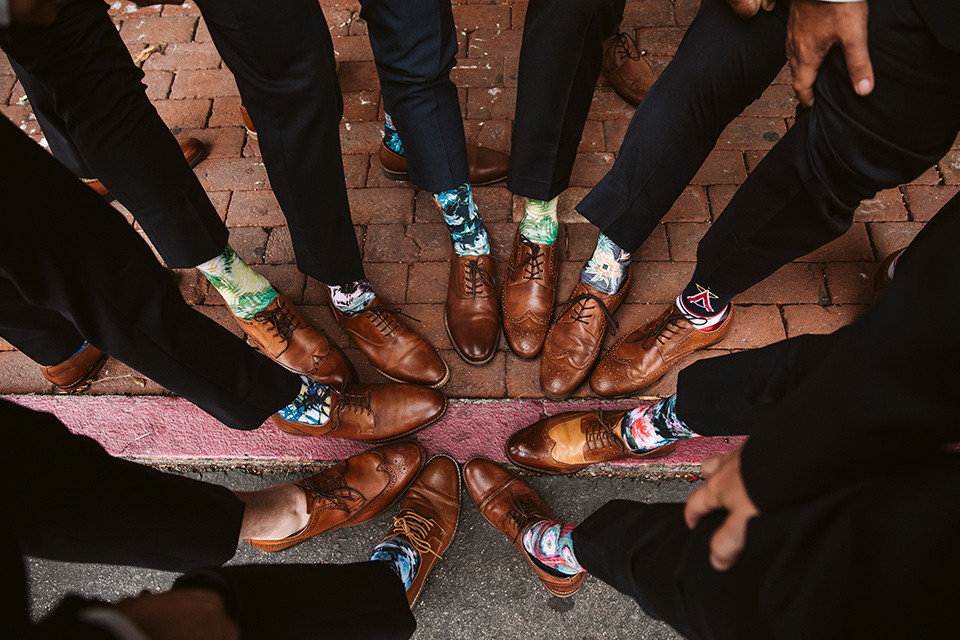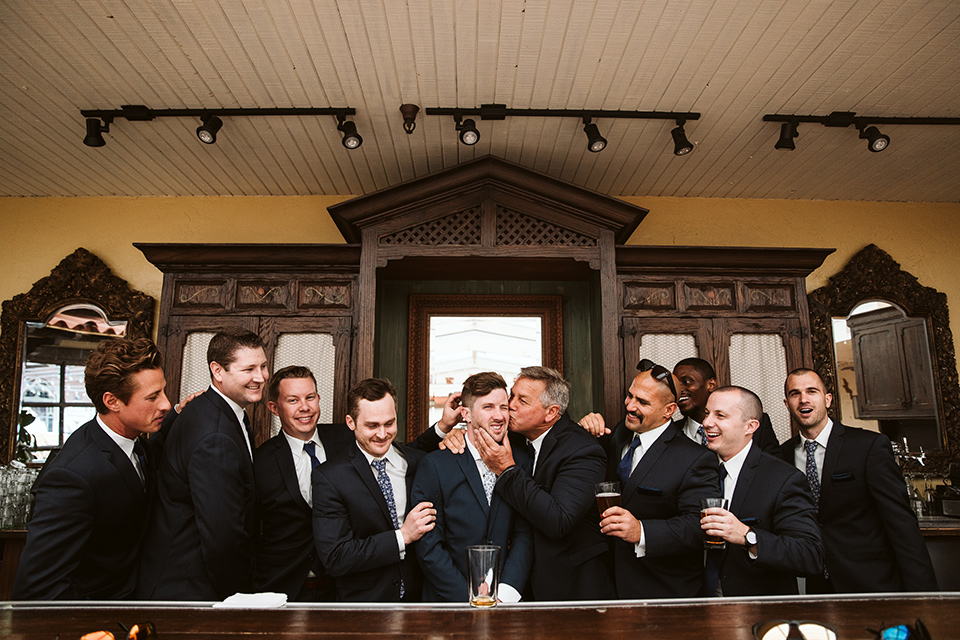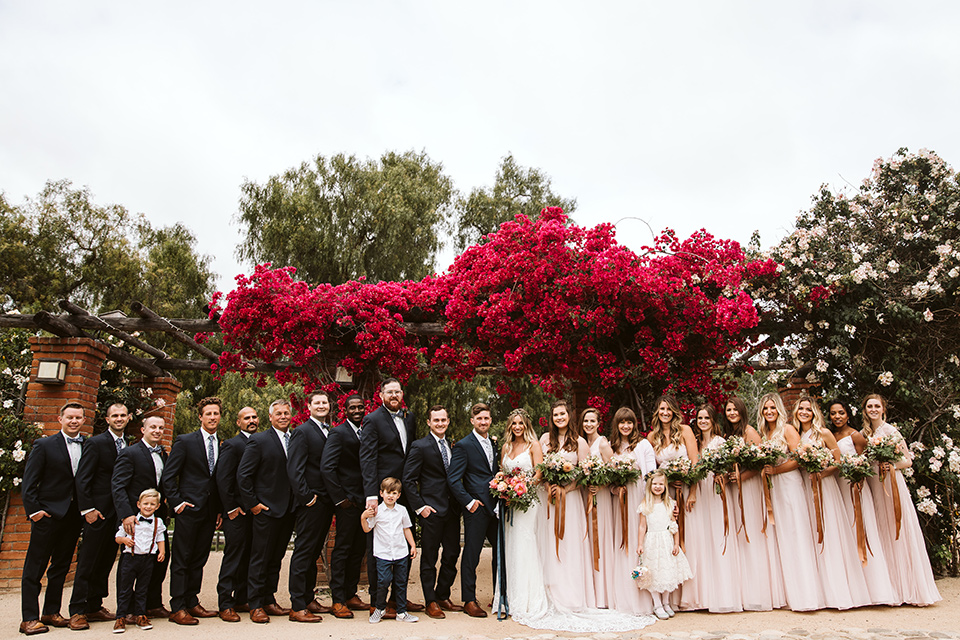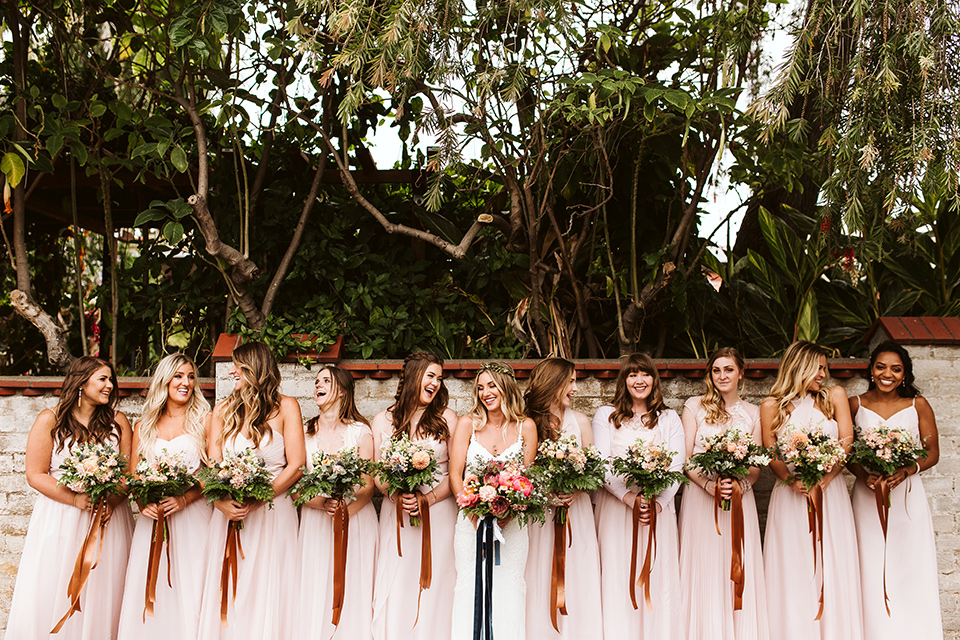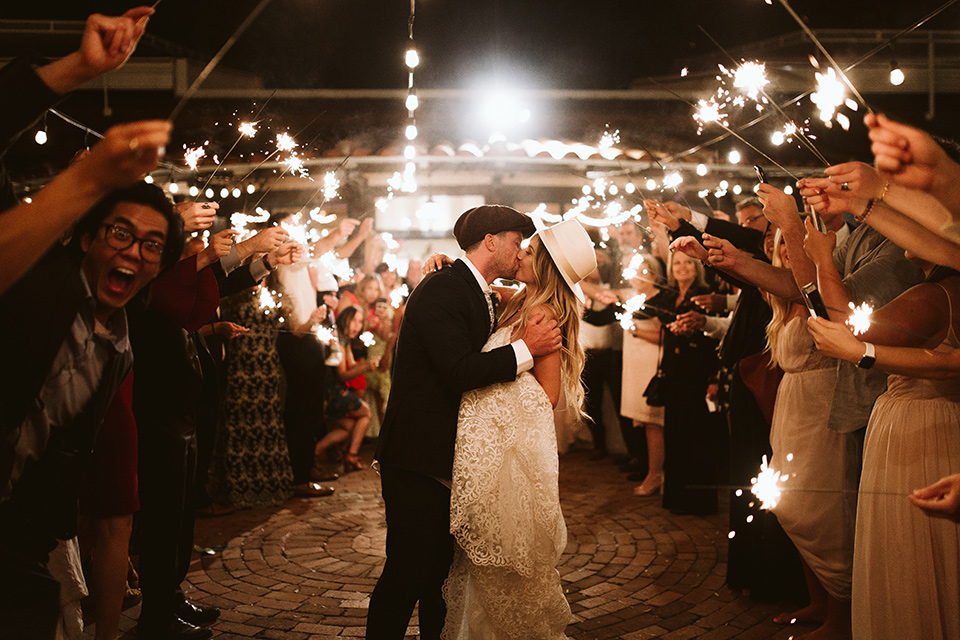 Write up from the Bride:
"Once I found the venue for my wedding, I built my look around that. I knew I wanted to go for a Spanish-style bohemian look. I love greenery and bougainvillea so that was the focus for the florals. I love piecing together different things to make an eclectic combination, so it ended up being very bright and colorful! I wanted to bring Asher's style into the wedding, too. If you know Asher, you know he's all about surfing and the beach, so we had everyone sign a surfboard for our "guest book". We also had our guest's seating chart written on a surfboard, just to add another personal touch. We also had a really amazing donut wall built by Asher's good friend, which was pretty much the best thing ever!
When it came to dressing the bridal party, I knew I really wanted to have a simple color combo since there would be lots of colors elsewhere. Asher has blue eyes, so I knew he would be in a navy color. I loved the idea of just having a slightly different shade for the groomsmen to wear. Asher is extremely casual and rarely ever wears a suit, so he felt much more comfortable in a suit than a tux. I found the coolest floral ties just before the wedding, but the store only had five in stock. We ended up finding the exact same pattern, but in bow ties, so we decided to alternate them. Asher is an avid "crazy sock wearer", so he bought fun socks for each of his groomsmen to wear. I loved that the guys were able to be a little silly even in formal wear. I wanted the vibe of the day to be fun and casual, because that's representative of who we are!
My bridesmaids were able to choose whatever dress they wanted from an etsy shop, I just chose the light pink color. I wanted everyone to feel beautiful and to really feel like themselves while they stood in front of everyone. Basically, I wanted all the girls to feel confident enough to dance all night long in their dress (which they totally did!)
Lastly, Asher and I chose to change into hats during our reception because we pretty much ALWAYS wear hats. It's kind of our thing. Asher loves his "peaky blinders"/ "newsies" looking hat and I pretty much live in a wide brim hat. Since it was OUR wedding day, it seemed like a no-brainer to wear the things that make us feel the most 'ourselves'. "
We love all the personal touches in not only the decor but in the styling as well. From the hats to the socks (literally from head to toe...) you can see who these two are as a couple and as individuals. We are so thankful for being able to be a part of this dream boho wedding...now excuse us while we go back to eating the ENTIRE donut wall!
Florals:
Jenny B Floral Design
|
Hair:
Hair by Michelle
|
Makeup:
Makeup By Emerald M
|
Wedding Boutique + Designer:
The Dresser Bridal
+
Essense of Austrailia
|
Bridesmaids Dresses:
RenzRags
|
Bride's Shoes:
ALDO
|
Rings:
The Happy Jewelers
|
Videography:
Films by Jam
|
Cake:
Kim Moronez
|
Entertainment:
Allen Walker
|
Bride's Hat:
Lack of Color