Venue: Franciscan Gardens
Photography: Megan Lindsey Photo
Planning: Leilani Weddings
Groom Style: Dark blue suit for purchase and Groomsmen Style: Light grey suits for purchase
Wow, there is so much to love about our customers' San Juan Capistrano wedding! Let's dive into the menswear... the groom bought a three piece dark blue suit from us and styled it with a mauve pink long tie and light brown shoes while the groomsmen bought our light grey suit but mixed in a dark blue vest for a very cool mix and match look. The groomsmen completed their grey and blue suited look with a blue floral long tie to also contrast the groom's accessory choice. The bridesmaids wore various gowns in mauve pink and the maids of honor in a tan shade with beading next to the bride in a gorgeous lace and tulle gown. The design of this wedding has boho, natural and romantic vibes and was set at the beautiful Franciscan Gardens which offer historical buildings and lovely courtyards.
We hope you enjoy this wedding as much as we did, and check it out in our Stylist Magazine which is available in our 30+ stores and online!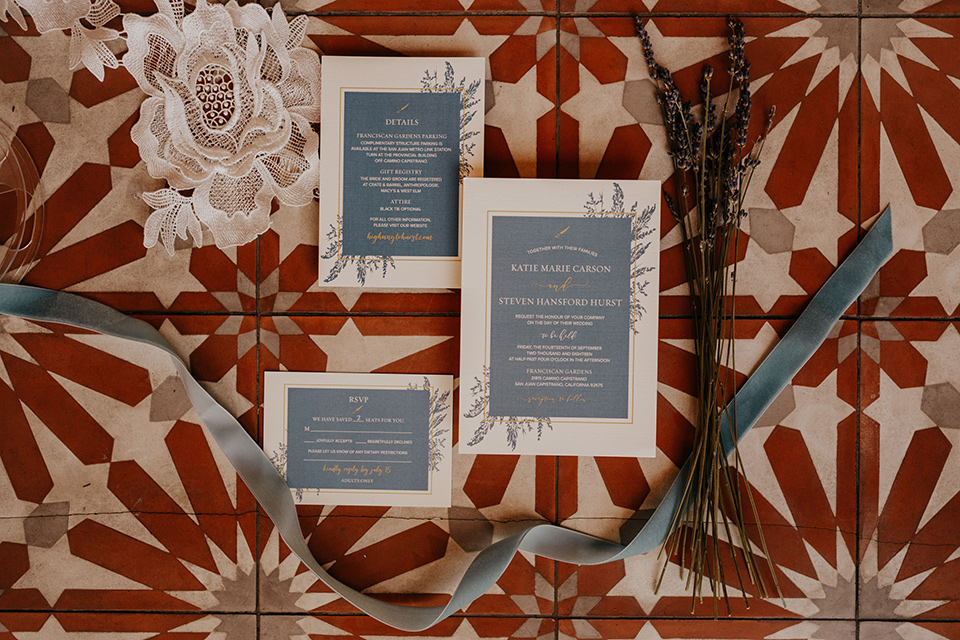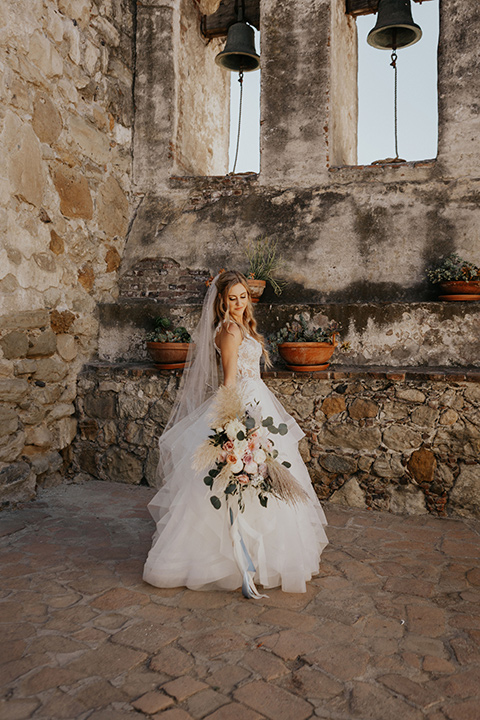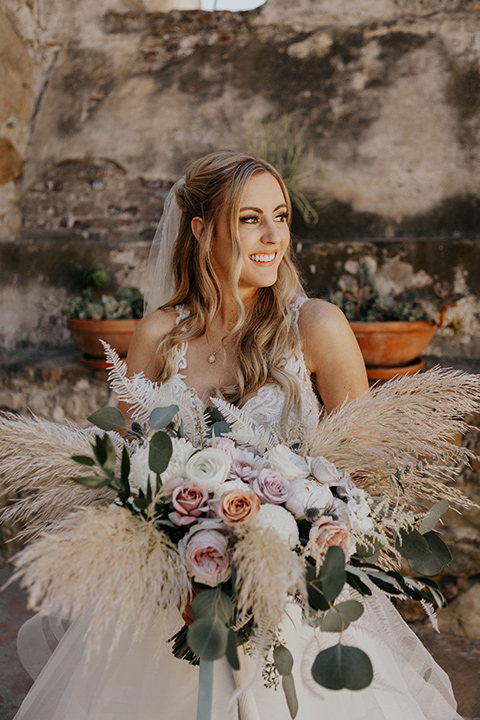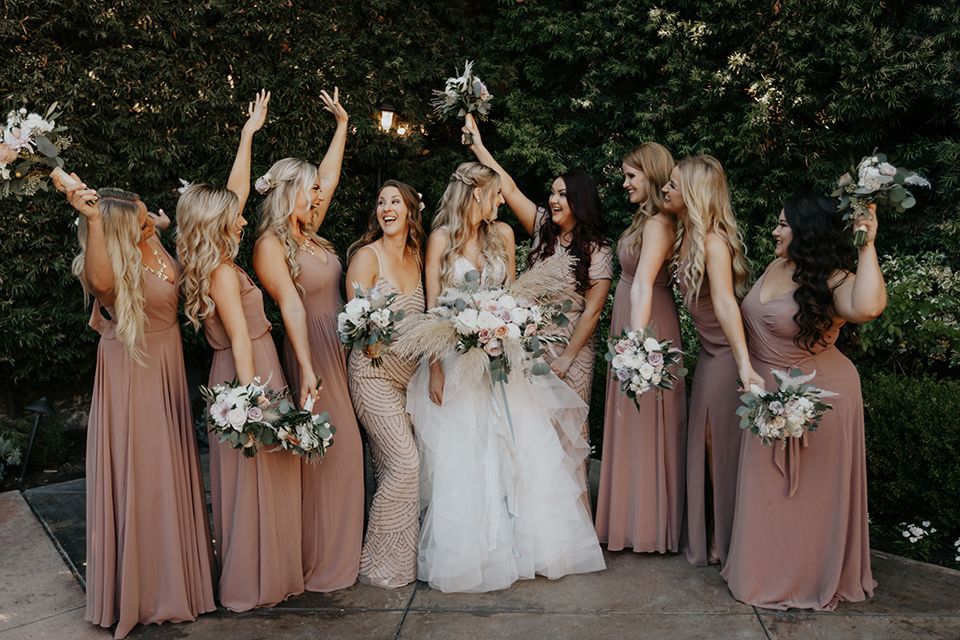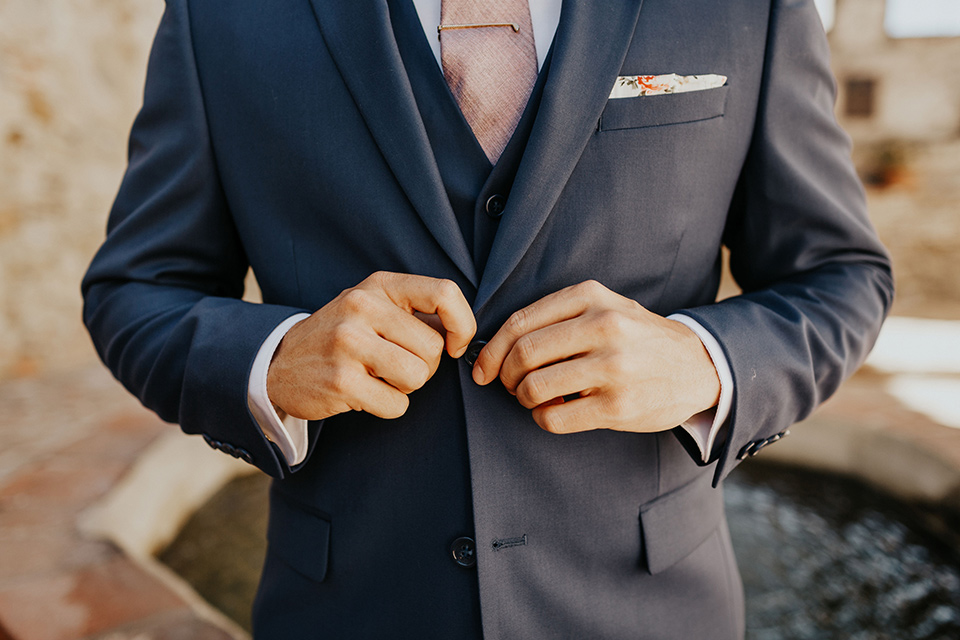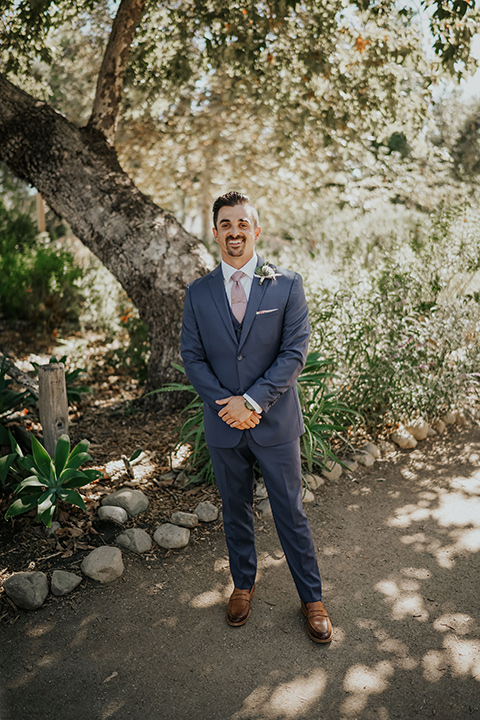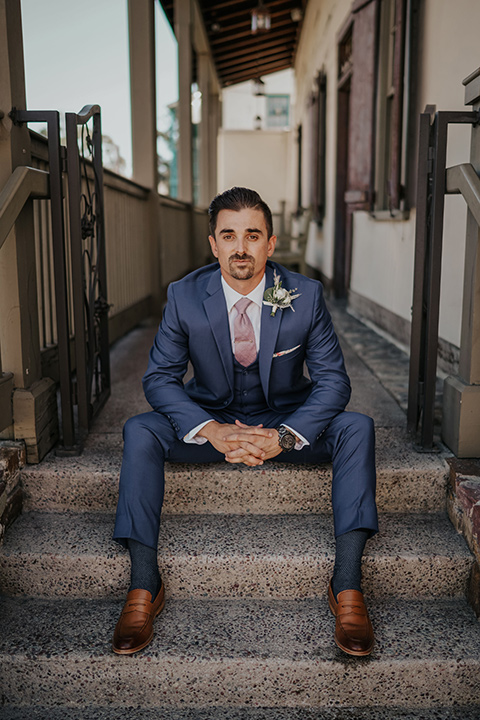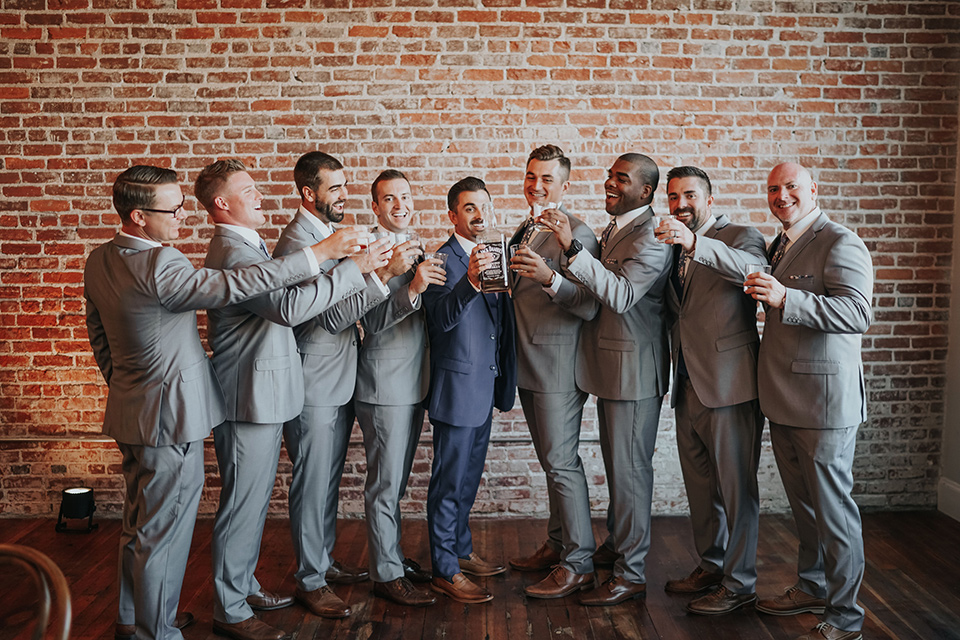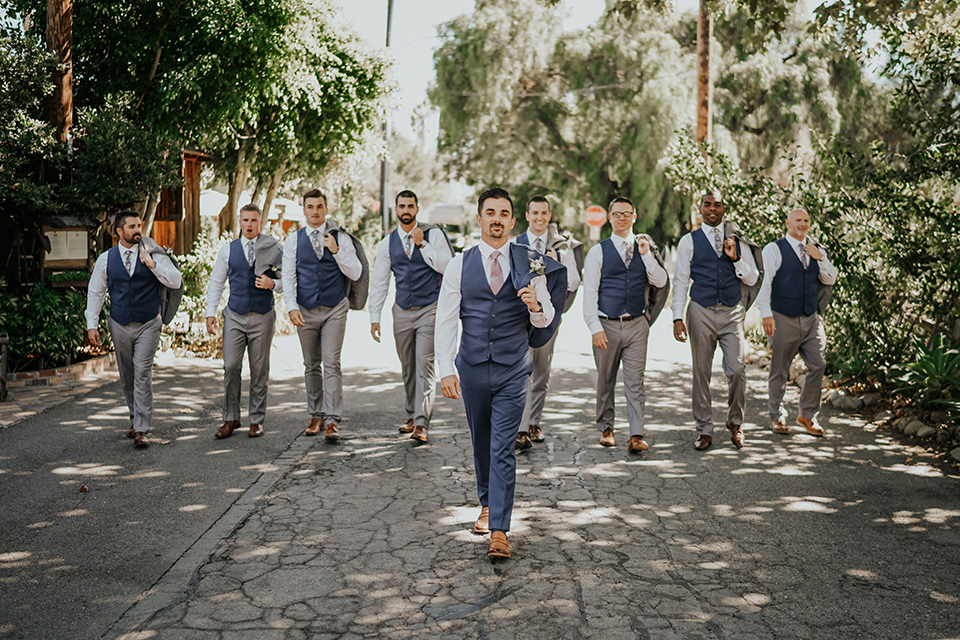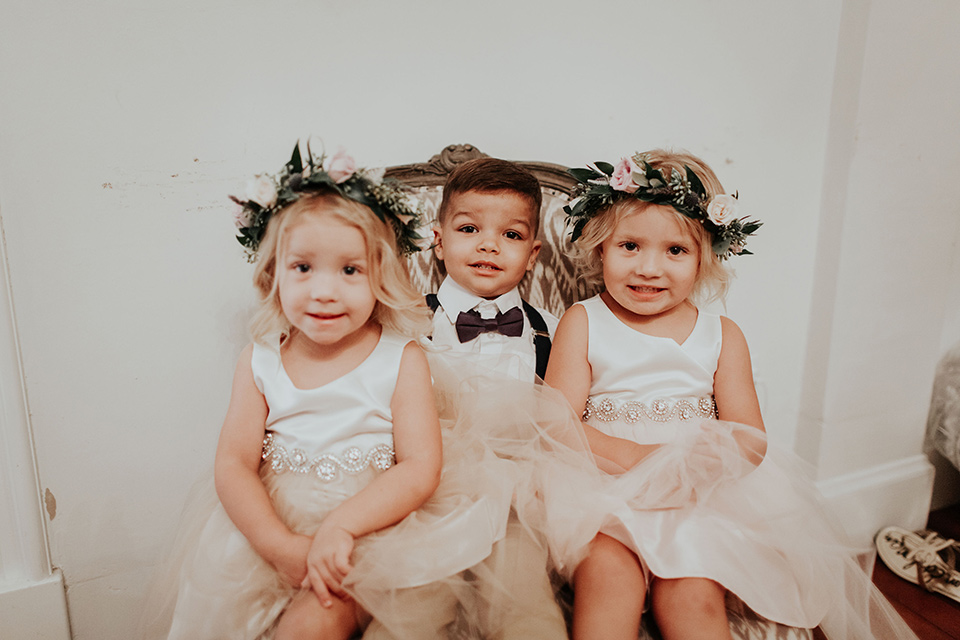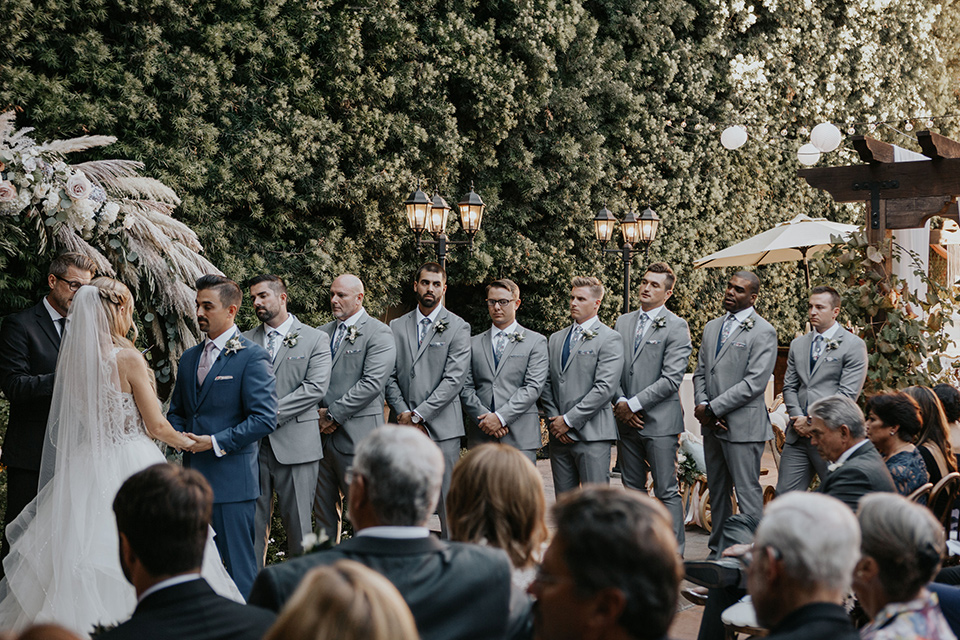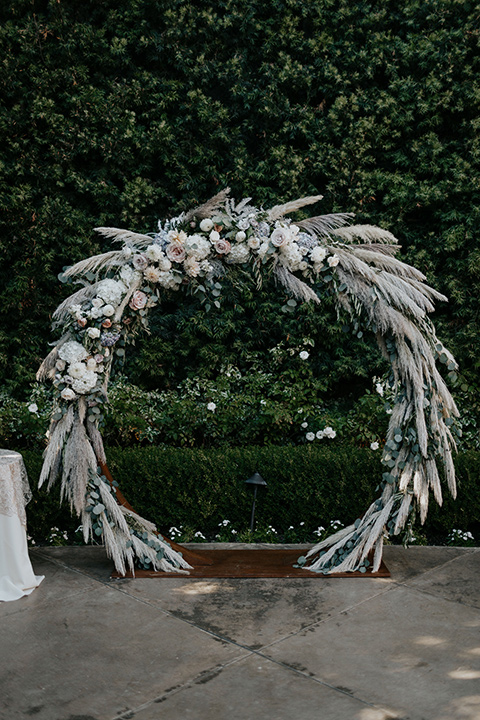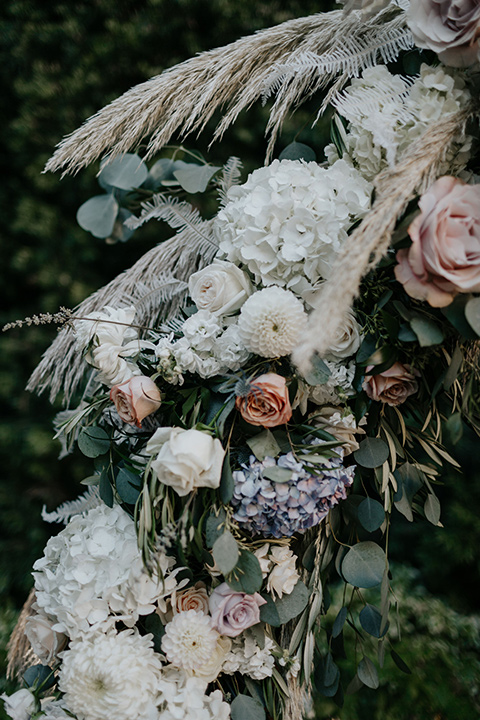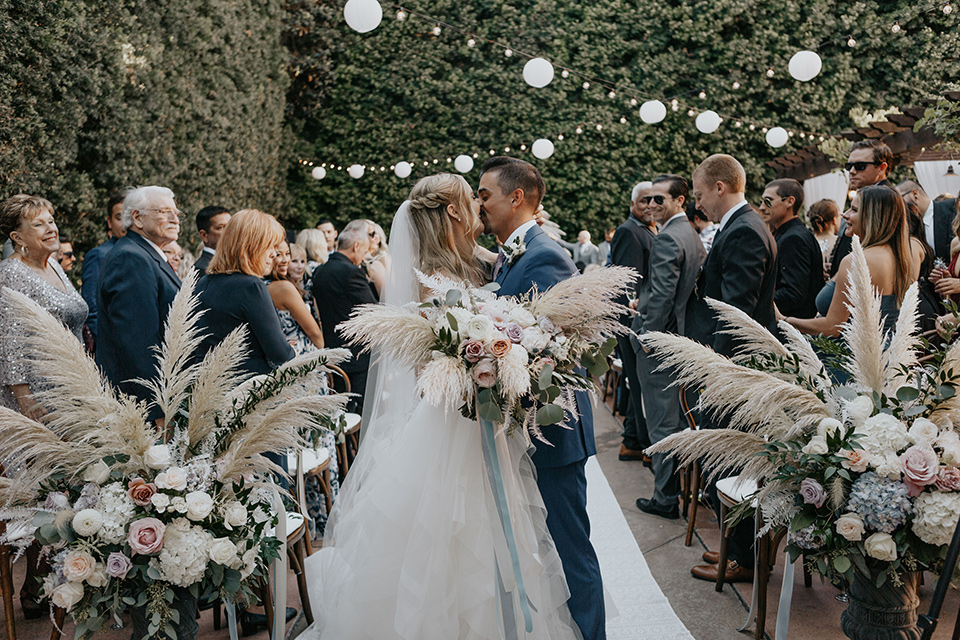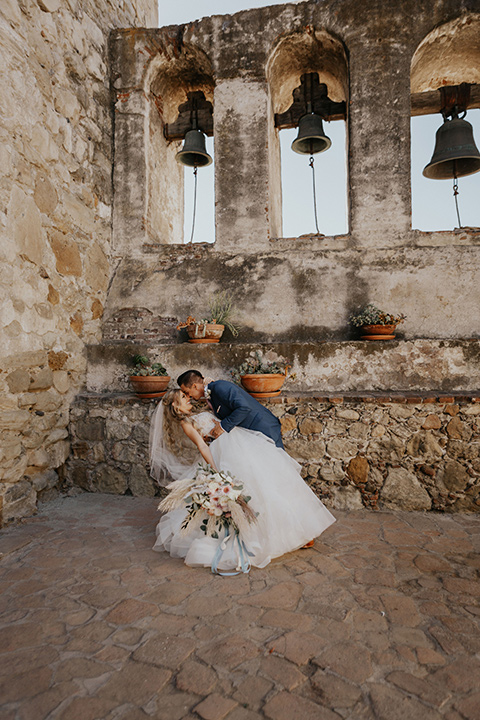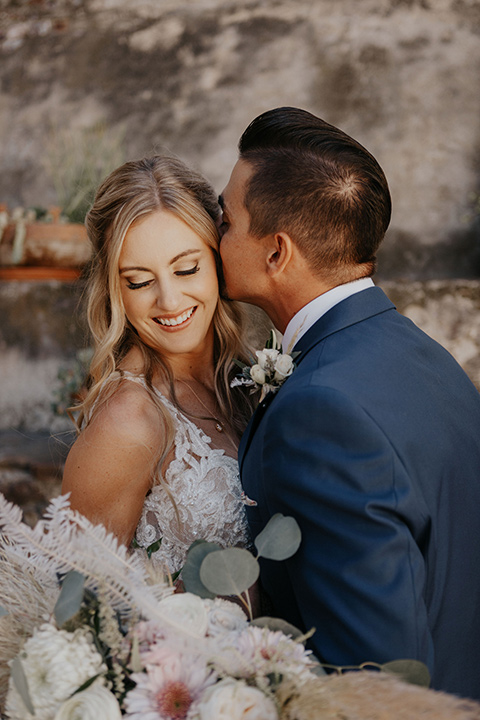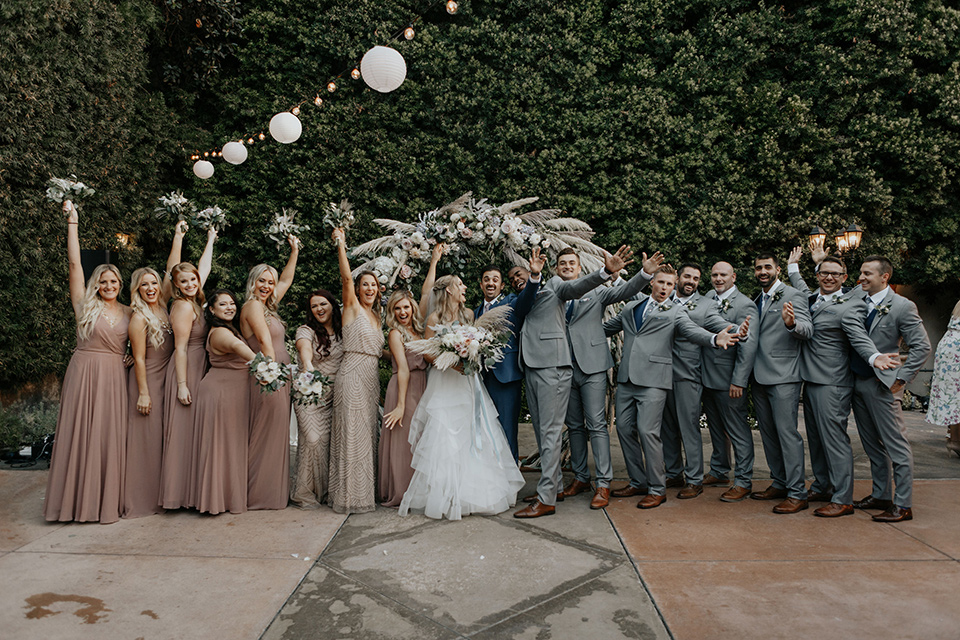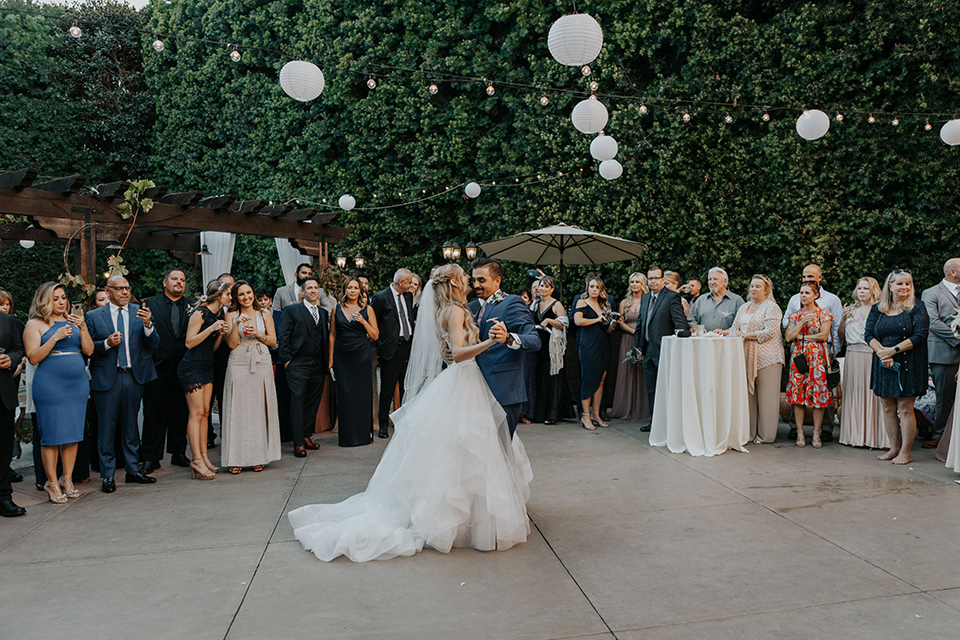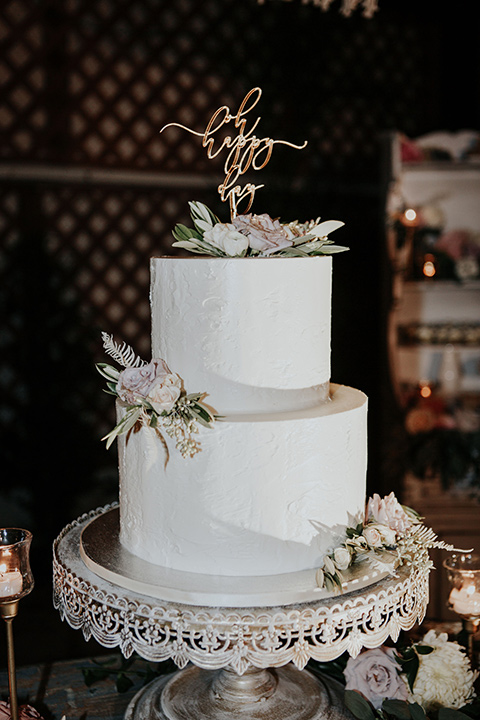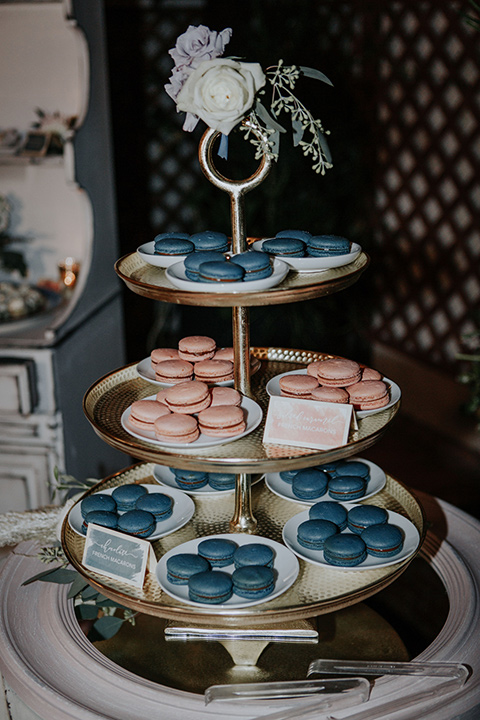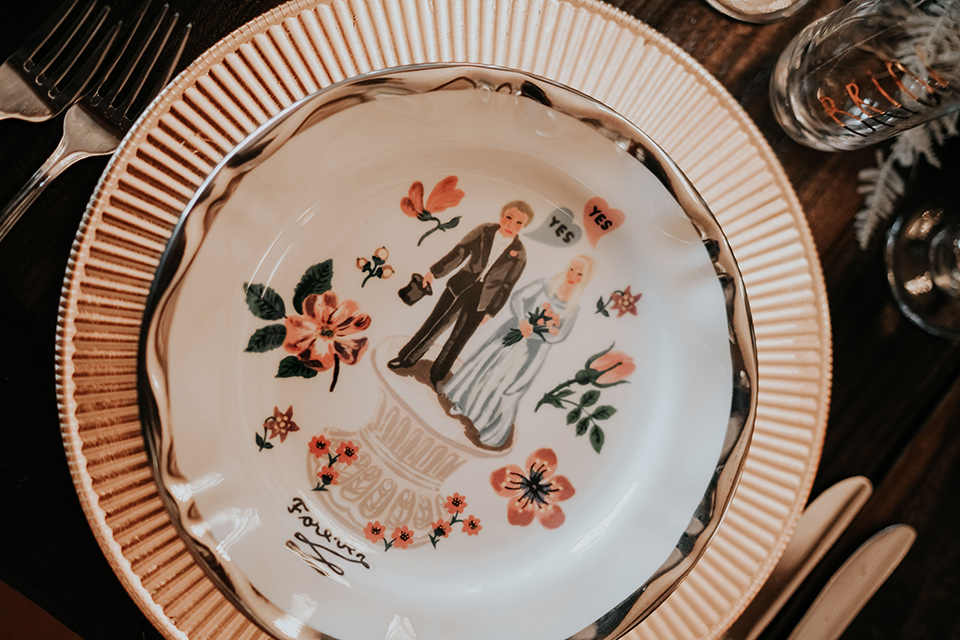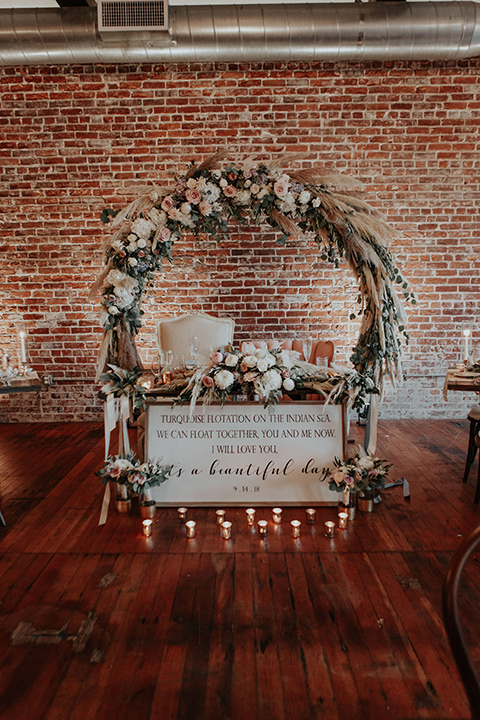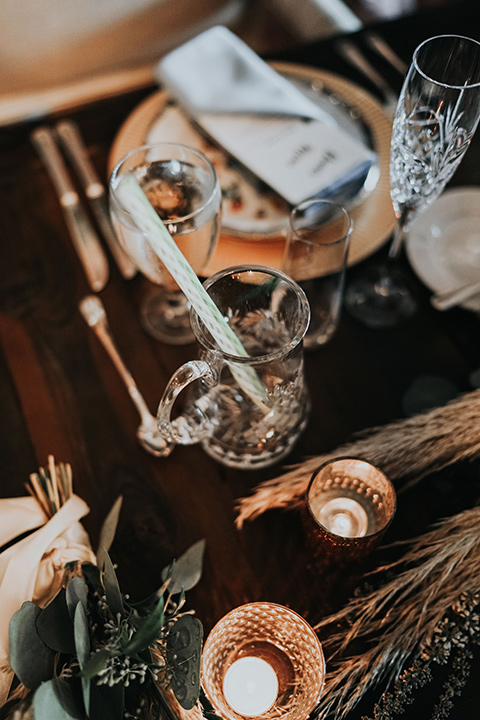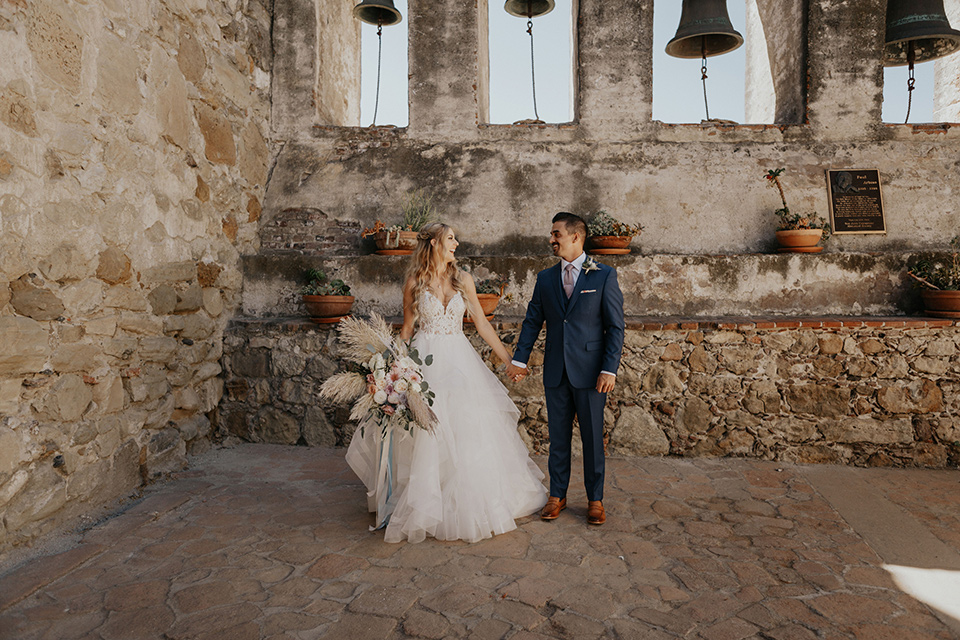 Videography: Luxury Lifestyle Videos | Catering: 24 Carrots Catering + Events | Cake: The Sugar Philosophers | Florals: The Bloom of Time | Band: Lucky Devils Band | Rentals: Sundrop Vintage | Beauty: Flawless Faces Beauty | Hair: Corey Rosenbaum | Photobus: The Photo Bus