Venue + Caterer: Electra Cruises
Photography: Chelsea Smith Photography
Menswear Style: Black Peak Lapel with Stitch Edge Tuxedo with a black shirt and bow tie
When it comes to a favorite venue for weddings, oceanfront definitely is at the tippy top of our list (being SoCal natives, that's pretty much a given). So when we came across Ryan & Will's stunningly chic I-do's we had to get all the details!
Friar Tux: Did COVID change up any of your wedding plans?
The Magdalenos: It changed some of our plans as far as what kind of food we could serve, along with our guest count. Other than that, it went on pretty much how we hoped. We wished everyone could have been there but didn't pressure anyone to come.
Friar Tux: What inspired your wedding design? Was it the gorgeousness of the venue? Or did you always dream of this chic tropical modern style?
The Magdalenos: We always had this theme in our head, but it got more fine-tuned as we got closer to the big day. Since our wedding was on the water, we didn't want too many things distracting the amazing view. So that is why we went with a modern clean look. Our vacation destinations are usually a beach or something tropical, so we decided to tie that in with tropical flowers. Since tropical flowers are always in season, our florist didn't have a hard time at all getting the flowers we wanted. o Black and Gold was our wedding theme colors but we had pops of color spread throughout the wedding since we also got married on Mean Girls Day. "It's October 3rd"
Friar Tux: What is one piece of advice for those out there planning their big day?
The Magdalenos: I think the main theme of a wedding should be to not sweat the small stuff! When you focus on some of the minor details that won't change much of the outcome of the wedding, you lose focus on what the day is about. If you can get it done and make it work, then move forward with it. But if it doesn't work just move on and don't get upset. We wanted to do a special dance, but we ran out of time to learn the moves, so we ditched it. The important thing was I got to marry my best friend on the best day of our lives surrounded by people that love us. o Also, make sure you wear your wedding shoes before the wedding to break them in!!!!! You will regret it if you don't…like we did.
From the palm leaf décor, the modern metal ceremony arch, and the stunning venue it is safe to say this is one of our favorite weddings ever- and can we also talk about how amazing Chelsea Smith Photography is with these stunning shots?!  Not to mention how chic Ryan and Will looked (we are all about a monochromatic style moment).  They wore black peak lapel tuxedos with an iconic pick-stitch detail on the lapel.  Paired with black shirts, gold bow ties and pocket squares for a pop of color.  Let us also not forget to talk about the stylish velvet shoes and boots for that extra perfect touch.
Thank you Ryan + Will for letting us be a small part of our big day, it was an honor.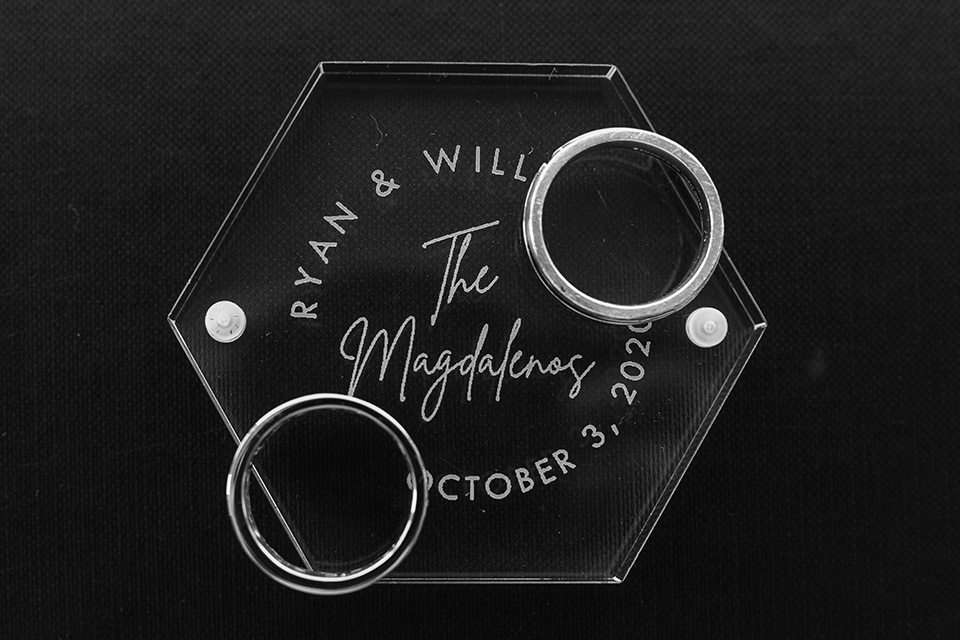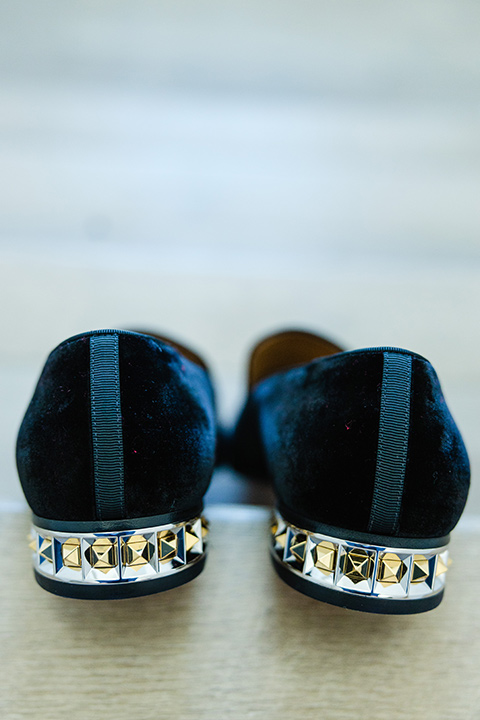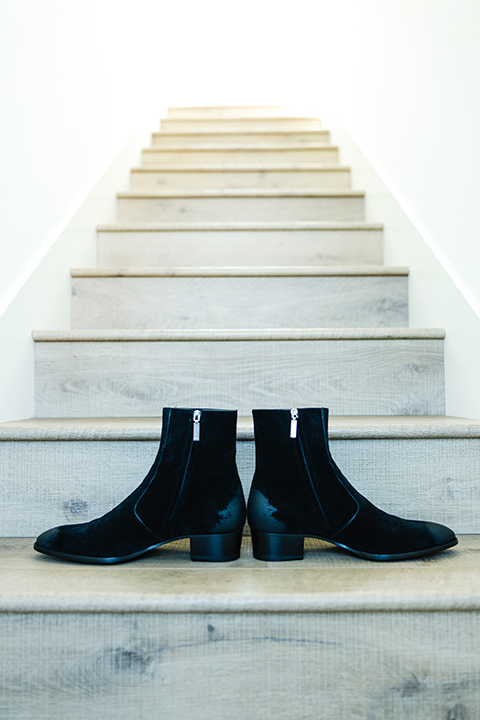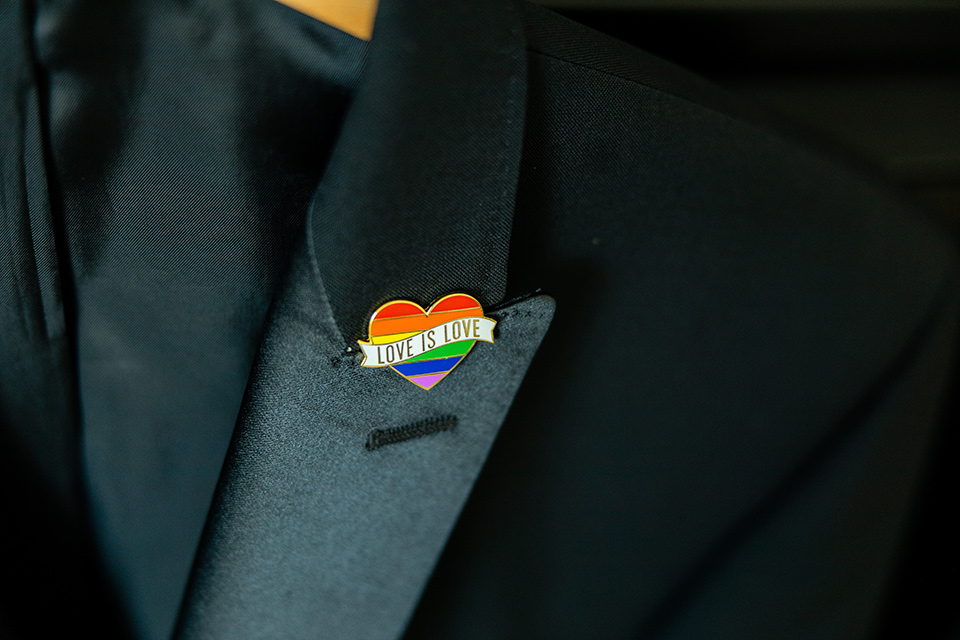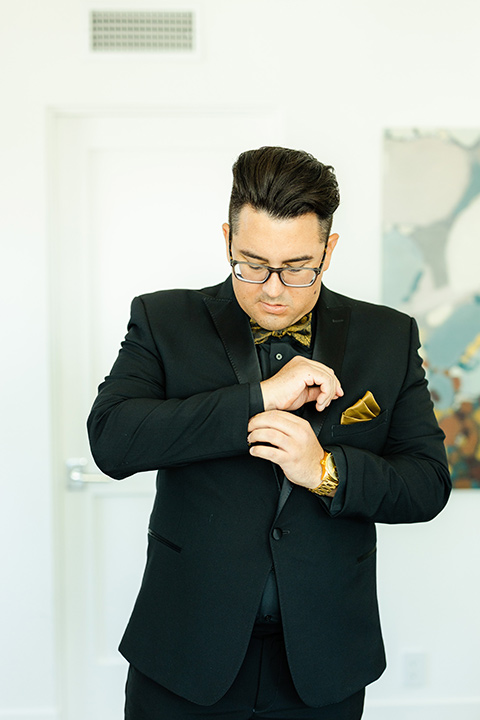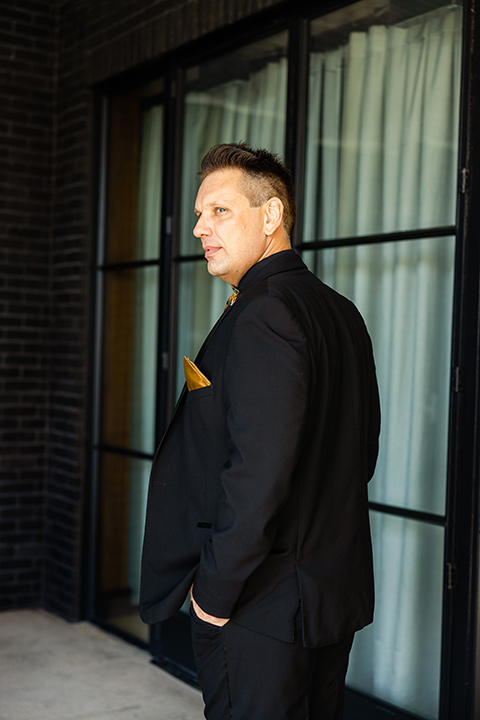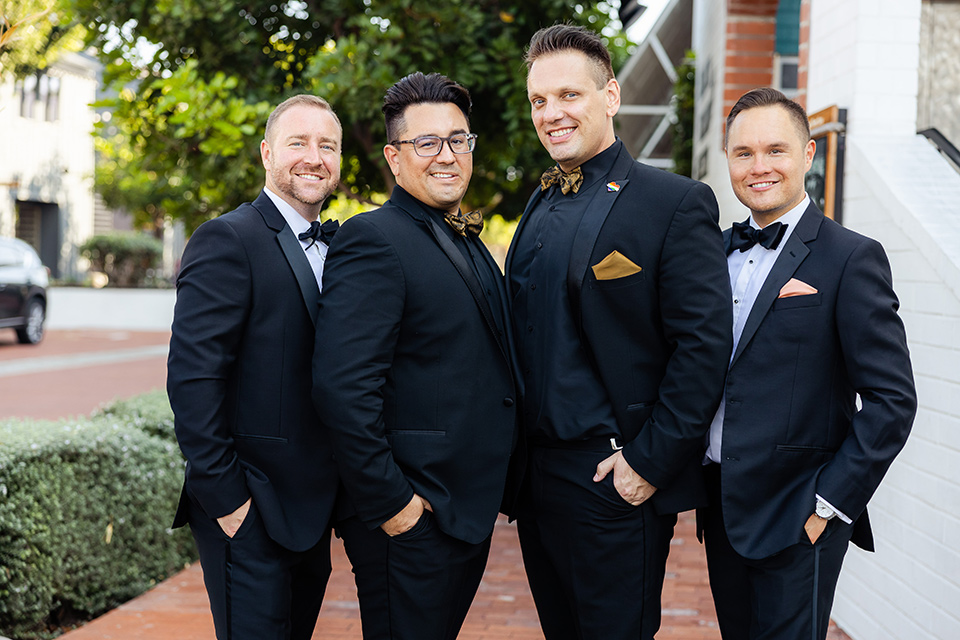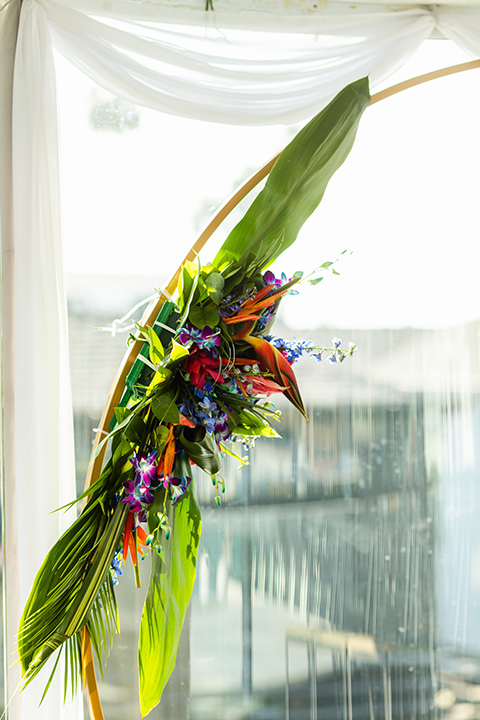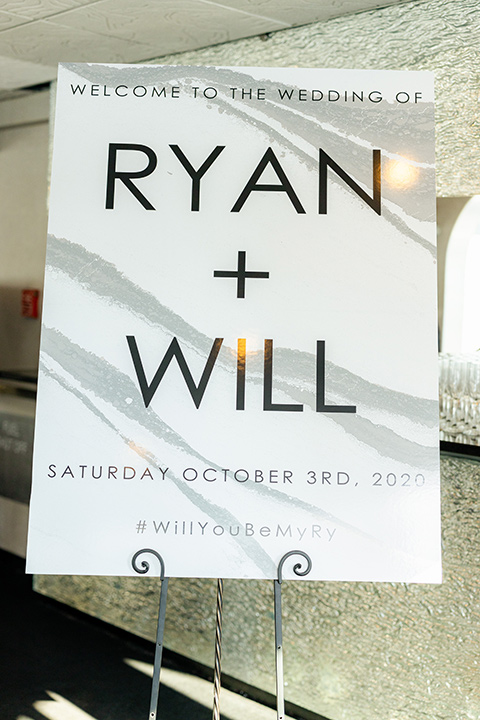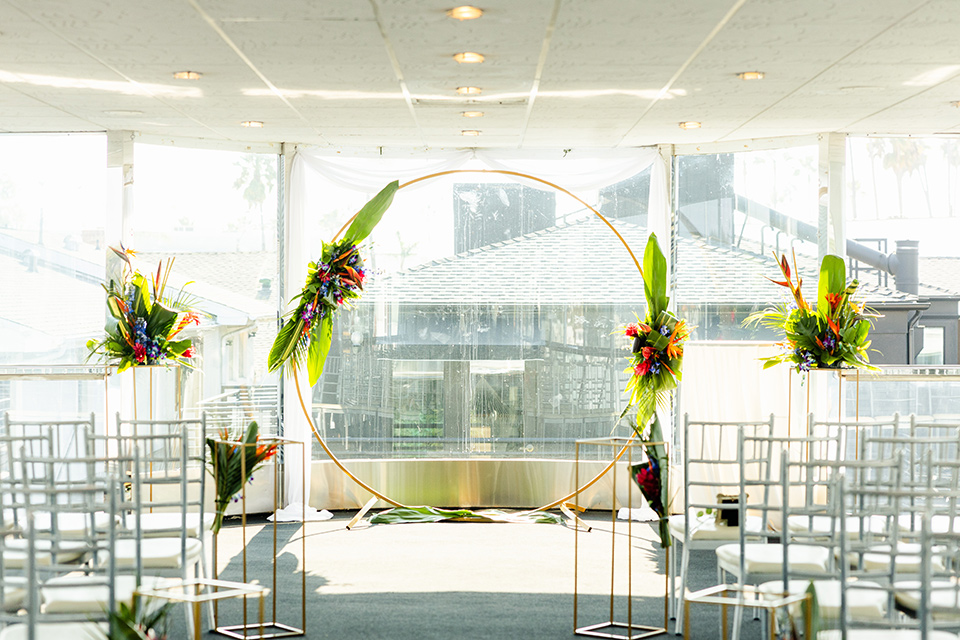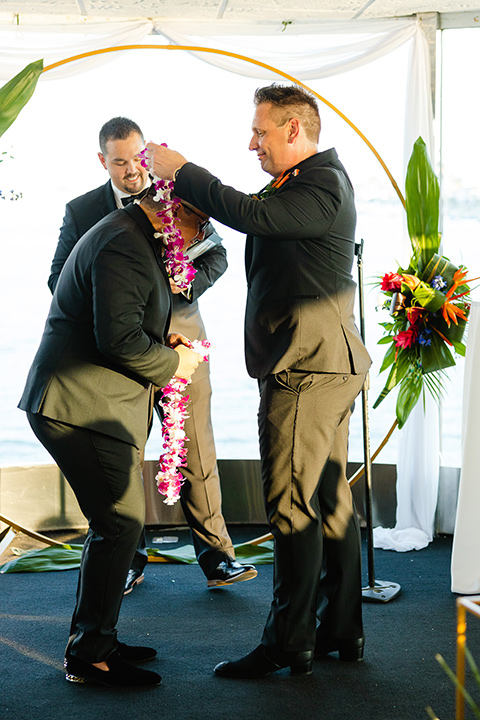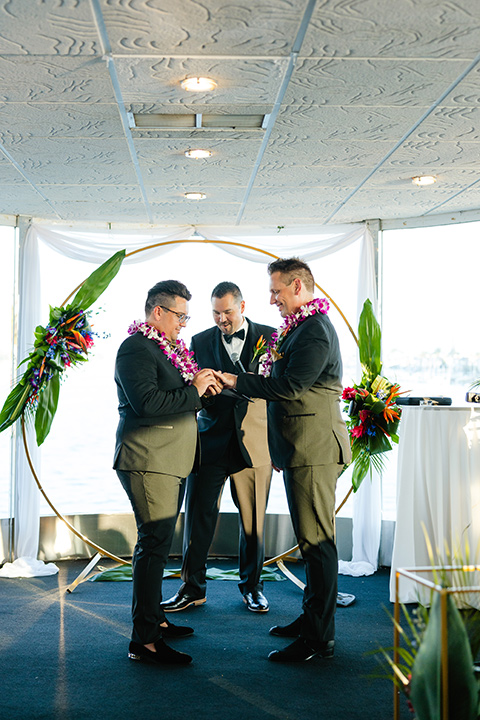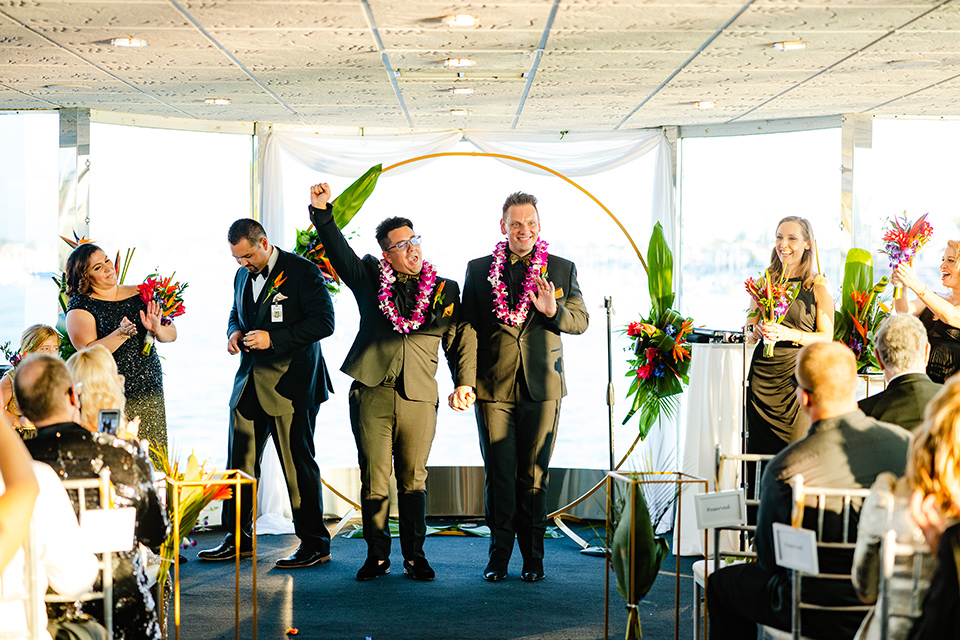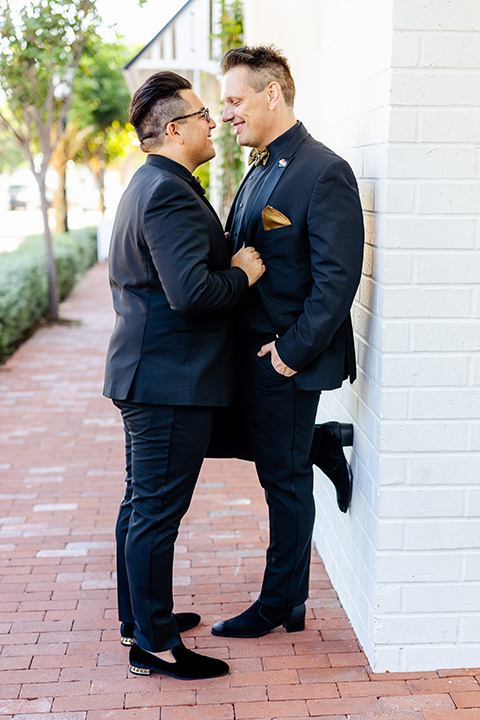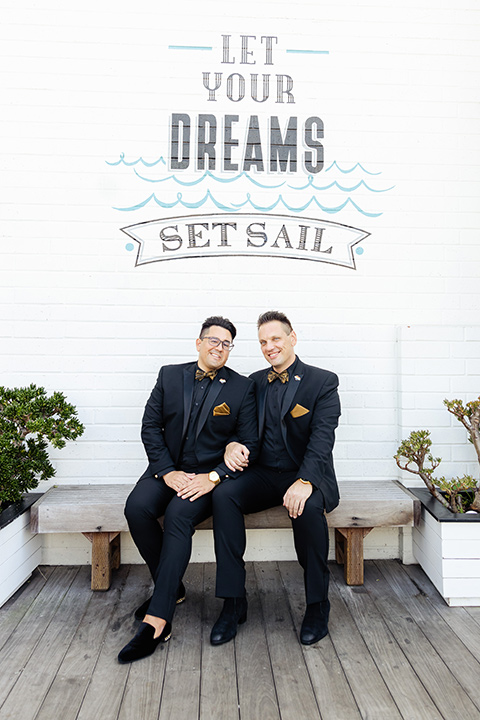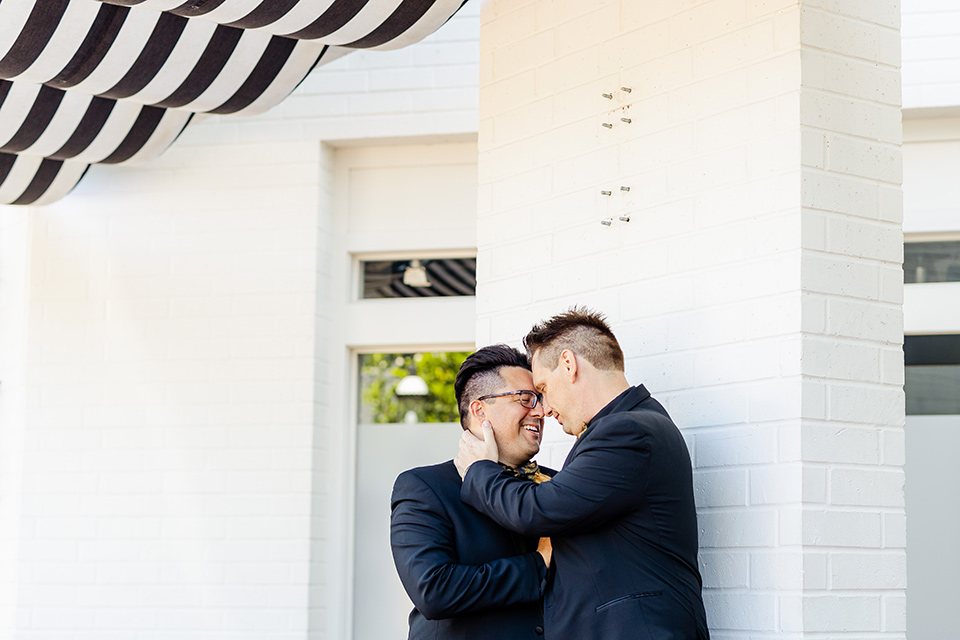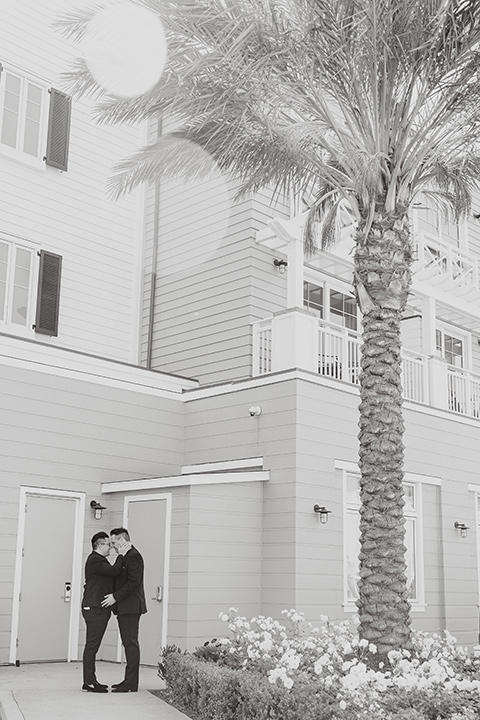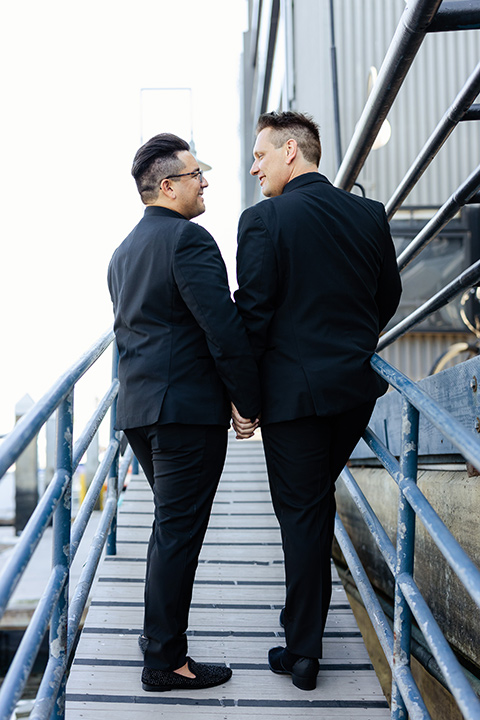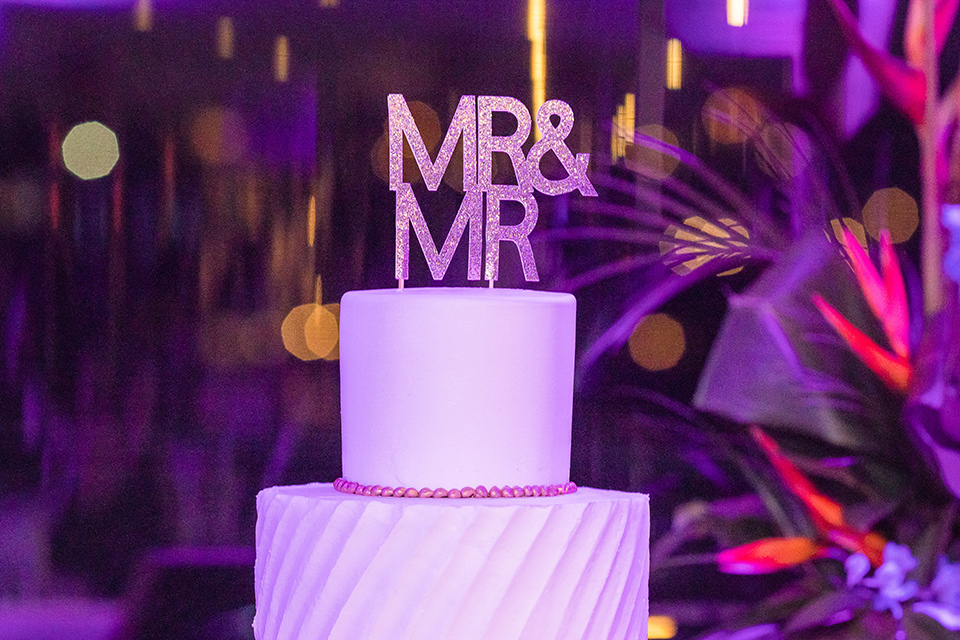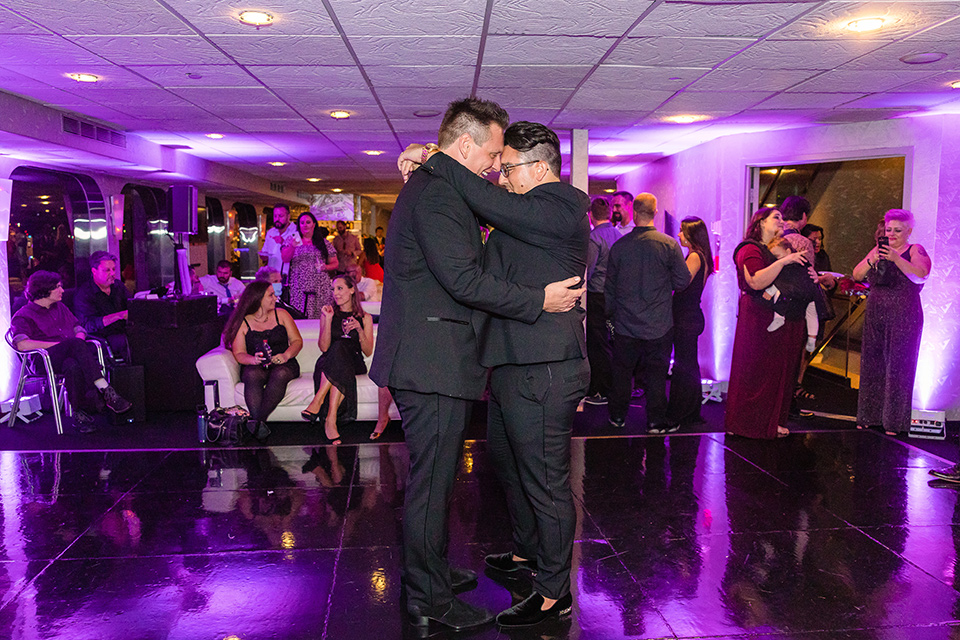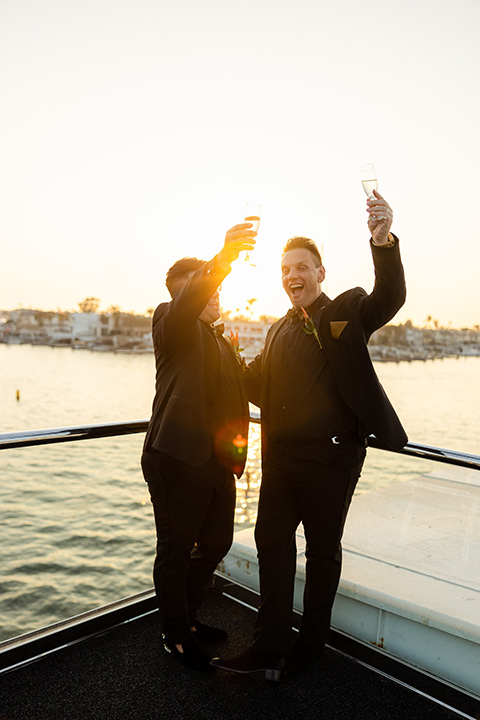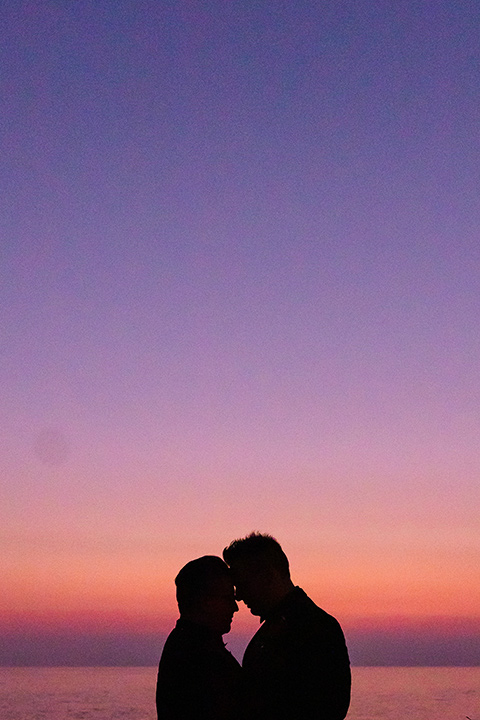 Florist: LaVonne's Florist of Balboa | Cake: Pacific Patisserie | Groom Shoes: Christian Louboutin | Groom Boots: Saint Laurent | Save the Dates: Shutterfly | Custom Hard Seltzer: Eliqs | Flower Stands + Alter: Efavortmart | Dessert Table: Mama Cozza's | Outdoor Photos Taken: Lido Marina Village + Lido Hotel | Grooms: Ryan + Will