Venue: Rooftop in San Diego, CA
Photography: Jess Living Photo
Menswear: Green Notch Lapel Suit with a chocolate matte long tie
A few things we are obsessed with here at Friar Tux:
Rooftop Weddings
A Groom rocking a green suit!
And from this wedding inspo, can't you see why?  From the chic cityscape in the background to the stunning fashion we are living for this moment.  Enjoy this subtly winter-inspired shoot captured by the ever talented Jess Living Photography in San Diego, CA.
The bride wore a white flowing gown with a cap flutter sleeve and lace detailing.  The groom wore our Green Notch Lapel Suit with a chocolate brown matte long tie.  What we love most about this look is that it is bold in color, but in a muted tone. Allowing his style to be chic but not overpowering.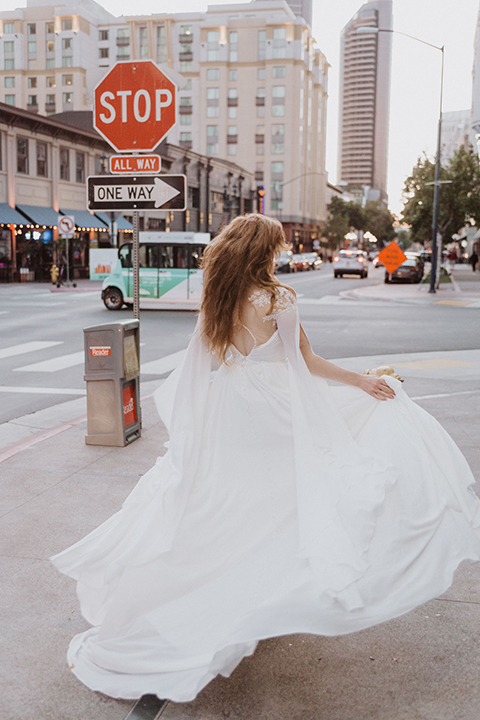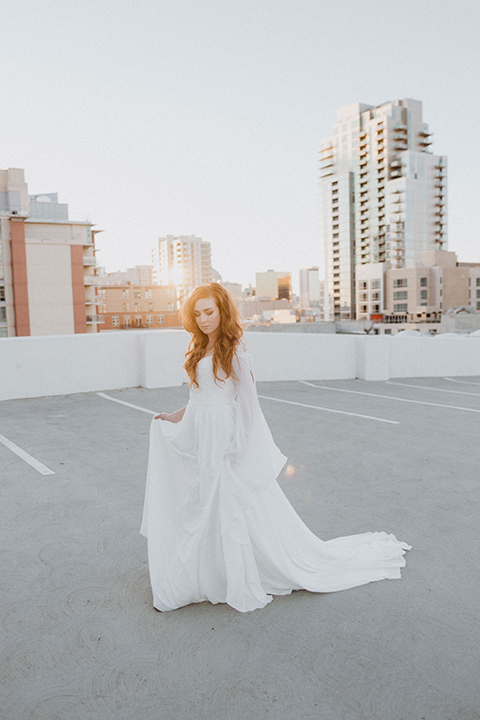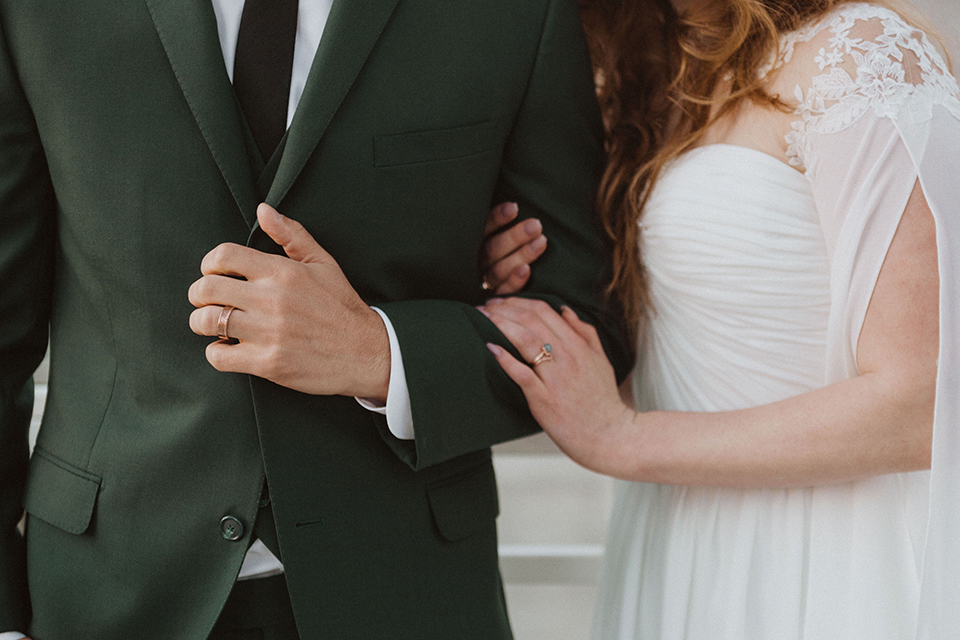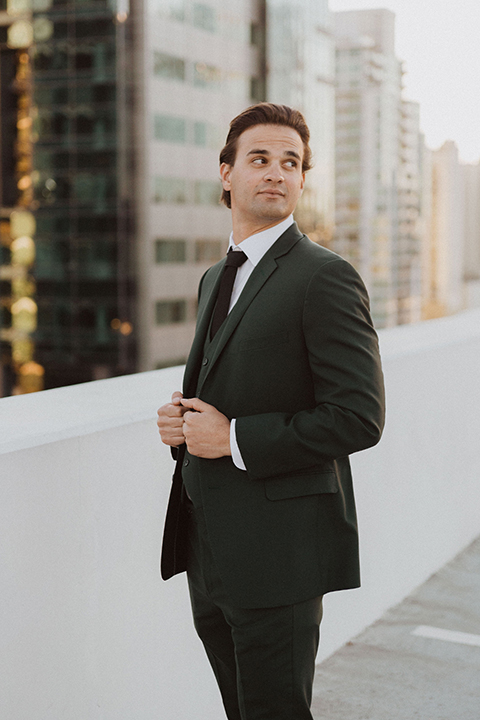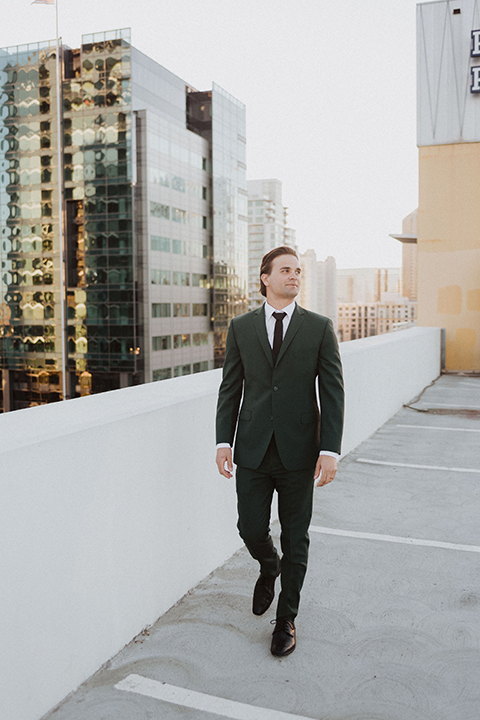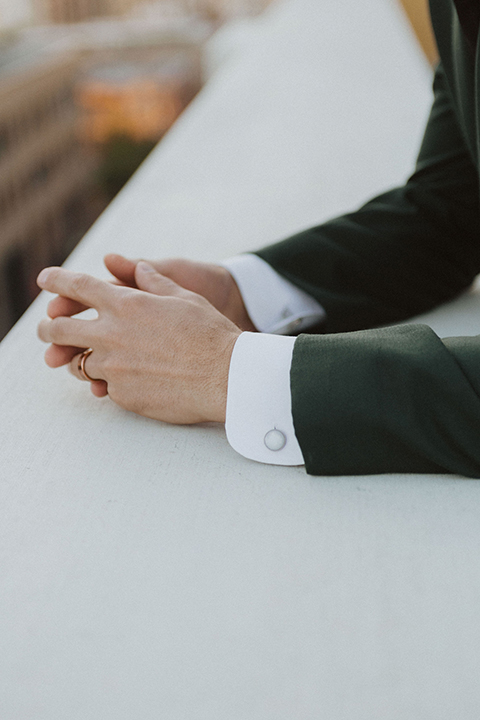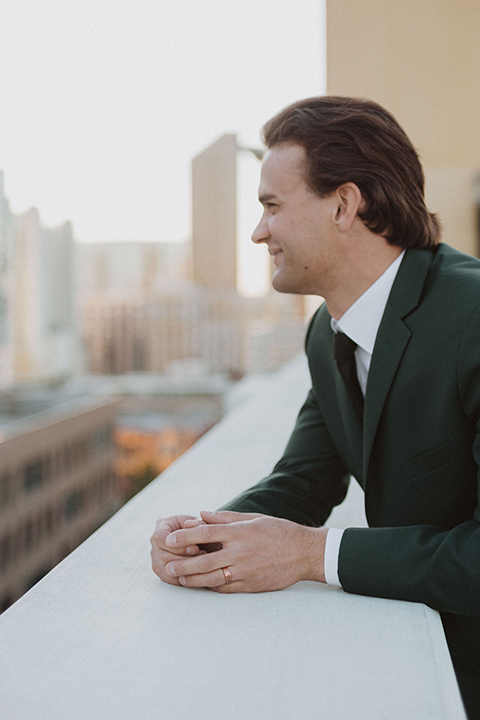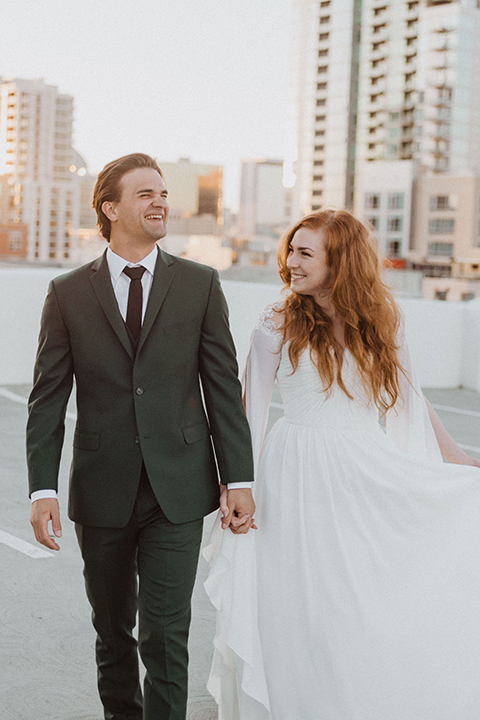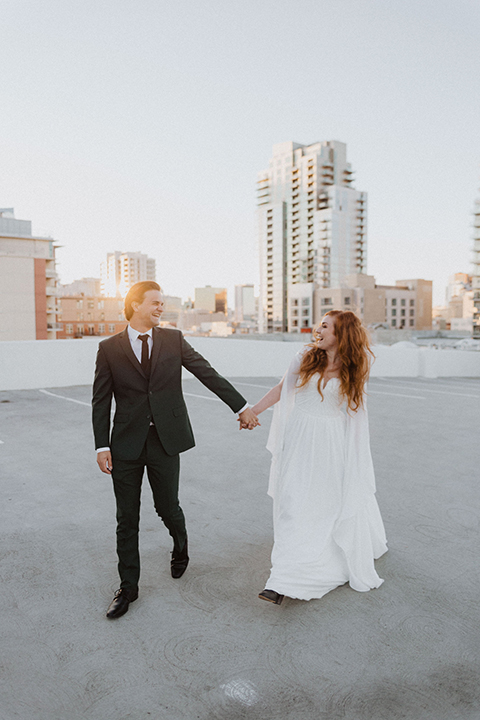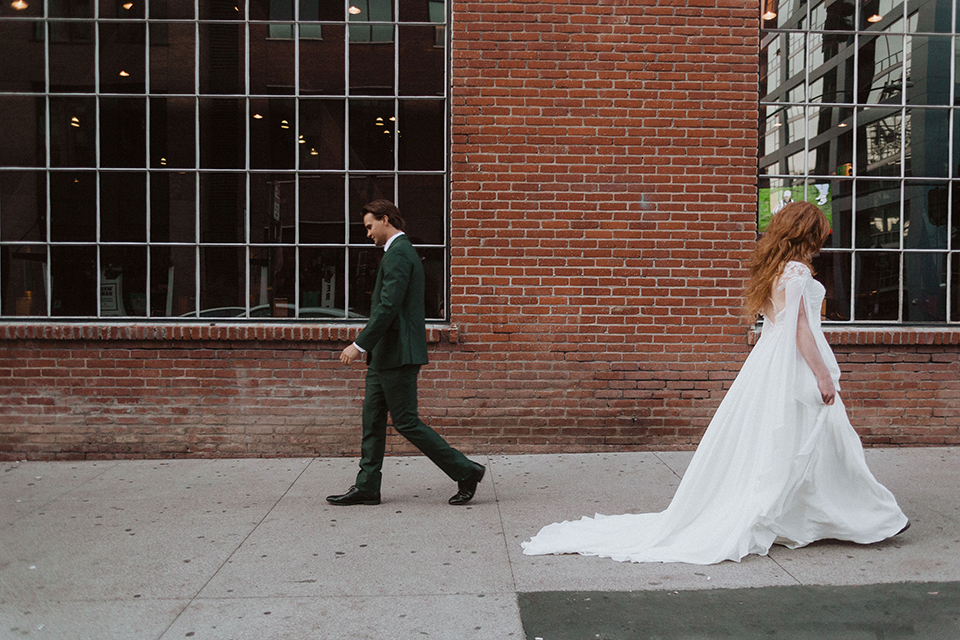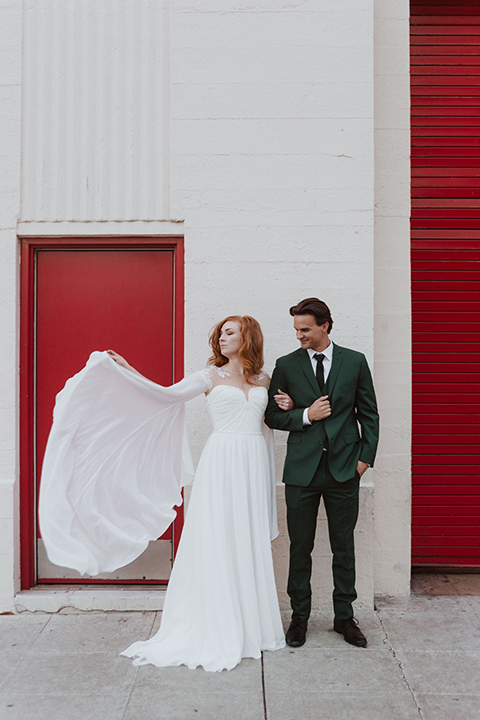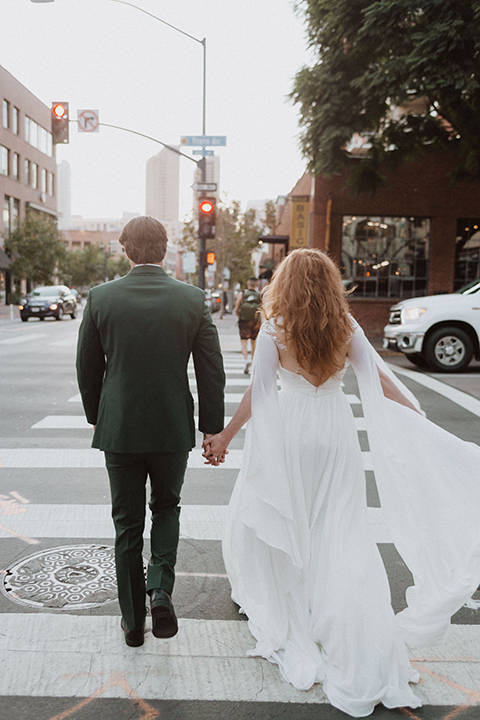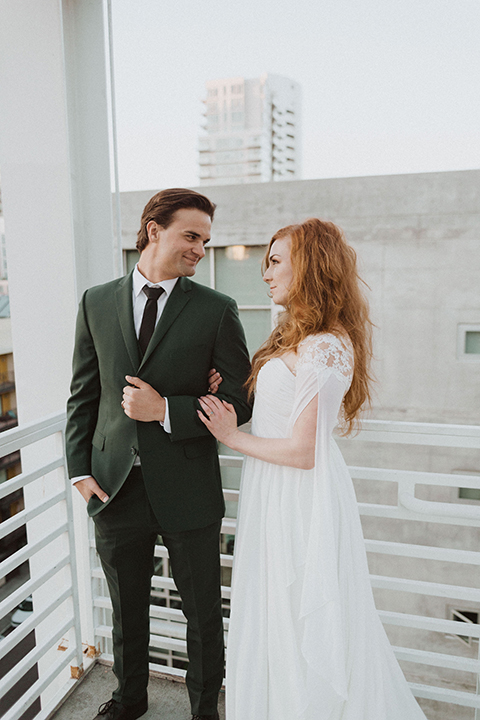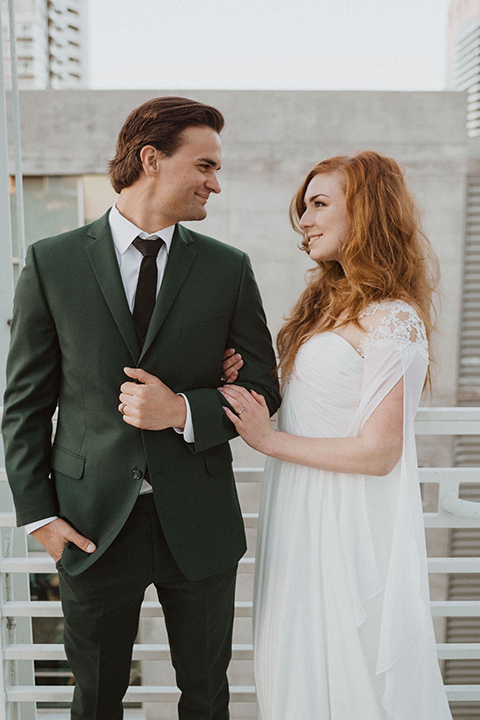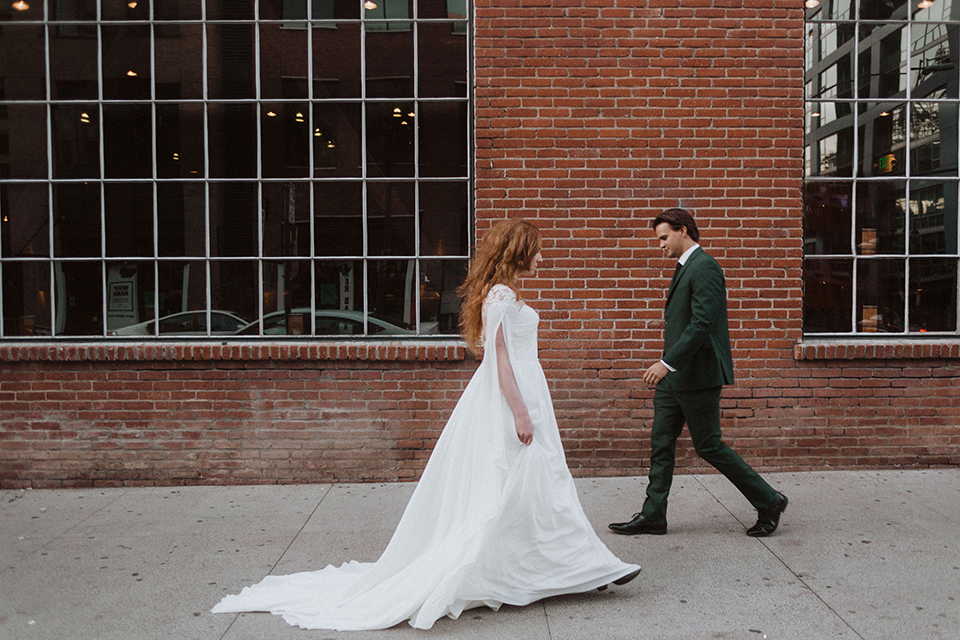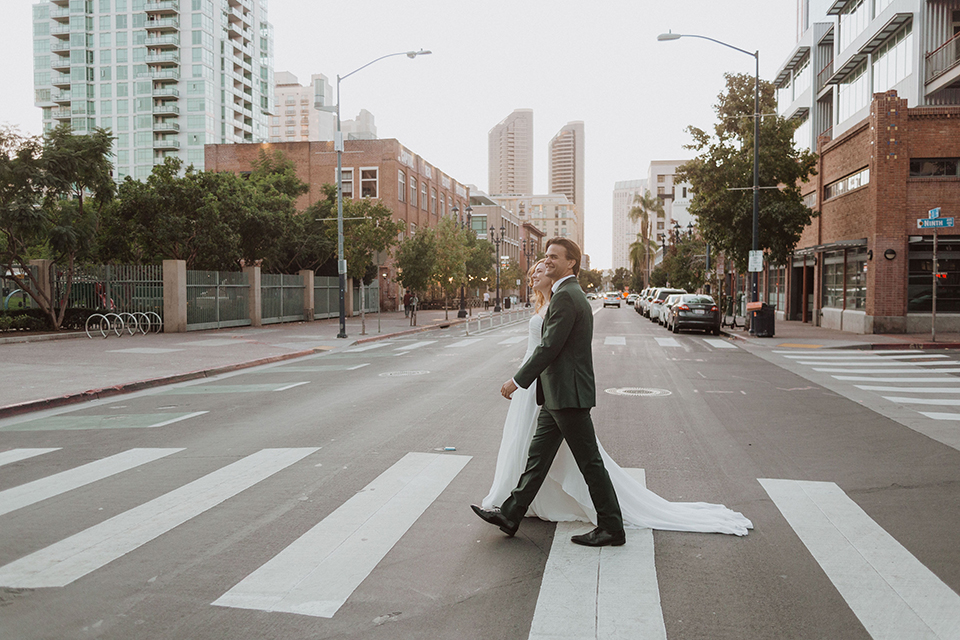 Model: Olivia Mar | Groom Model: Peter Kuebler | Gown: Mia Riley | Rings: Raw by Olivia Mar