Venue: Joshua Tree National Park
Photography + Planning: Alyssa Marie Photography
Planning + Hosts: Kayla Esparza Photography + Hannah Marie Photography
Groom Style: Caramel Notch Lapel Suit with a black shirt and bolo tie
Boho vibes are strong with this one! Okay, lets get real – this chic Joshua Tree elopement has everything you can dream of: gorgeous atmosphere, chic fashion, and of course the lingering of romance in the air!
Shot in desert-perfection Joshua Tree National Park we love how this elopement kept it the perfect blend of simple and chic. The bride wore a stunning lace off-the-shoulder gown with a formfitting bodice and fringe detailing. She paired her desert look with a wide brimmed hat, white ankle boots, and cool earrings. The groom wore one of our favorite looks, a Caramel Notch Lapel Suit paired with a black shirt + bolo tie. We love how the caramel color of the suit blends perfectly with the nature setting, but paired with the black shirt it makes it poop! And who doesn't love a bolo? It is a boho elopement staple!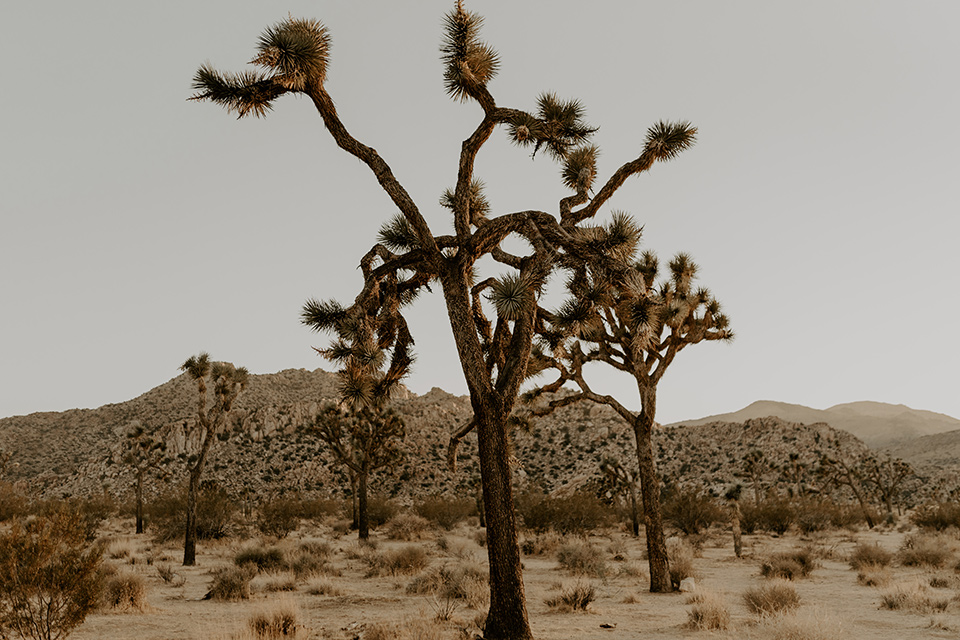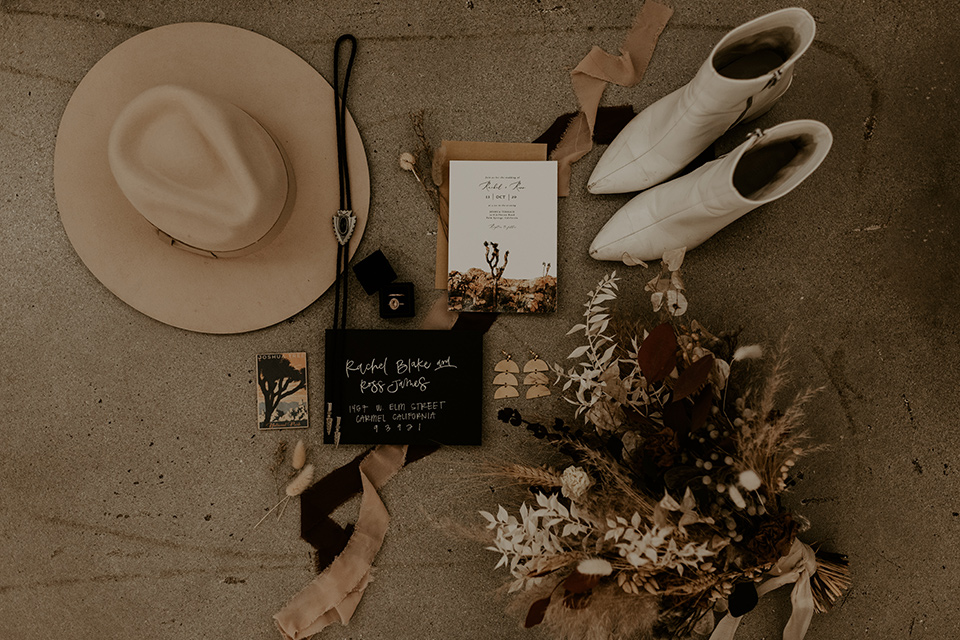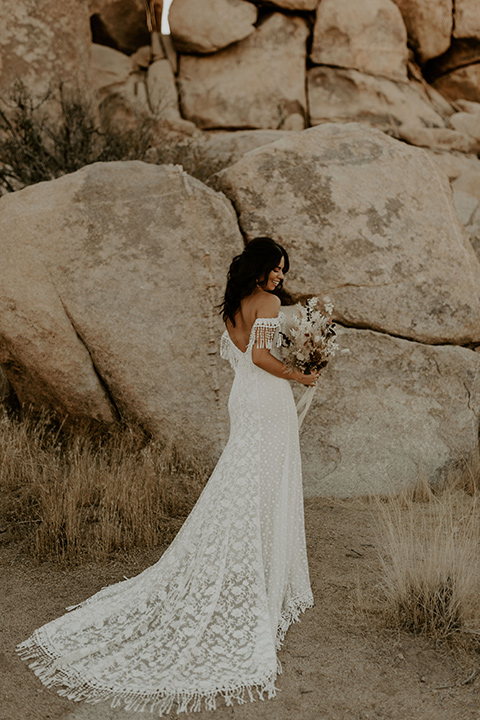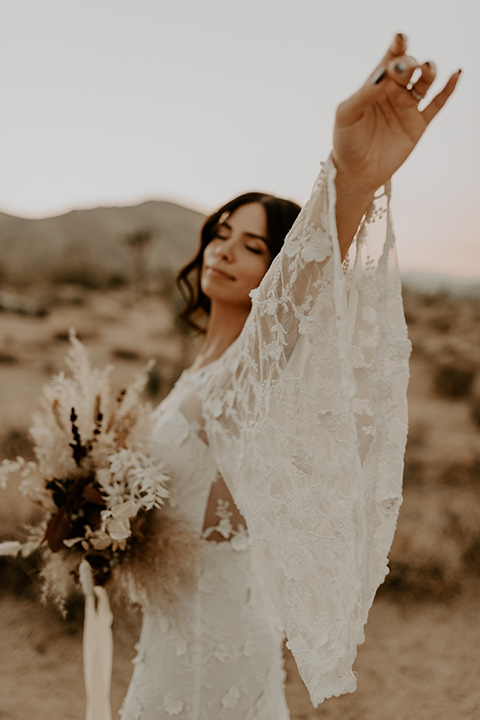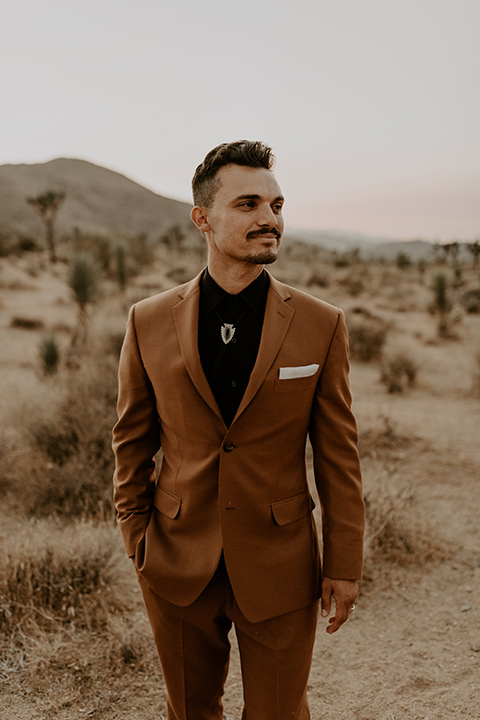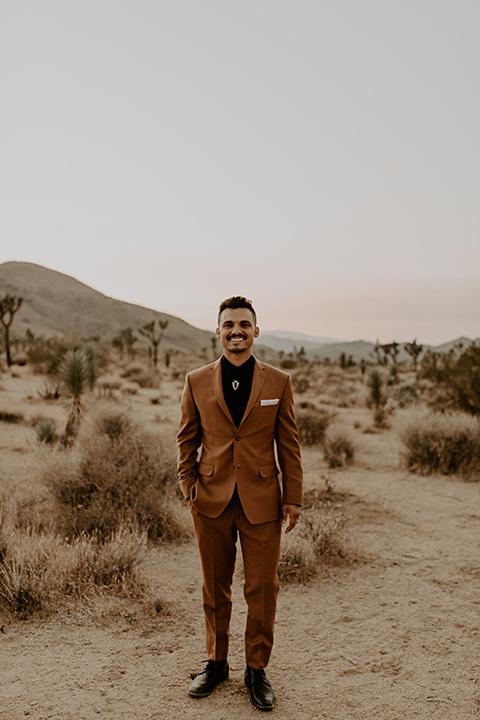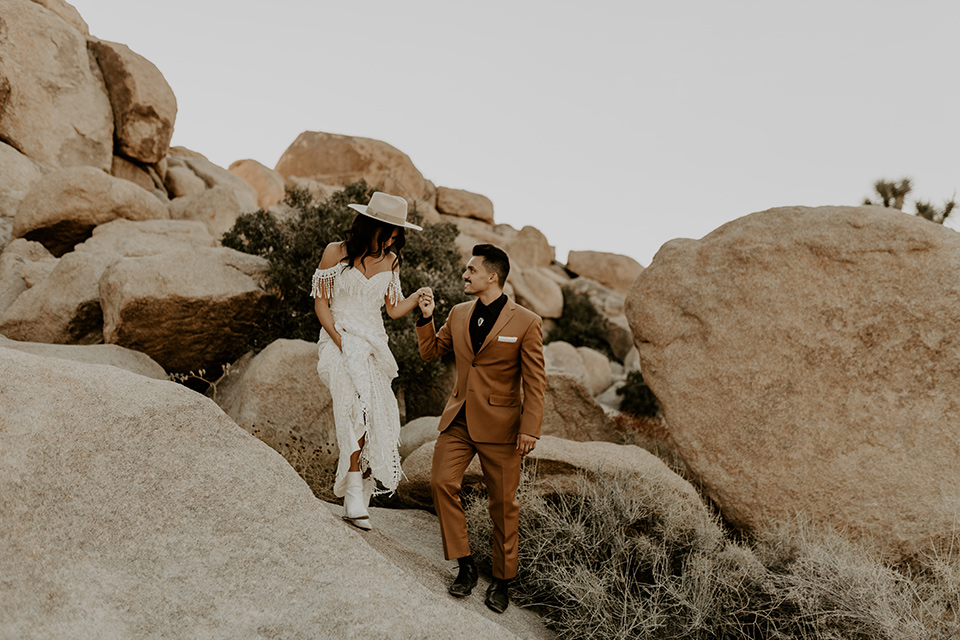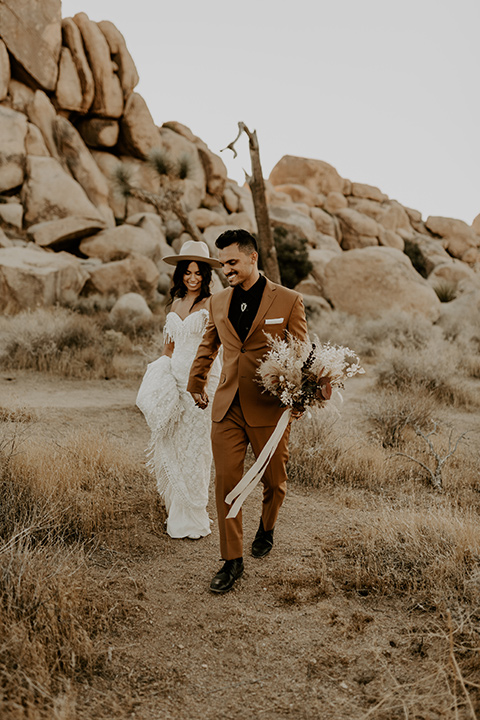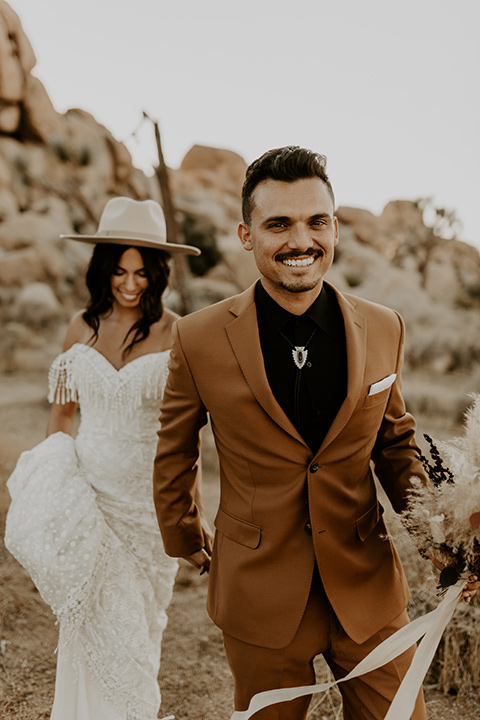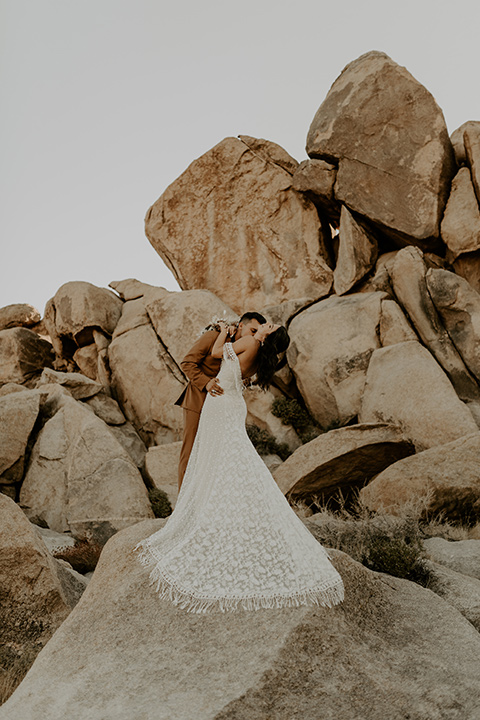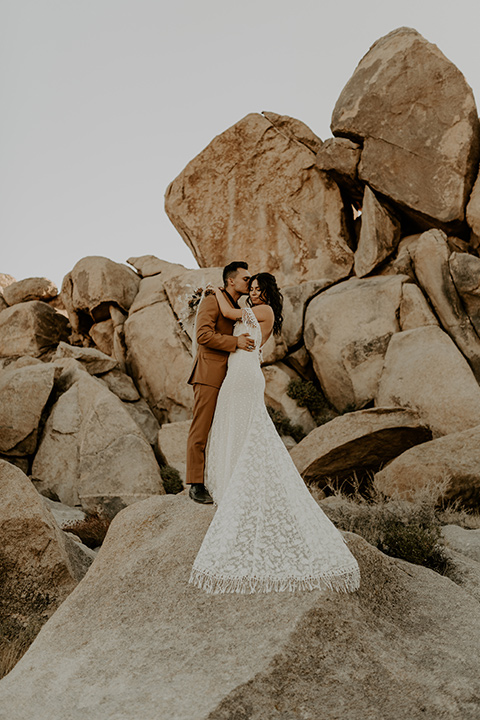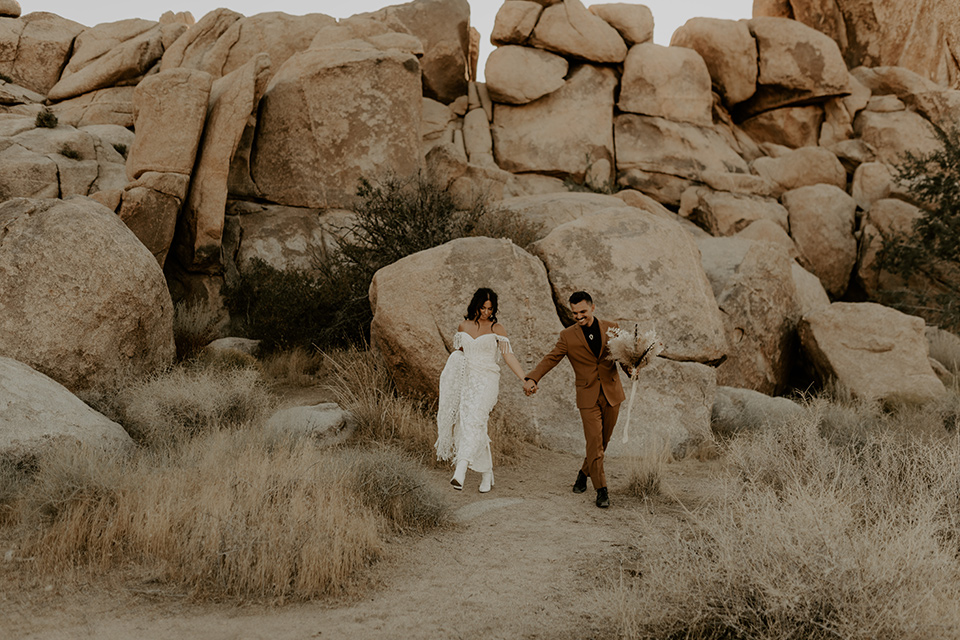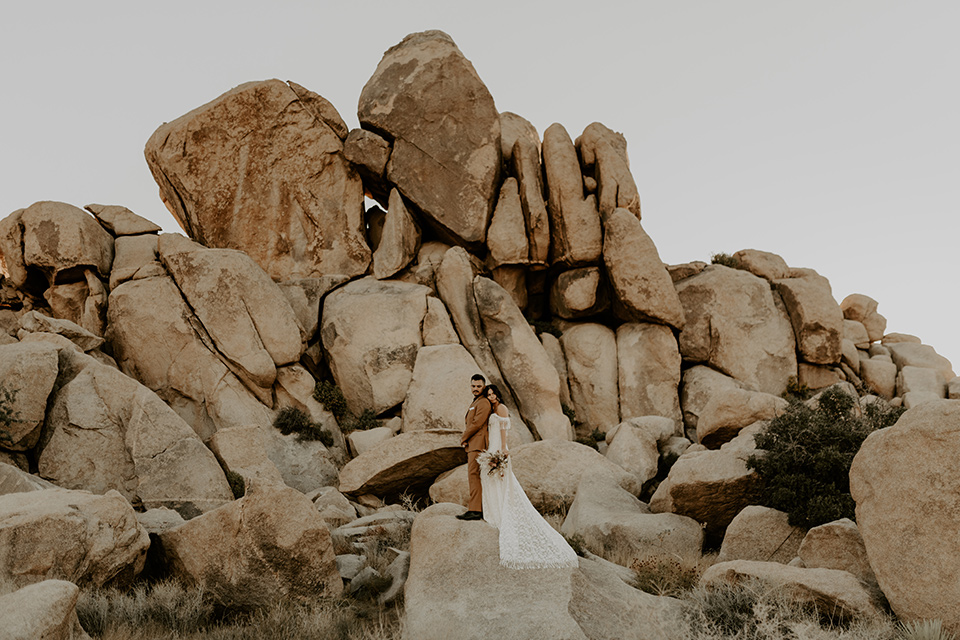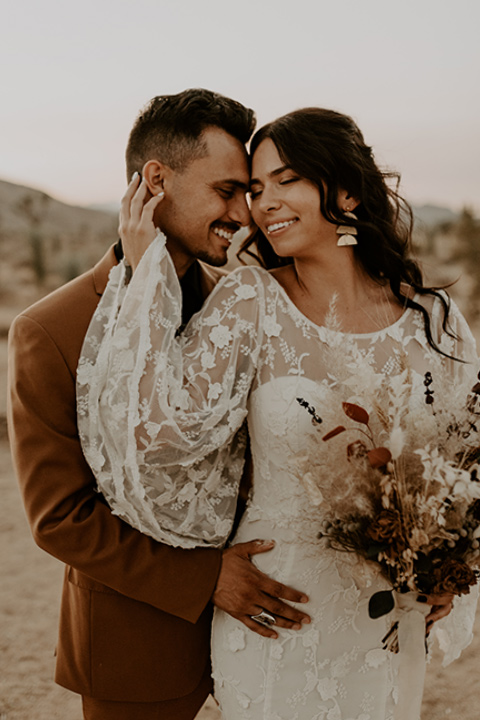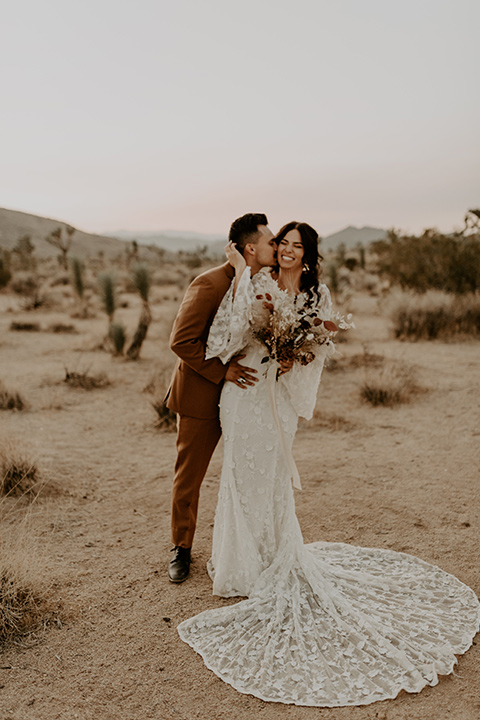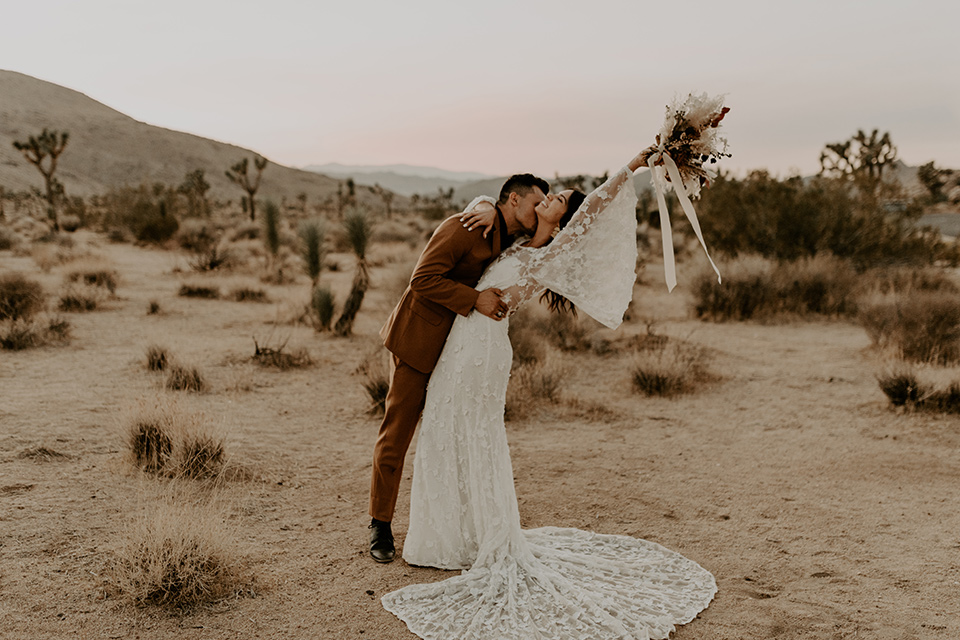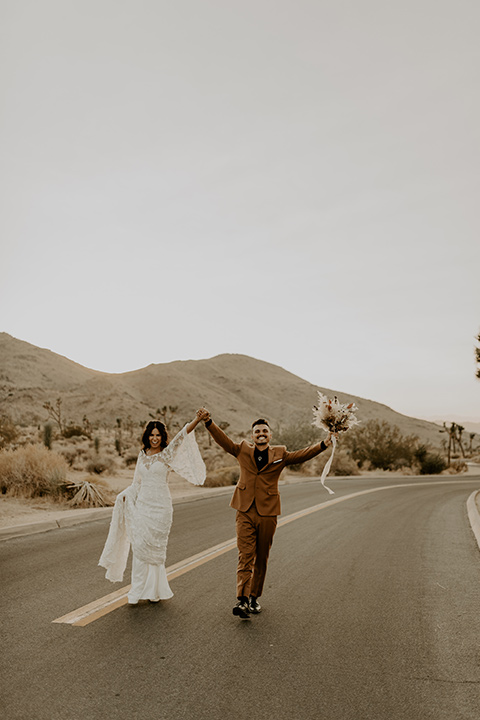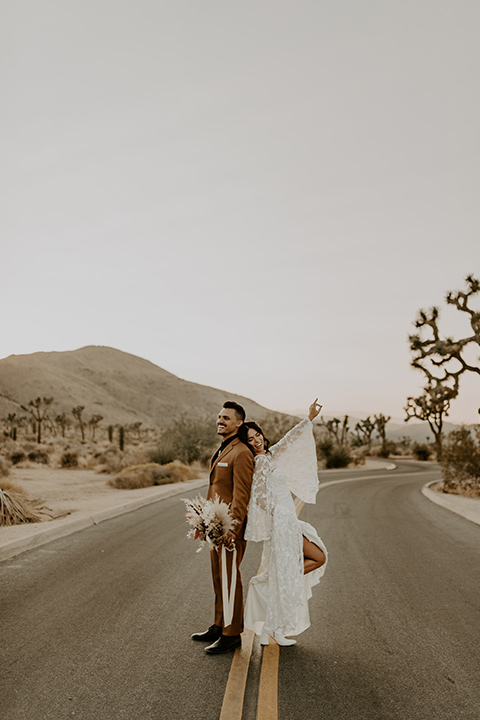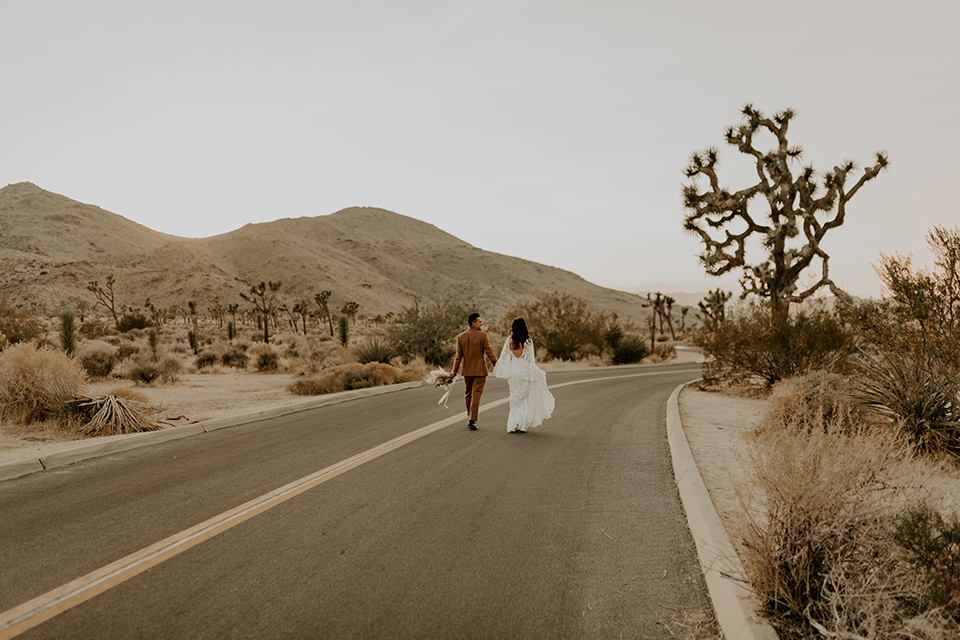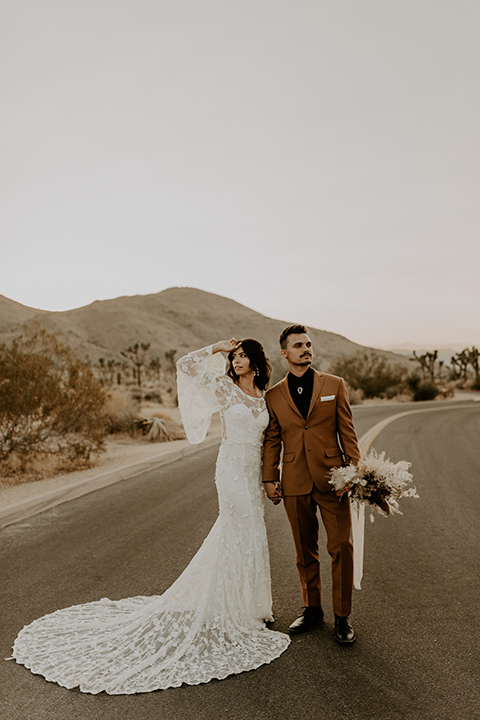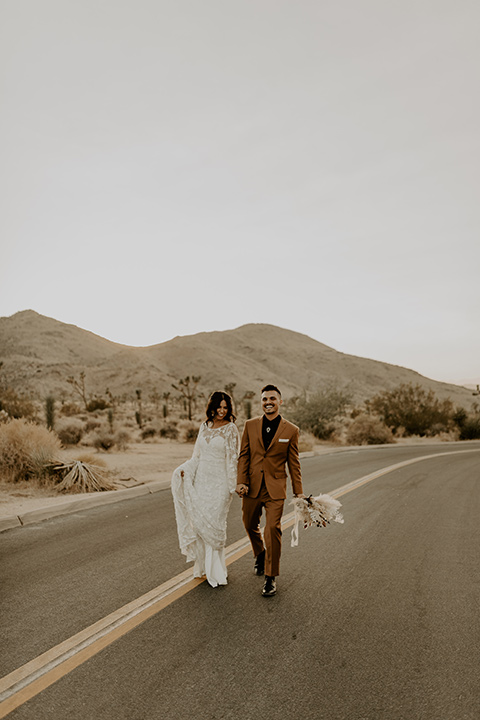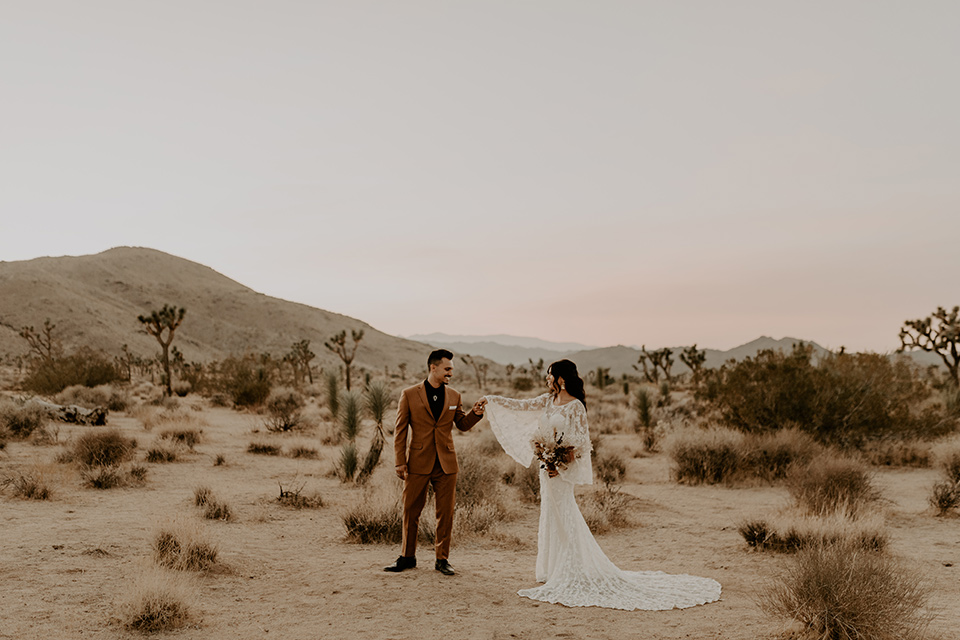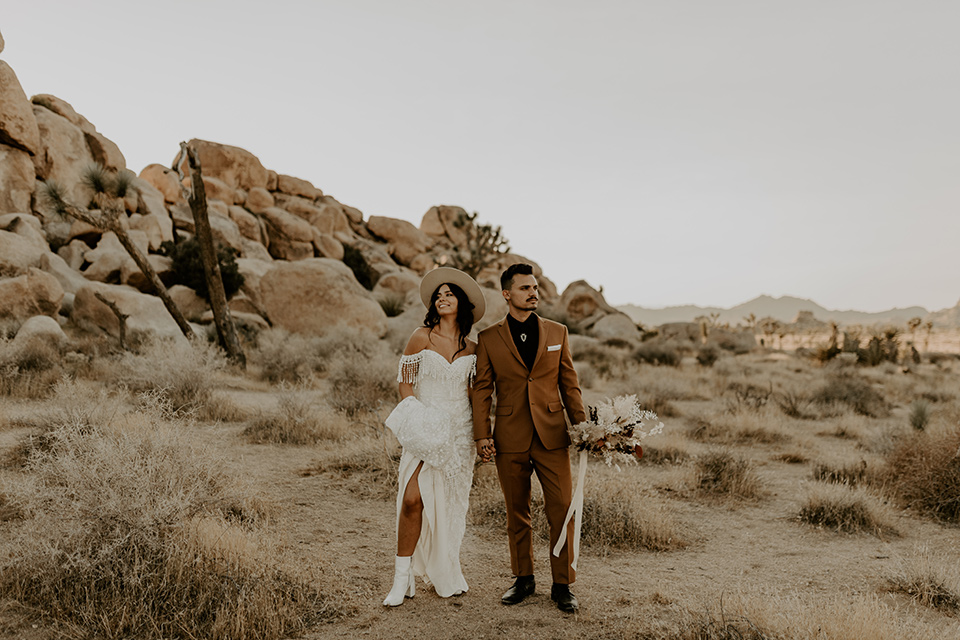 Florals: Blooms by Alli | Gown: Dreamers & Lovers Wedding Dresses | Earrings: Of Willow and Light | Hair: Elyssa hall