Venue: Aldea Weddings In the Woods
Photography + Videography: Lumière Photography
Menswear Style: Dark Blue Notch Lapel Suit with a black shirt and black floral long tie
With 2020 coming to a close, we wanted to end this year's blog season with a wedding that simply took our breath away. When we saw Eric and Jacklyn's wedding in Flagstaff, Arizona it is safe to say our mouths dropped. From the magical setting of the ceremony in the woods, with the different color rugs overlapping down the aisle and pampas grass décor it was pure perfection. (And anyone who reads this blog knows just how obsessed with pampas grass we are!) Then to see the reception space with the long tables with organic flowing linens and tall candles down the center to create a romantic yet cozy moment for the guests…we couldn't stop gushing over all of it!
Now, biasedly of course, our favorite part of this wedding was the style of the bridal party. This couple hit all the right trends in the right ways. The bride wore a bohemian goddess-chic gown with flowing lace fabrics and an off the shoulder detail. She paired her look with soft waves and a green headpiece. Her bridesmaids wore all different gowns (which we are also obsessed with) in different fabrics, colors, patterns, and styles. This allows each woman to wear the gown that makes them look and feel their best, as well creates great dynamic for your overall bridal party look. The groomsmen complimented the bridesmaids' gowns by wearing simple and classic dark blue suits. This particular suit has a soft texture on it that is perfect for a woodland wedding like this. The groom wore the same suit as his groomsmen, but took it up a notch by pairing it with a black shirt and black floral long tie. It allows him to stand out as the main event, but in a subtle chic way. And we are living for it!
To say we love Eric and Jacklyn's wedding would be the understatement of 2020! And we wish them endless happiness and love now and forever. Thank you for letting us be apart of your big day.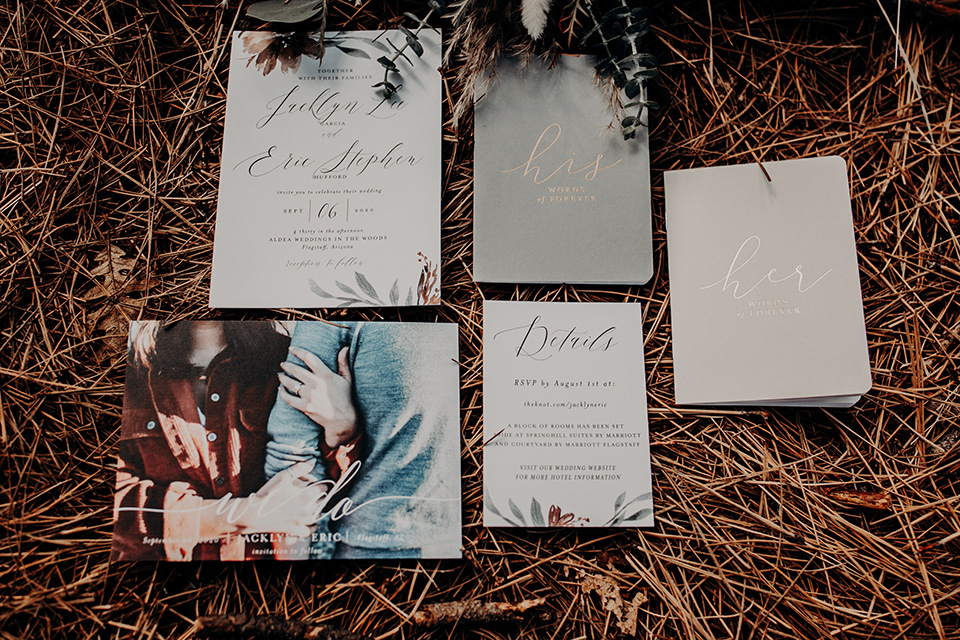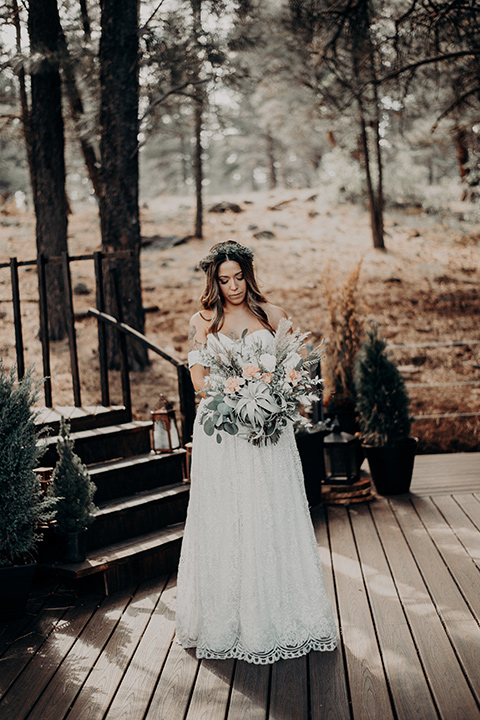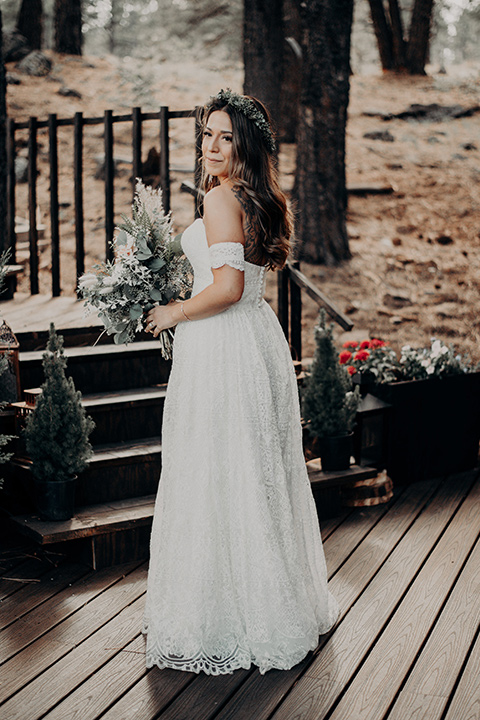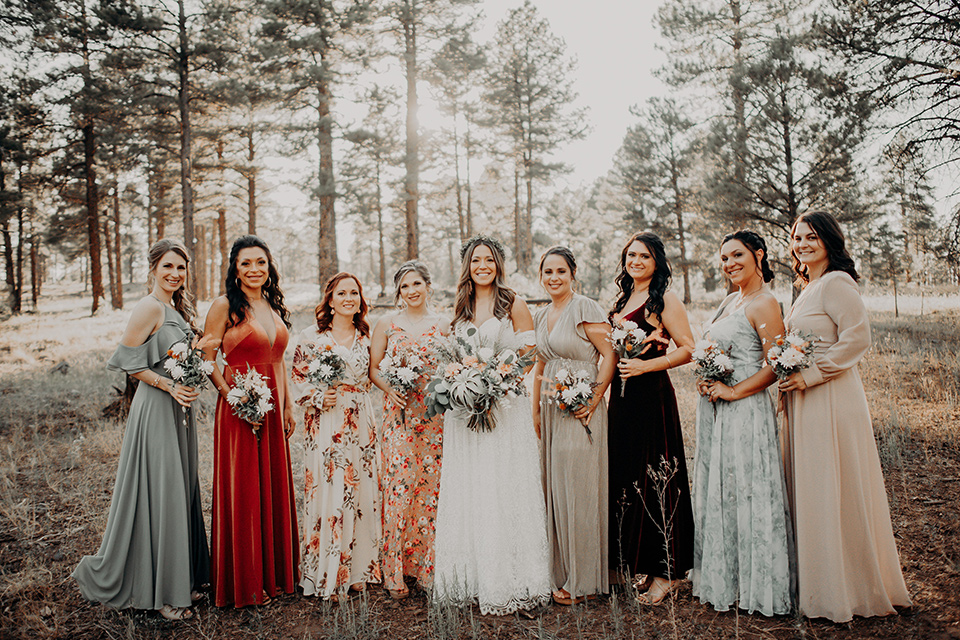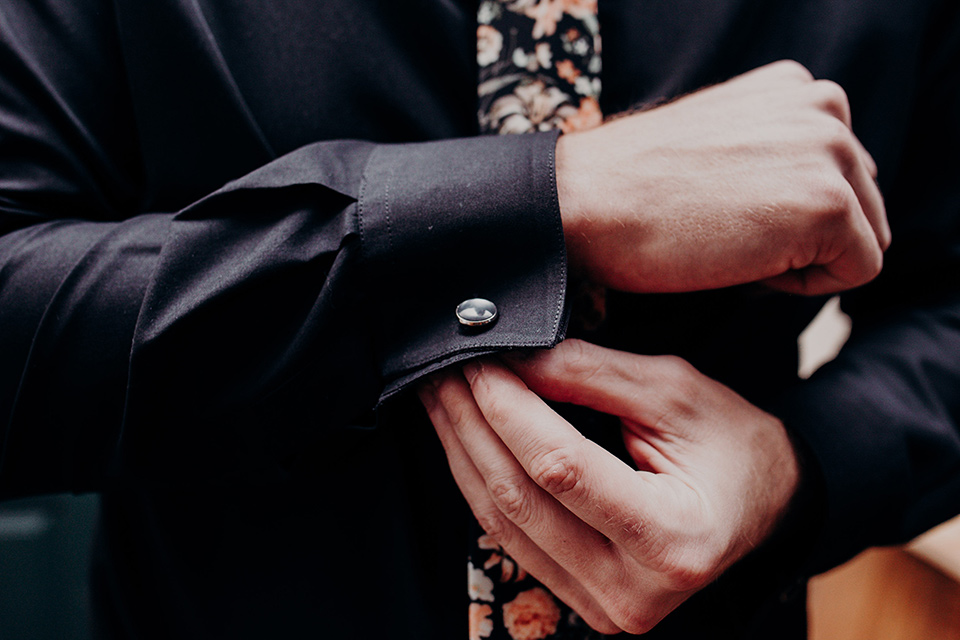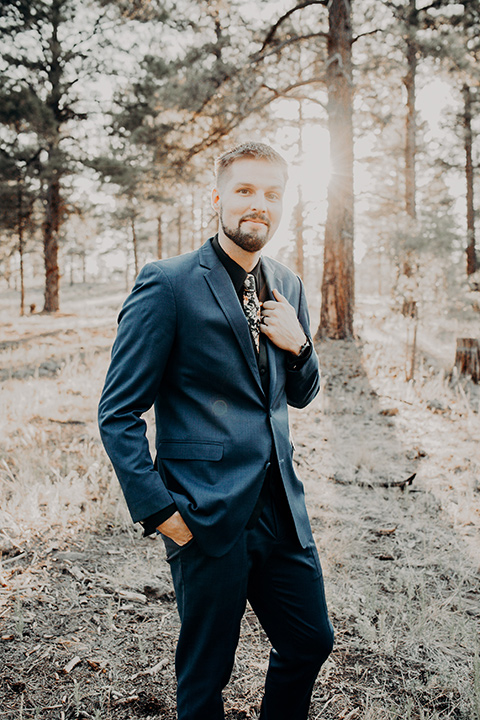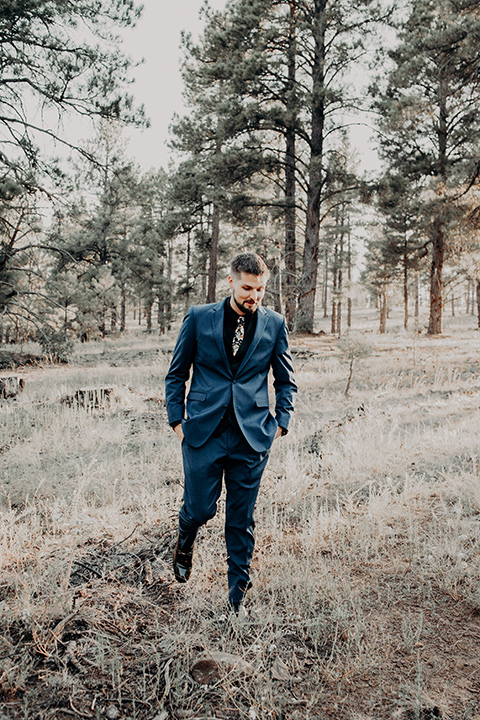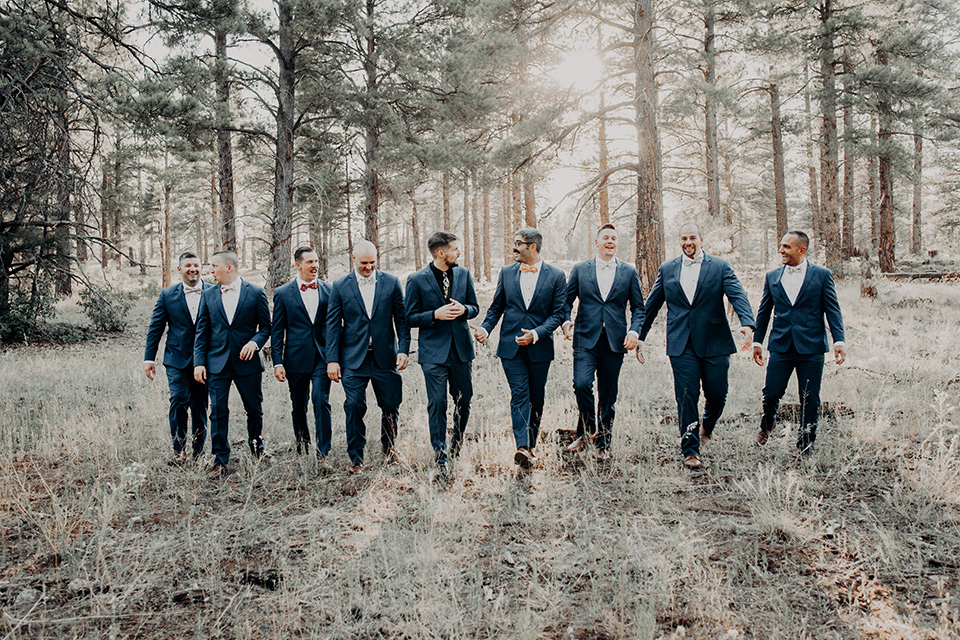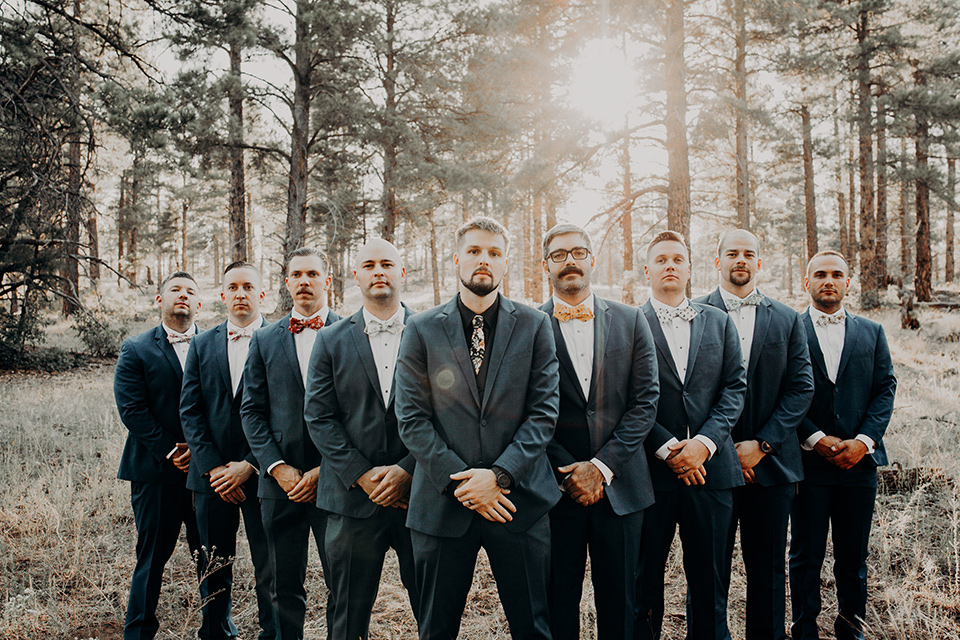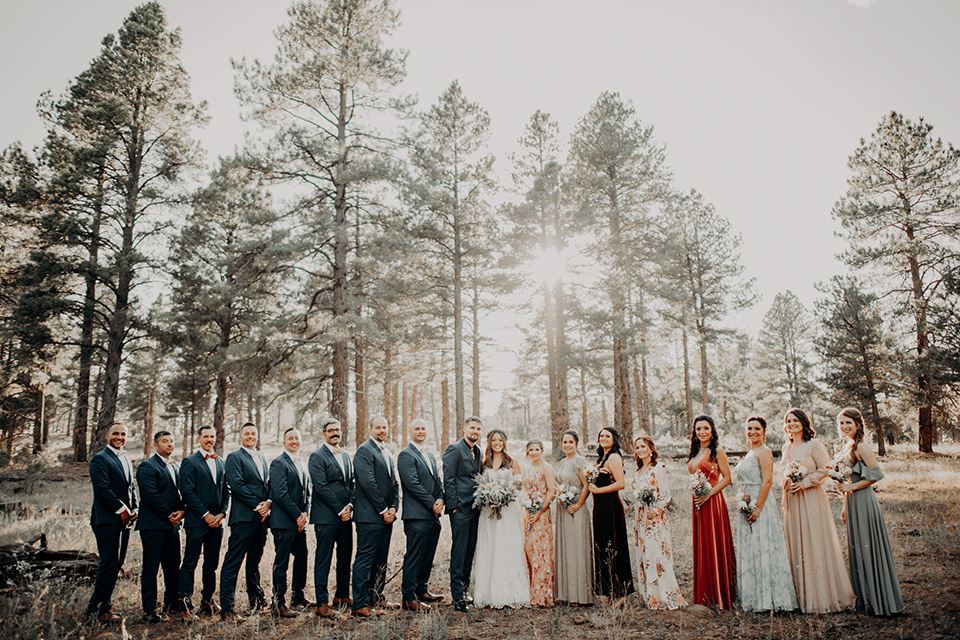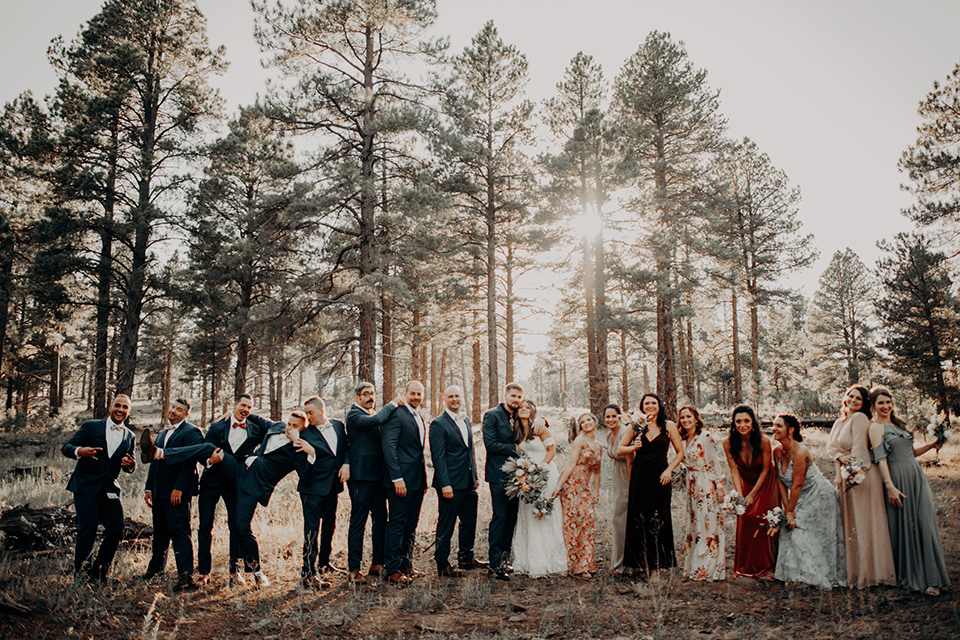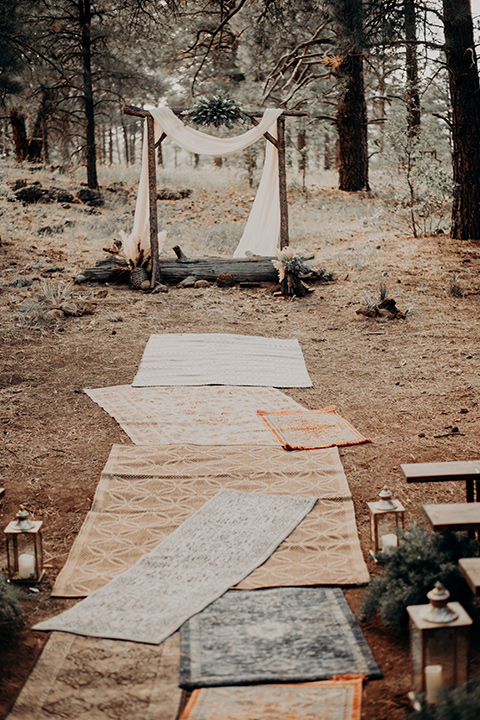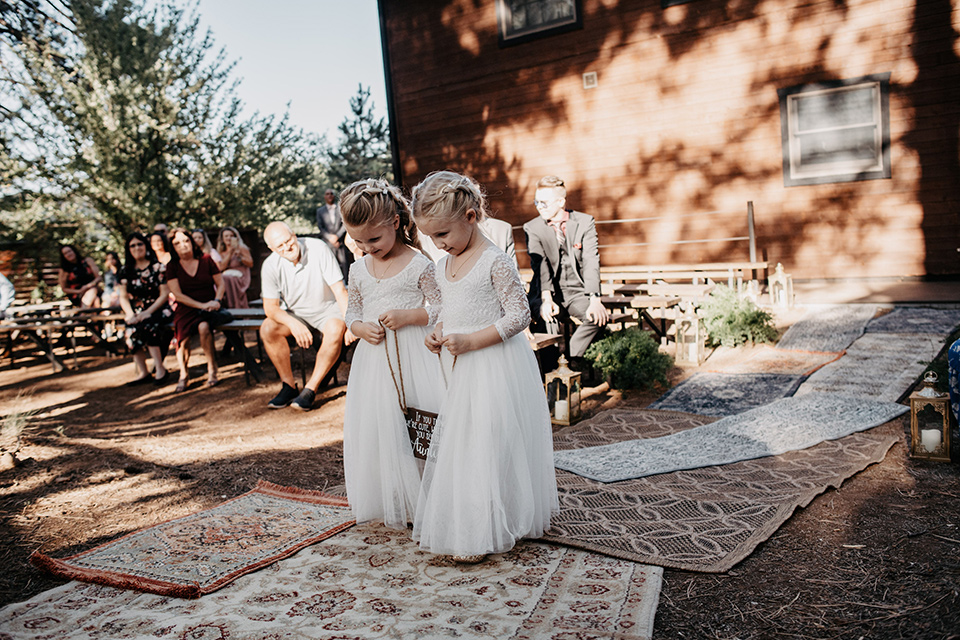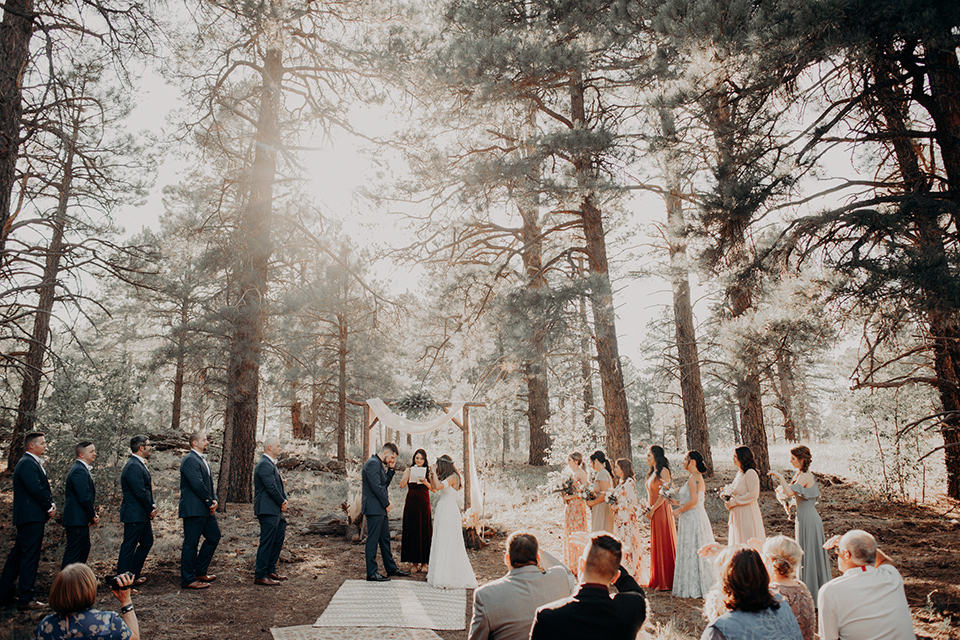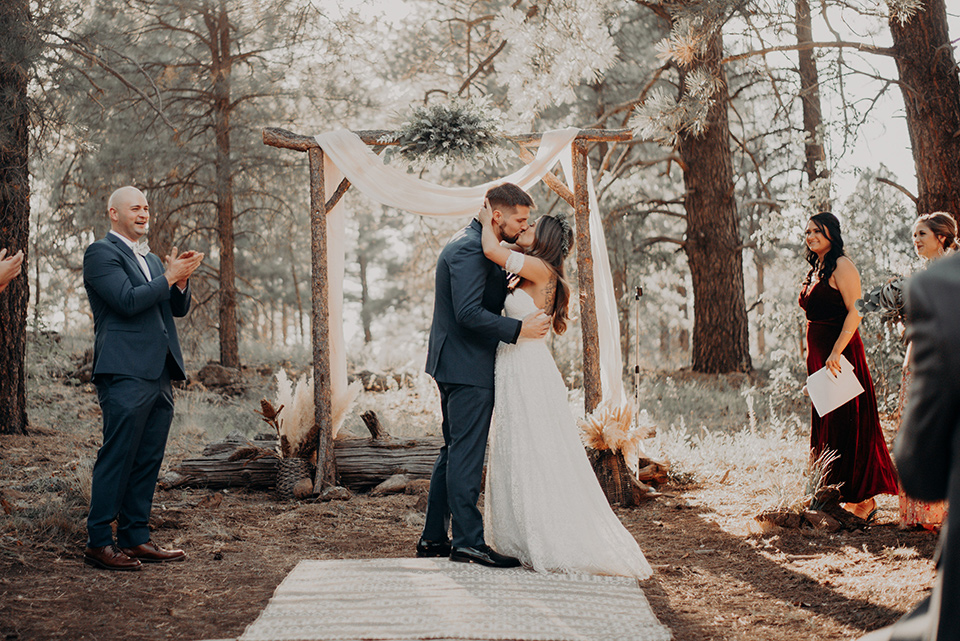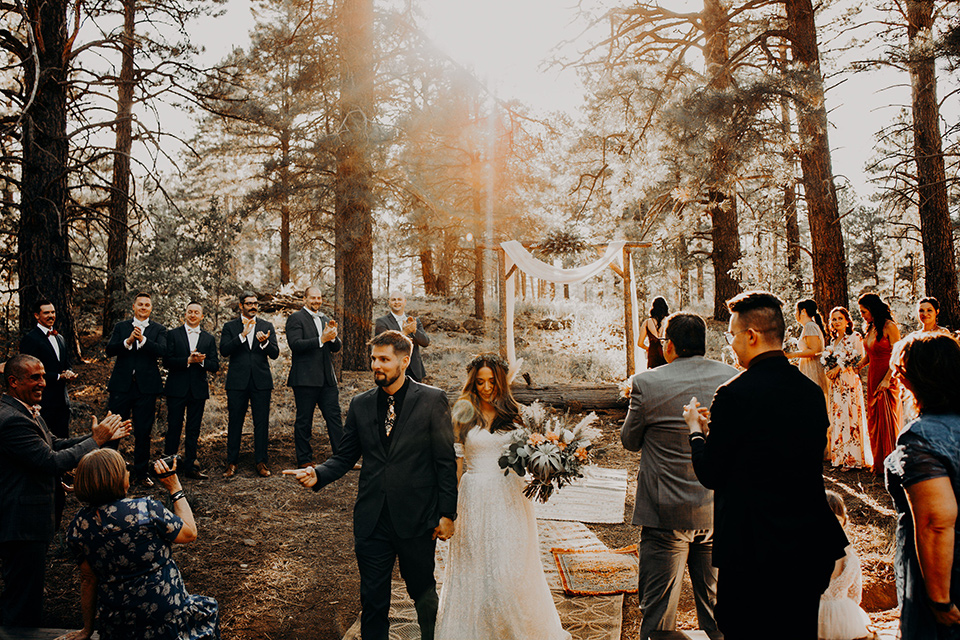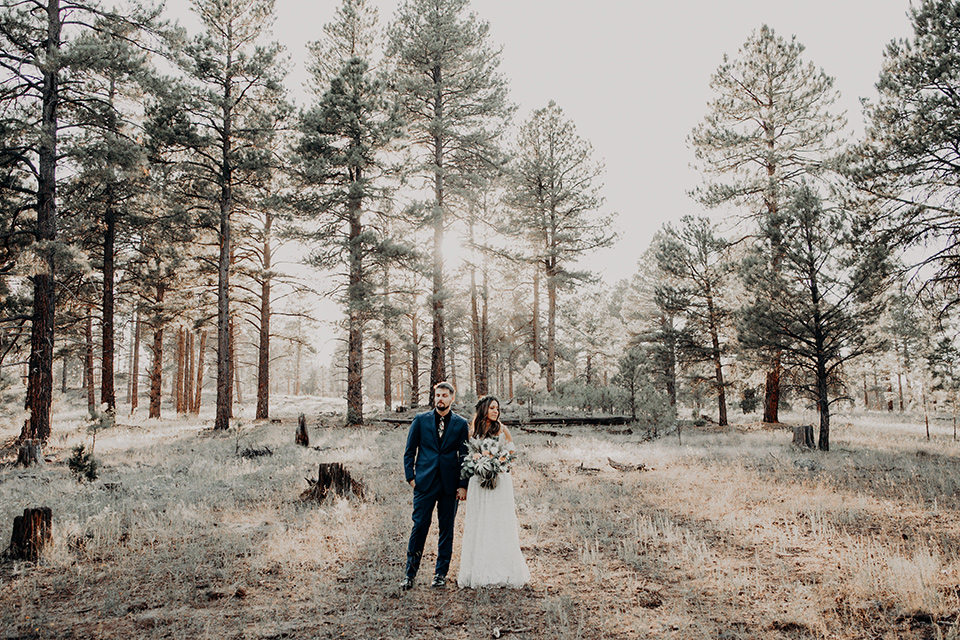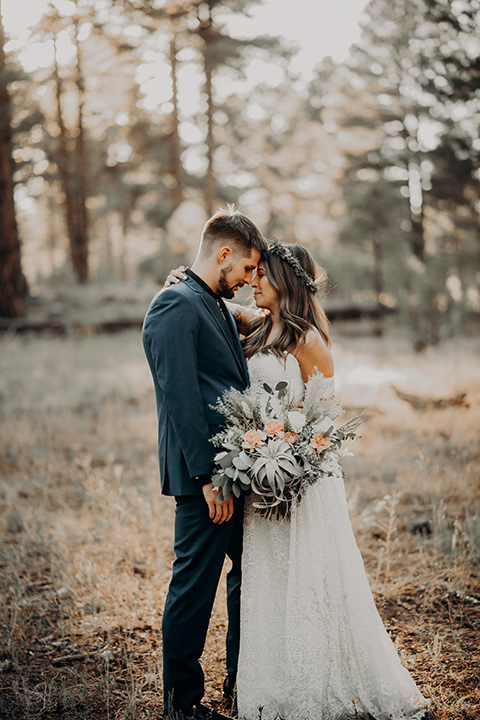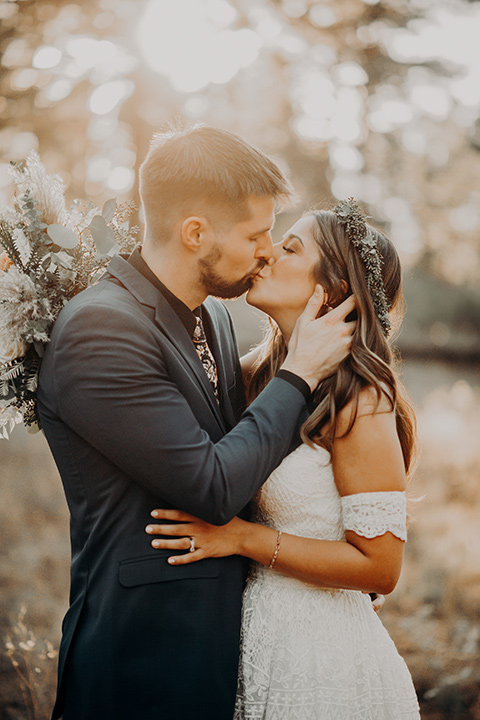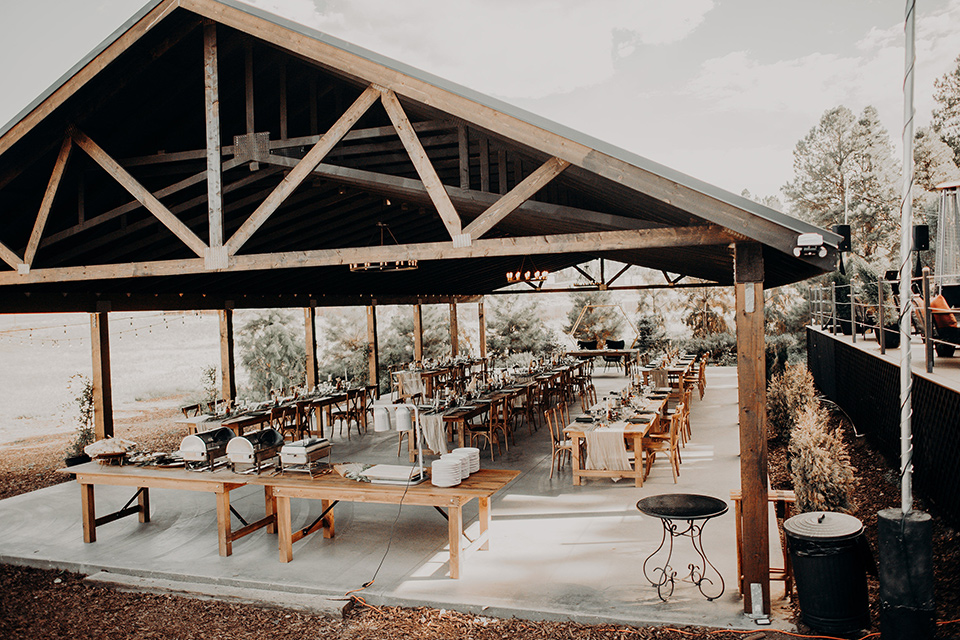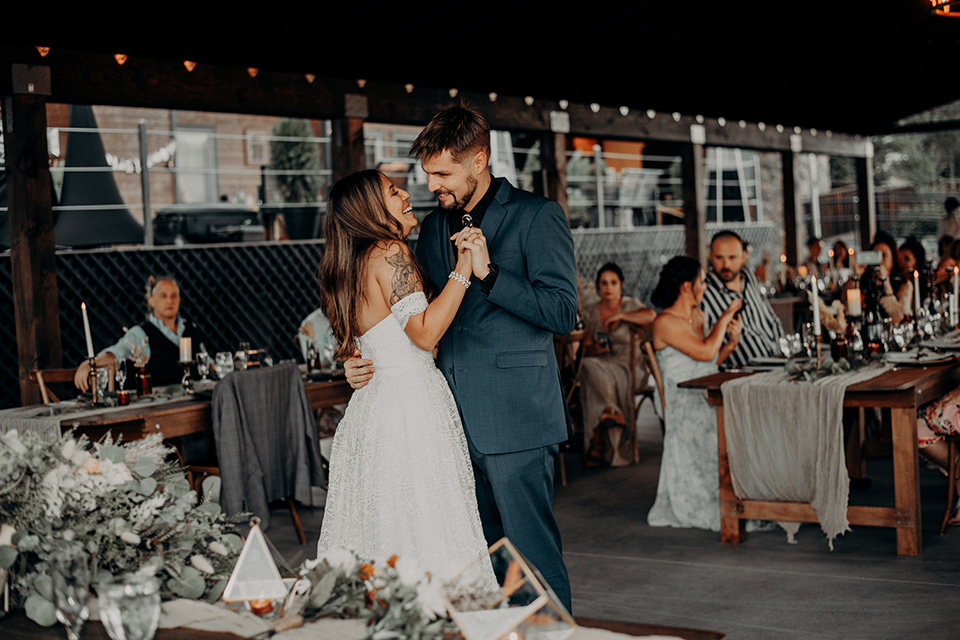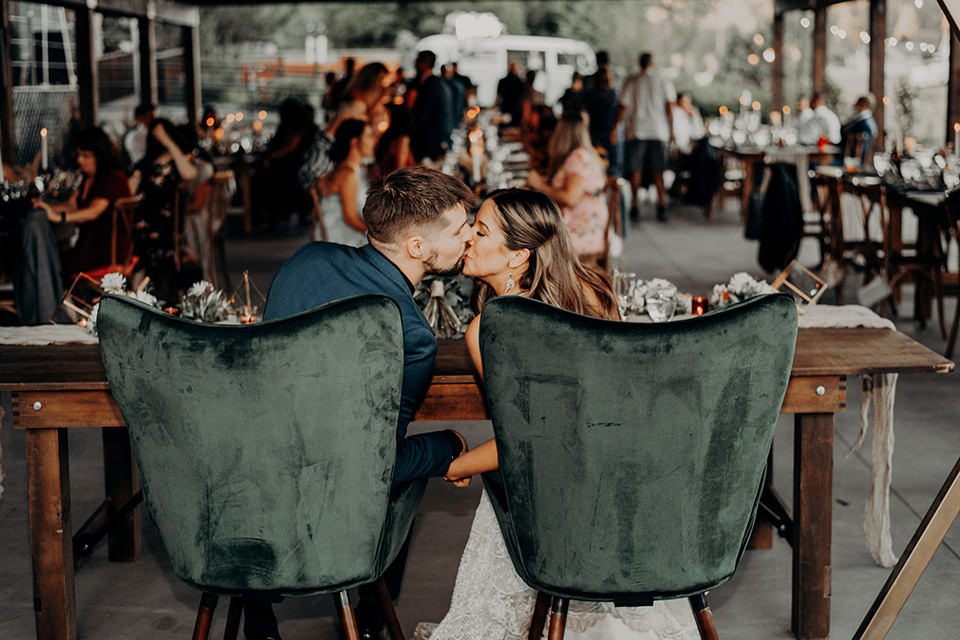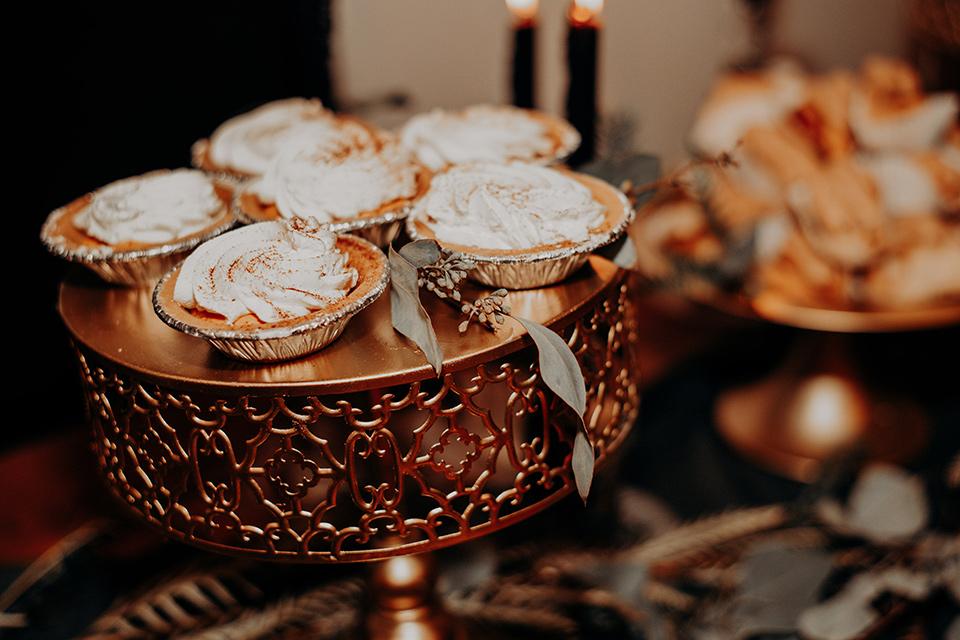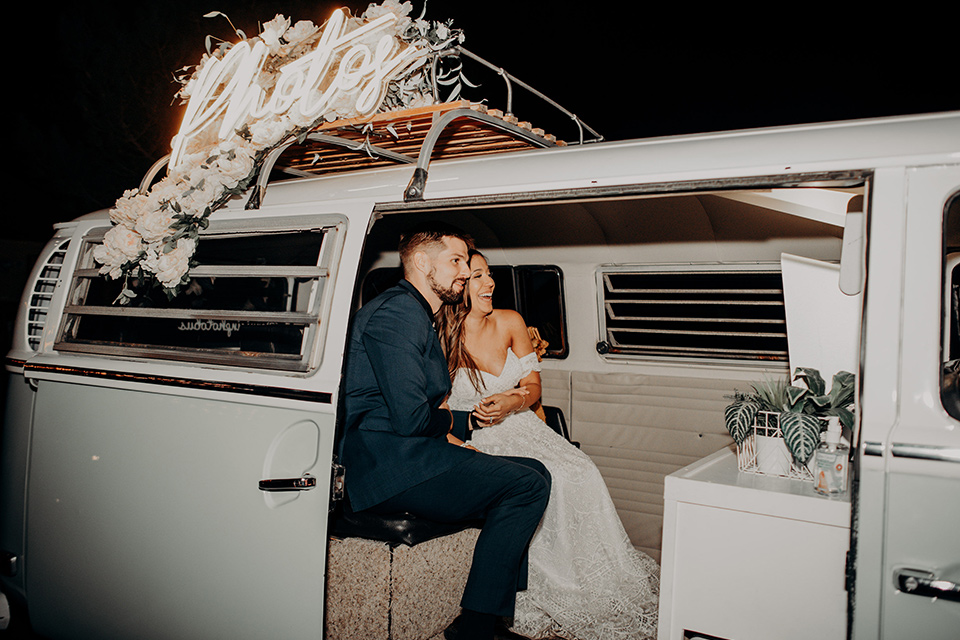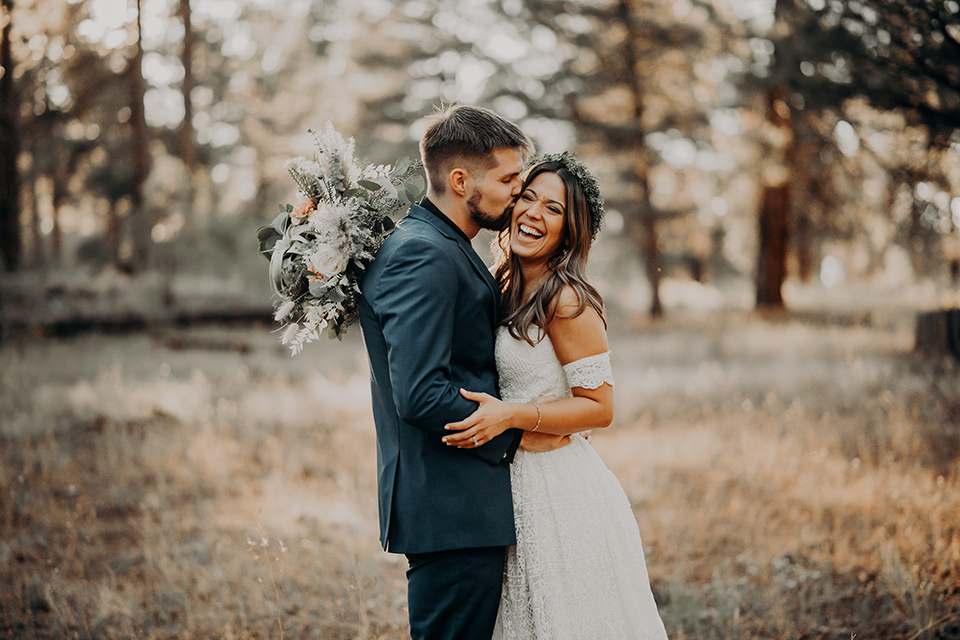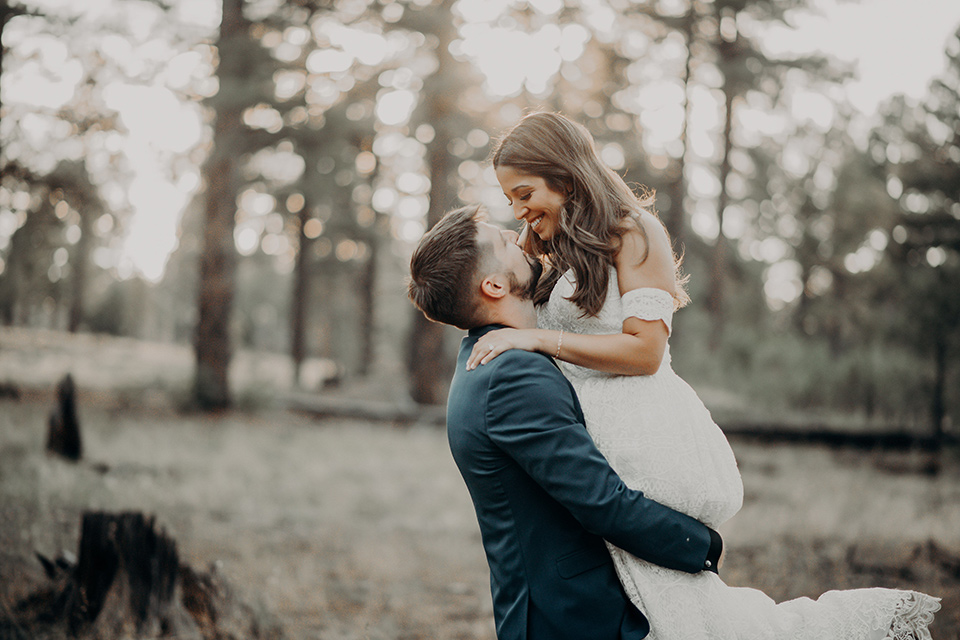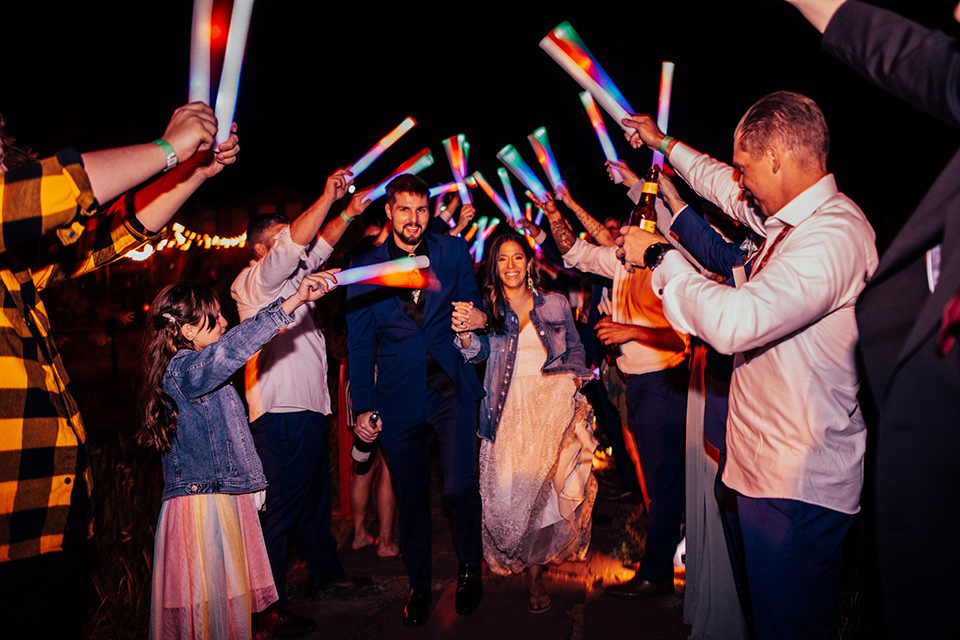 Florist: Sutcliffe Floral | Bridal Hair: Dani Gonzalez Hair | Makeup: Ellen Navarro Makeup | Bridal Gown: Brilliant Bridal | Gorgeous Couple: @itsmrsjack