Venue: Joshua Tree
Photography: Brogen Jessup
Event Planning: Francine Ribeau Events + Lavish Weddings
Menswear Style: Burgundy Shawl Lapel Tuxedo with a black long tie
Whether you are considering Joshua Tree for engagement photos or your entire wedding, this photo shoot is going to give you lots of ideas of how to get some unique shots and create an ethereal boho space! One of the main ways to create a boho wedding scene is by layering lots of rugs, pillows, blankets and ottomans in the space where you will take your photos. Add in a mix of flowers in your color scheme and some wicker lanterns and you really have a stunning backdrop. To add to the drama of the shoot, the bride wore two different gowns, first a sweetheart neckline, mermaid shaped lace gown and later a more glamorous satin gown with thin straps. To match the bride's elegance and the warm tones of the desert, the groom wore a burgundy tuxedo with a long black tie, he looked modern but also fit the boho vibe.
Lastly, if you want to really get the eclectic style in the mix, you have to choose a location with unusual desert wreckage like the old boat they took photos on top of and inside of, talk about one of a kind shots! But we weren't at the shoot and can't give you the map to this location, if you want the details, you're going to have to talk to the pros that put this shoot together: Brogen Jessup, Francine Ribeau Events, and Lavish Weddings!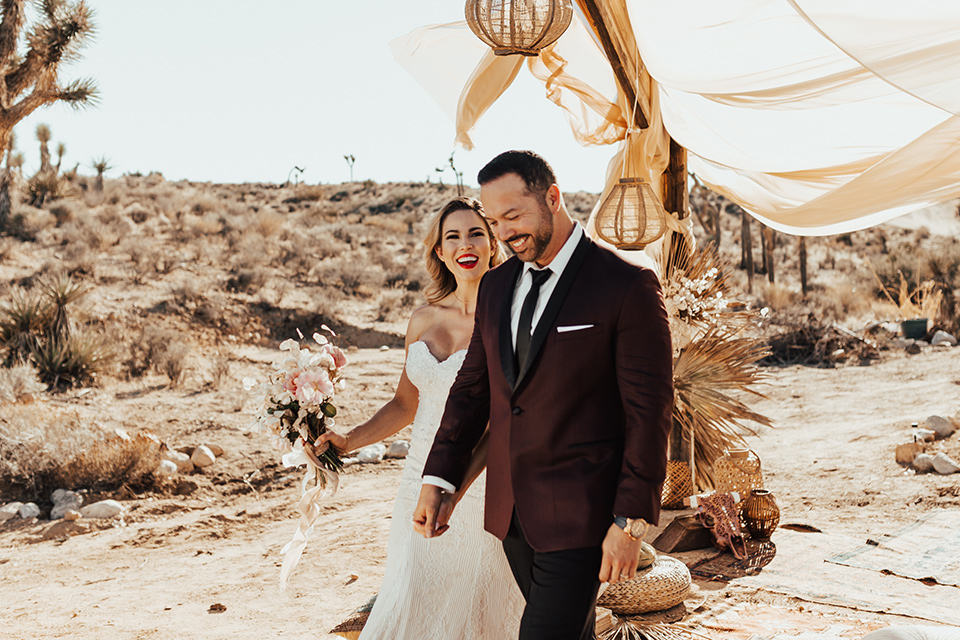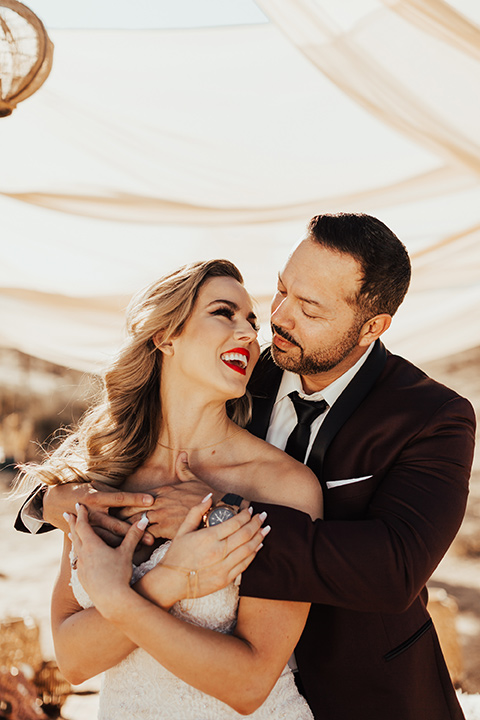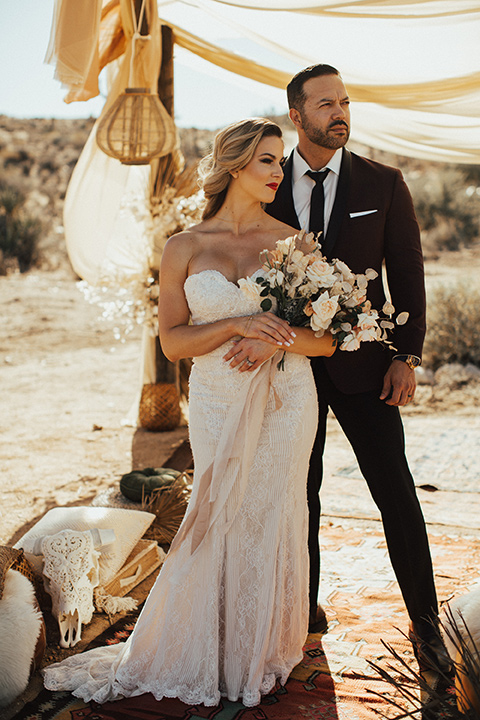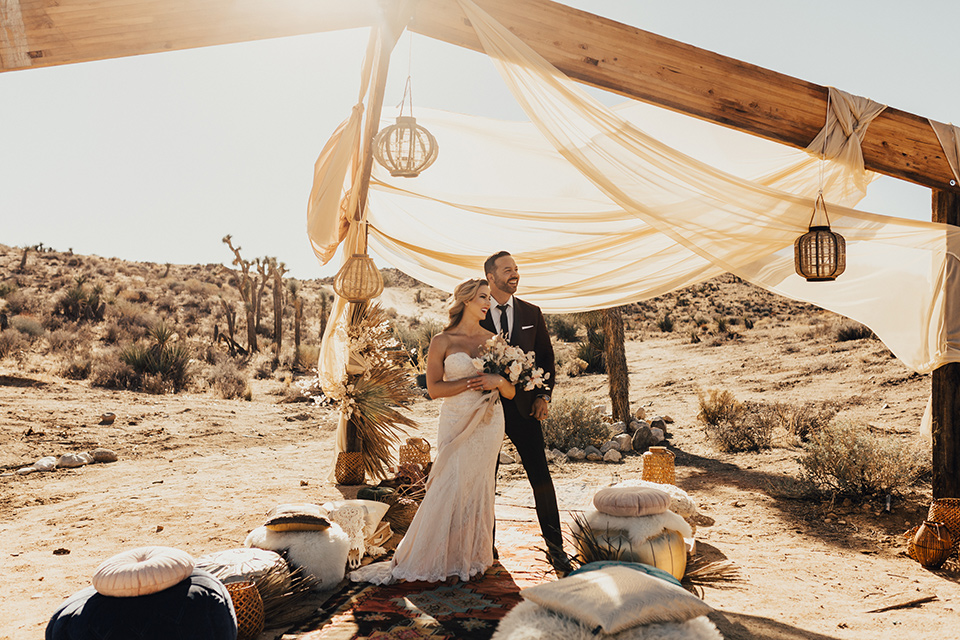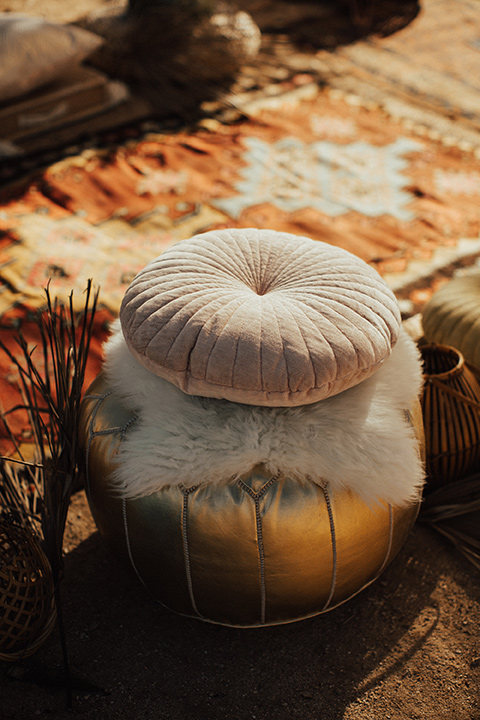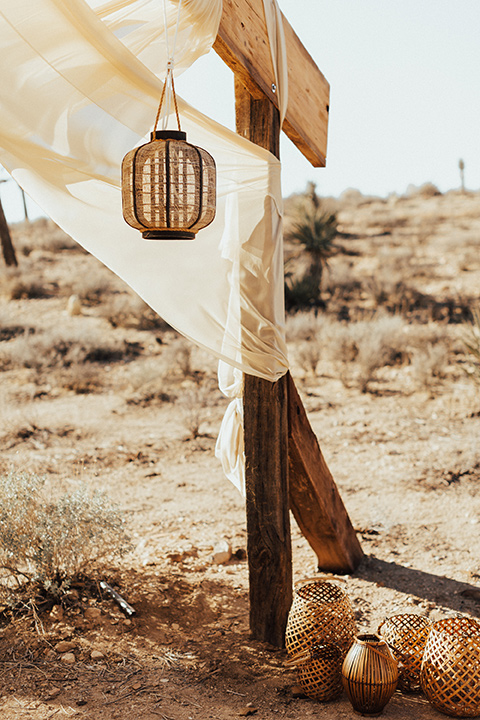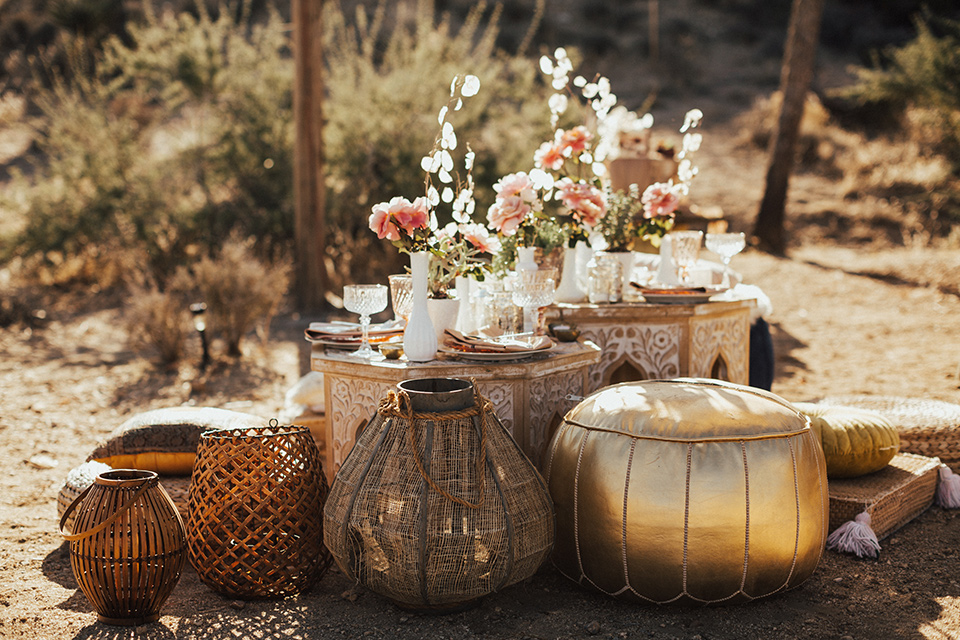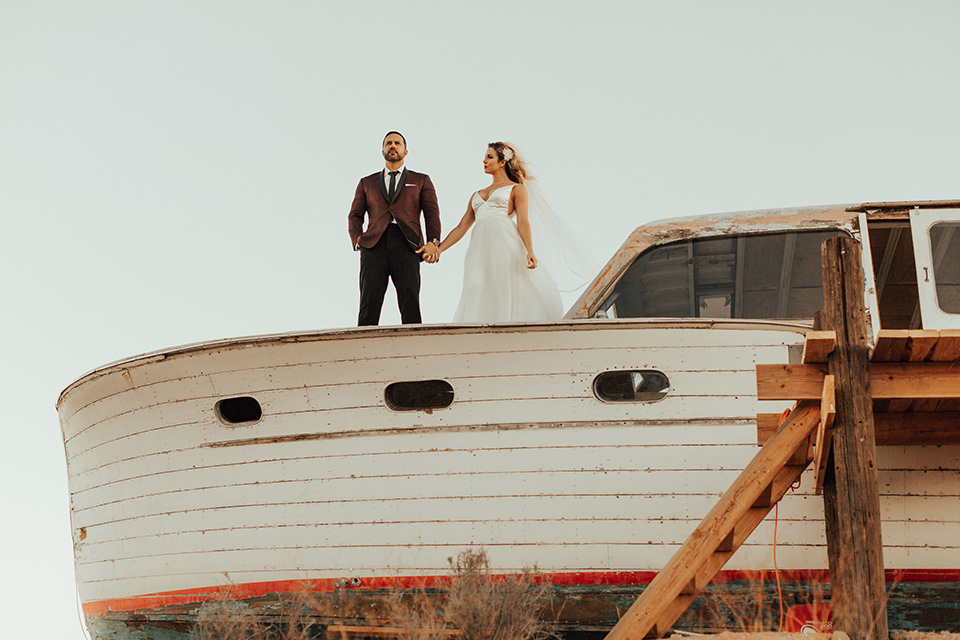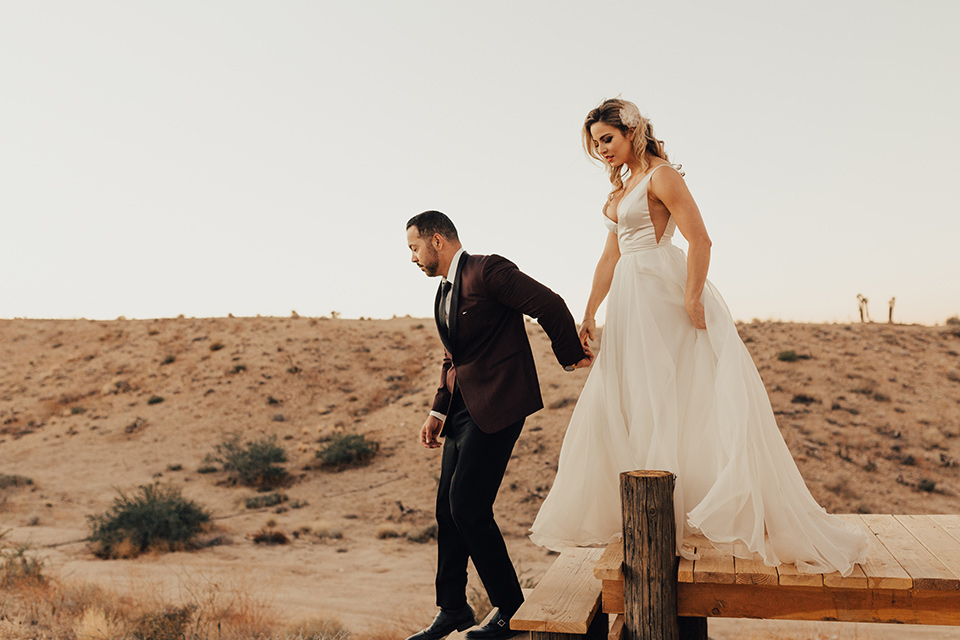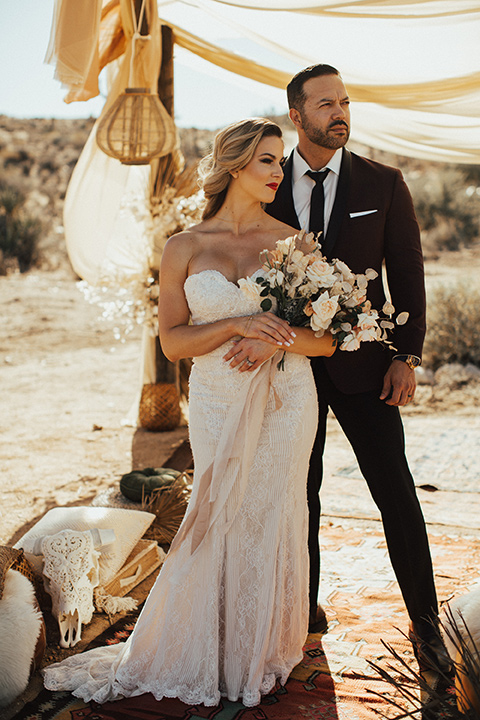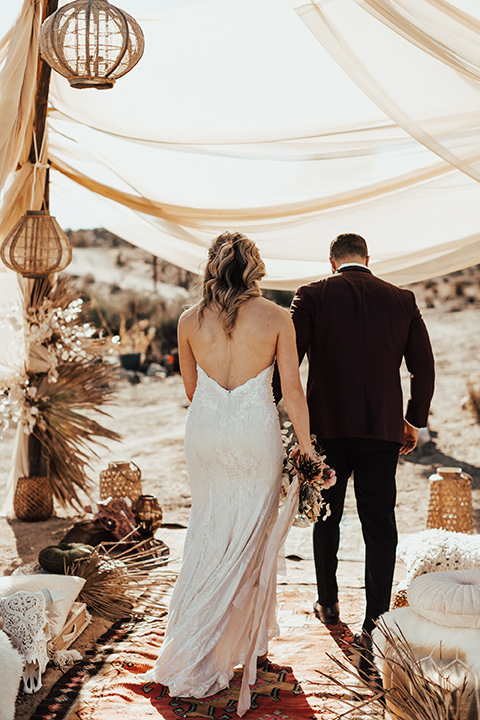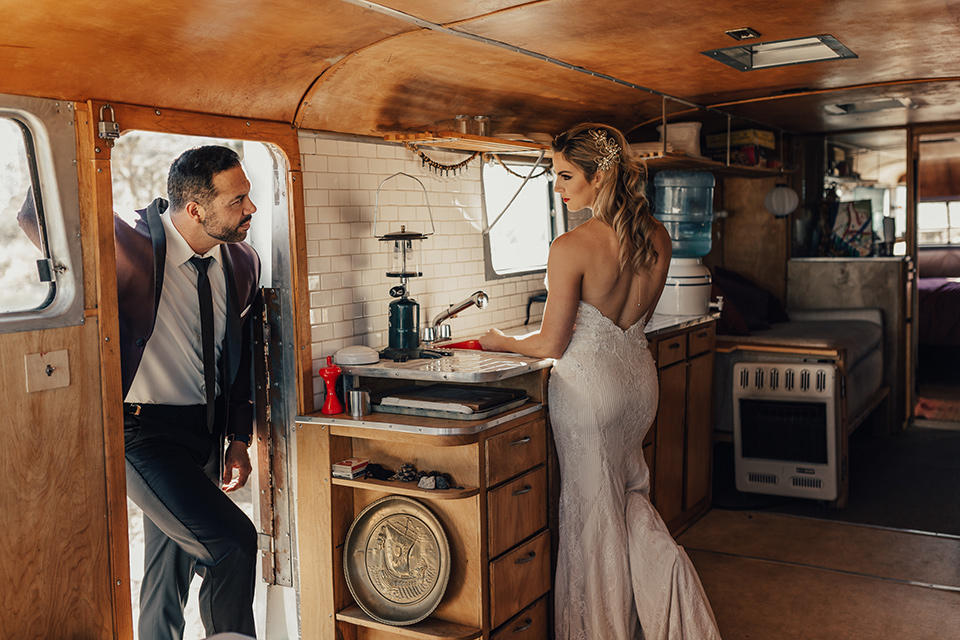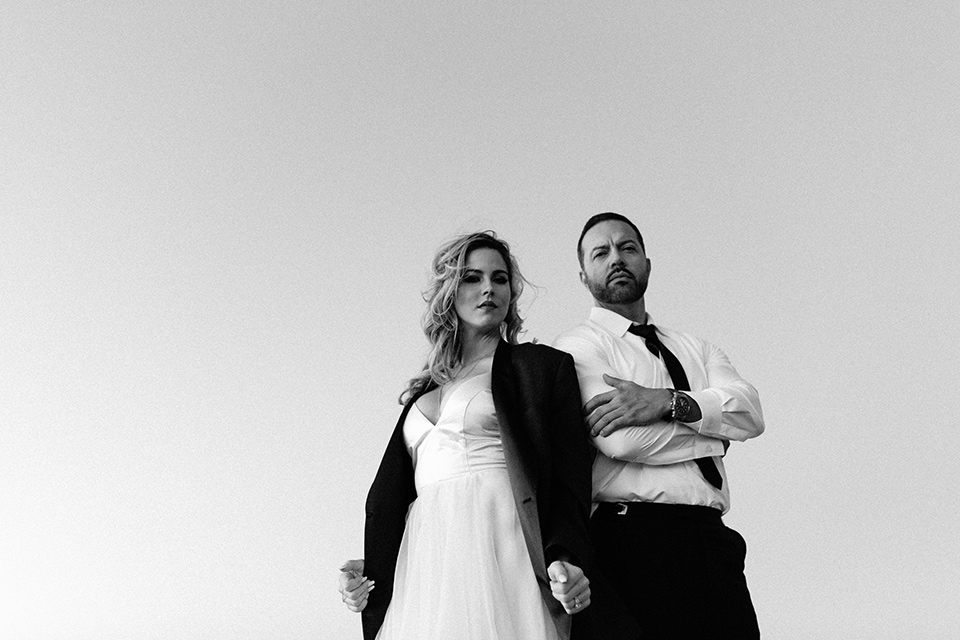 Beauty: Love P Beauty | Gown: D'Angelo Couture Bridal | Rentals: Pow Wow Design Studio | Table Decor: Mint Studio | Cake: Flour and Freckles | Florals: Bloom Babes | Jewelry: Dalaunay Jewelry