Photography: Janita Mestre Creative
Picking a Wedding Date
Popular Months to be Aware Of:
October – this is the busiest and most popular wedding month nationwide.  So be aware when planning your October wedding, check with your venue and photographer to make sure they are available.
December – this was once the month where more engagements happened, than weddings but this month is quickly becoming a very popular for couples tying the knot.  Due in part of holiday themed weddings becoming a bigger trend, and the season lends to some epic photography.
Holidays to Celebrate On
Not only will your guests never forget your anniversary date, holidays are fun because they lend themselves to magical themes and décor!
1/1/2022 – New Year's Day
2/14/2022 – Valentine's Day
12/31/2022 – New Year's Eve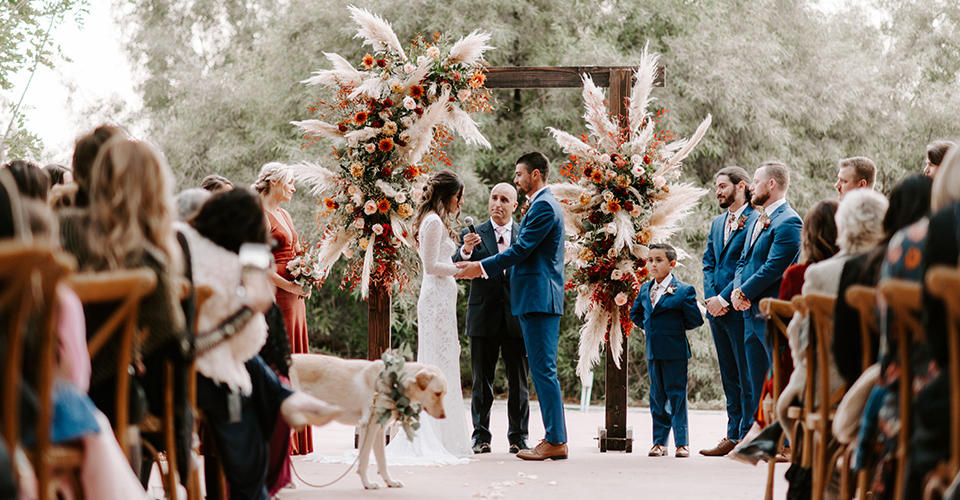 Photography: Britney Moore Photography
Long Weekends to Celebrate On
Long weekend holidays are great for those who may be traveling far for your wedding.  As well, it is great for your bridal party to have an extra day of rest before they have to go back to reality.  They did just party their faces off dancing at your wedding…
5/28/2022 – Memorial Day Weekend
9/3/2022 – Labor Day Weekend
10/29/22 – Halloween Weekend
Palindrome Dates
Palindrome Days happen when the day's date can be read the same way backward and forward.  The excitement of getting married on a Palindrome Day has been increasing rapidly, and we are all about it!
2/2/22    |    2/20/22    |    2/21/22    |     2/22/22    |    2/23/22
2/24/22  |    2/25/22    |    2/26/22    |     2/27/22    |    2/28/22
How to Pick a Date:
Shop around dates that are meaningful/symbolic for you as a couple.
Is it the day of your first date?  On the date you got engaged?  Or it could be a date that represents something special in your heritage/culture.
Pick a season that works for where you live/are celebrating.
Doing an August wedding in the desert may be a bit hot.  But these issues could be accommodated with the venue/décor but just keep the season in mind.
Keep your budget in mind.
Some months are cheaper to get married than others, so ask the venues you love if they have different price points in different months.
Talk it out with your close friends and family.
Yes, it is your special day.  But you can certainly take your closest friends and family's schedules into account.  This could help make sure the ones you truly cannot do the day without will be available. 
Picking a Venue
There are many factors that go into picking a wedding venue, here are just a few to get you started on finding that perfect I-do place: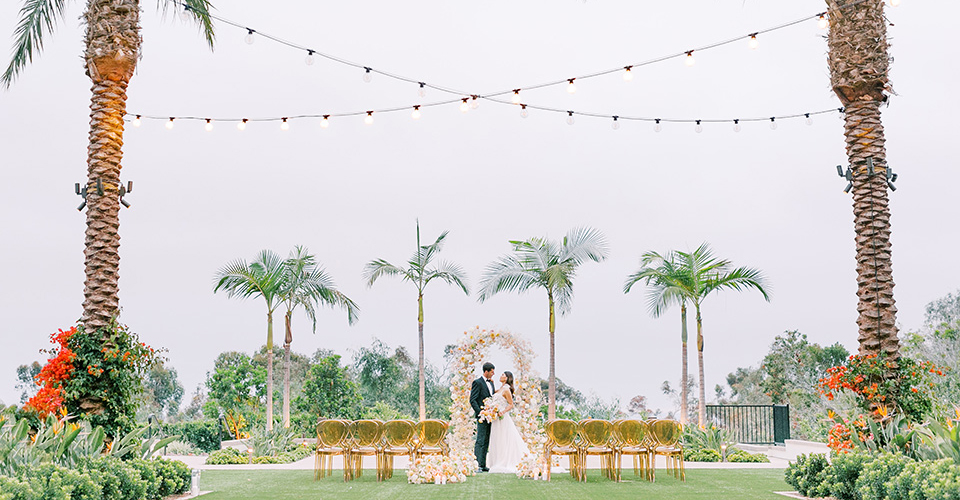 Photography: Mandy Ford Photography
Decide if you want one nearby or destination.
Decide on a budget you want to keep your venue with in.
Come up with an estimated guest count.
Head to Pinterest to get some ceremony and reception inspo – and narrow down the type of venue you would want.
 Coastal, modern industrial, garden, etc.
Start researching online using their websites and social media.
Many venues have a wedding brochure that breaks down pricing, vendors used, and more. 
Narrow down your top venues and schedule a walk through.
There is no better way to know if the venue works for your vision, than going there yourself.
Popular Wedding Styles & Themes
Some wedding styles and themes come and go, others are timeless. Here are just a few of the biggest trends we are seeing coming into the 2022 wedding season:
Classic Black & White Style
Classic black & white weddings will NEVER go out of style, but we are living for the fresh revival of them!  This style will always be #1 in our book.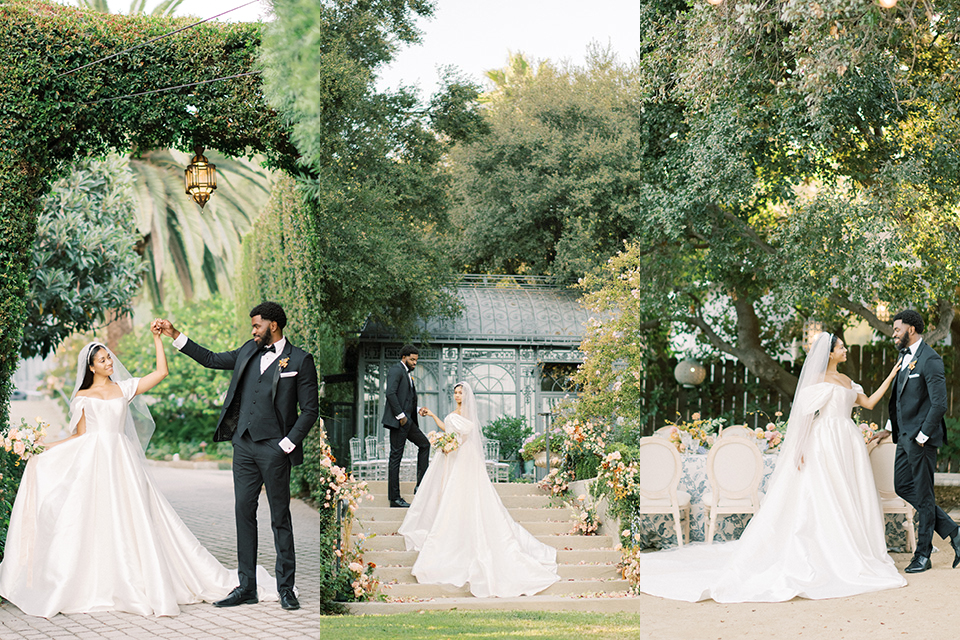 Photography: Ether & Smith Photography
Neutral-Toned Romance
Neutral-toned weddings are sweeping the wedding scene right now, and we are on board.  The mixtures of beige, tan, cream, brown, caramel with different textures of dried flowers, pampas grass, macramé, and more create such a unique wedding.  While still remaining classic and timeless. 
Photography: Alexandria Michelle Photography
Festival Fun/Coachella Chic
Now, this wedding theme is a bit newer, but we are excited to see more of them!  These funky, fun, colorful weddings are all about the pizazz and celebration.  From rock n' roll styles, disco, and Coachella themes these weddings are for the couple who is ready to bring in their marriage in style.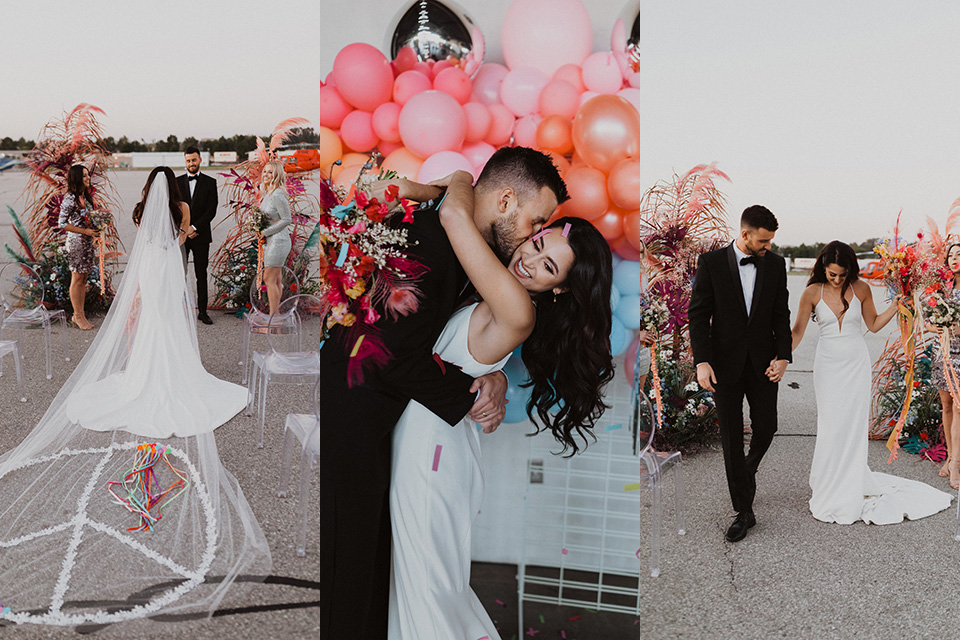 Photography: Ariele Chapman Photography
Ways to Incorporate the Pantone Colors of the Year
We are always on pins and needles waiting for the Pantone Colors of the Year to come out, and this year there is an abundance of fun colors you can easily incorporate into your wedding.  The ones we focused on here are the top colors we think are fun to use from your engagement photos, wedding décor, day-of style, and more.
*Note the official Pantone Color of the Year comes out in early December.
Pantone colors in order: PANTONE 18-1019 Coca Mocha | PANTONE 13-1513 Gossamer Pink | PANTONE 14-0850 Daffodil | PANTONE 16-4118 Glacier Lake | PANTONE 18-3324 Dahlia | PANTONE 19-4151 Skydiver


Photography: Vee Taylor Photography | Mandy Ford Photography | Melissa Fe Chapman Photography | Danielle Bacon Photography | True Photography | Allie Lindsey Photography
Our Favorite Wedding Décor Trends
We are so excited to share with you some of our favorite trends happening in his upcoming wedding season! 
Modern Floral Arches
Modern floral arches are such a vibe right now!  Say goodbye to simple boring flowers and say hello to bold exciting florals.  These stunning works of art are a fun way to incorporate your wedding colors and/or play up the season your wedding is in.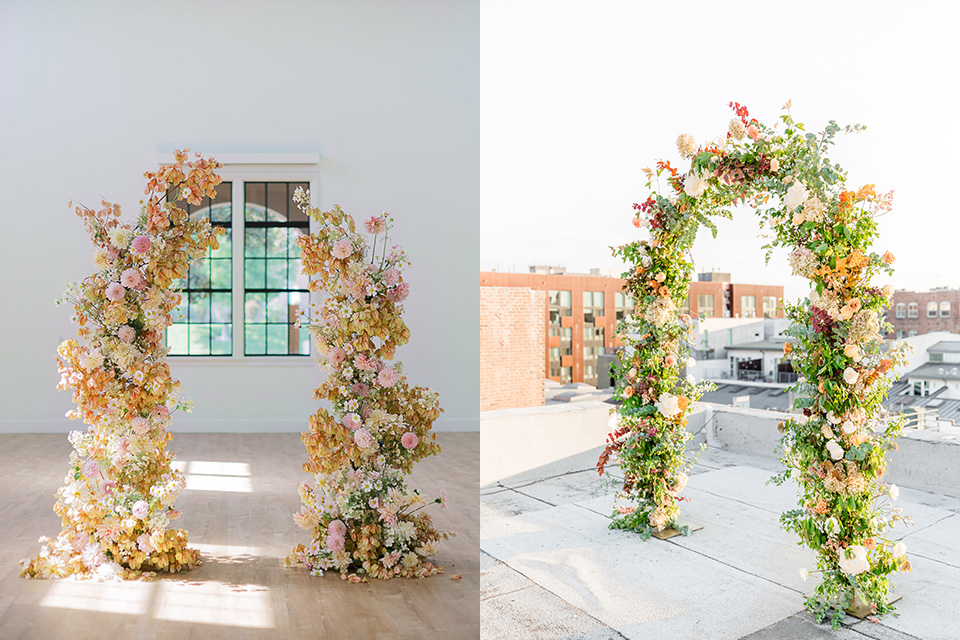 Photography: Lucy Munoz Photography | Lorin Kelly Photography 
Charcuterie 

Boards & Boxes

Who doesn't love a charcuterie board?  We certainly do!  More people are ditching a traditional cocktail hour or dessert table for a more savory meat and cheese moment.  You can do this as a whole table, making it a centerpiece of the cocktail hour or reception.  Or create individual charcuterie boxes for each guest to enjoy at their table.
Photography: Ali Beck Photography | Lorin Kelly Photography        
Draped Lighting
Okay, we are living for these romantic moments!  The draped lighting sensation is everything we could ever dream of and more.  Just look at how intimate and stunning it looks.  Whether you have an intimate wedding of one or two tables, or a big group they will all love eating under the stars and twinkle lights on your special day.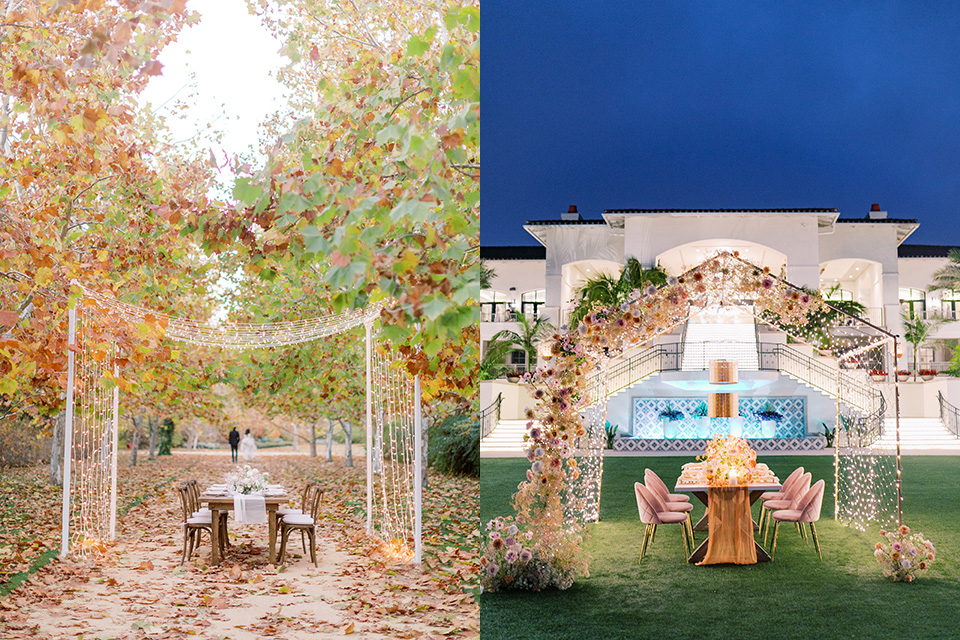 Photography: Danielle Bacon Photography | Mandy Ford Photography
Our Top Style Trends 
Now you know we could not go through a wedding 2022 blog and not talk about suits and tuxedos.  Here are just a small taste of the overarching wedding styles we are seeing from our brides and grooms.
Modern Neutrals
Tans, creams, caramels, and brows are the biggest things we are being asked for this season.  From lighter to darker tones these suits are classic and will look great in photos forever.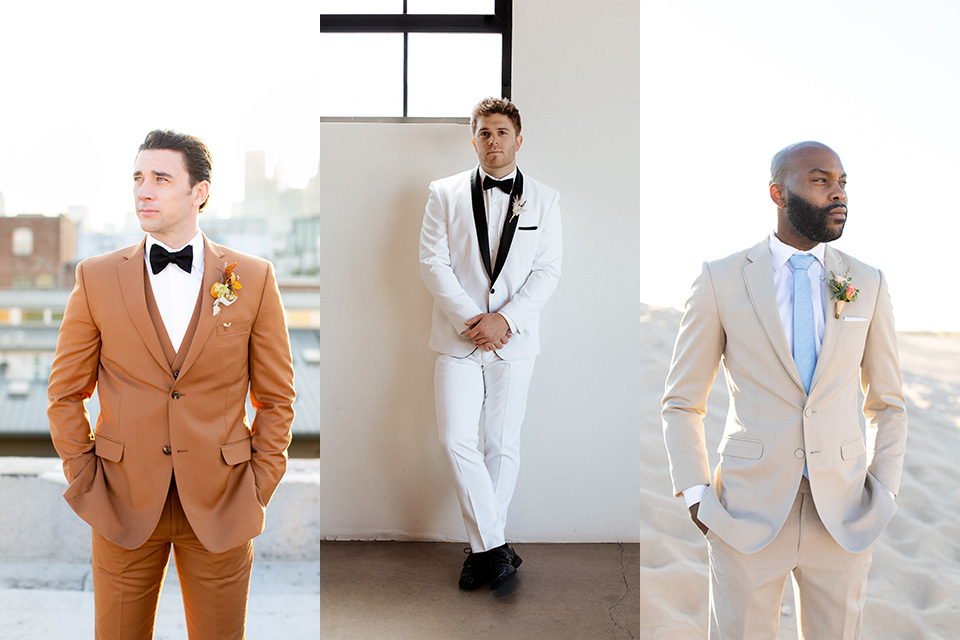 Photography: Lorin Kelly Photography | Darian Shantay Photography | Kayla Bowen Photography
Bright & Bold
Colorful styles are always going to have a special place in our hearts.  From bold tuxedos to pastel suits, these colors are for the bridal party who is not afraid to strut in some fashion.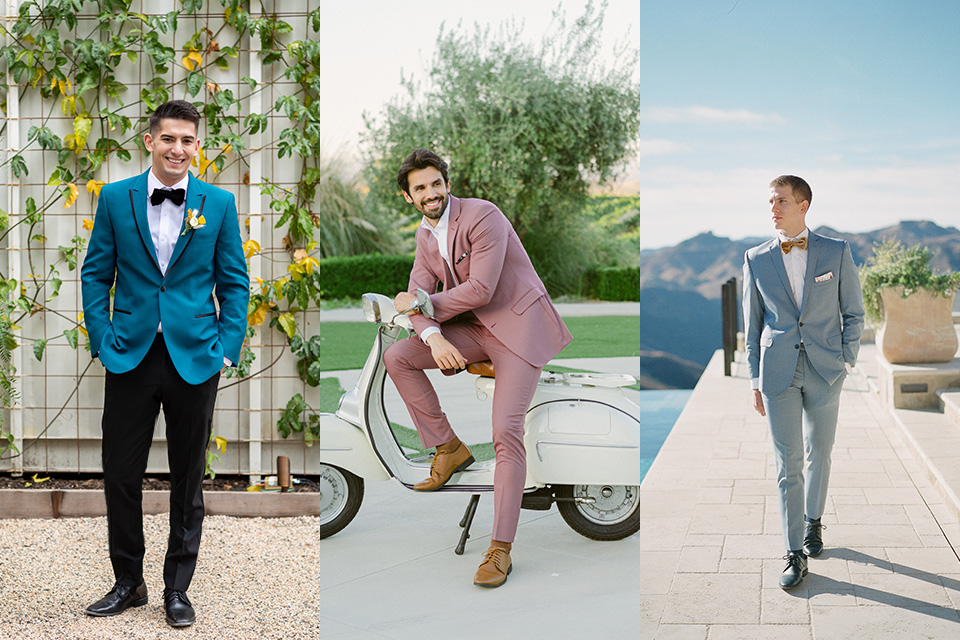 Photography: Jenna Rose Photography | Mariel Hannah Photography | Jeremy Chou Photography
Velvet Moments
Glamorous, luxury, fashion-forward…these are just a few adjectives that describe a velvet tuxedo.  We are obsessed with our velvet tuxedo line, and love how they can be styled for any theme. Bohemian, Glam, Black Tie, and more!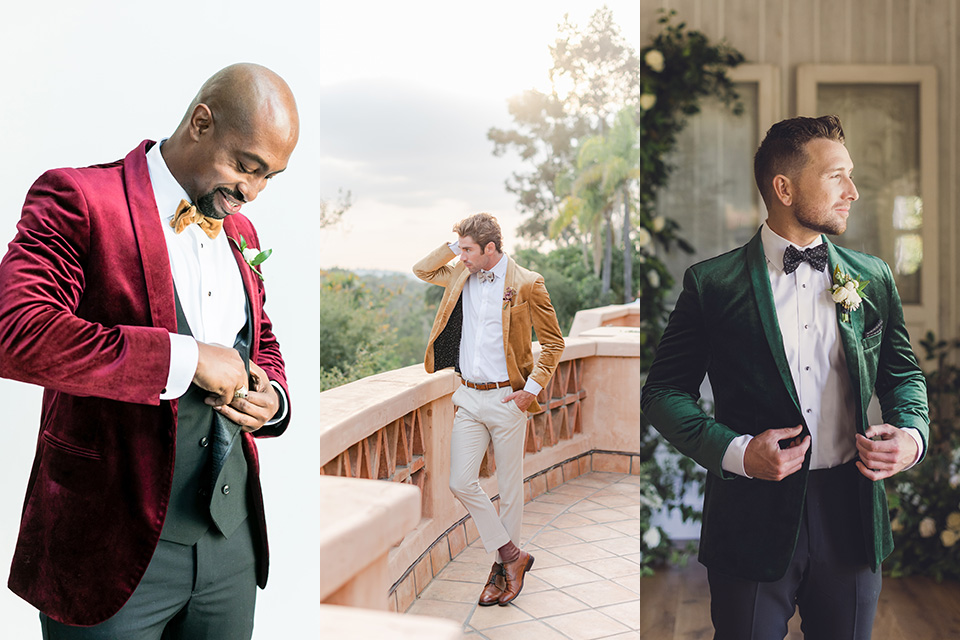 Photography: BYC Photography | Kendra Cates Photography | Sun & Sparrow Photography
Advice From Our Customers
When it comes to customers, we guarantee ours have been the coolest.  So, we reached out to them on social media and asked for some advice they would give couples for the big day.  Here are just a few kind and special words from one Friar Tux couple to another.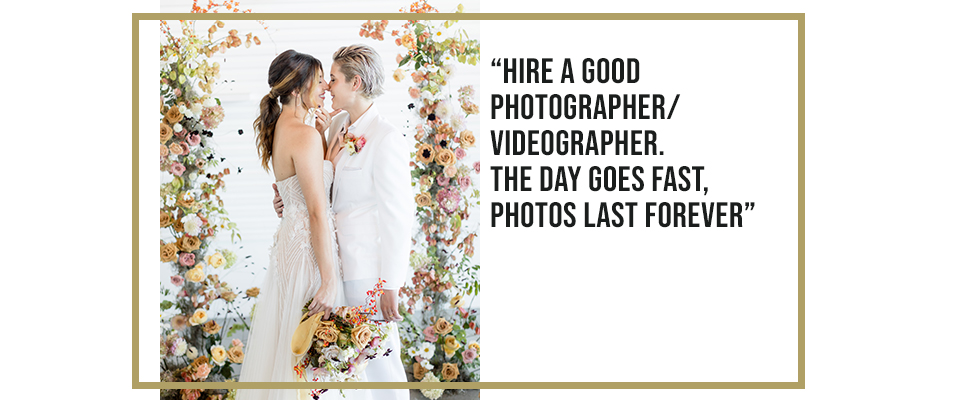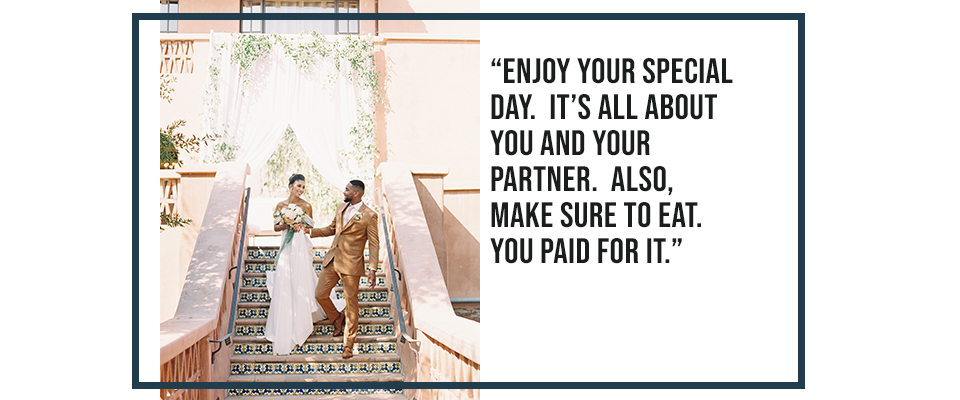 Photography: Loring Kelly Photography | Jeremy Chou Photography | Amy Golding Photography
We Are Here For You!
Remember we are here for you.  Not just with style, but in all things we are happy to help in any way we can.
Along with our amazing Preferred Vendors whom we work closely with, as well as our extensive knowledge in all things weddings we are here for you.
For more inspo for your 2022 wedding check out our Instagram, TikTok, and Pinterest and get your planning on!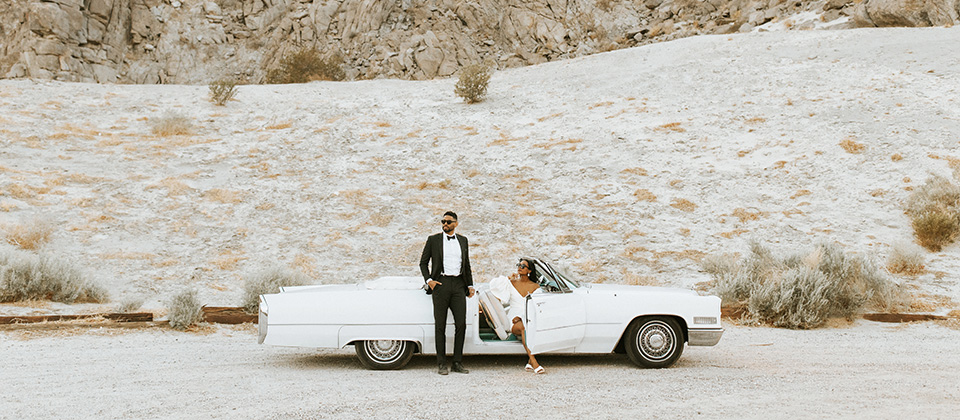 Photography: Kai Villanueva Photography