Styling for Life's Most Important Moments...It's Kinda Our Thing
We've been there for life's most important moments, and we are ready to be there again! Whatever that might look like this year.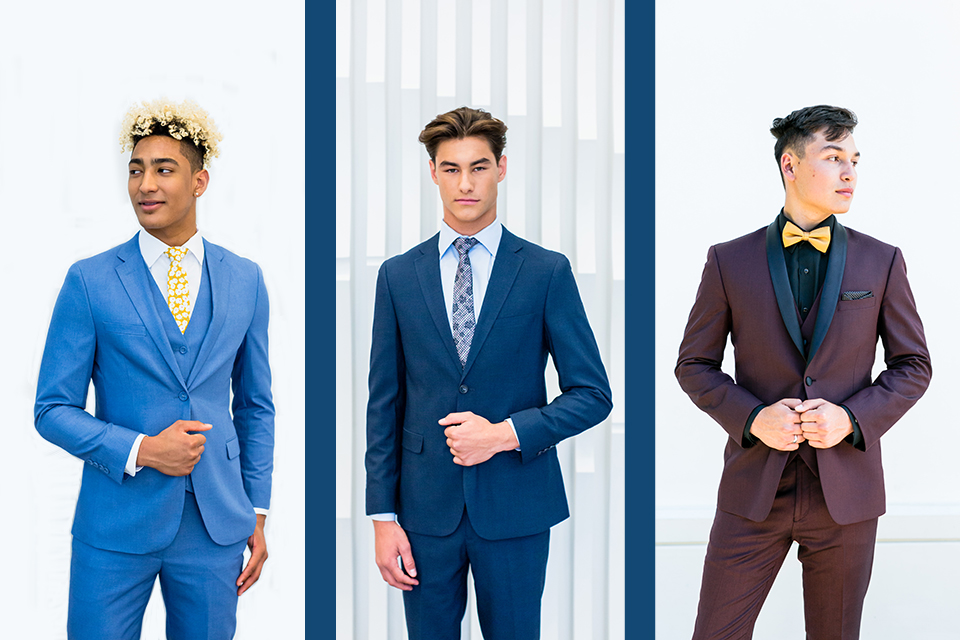 It's time to celebrate it all!
Graduations + Promotions: college, high school, middle school
End-of-year banquets 
Proms and dances 
To Rent or To Buy?
We love our suits and tuxedos both for rental and purchase.  It really just depends on what you need.  Not sure you will wear it again?  Then rental is the way to go! Consider a fun Rose-Pink Suit or a Gold Velvet Tuxedo to rock the night away. 
Want to get more out of your look?  Buy a classic Cobalt Blue Suit or Black Suit and wear it to all of this year's events.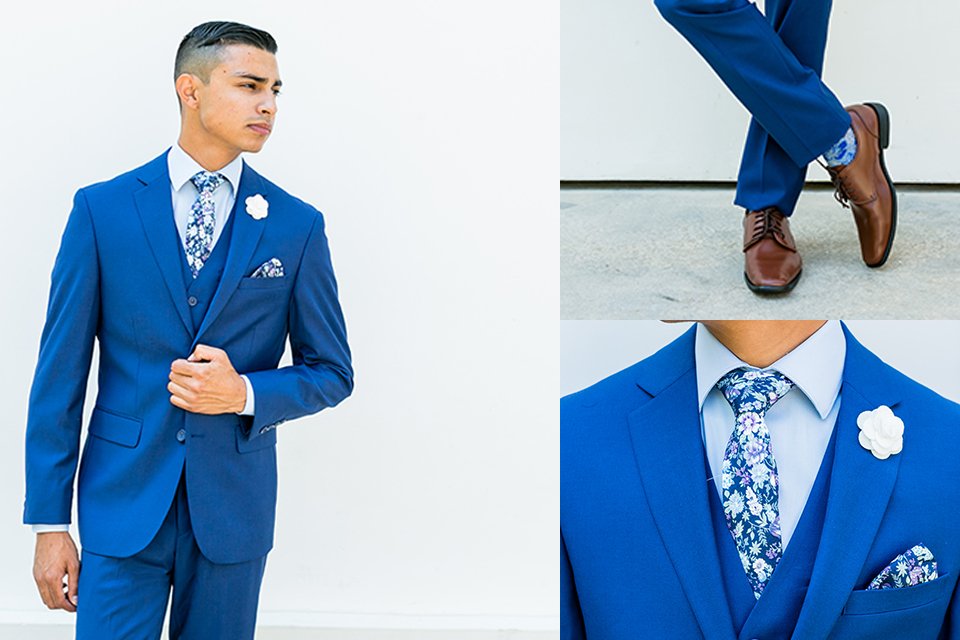 Will You Go To Prom With Us?
We know, proms will look different for many schools this year.  Styling safely is our number one priority!  From suits and tuxedos, accessories, and more we have everything you need to create the perfect look.
Special Discounts Just for You
All students, school faculty, staff and coaches receive 25% off all rentals and purchases on suits, tuxedos and accessories with code FTCL21 through 6.30.21.*
This includes: suits, tuxedos, as well as any accessories you may need.
*Offer Terms & Conditions*
Use code FTCL21. Must present valid School ID. $10 garment handling fee applies to all rentals. Valid in stores only, not available online. Offer expires 6.30.21. In-stock merchandise only. Cannot be combined with any other offers.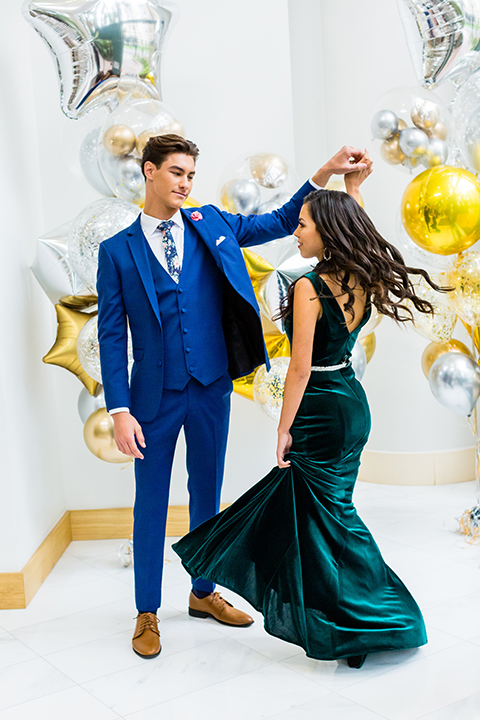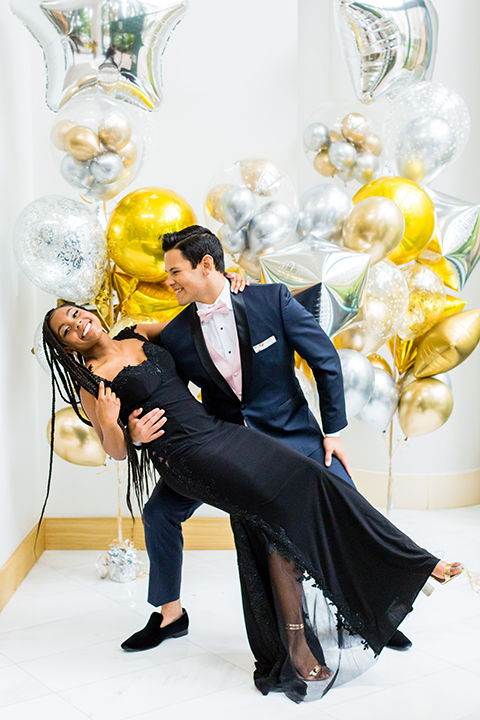 Don't Forget the Details
And trust us, we have them all.  Suspenders in all colors, bow ties, tie clips, tropical ties, funky socks, and so much more!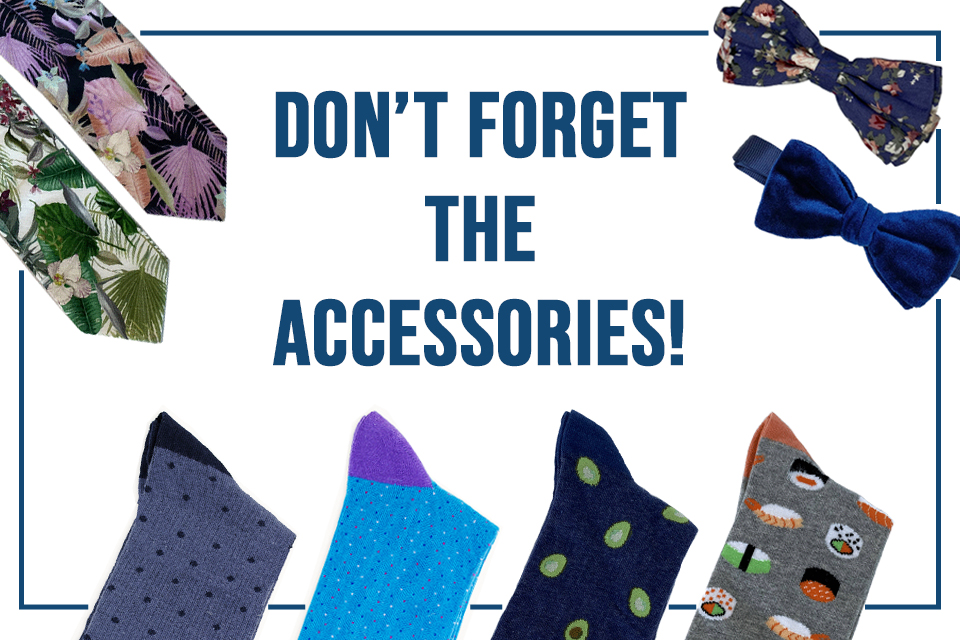 Where Any Style is Possible
We pride ourselves on not only our quality and amount of chic styles we carry, but a big part of what makes us so different is our amazing team.  We have nearly 50 years of experience in styling for proms and celebrations, and that comes in handy.  That being said, coming into our locations might look a little different now. 
We follow current state and local health regulations including the requirement of face coverings by employees and customers, physical distancing and adhering to maximum capacity limits inside our store.
As well, some of our stores currently are operating under new hours.
For a list of all our operating store hours please check here.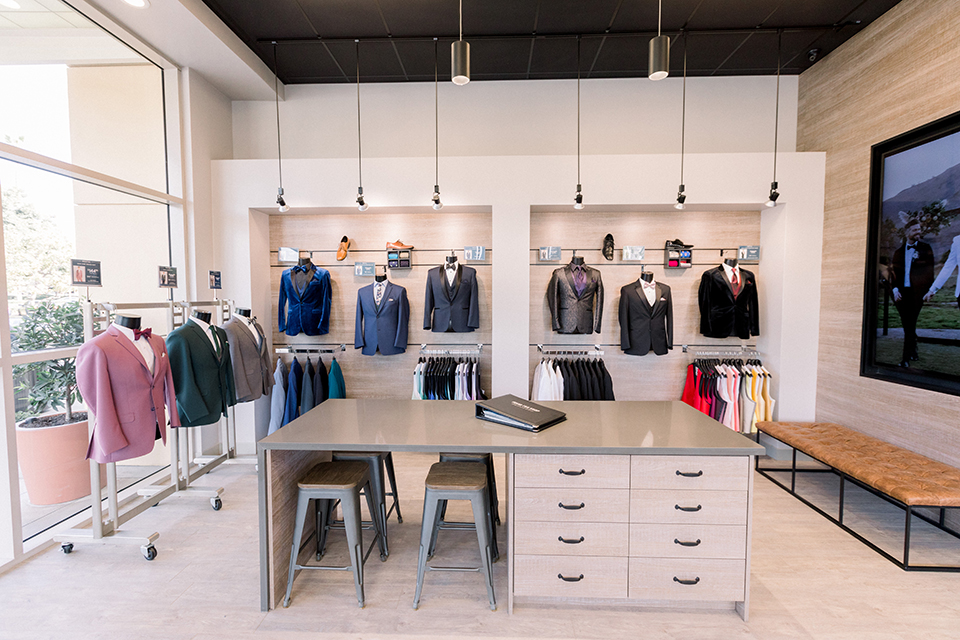 Think to the Future…2022
Class of 2022, we have just what you need to be ready for Senior pics. Our Senior Photo rental package comes with a suit coat, shirt and tie for $49.95, plus suits for purchase starting at $149.95. Contact your nearest store or our customer care center for details.
All images taken by BYC Photography