Venue: Sacred Mountain Julian
Photography: Aiya Photography
Coordinator: Family Affair Weddings
Menswear Style Groom: Rose Notch Lapel Suit + Menswear Style Groomsmen: Heather Grey Notch Lapel Suit
This wedding is so garden-chic it is making us swoon! First, the venue…if you are looking for a romantic oasis to say I-do the Sacred Mountain Julian is the perfect place for you! Their ranch and retreat spaces filled with rustic mountain charm creates a romantic backdrop for your guests and you to party the night away. We love how the bride and groom kept their décor for the reception elegant and simple, allowing the natural beauty of the space to speak for themselves.
What we truly love about this wedding is the amazing personal style! The bride wore a stunning light blush ballgown with a tulle tiered skirt and lace crystal bodice. We particularly love that we paired her gown with burgundy hiking boots, the perfect touch for any adventurous bride. The groom wore a bold rose-pink notch lapel suit, with a navy floral tie. His suit compliments the color scheme and the bride's gown perfectly, while showing off his own personal style. The bridesmaids wore fin silver long gowns with different style of necklines, to show off their individual personalities. The groomsmen wore heathered grey suits from our Michael Kors collection with the same navy floral tie as the groom. Overall this bridal party "style" in OMG-this-bridal-party-has-the-best-style-ever-ever-ever! (and yes that's totally a real industry phrase)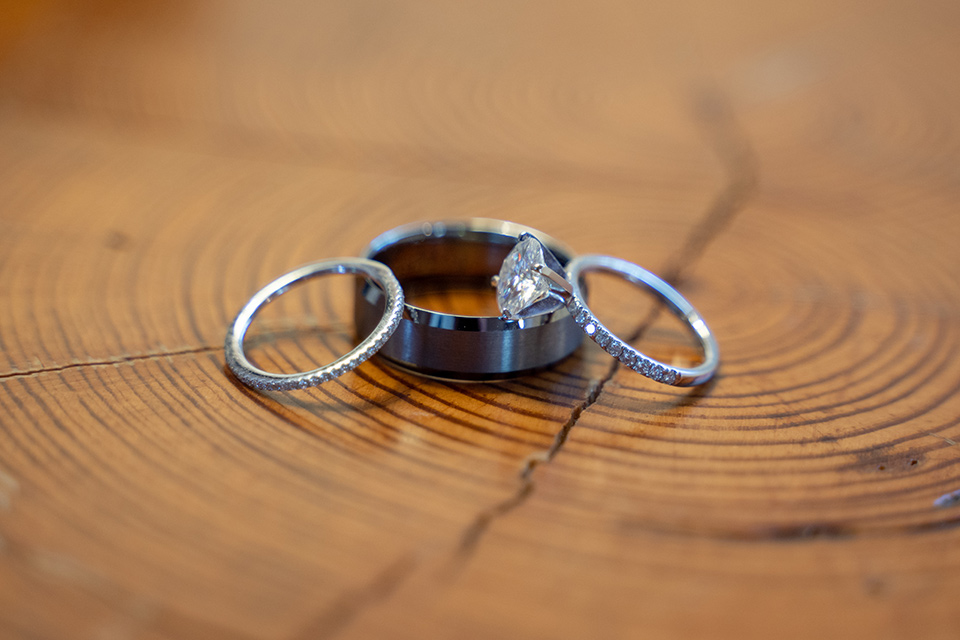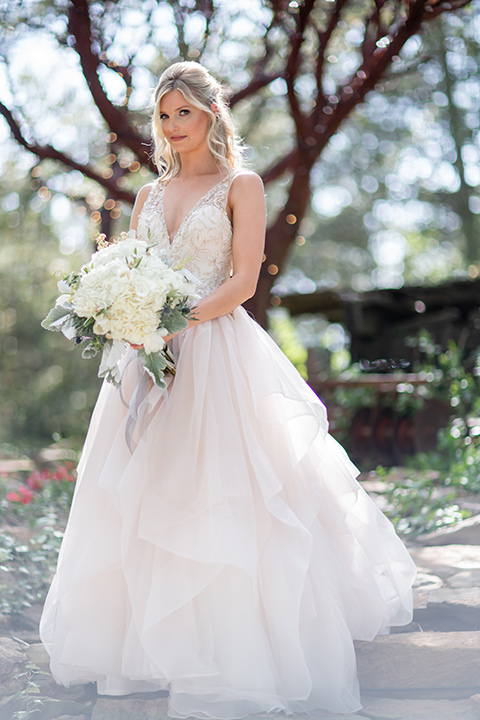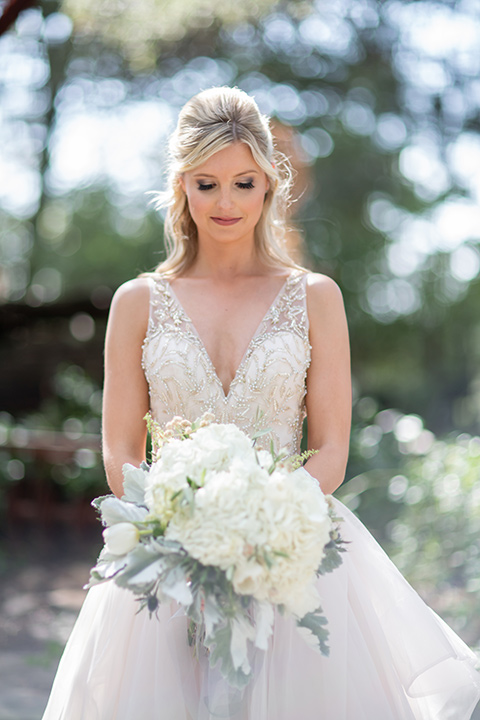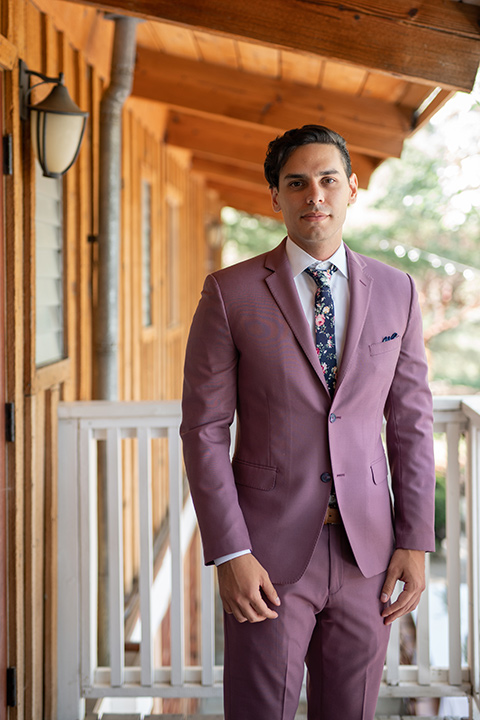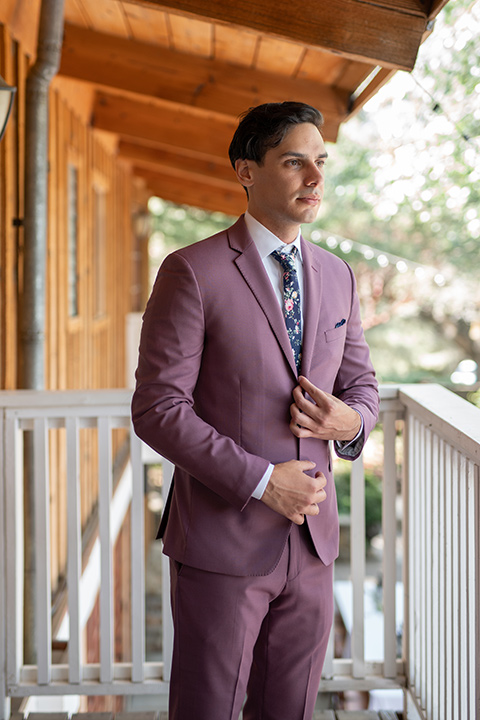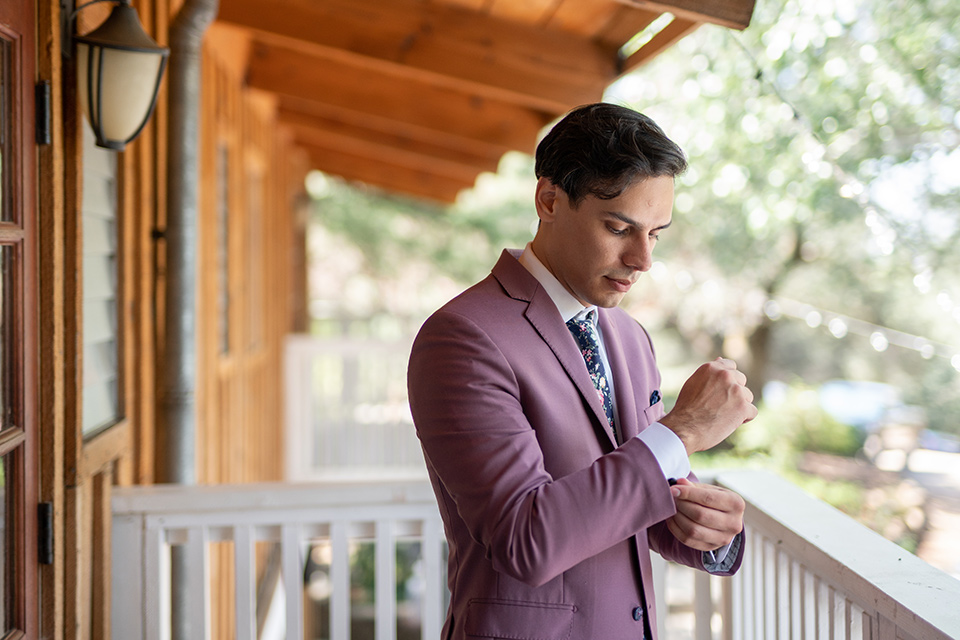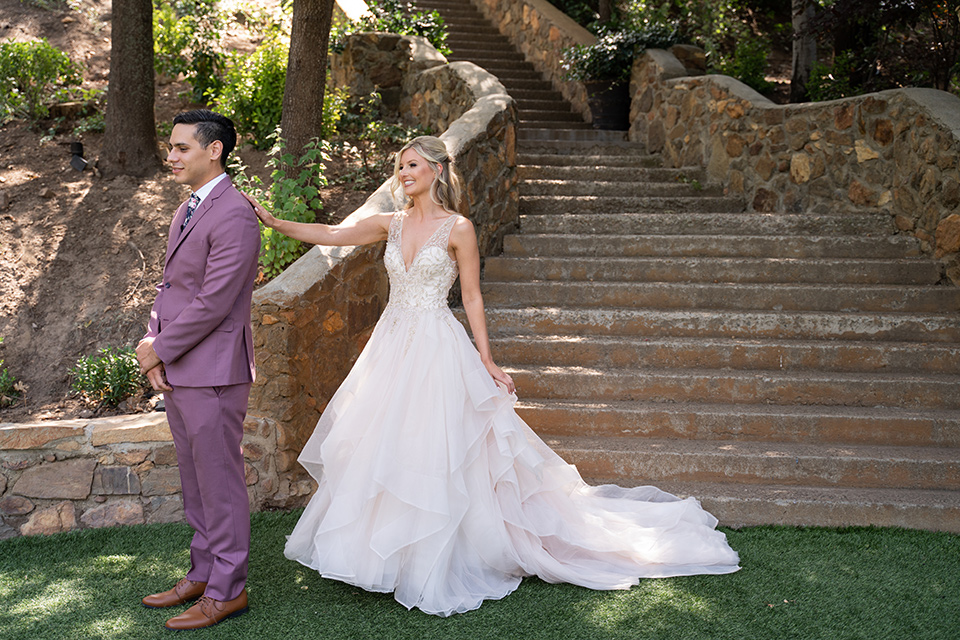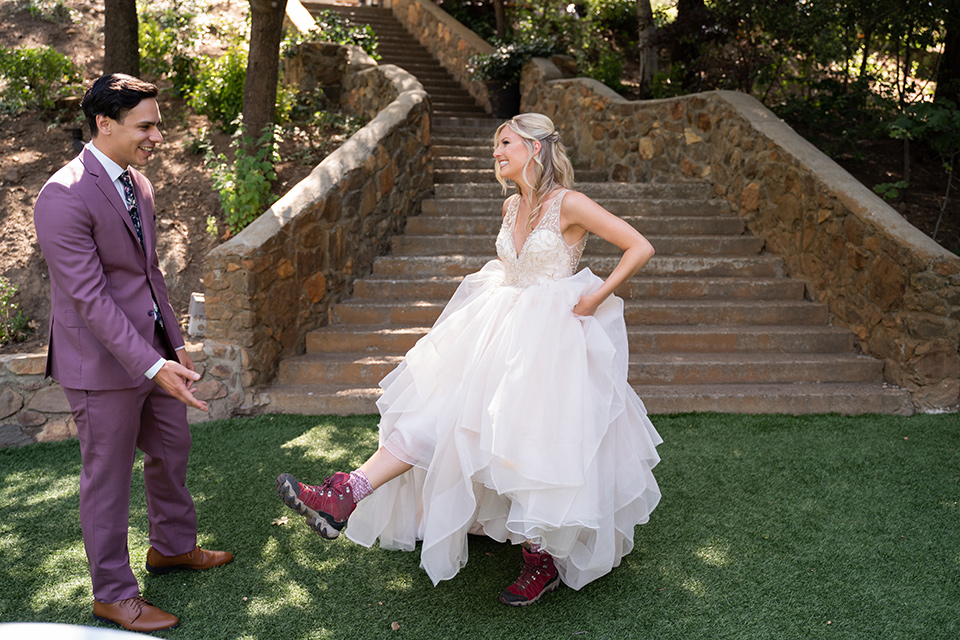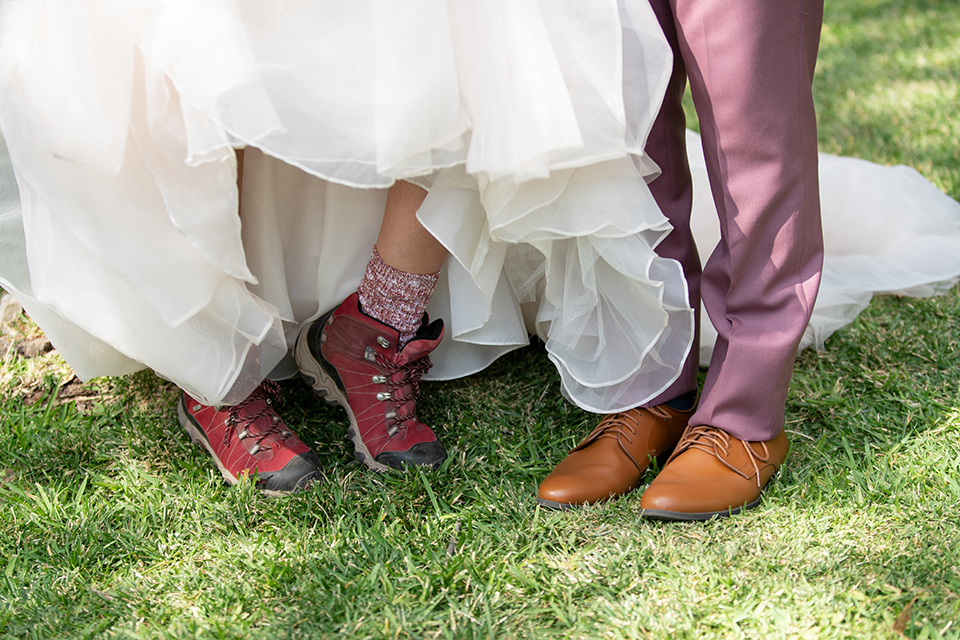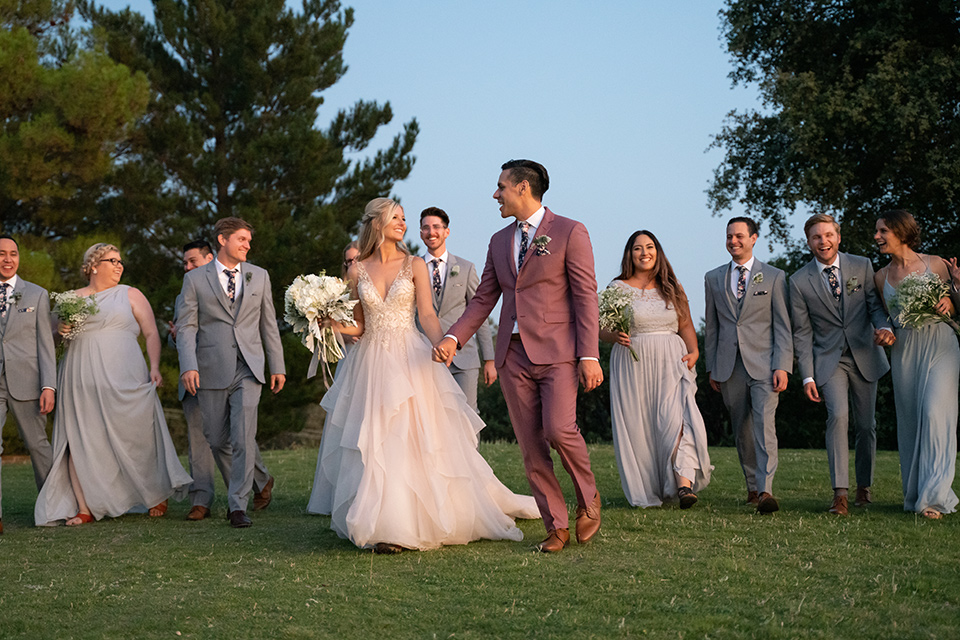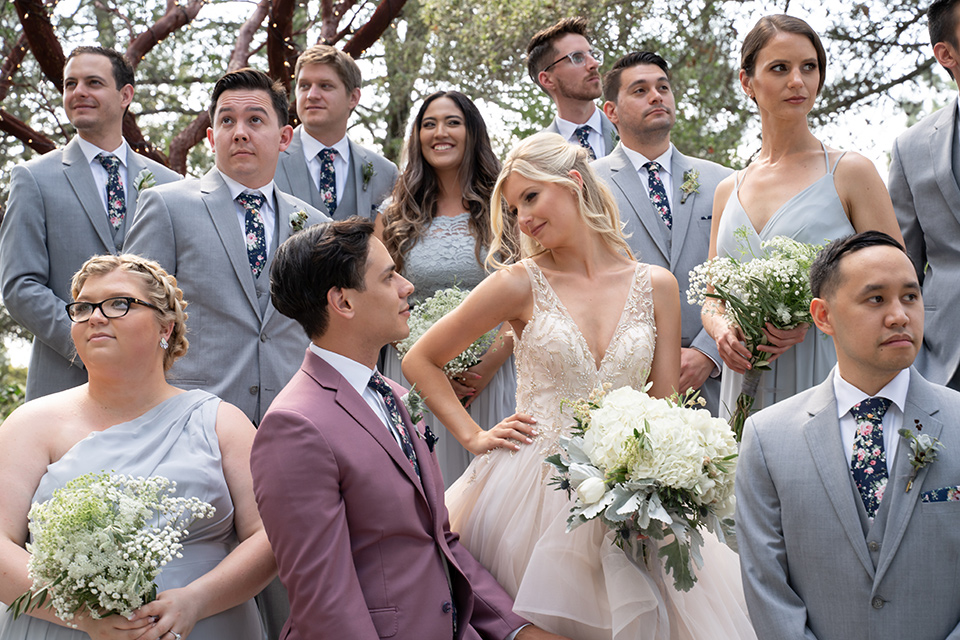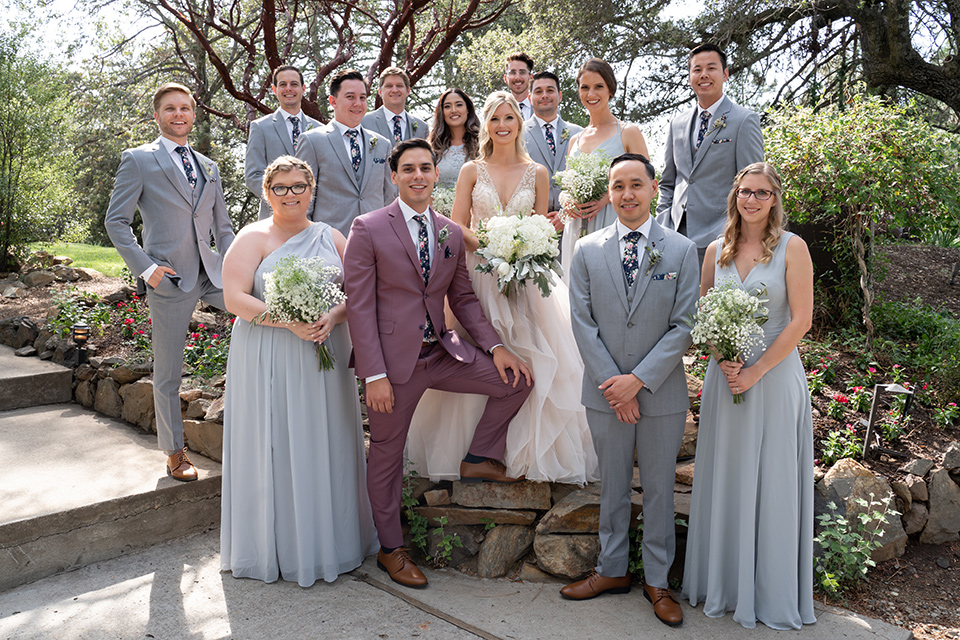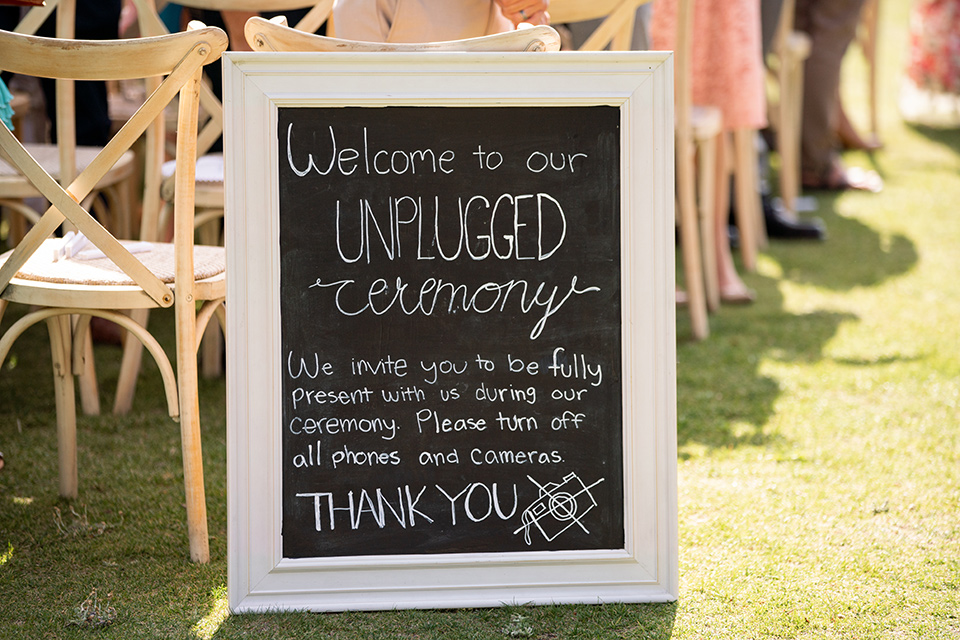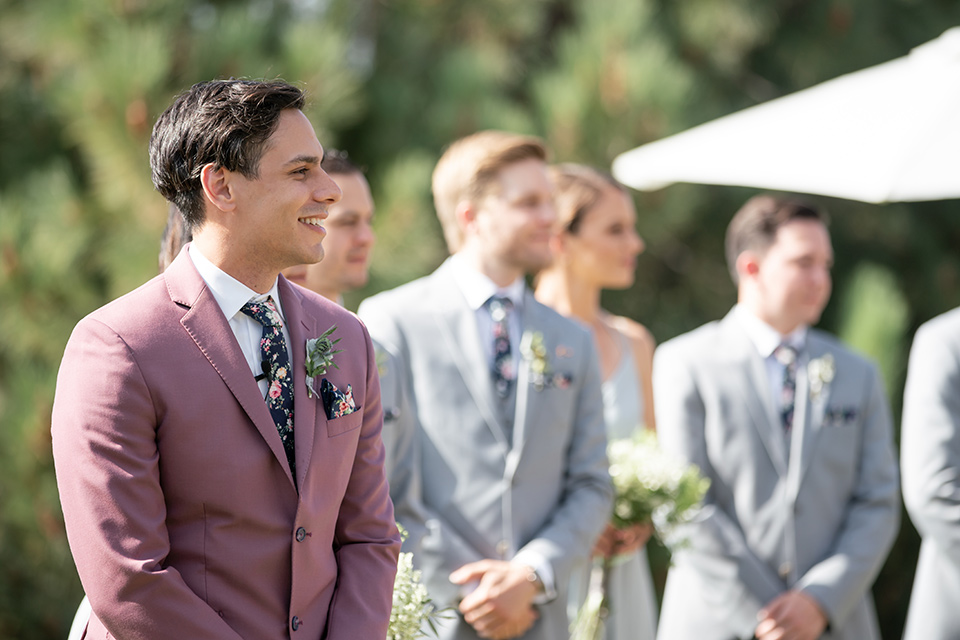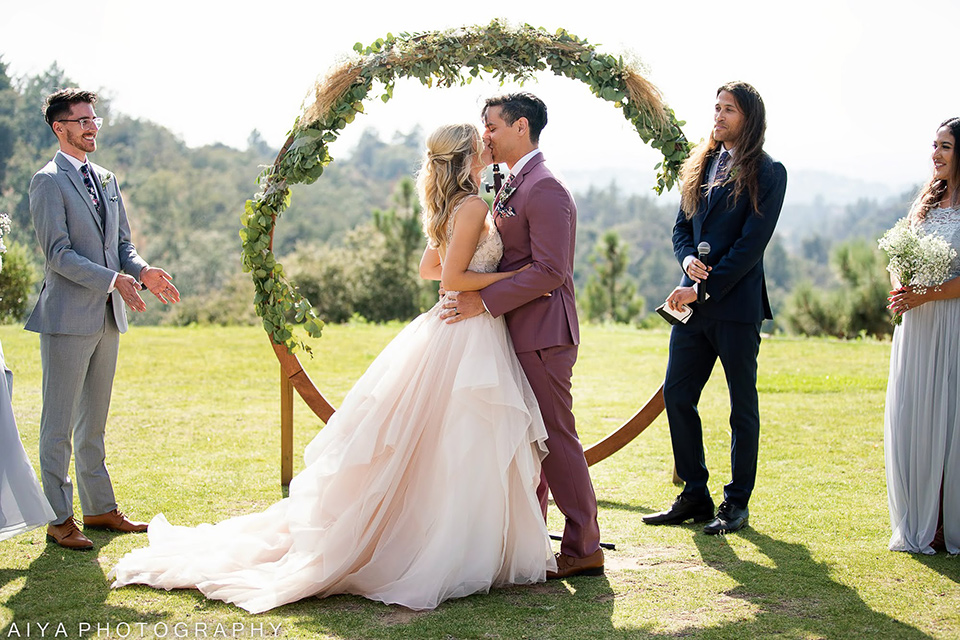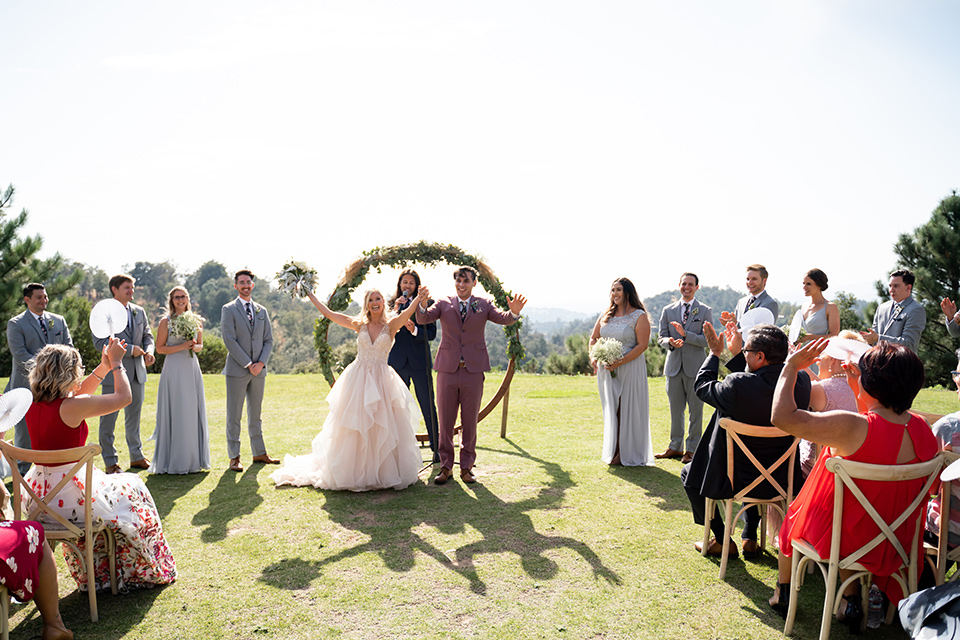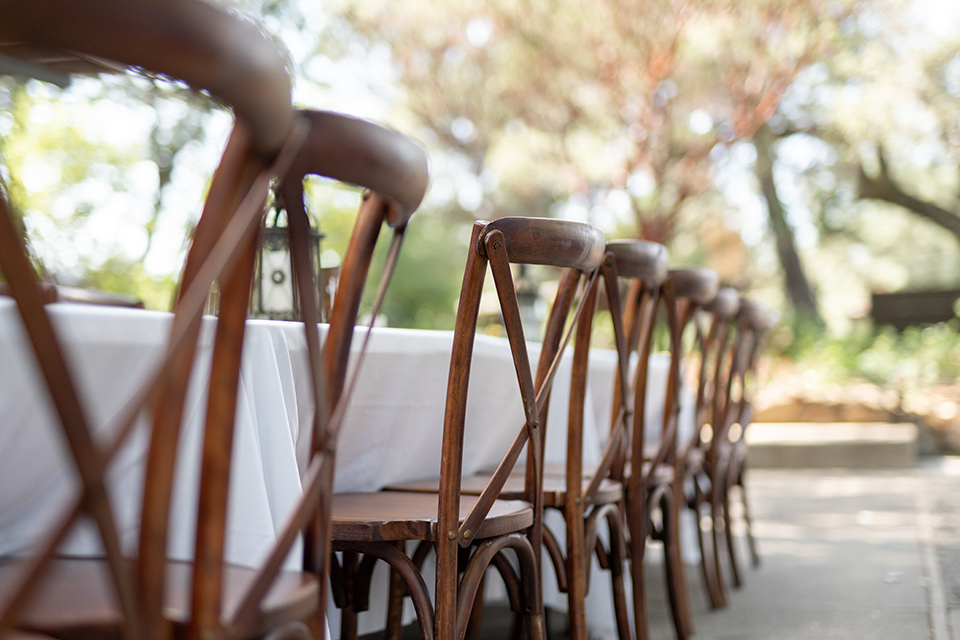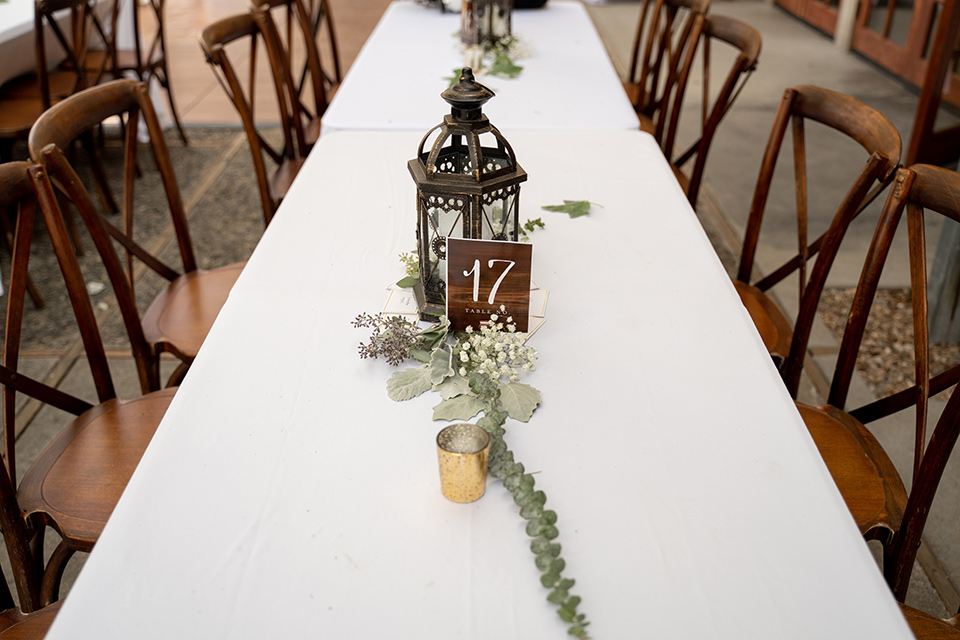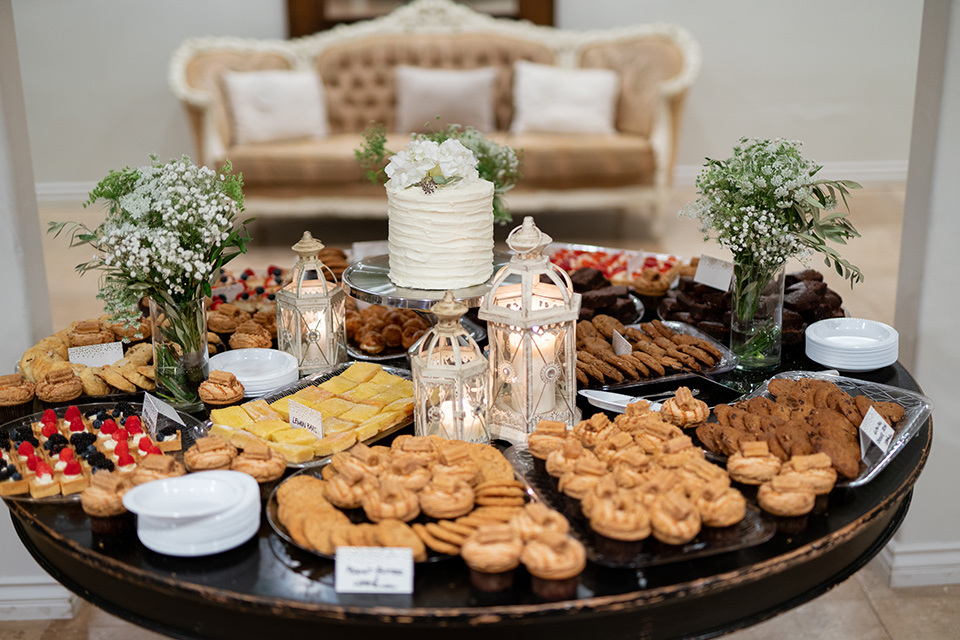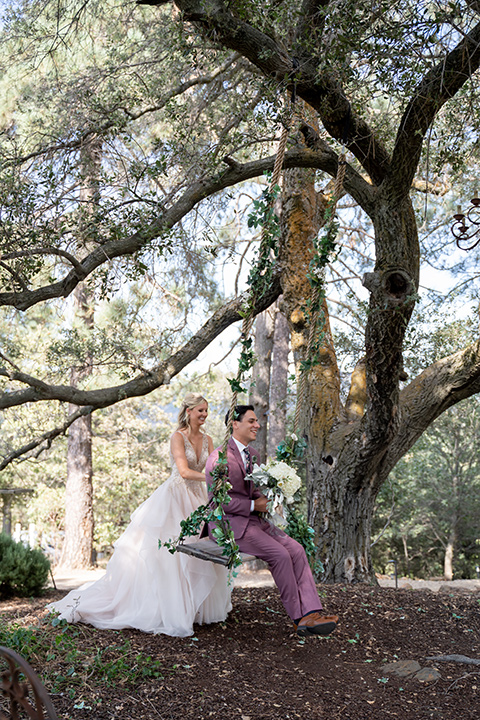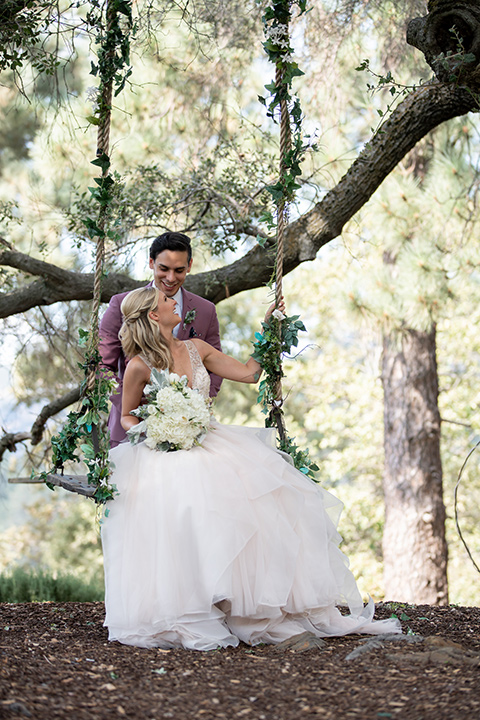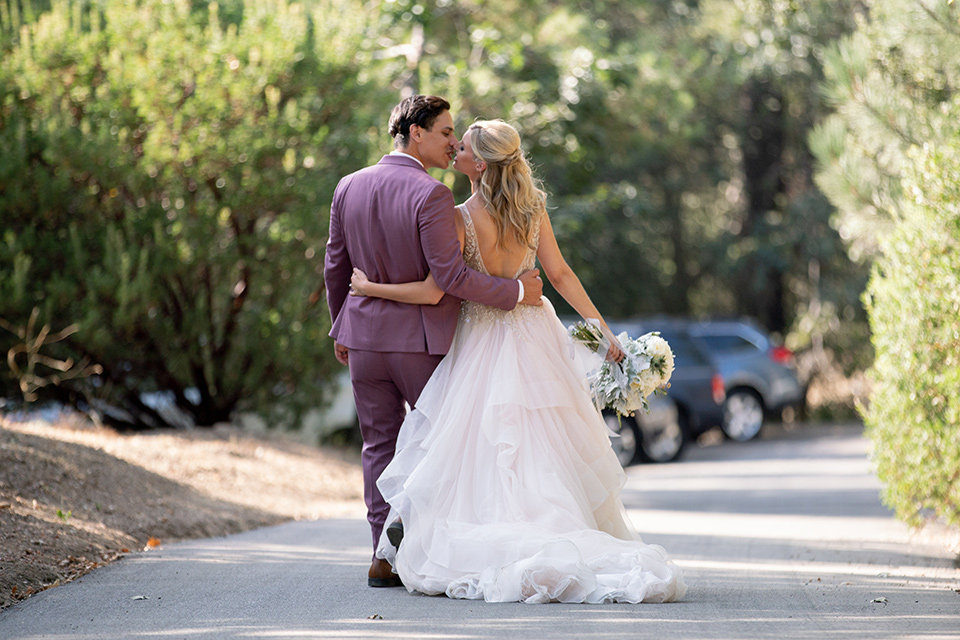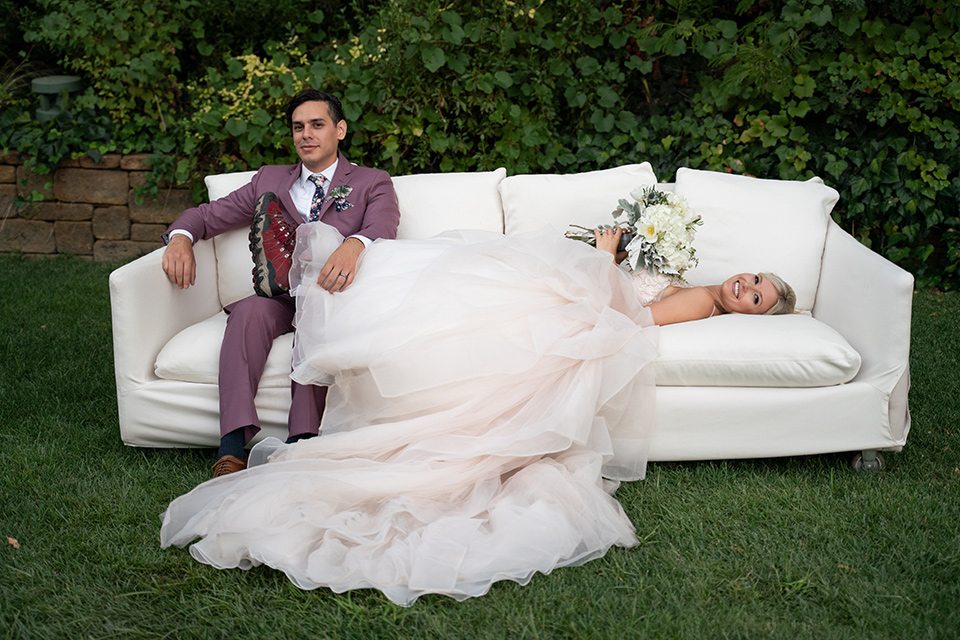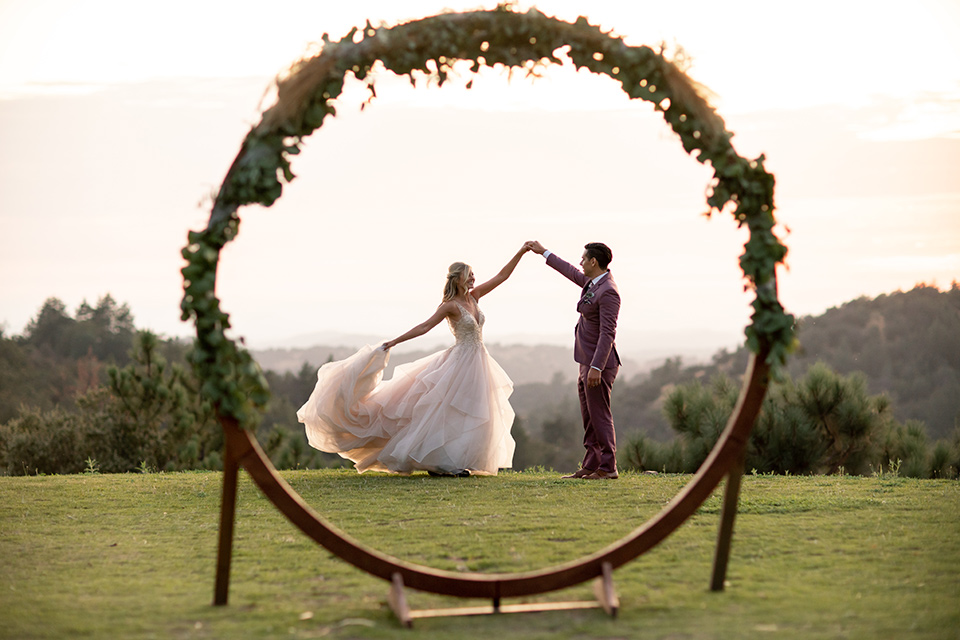 Bride: Roxanna Eke | Groom: Carlos Colombo | Dress: Maggie Sottero Designs | Caterer: Takobar San Diego | DJ: Bouquet Sound