Homecoming is a moment of remembrance, seeing old friends, and making new ones.  But let's be honest, it is really a moment of FASHION!  No matter how formal or casual your homecoming dance is, make sure to let your stylish side shine with Friar Tux.
Keep it Classic
Keep it classic with one of these stylish looks, with their more traditional colors but modern slim-fit shape you cannot go wrong. Go with a traditional grey or blue suit that you could use for homecoming and beyond, or make a bolder statement by going with one of our shawl lapel tuxedos (James Bond style is always a great idea).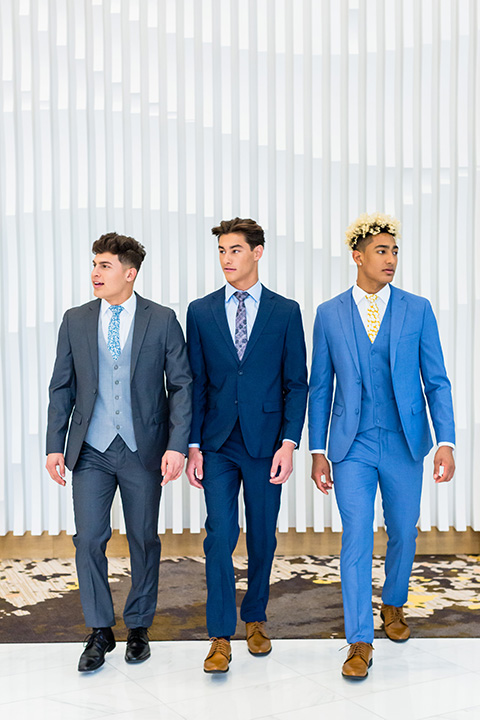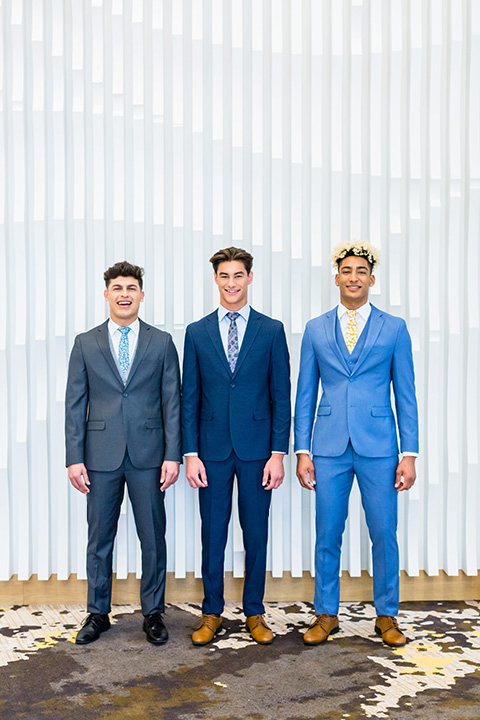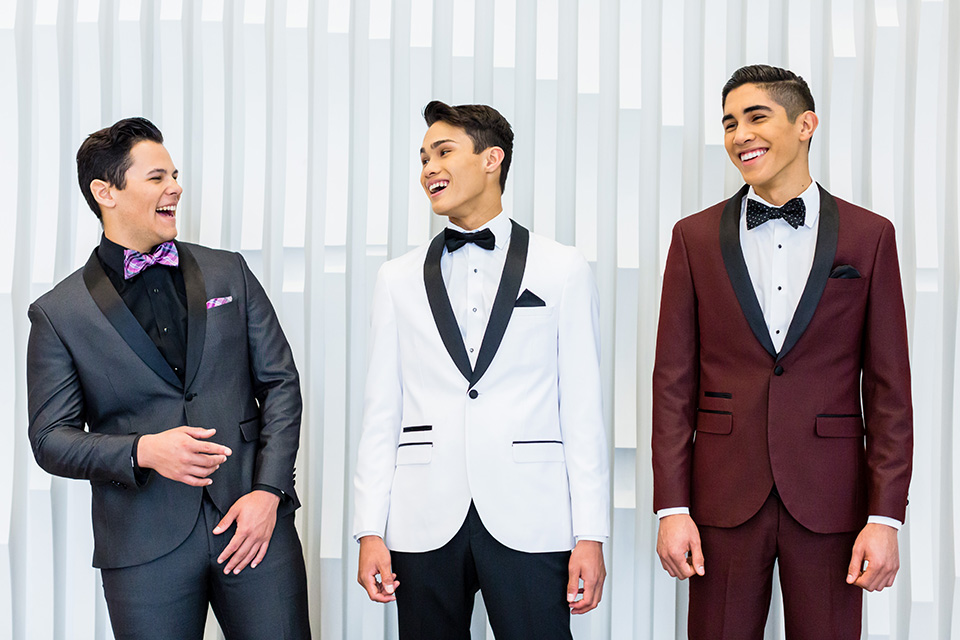 Or Be Fashion Forward!
Want to make more of a statement?  Why not, we fully support that decision!  From fun velvet coats, bright colors, and exciting mix-and-match combos we have everything you need to create a look that can go from photos to dancing perfectly.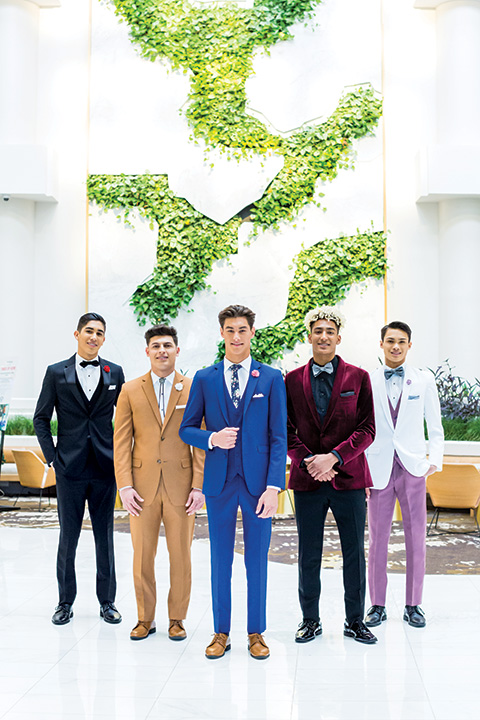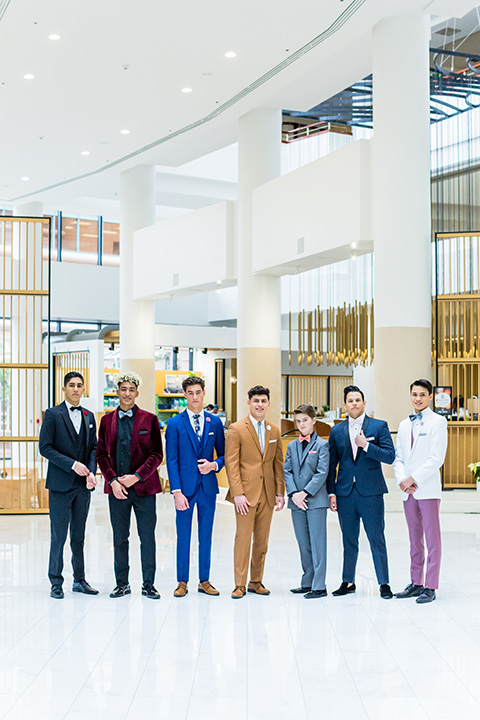 Build Your Own Look
Building a look that speaks to you is easy with all our styles and accessories!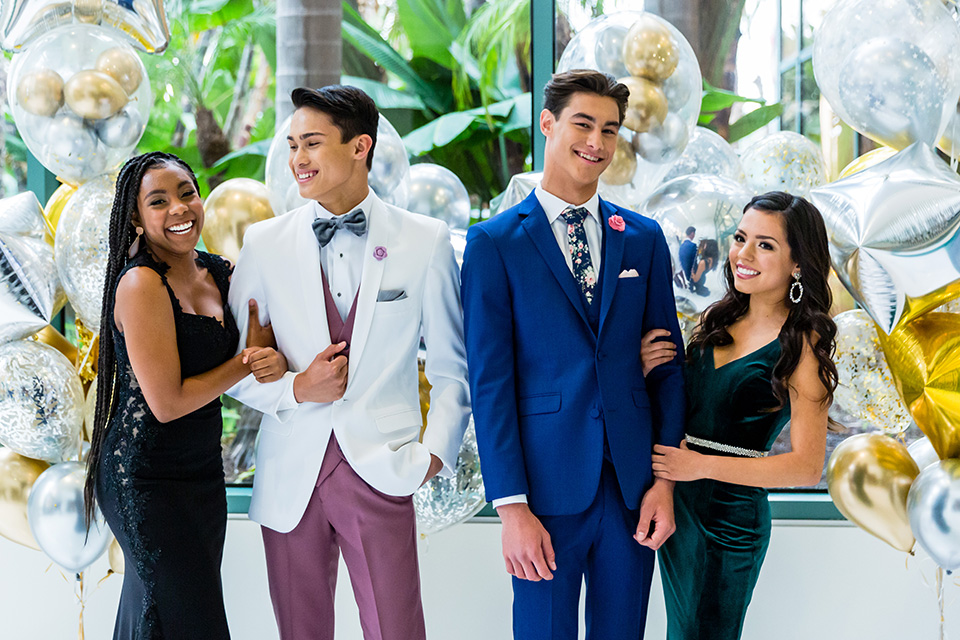 Black Shirt + Accessories
We are obsessed with mixing it up and wearing a bold black shirt and pairing it with fun accessories. Keep it chic and simple by pairing it with a monochromatic black tie, or add some color with a floral or tropical pattern! With 100s of different accessories to chose from, the style options are endless.
We know it has been a crazy year, and we are excited to help you celebrate Homecoming back in style. In-store or online, we are here to help you get the unique looks you need to dance the night away with your fellow classmates. Visit Friartuxdance.com for more styles and savings offers.
Photography: BYC Photography | Venue: The Westin in Long Beach, CA