Classic Color, Modern Style
Blue is no stranger to wedding designs, especially in the formalwear department- but Pantone's color of the year is a classic color that can be styled in modern ways!  We are excited to present all the ways you can incorporate the color into your wedding day look.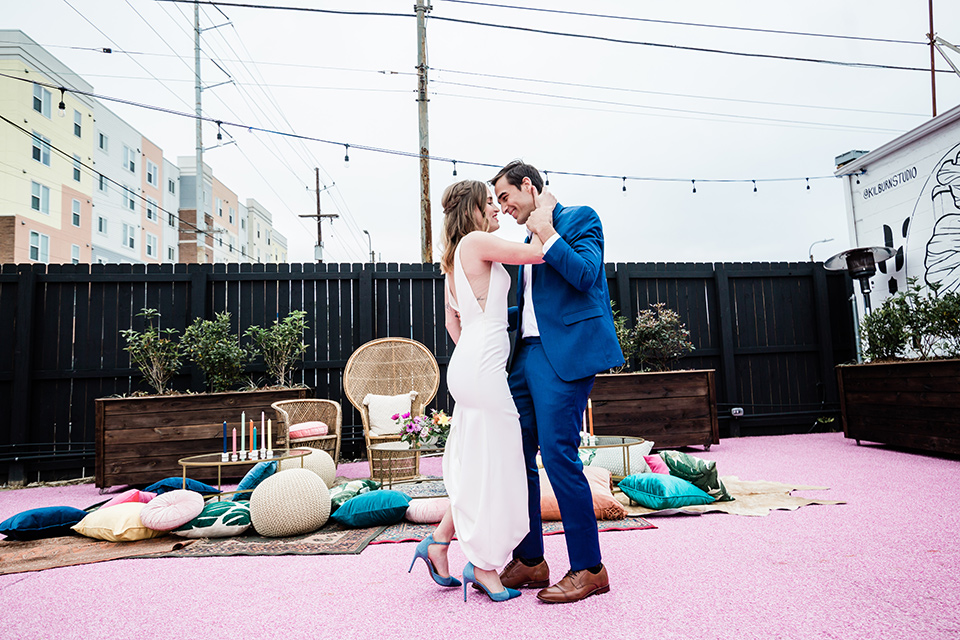 Cobalt Blue Suit by Allure Men
Pop That Champagne for the Pop of Color!
This color comes in many styles and fabrics here at Friar Tux.  Ranging from suits to tuxedos, and can be styled to fit any wedding theme with just a few changes of accessories.  Keep it simple with a black neck tie and shoes for a look that is champagne toast worthy!  This look is perfect for any garden, downtown, or modern weddings.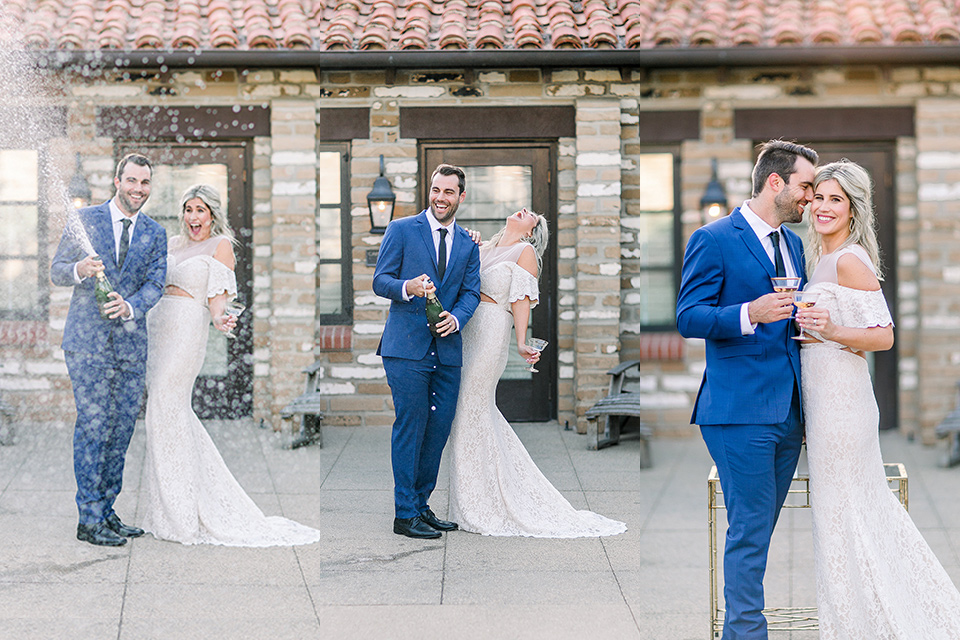 Blue Velvet Dreams
This royal navy velvet tuxedo is one of our latest and greatest fashions!  Come on, look how chic and cool it is!  Velvet is a huge trend and can easily add some chicness to any wedding day.  Paired here with a black velvet bow tie to keep the look classic, allowing the blue to be the main fashion star of the big day look.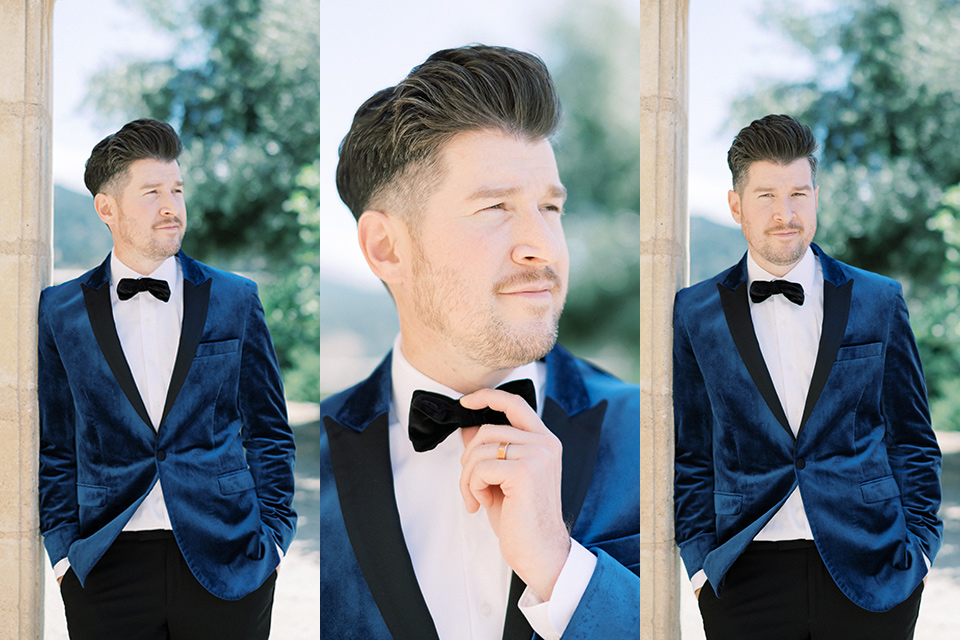 Royal Navy Velvet Tuxedo by Midnight Blue
Floral Vibes for All
Blue plus a floral accessory is never a bad idea.  With our wide range of floral neckwear, we are able to make your blue suit mix with a variety of floral tie colors !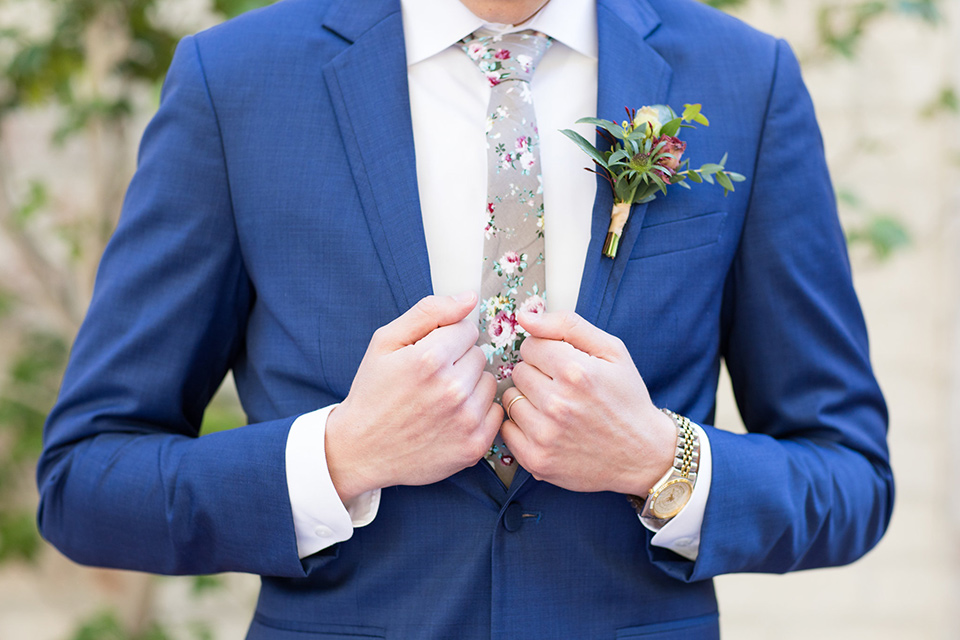 Make Your Engagement Photos Pop
Want to give a sneak peak of style before the actual big day?  Why not bring in the classic blue into your engagement photos like this stunning couple (It is the color of the year after all)!  Pairing this bold suit color with brown accessories and a champagne tie to coordinate with the neutral background makes for the perfect save the date card!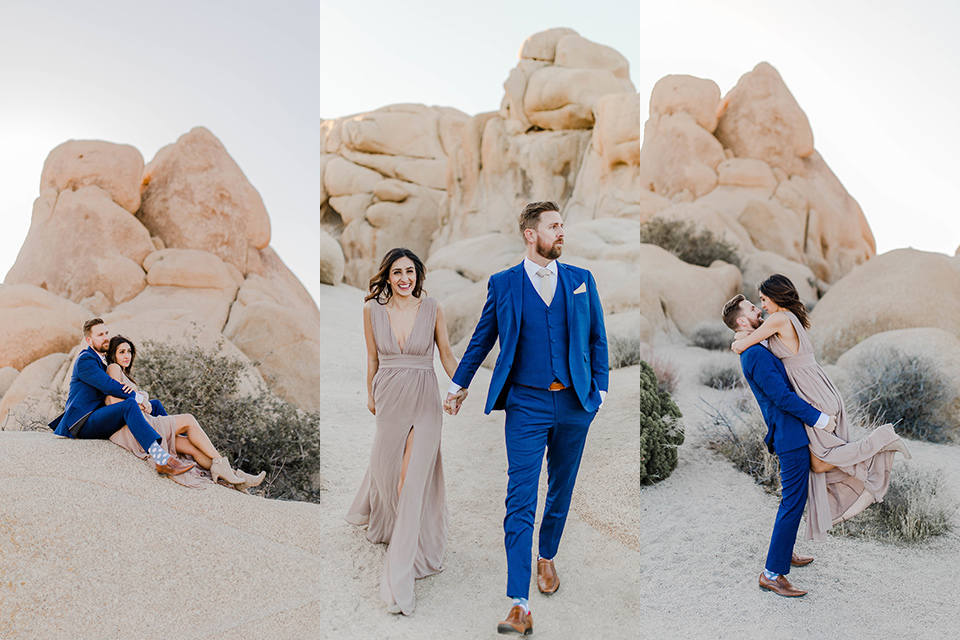 No Blue Detail Too Small
Not ready to commit to a all blue suit?  Or maybe you are wanting a monochrome style to go with it- no matter what you are wanting we got it covered.  Add a pop of blue in a bow tie or lapel pin to add the color to your wedding day look.  No matter which accessory it is, there is an opportunity to show off your style with something blue- and with our wide range of rental and retail accessories the opportunities are endless!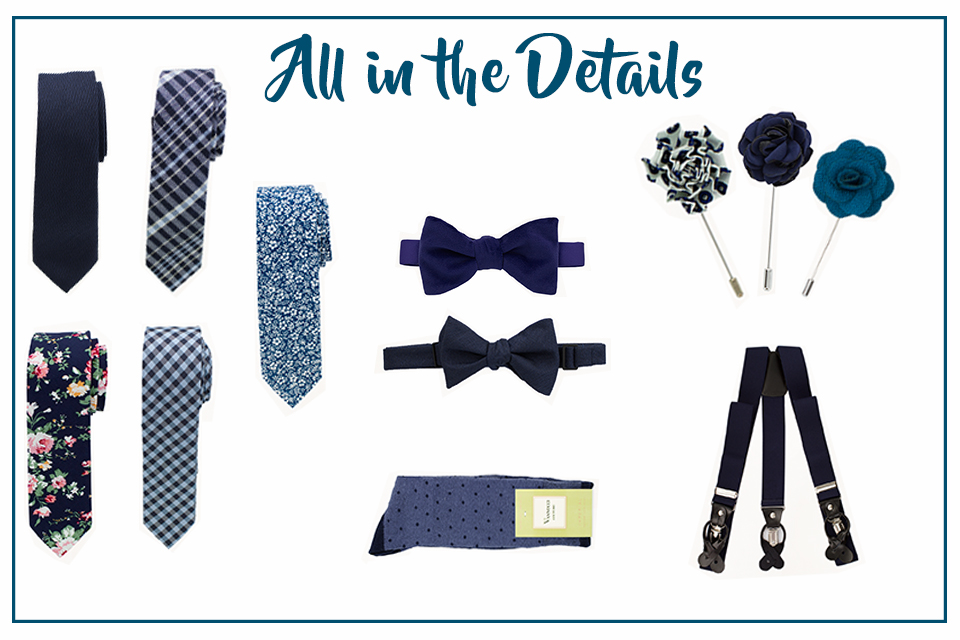 What Are You Still Doing Sitting Here?  Come On In!
Loving the Classic Blue Pantone Color of 2020 color for your wedding as much as we are?  Well, what are you waiting for- run into a Friar Tux near you to see all of our blue suit and tuxedo options to rent or buy and create the perfect classic blue wedding look.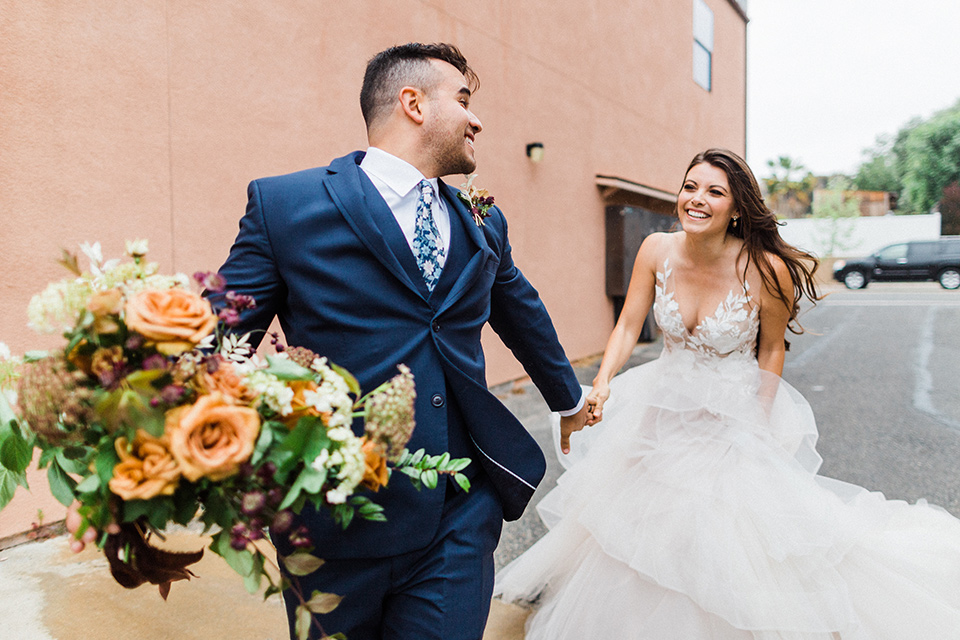 Dark Blue Suit by Ike Behar
Preview all of our blue styles on our site today...