Venue: Pasadena, CA
Photography: Monica Linda Photography
Menswear Style: Black Velvet Tuxedo with a black bow tie

Why not take your engagement photos to the next level and make them black tie styled? Engagement photos are not just to post on social media that you are getting married. The images you take can be used all throughout the wedding design. In the invitations, reception décor, thank you cards these images will be everywhere so make sure yours speak to who you are as a couple.
If your wedding is going to be a black-tie affair, then start out with showing your guests what your own style along with the invitations. If you just want to switch it up from the barefoot beach shots of couples, then again black-tie is a fun way to do just that. We love how this couple took it to another level and had some of their engagement photos on a helipad in a downtown setting. We want to be as cool and chic as these two.
Come into any of our locations or check out our social media for more black tie style ideas.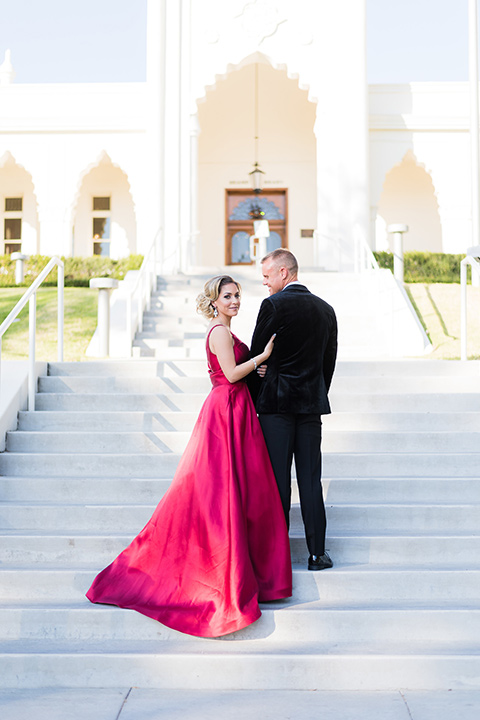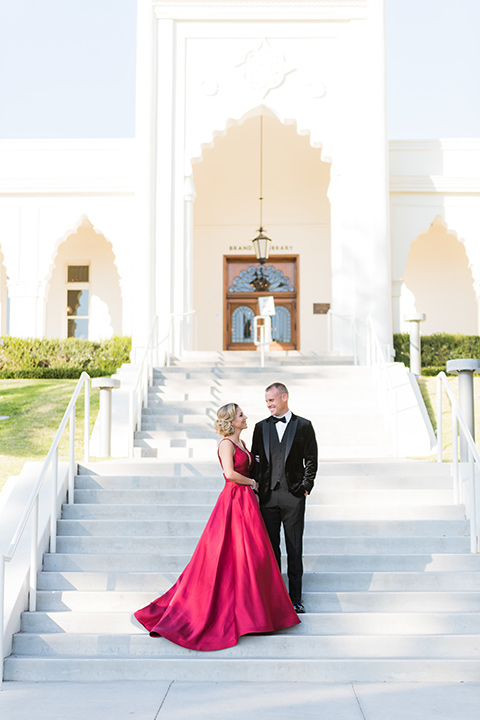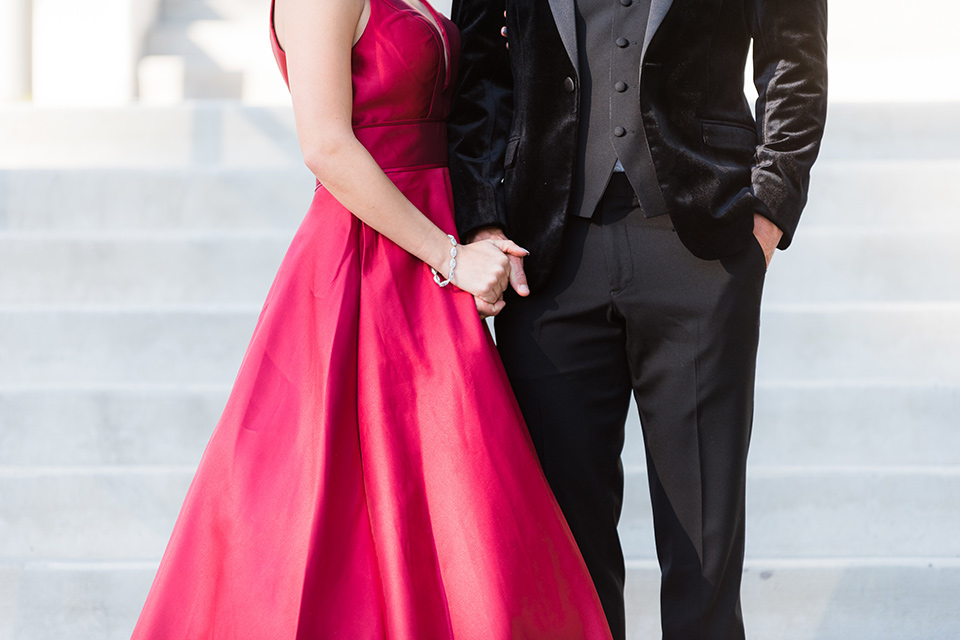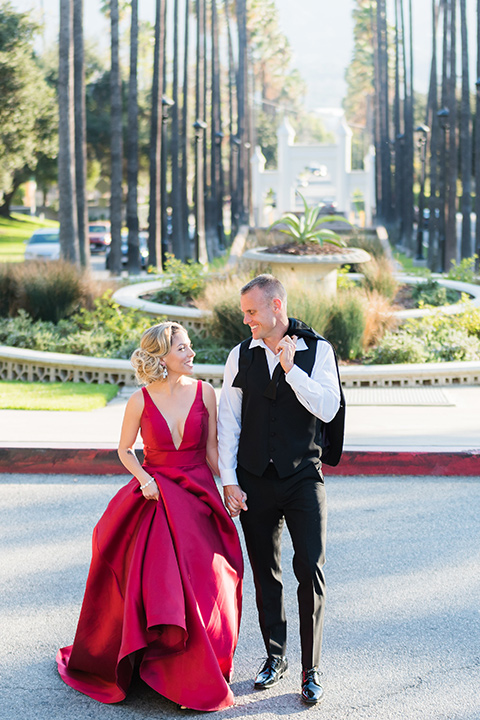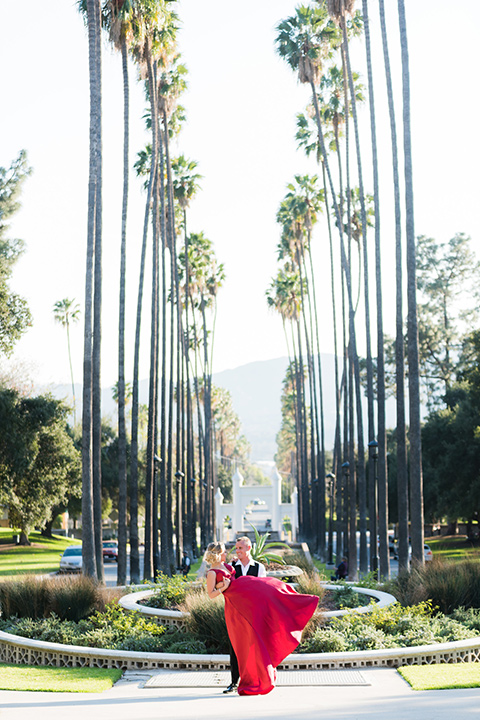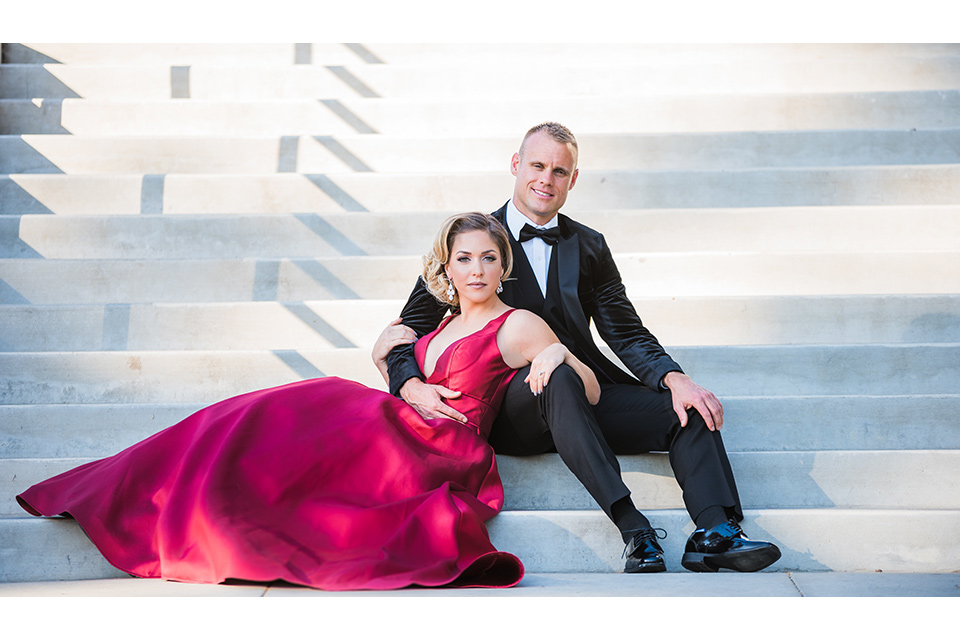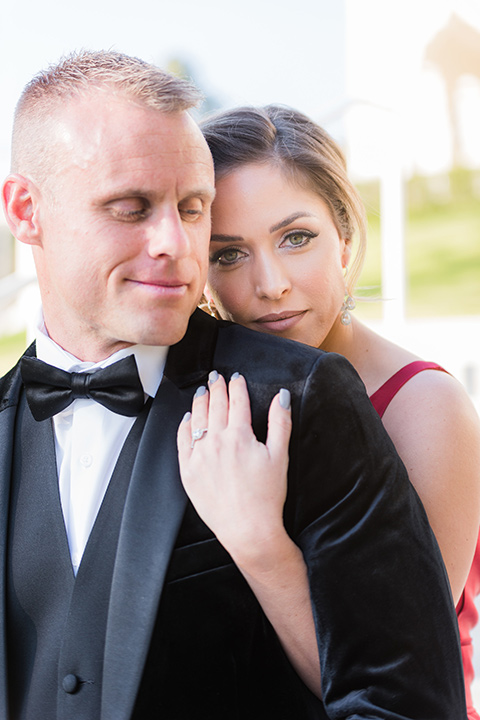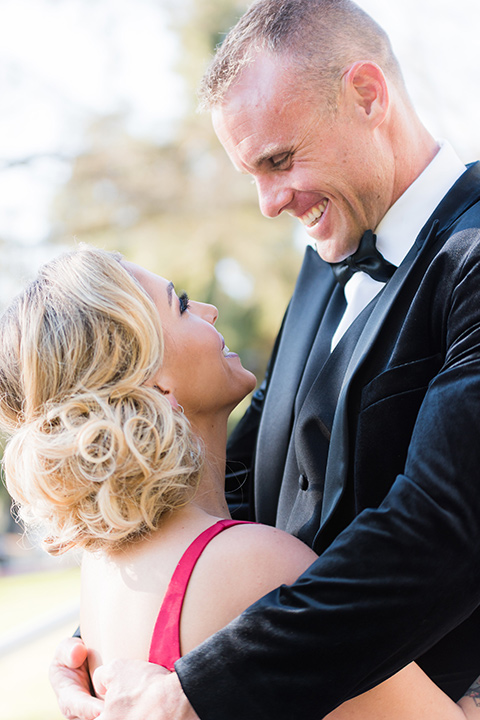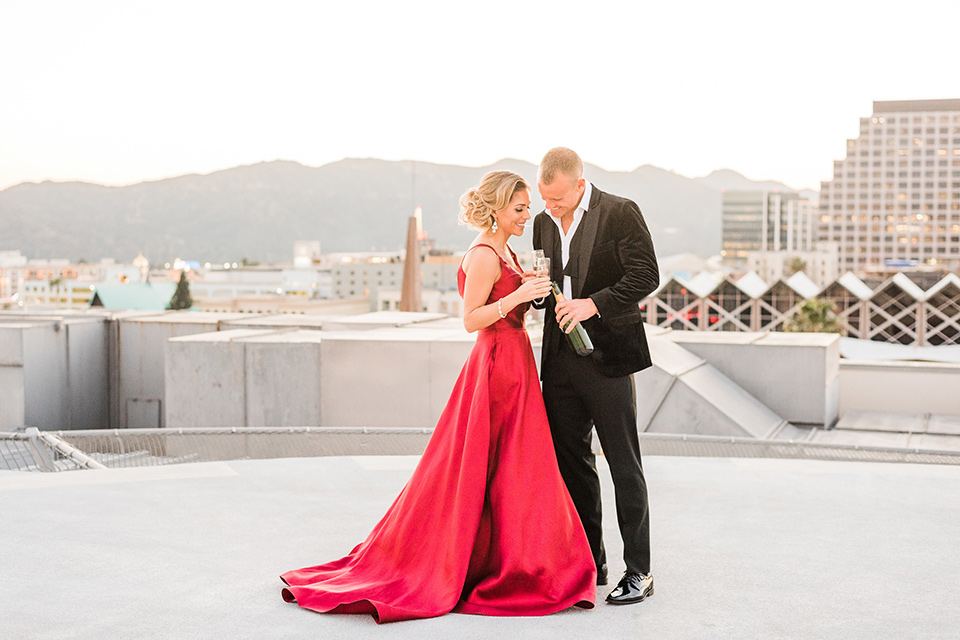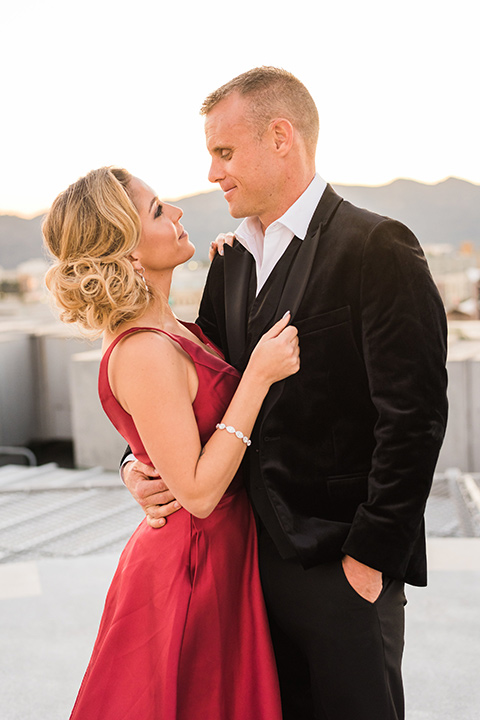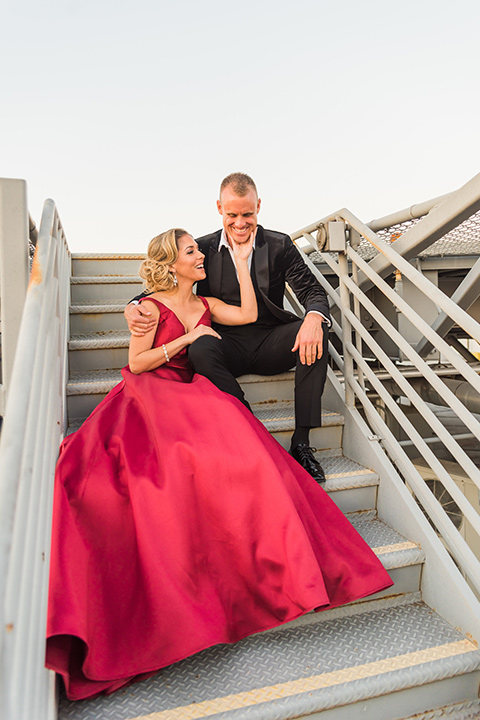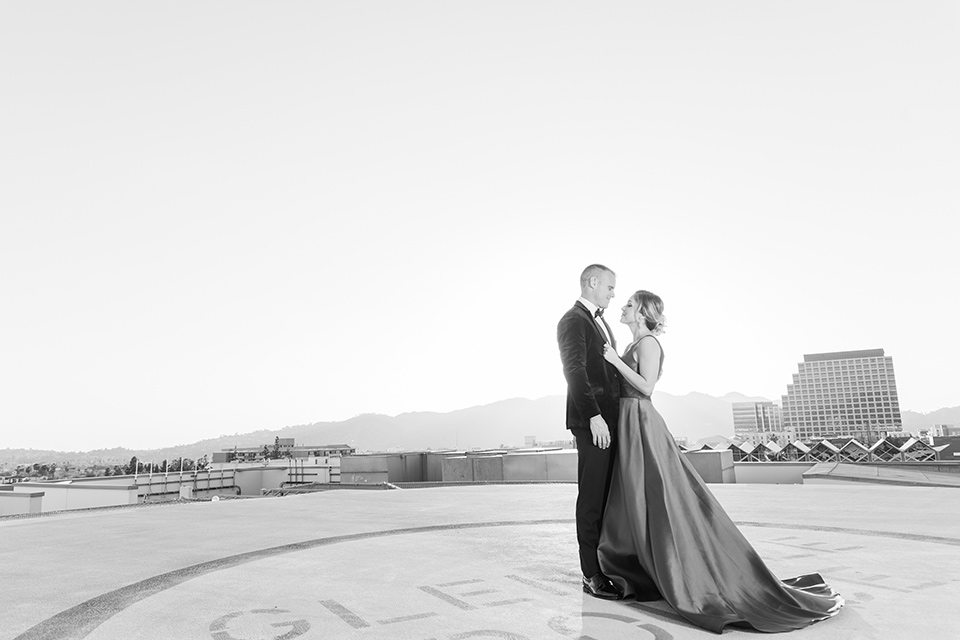 Gown: Nordstrom | Makeup: Pacheco Beauty | Bride: @cowgrlup