Venue: Private Residence in San Diego, CA
Photography: Stephani Dennis Photography
Groom Style: Black Framed Lapel Tuxedo with a black bow tie
This private estate wedding in San Diego brings a beautiful garden setting, views overlooking the mountains and a design that mixes tradition with trendy, modern ideas. Starting with the attire, we have classic black tie groom and groomsmen next to the bride and bridesmaids who added jean jackets over their gowns for a fun twist. The groom's black tuxedo look was just slightly different from the groomsmen thanks to his black bow tie and the groomsmen in long ties. The bridesmaids wore dusty pink gowns that tied into the neutral and mixed metal color scheme.
And a quick note from their photographer, Stephani Dennis, about the day: The most memorable or meaningful part of Brieanna & Daniel's wedding was being able to photograph someone I have known since she was five years old. Watching every moment of the day unfolding was emotional, however, when her father walked her down the aisle I just lost it! The pureness of their love is really incredible as well. Having the wedding at her aunts home was something that Brieanna really wanted to do and the hard work that went in to making a home into a breathtaking venue was a testament to the hard working people that Brieanna & Daniel are. Everything was gorgeous!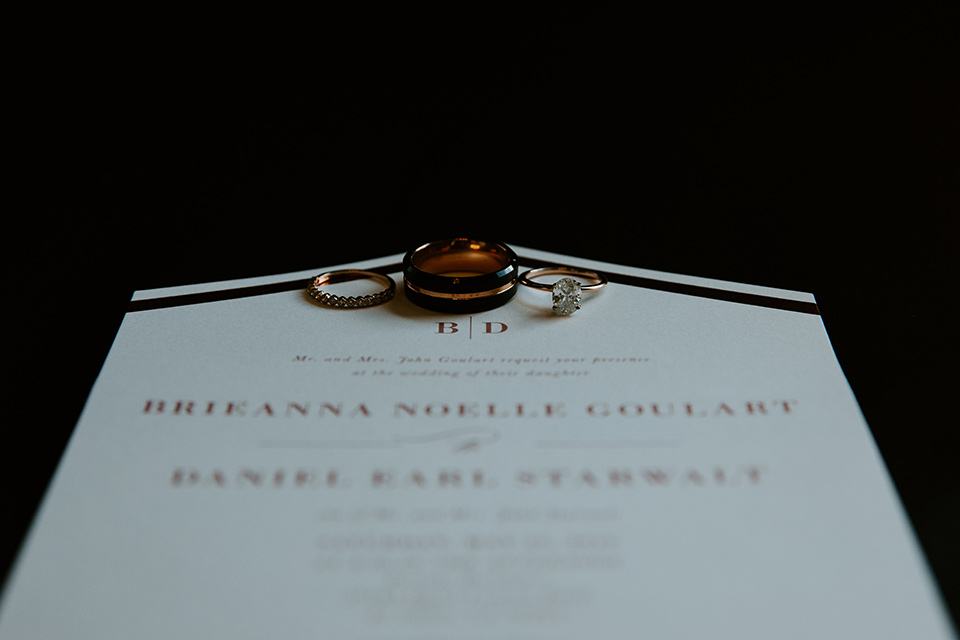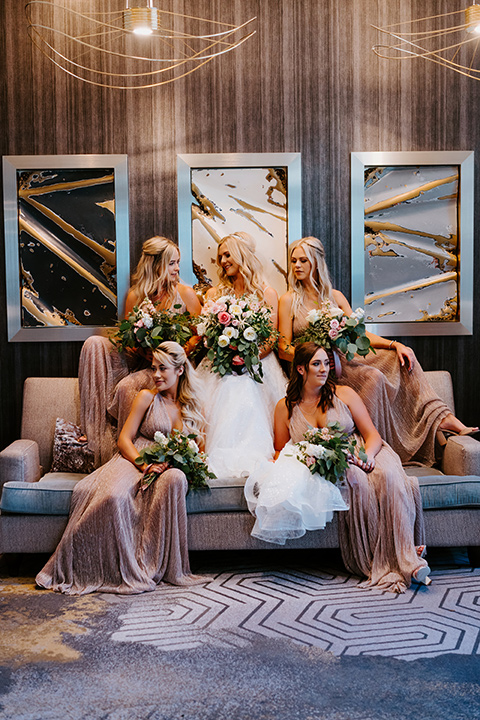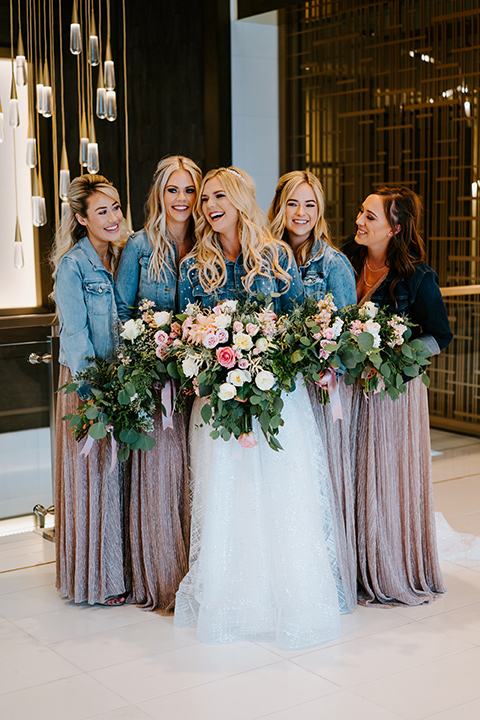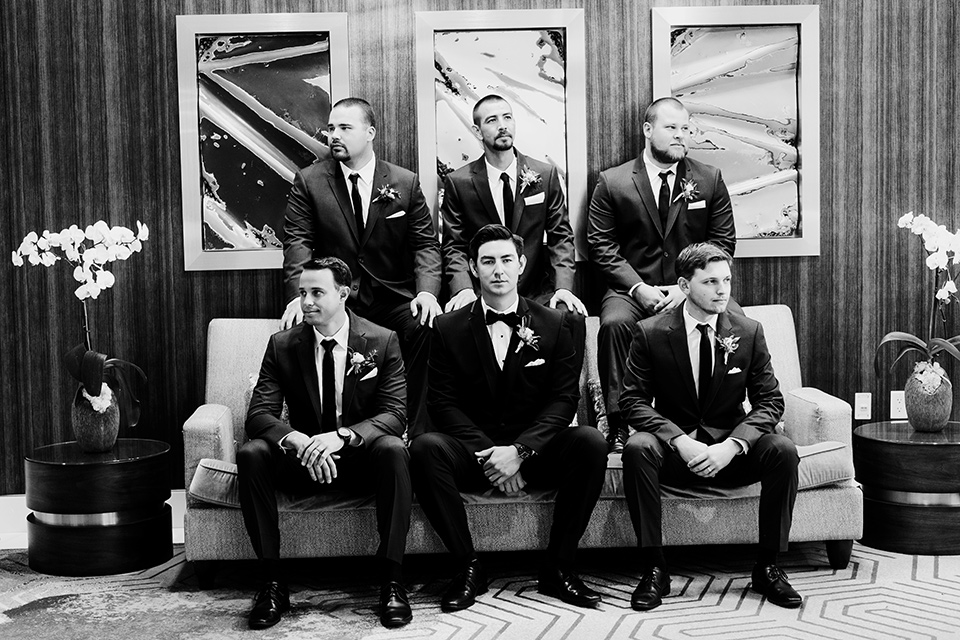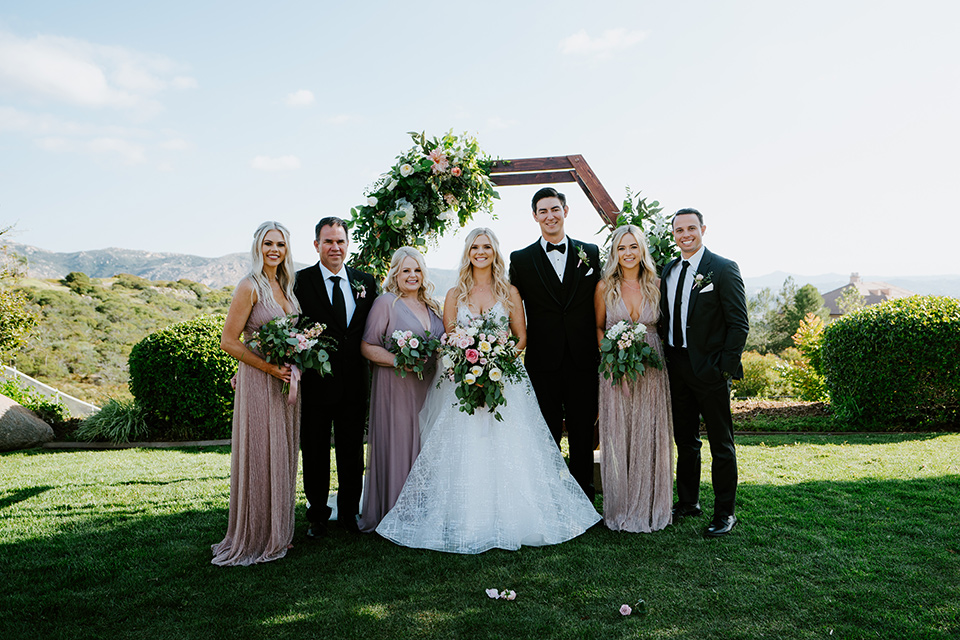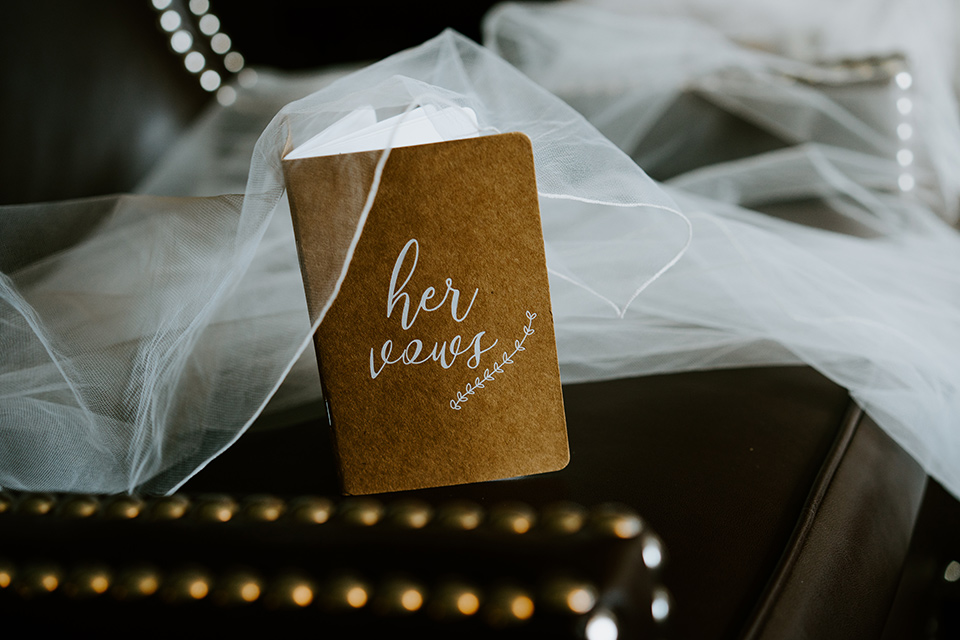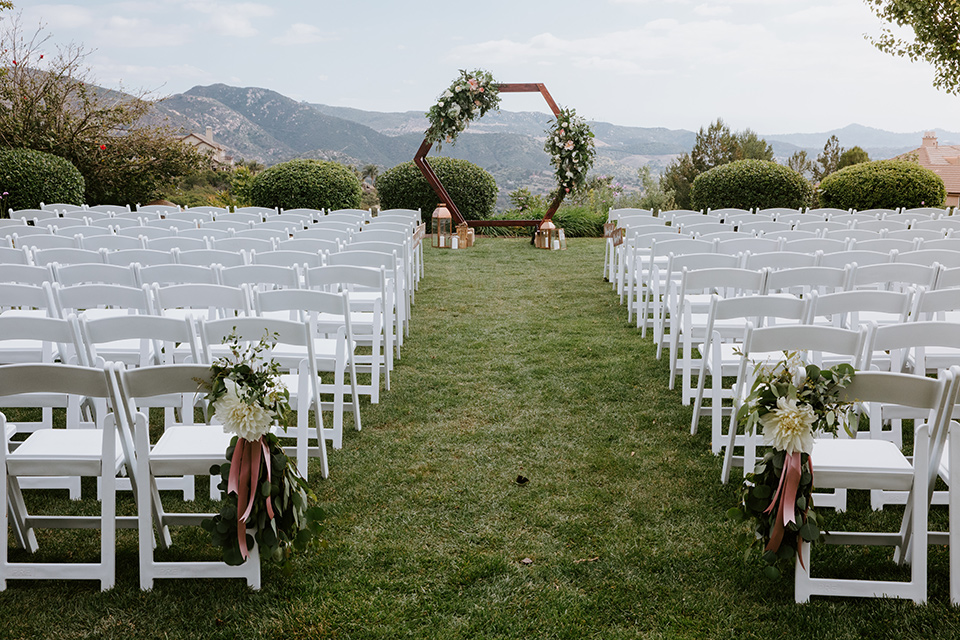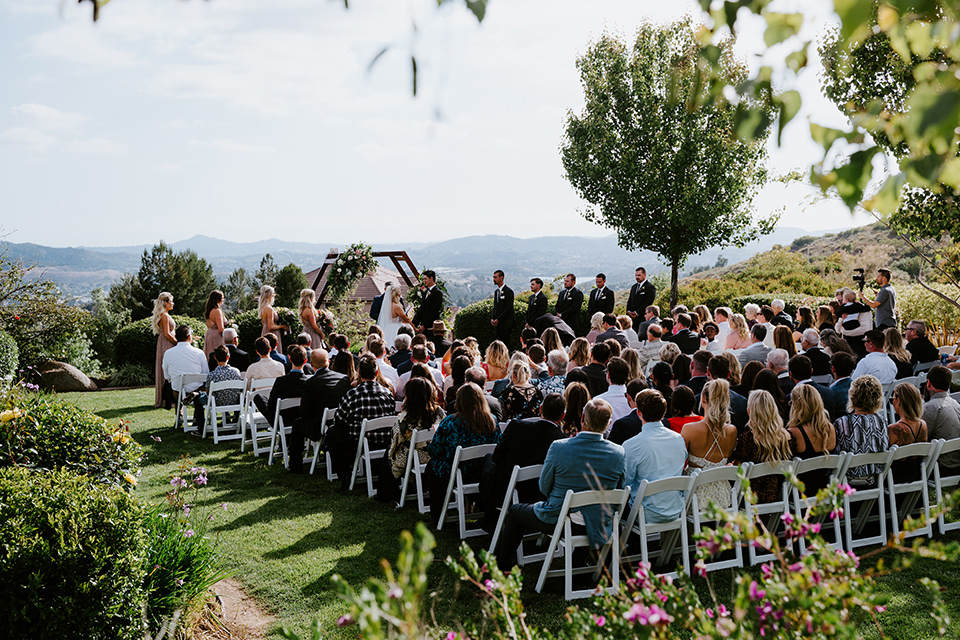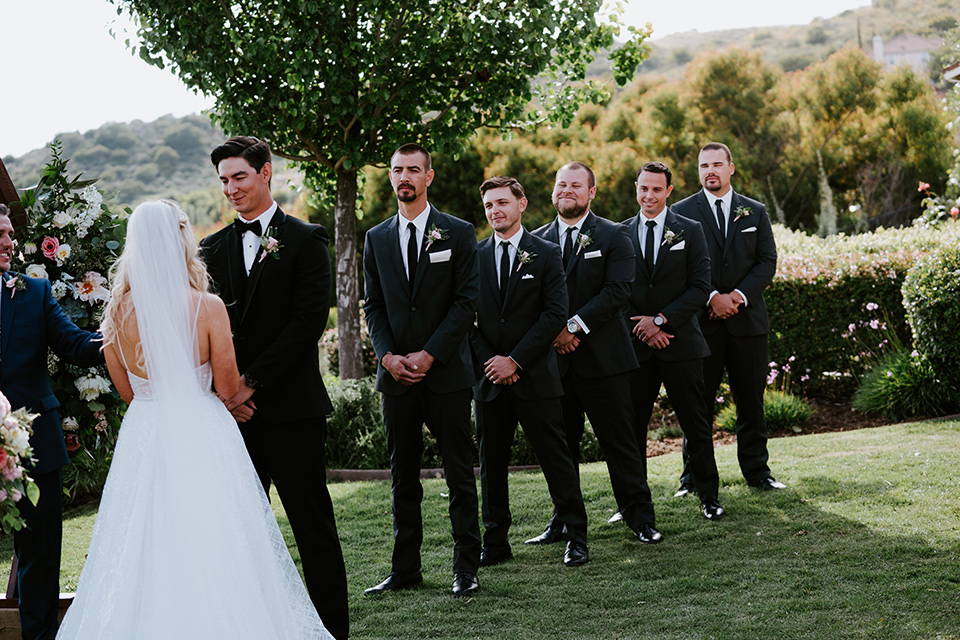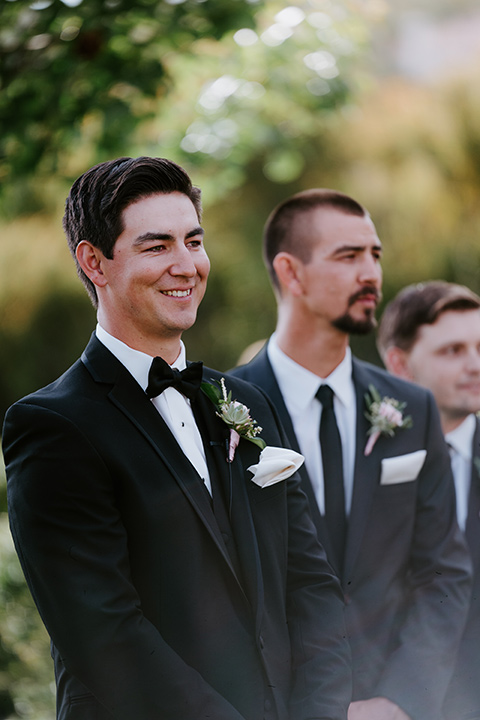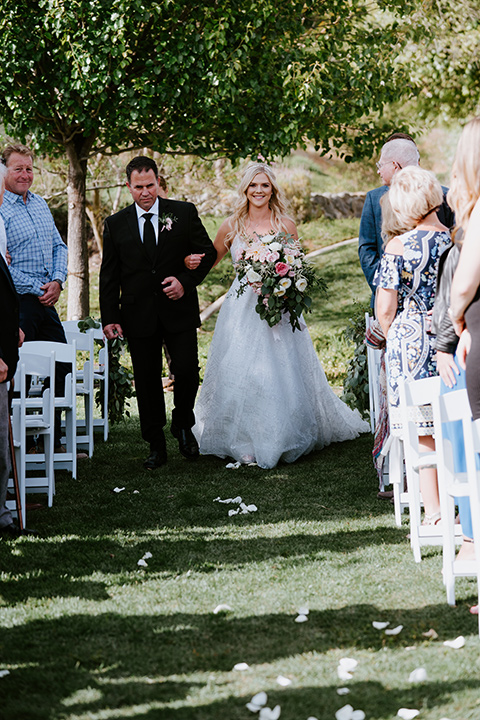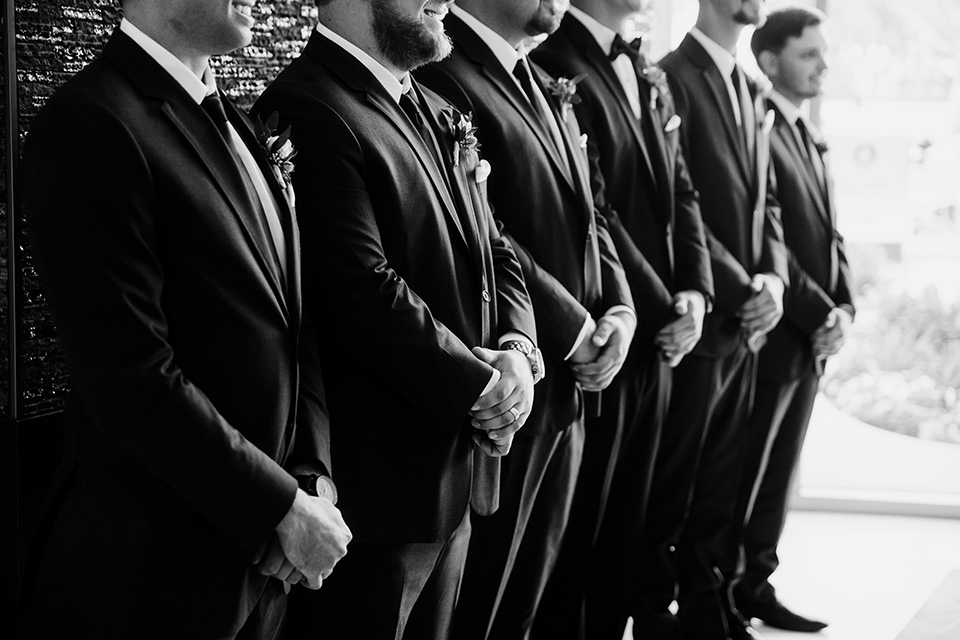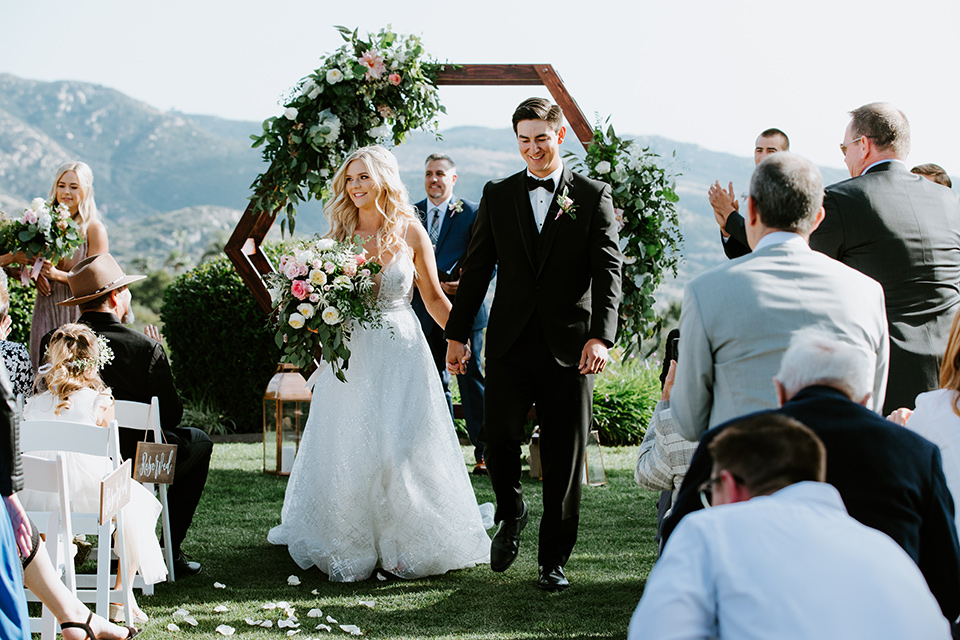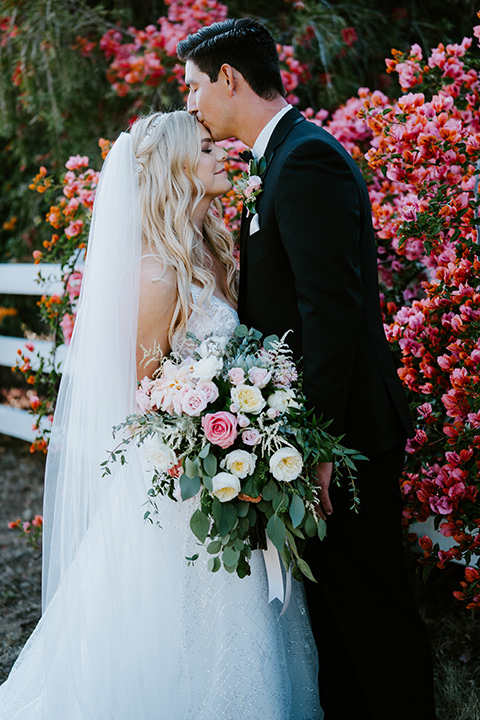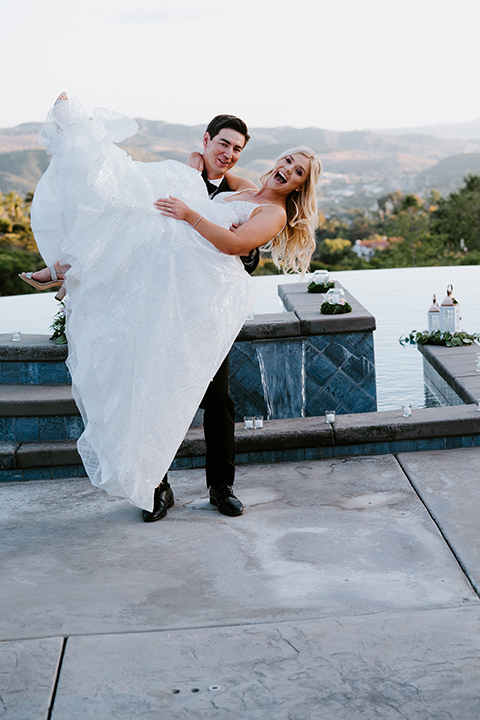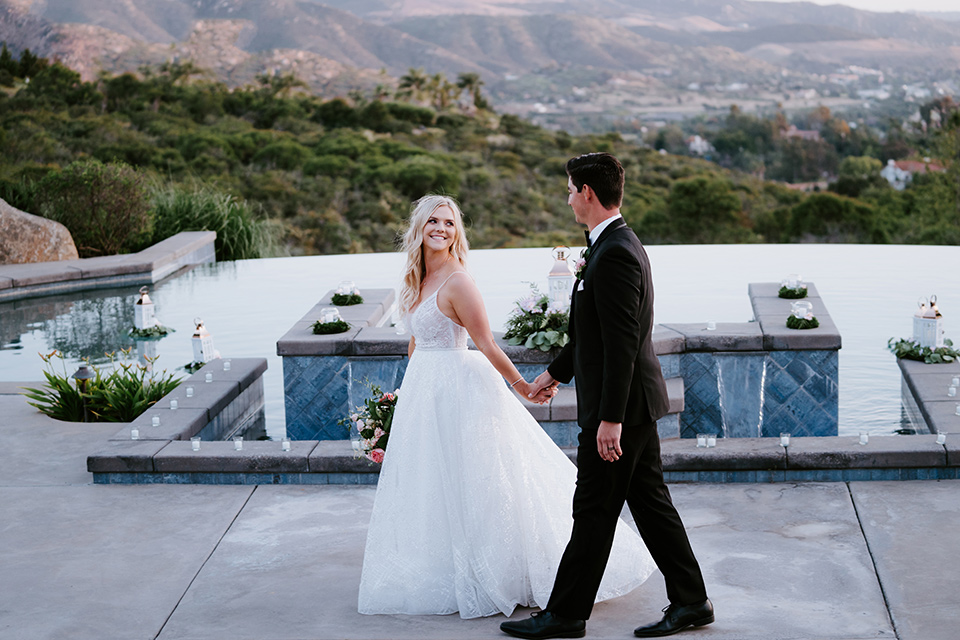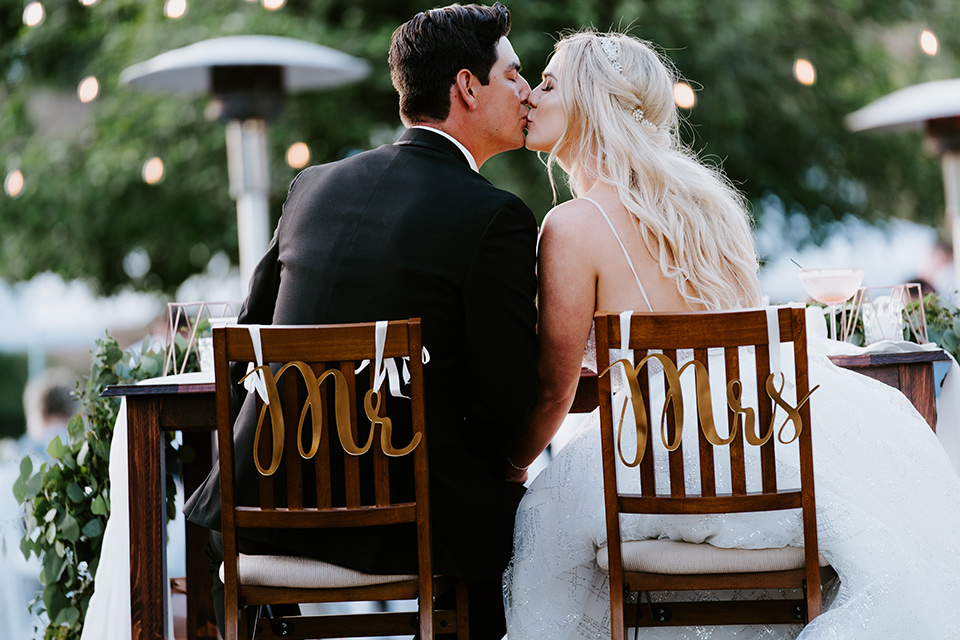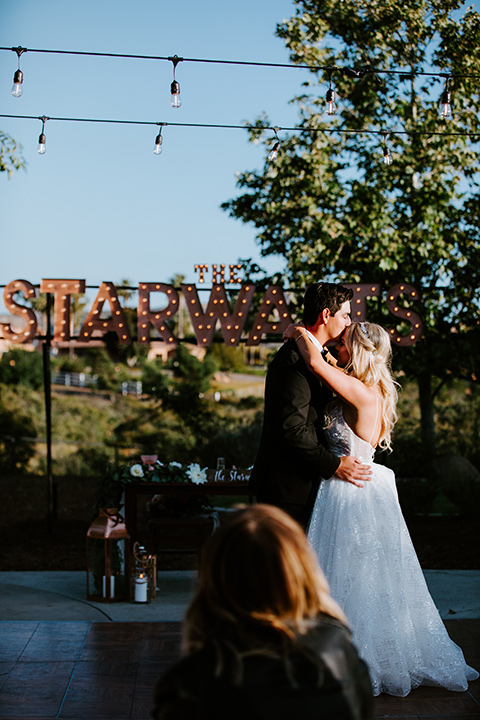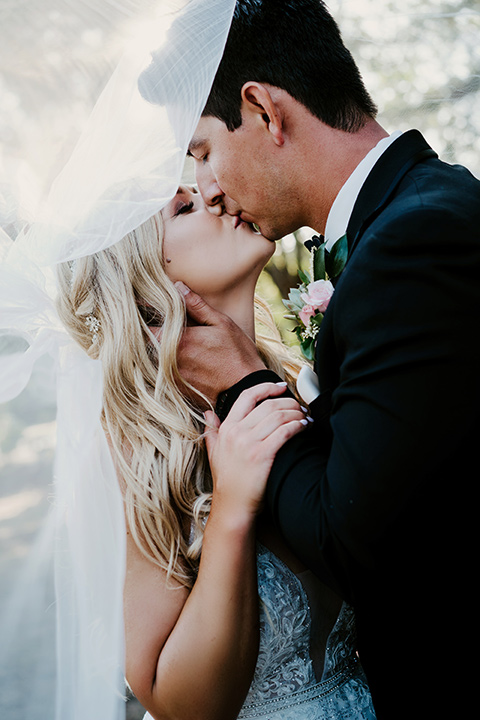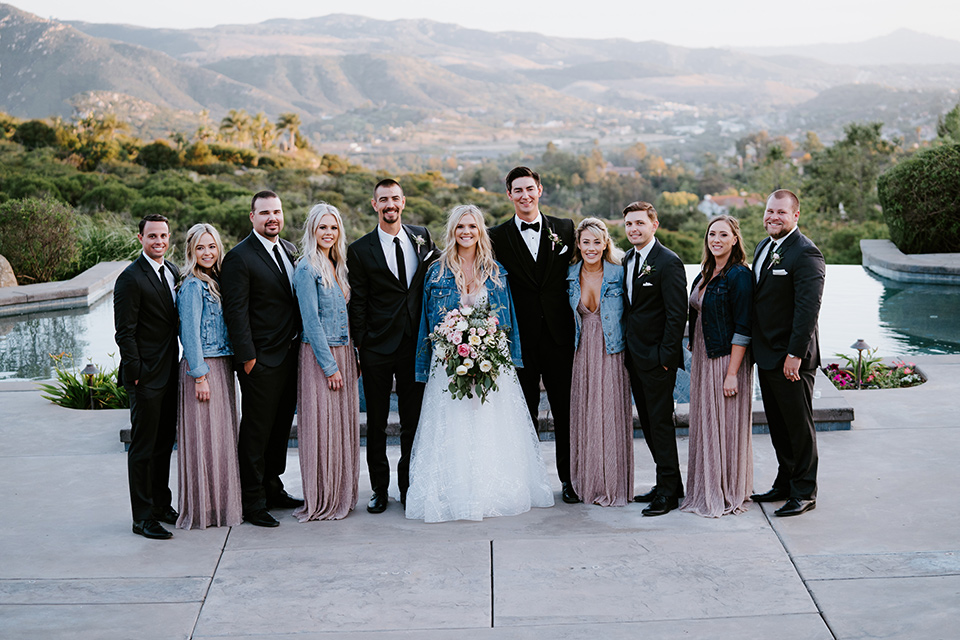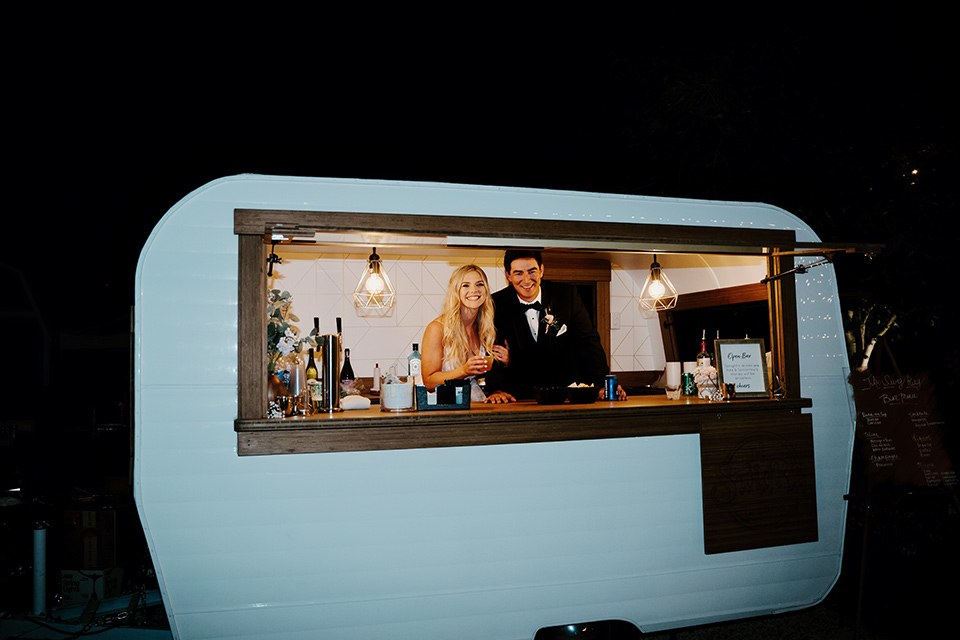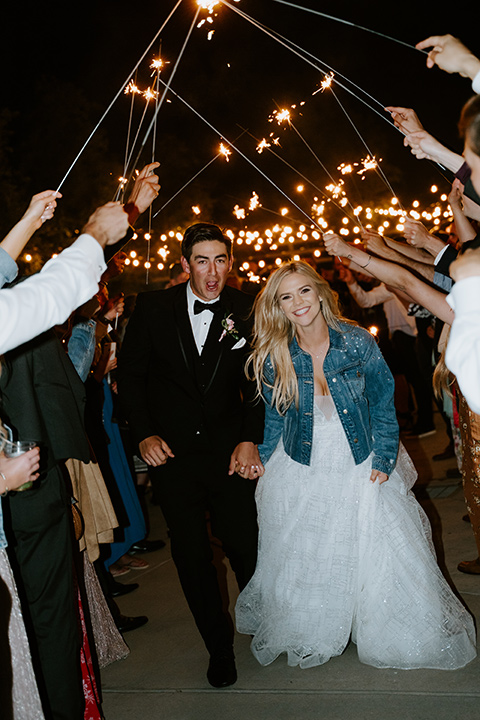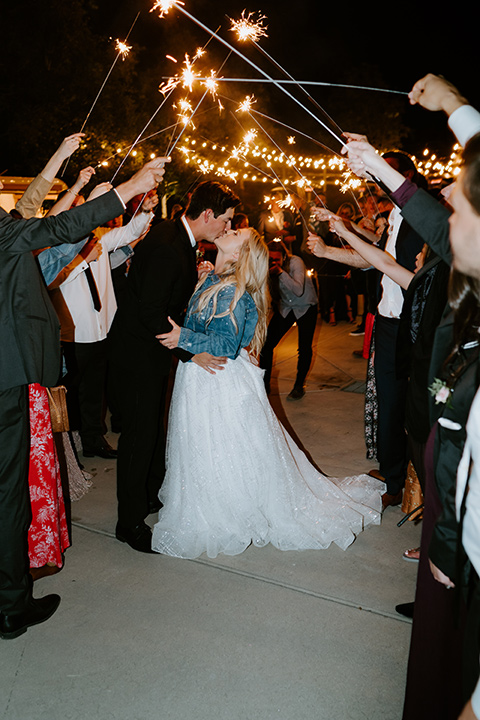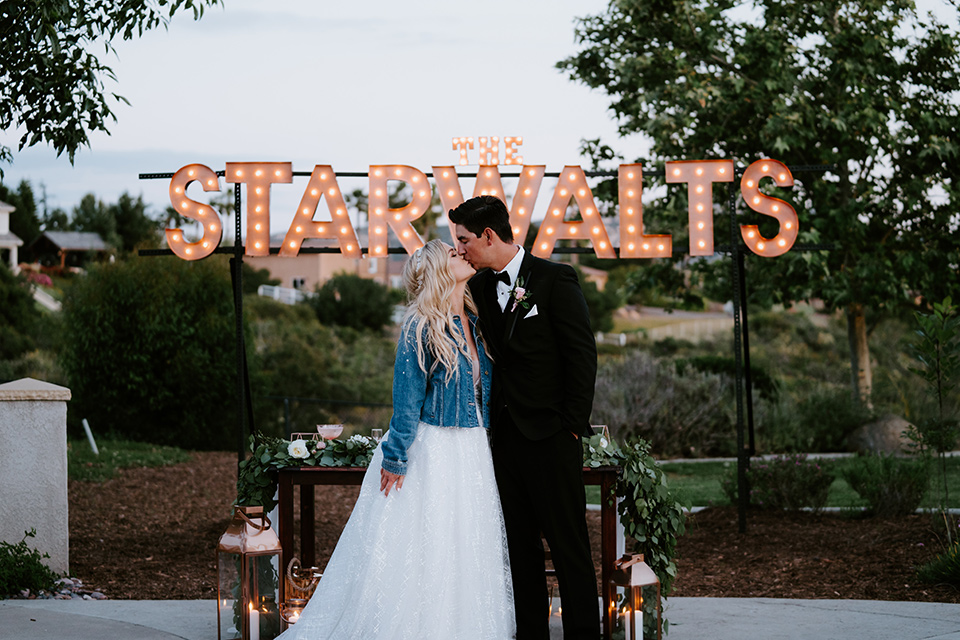 Makeup: Karly Eldridge Makeup | Lashes and Tans: Lofty Lash Studio | Hair: Jannae + Heidi Krimple | Gown: Here Comes the Bride SD | Marquee Lighting: May Gawaran | Gown: Windsor | Florals: Joleen Rae Stokes | DJ: TNT Entertainment | Bar: The Swing Rig SD