Photography: Ashley Paige Photography
Design: Fawn Events + All in the Detail Design
Event Host + Rentals: Sundrop Vintage Rentals
Menswear Style: Tons of looks from our rental suit and tuxedo collection!
Here at Friar Tux, we're lucky enough to attend some fabulous wedding events where we get to show off our fun style! This particular night we were invited to Sundrop Vintage's amazing night of fashion and wedding décor ideas. Vendors from all over come together and create a night to remember for the guests. 
Why are these nights important for vendors? Well, it allows us to understand more concepts and ideas that other vendors are being asked for by their brides and grooms. We always want to know what our couples are looking for in design for their big day, this allows us to know more about what styles and fashions we should carry.
For this night we wanted to bring the drama to the bold and bright colors of the décor. For our main groom, we put him in a black velvet tuxedo with a deep burgundy long tie. This look is romantic and suave, allowing the groom to be his dapper self. Another look from this night was our cobalt blue suit with a blue floral long tie, this monochrome look is simple and sophisticated, and can be paired with any style of wedding design. 
We decided to put another model in one of our long-time favorites: the burgundy tuxedo. One of our favorite ways to style this tuxedo is with a black shirt and black satin long bow tie. Here we actually went with a black faux leather bow tie, to spice things up just a tad more because who doesn't love a little spice. The last model we put in a light grey suit with a navy floral long tie. What we love about this look is the contrast between the deep navy and the light grey, this creates a fun cohesive look that would be perfect for any groom or groomsmen.
When looking for California based wedding vendors, look for ones who are active in wedding communities like this. It shows that they want to go above and beyond for their customers. They want to know the latest wedding trends and work well with many vendors to create those looks and trust us, Sundrop Vintage is a furniture curator and rental service that will make your wedding pop!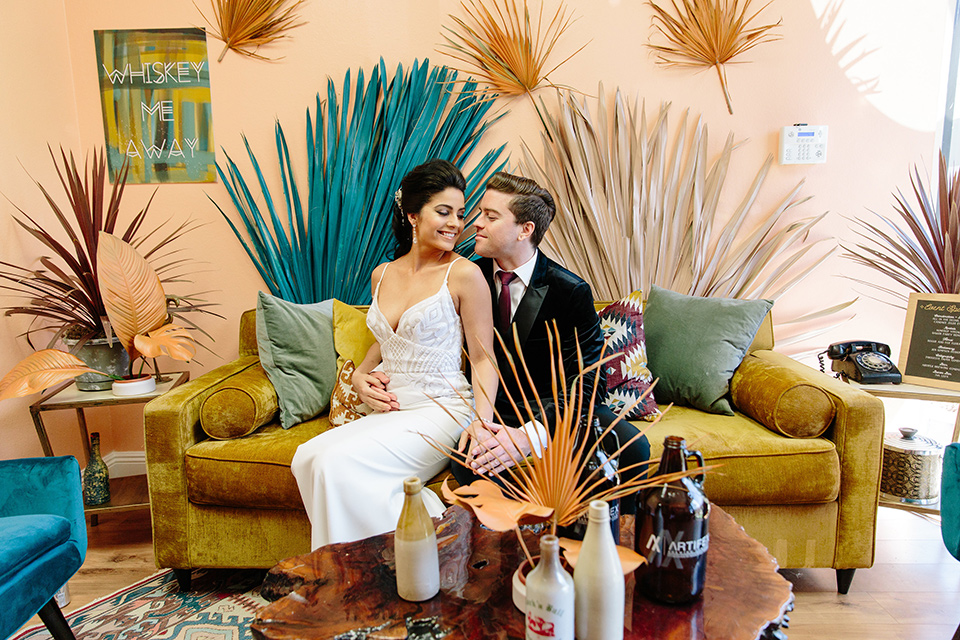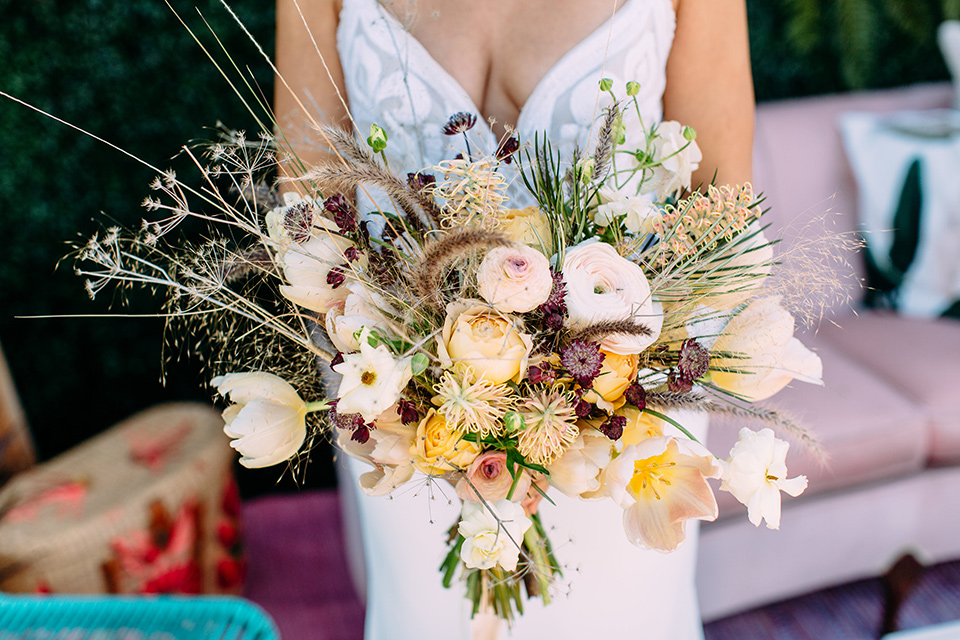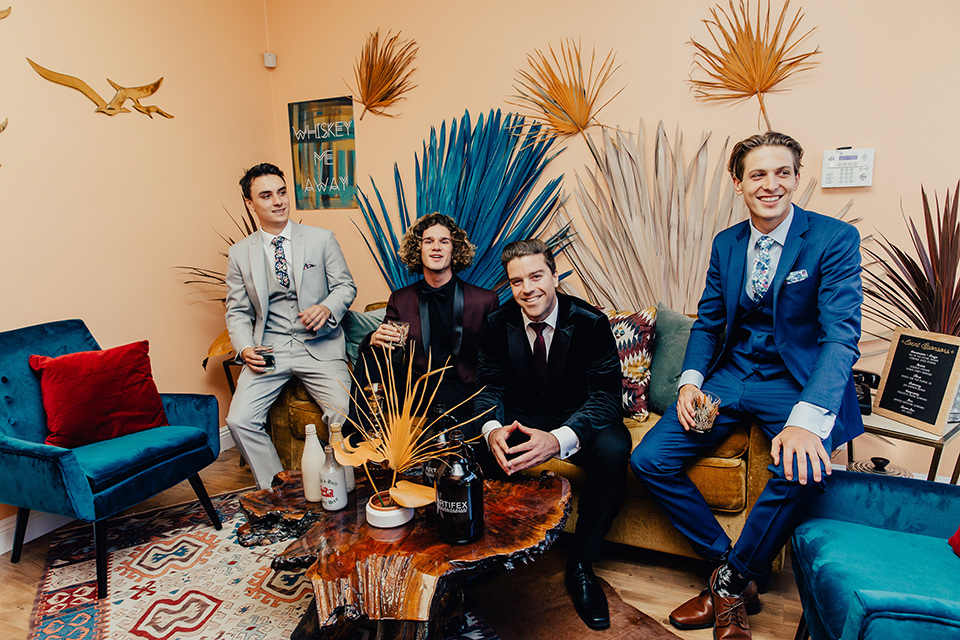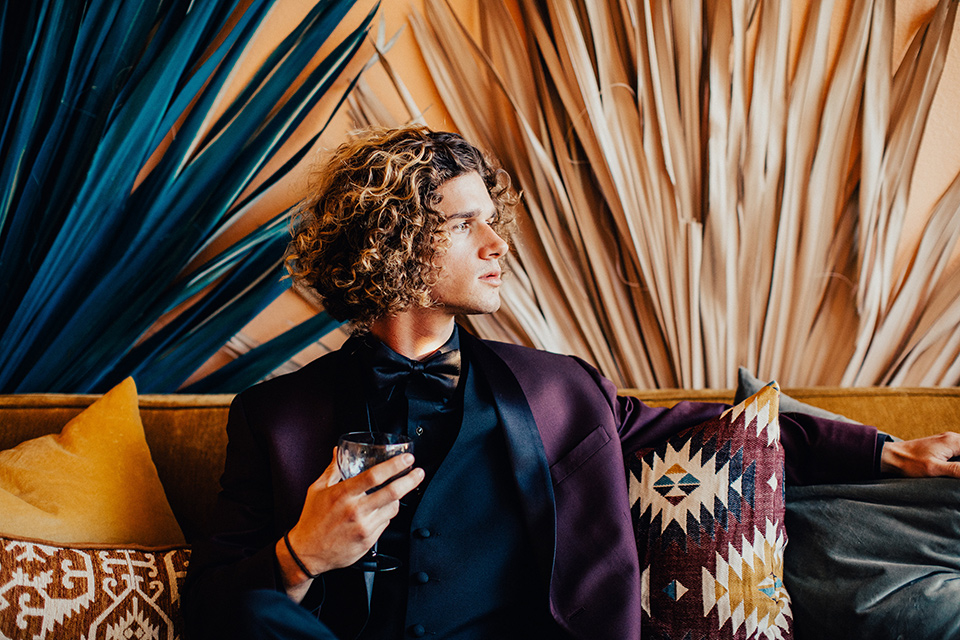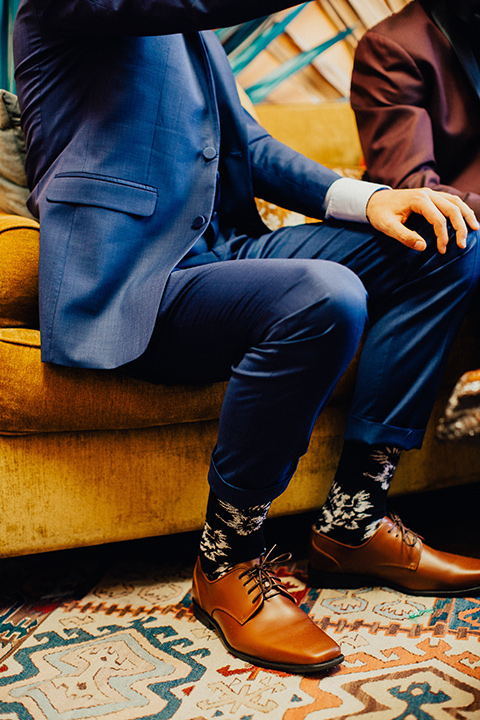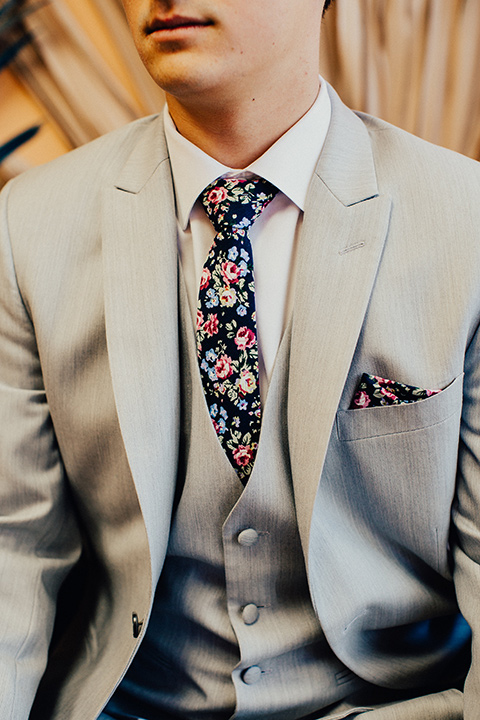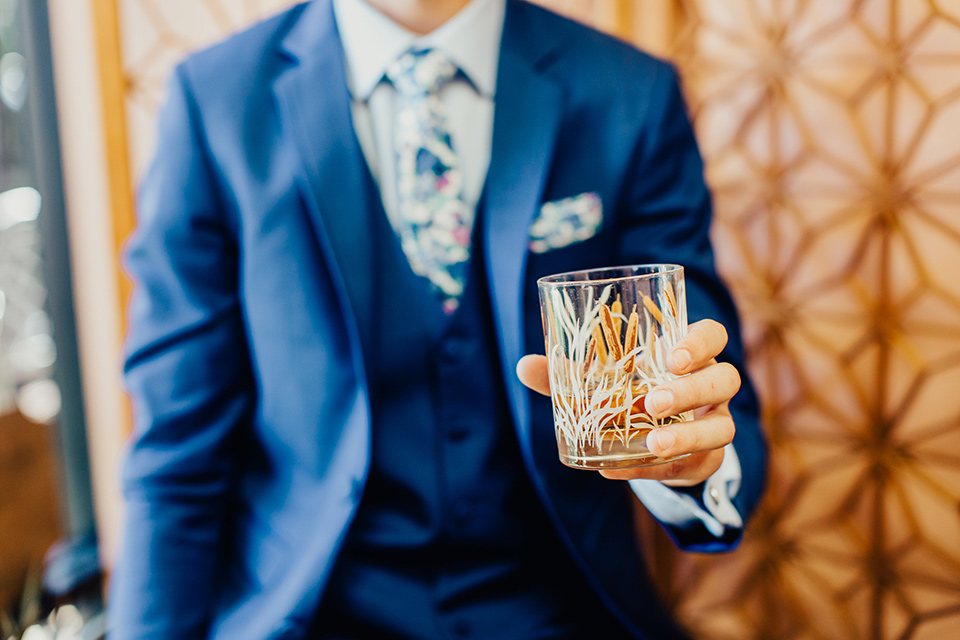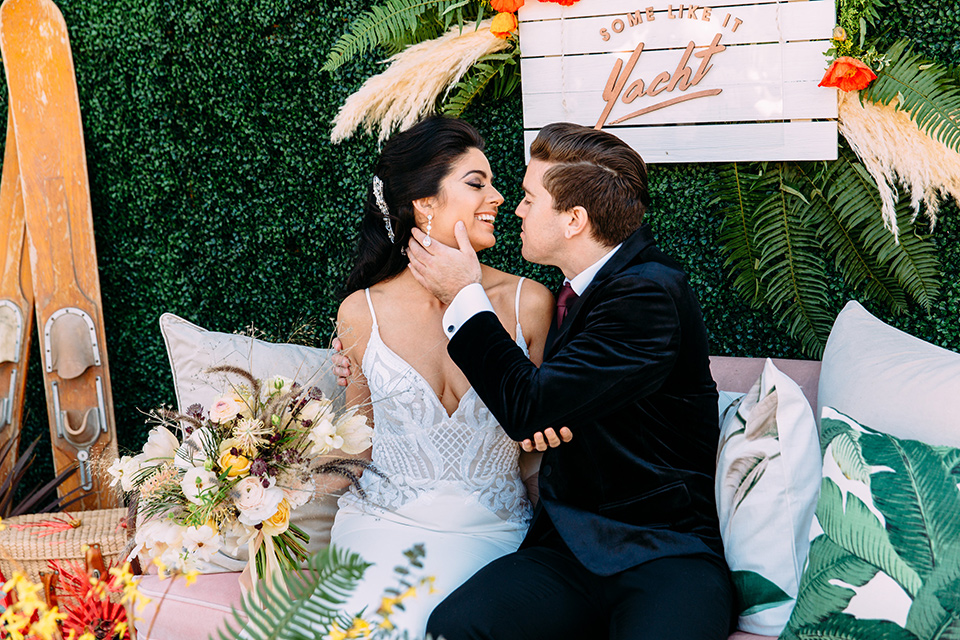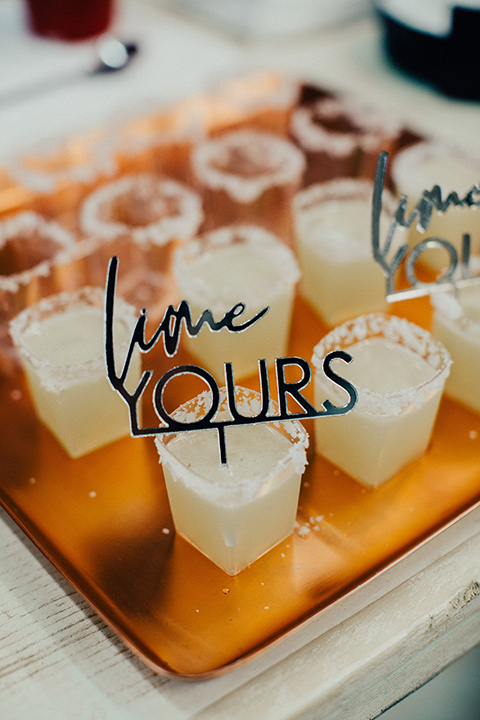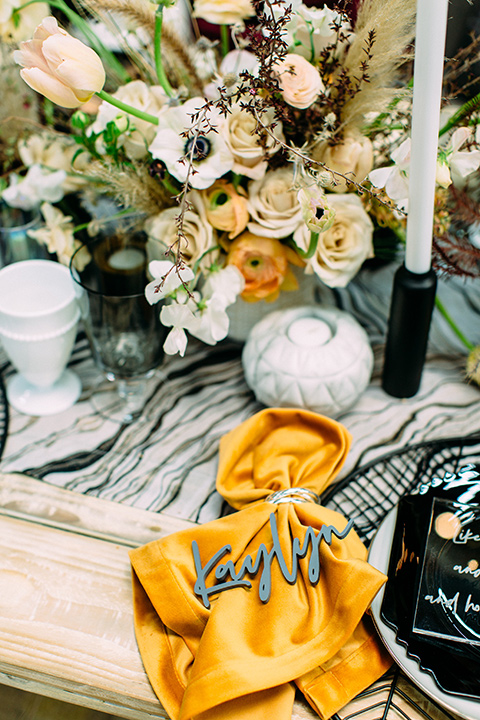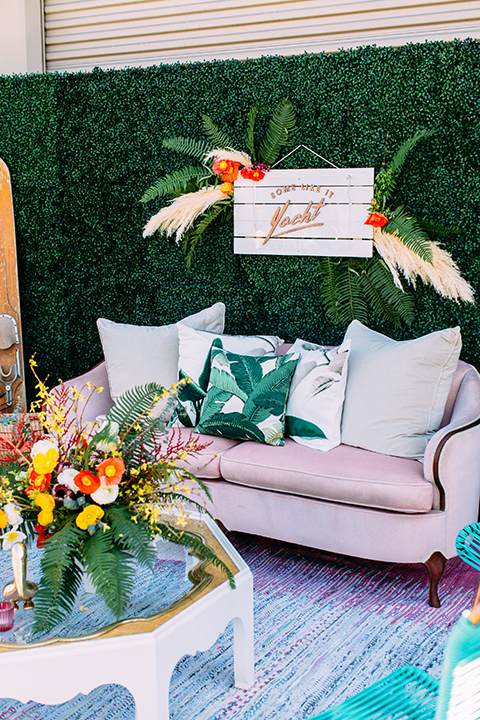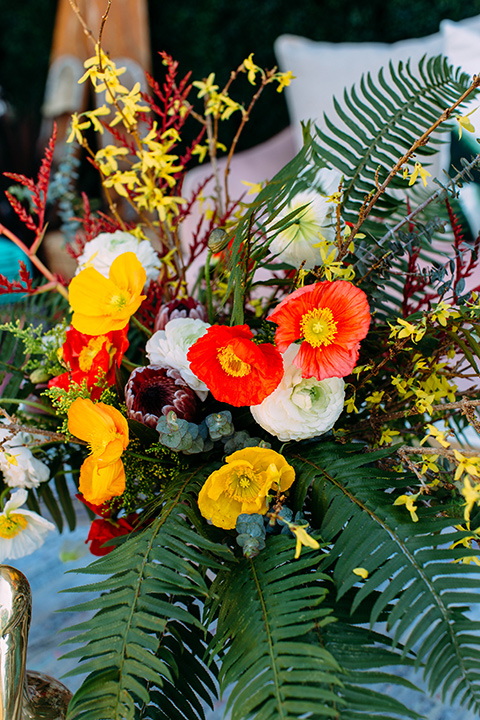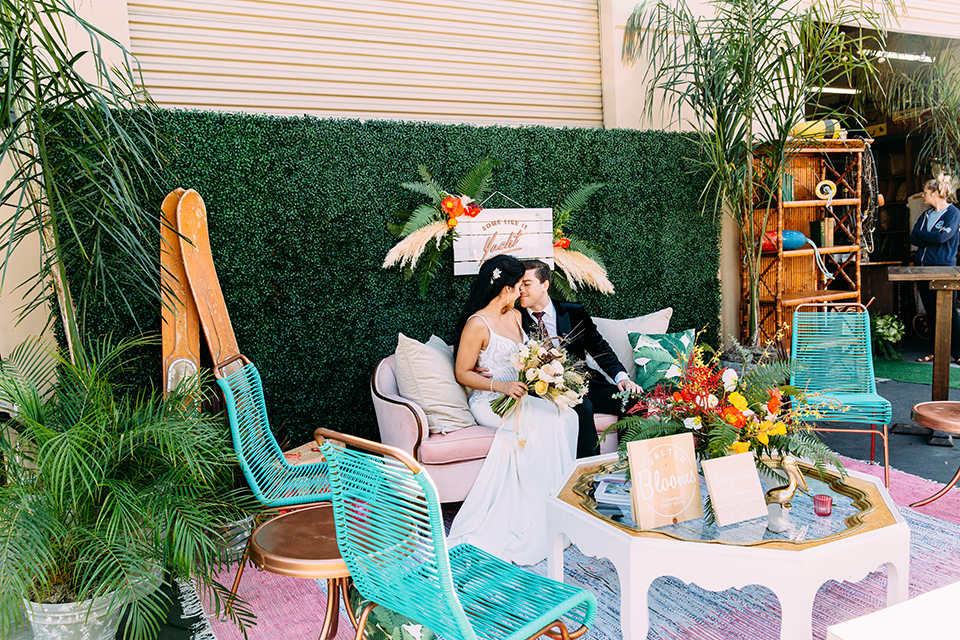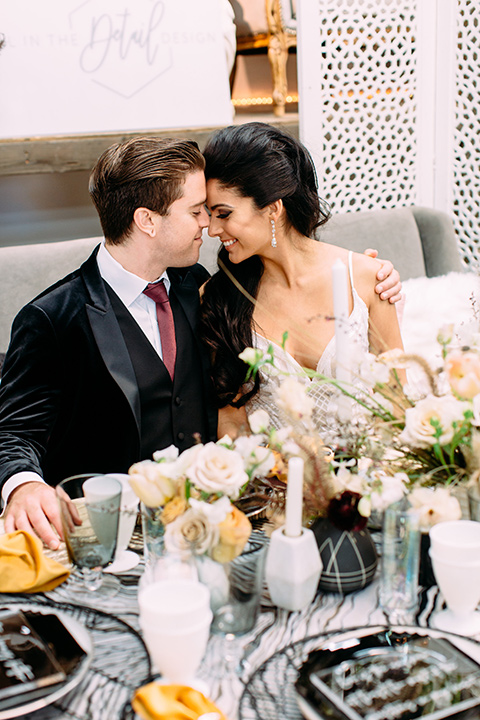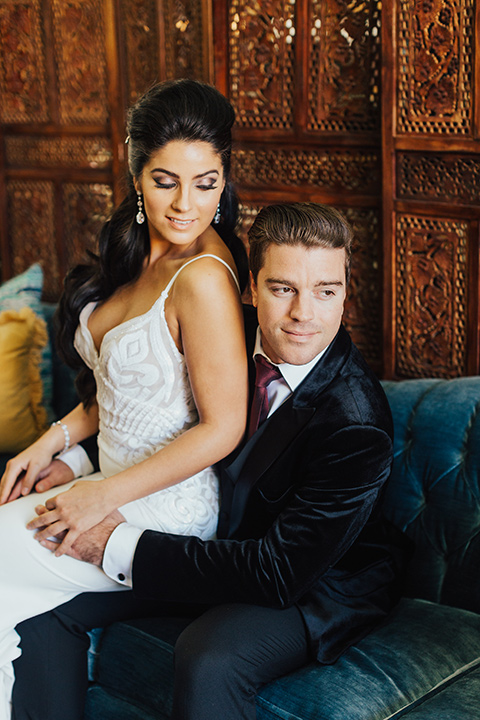 Florals: Rouge & Fox Floral Co + Salted Blooms | Beer: Artifex Brewing Company | Bacon Bar: Iva Lee's Catering | Lights: Lights for Nights | Gown: Mary Me Bridal | Beauty: Beauty & the Beach | Jewelry: Petal and Stones | Signage: Jen Simpson Design + Pirouette Paper | Calligraphy: Grace Words by Melanie | Bar: Please and Thank You Bar | Hedge Walls: Jay's Catering | Cursive Stir Sticks: Creative Amme | Sponsor: Wedding Chicks