Venue: The Secret Garden at Rancho Santa Fe
Photography + Planning: Epic Events Group
Groom Look: White with Black Shawl Lapel Tuxedo
Groomsmen Look: Black Shawl Lapel Tuxedo
It is no secret that here at Friar Tux we are big fans of white and black wedding designs.  They're chic and classic, and who doesn't want that for their big day! We love that though it is a simple color design, you can really have so much fun with it! Take James and Chrisette's stunning wedding as the perfect example on how to make a big statement with this traditional color palette. 
And we are so lucky to be able to get the inside scoop on this wedding from the bride herself! From inspiration to advice see below our fun Q & A with Chrisette!
Friar Tux: What was the inspiration behind your wedding day?
Chrisette: The classic black and white colors and romantic details.  I work in marketing and graphic design so coming up with just 1 theme was actually really difficult, not to mention the amount of times we had to reschedule and change things due to COVID rules and restrictions. After waiting 2 years, and not being able to hold the wedding I wanted... I realized, we can do whatever we want with this theme! Let's be flexible with our vision and just have fun with it! Anything goes, it's your wedding!  I'm truly just so glad it all came together and actually happened. Everything looked so beautiful, just the way I wanted it!
Friar Tux: What is one piece of advice you have for couples who are starting to plan their wedding day?
Chrisette: Just be prepared to know that you will go over budget, but make sure you talk things through before just booking things. It's a compromise!  Also, pay for the videographer. We're so happy we added this on. Reliving the moment after how fast the day past, was well worth anything that money can't provide.
 Friar Tux: Looking back, what is the most memorable moment of the wedding day for you?
Chrisette: My most memorable moment from our wedding day was being able to walk down the aisle with my dad. I waited 2 whole years to do this. And seeing everyone in attendance while walking down the aisle just brought the biggest smile to my face. It was a dream come true and so incredibly worth the wait.
Thank you Chrisette for sitting down with us to talk about your stunning wedding day!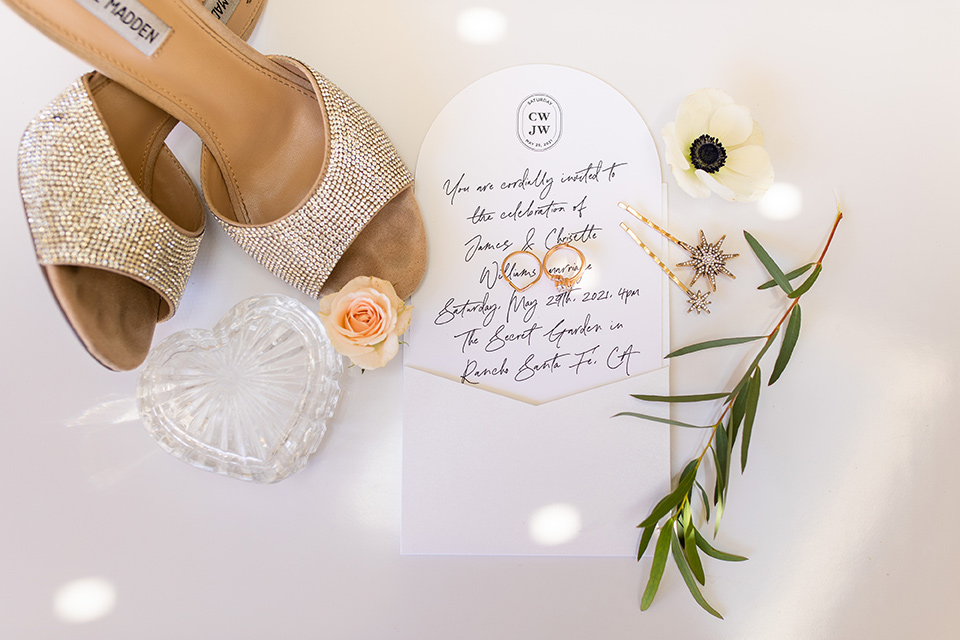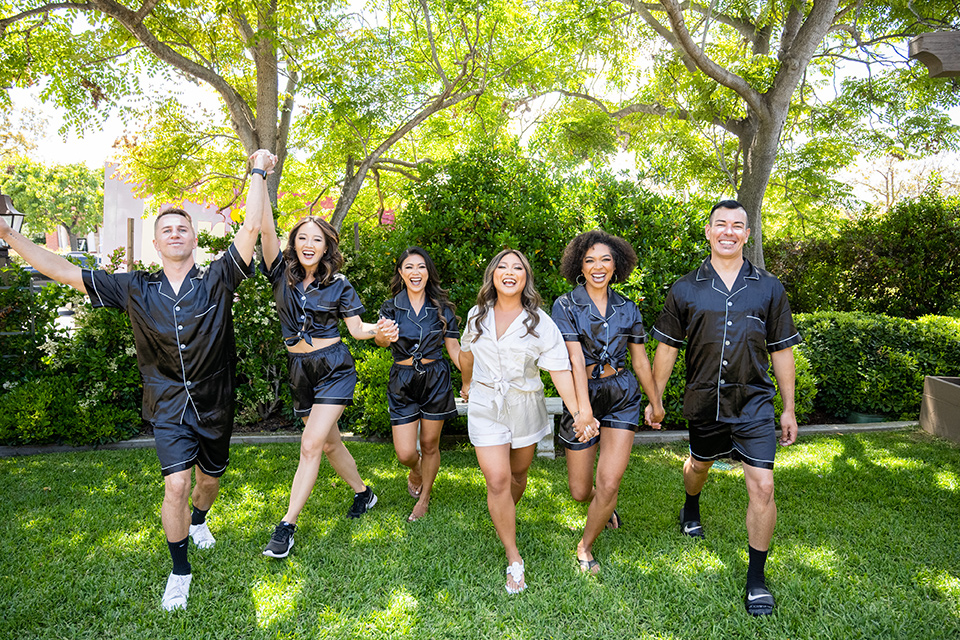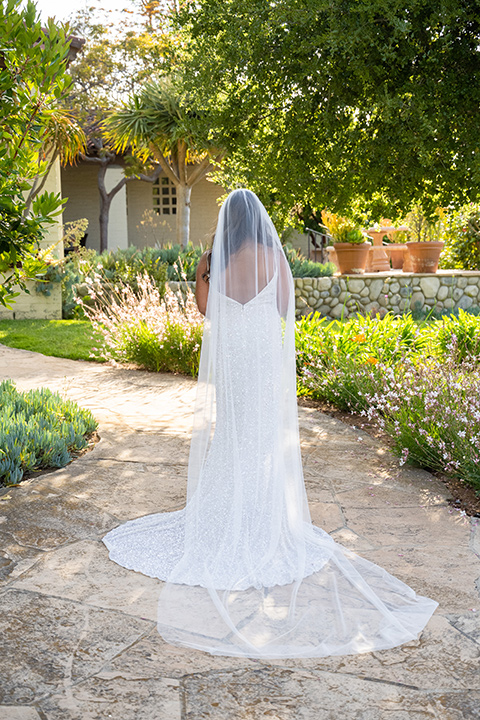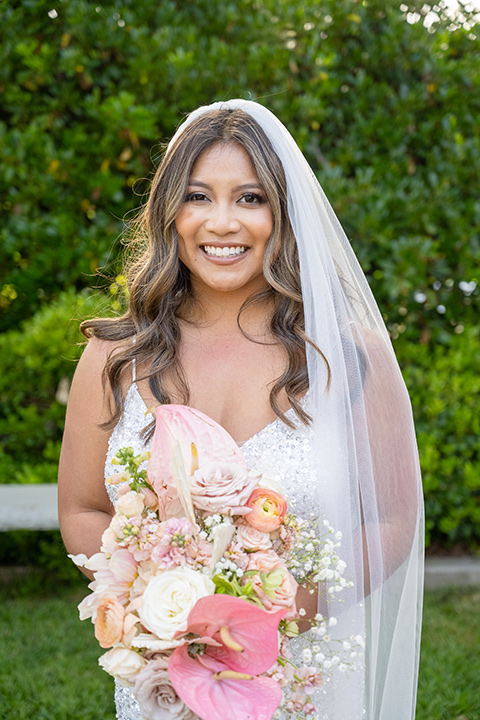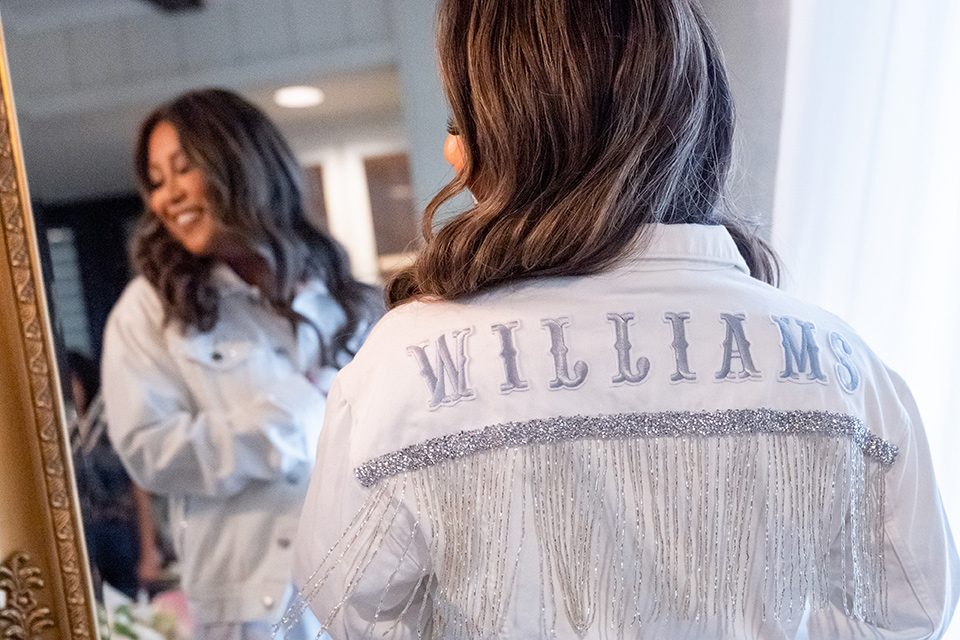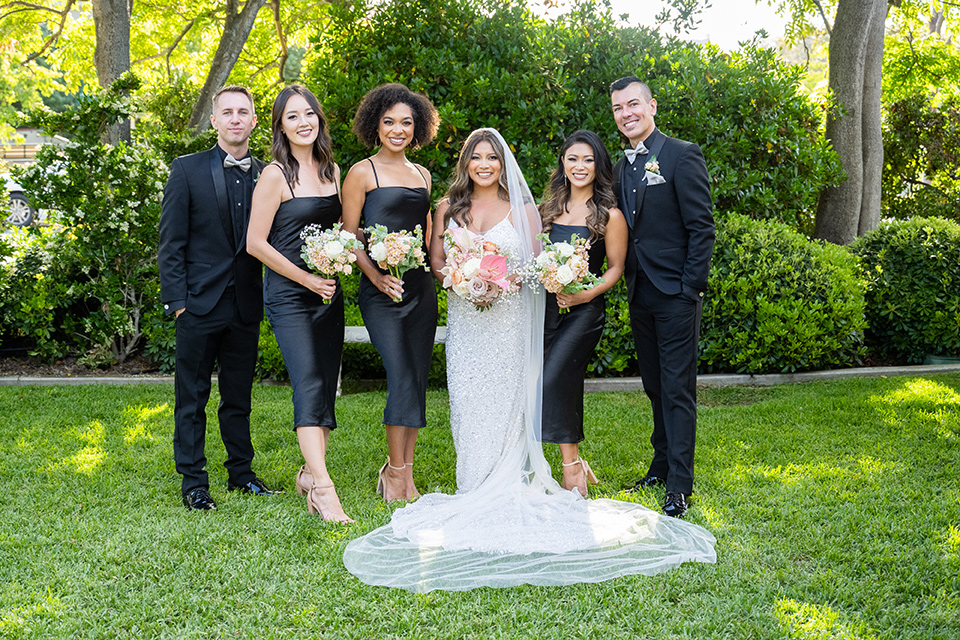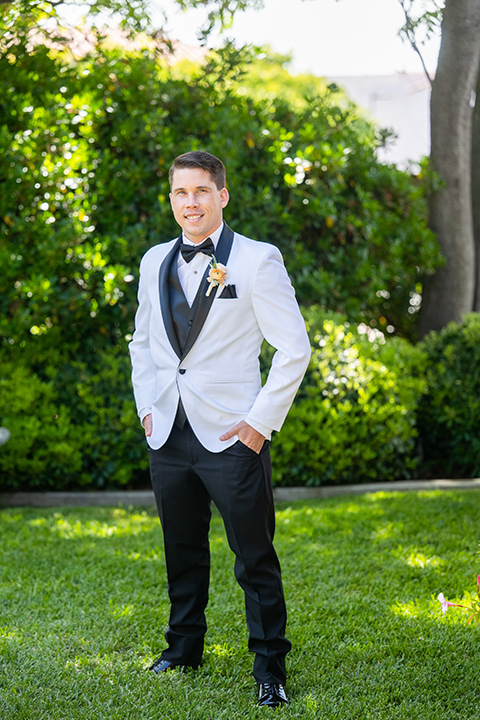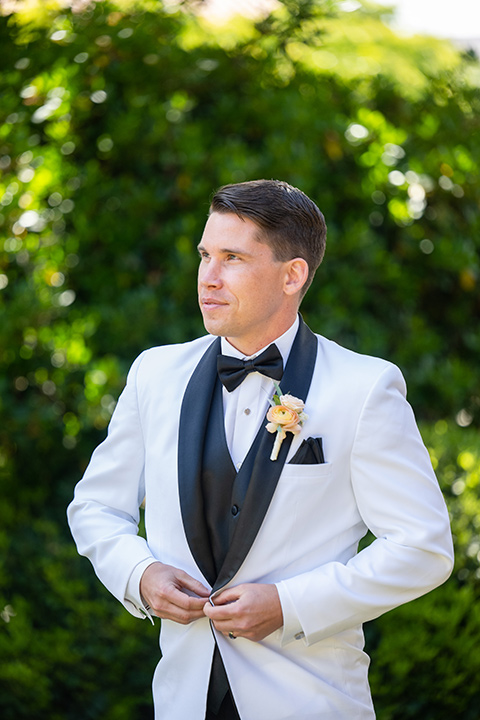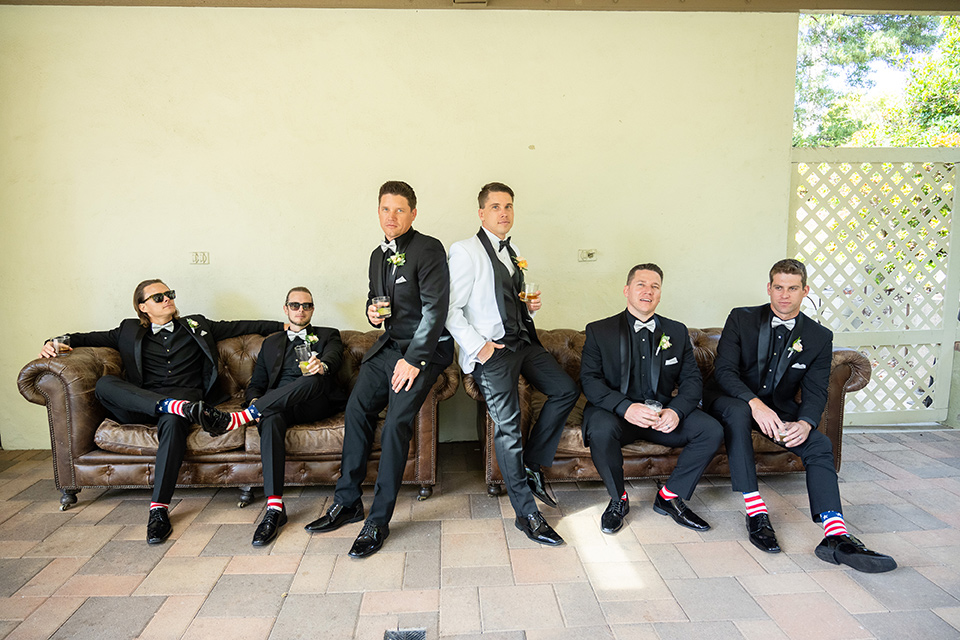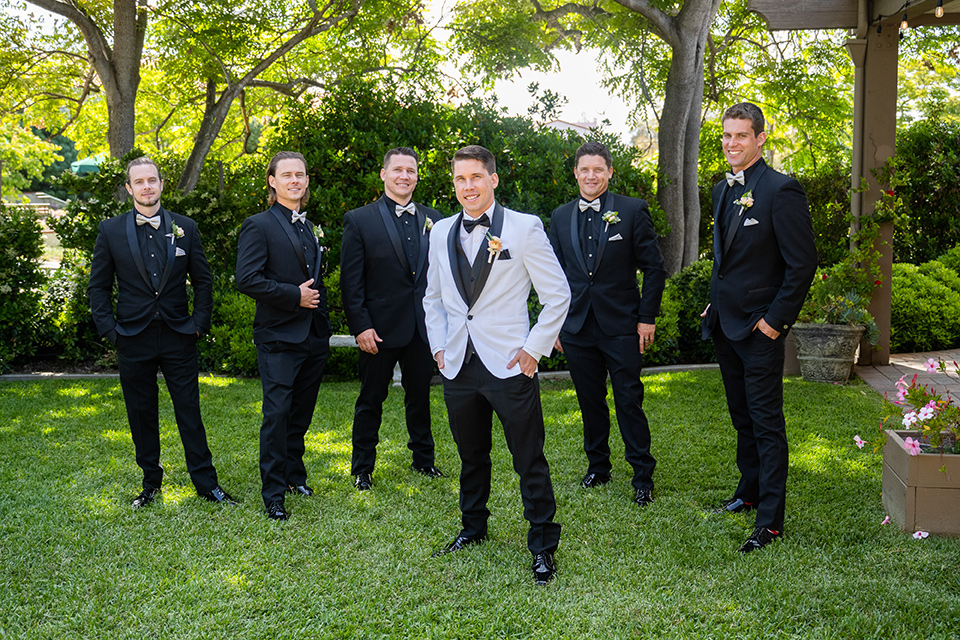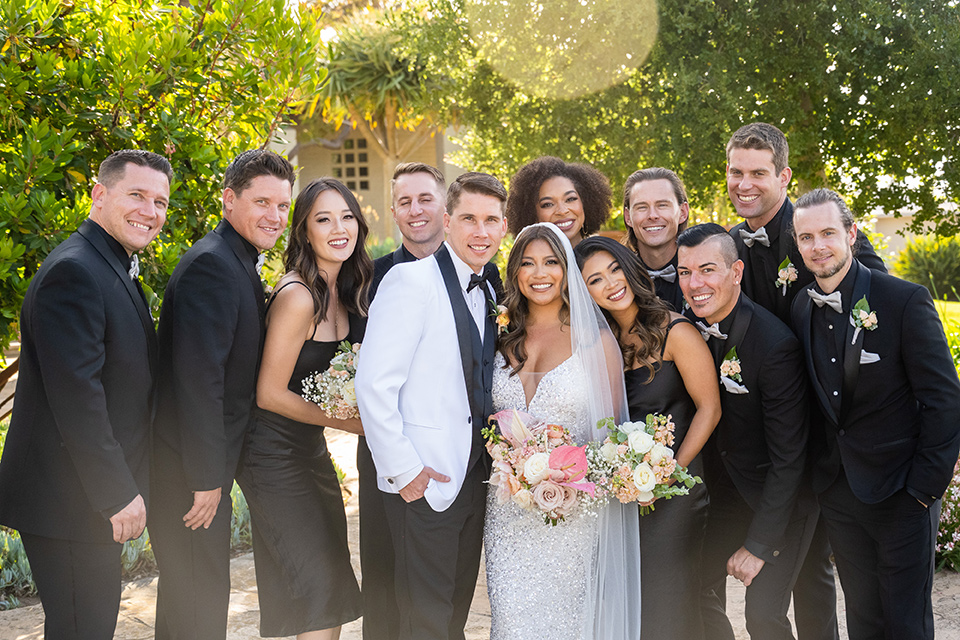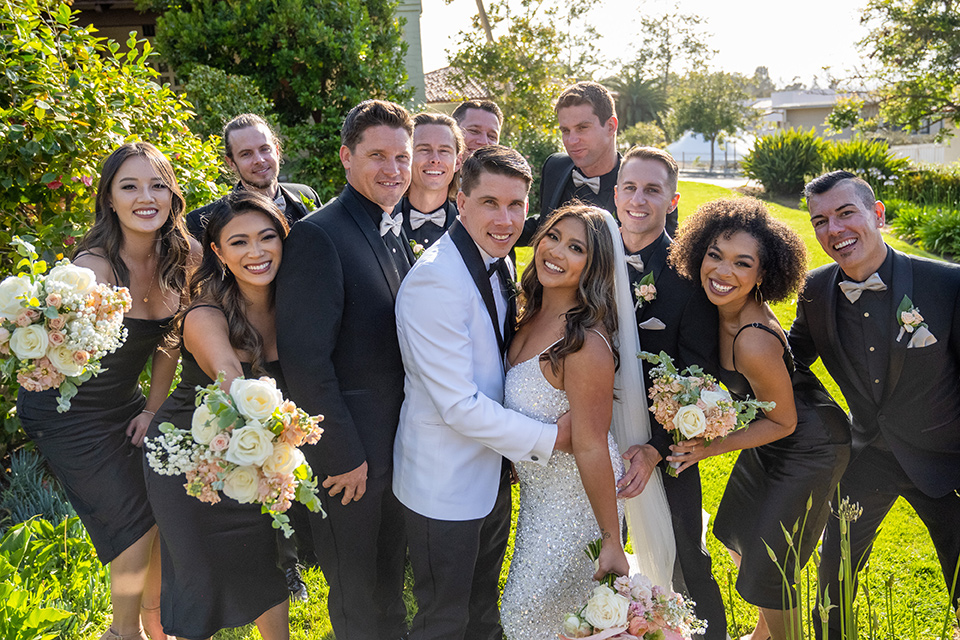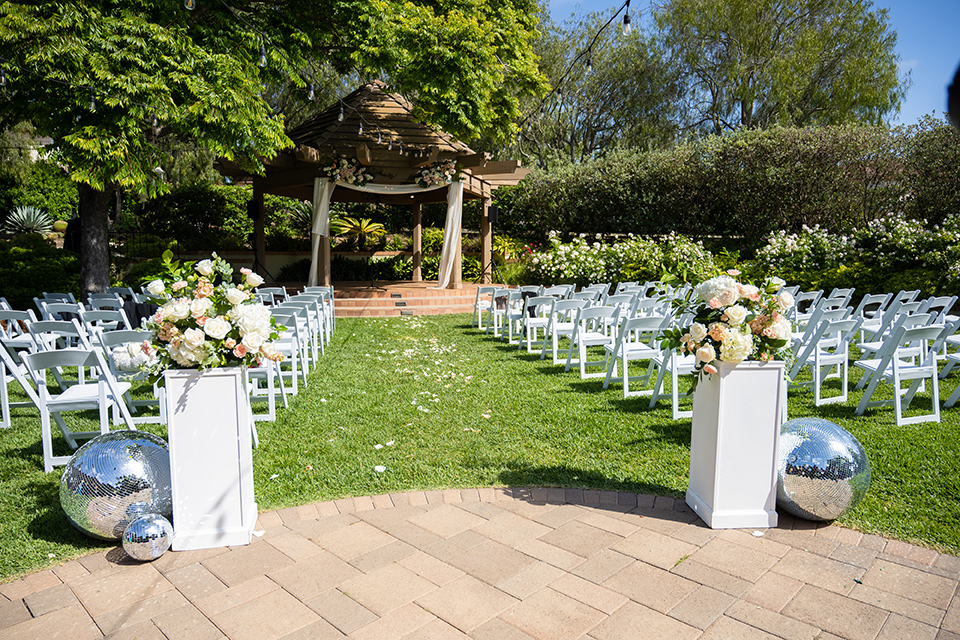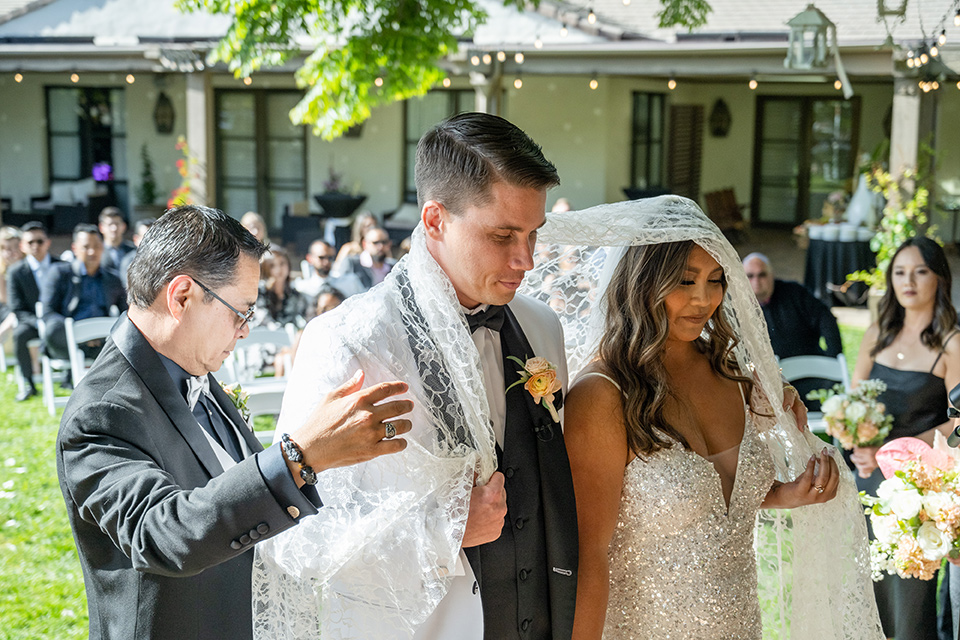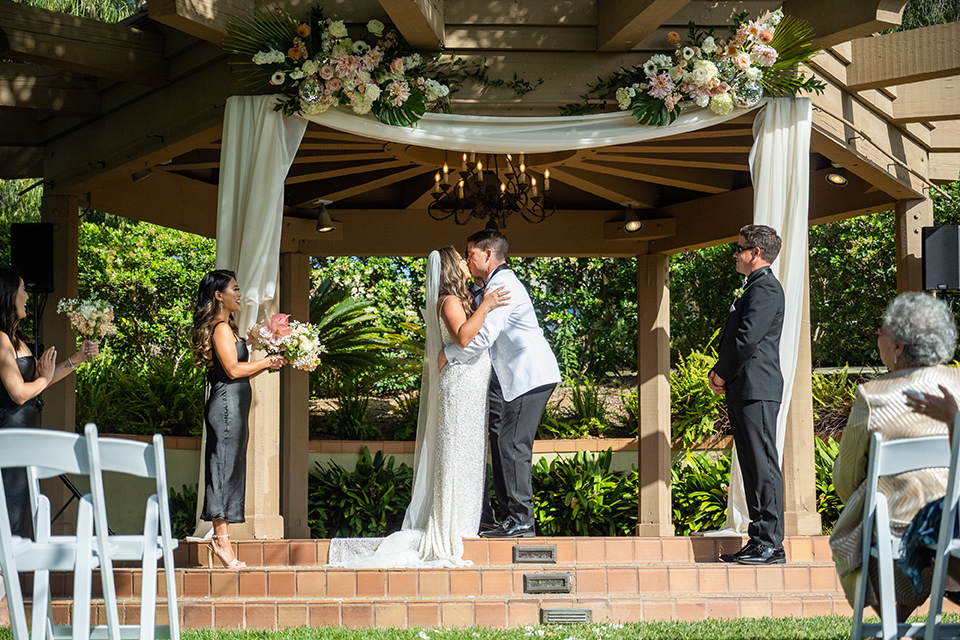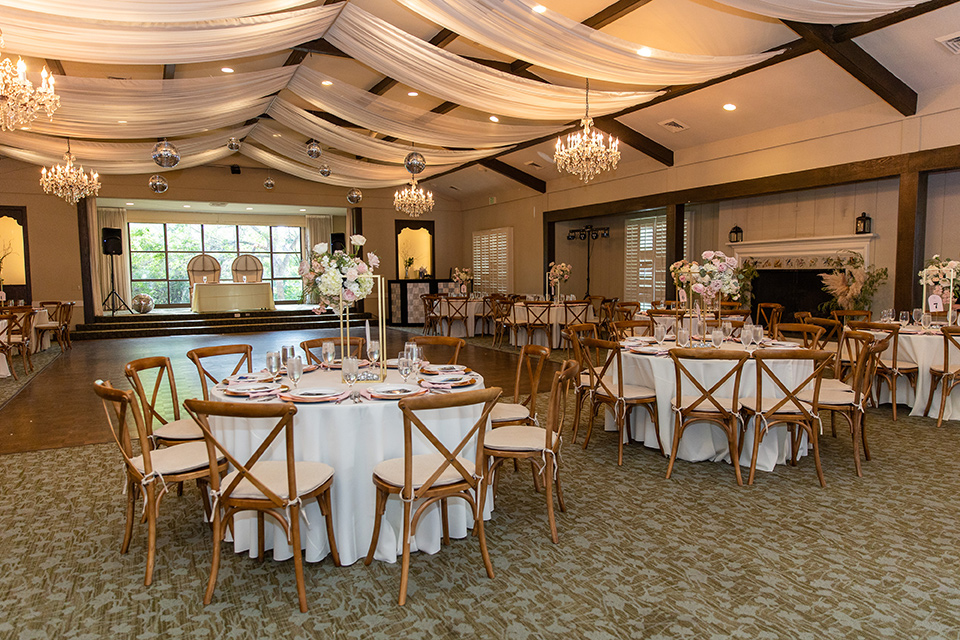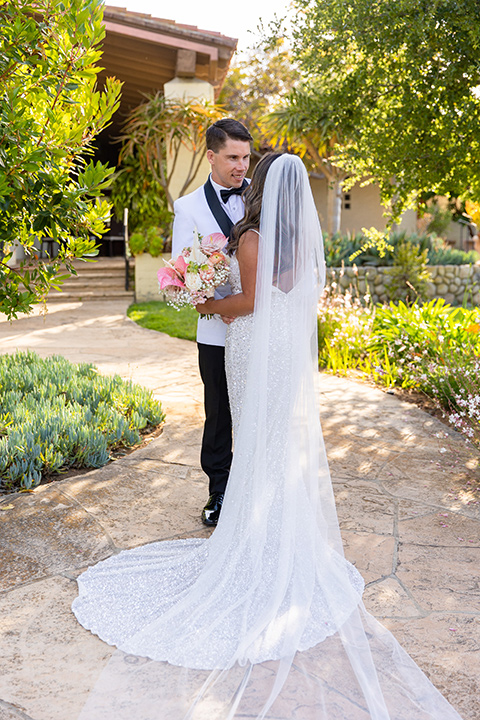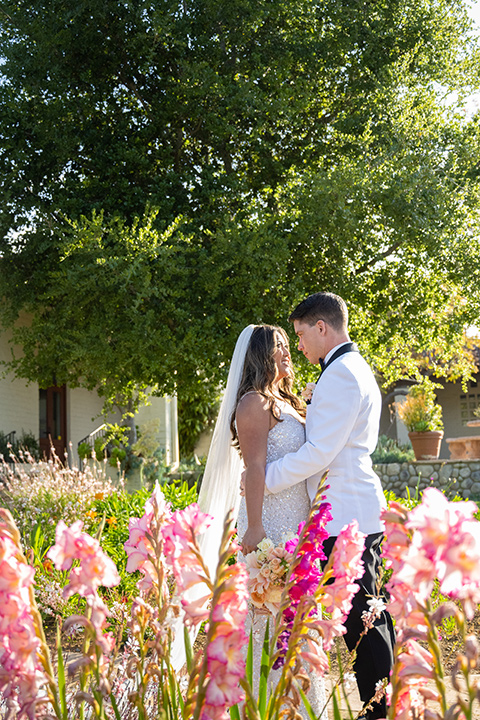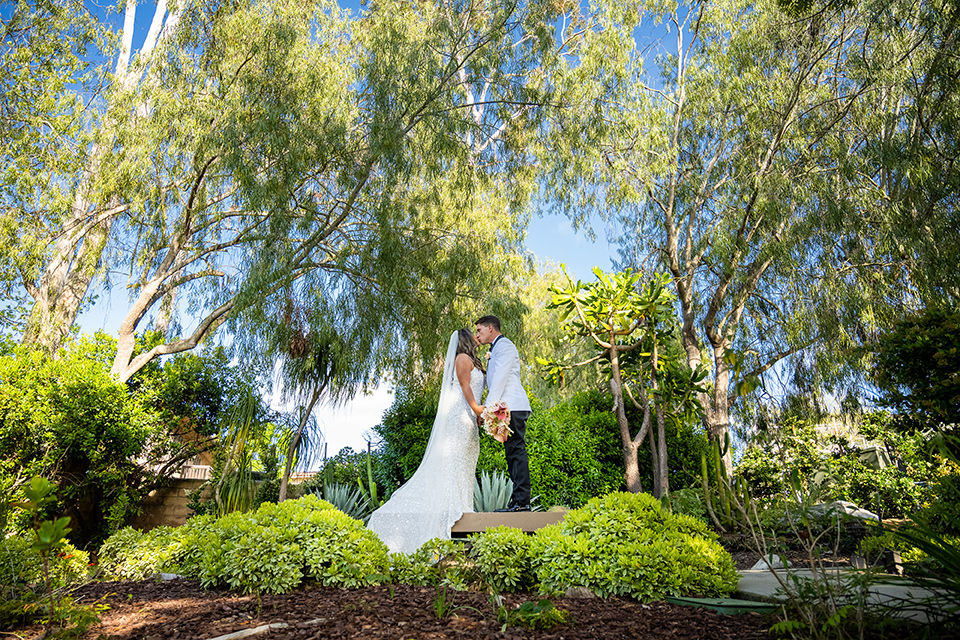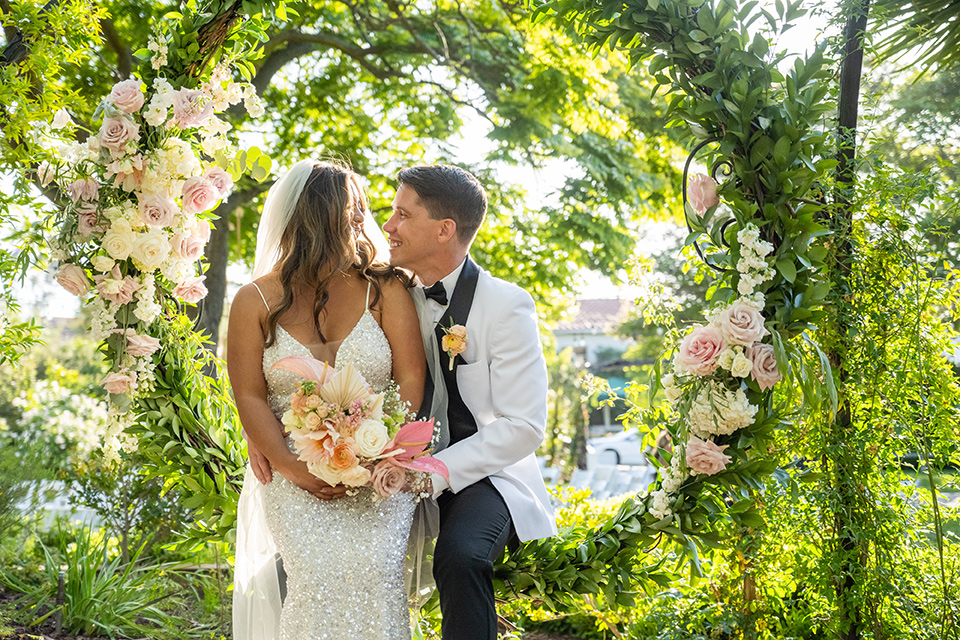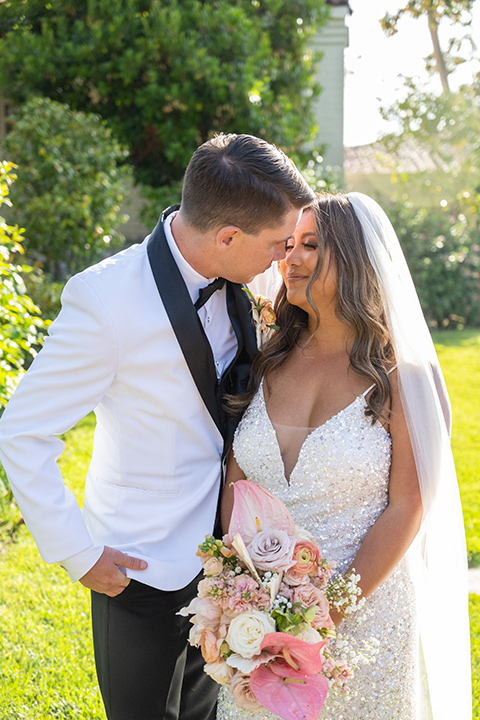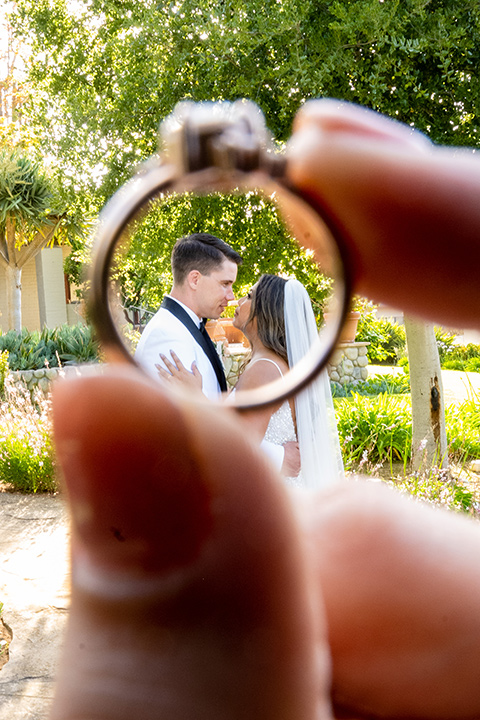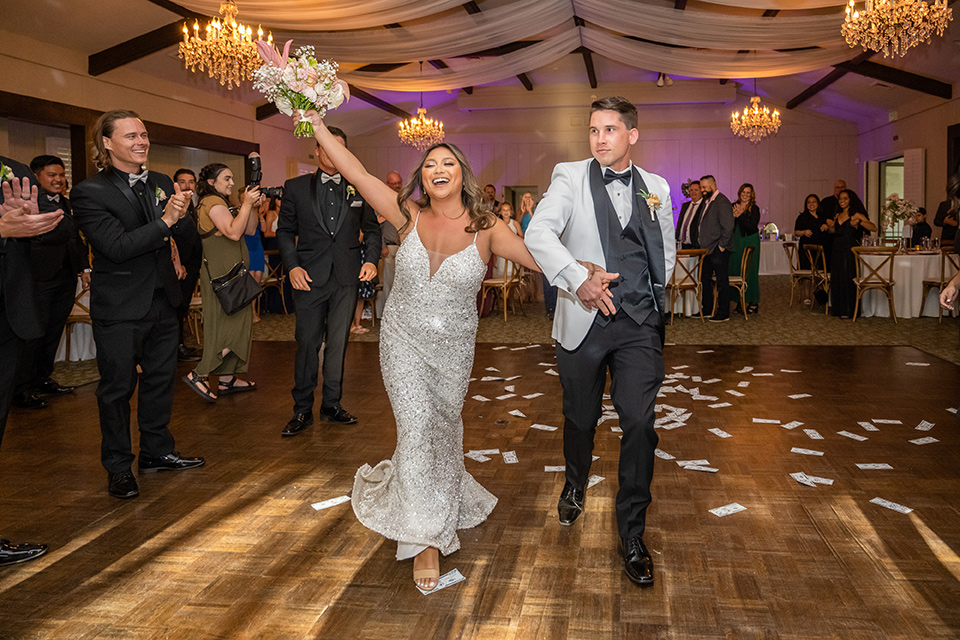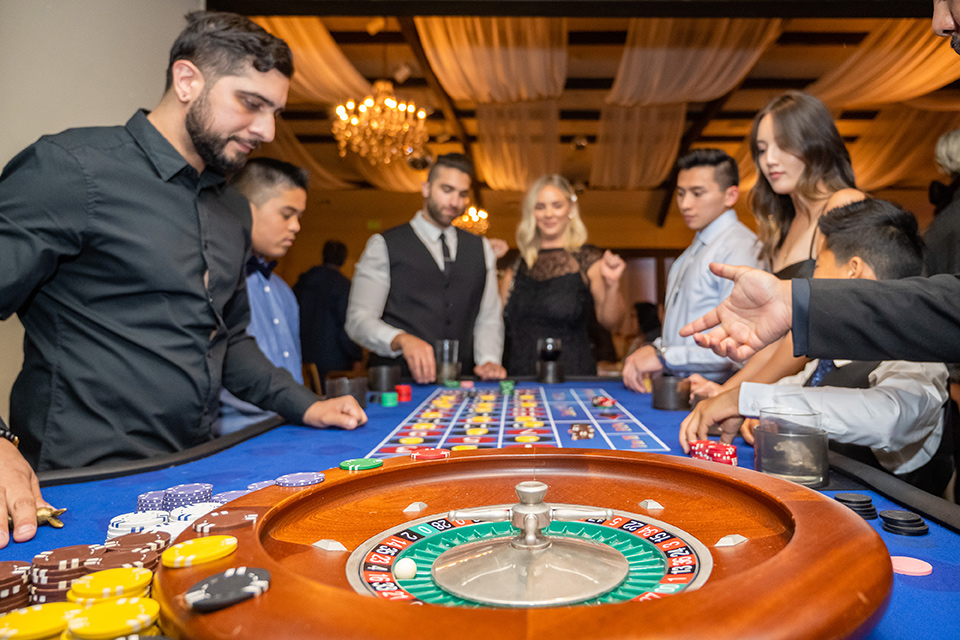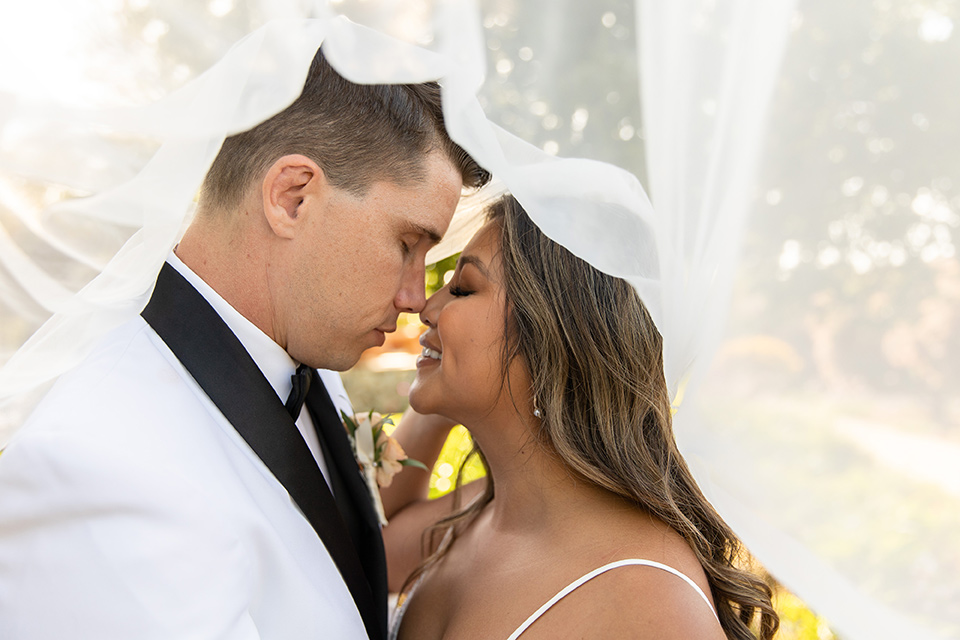 Rentals: Bright Event Rentals | Gown Designer: Theia Bridal | Gown Boutique: The Dress Theory | Beauty: Peretti Hill | Catering: Mealuxe Catering