Venue: Hilton San Diego Bayfront
Event Planning + Design: MHM Weddings
Photography: Blessed Wedding Photography
Menswear Style:Navy Notch Lapel Suit with a light blue shirt and light blue striped tie. Tan Notch Lapel Suit by Allure Men with a light blue dress shirt and a pink bow tie
The Hilton San Diego Bayfront is a venue that has it all! This wedding shoot designed by MHM Weddings shows two different wedding looks and styles, and both are equally amazing. The first one shows the bride in a form fitting lace gown with a high neckline, with a white and green floral bouquet. The groom is rocking our navy suit with a light blue dress shirt and a light blue striped tie. The navy theme carries on to the reception decor with the table runner and linen napkins, and can we just say how much we love the circle altar design with white and green florals! The second wedding look has a more fun, summer vibe with the pink linen and white chairs for the reception decor. The bride is wearing a halter dress with ruffles while the groom is rocking a tan suit with a light blue dress shirt and light blue bow tie. The overall look and feel of the second wedding is more casual and laid black, while the first one is more beachy/nautical while also giving a more classic vibe. Both are amazing and we are positive that couples will find inspiration for their own wedding from this shoot!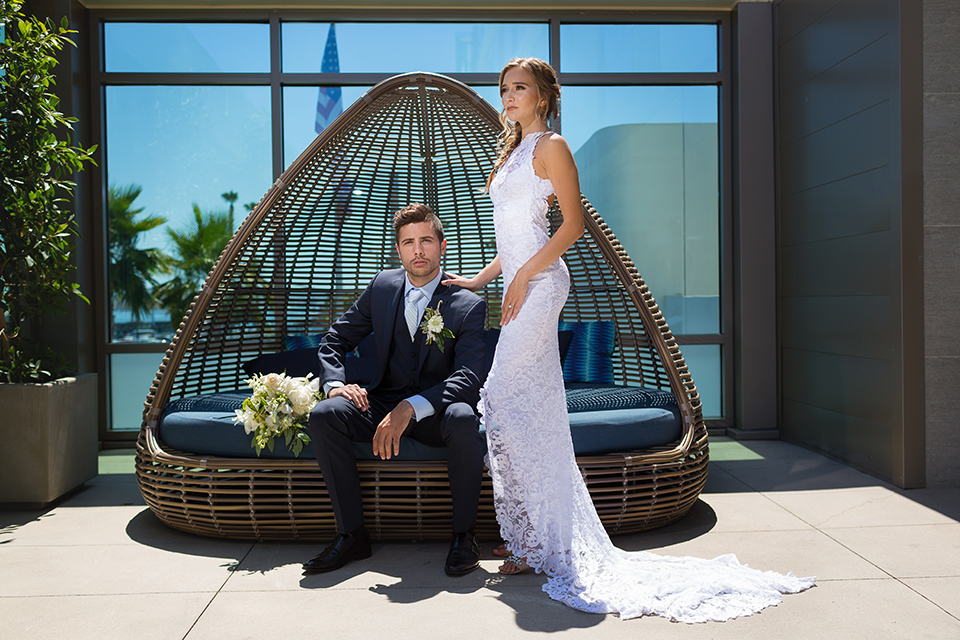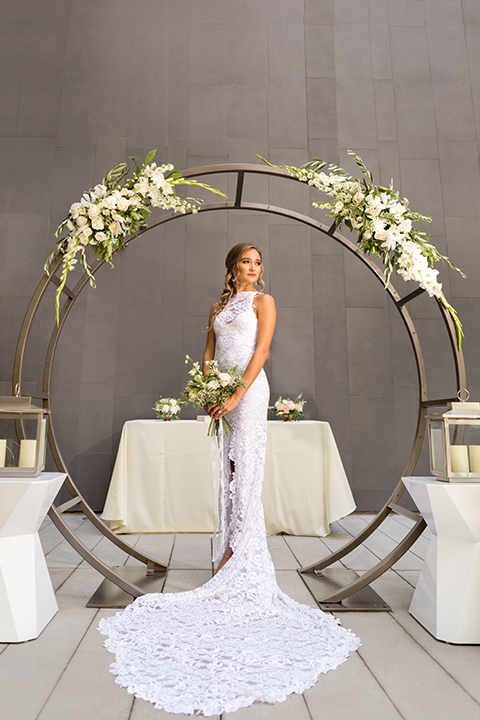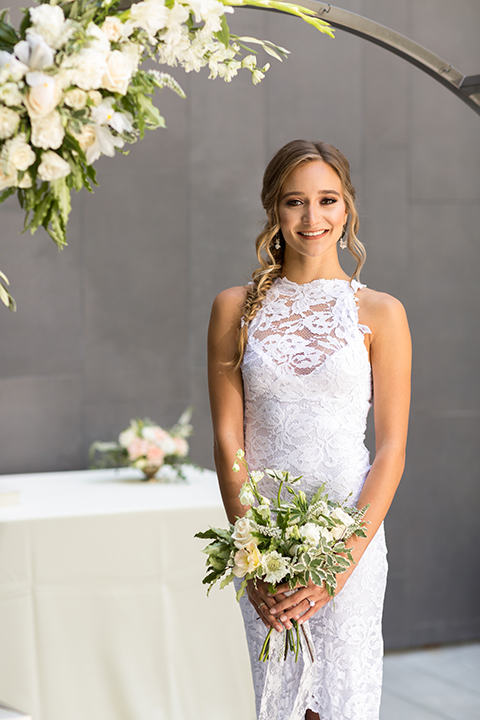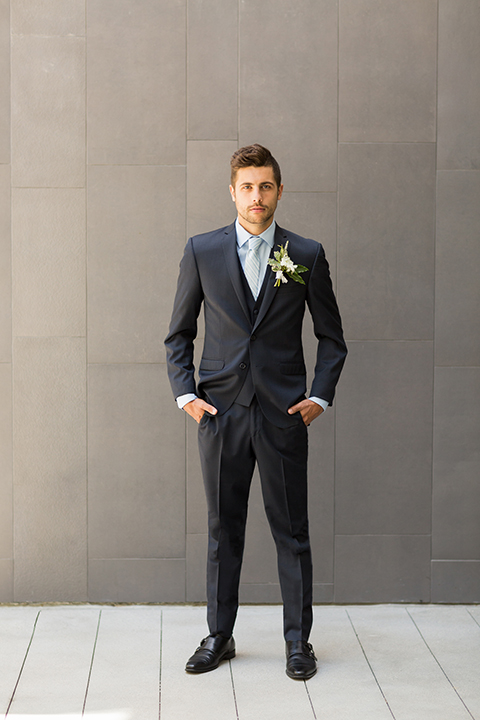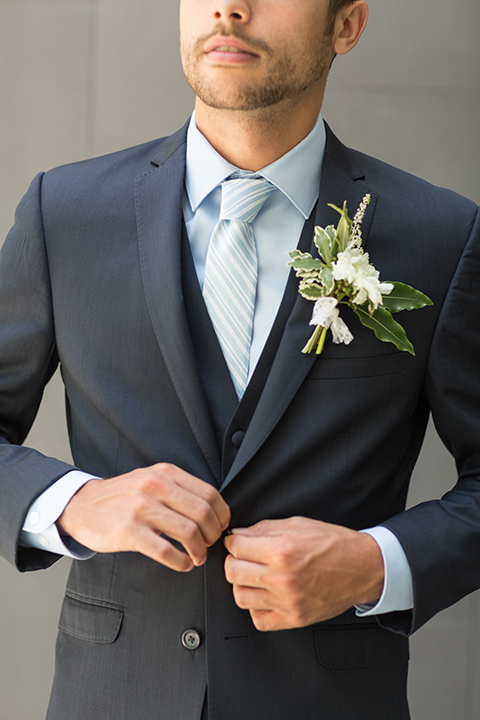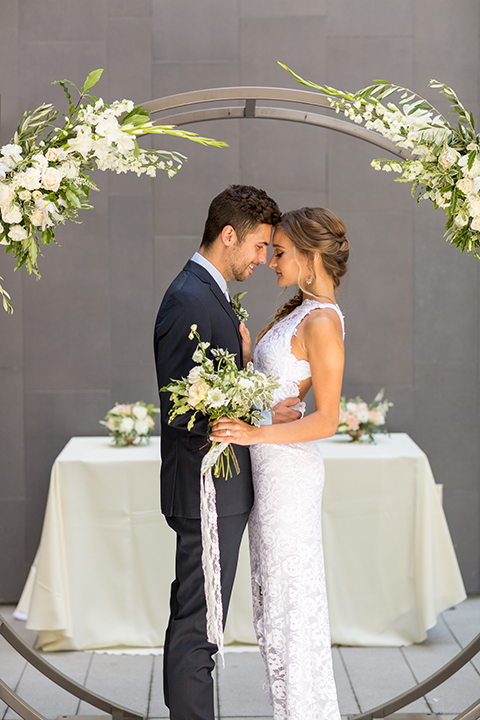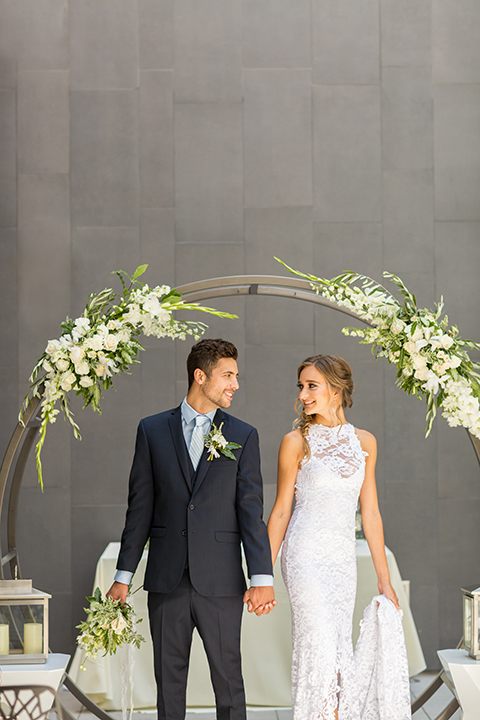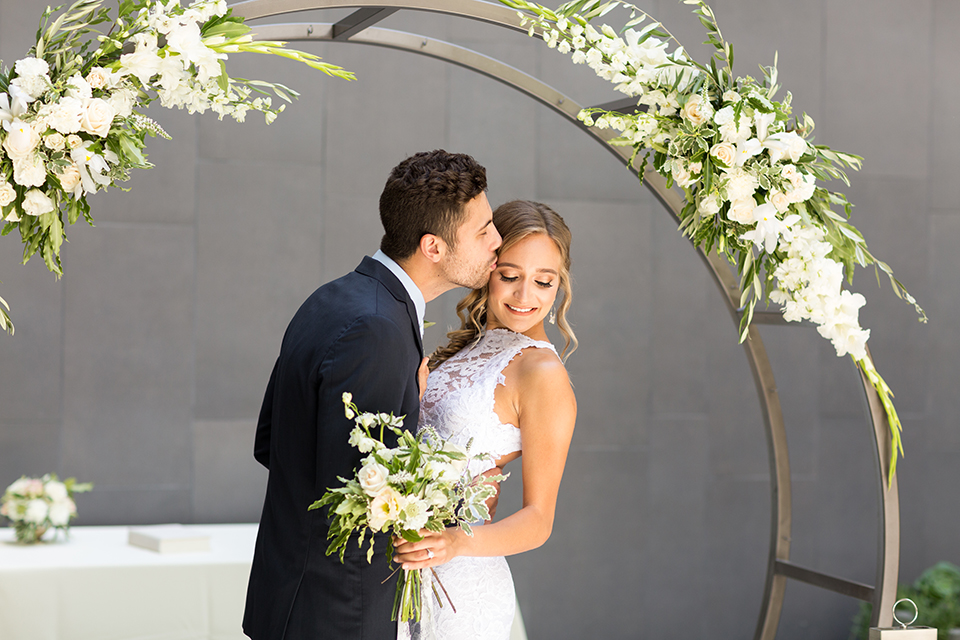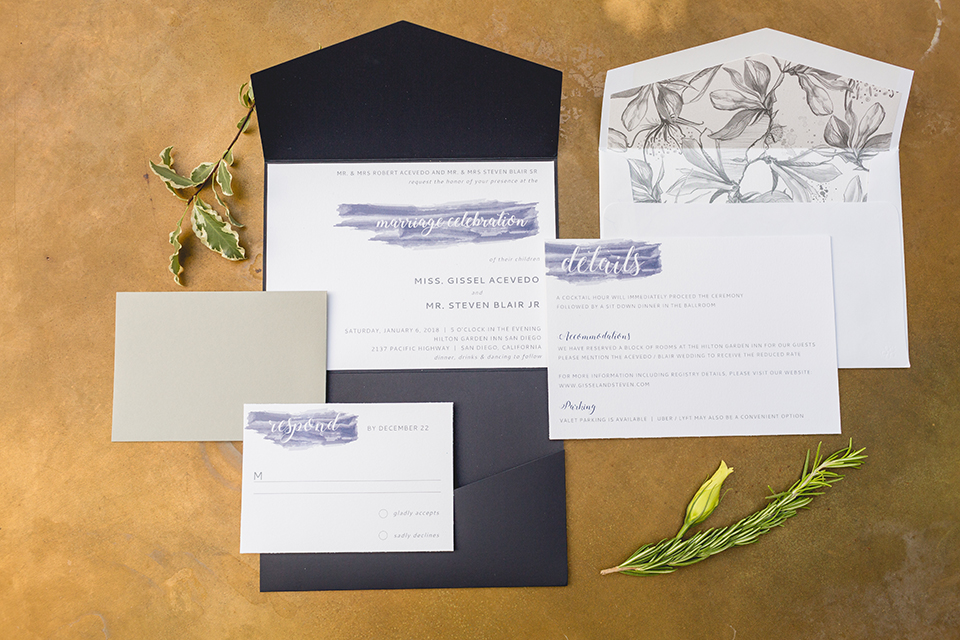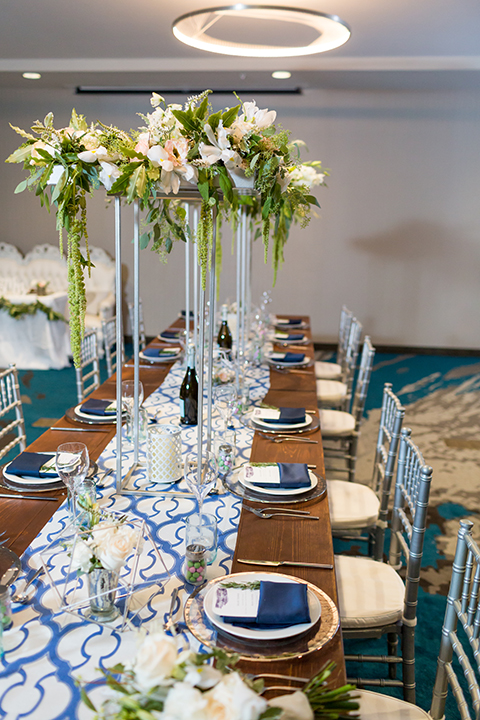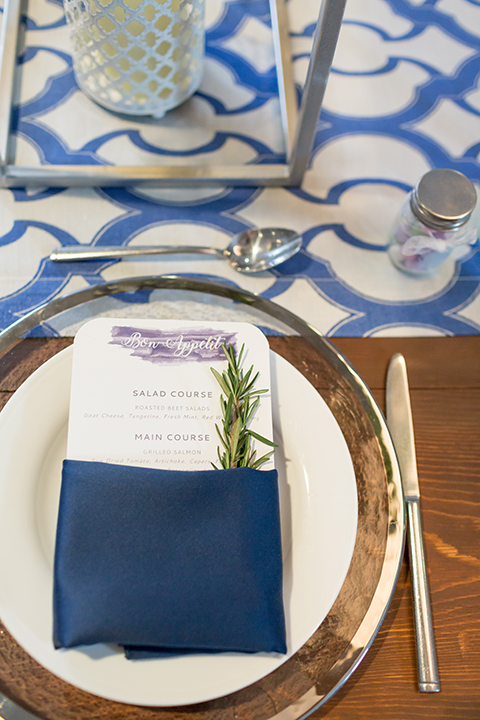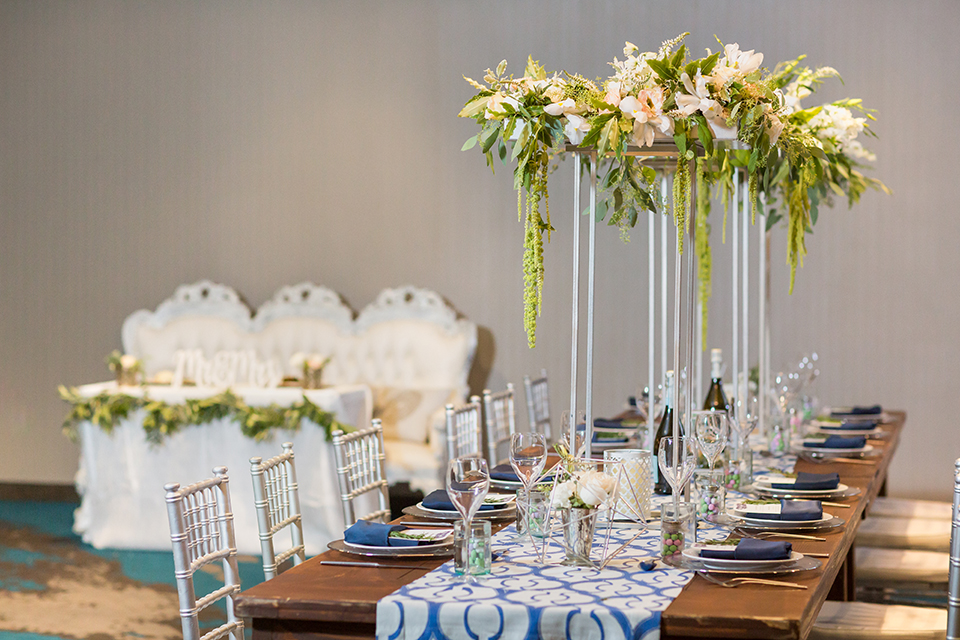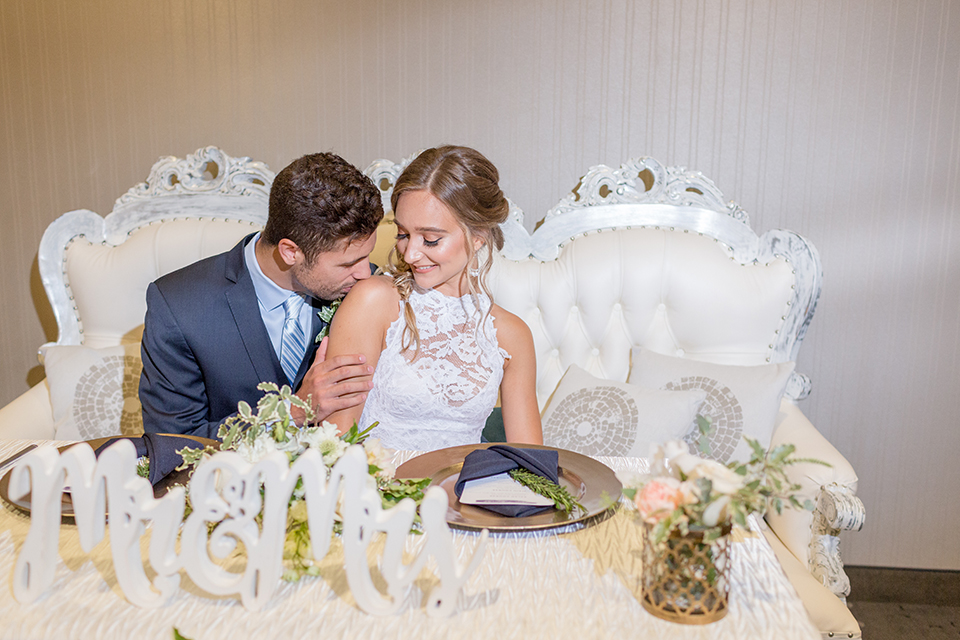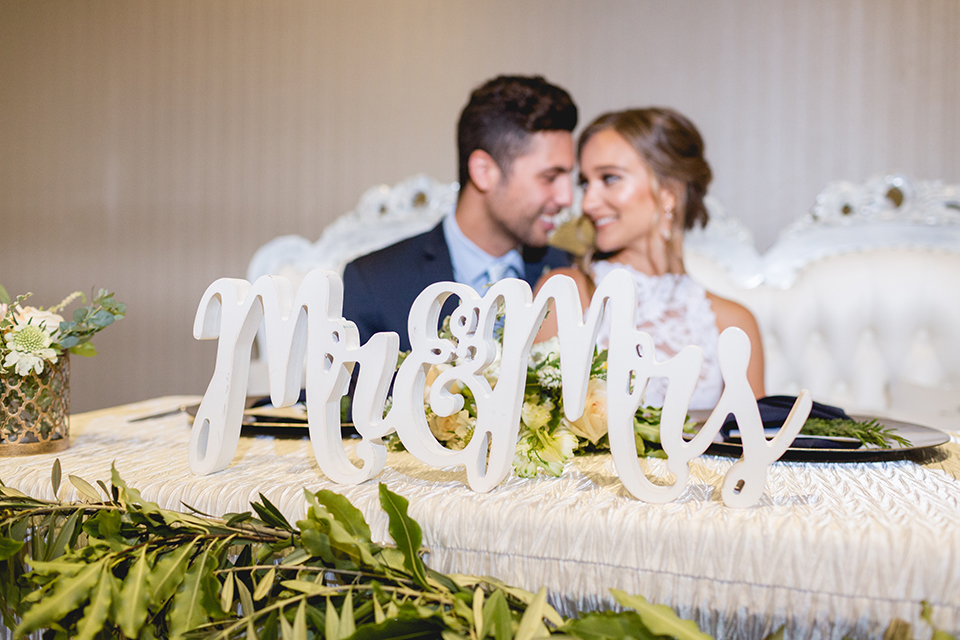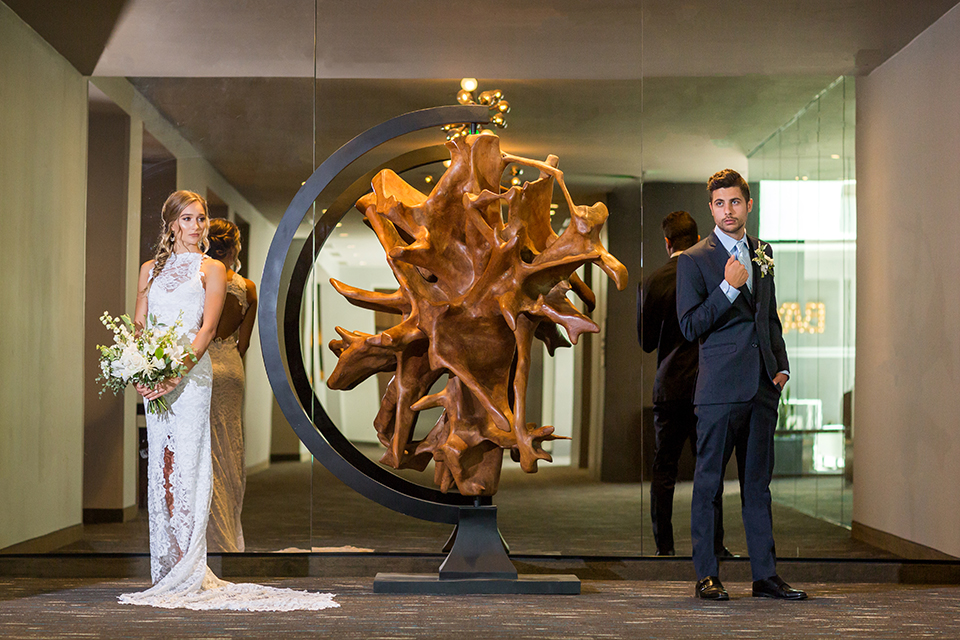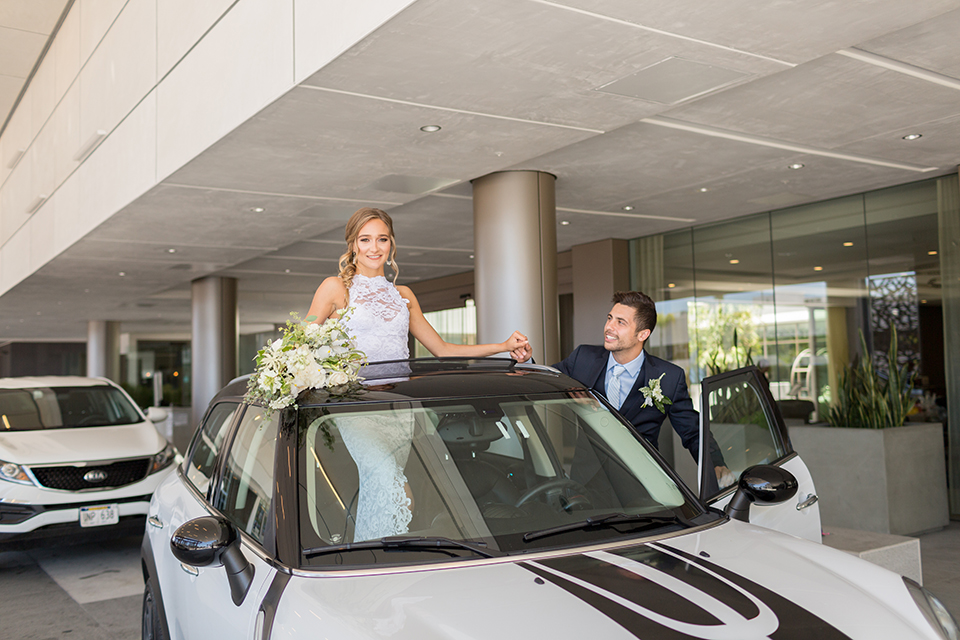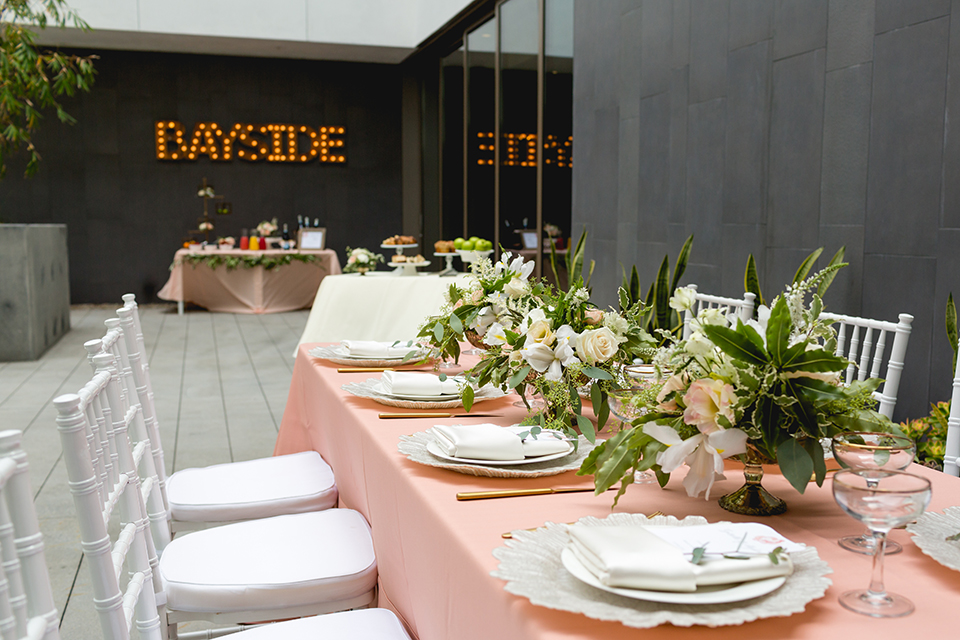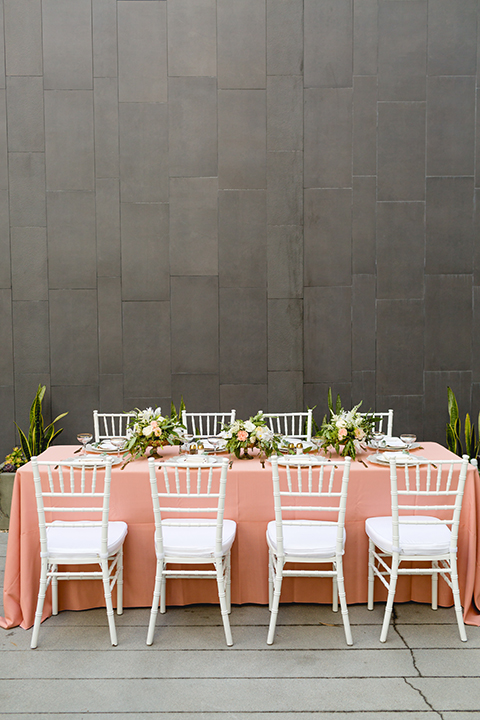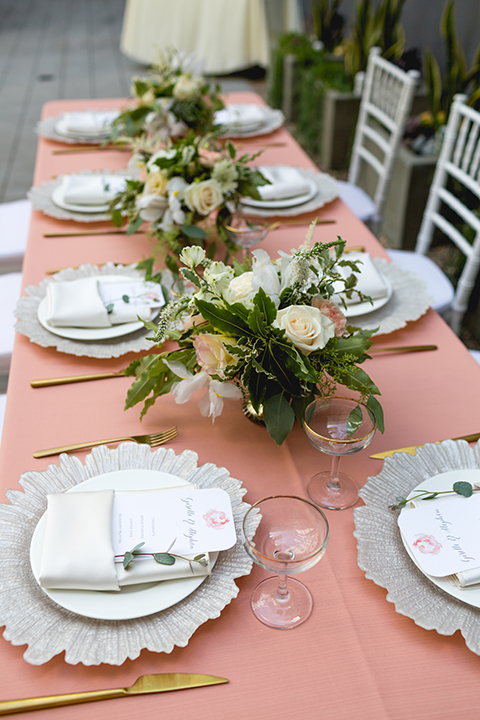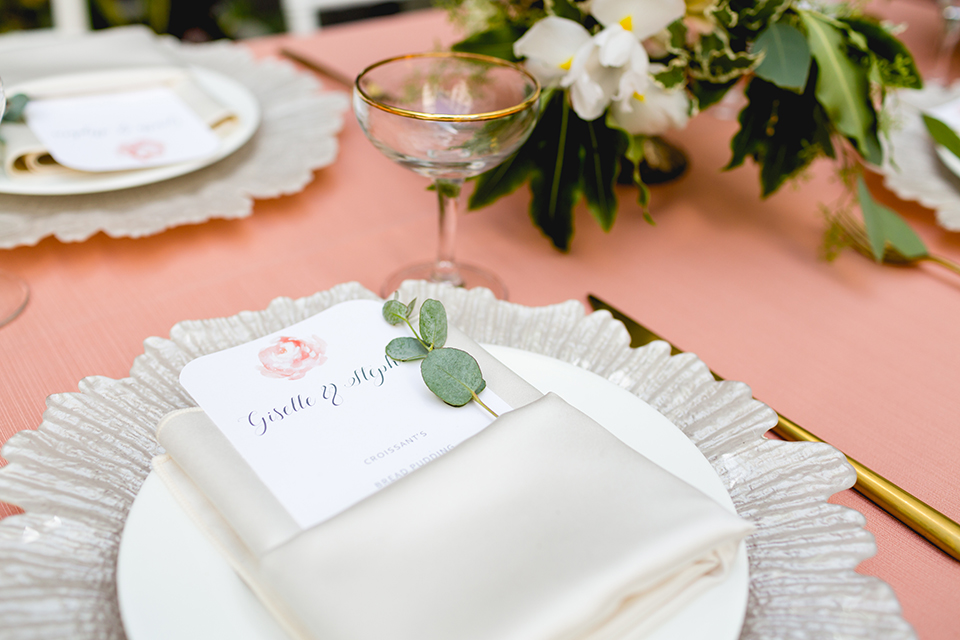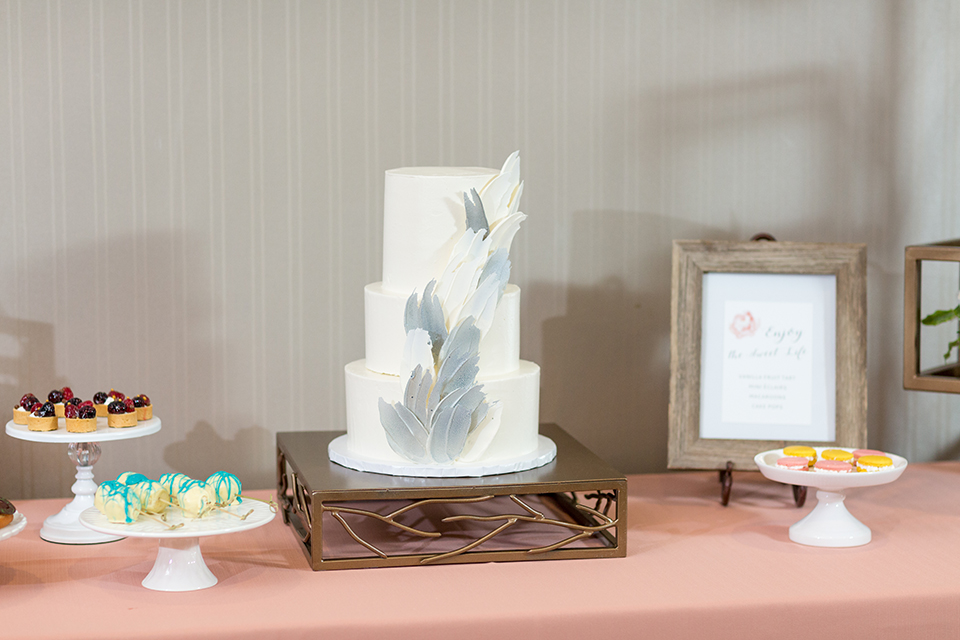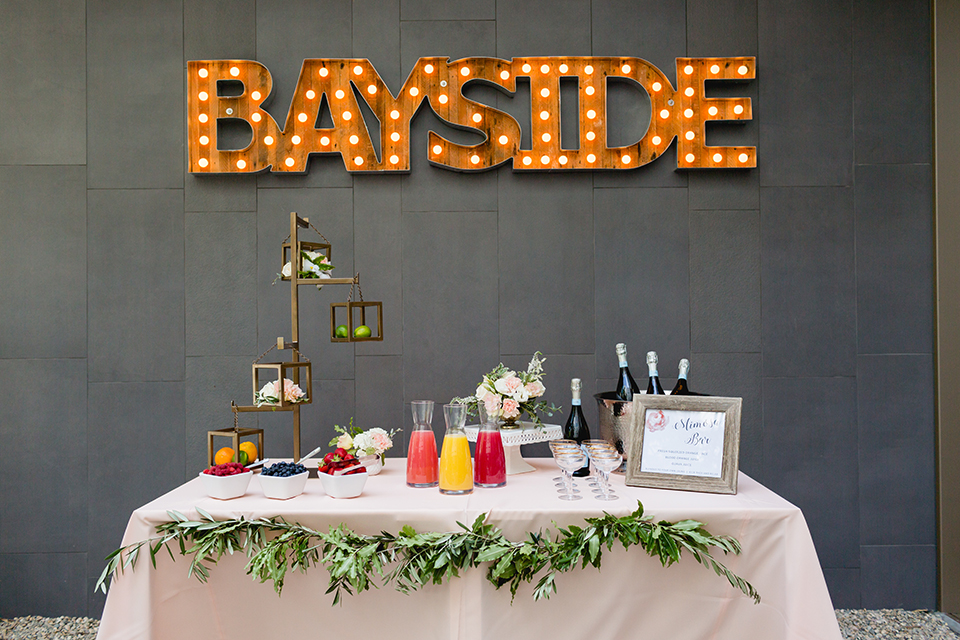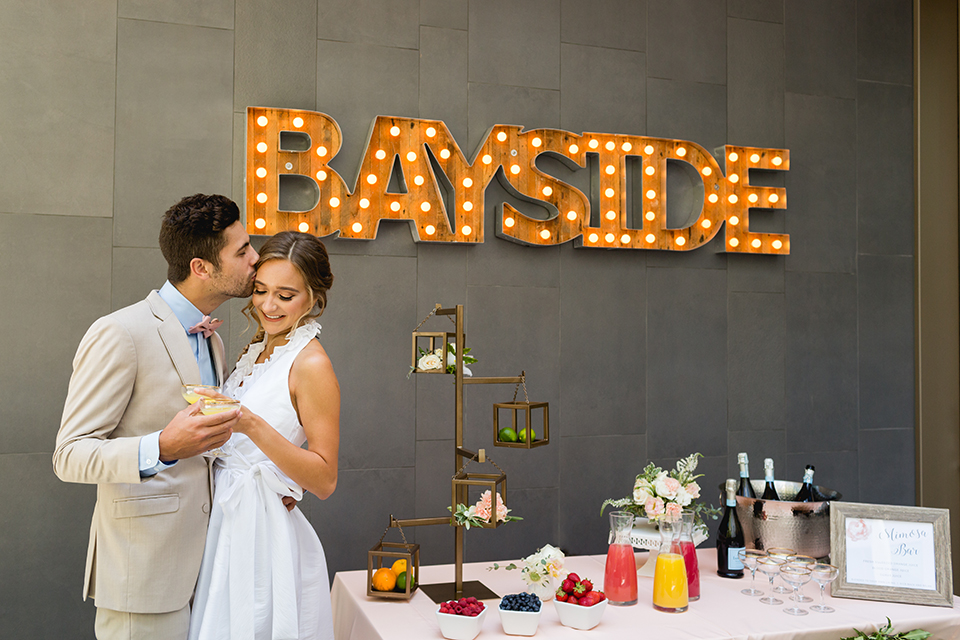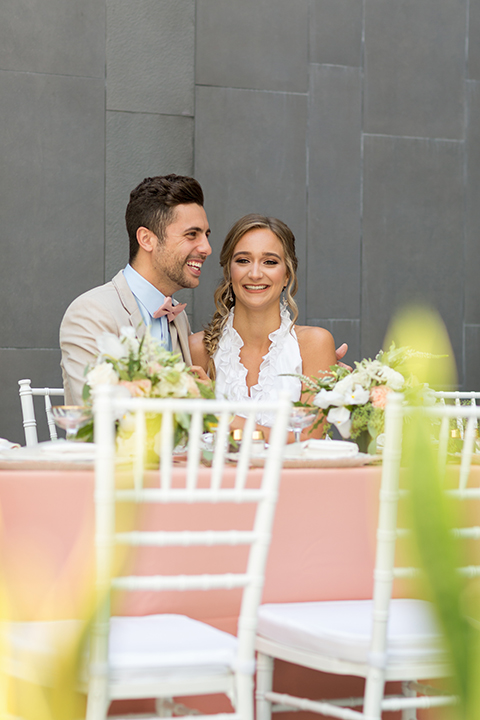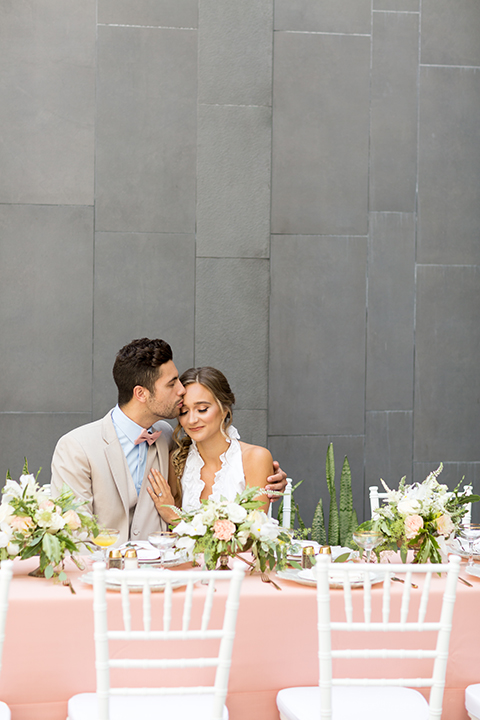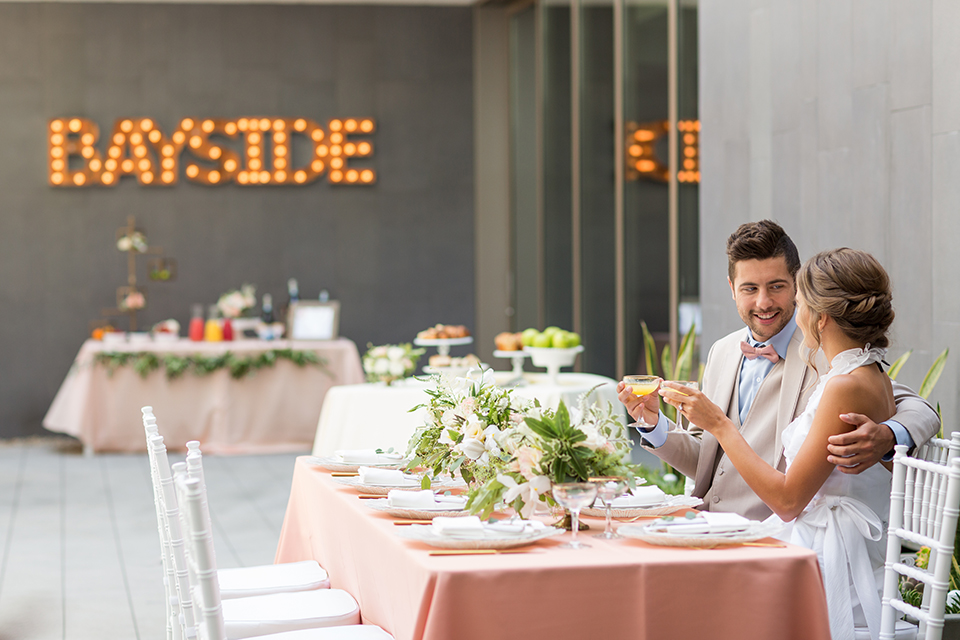 Florals:
Ruby Bloom
|
Wedding Gown:
Grace Loves Lace
|
Hair:
Nancy Vestal Bridal Hair
|
Rentals:
Enticing Tables
|
Table Design:
BBJ Linen
|
Tables + Chairs:
The Chiavari Guys
|
Dessert:
Frost Me Gourmet
|
Favors:
So Belle Favors
+
Beau-coup Favors
|
Calligraphy:
Take Note Creations