Venue: Coasterra 
Photography: Aga Jones Photography
Planning: Tres Chic Affairs
Menswear Style: Cobalt Notch Lapel Suit with a black bow tie
We are so excited to show you Danielle and Matt's coastal elegant wedding! We were lucky enough to get the inside scoop from the fabulous couple themselves.
How did you guys meet?
Matthew: We both downloaded the newest dating app at the time, and had never used it to meet or date anybody before. We were both the first and only people we each met through the app. After a couple of casual dates, the excitement built, and I knew she was different. Beautiful, always fun, always high energy. We got frozen yogurt. She fell asleep on my shoulder within 5 minutes of watching a show together. We attempted to make our own home-blended peanut butter. We opened a wine bottle with a shoe. I was sold :)
How did you decide on your wedding day theme/venue?
Danielle: We wanted to get married in San Diego since we met there, Matthew is from San Diego, and we both love warm weather. We also had a lot of out of town guests coming in and wanted to give them the treat of seeing beautiful San Diego. We decided to go with Coasterra since it was on the water, had the best view of downtown San Diego (where we had our first date!), and was the most breath taking, unique  venue we found in San Diego that was unlike any other venue we saw.  Our wedding theme was sleek, modern, classy, romantic, and elegant. We had a lot of gold touches with dusty/fog blue accents.
What was the hardest part about planning your big day, and any advice for those planning theirs? 
Danielle:  Start planning early, stay organized and detail oriented. Try to think outside the box. Hire a wedding planner!
What inspired the styling of the wedding, with your girls in soft pastels and the guys in bold cobalt?  (We are super fans of this by the way people!)
Danielle:  Matthew and I wanted the guys in cobalt since it was sleek, modern, and would stand out from other weddings we have seen. Our wedding planner, Molly Stark suggested to have the girls in different colors to give some variety and keep a neutral color palette.  The color palette for the wedding was easy and classic to go with the overall look of the venue. It was romantic and soft for a wedding on the water.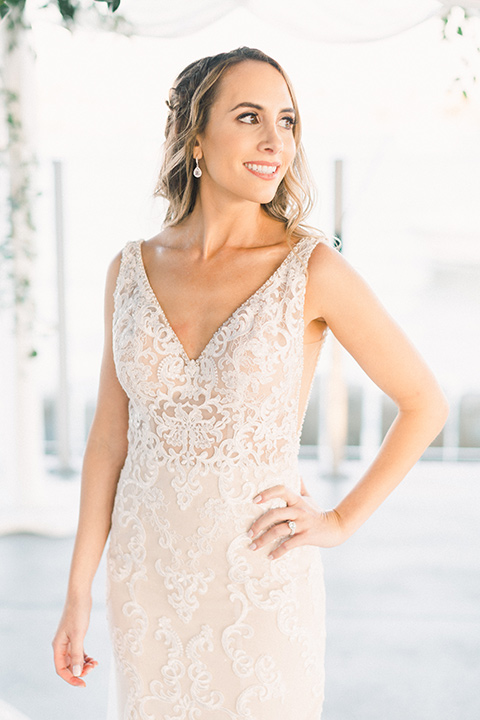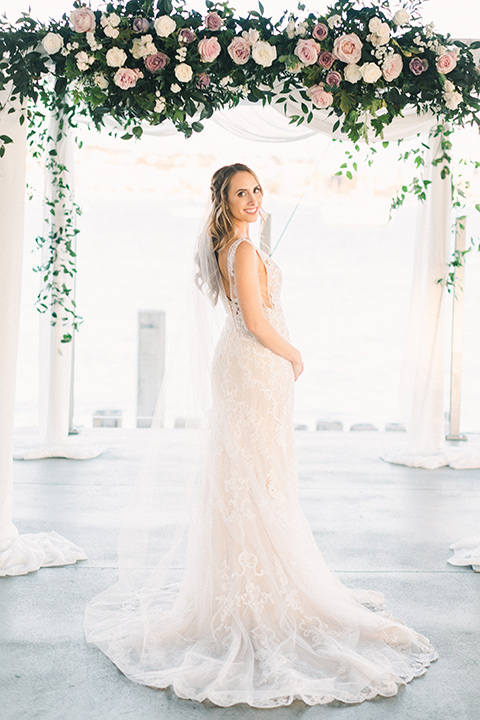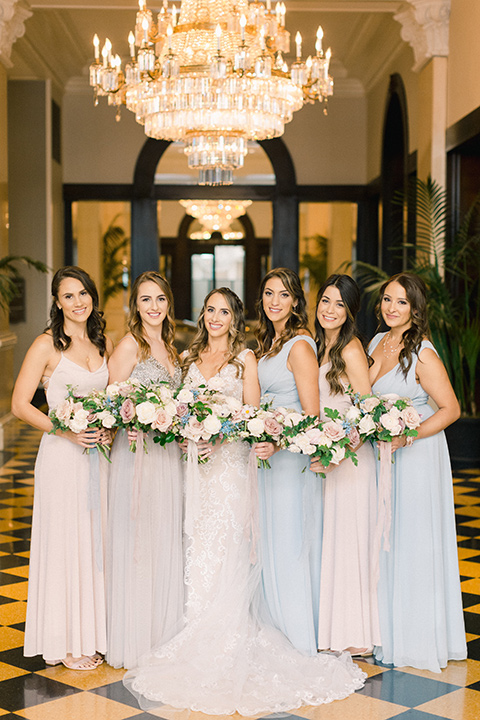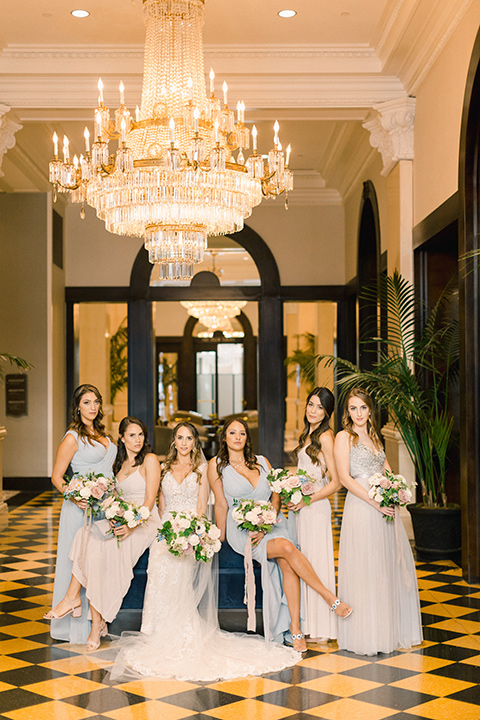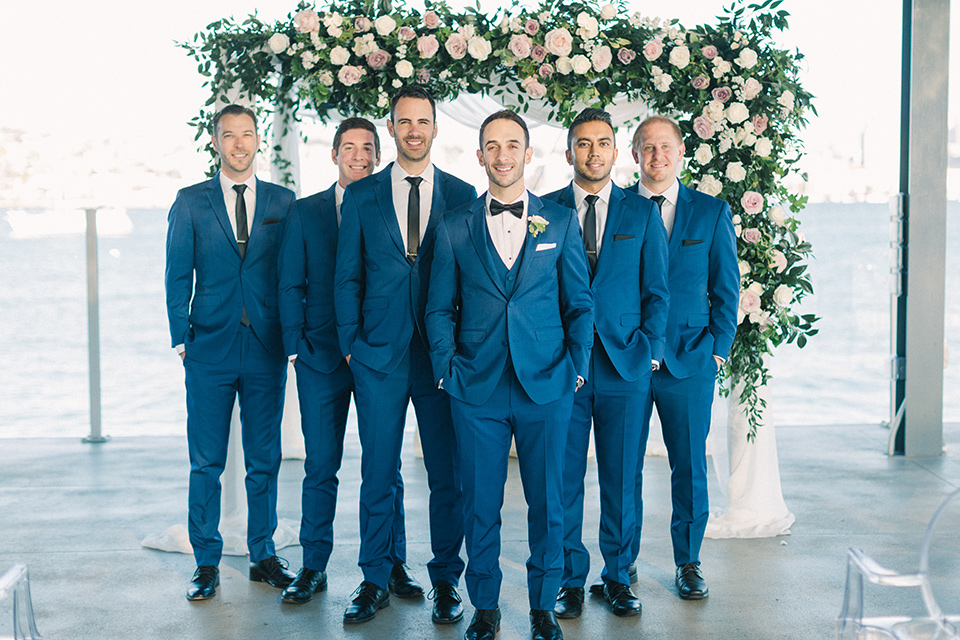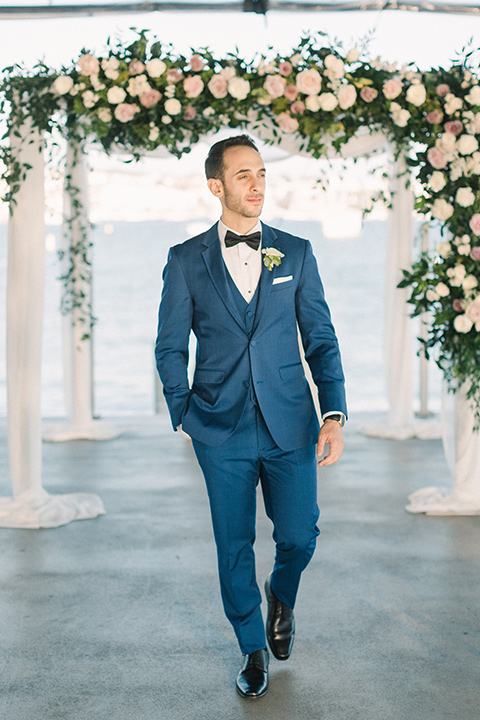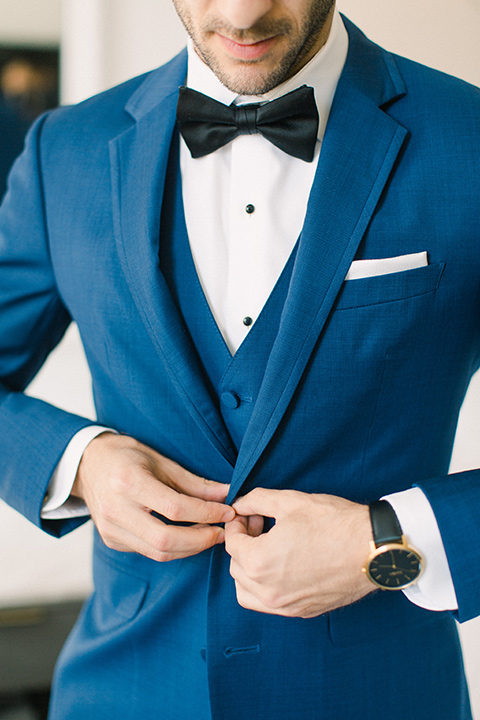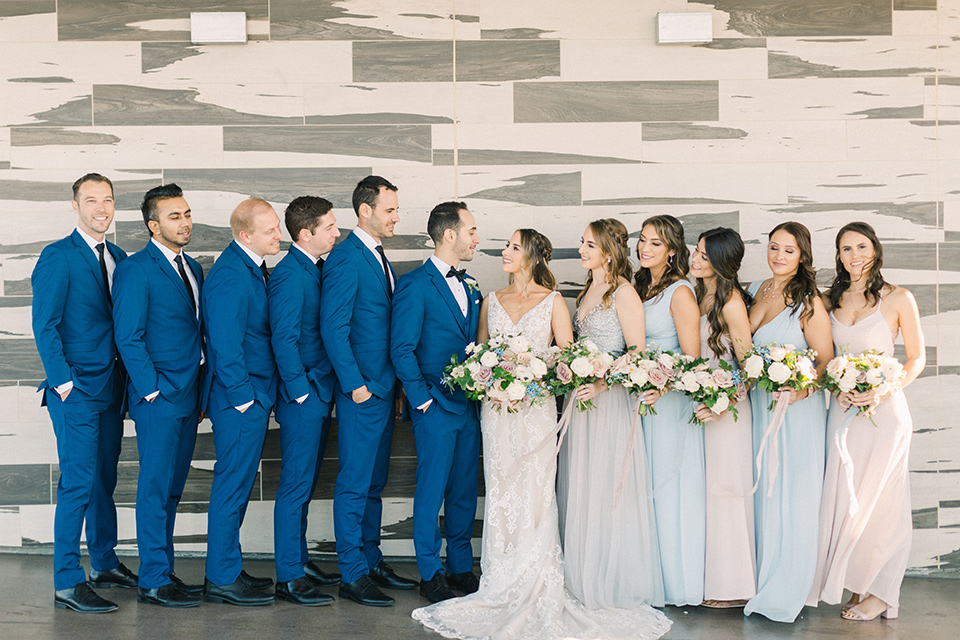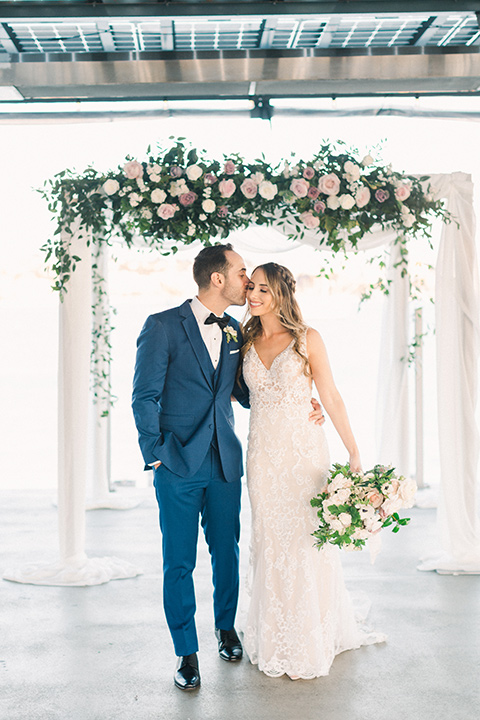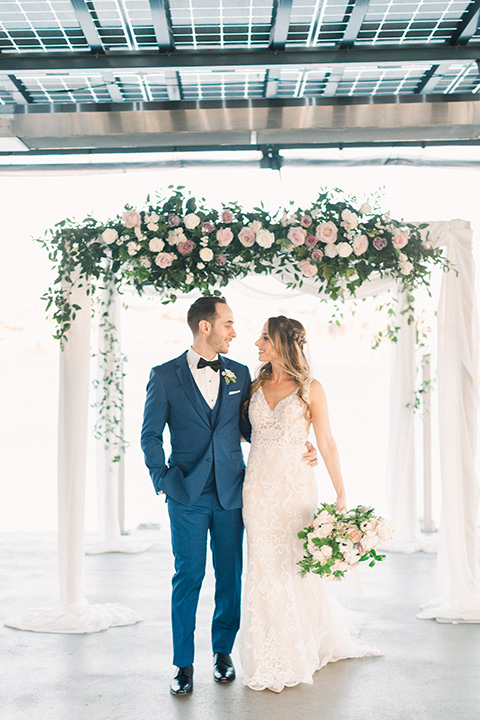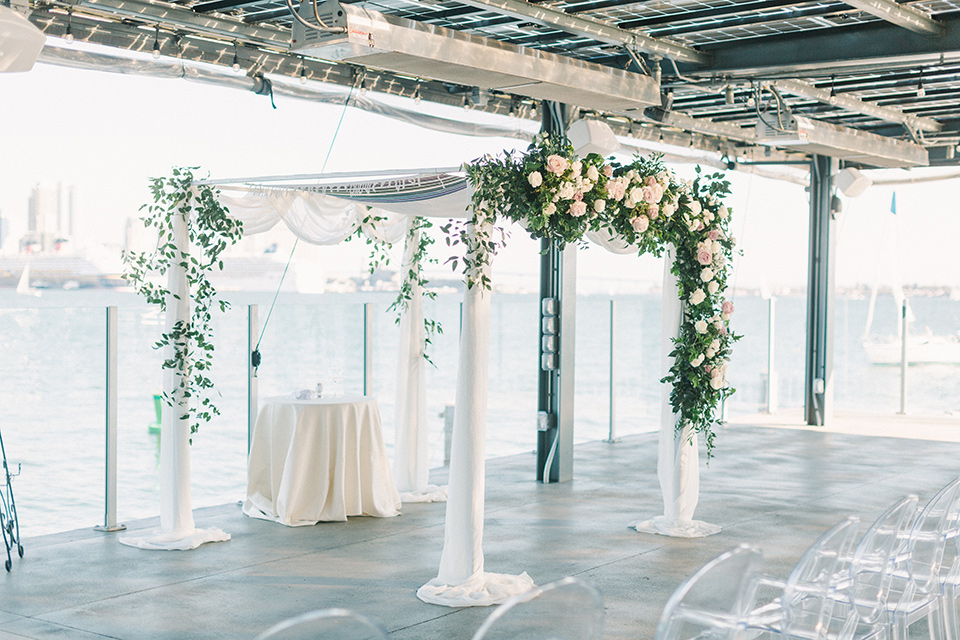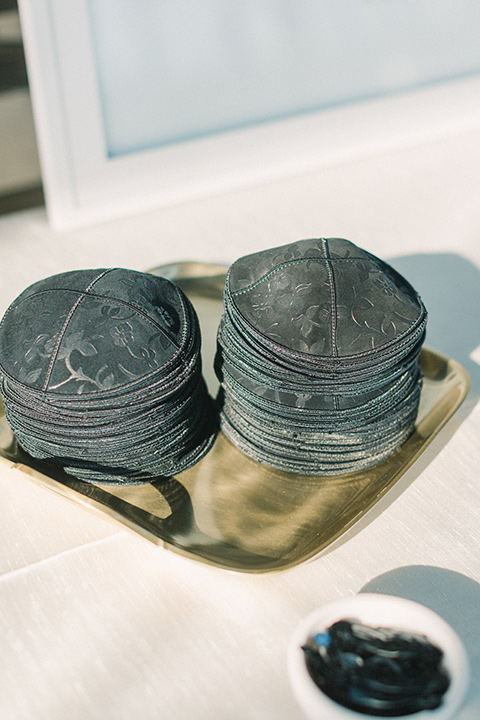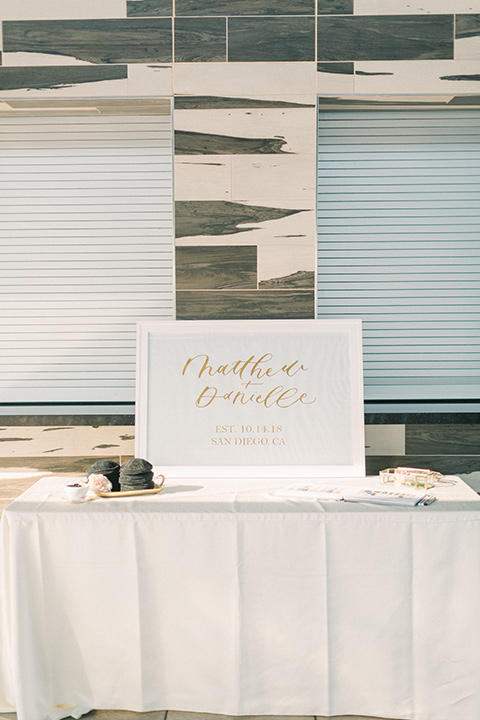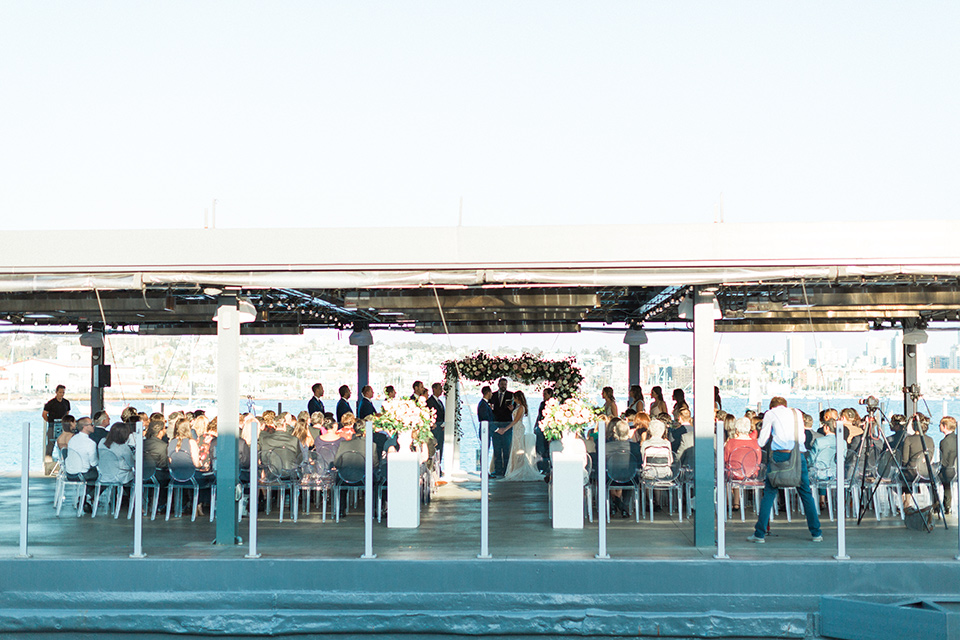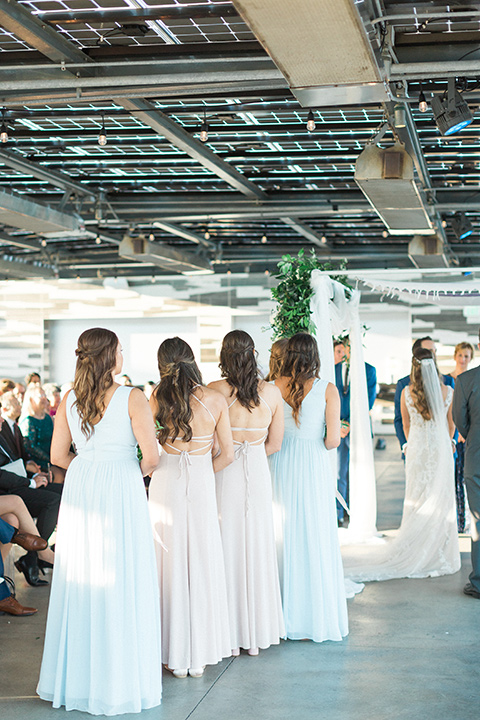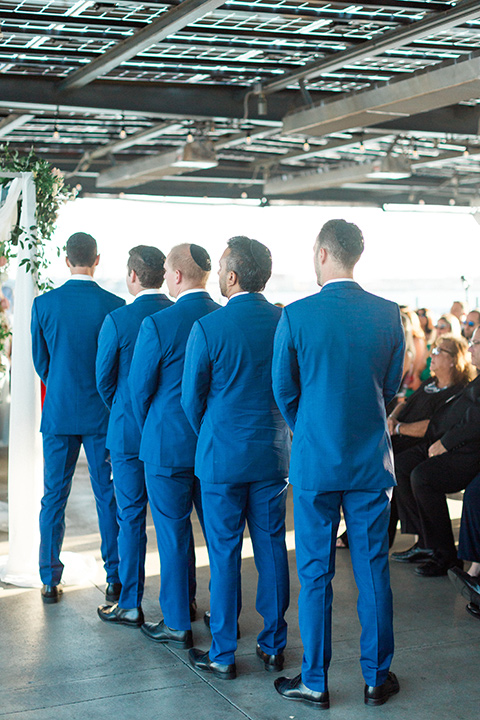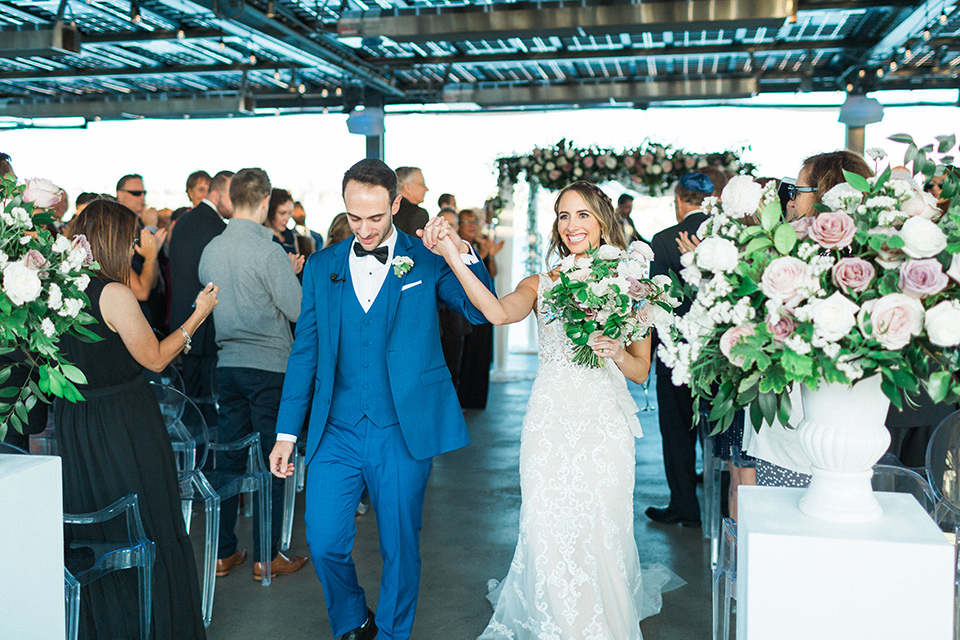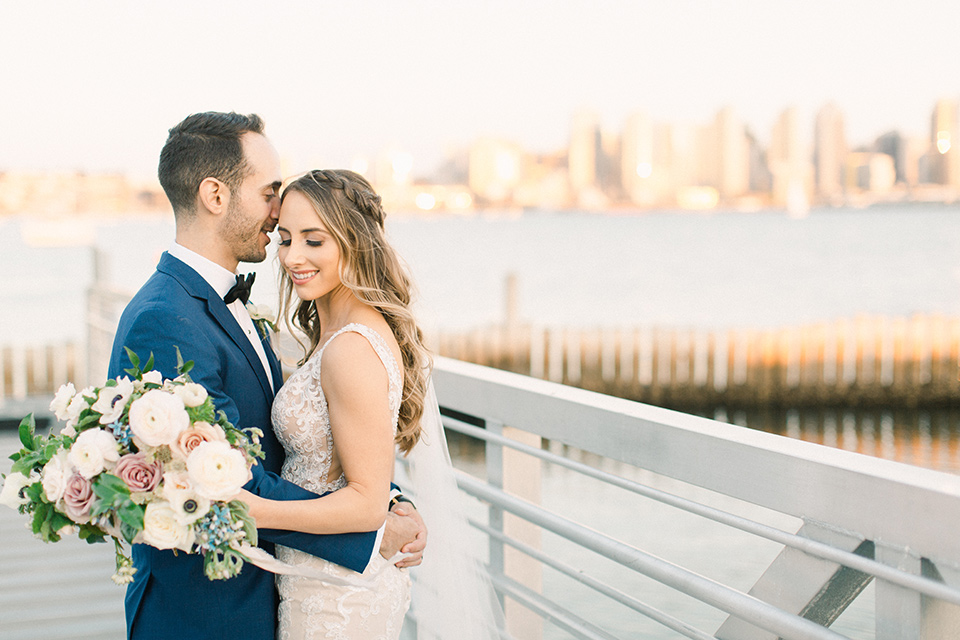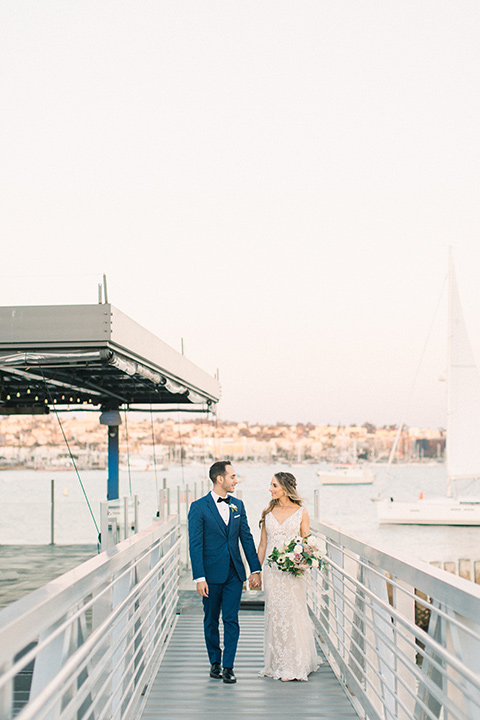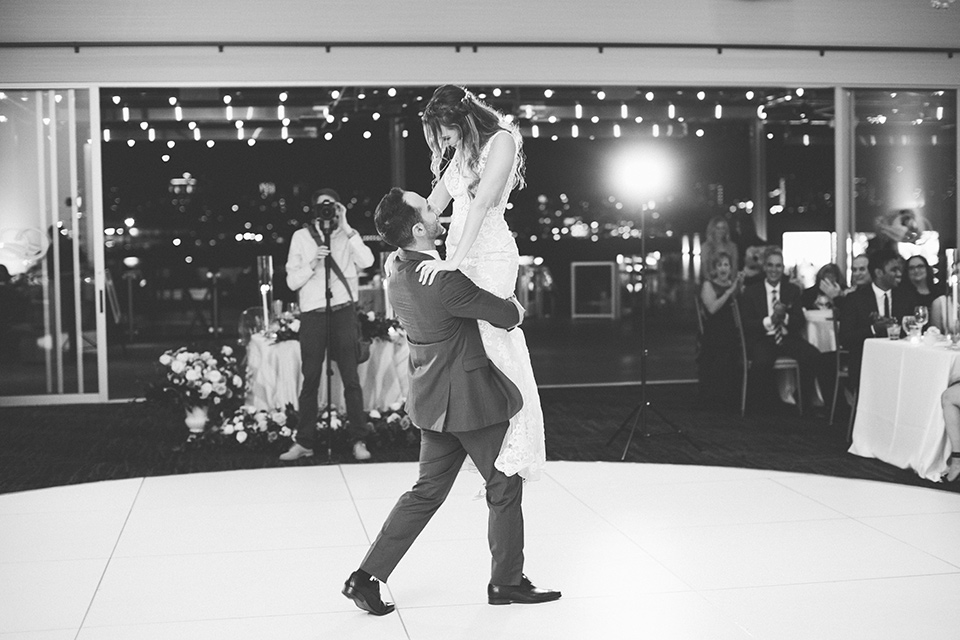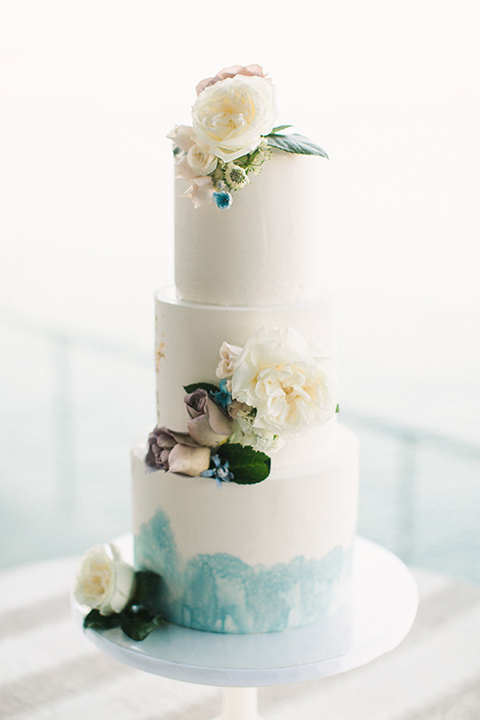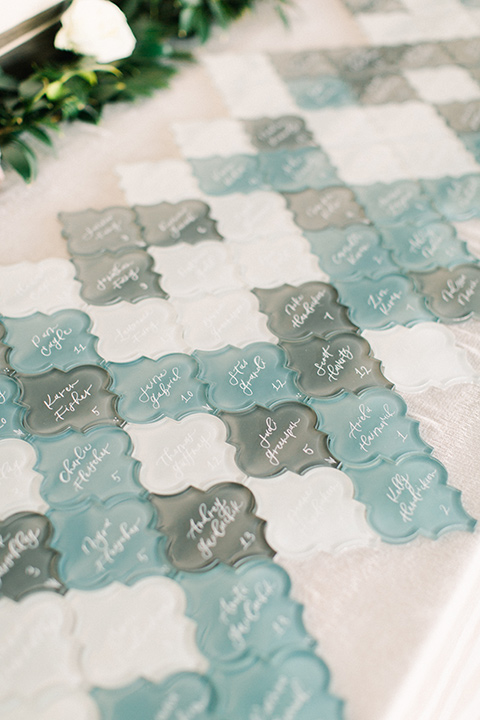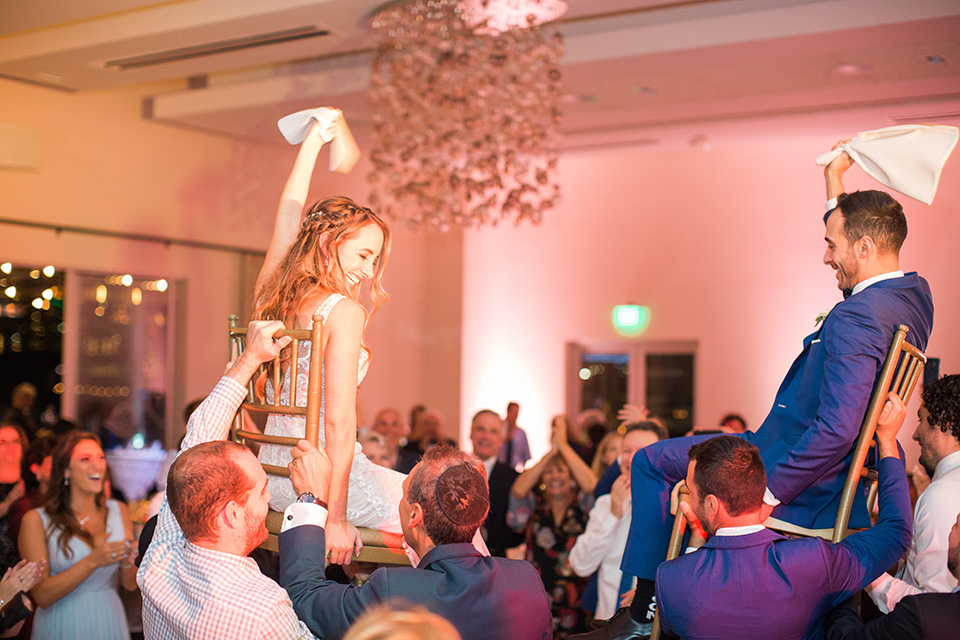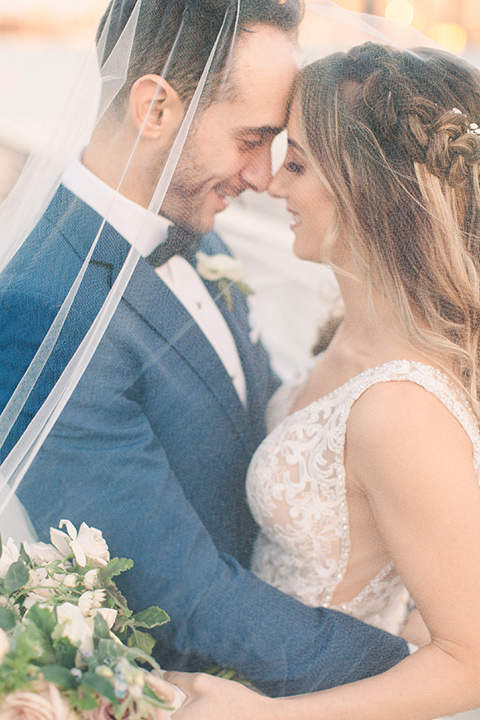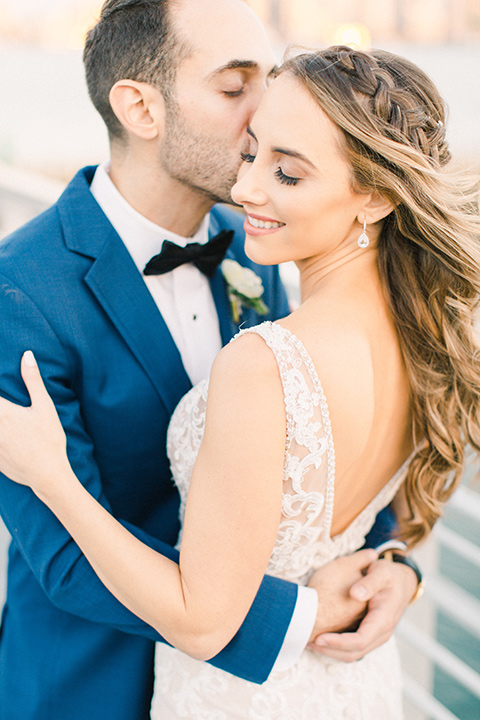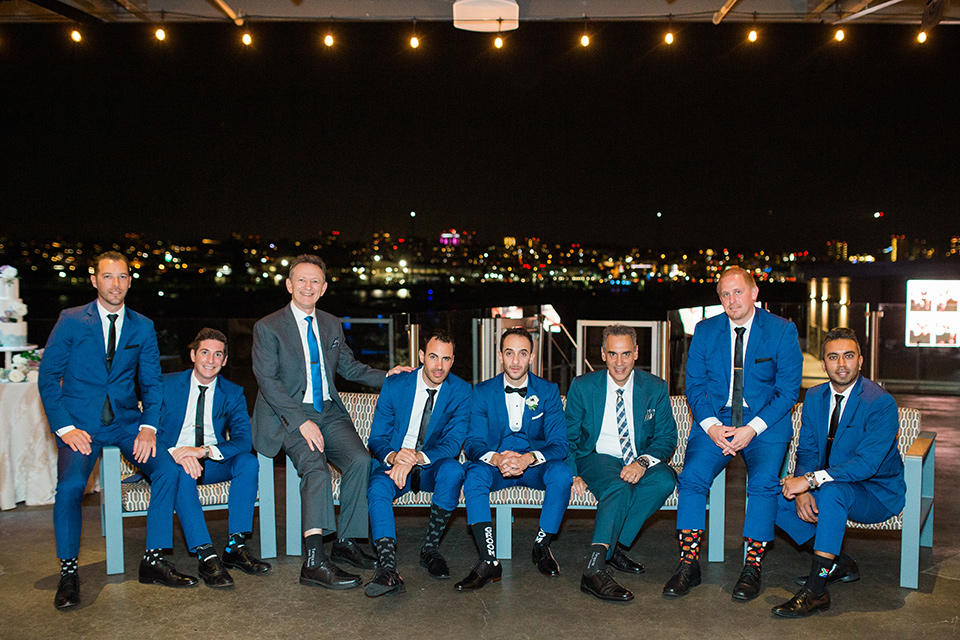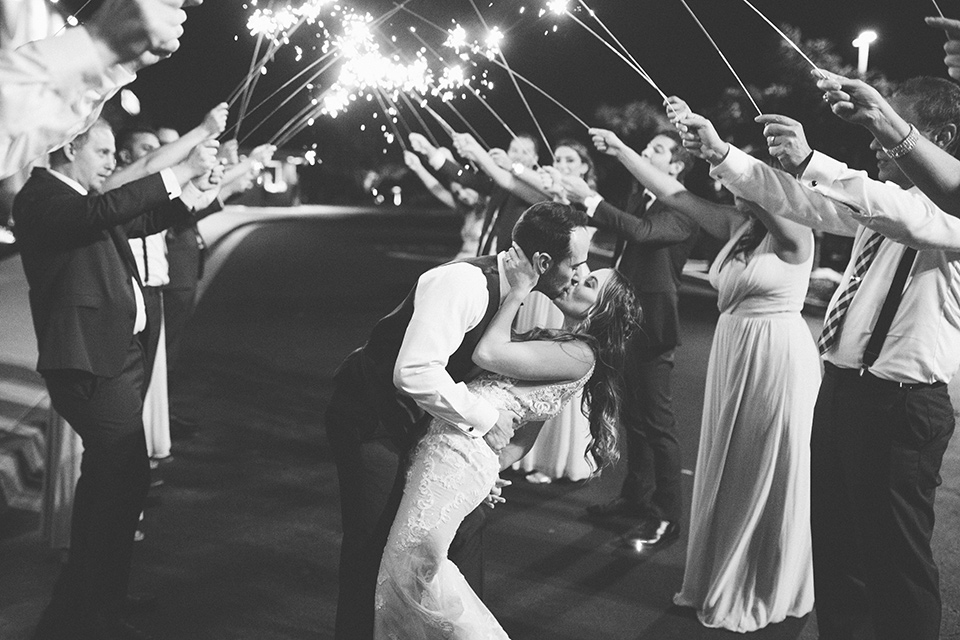 Bride: Danielle Durschlag | Groom: Matt Durschlag |Video: Amari Productions | Florals: Modern Bouquet | Violin: Caprice Strings | DJ: DJ Matt Phipps | Dress Boutique: The Bustle | Dress Designer: Stella York | Bridal Shoes: Bella Belle Shoes | Hair + Makeup: Blush + Adore | Cake: Sweet Cheeks Baking | Signage: Design by Laney | Décor: APR Fine Linens | Rentals: Crown Rentals