Bride's have been changing into fun reception looks for a while now, so why not have a cool coat swap for our tuxedo/suit wearing trend setters!?
What do we mean by a 'coat swap'?
Well, it really is just that.  Where you wear one coat for the ceremony, and another for the reception – keeping the same accessories on to make it an easy but fun I-do to lets-party transition. 
This Groom's Style Stole the Show
This groom had two outfits that not only matched perfectly with his wedding theme and style, but also were fashion perfection! For his ceremony, Tommy wore our White Casablanca Dinner Jacket with black tuxedo pants and bow tie.  Making an entrance to his reception, be swapped out his white coat with our Gold Velvet Shawl Lapel Jacket. We love the way his neutral-chic looks matched with the venue and the floral colors of the wedding.
See more of Lizzie + Tommy's wedding here.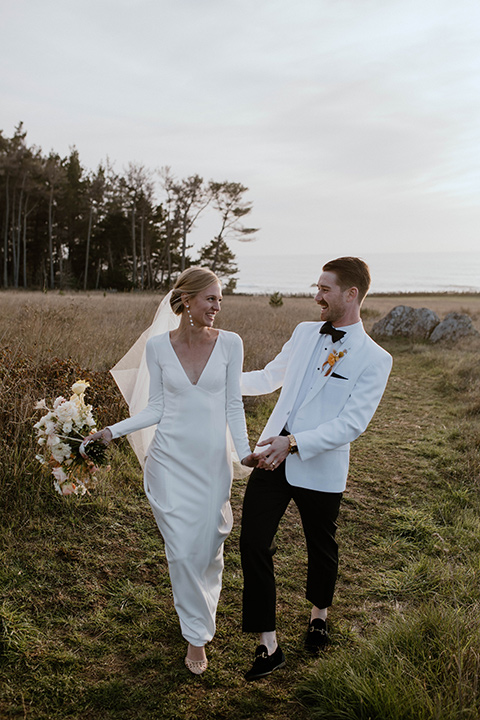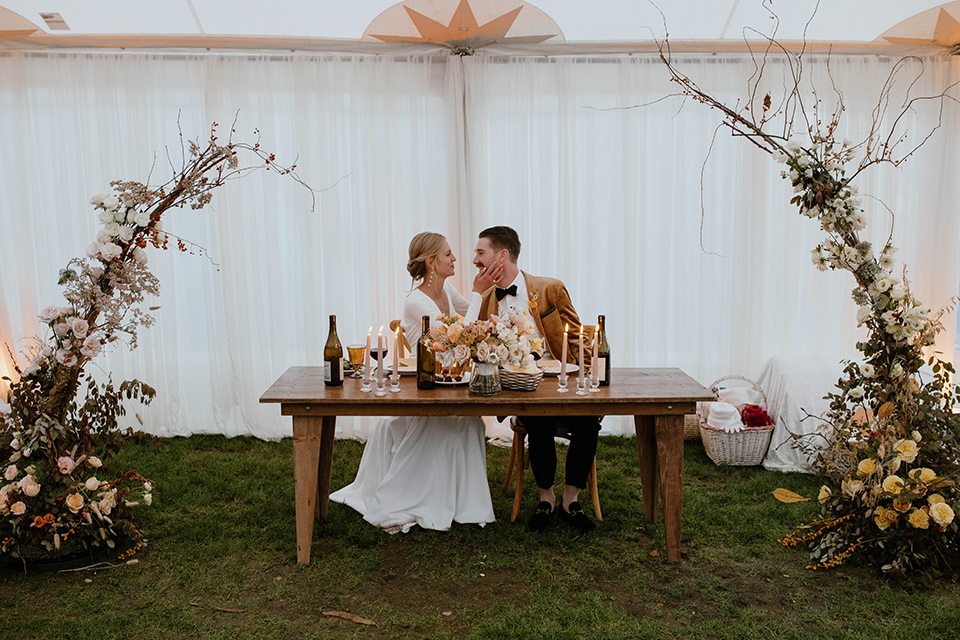 Photography: Nel Meerman Photography
So Many Options To Choose From
This groom is showing us that there is not just one way to do a coat swap – play around with color and textures! Paired with a simple black tuxedo pant and bow tie, this groom wore our Rose Pink Coat, Light Blue Coat, and Black Velvet Coat.  All so chic and suave at this Italian Villa-inspired wedding venue.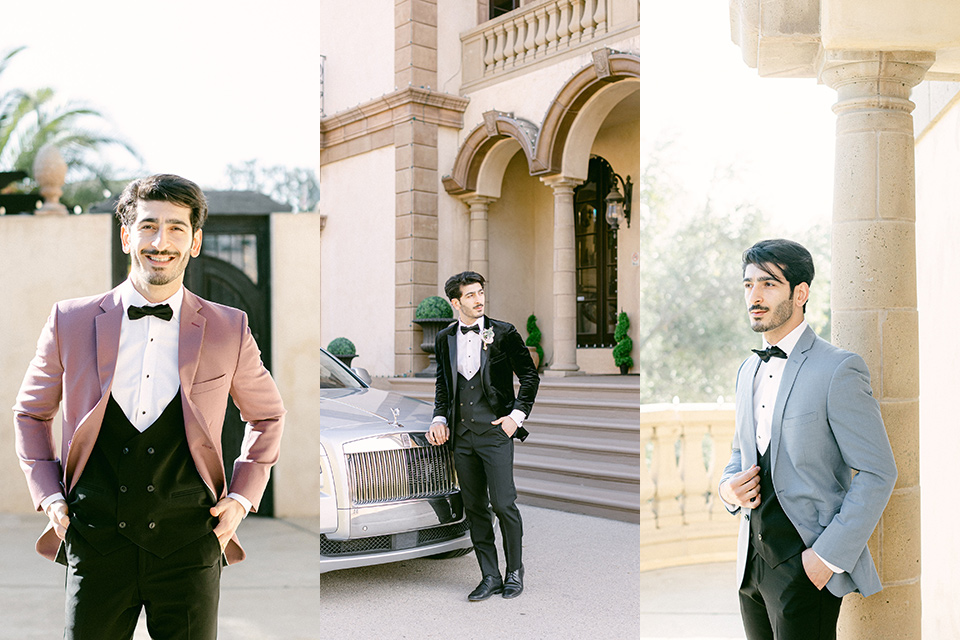 Photography: Amber Dawson Photography
Style Ideas for Any Wedding Vibe:
Want to try out this trend, but not sure where to start?  We have gathered from easy and fun coat swap ideas for you below.
From Classic I-Do Style to Monochromatic Fun
Ceremony: Black Notch Lapel Performance Tuxedo
Reception: Black Paisley Peak Lapel Tuxedo
Accessories: black pants, white shirt, and black velvet bow tie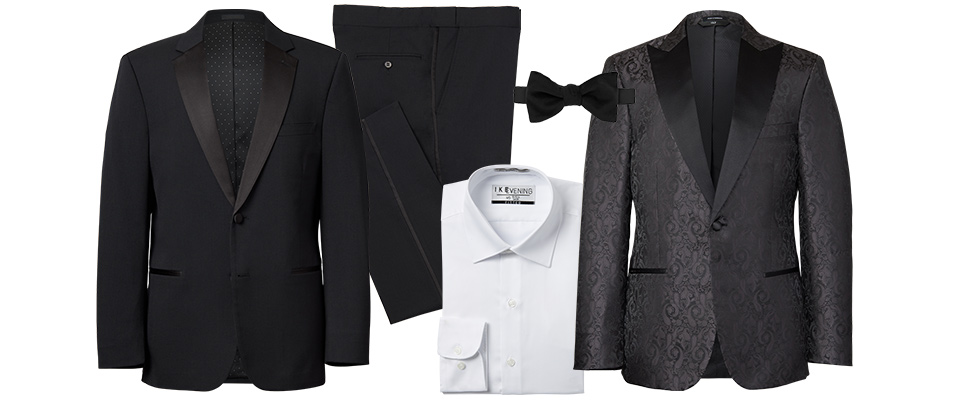 Traditional Vows to a Colorful Party
Ceremony: White with Black Shawl Lapel Tuxedo 
Reception: Rose Pink Notch Lapel Suit
Accessories: black pants, black shirt, and houndstooth bow tie
From Neutral Garden to Luxe Romance
Ceremony: Tan Notch Lapel Suit
Reception: Gold Velvet Shawl Lapel Tuxedo
Accessories: tan pants, white shirt, and white floral long tie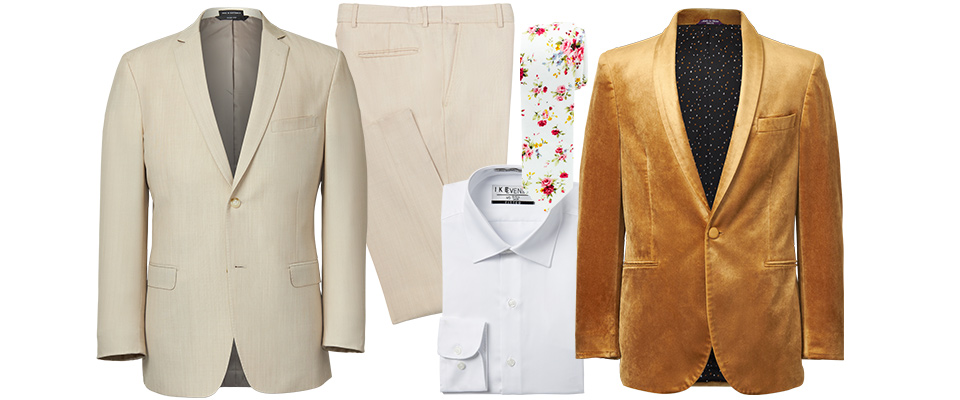 From Lush Greens to Black Tie With A Twist
Ceremony: Green Notch Lapel Suit
Reception: Green Velvet Shawl Lapel Tuxedo
Accessories: black pants, white shirt, and floral bow tie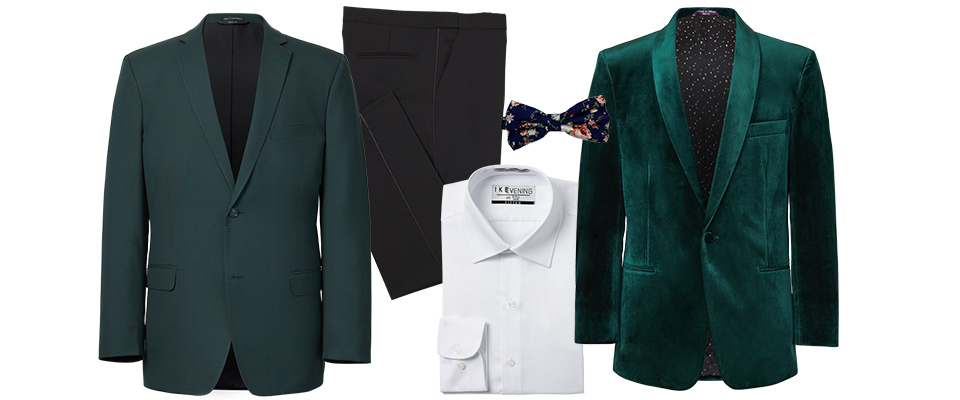 From Boho Rustic to Burgundy Velvet Love
Ceremony: Café Brown Notch Lapel Suit
Reception: Burgundy Velvet Shawl Lapel Tuxedo
Accessories: café brown pants, white shirt, chocolate long tie