Venue: Hotel Del Coronado
Photography: Camila Margotta Photography
Menswear Style: Light Blue Notch Lapel Suit with a navy floral long tie
The Hotel Del Coronado has been a Southern California icon in San Diego for over 130 years, and who wouldn't want this red-roofed architectural beauty in their wedding photos? It's Victorian style façade and bright colors against the beach sand and crystal blue water make for the perfect backdrop. Did you know that the very first wedding at this San Diego spot was is 1887? And this venue has been a wedding must-have venue ever since. From hosting presidents, being in movies, and holding local summer shindigs holding your wedding in Coronado will be nothing short of perfect!
We love that photographer and planner Camila Margotta Photography kept the styling simple and sweet for this shoot. The bride wore a form-fitting white gown with Victorian-Esque lace sleeves that enhance the history and the style of the structure in a modern and sophisticated way. The groom wore a light blue suit with brown shoes and a navy floral long tie. This look plays with the color of the ocean and bright San Diego sky while complementing the red of the Hotel Del Coronado's roof. Together this bride and groom look like Southern California royalty.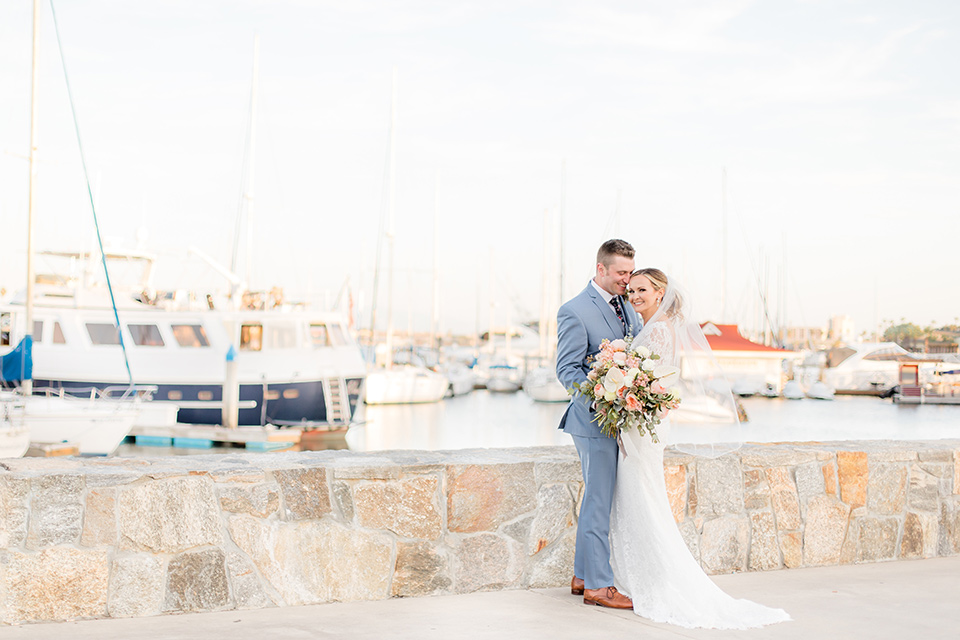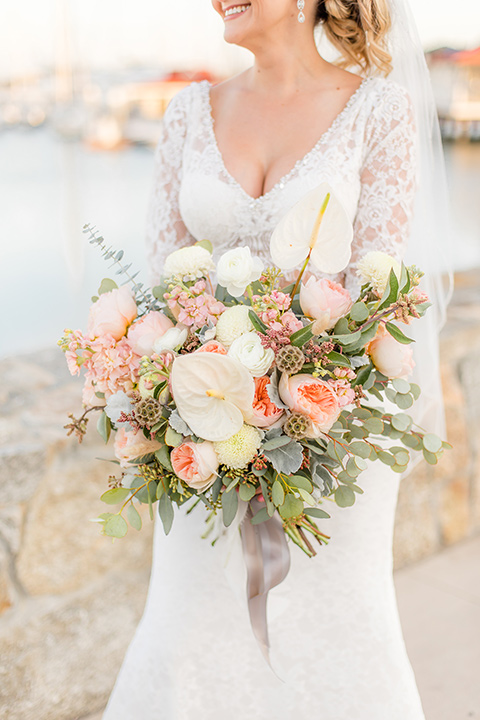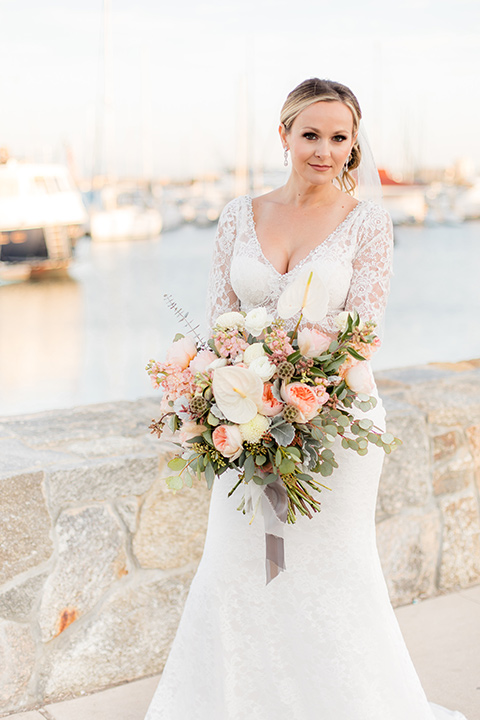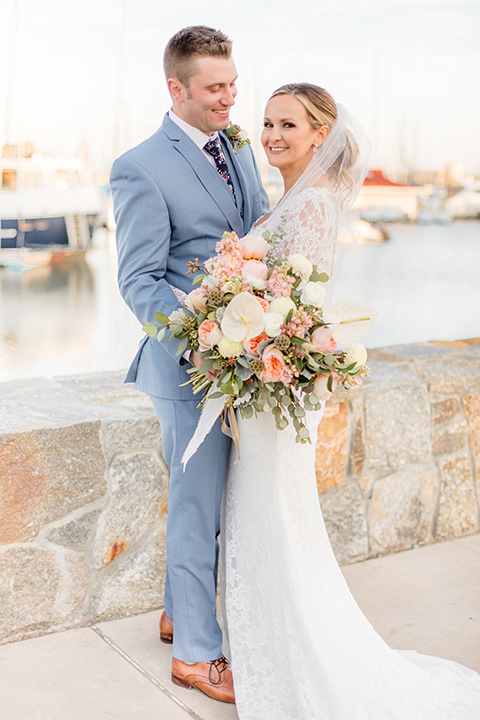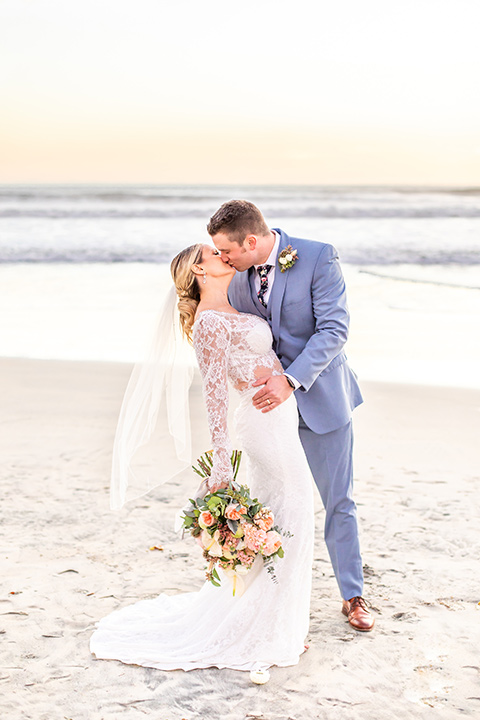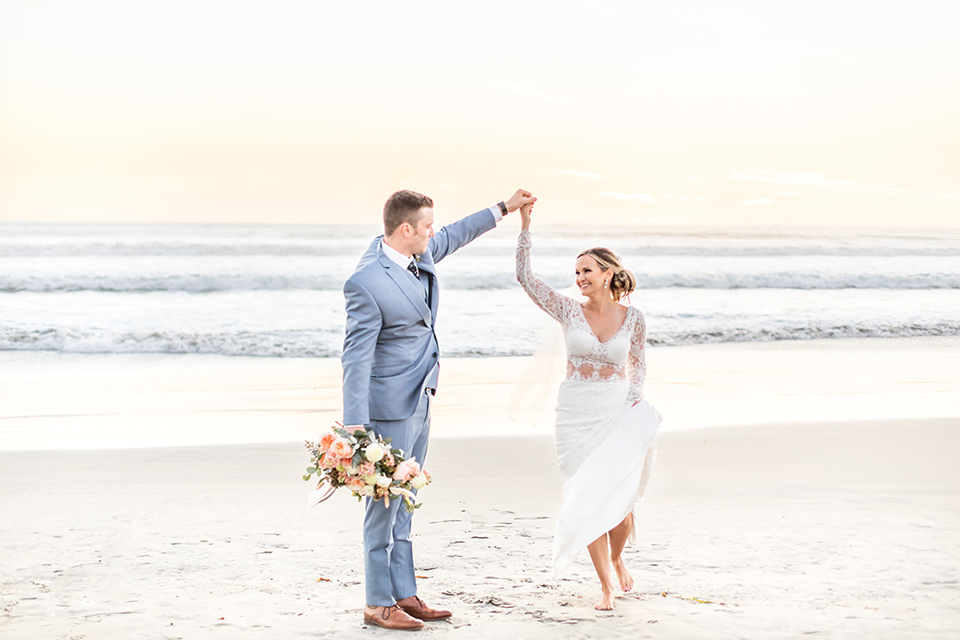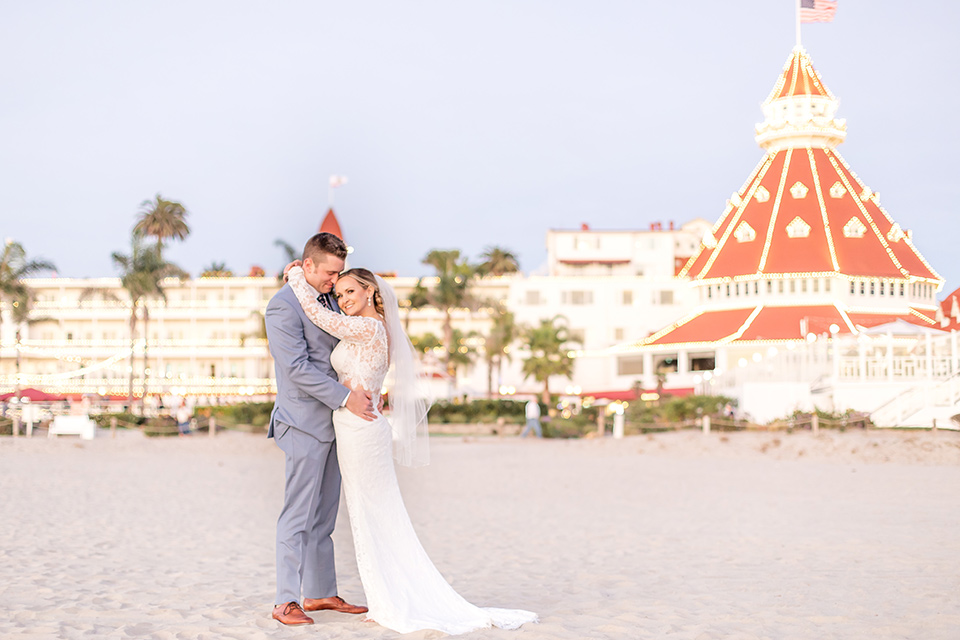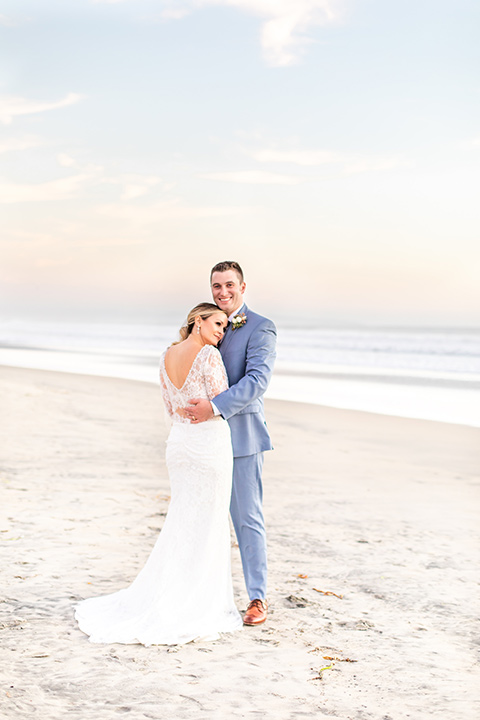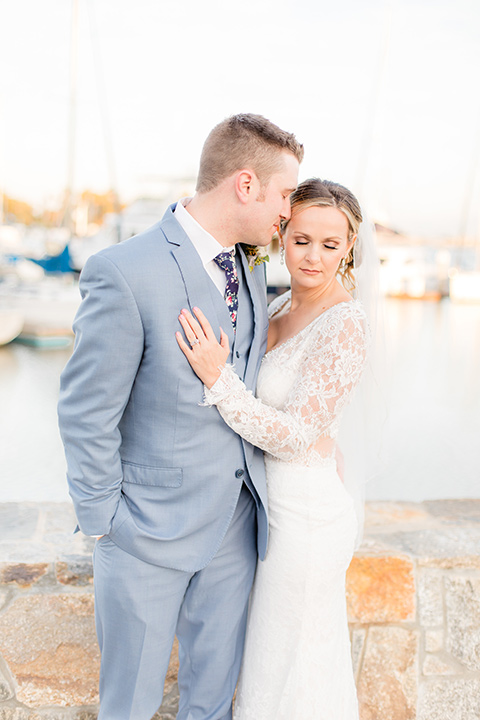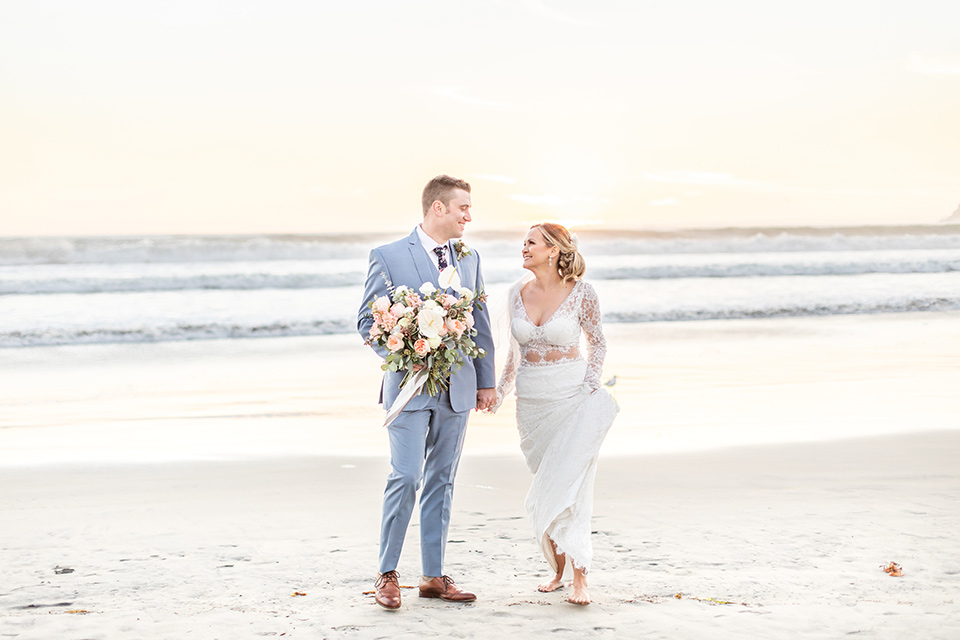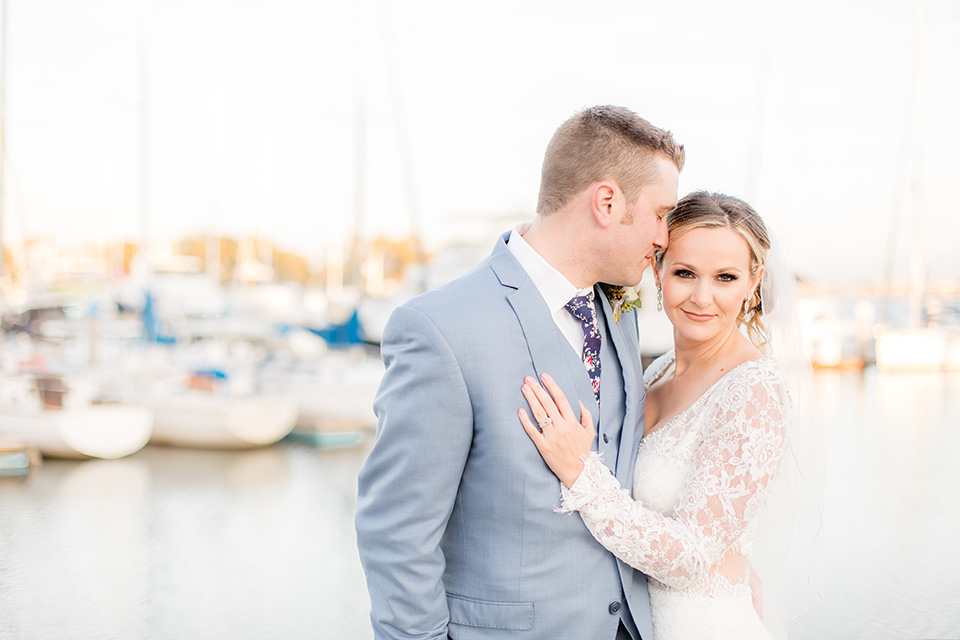 Gown: Bridal Gown | Makeup: Make Me Blush | Florals: The Sweet Blooms