Venue + Cake:
Skypark Weddings
Event Planning + Design:
Michelle Johnson
with SkyPark
Photography:
James Tang Photography
Menswear Style:
Heather Grey Notch Lapel Suit by Allure Men
with a white matte long tie
Rustic Glamour. Yes, the words do somewhat counteract each other, but this is a wedding theme that we fully support! What does "rustic glamour" actually mean? Well, it's pretty simple: it is mixing organic materials with lavish details. For example, this shoot had deep wooden chairs with flowing white linens draped all around them. Or how the bride wore a lace dress, which is typical for a rustic wedding, but paired it with gold glittered heels and delicate jewelry. What is also great about this theme is that your groom can wear practically ANYTHING! Black tuxedo? Sure. Cobalt blue suit? Why not! For this particular shoot we decided with a heather grey suit with simple accents. This suit is a great neutral that goes with any venue and theme.
*Stylist Tip* Play up this groom look by putting your groomsmen in the dark grey option from the same designer, Allure Men. This will make your groom stand out next to the crowd, while still complimenting the light and effortless white of the bride's gown.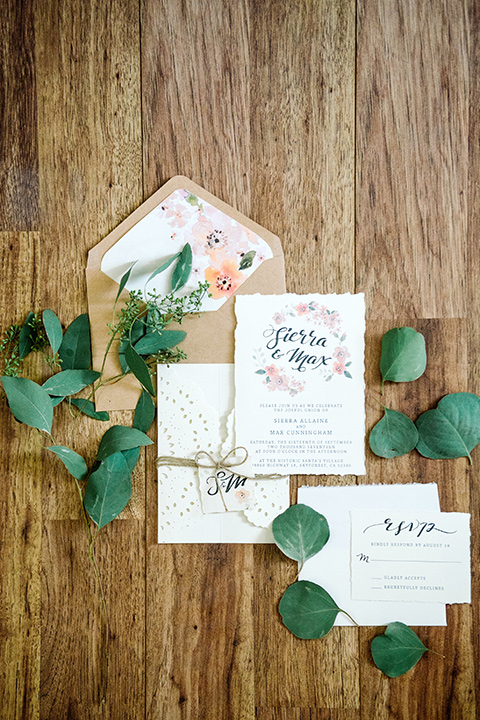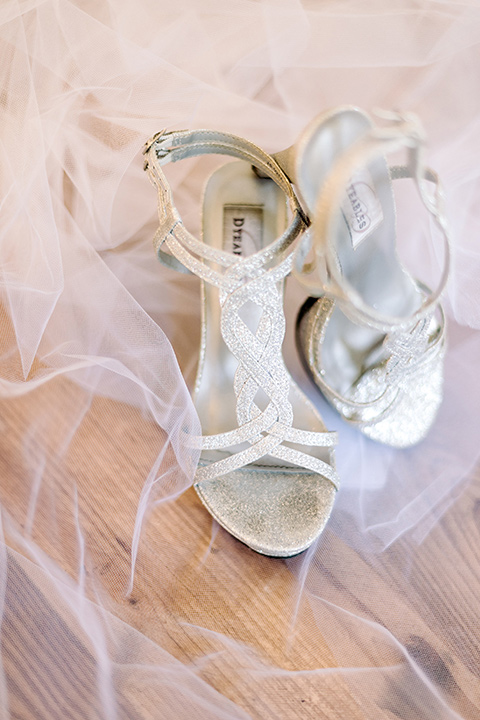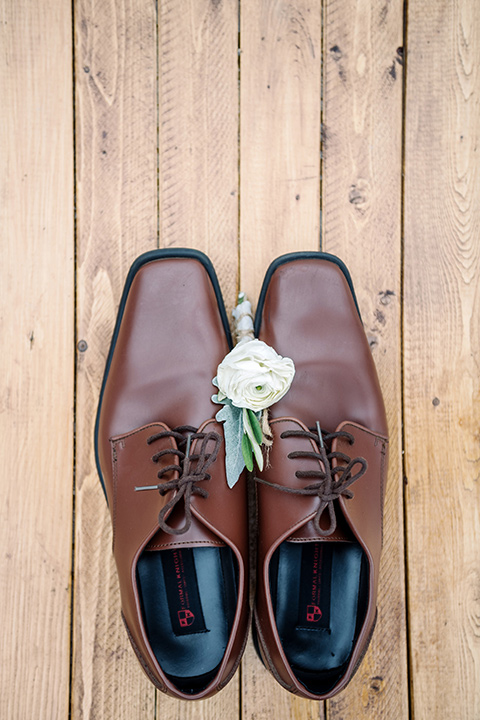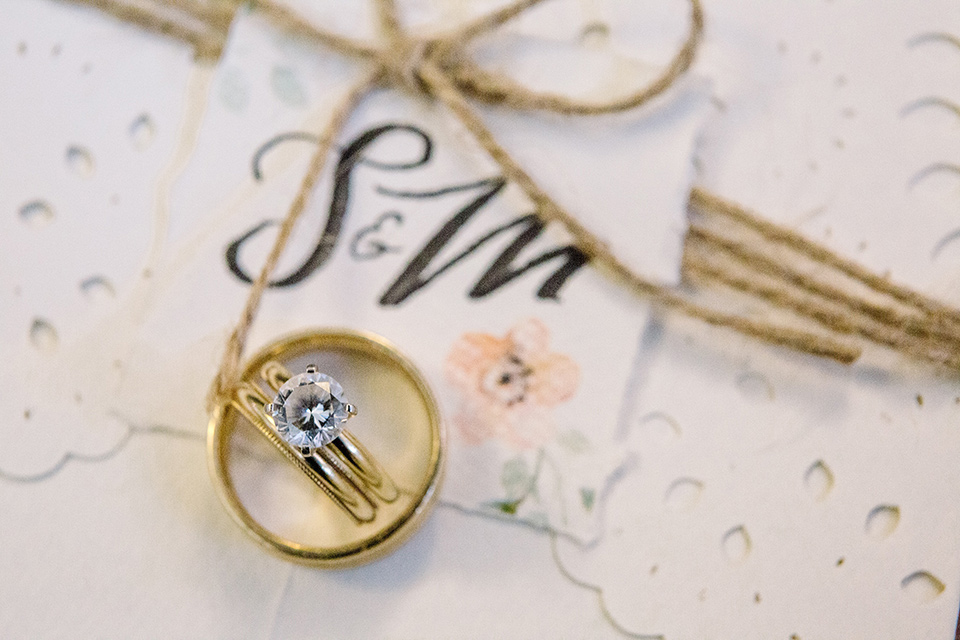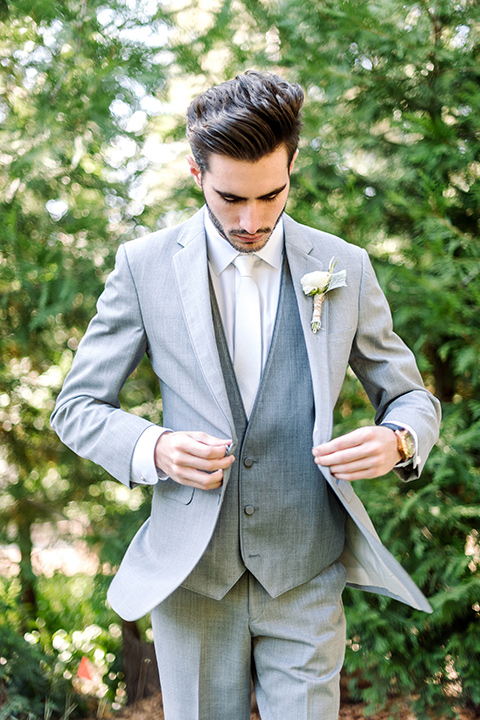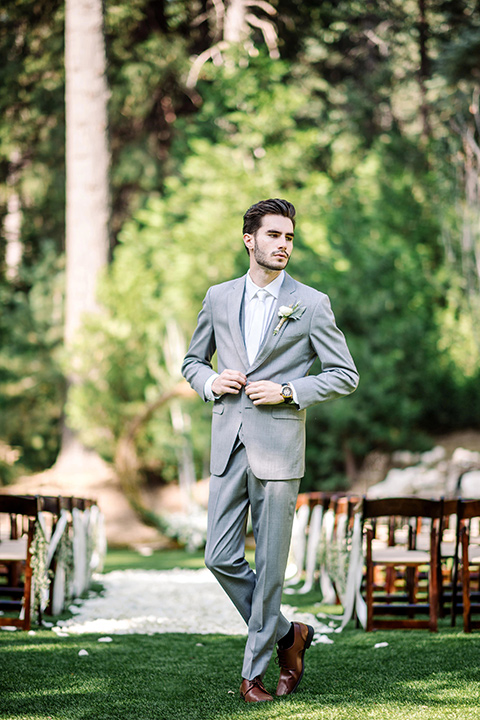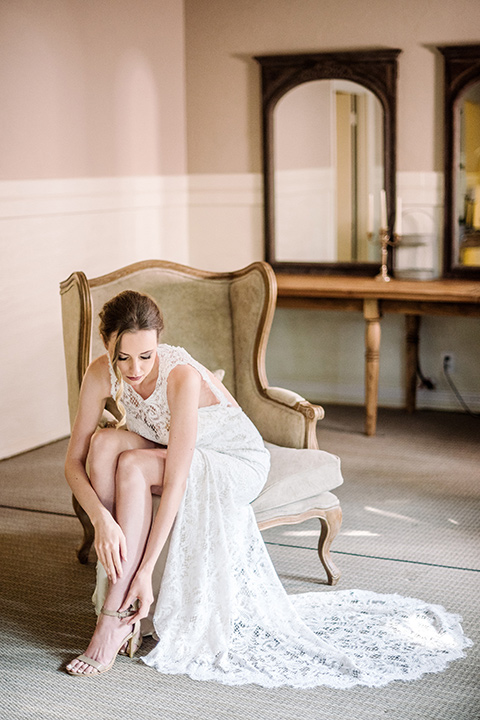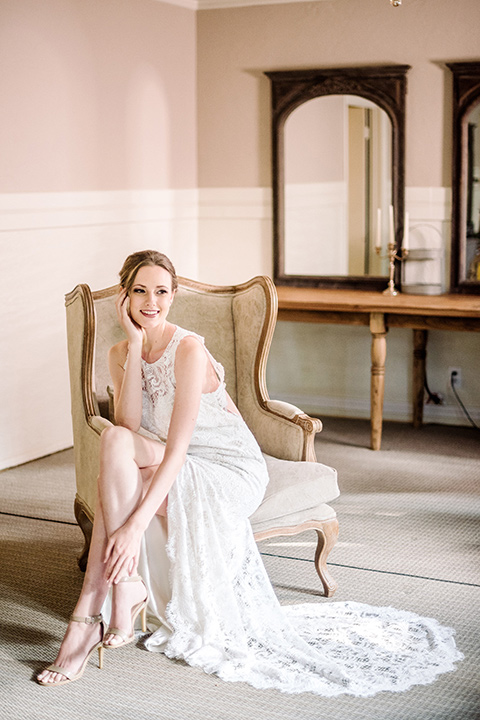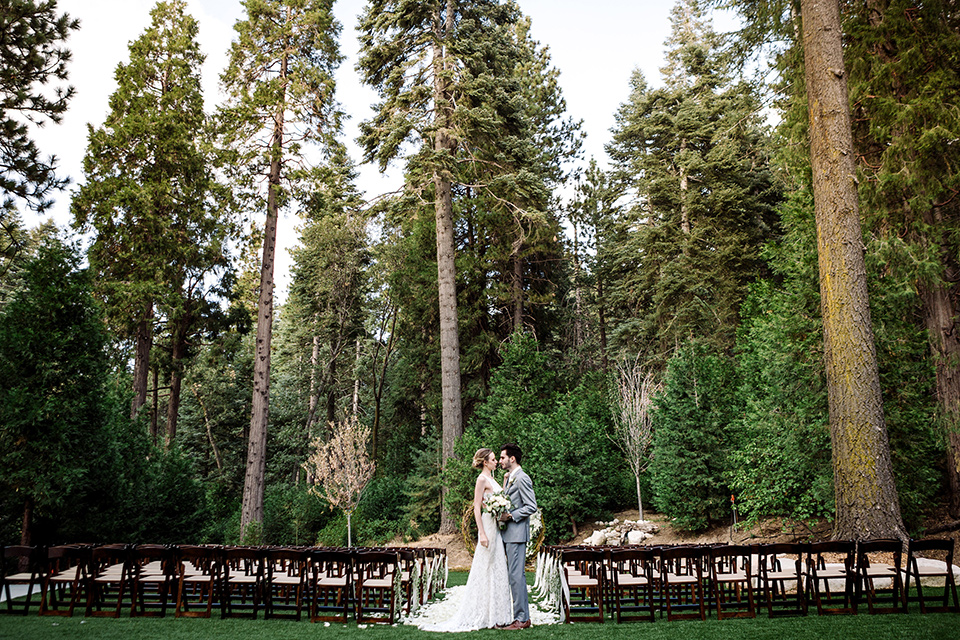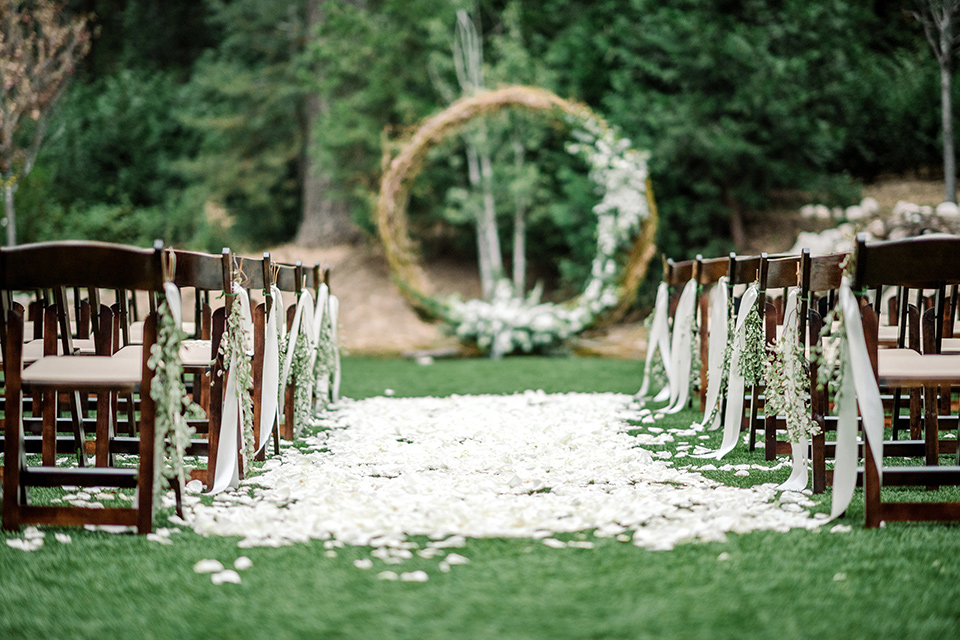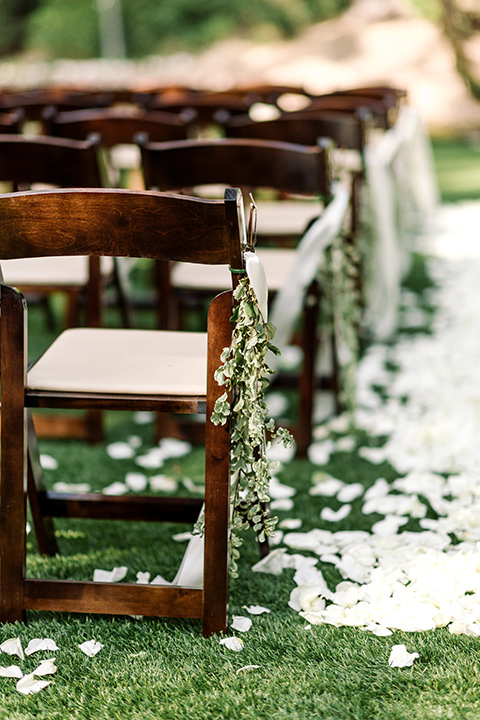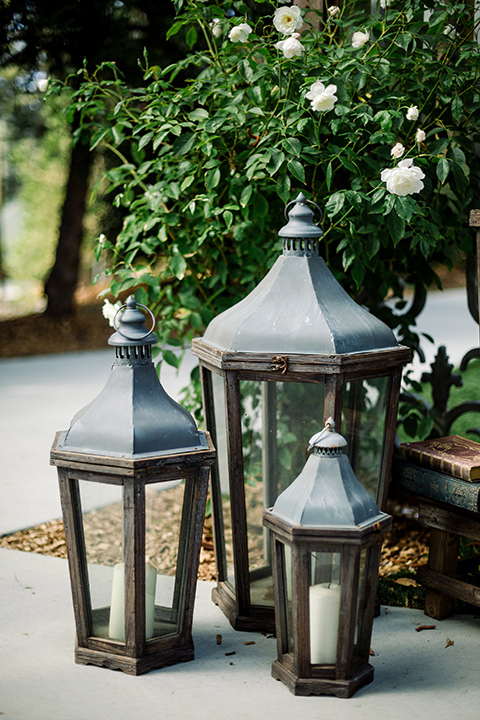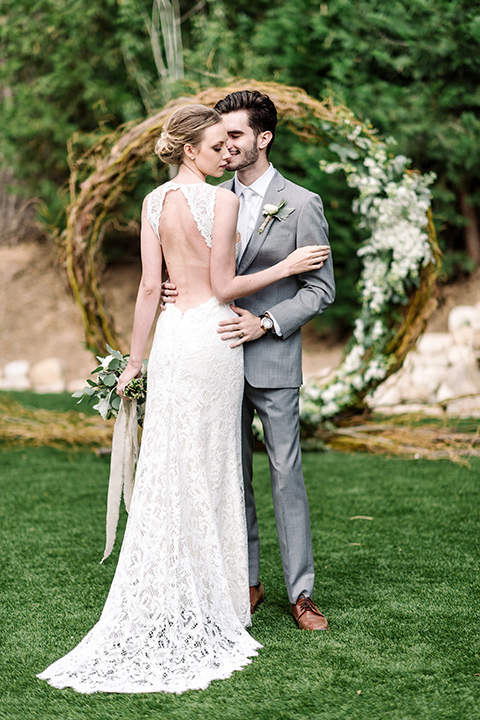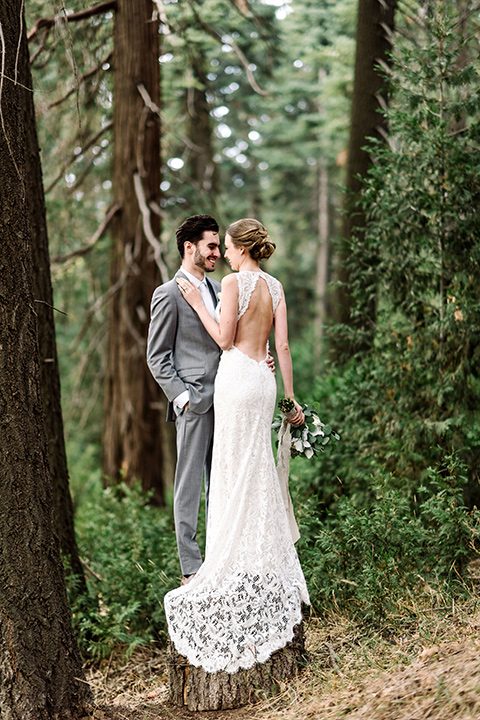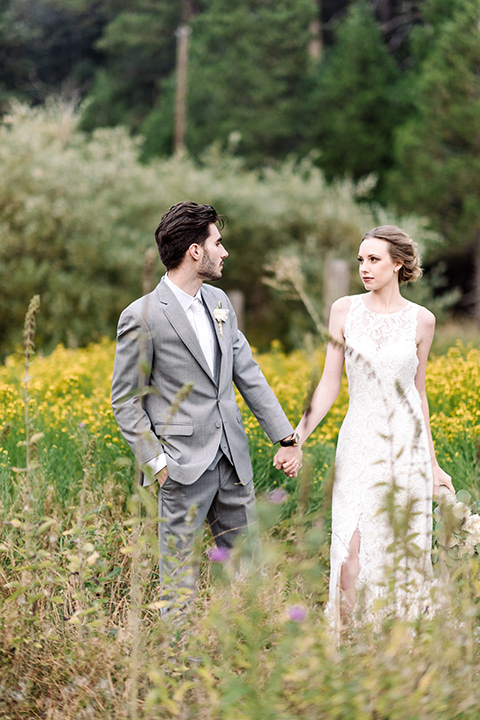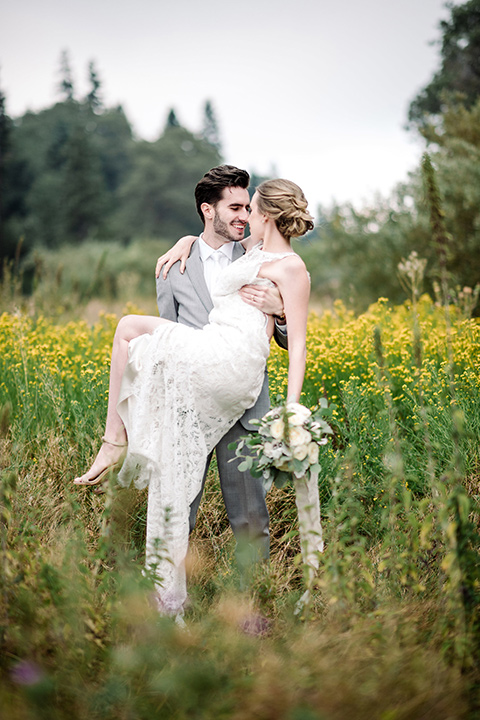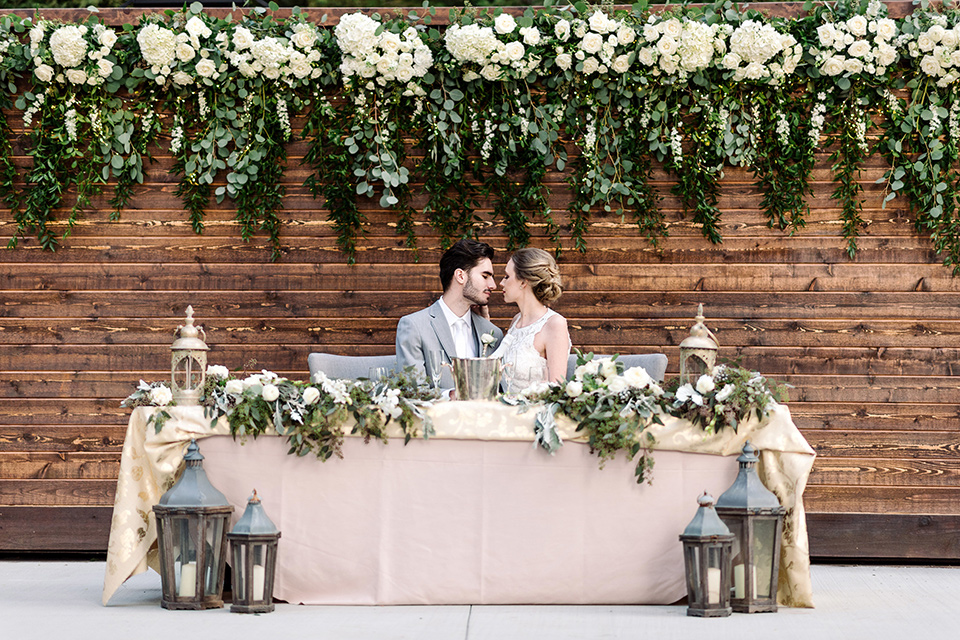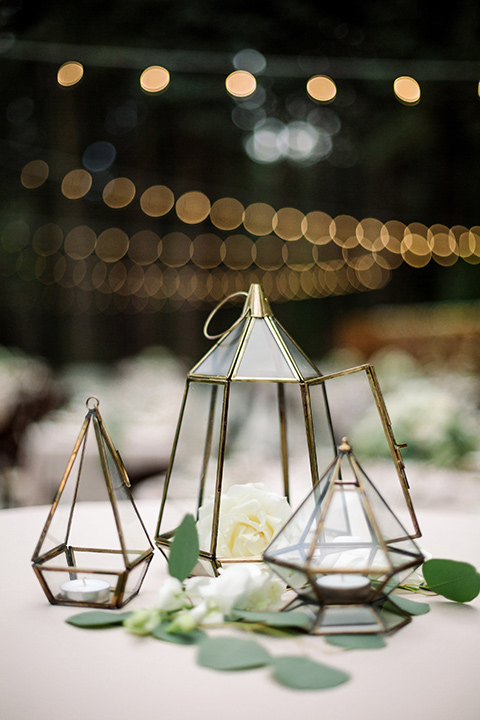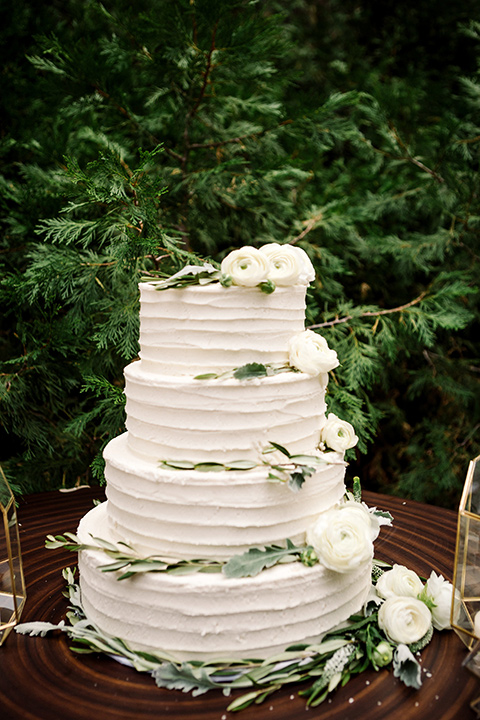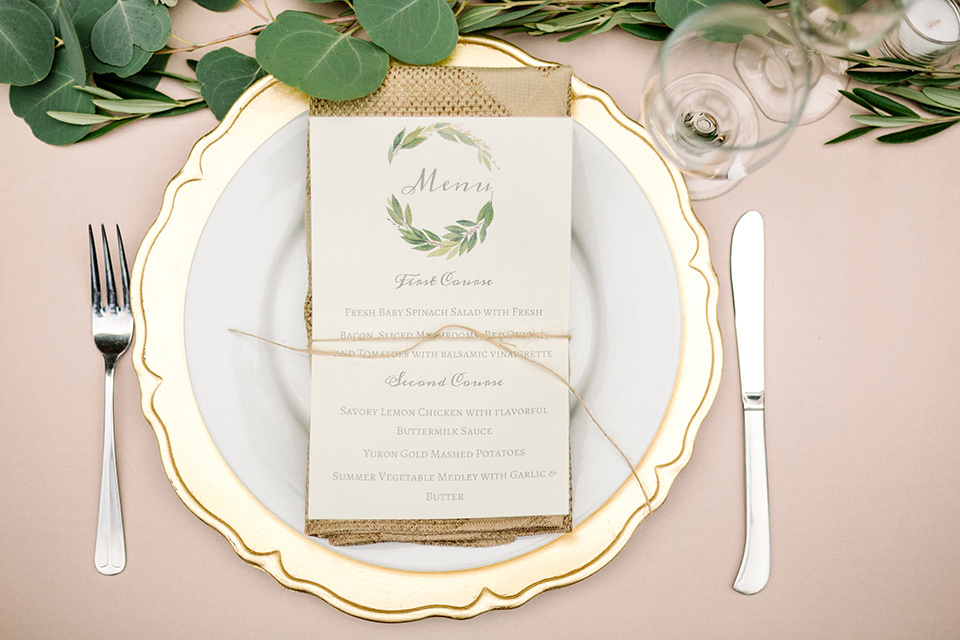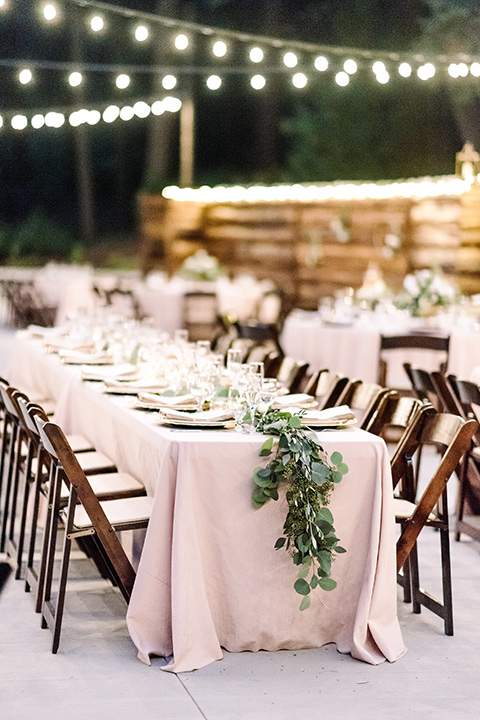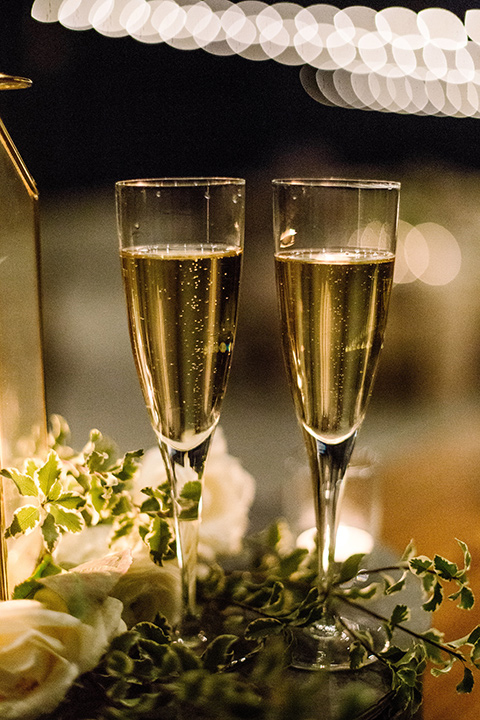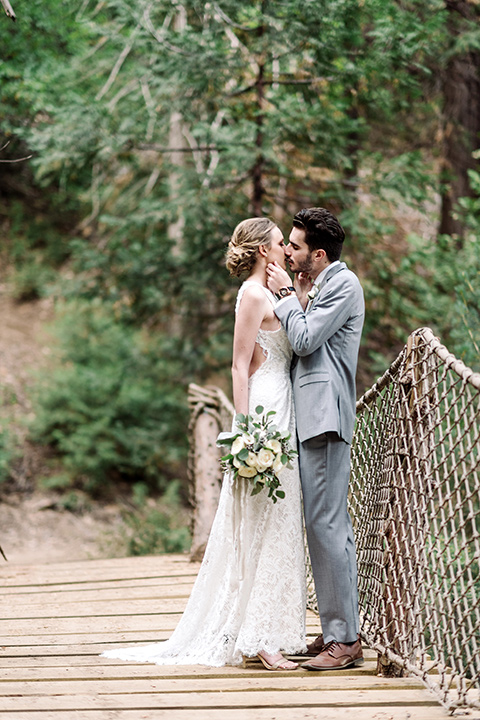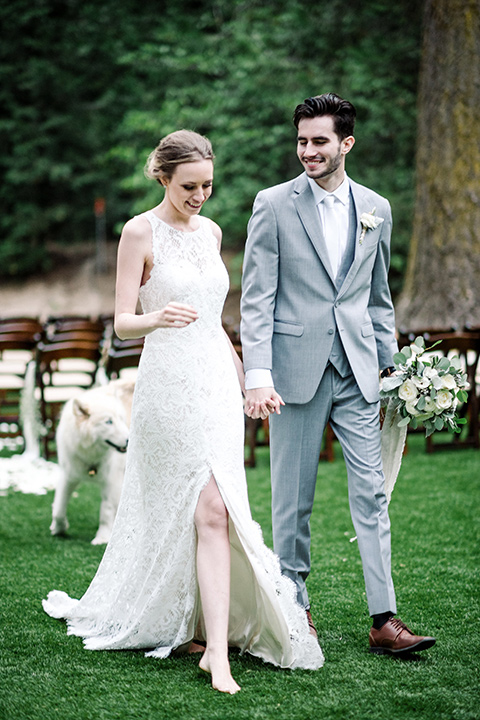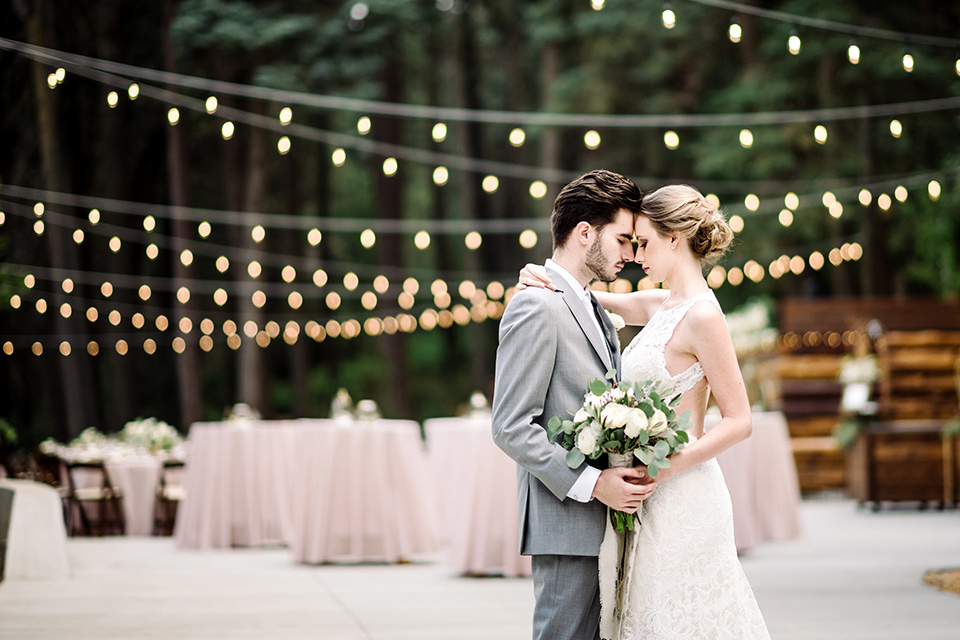 Oak and Ivy Floral Designs
|
Videography:
Miguel Garcia Studios
|
Wedding Gown:
Willowby by Watters
|
Bridal Shop:
Mary Me Bridal
|
Hair + Makeup:
The Face of Beauty US
|
Catering:
Graystone Catering
|
Calligraphy:
Quyen's Quill