Venue: Dragon Point Villa
Photography: JC Guzman Photo
Planner: Holly Kalkin Wedings
Menswear Style: Black Notch Lapel Tuxedo with a white long tie
What is a wedding truly about? It is about the bringing together of two people, a celebration of love, and others coming around to party (with those first two items in mind of course). This wedding was not short in the love or the partying and we could not be more thrilled to play a part in this gorgeous family's big day!
The bridesmaids wore light blush toned gowns in various styles, while the bride wore a stunning white ballgown with thin straps and a low cut neckline. The groomsmen wore simple black suits with blush toned long ties to match the bridesmaids, while the groom wore a matching suit with a white tie to compliment his gorgeous bride. Let us not forget the adorableness that is the flower girl and ringbearer! Overall this wedding was sweet and chic, and we are so excited to share it with you today!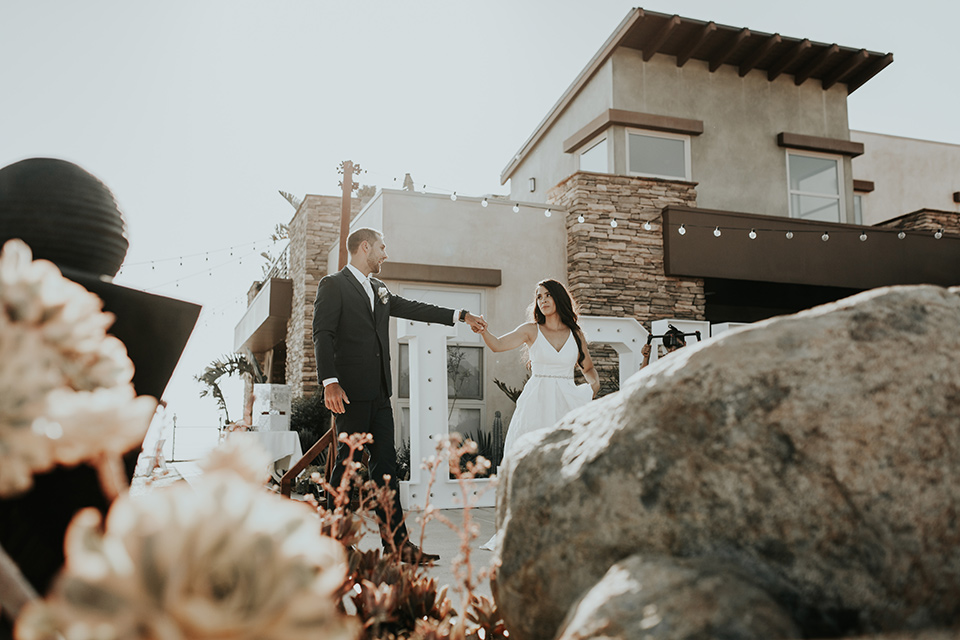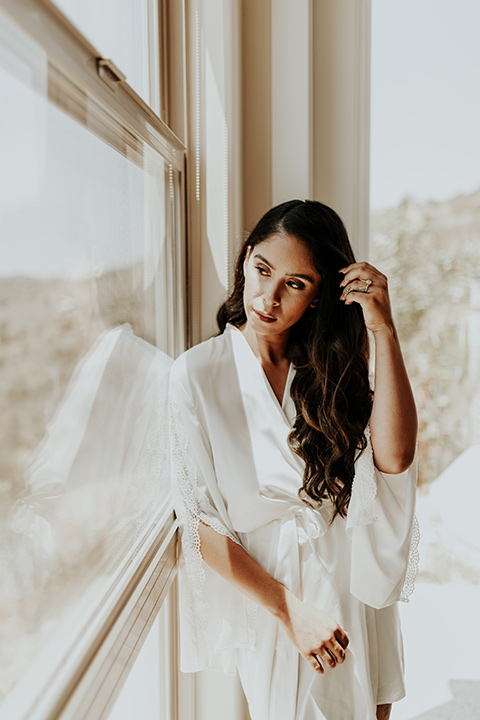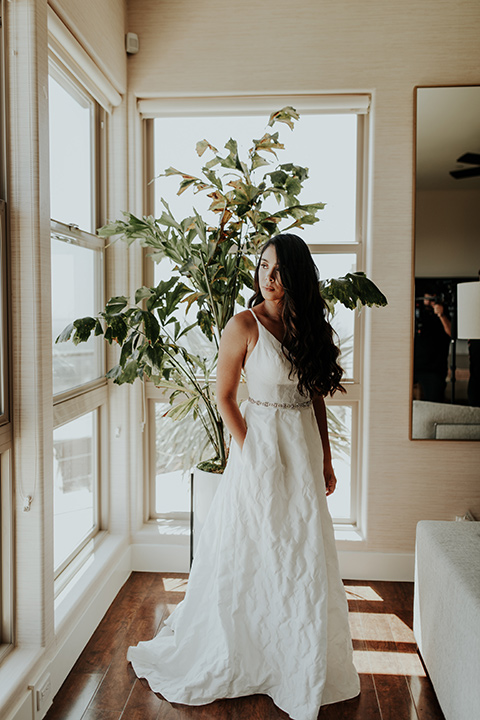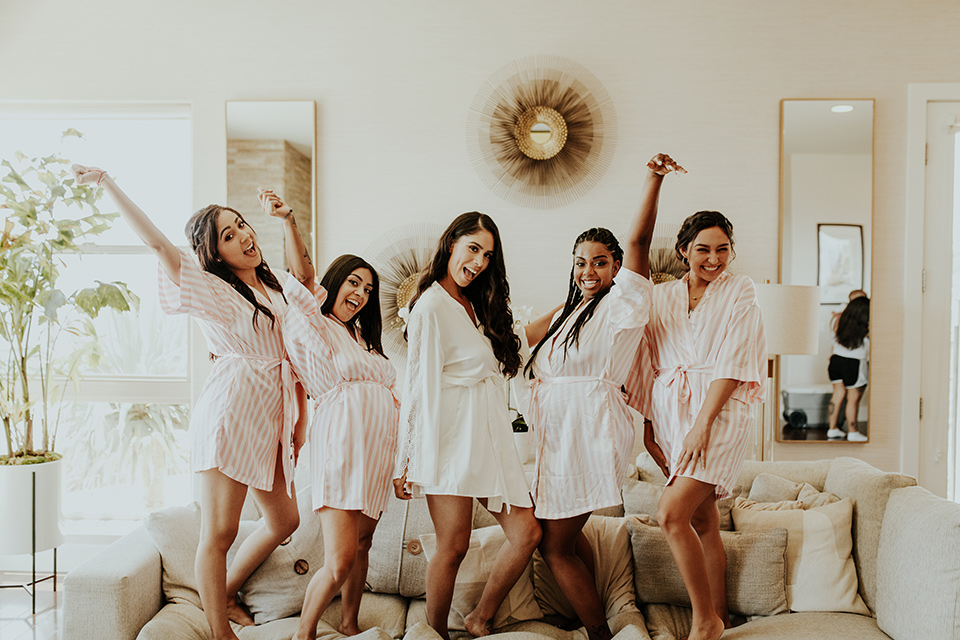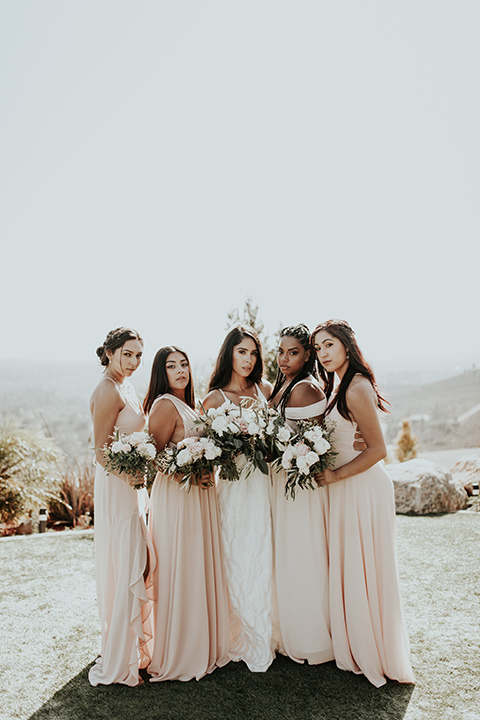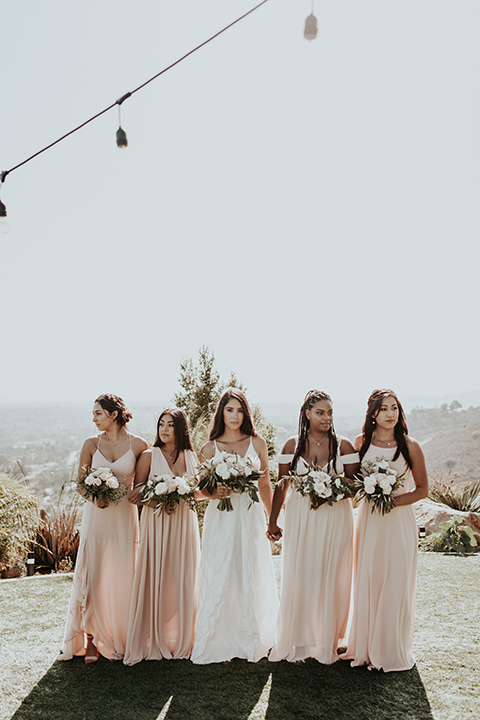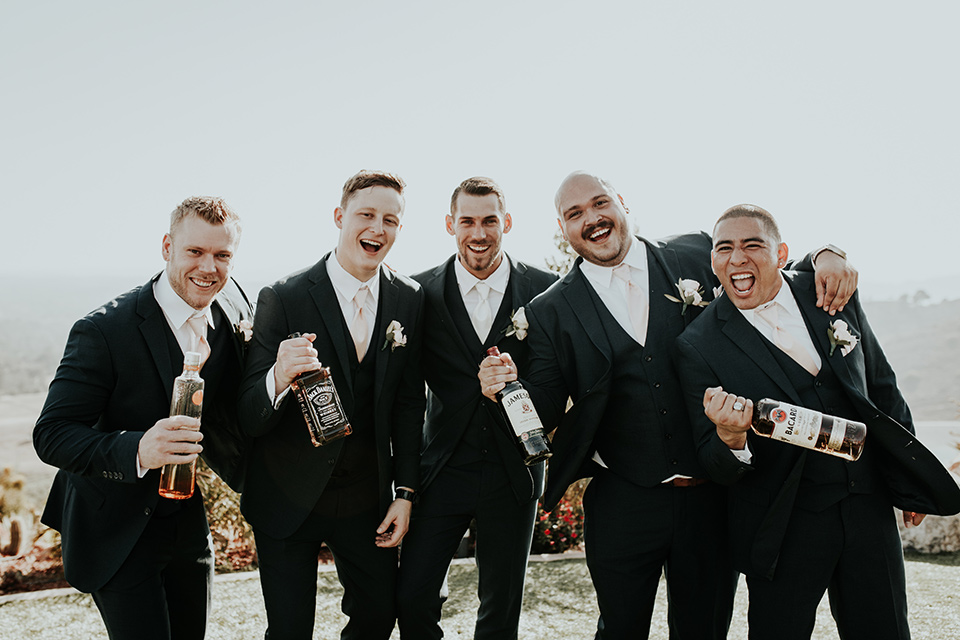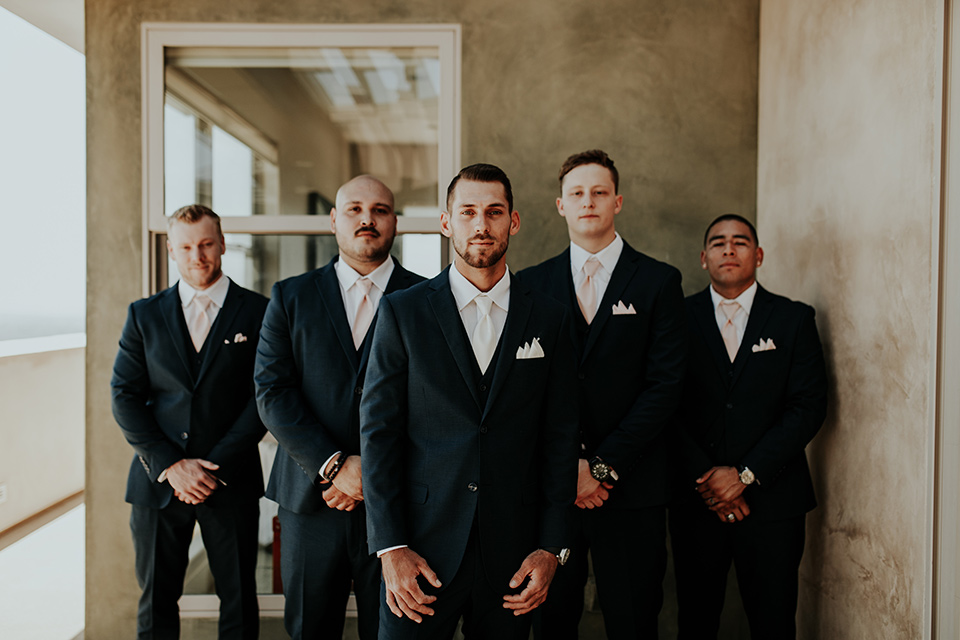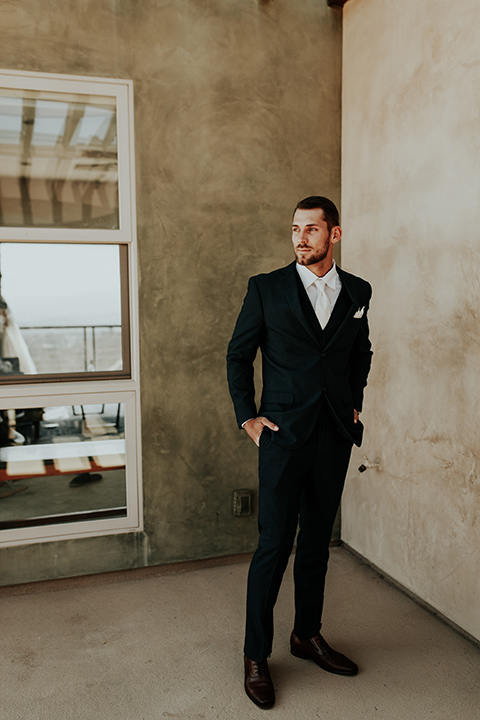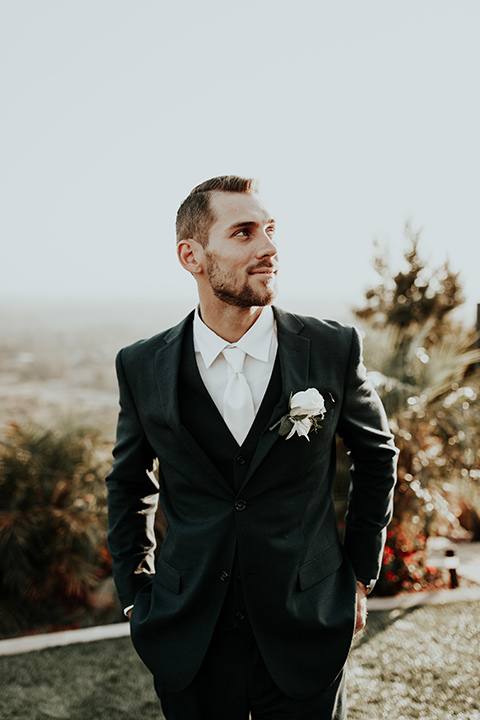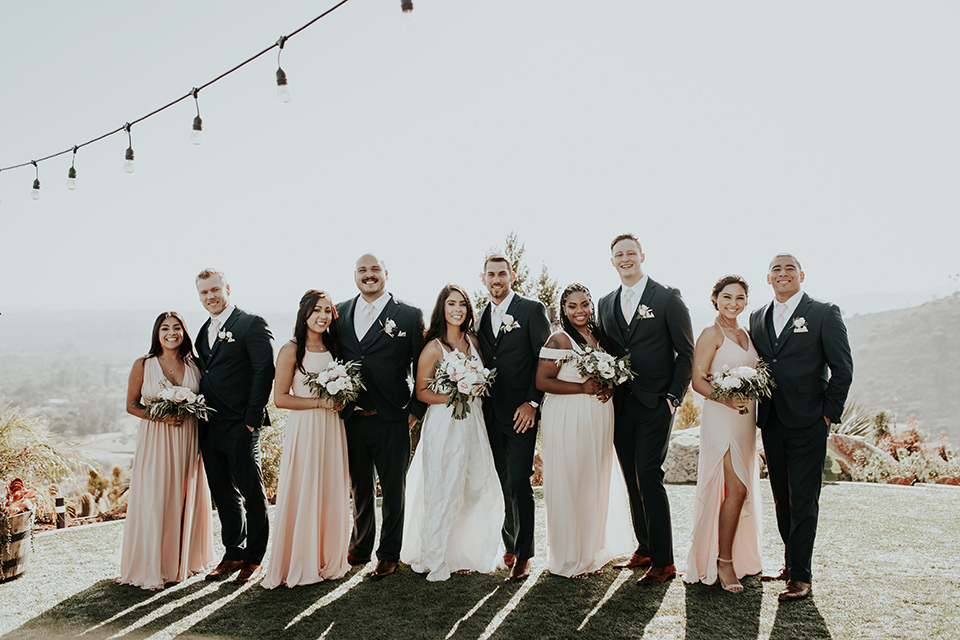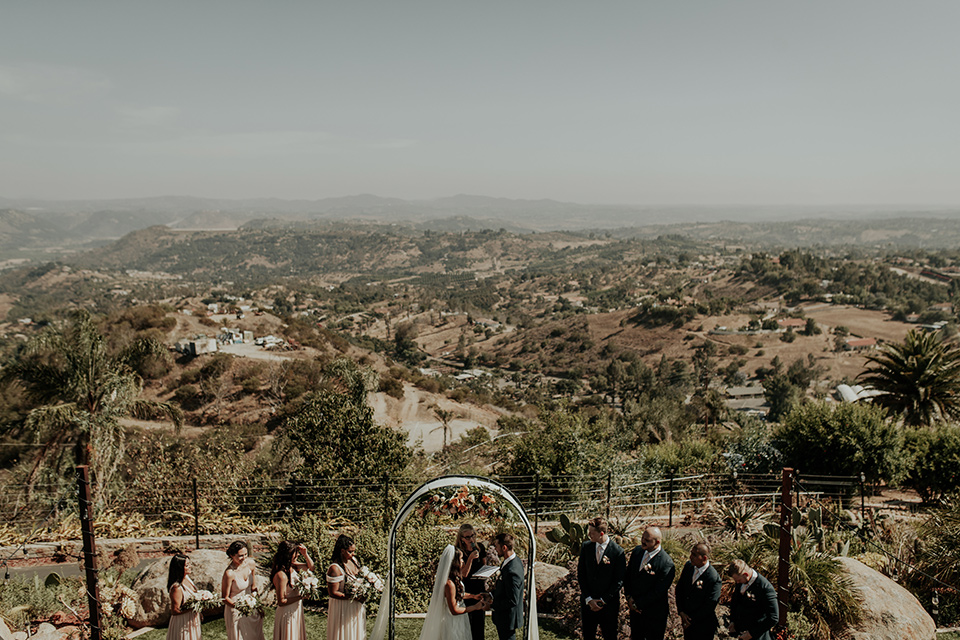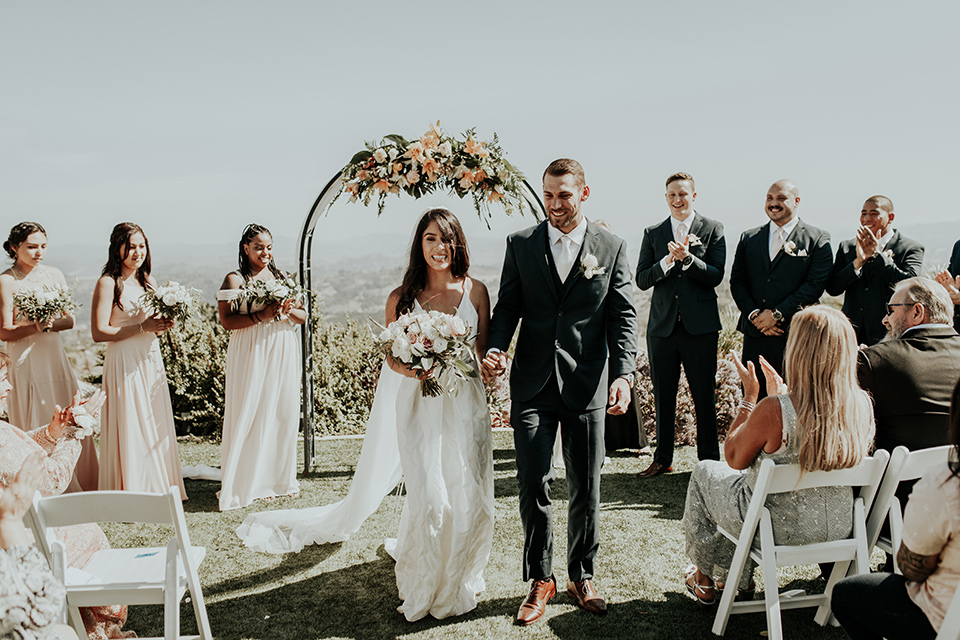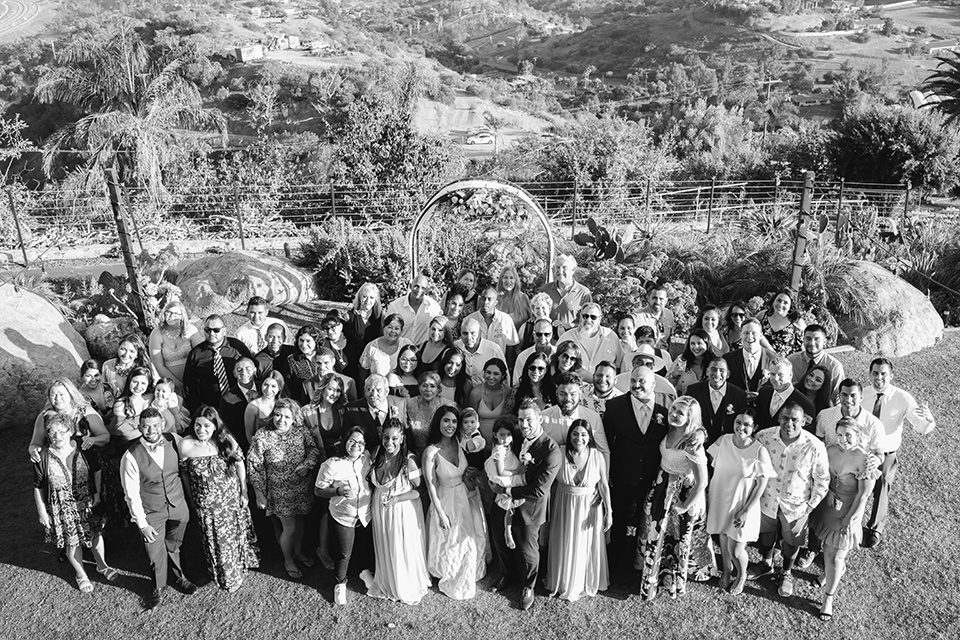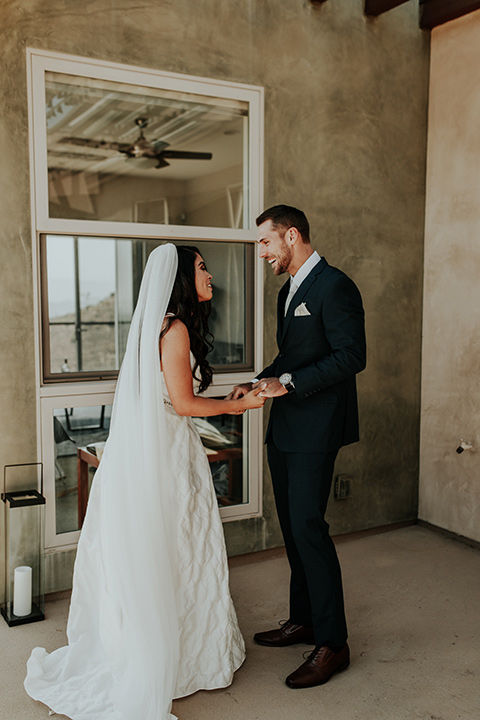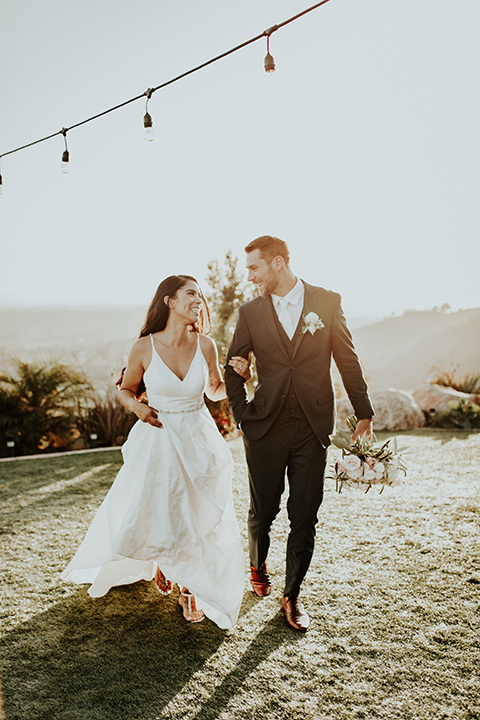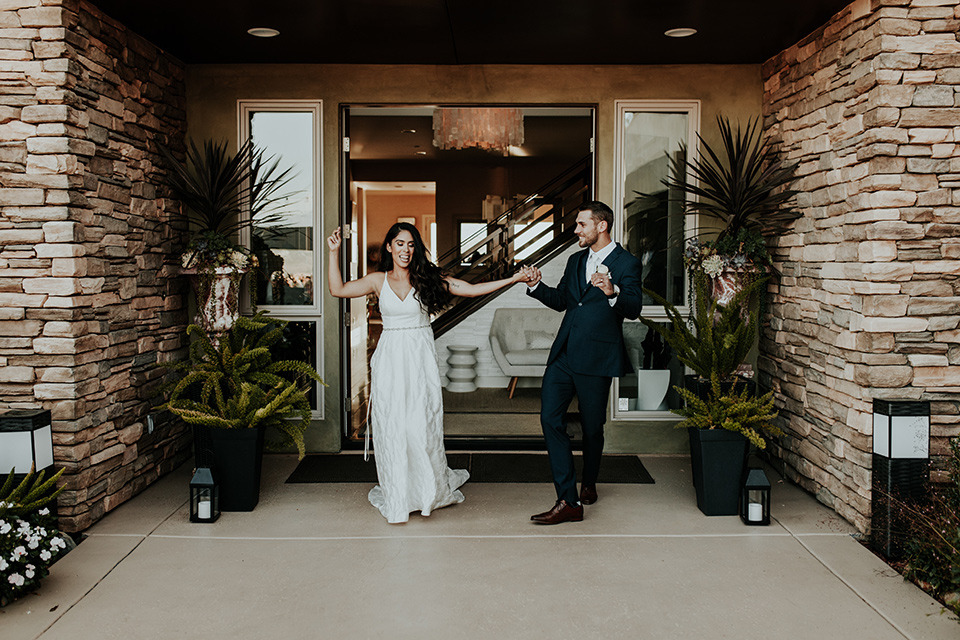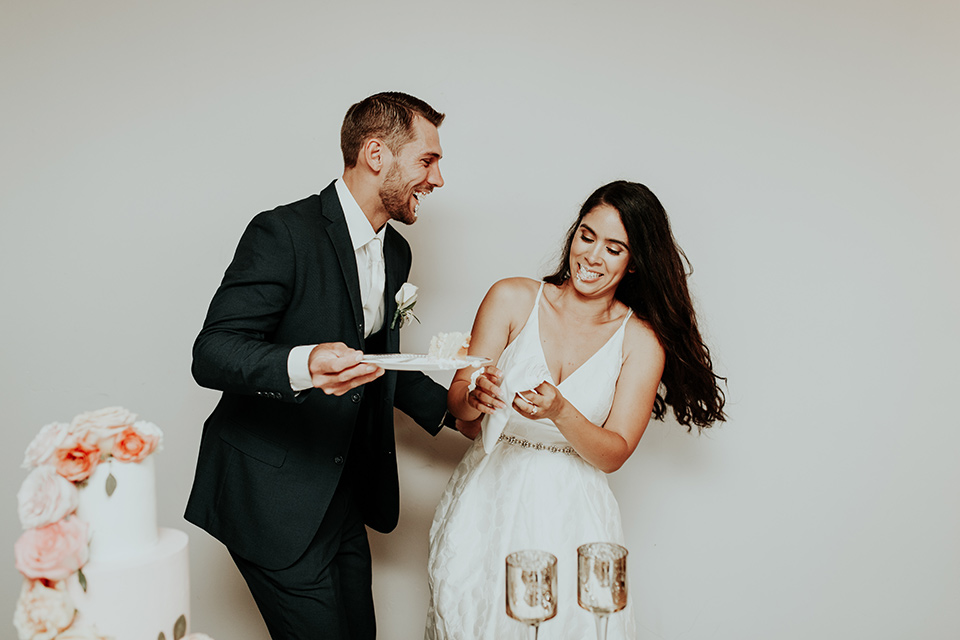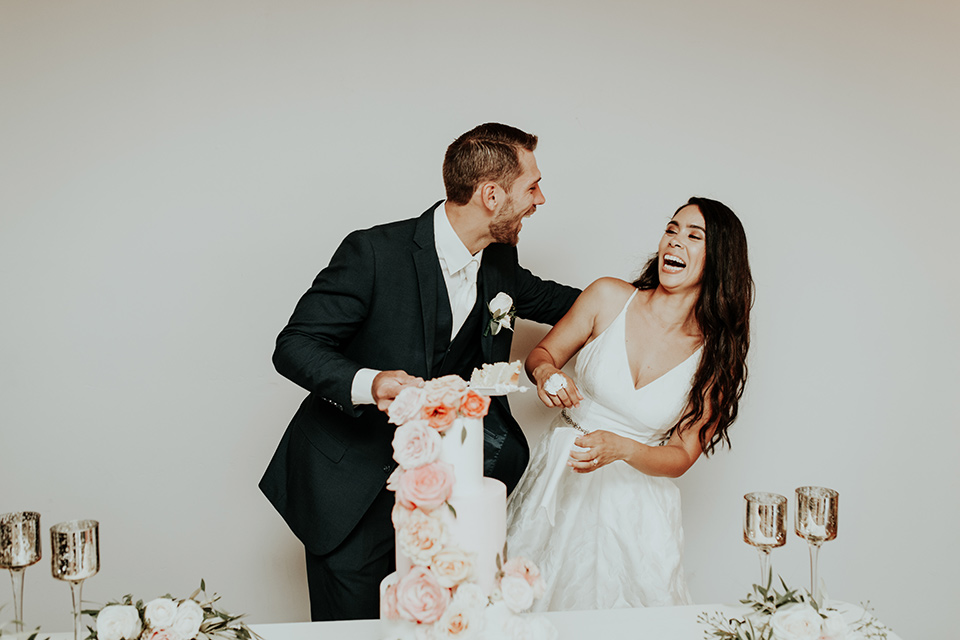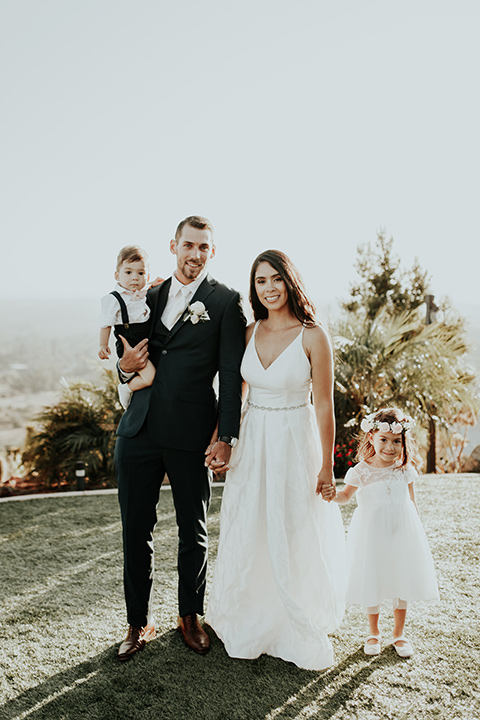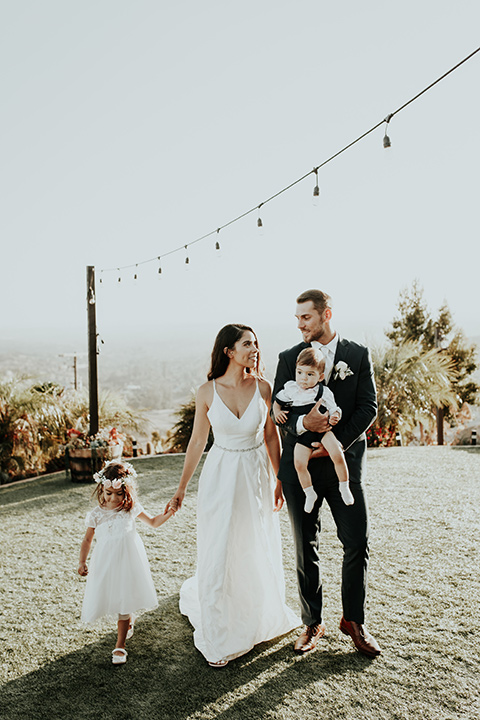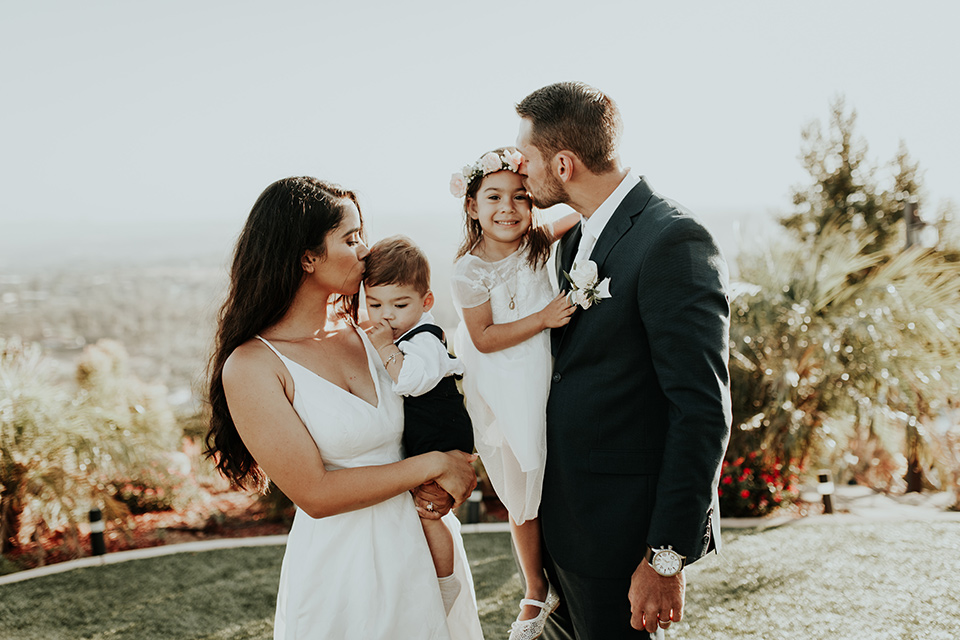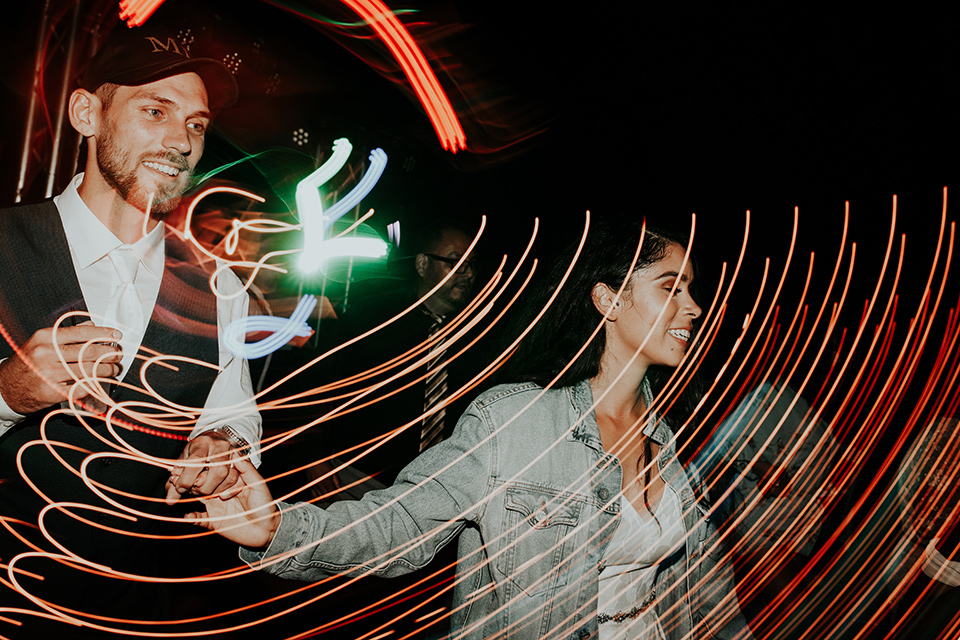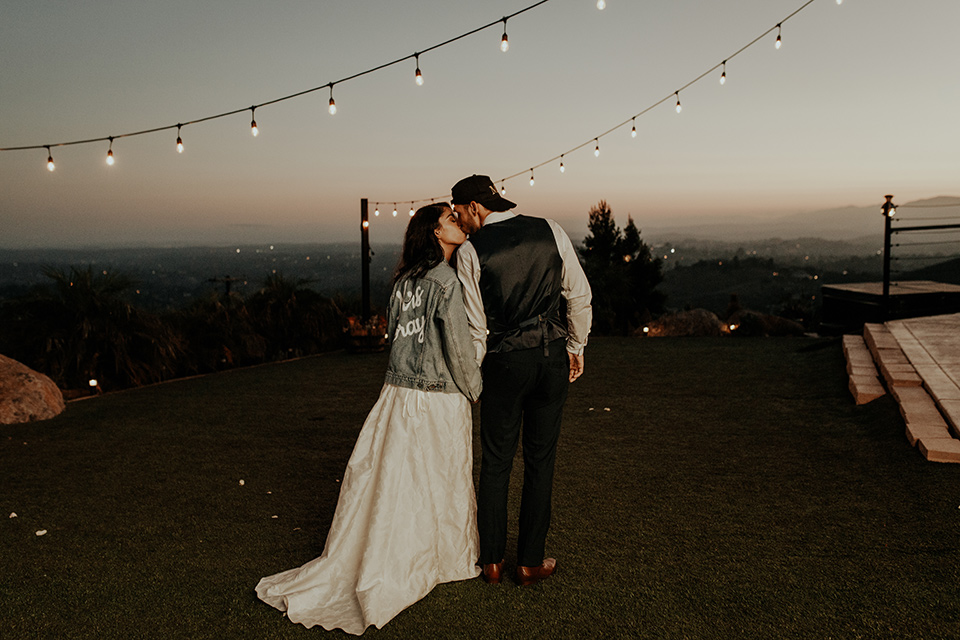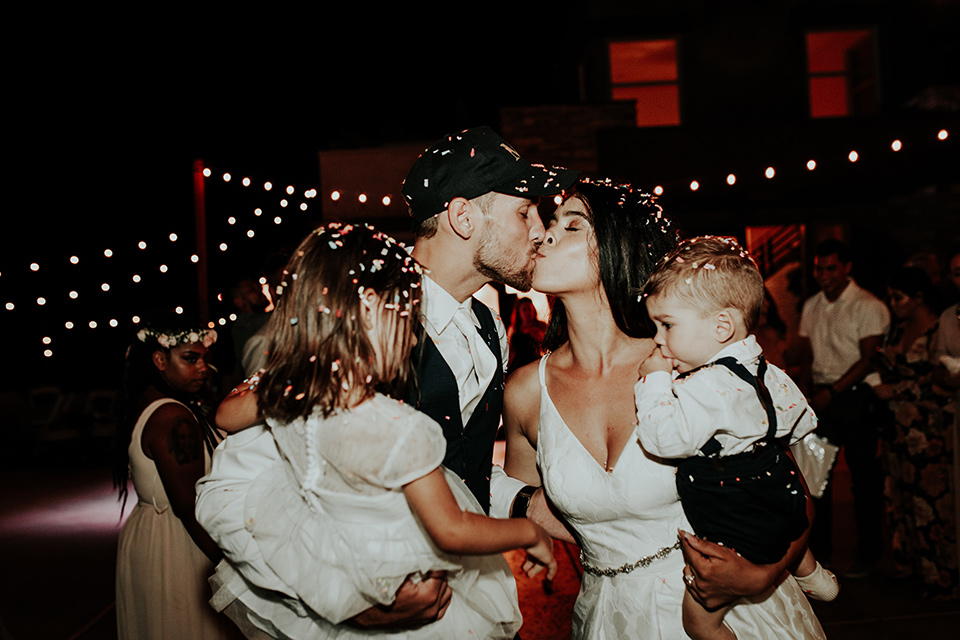 Catering: Mexico City Cuisine | Drinks: Twisted Spoons | DJ: High Energy Productions | Lights: Lights for Nights | Cake: Briarmist Cakes | Bride Hair + Makeup: Angela Alessi | Bridesmaids Hair + Makeup: Daniella Gutierrez | Florals: Tessfresh Flowers | Bridal Gown: David's Bridal | Bridesmaids Gowns: Lulu's | Bride: Desiree Gray