A question we get all the time from customers is: Should I rent or buy my wedding suit?
Don't let this question stress you out, we have come up with a special questionnaire to help you out.  But if that is not enough, below are some personal and functional details of renting vs buying to help guide you on your decision.
Questionnaire Time!
This questionnaire is pretty simple, answer yes or no to the following questions.  Then total the number of times you answered 'yes' and how many times you answered 'no'.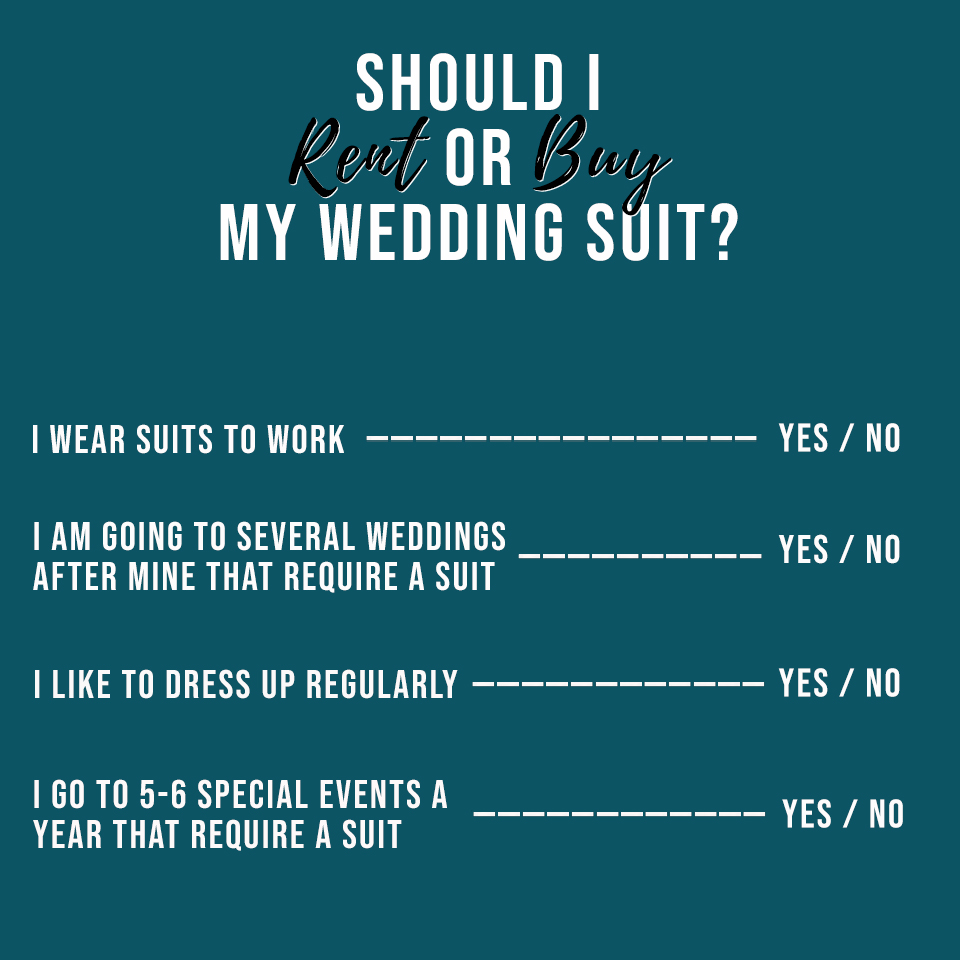 Total them up:
If you answer 'yes' more than you answer 'no' then you probably cannot go wrong with buying your wedding suit.  If you answer more 'no' than 'yes' than you probably do not need to buy a suit, renting is for you!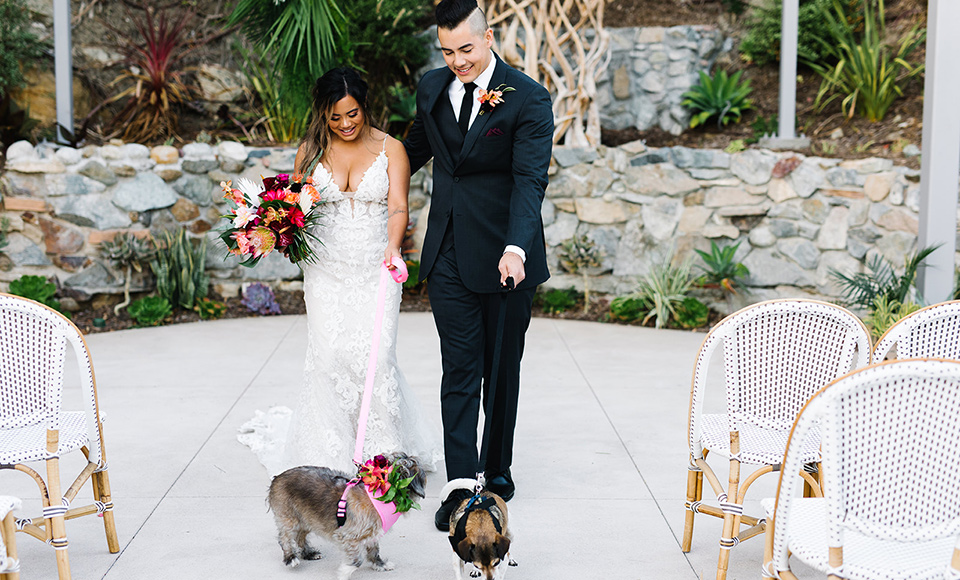 Photography: Marissa Hyland Photography
Still not sure about what you want to do?  Then let us break down some personal benefits of renting and buying:

Lifestyle Benefits
Renting:
No cleaning involved- just order, pick up, and drop off

Don't have to commit to one style to keep

Comes ready to fit you perfectly/No alterations involved

Rental packages come with everything you need in one price: coat, pants, shirt, vest, neckwear, studs + cufflinks, and shoes
Buying-
Get to keep it as a memory

Get to use it for other functions or work

Get to expand your closet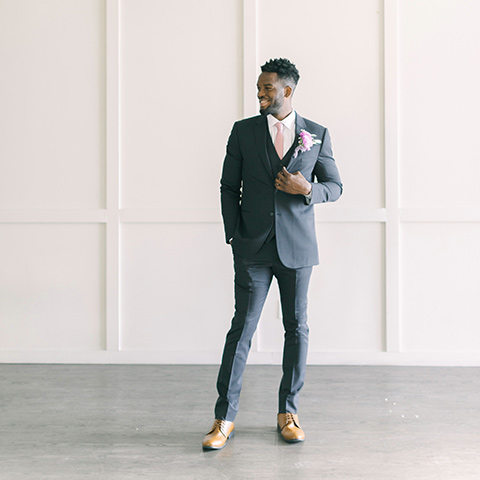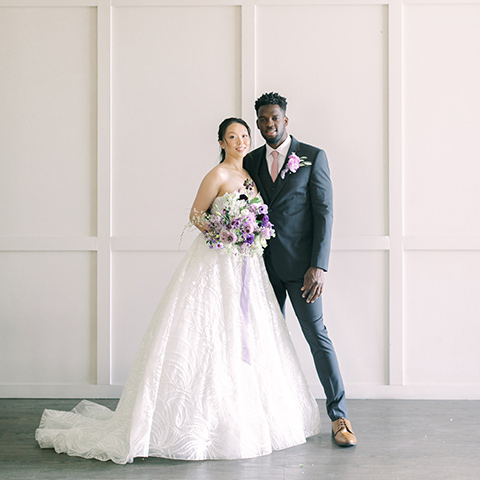 Photography: Lupe Juarez Photography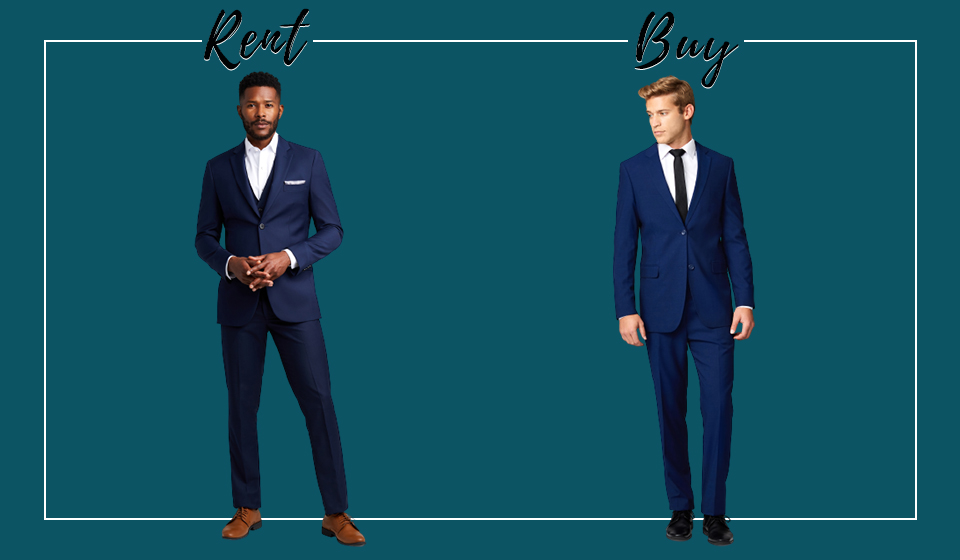 Functional Benefits
Renting:
Larger range in colors, fabrics, and patterns to choose from

Can get a higher luxury brand for less money

Easier to match you groomsmen



Buying:
Get to get it tailored to fit perfectly to your body/preference

Can purchase matching accessories for your bridal party as gifts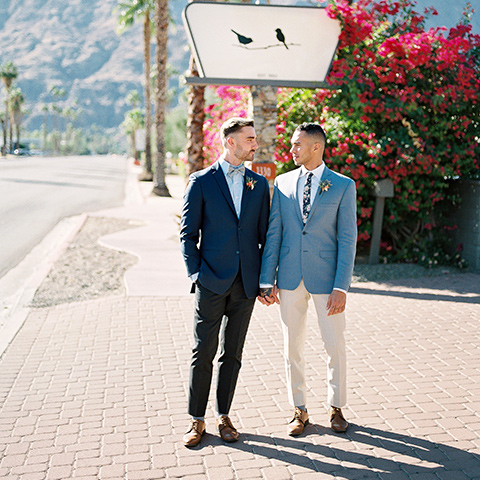 Photography: Allie Lindsay Photography
Either Way We Are Here to Help You Make Your Look Your Own!
Wanting to put together a mix and match look? Well, we are here to help you live your fashion dreams: renting or buying!
Whether you pick from our large rental catalog, or use our new Suit Separates Program from our 'For Purchase' collection we can help you get the perfect look.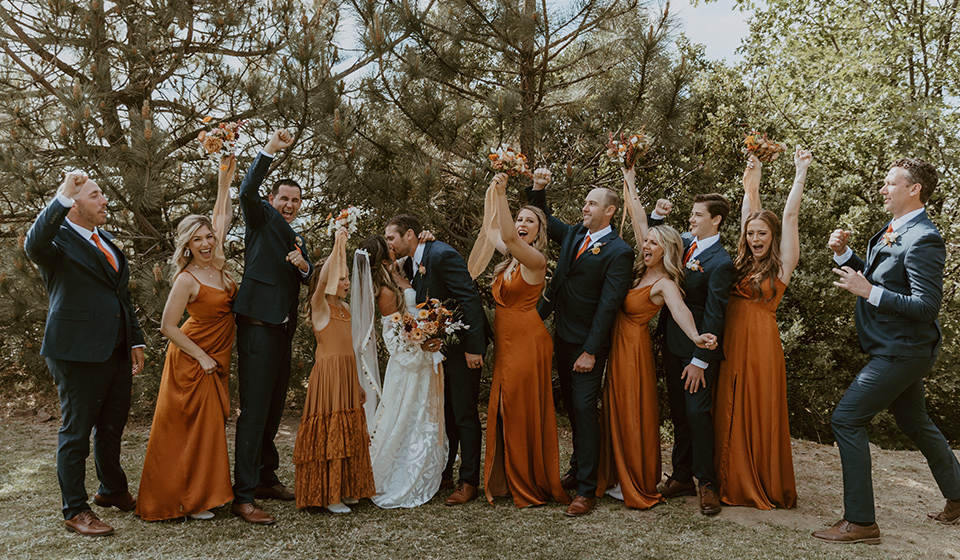 Photography: Cori Taylor Photography