How To Plan a Wedding Today!
We believe in love here at Friar Tux, and love always prevails.  So we have created a blog for you on some tips and ideas to get your Las Vegas wedding on the books and celebrated for whenever you are ready to say I-do.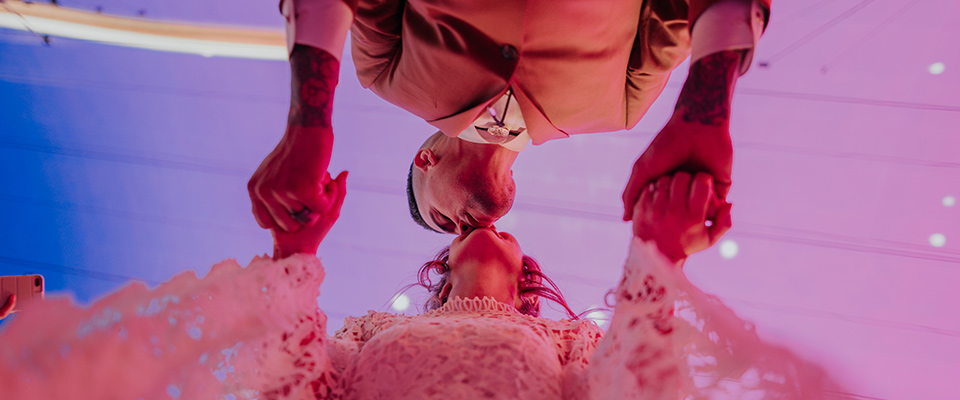 Did You Know?
Las Vegas is known as the marriage capital of the world, yes THE WORLD!  That does not have to change in this new world we find ourselves in.  
One of the most popular places to get married in Las Vegas is Chapel of the Flowers.  With several locations and venues to choose from, Chapel of the Flowers is ready to be your go-to planner for your big day. They will navigate all of your planning needs for you from venue, flowers, photography, and more, Chapel of the Flowers has you covered.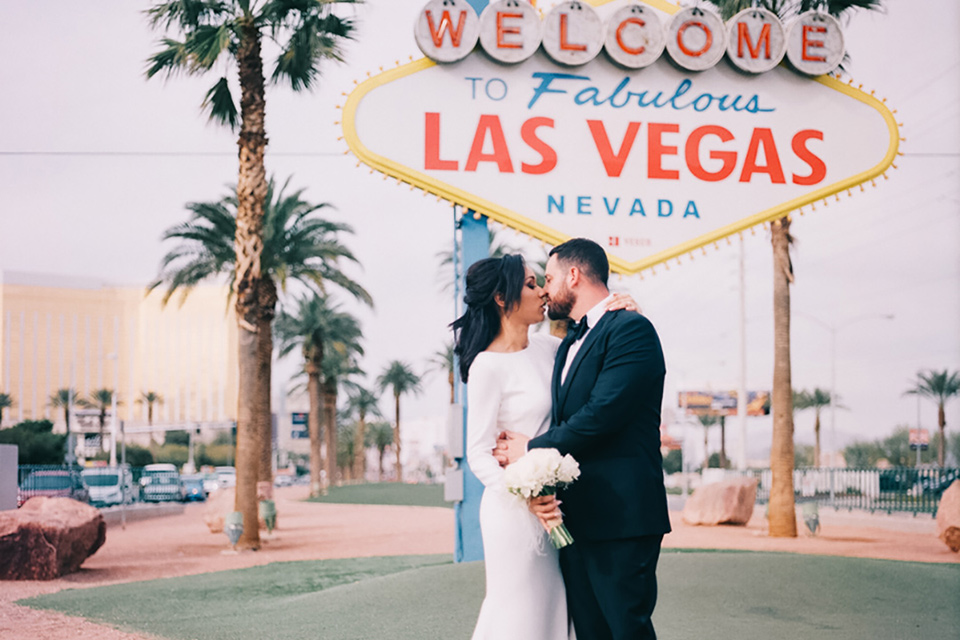 Infamous Musical Locations
When you get married at one of the Chapel of the  Flowers' many gorgeous locations, your venue may very well have been in many famous music videos!  Famous musicians such as: Carrie Underwood, Rasscal Flatts, Bowling for Soup and many more have dorned these halls for their music shoots.
The COVID Shift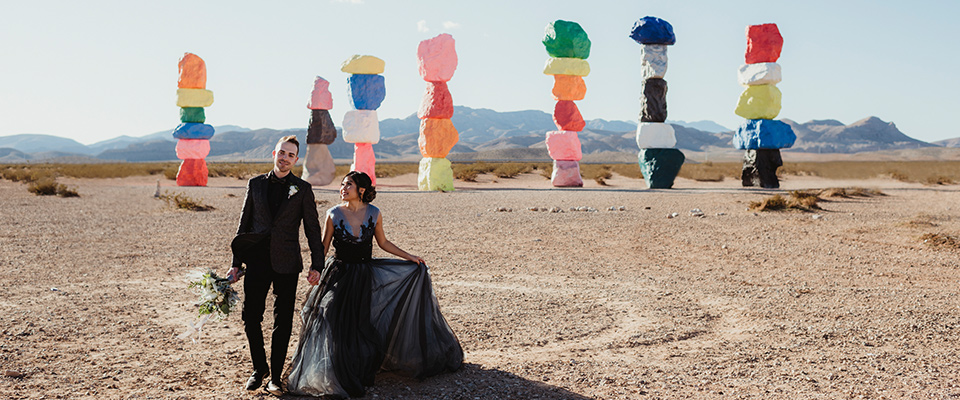 Now we know, this is new territory we are all charting right now.  But one thing we can all count on, as cheesy as it may sound, is that love will always prevail.  Couples around the world are still pledging their love in their own ways.  Whether that is by postponing your big day and sending out "re-save the dates" or by doing your own virtual wedding now there are many options for you to explore.  The best thing to remember, is that you are not alone.  Millions of couples have had to change their plans due to this unprecedented event in history.  Not only couples, but vendors as well are wondering where they go from here.  If you are wanting to change your date or go virtual contact your original vendors and ask them for advice.  They want to help in any way they can, and trust us when we say wedding vendors are the best at thinking on their feet.  Even on a "normal" wedding day things happen, and vendors no matter their craft are creative at coming up with gorgeous solutions!
We Want To Help
Right now we are offering a 20% off discount on rentals and purchases when you register your event in-person or through a Virtual Style Session before May 31st. Plus, your party members can save an additional 20% when they pay for their order in full within 30 days. 
Our Vow to You
We want to make sure that through every step of your style planning process you feel safe and secure.  We vow to uphold safety standards as recommended by the CDC with these procedures:
Customers are being asked to wear face masks or coverings before entering a Friar Tux location.
Once inside, practice physical distance safety standards by staying 6 feet away from one another while in our stores.
Please do not enter stores if they are not feeling well or have a fever. 
All dressing rooms, measuring tapes and other materials will be fully sanitized between each use.
All rental garments are professionally cleaned and sanitized to ensure the comfort and safety of each guest.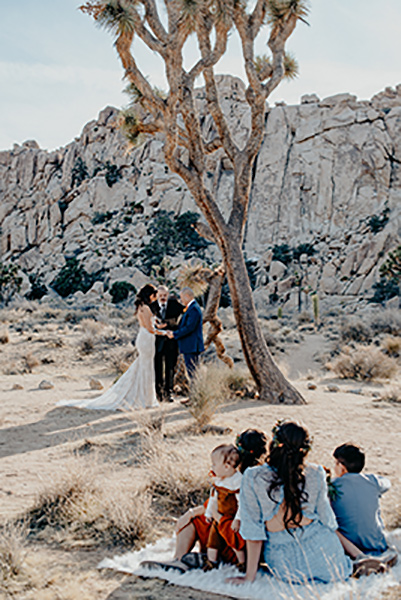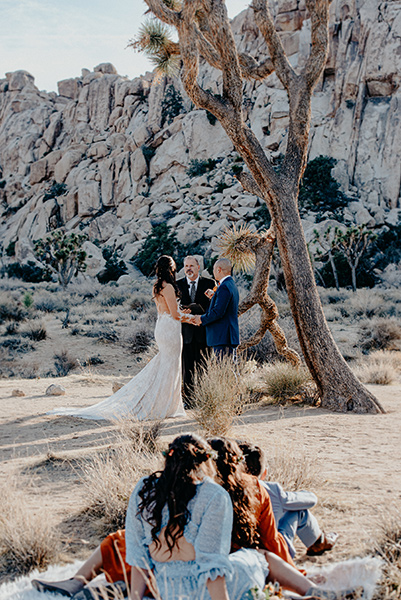 Prefer to Plan From Home?
We are here for you during every step, using these easy online tools!
We are currently offering virtual style sessions with one of our certified stylists.  You can book a Virtual Style Session at friartux.com/virtual.  Once you're registered with us and have the style of your dreams picked out, you just enter your measurements and we do the rest.
Worried about taking your own measurements?  We got that covered too.  Feel confident taking your measurements using our how-to videos. Or give us a call, and a member of our customer service team is also available to walk you through the process (it's easier than it sounds, we promise).
For more information on how to plan your style from home, check out our post Your at Home Suit & Tuxedo Planning Guide.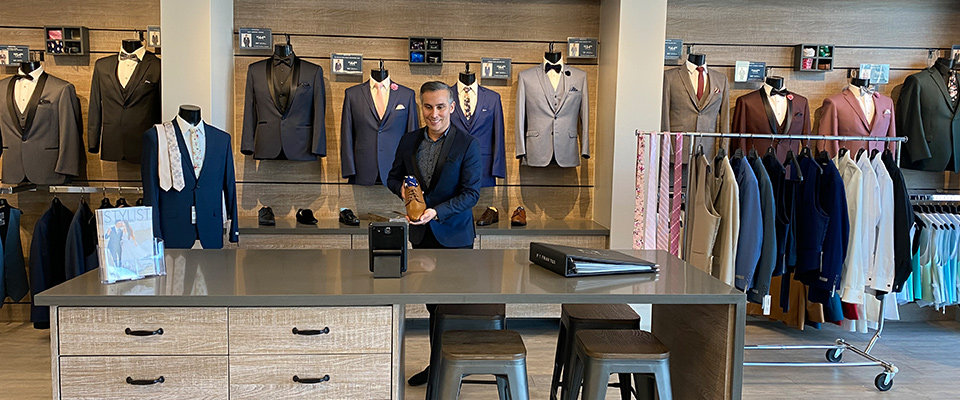 Rent or Own - You Decide
Take a look at all our amazing styles and fashions on our website to rent or to own.  The choice is yours, and the style choices are endless!  Prefer to own your look? Buy from our for purchase collection at FriarTux.com. All online purchases are automatically 20% off until May 31st, 2020.
We Are In This Together 
Remember no matter where you are in the process, we are here for you.  Virtual, secret elopement, secluded intimate party...your style on the day will be eternal in your photos.  So, make sure what you're wearing works for your I-Do's.  This is a history-changing moment for us as a species, and for you as a couple.  Make sure your wedding still is all about you, and for more style ideas check out our social channels and wedding inspiration posts.