Venue: Coronado Cays Yacht Club
Photography: Astray Photography
Menswear Style: Charcoal Slim Fit Suit with a red long tie
Okay can this wedding be anymore adorable?! From the VW bus, to the groom singing to his bride- this wedding was nothing short of blissful! Just wait until we tell you how this gorgeous couple met. Karli, a Northern California native, became a nurse and full time missionary in Rosarito, Mexico. While there she met Son, missionary from Haiti, who traveled the states helping those in need before making his way to working in Mexico. During their time in Mexico, they fell in love, and now we get to see their gorgeous wedding here on our blog!
Their venue of the Coronado Yacht Club was the perfect backdrop, overlooking the ocean, for their big day. The bridesmaids wore deep red gowns with different necklines and styles to bring out each personality. While the bride wore a stunning form fitting gown with lace sleeves and an off the shoulder detailing. Her hair was swept off her face and neck in a loose braid with small flower details woven in. The groomsmen ditched the coats and wore grey pants with brown suspenders and deep red long ties to match the bridesmaids, creating a casual but sophisticated look. The groom wore the full grey suit, making him look dapper and the leading man of the evening. He paired his look with a red tie as well and brown shoes.
We love Karli + Son's beach front wedding, and cannot help but smile when looking at these pictures. Congrats you two! We wish you endless happiness!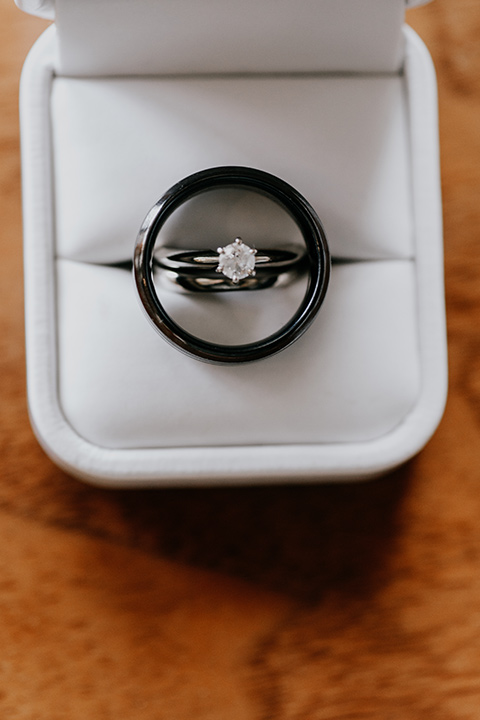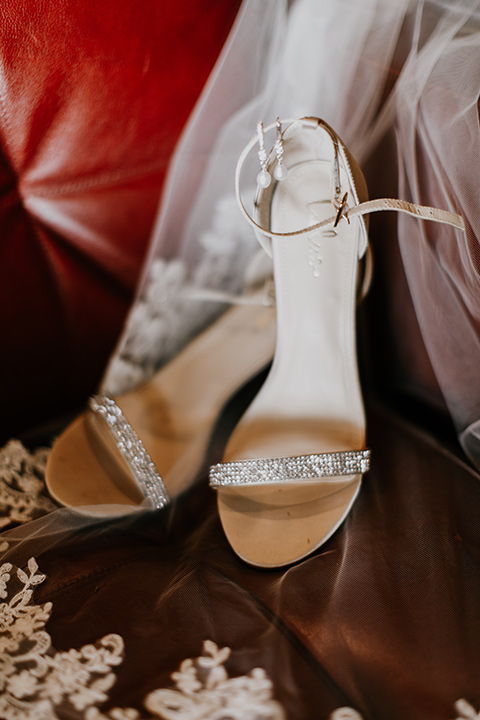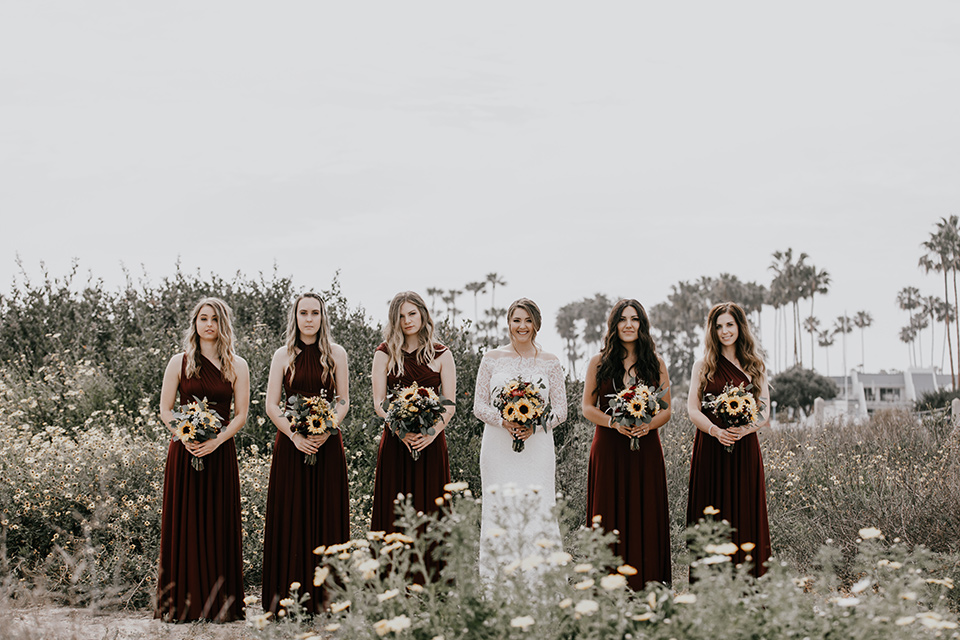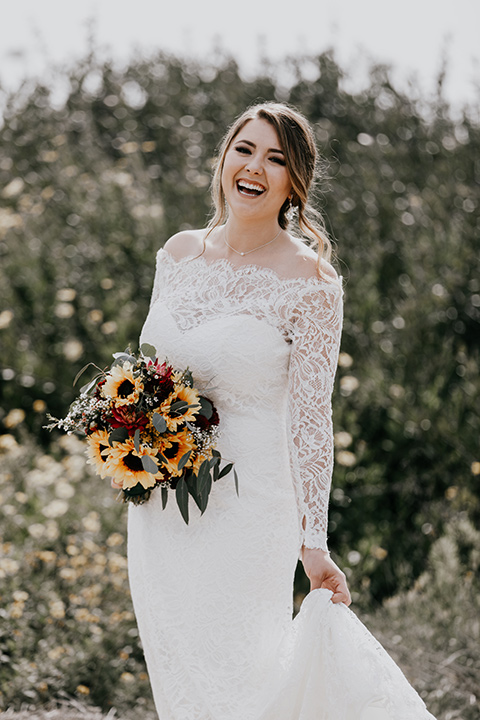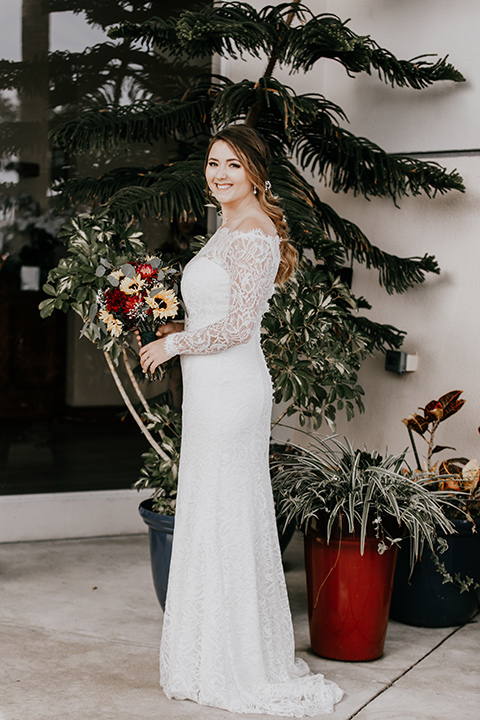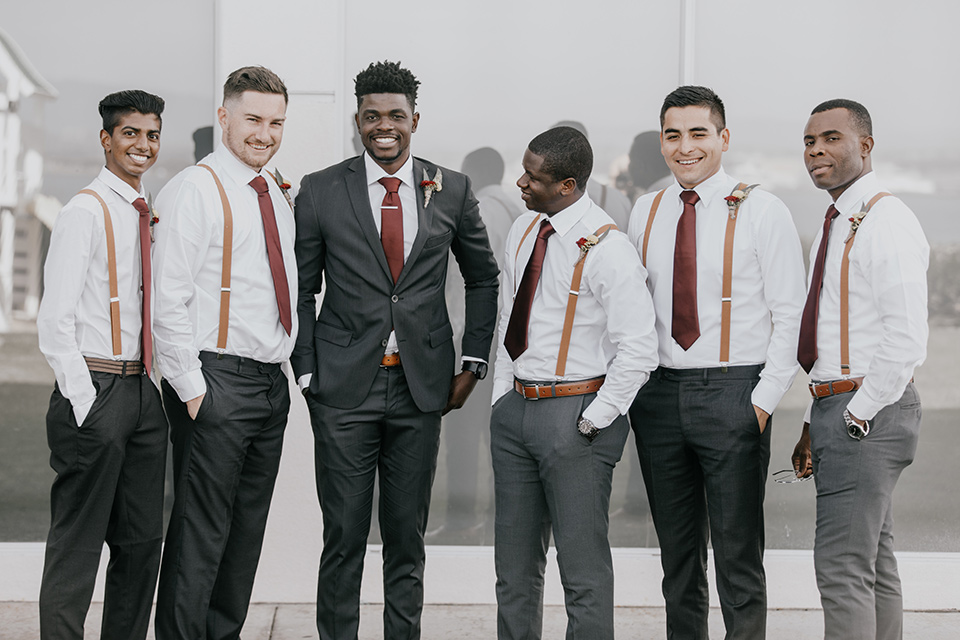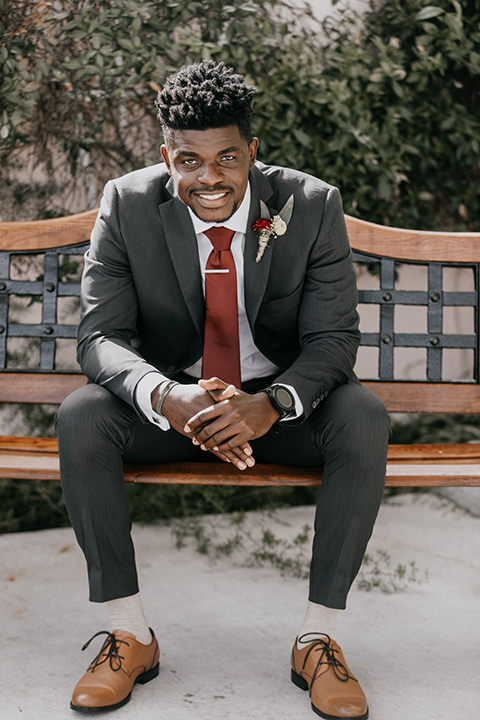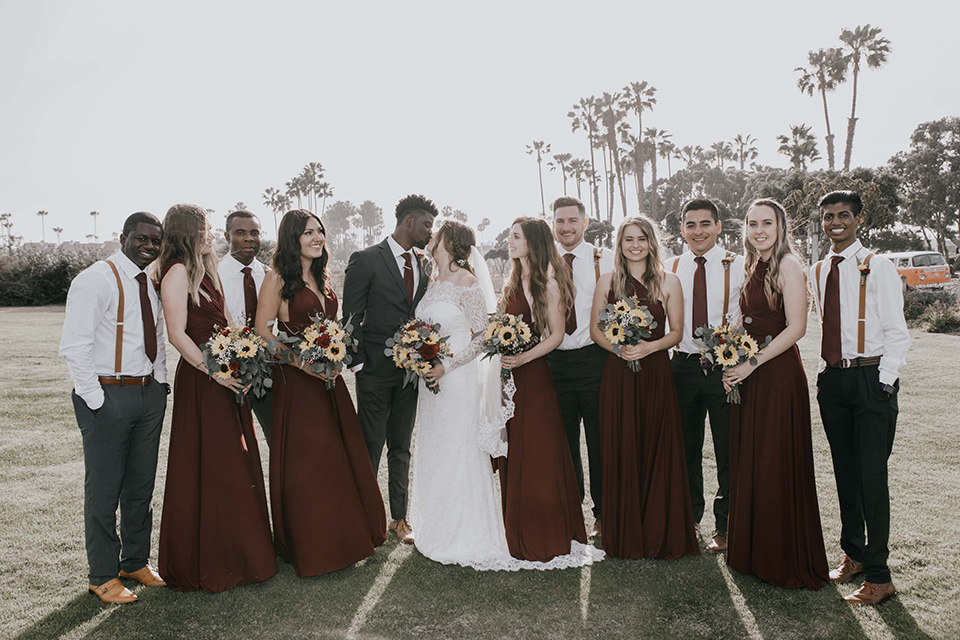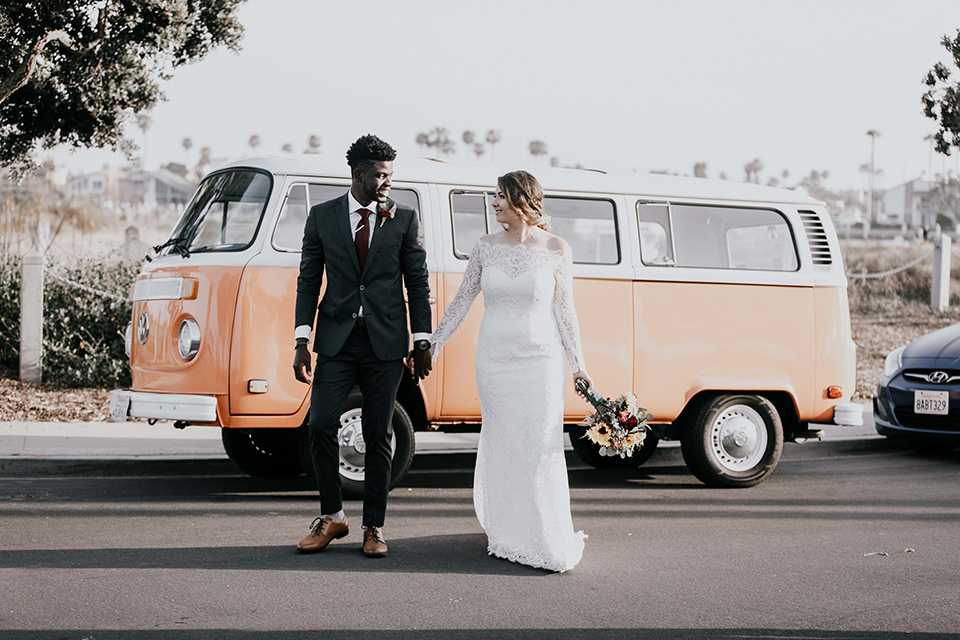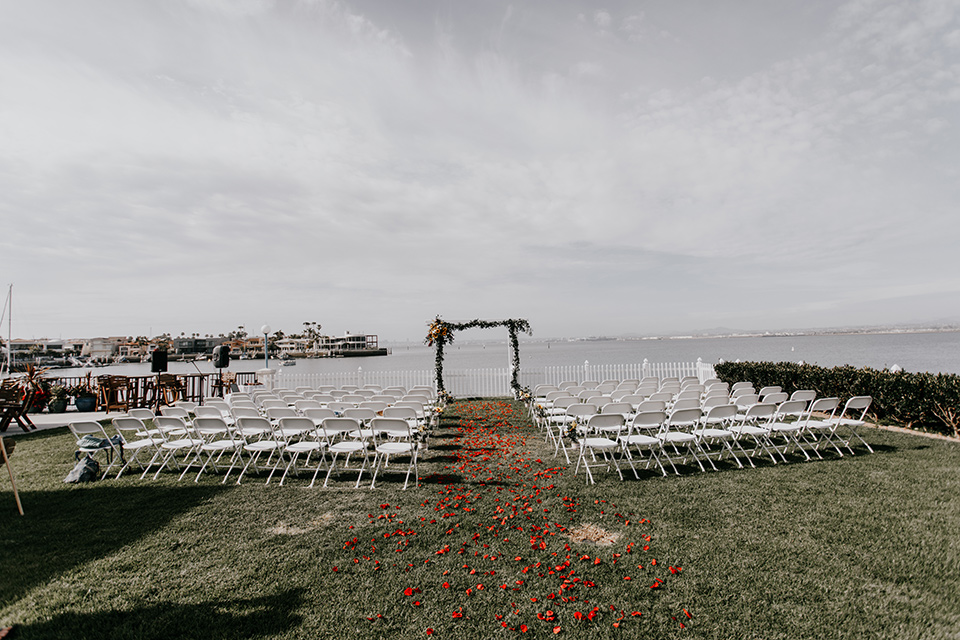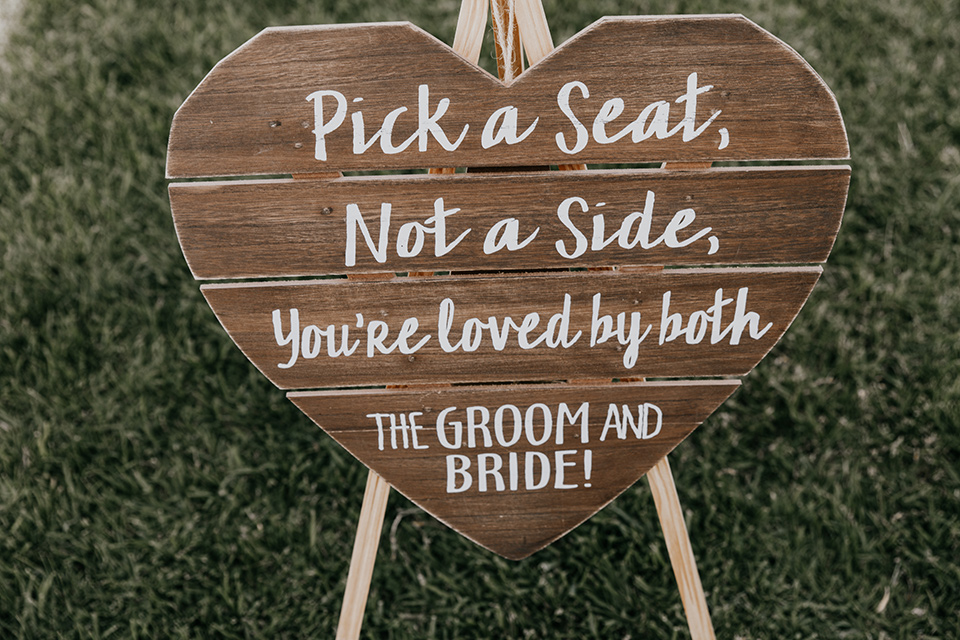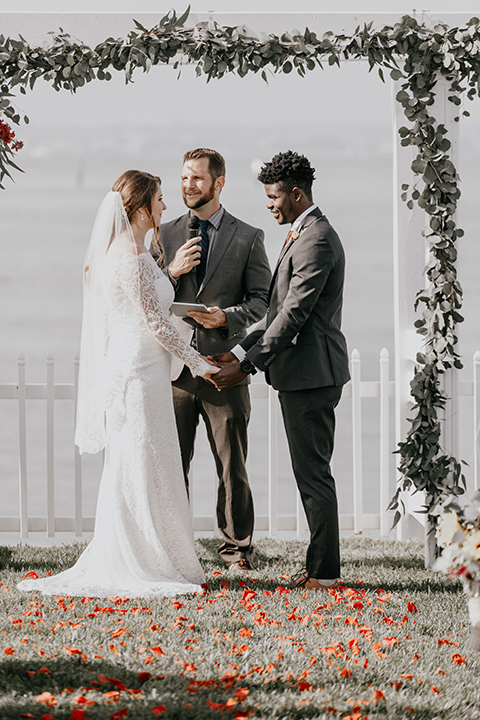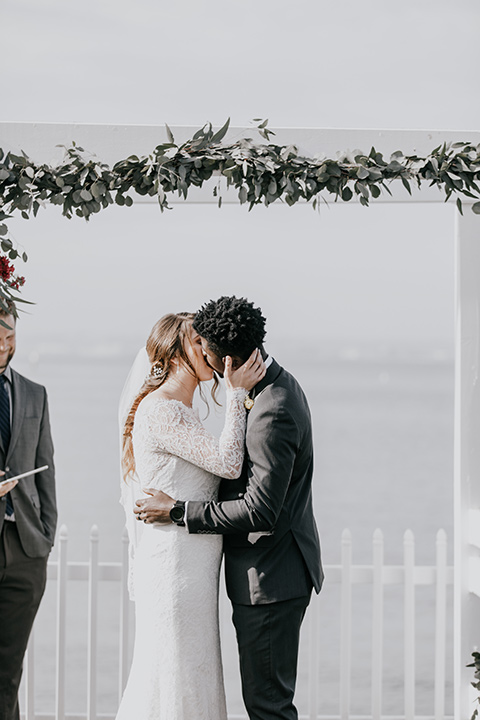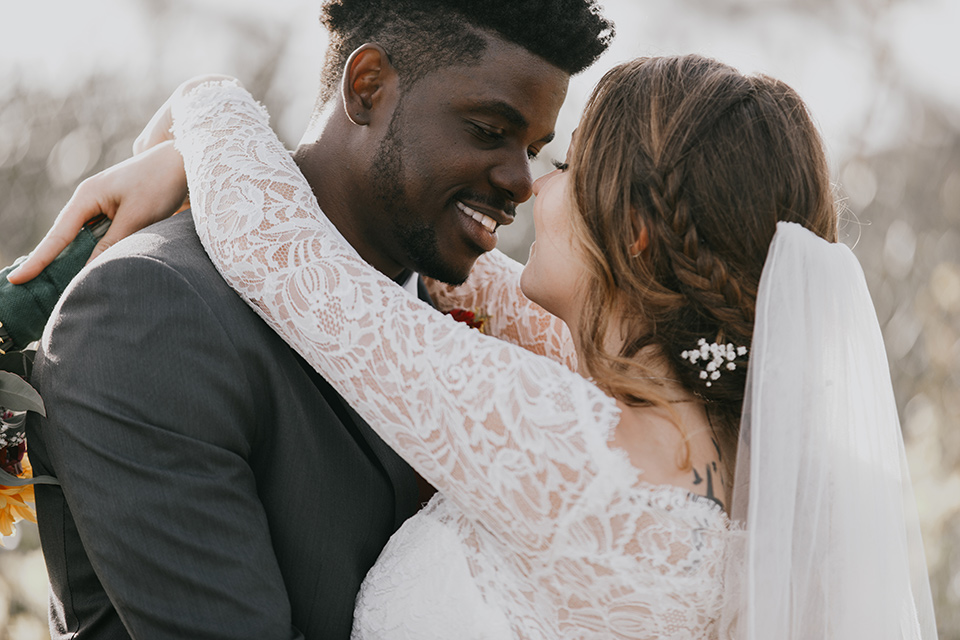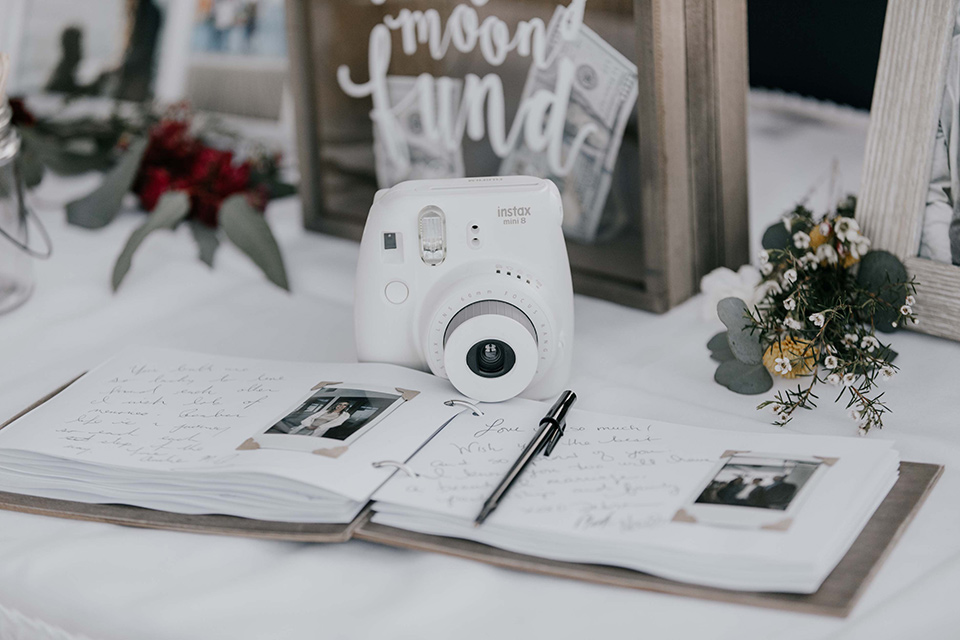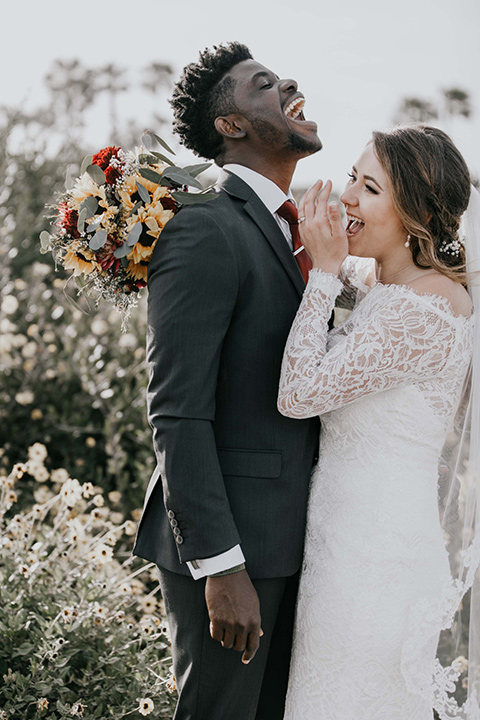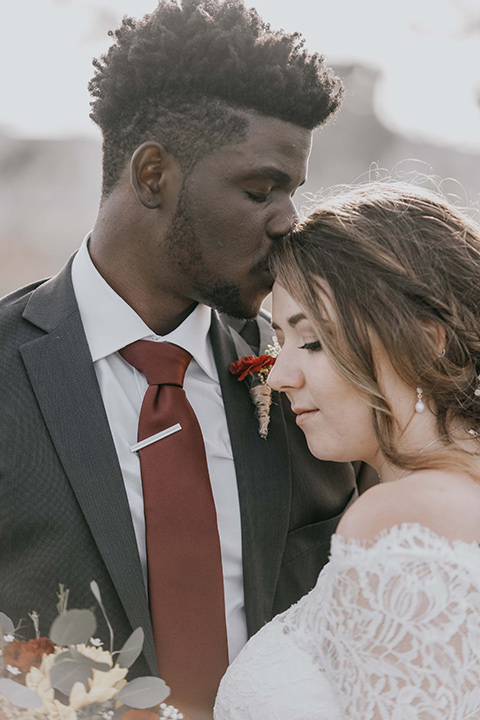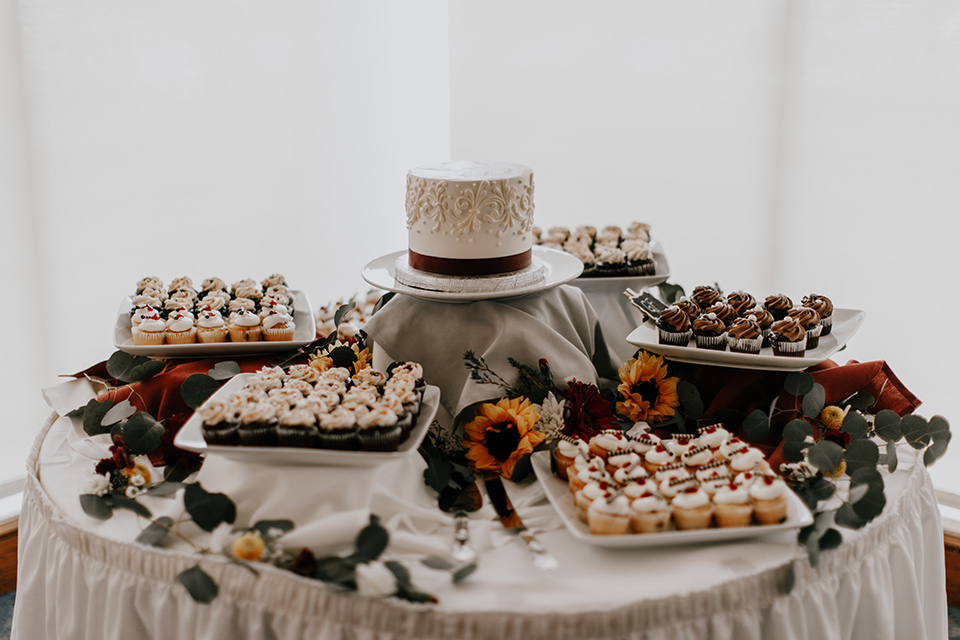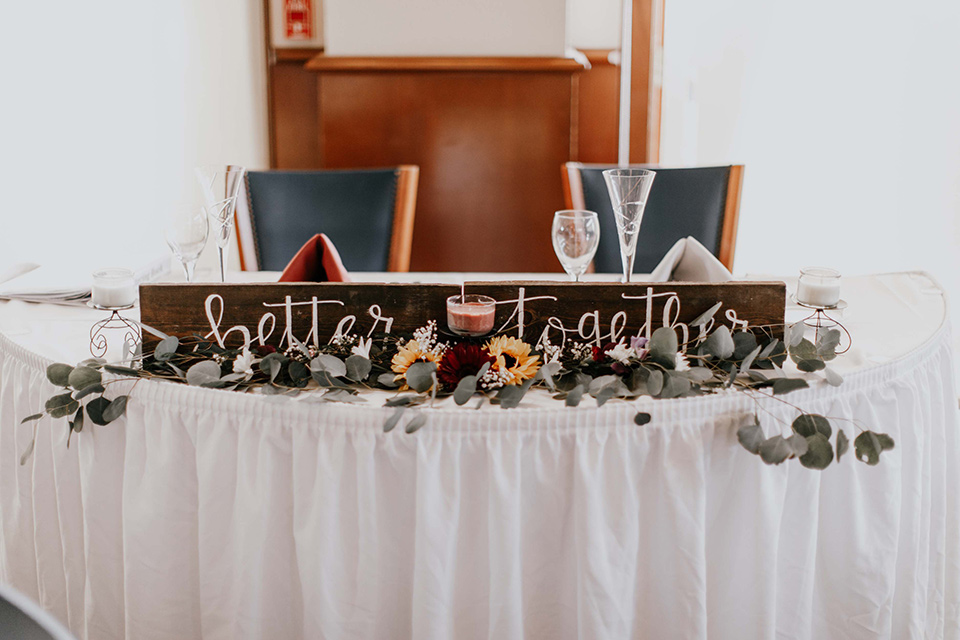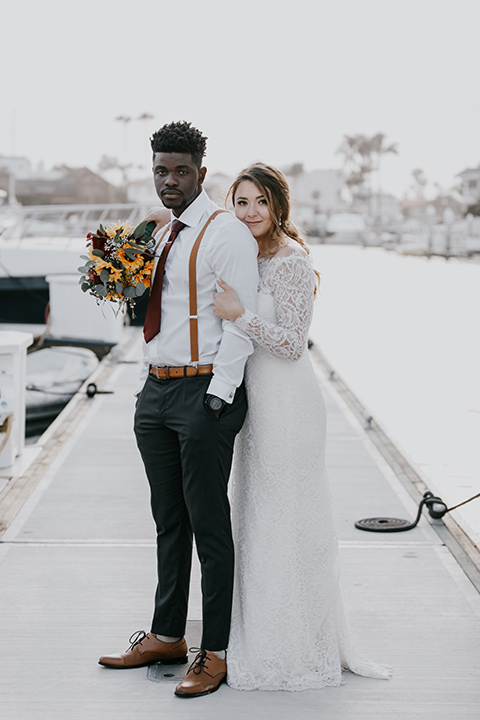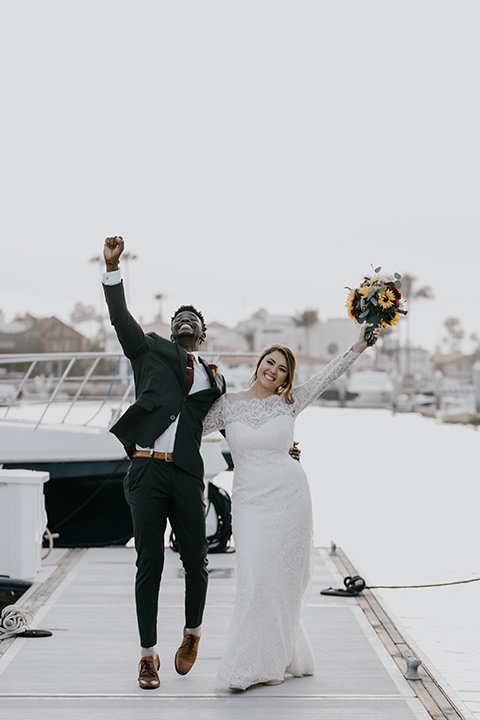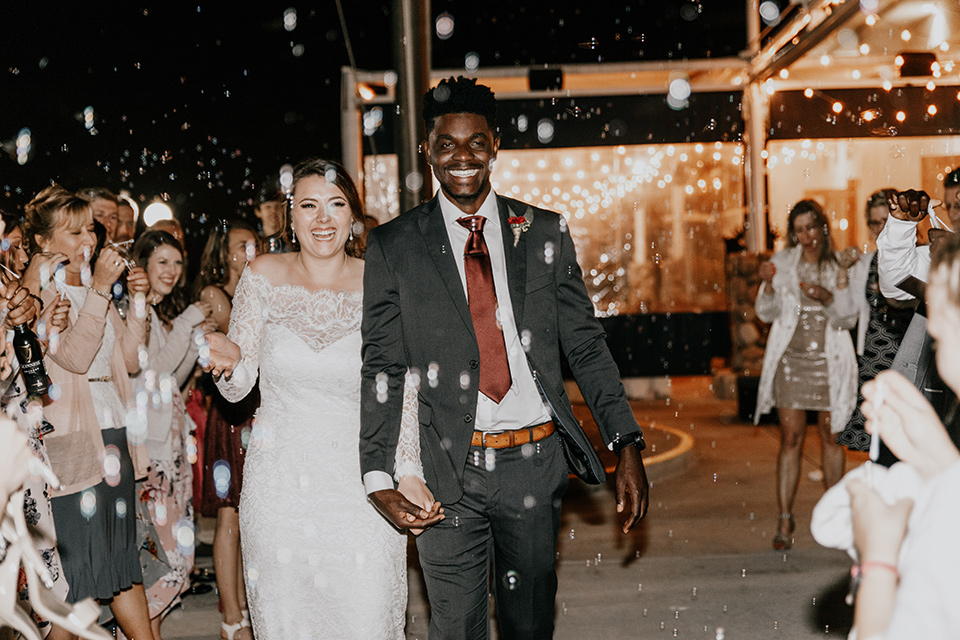 This wedding was also featured on The Coordinated Bride

Dresses:
Lulus