Venue: Sunset Cliffs + The Little Lion Cafe
Photography: Kristen Winkler Photography
Planning + Coordination: Events By Abel
Menswear: Tan Notch Lapel Suit with black pants and a black bow tie
We are ALWAYS fans of the mix-and-match style trend that is becoming more and more popular with our grooms. This style is a fun way to be creative with your look! You can go bold and mix colors like our rose pink and light grey. Or cobalt blue and light blue. We get that this bold look is not for everyone though, so if you are looking to try this style but on the more subdued side then take a look at this post! We paired the groom in two neutral colors for this bohemian wedding-themed shoot. His jacket is a simple tan notch lapel coat, and his pants are a well-fitting pair of black pants. Now some of you might be saying "brown and black? That doesn't go together." Well, we are actually here to let you know that it does! Just take a look, the colors compliment each other and the surrounds of the beach cliffside!

Want to achieve this look, but don't want to commit to buying multiple suits to get the look? Well, that is where we come in. With all our online and in-store tuxedo rental packages you are able to select exactly what garments you wish to rent. If you are not sure where to begin, just come into any of our locations and receive personal styling from any of our certified professionals! They will show you all your options and help you pick the very best look you can imagine!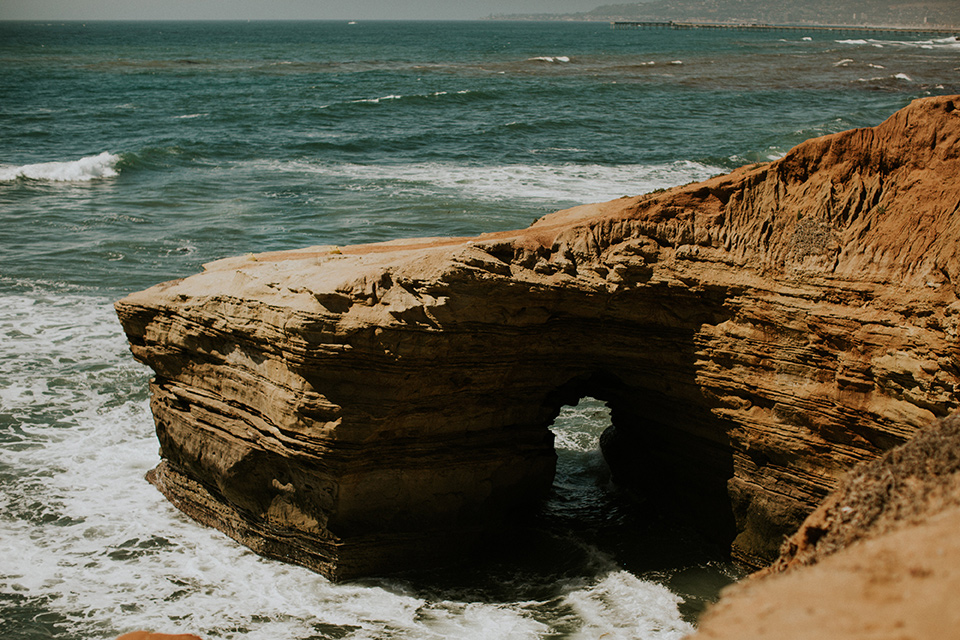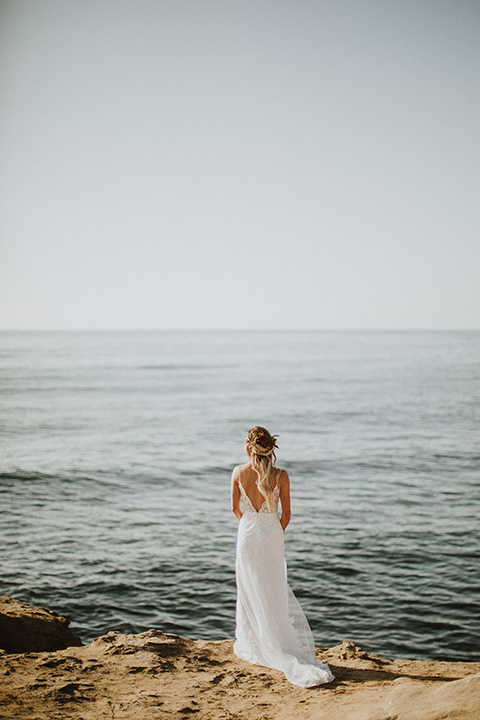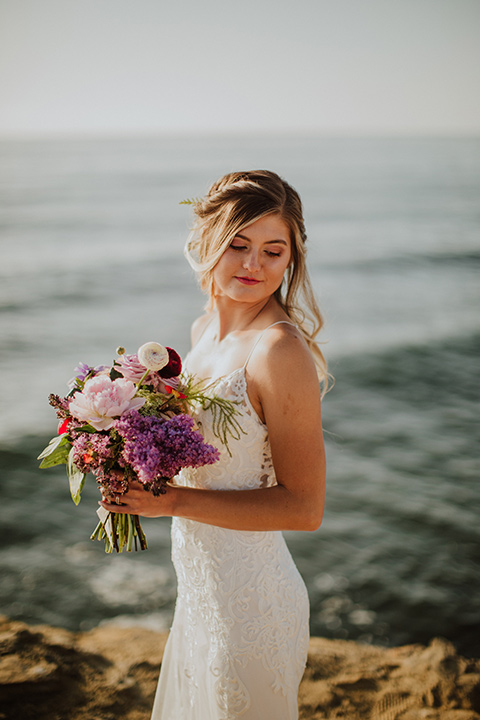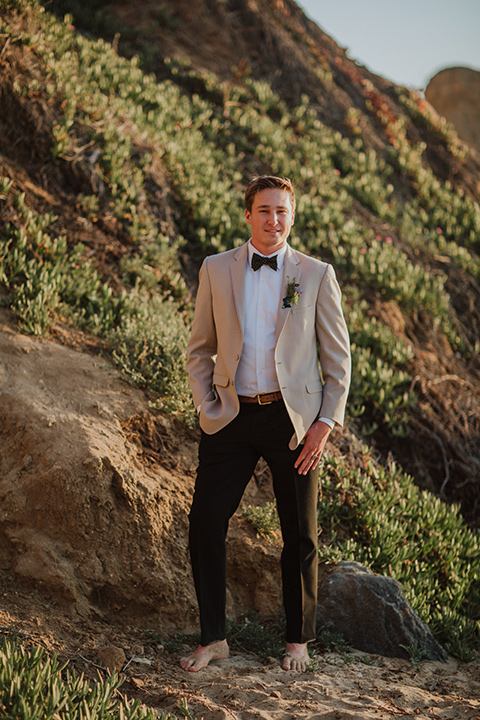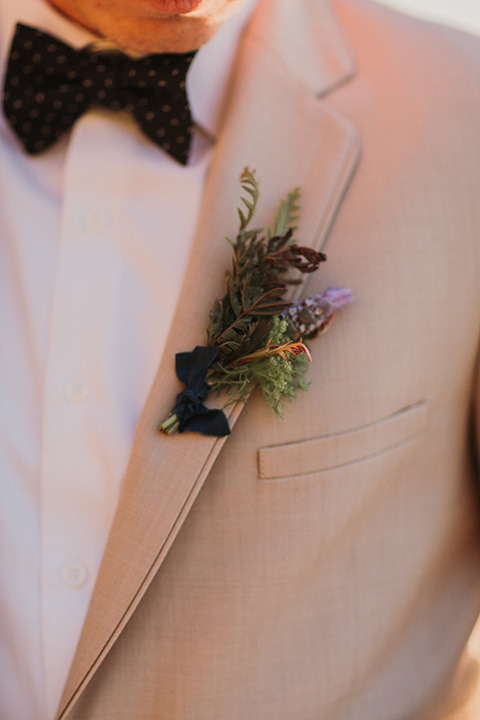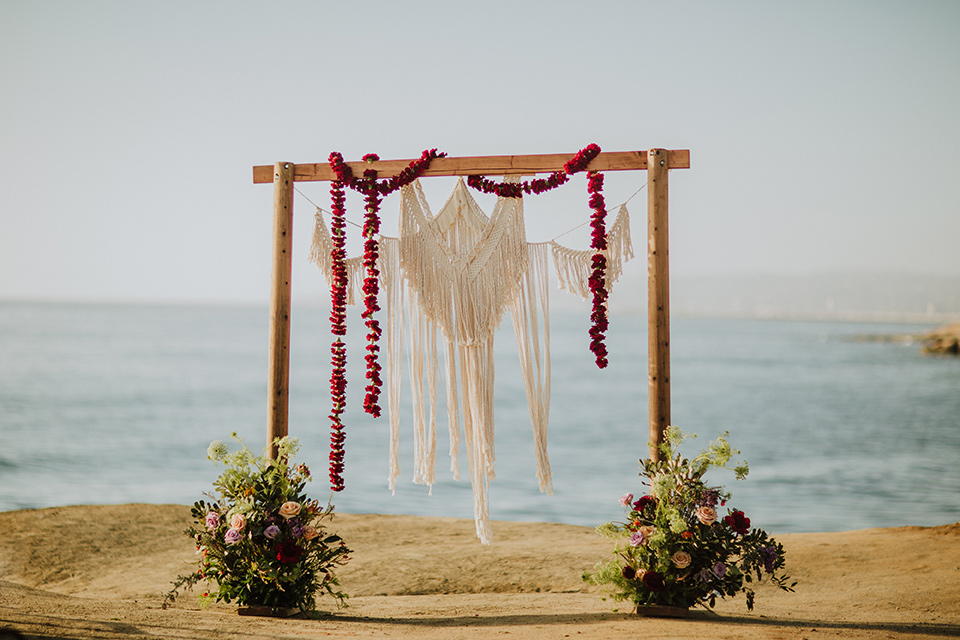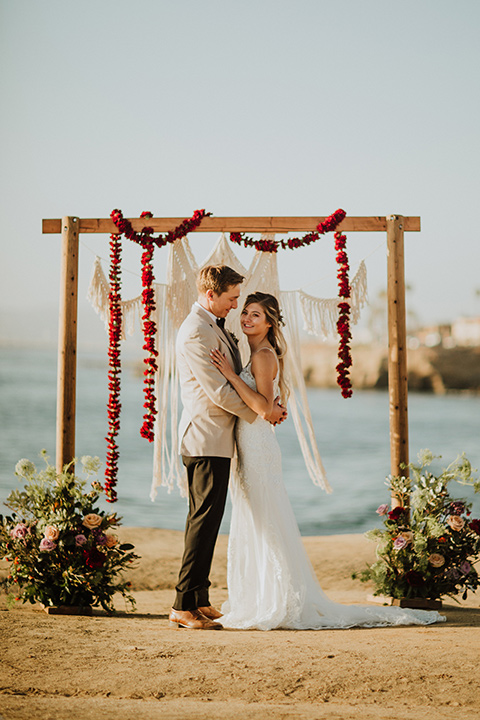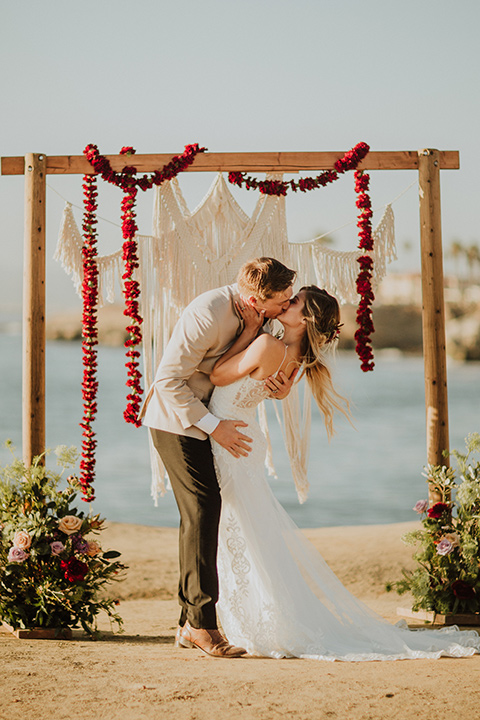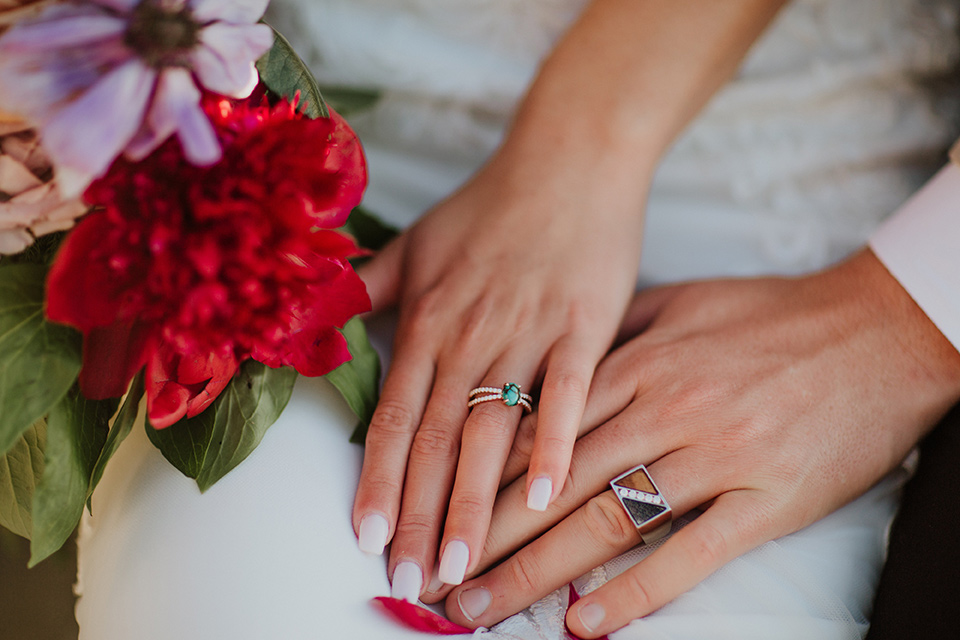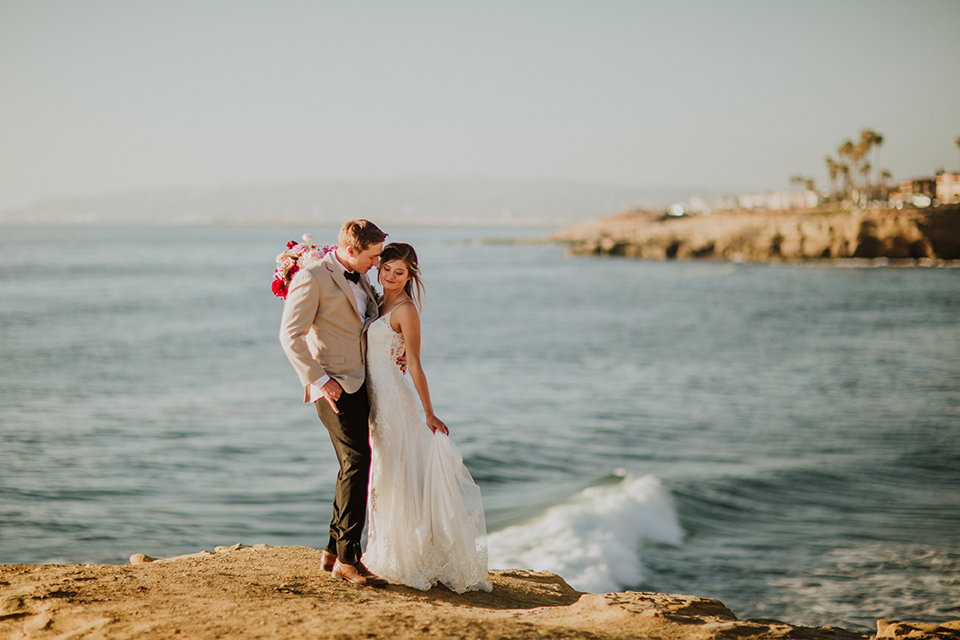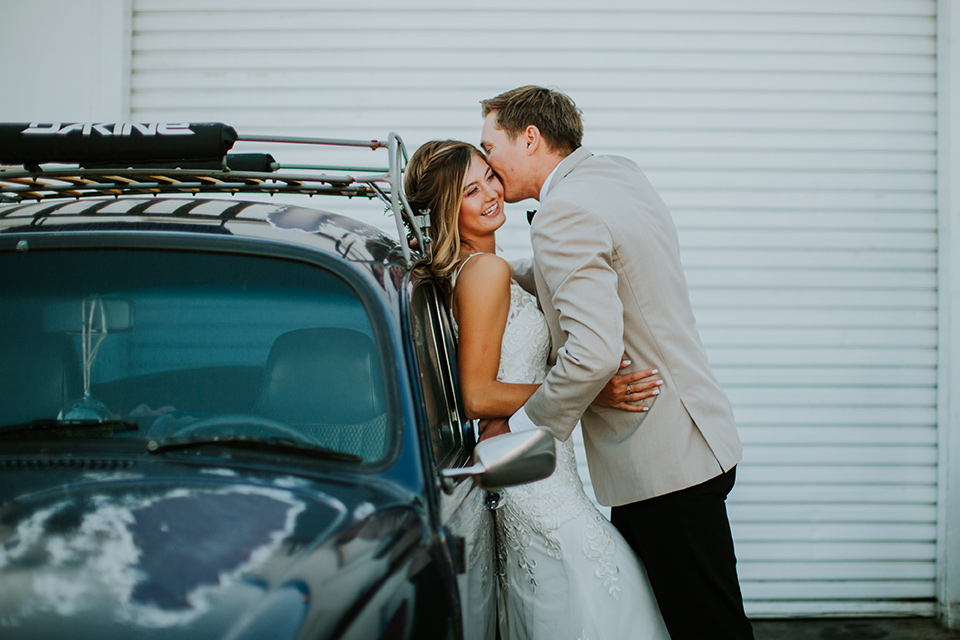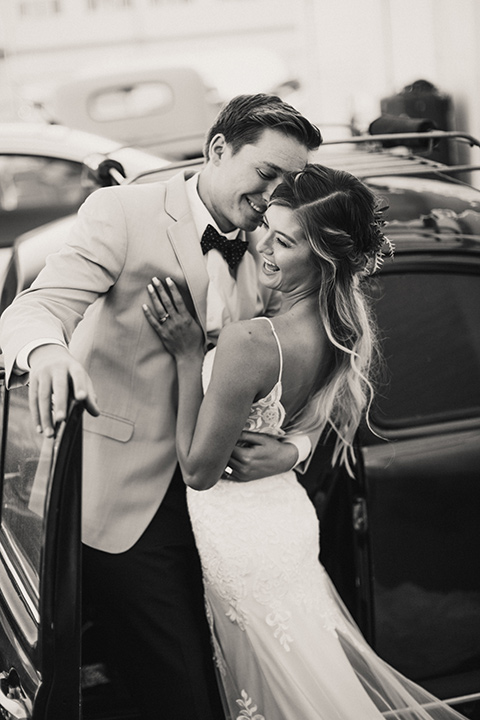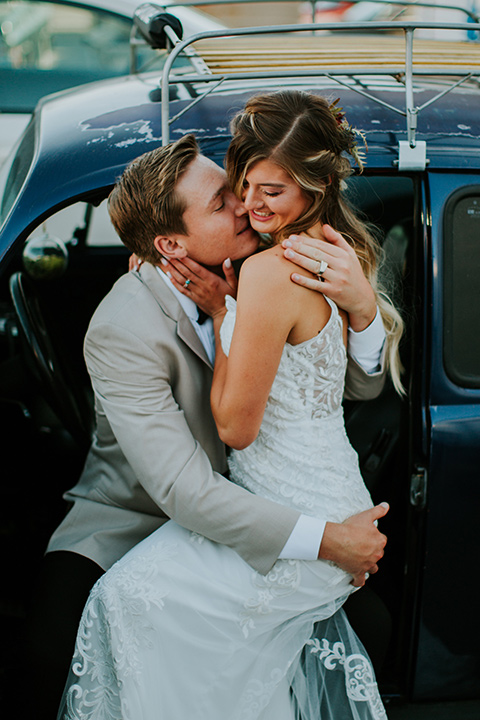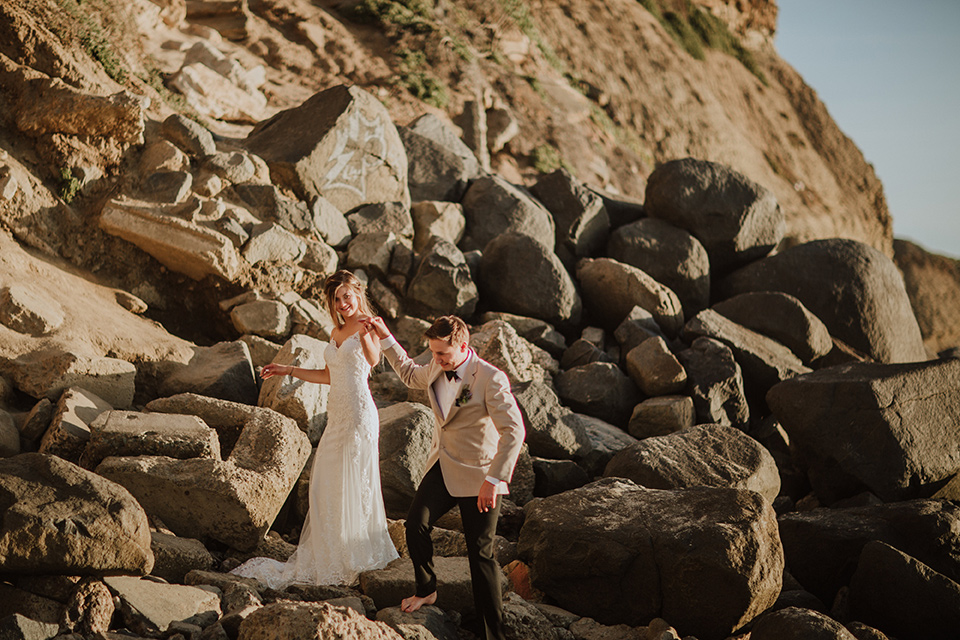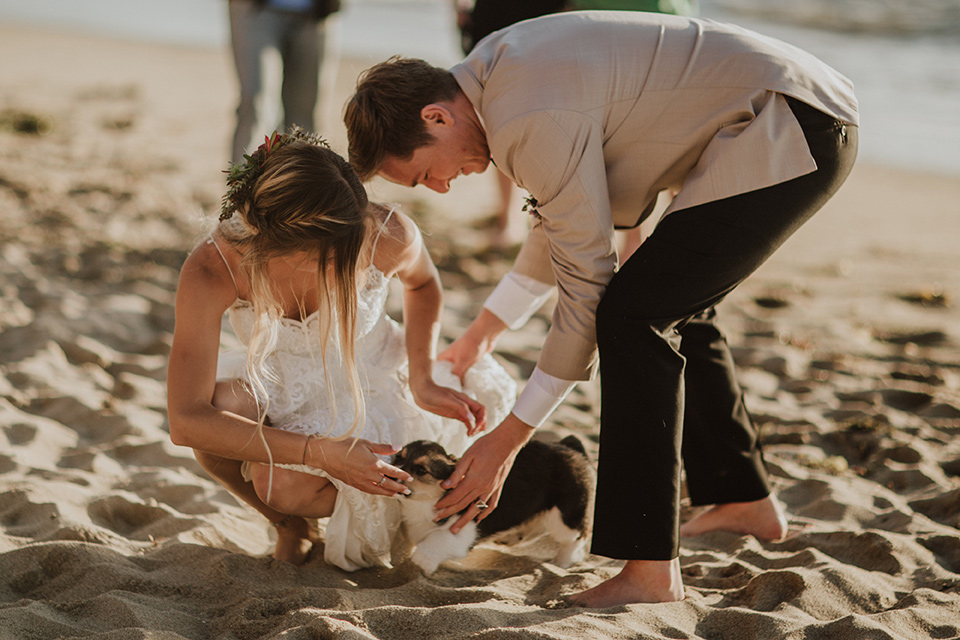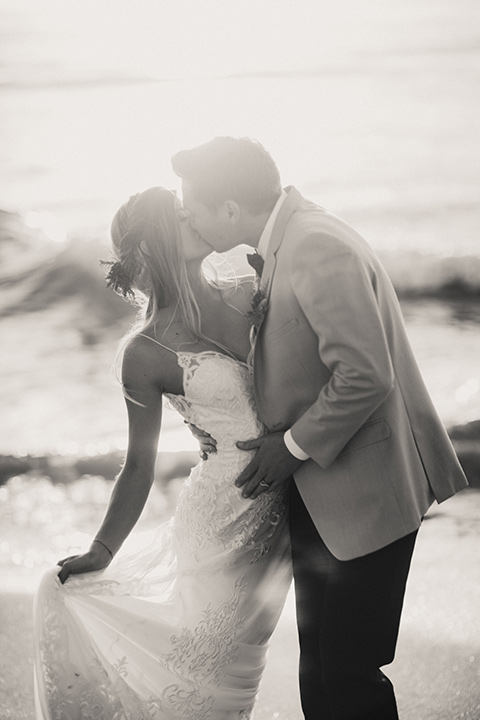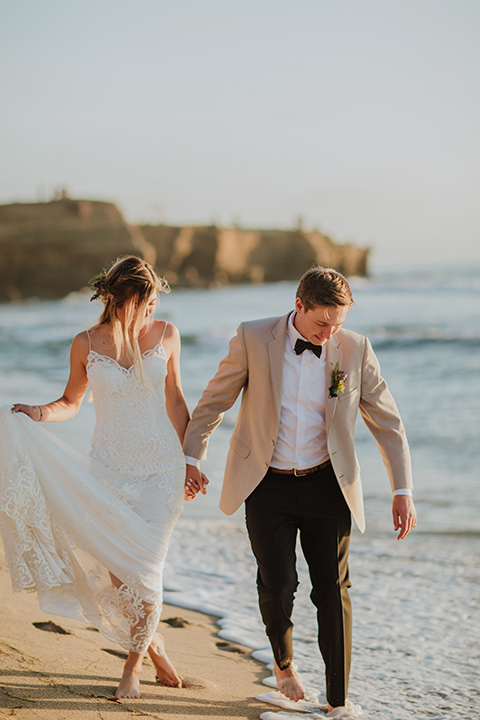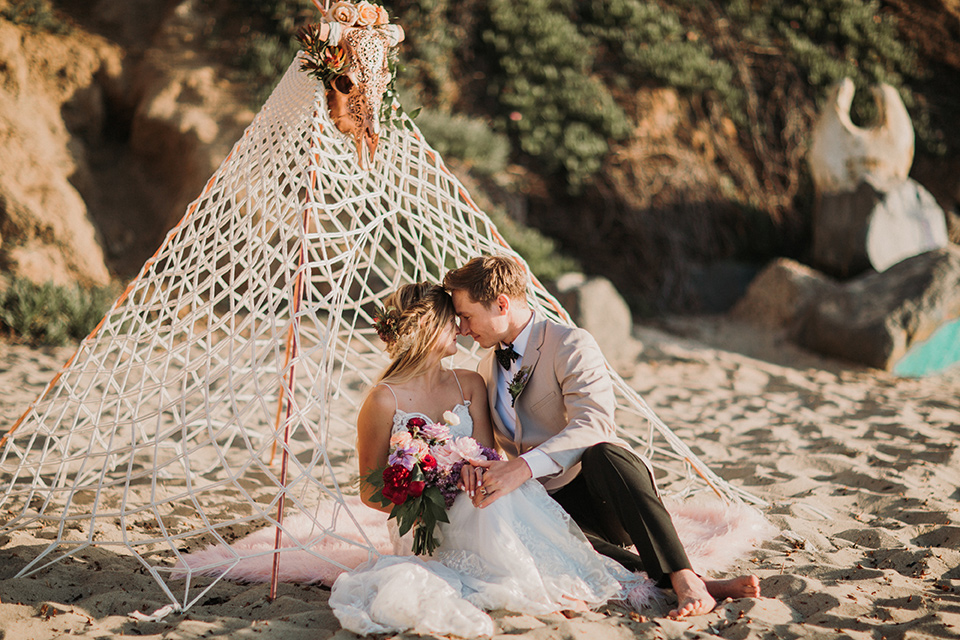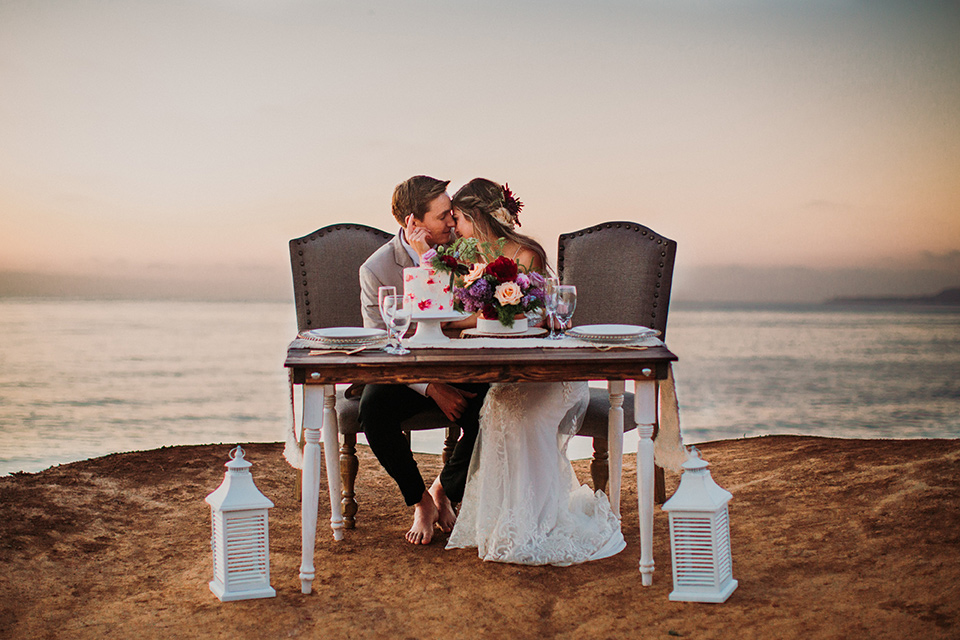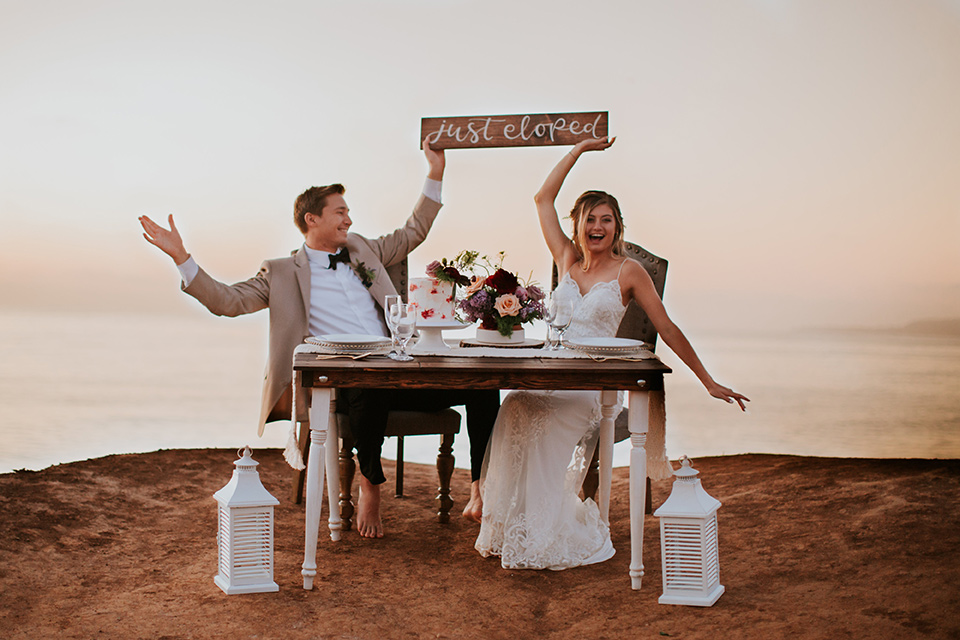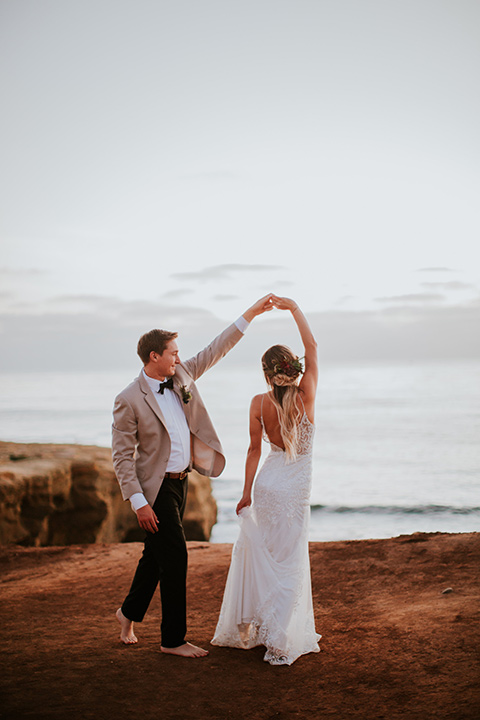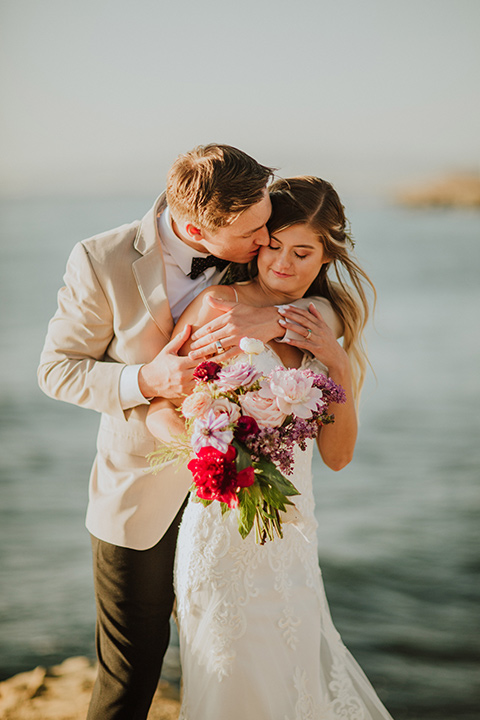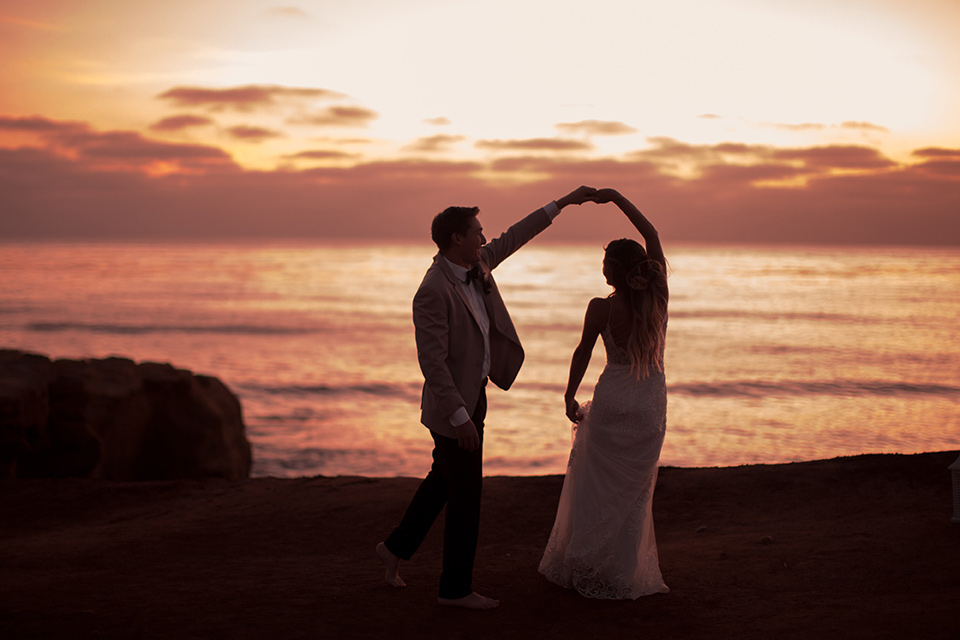 Rings: Staghead Designs | Florals: Sage Sisters | Macramé: Uttu Design | Hair Styling: Bows and Arrow Hair | Makeup: Rachel Gallenberger | Cake: Riot Cakes | Signage: Birch Marie Designs | Wedding Favors: Gourmet Wedding Gifts | Rentals: Anar Party Rentals | Furniture Party Rentals: AKT Made Party Rentals and Custom Furniture | Gown: D'Angelo Couture Bridal | Hand Carved Decor: Divine Bovine