A great man once said that: "movies are the friends you see once a year for coffee, television is the partner you lie in bed with every night." It's true, some of the shows nominated last night have characters that we have been invested in for years! We see them grow and change, just like fashion (see how we tied that in there? Clever right?). Last night's Emmy Awards were broadcast to recognize excellence within various areas of television and emerging media, and we were gushing over every fashion moment we saw! Here is our recap of the trends and fashions of last night extravagant event, as they say in the biz…and the nominees are:
Blue Tuxedos
There is nothing wrong with sticking to the primary colors, we love a blue tuxedo! Especially on the red carpet! We love that John Legend and Benedict Cumberbatch kept their looks simple, allowing the blue to be a subtle hue in their elegant attire. While Joe Keery and James Corden allowed their blue to make a bold statement. We are especially obsessing the Stranger Things star's cropped pant style!
Shop our blue suit and tuxedo styles.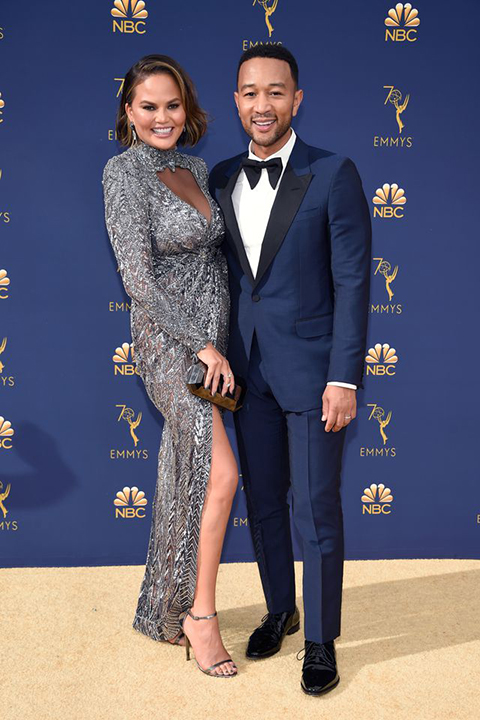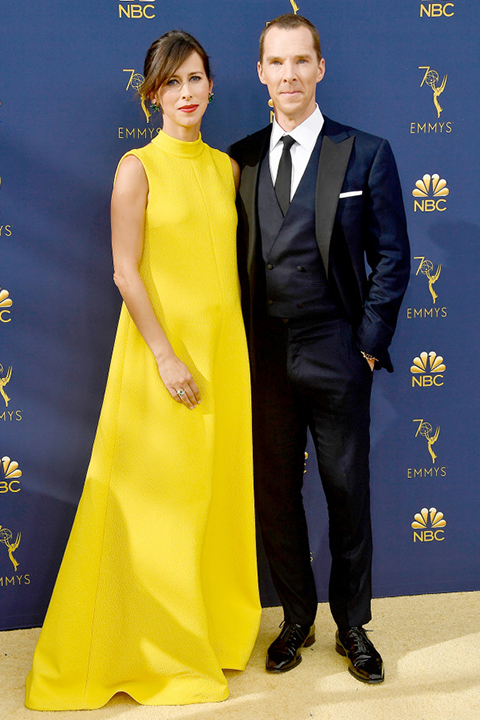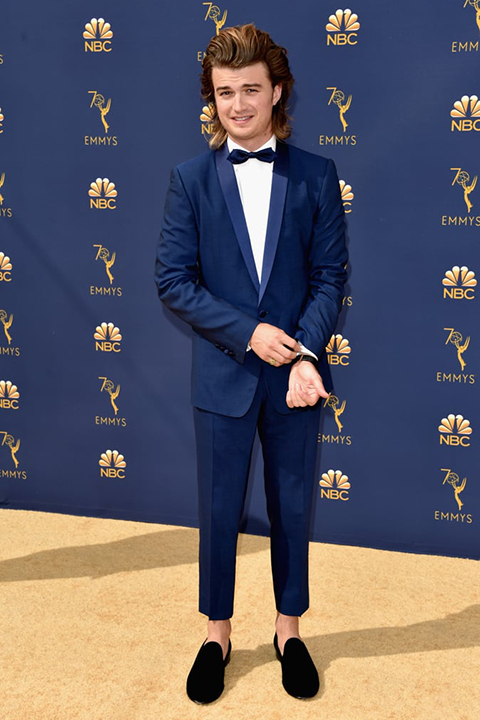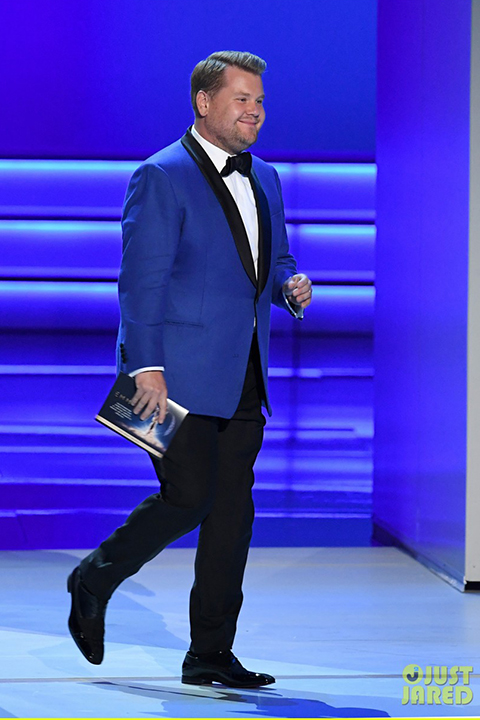 Photo credit: Getty Images, Imageskevin Mazur | NBC | Getty Images, John Shearer | Just Jared
Sparkling in White Tuxedos
White will never go out of style, and these fine fellows prove just that! We are digging how our two Stranger Things Teens are strutting their stuff with a bit of flare. Caleb Mclaughlin wore his all white look with fresh new white sneakers, really allowing his personality to pop. While his co-star wore his Fendi suit with black accessories to match the gold and black detailing down the shoulder of his jacket. Our other best dressed white tuxedo nominees wore theirs in a more traditional way: with black pants and matching bow ties. Milo and Lakeith rocked the heck out of this look, and really made the tuxedo look classy and timeless.
Shop our white tuxedo styles.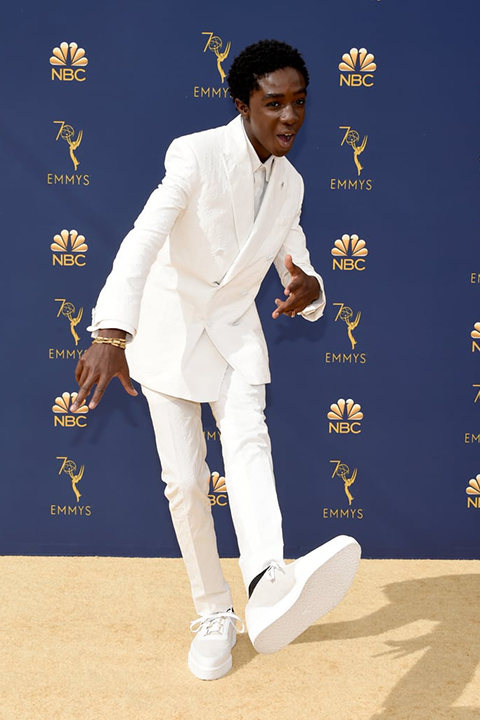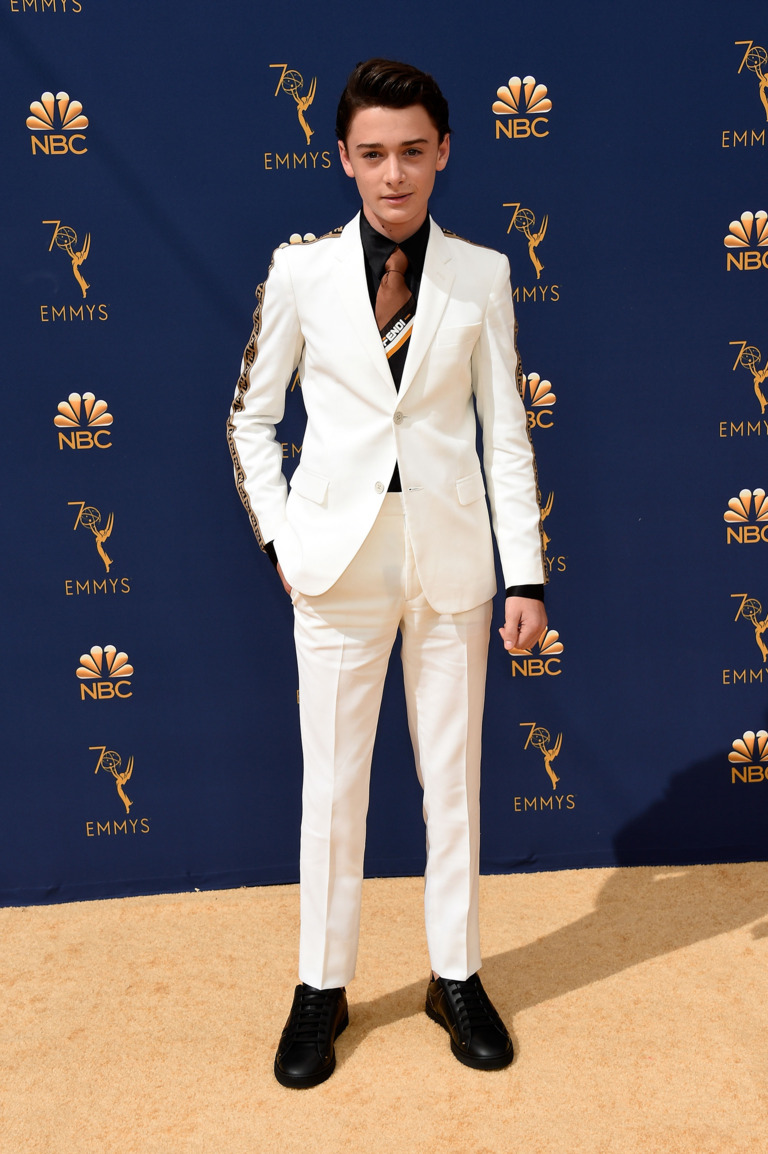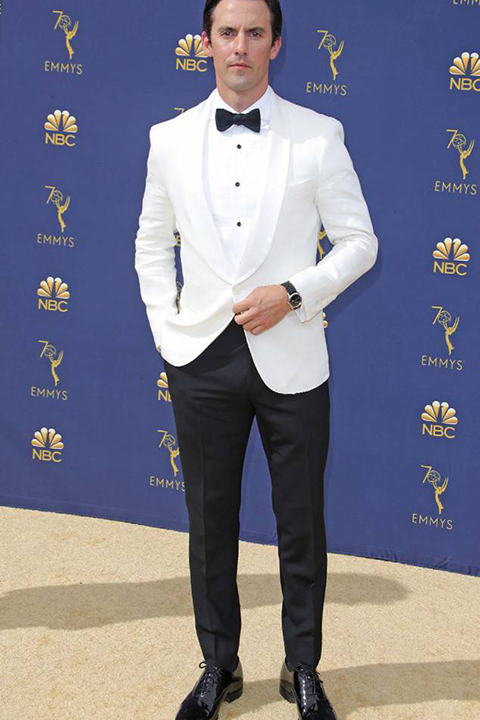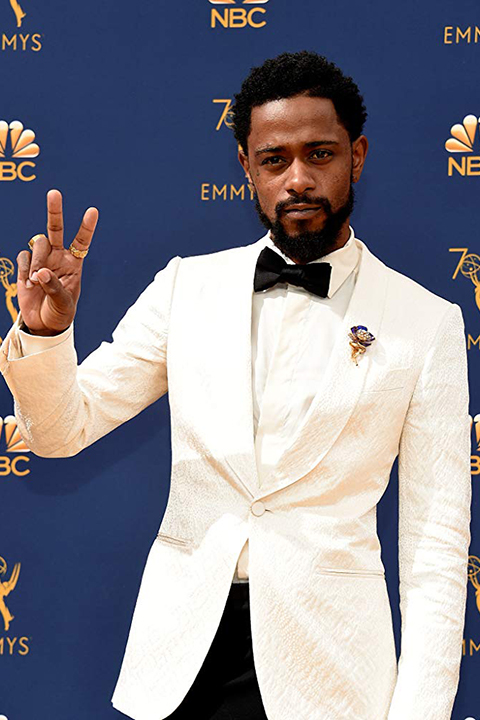 Photo Credit: Getty , Kevin Mazur | Shutterstock, Matt Baron| Getty Images | NBCU, Kevork Djansezian

The Classics in Black Tuxedos

There is always something so sophisticated with wearing just a great fitting simple tuxedo. It screams glamour and old Hollywood, and these men wore their tux to perfection. Trevor Noah was dashing in his shawl lapel tuxedo with simple black accessories. While Kit Harrington was giving us all what we would expect from the honorable and noble Jon Snow! His peak lapel black tuxedo was the perfect compliment to his effortless chic look we know him to always bring.

Shop our black suit and tuxedo styles.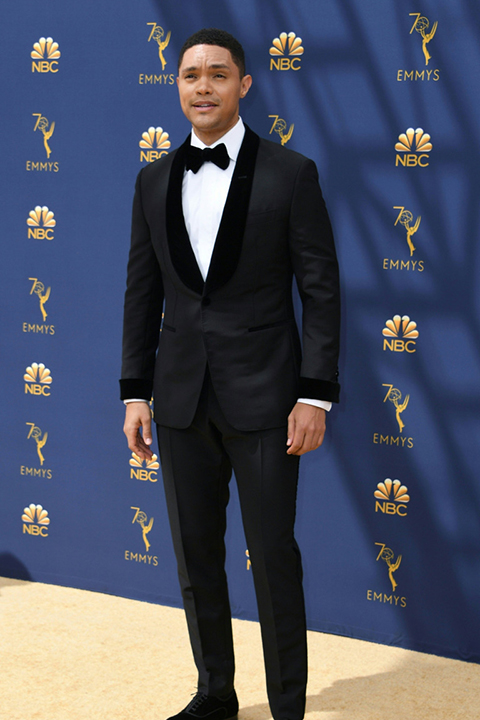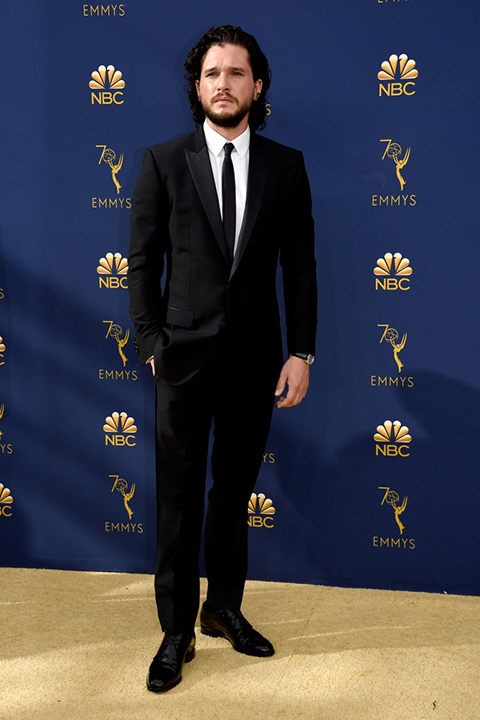 Photo Credit: Getty Images, Frazer Harrison | Getty Images, John Shearer

Velvet Tuxedo for the Win!

We are so beyond stoked about the velvet trend we saw hit the red carpet last night! We have gotten into the velvet fashion business ourselves, so after your're done obsessing over these looks bop on over to our site to get the look for yourself.

Shop our Velvet tuxedo styles.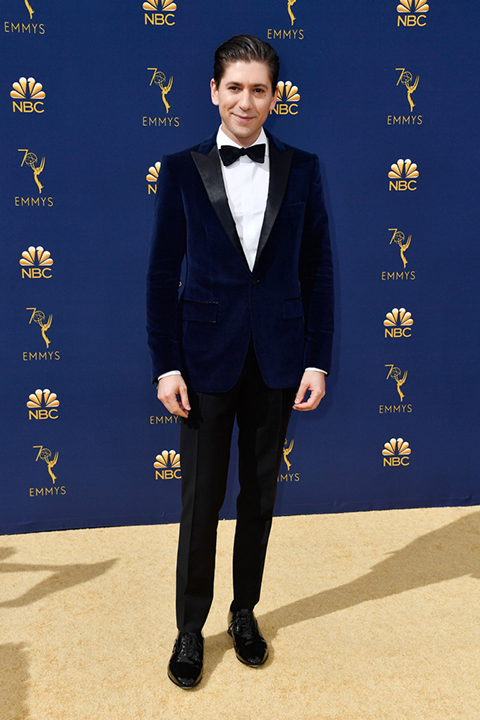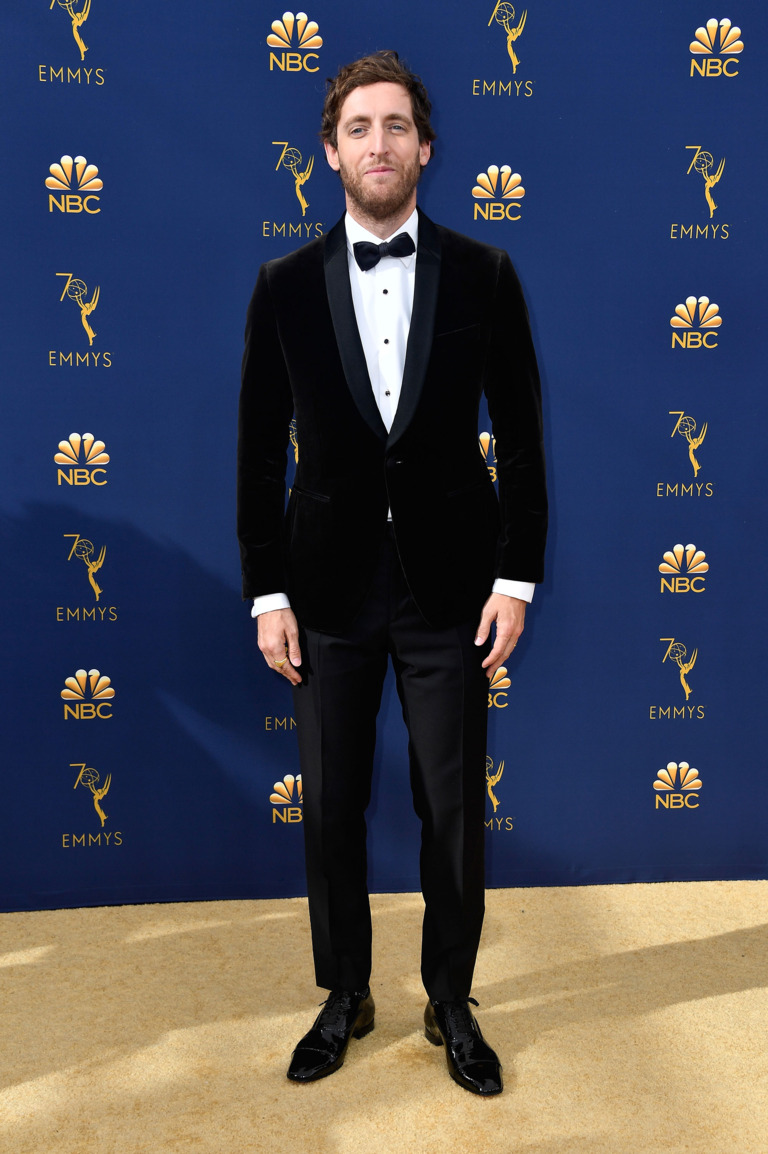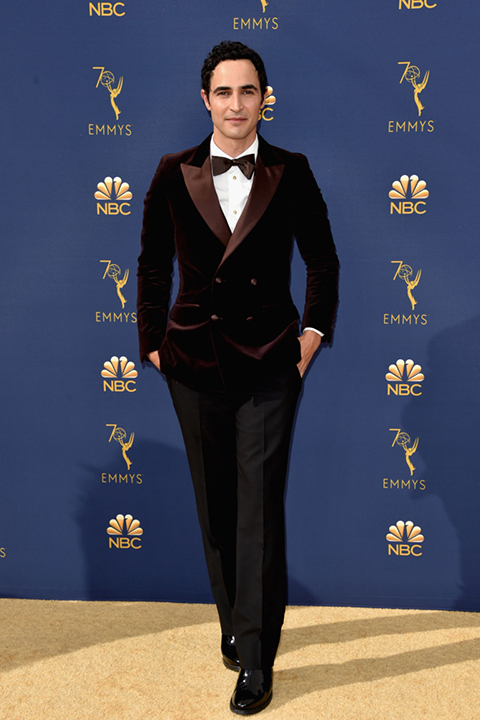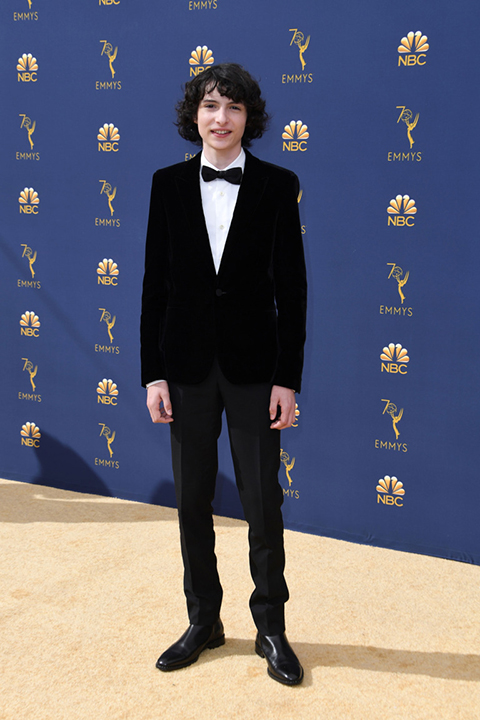 Photo Credit: AFP, Valerie Macon | Getty Images, Frazer Harrison | Getty Images, John Shearer | Getty Images, Frazer Harrison
And can we give a round of applause for these two daring stars who made mustard yellow and instant must-have trend! Pure chicness being served from the Stranger Things and Game of Thrones stars!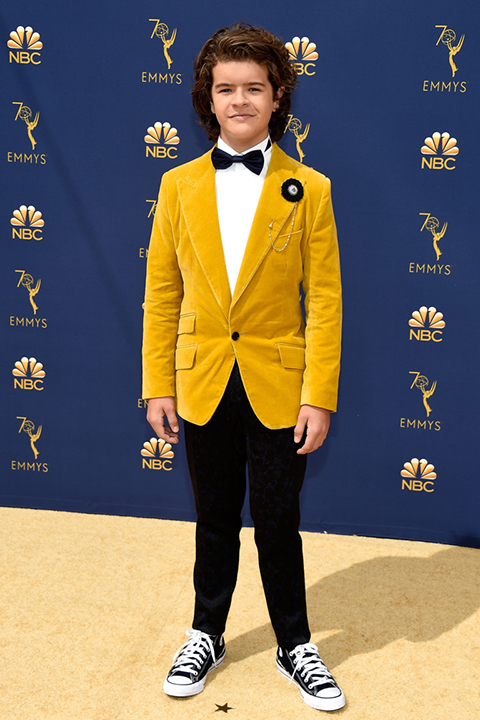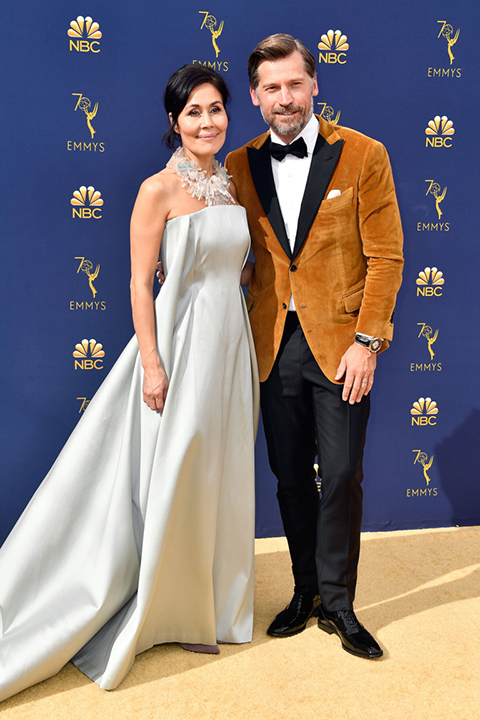 Photo Credit: NBC Kevork Djansezian | Getty Images, Frazer Harrison

Burgundy? Yes Please!

We are big big fans of the burgundy tuxedo, it is just...well, FUN! It compliments so many tones and accessories that the way to style it can be endless! We are loving the contrast that these two men brought to this look: which look do you prefer? with a black shirt or white?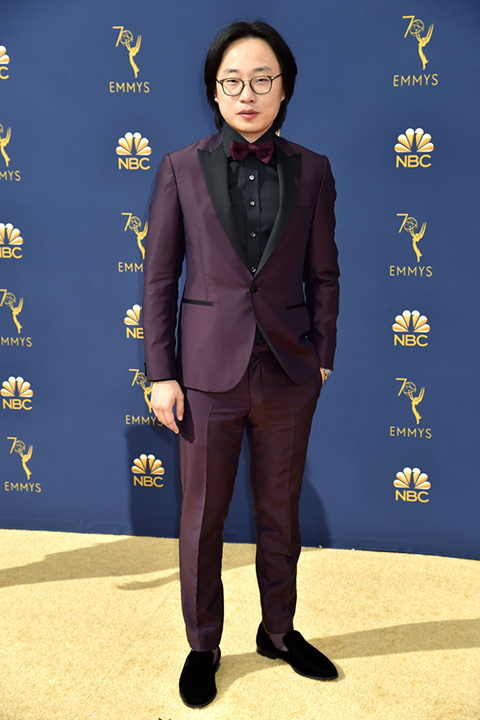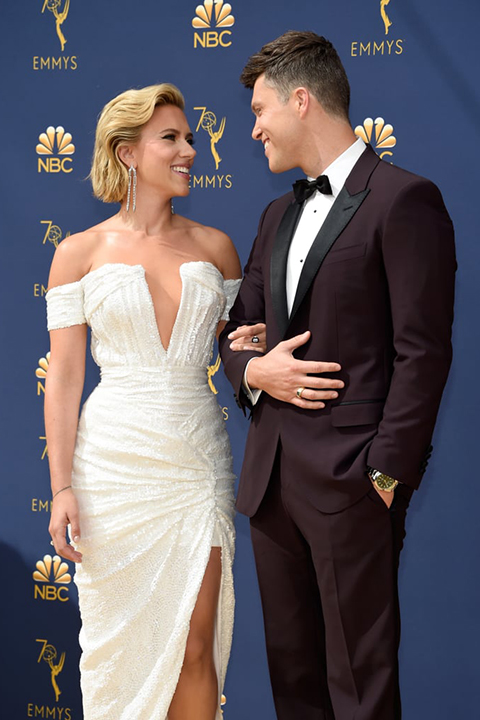 Photo Credit: Film Magic, Jeff Kravitz | Getty Images, Kevin Mazur

Last, but certainly not last...

The Fab 5! Yes, you all get can up now...no need to keep bowing at this greatness, but we understand your reaction. Each one of these men brings a level of confidence and personal style that we can mere mortals can only hope to imitate with our #squad! We are living for all of these looks individually and as a whole. As Jonathan Van Ness himself would say: "Who gave you permission to blow my mind?"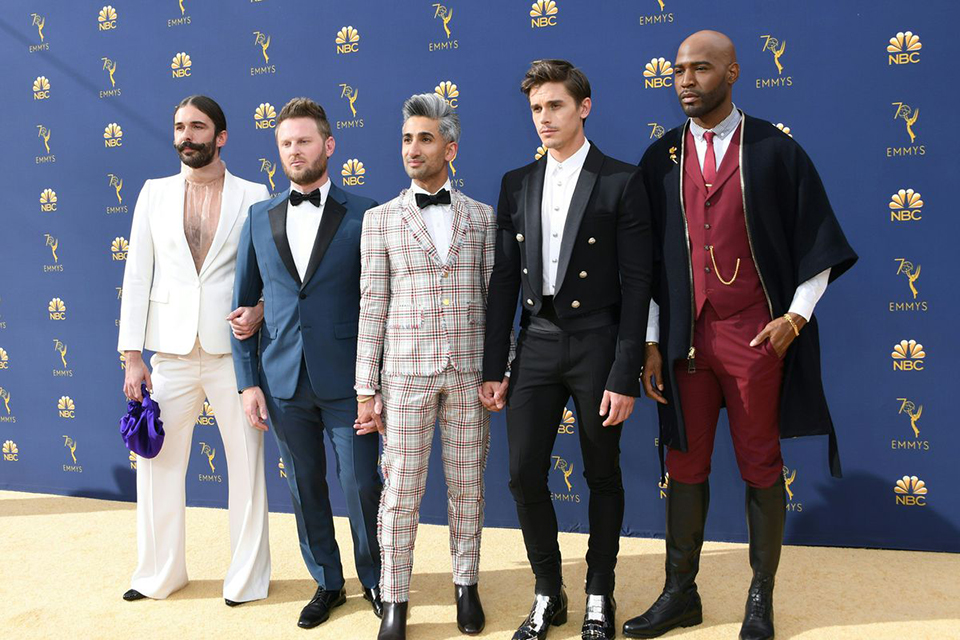 Photo Credit: Getty Images, Valerica Macon