Ahhh the guest book.  You have heard of it, maybe your parents have pulled theirs out a time or two.  Okay, lets be real the guest book…a dated part of time.  And no one has ever pulled out a book with names signed in it.  You have a better chance of pulling out your high school yearbook full of "see you next summer" and "call me".  At least with that book you can be reminded of your bad fashion choices or who was on the varsity soccer team with you. 
When it comes the guest book we have taken a note from our past couples and created a list of much more fun, trendy, and useful ideas!  These ideas range from loveable items, games, and artwork.  Come with us as we navigate the best choice of guest book for you and your fiancé!
Music + Literature Inspired
The first category that we want to cover are ideas that pertain to music and literature. Do you and your fiancé have a favorite song, record, artist, writer, photographer, ect?  You "book"  could incorporate that!  Take our couples below for example:
Our first one took their love for camping, the National Parks, and the perfect landscape photography of Ansel Adams and had their guests sign a coffee table book of his work.  This not only is something visually stunning to look at and read, but it is practical.  Who doesn't love a stack of coffee books on a table in their home?  #pinterestworthystuffrighthere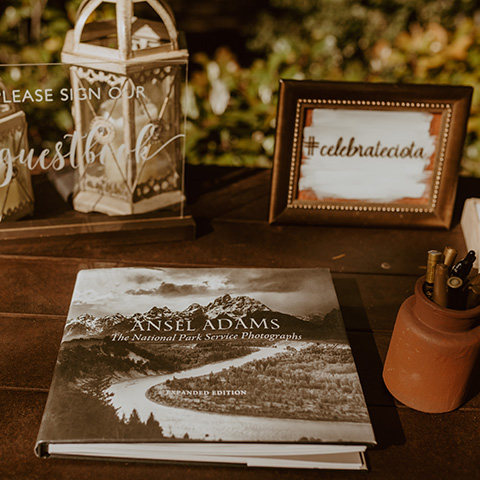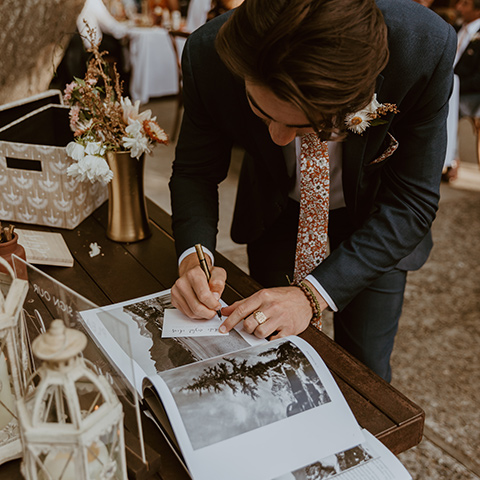 Photography: Cori Taylor Photography
This couple took their photos from the years and put them into a modern picture book for their friends and family to sign.  Allowing them to have printed out photos (because how many of us remember to do that these days) and for their friends and family to leave great notes for this couple to enjoy for years to come.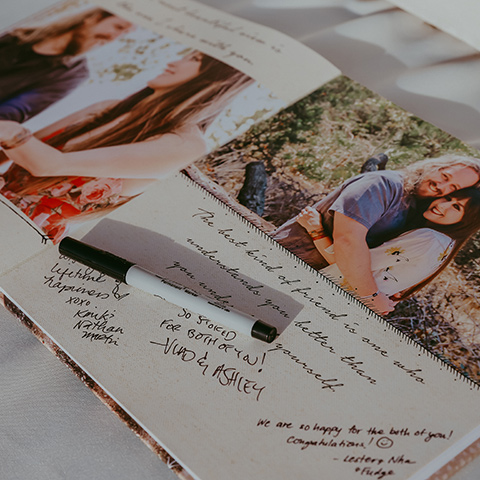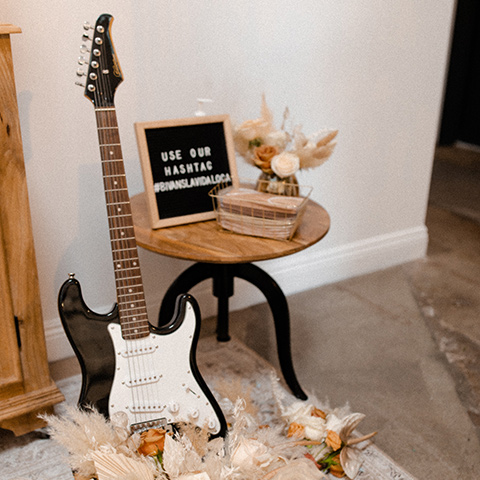 Photography: Juliet Peel Photography + Ashlyn Savannah Creative
Now this next one is pure genius for those couples who love music.  Having your guest sign records!  Then you can have them at art on your walls or keeps them in their own sleeves and take them out when you want to reminisce, the idea is brilliant and so romantic.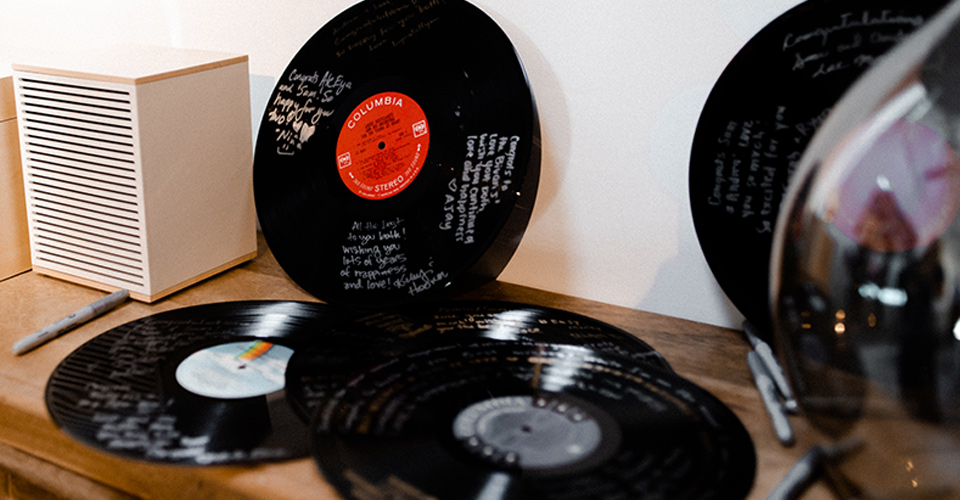 Photography: Ashlyn Savannah Creative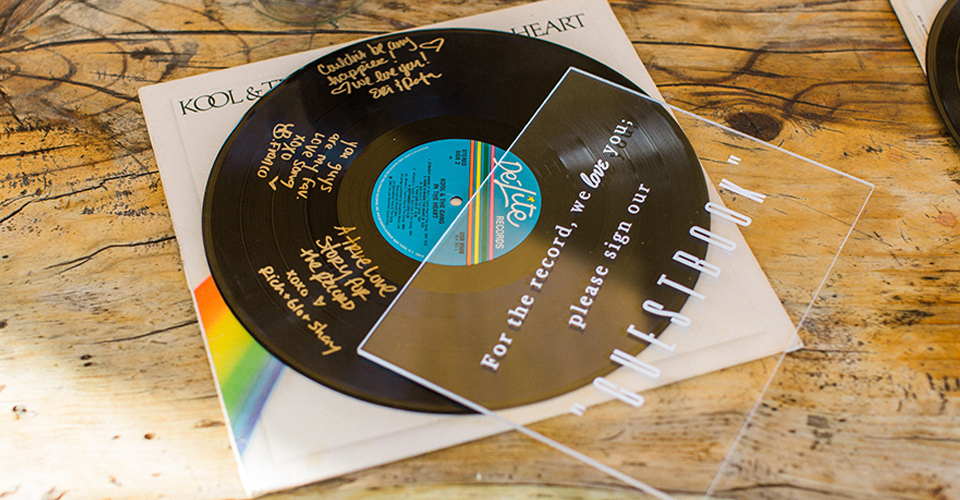 Photography: Sarah Ellefson Photography
Games + Fun
Now for the fun and games segment, because who doesn't love those?  What we think is so amazing about these untraditional guest book ideas are that they can be used time and time again, and especially when having fun! From date nights in, to backyard BBQs who doesn't love a game?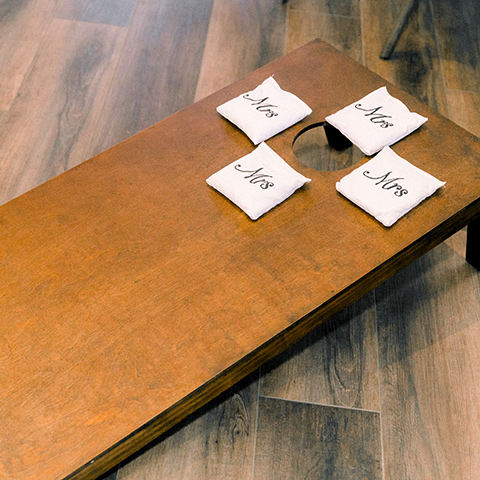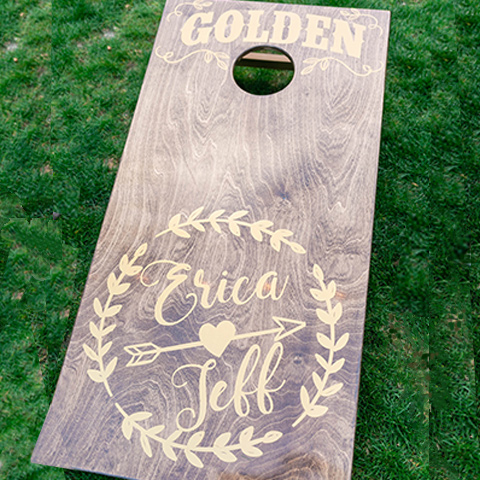 Photography: Leah Marie Photography
Cornhole and Jenga is a great fun alternative to the traditional guestbook.  You can bring them out whenever you feel like playing or hosting an event.  Now, only is it practical and useful but it also so much fun.  And what a cool idea that your guests who were at the wedding can also use when they come over, what a kick-starter to talk about your fabulous wedding for years and years to come.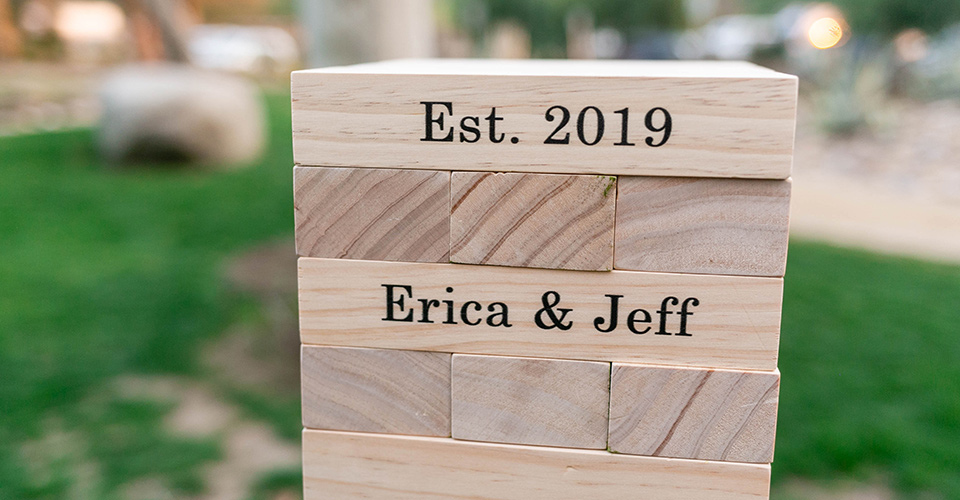 Photography: Leah Marie Photography
For this last one on the fun and games tour, a puzzle!  This couple was really creative about this one, and we could not be more on board with their brilliance.  Have your guests leave small notes on the back or front of the puzzle and on a date night or rainy afternoon you can pull this baby out and enjoy the moment of it all together.  What a great idea is that, right?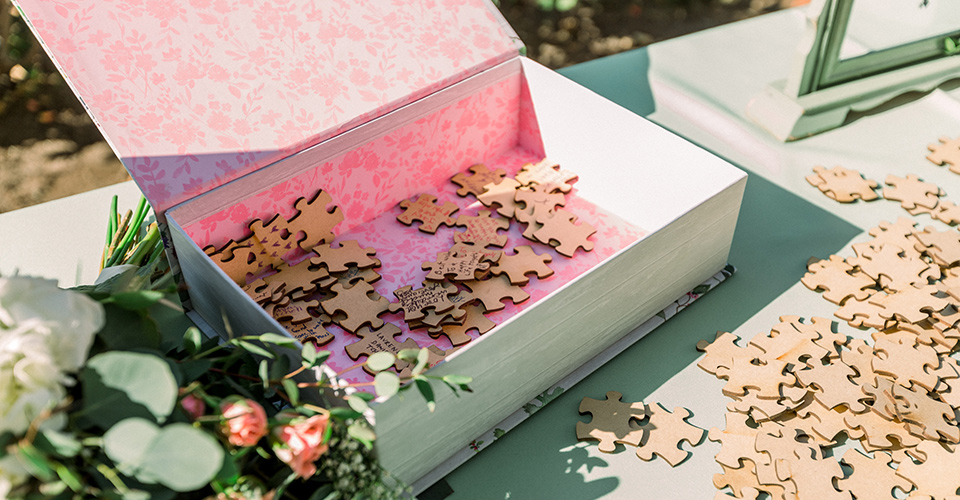 Photography: Three16 Photography
Art + Custom Home Style
This last category is for the home.  To hang, display, view, and admire – and who doesn't love that?
This couple created a rustic vibe for their wedding art, with this painting of a tree with two love birds on it.  The guests then wrote their name on in the leaves, so cute and romantic.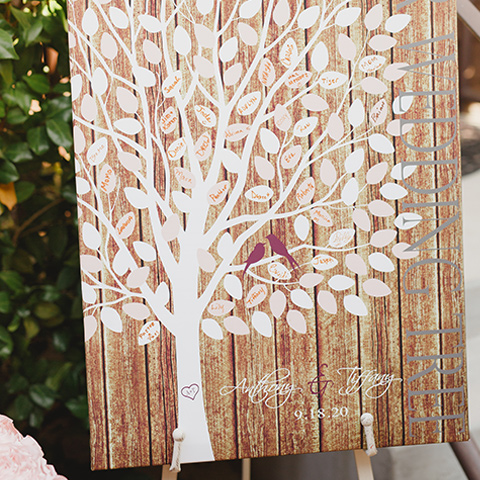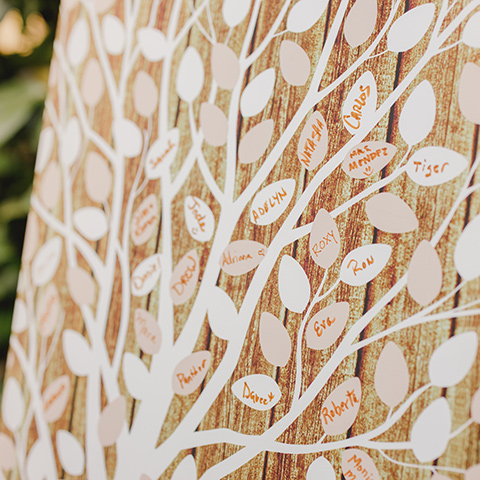 Photography: Kristen Booth Photography
For those couples who love wine, why not copy this wedding and have your guests sign a wine barrel.  Not only does it tie in your mutual love for something, but also is a great statement piece for your home.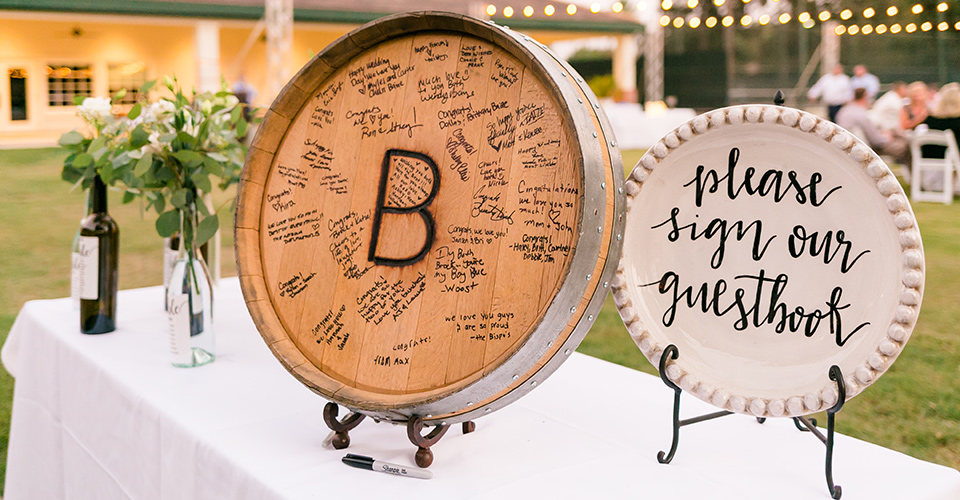 Photography: Melissa Brannon Photography
Or go minimalistic-but uber chic- with these monogramed moments of art.  Have your name and or date of the wedding and then have your guests sign around it.   What a lovely piece of art to hang in your home.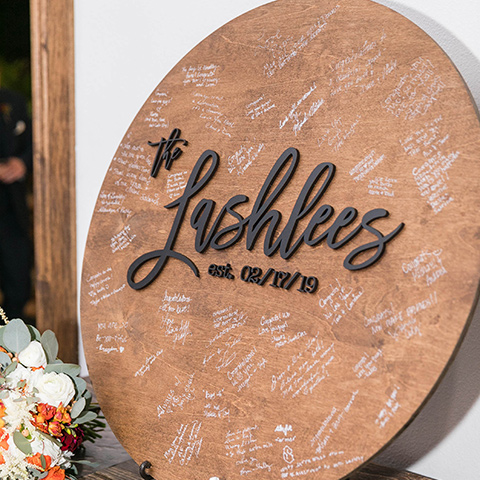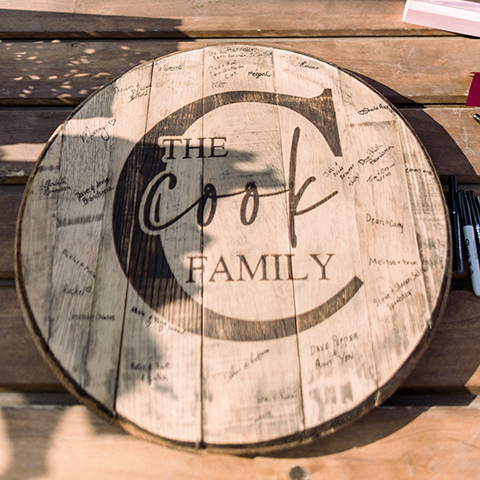 Photography: Leah Marie Photography + Three16 Photography
We do hope you enjoy this list of new and revamped wedding guest book ideas!  And for those who are planning or have had a wedding – reach out to us and let us know what you did for your special day! We love to hear from our couples.