Venue: Coyote Hills Golf Course
Photography: Michelle Lacson Photography

Hey there prom party people! Wondering what the best prom suits are for 2019? Look no further! Here is a simple guide on the biggest prom trends for this year's festivities!
Mix + Match:
This look is always fun and stylish! By mixing different colors allows you to really play up you look and show how unique you are. These are our two favorite looks:
White coat, with dark blue pants, a light blue vest, and a blue velvet bow tie.
Rose coat, with black pants, and a gingham plaid patterned long tie.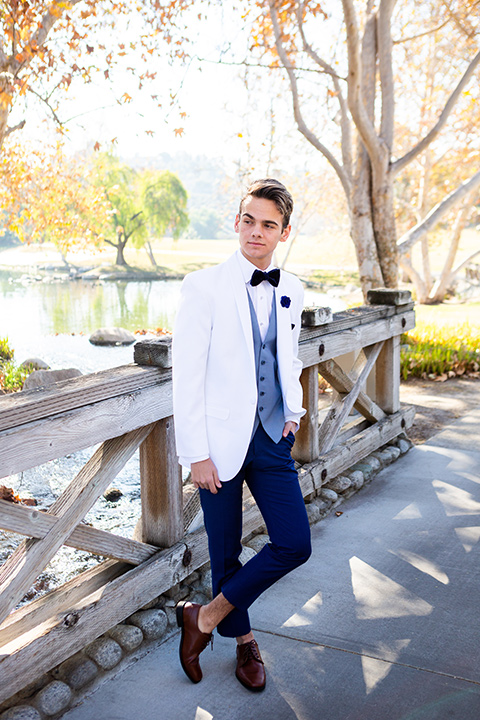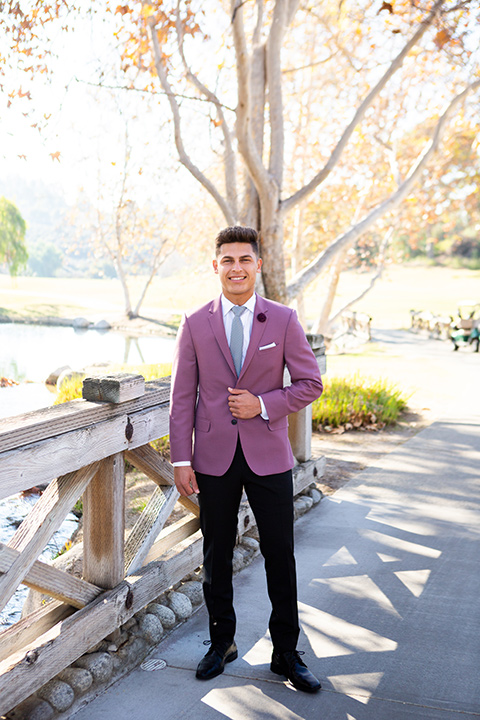 White Shawl Lapel Dinner Jacket + Rose Pink Notch Lapel Suit
Velvet Feels:
Velvet is getting increasingly popular in all areas of the men's fashion industry, especially for prom! We have a wide array of velvet accessories and tuxedos to create your own look! We love to pair our black velvet tuxedo with grey pants for a fun contrast.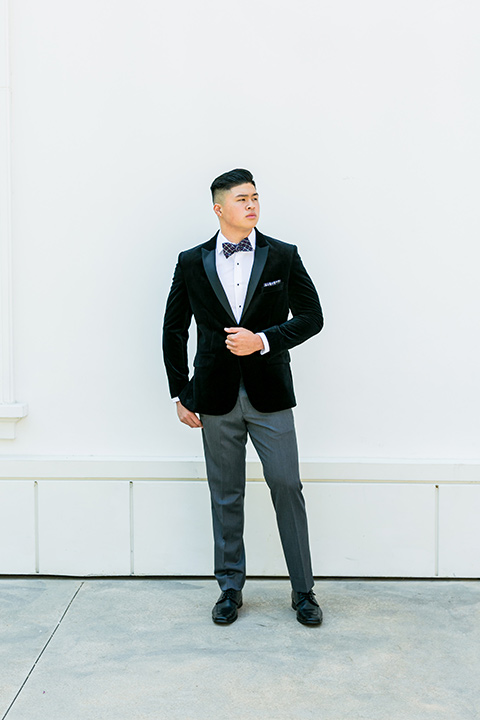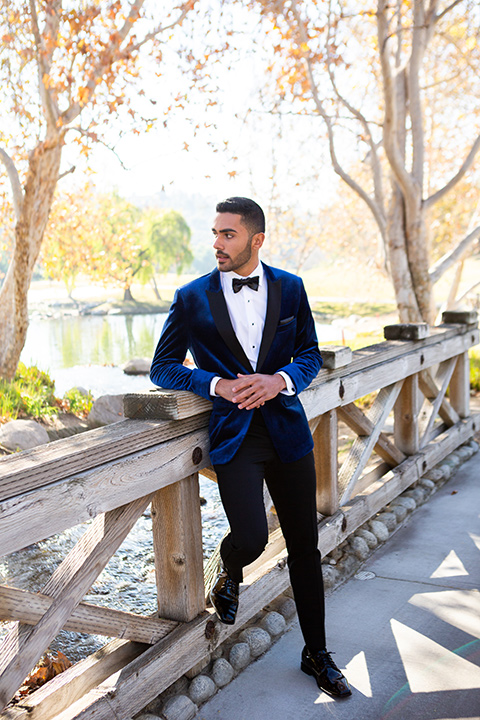 Royal Navy Velvet Peak Lapel Tuxedo
+
Black Velvet Peak Lapel Tuxedo
Monochrome:
Do not get monochrome and boring confused! This look can always be made fun by incorporating patterns and textures. See how we paired this cobalt blue suit with a light blue shirt and floral long tie? Cool right?
Psssst...don't forget the floral lapel pin! It is less expensive than buying a boutonnière and will never die on you (or make your date sneeze).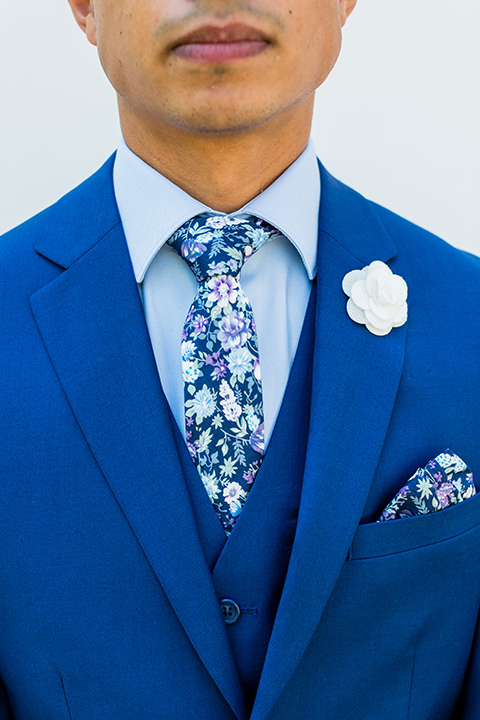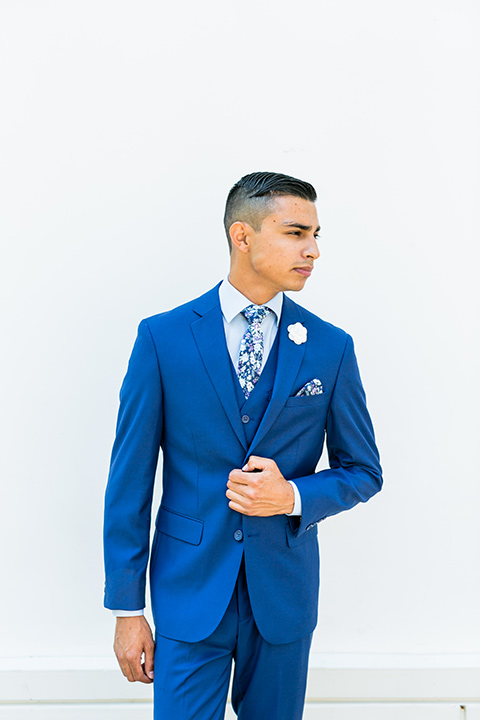 Cobalt Notch Lapel Suit
Pop of color:
Why not go for a colorful suit or tuxedo? We have a wide selection of them, including these gems: our red and teal coat!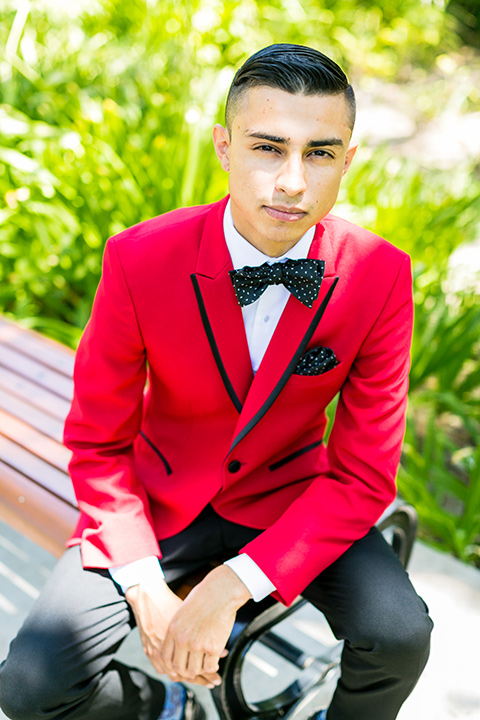 Red Peak Lapel Tuxedo
+
Green Notch Lapel Suit
Don't forget the other accessories to tie it all together! Most of the time you will take your jacket off to eat dinner and dance. So make sure what you have underneath is just as on point! Come on in and ask us about our suspenders and vests!
GNO (Girl's Night Out):
Ladies do not think we forgot about you! We get that sometimes a dress is just not you. When you are leaping and jumping to the music on the dance floor you gotta wear some pants. Any of our styles can be easily measured to fit the female form, and for ideas on how to style your female tuxedo look head over to our other post: 9 Ways to Style a Women's Tuxedo.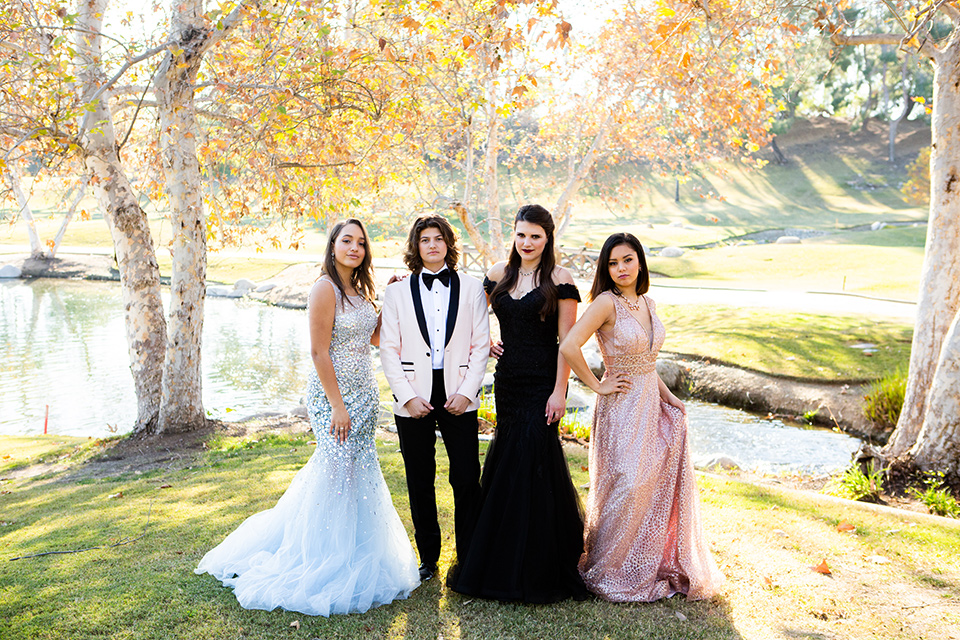 Blush Pink Tuxedo
Shorts!:
This trend has been sweeping the fashion industry by storm, from Mario Lopez at the Emmys to Pharrell at the Oscars, this look is bound to make a statement. Want to rock them for your prom? We are ready to help with our new tuxedo rental shorts!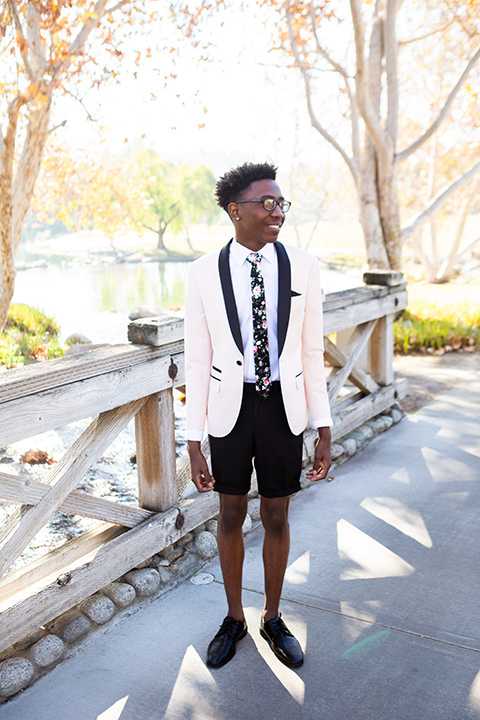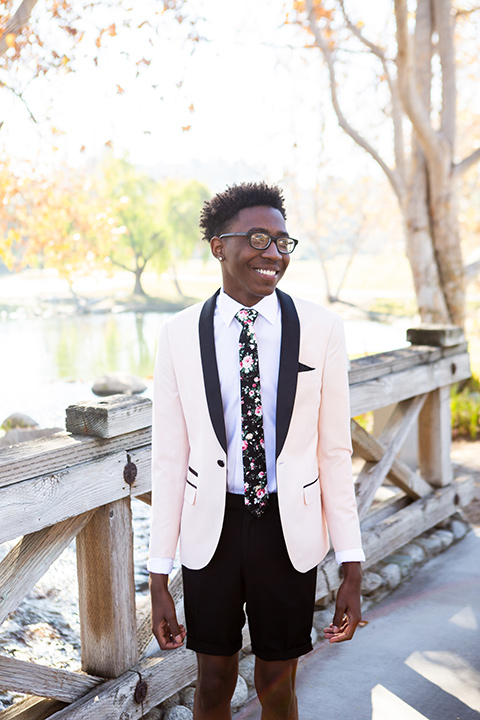 Style from your head to your toes:
Don't forget the socks! Socks are a perfect way to bring color into your look, and an added little style surprise for when you are busting a move on the dance floor!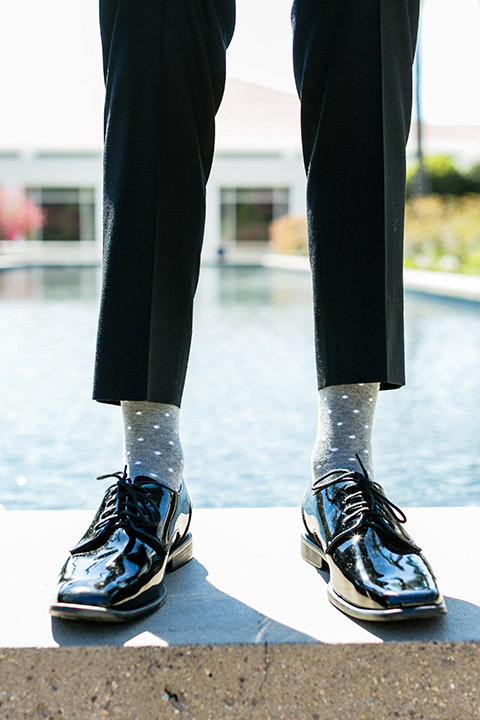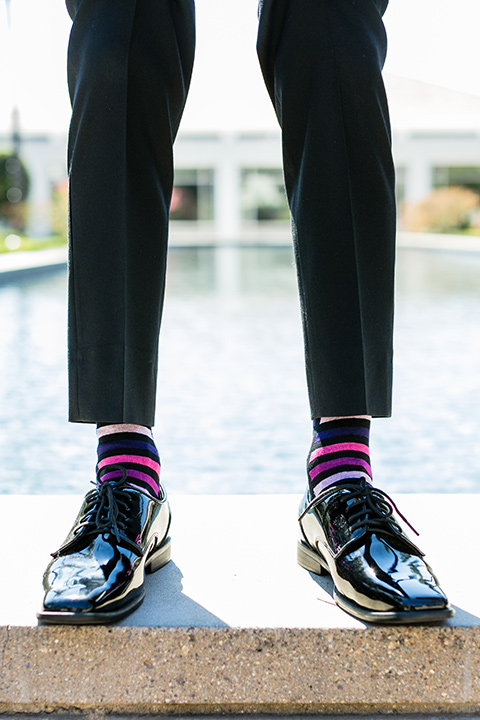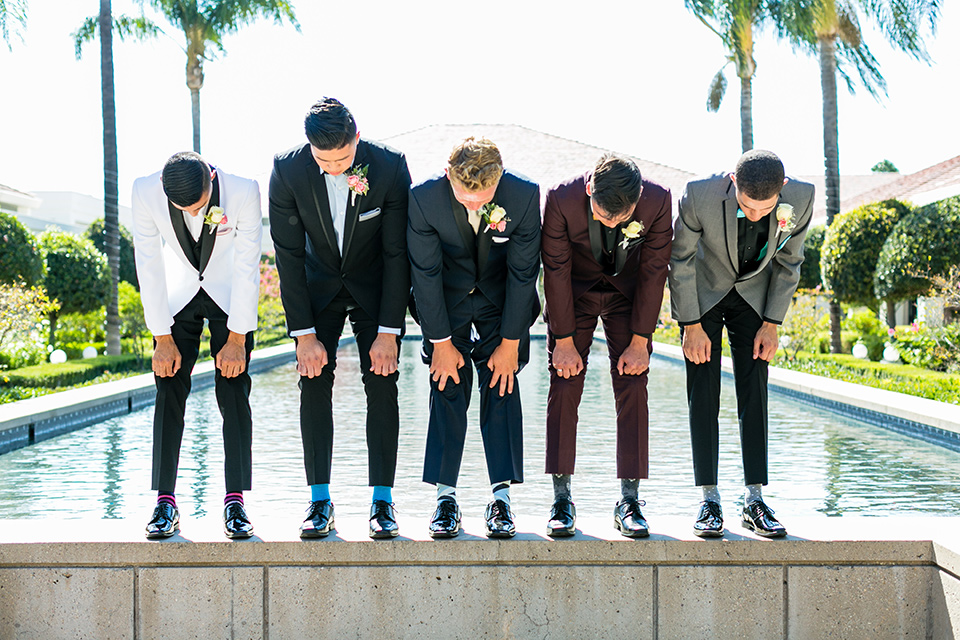 Dresses: Isabelle's Bridal in the Lakewood, CA Mall | Balloons: Balloonzilla |Hair + Makeup: Dusty Kuskie with Diamond Beauty Hair + Makeup