Venue: San Moritz Lodge
Photography: Briawna Meier Photography
Menswear Style: Black Peak Lapel Tuxedo with a black bow tie
Sometimes you pick the wedding colors for the venue, and sometimes the venue picks the wedding colors for you. With this lakeside dream of a wedding, monochrome blue hues were the way to go. From the blue watercolor invitations, to the dusty peacock velvet chairs, and the slate colored napkins this inspo was so perfectly styled, it was as if California's own Lake Gregory was the wedding designer (which we know if impossible, a lake cannot plan a wedding- duh). With how tranquil this venue is, it is hard to believe the bustling city and Pacific Ocean are just a few short hours away.
The bride kept with the monochrome theme by wearing a multi-hued blue tulle gown with an illusion lace applique bodice. Paired with a crystal and gold goddess style headpiece and an ethereal floral bouquet she looks like a water princess. The groom kept his look classic and sharp with a traditional peak lapel tuxedo with a black bow tie. What we love most about his look is the elegance of it, next to the rustic charm of the lake and woods. Many would assume to put the groom in something more "bohemian" such as a brown suit or even green, given the location, but we love how this styled shoot mixed it up.
If this does not make you want to jump into your car and head to the lake now to elope, we don't know what will.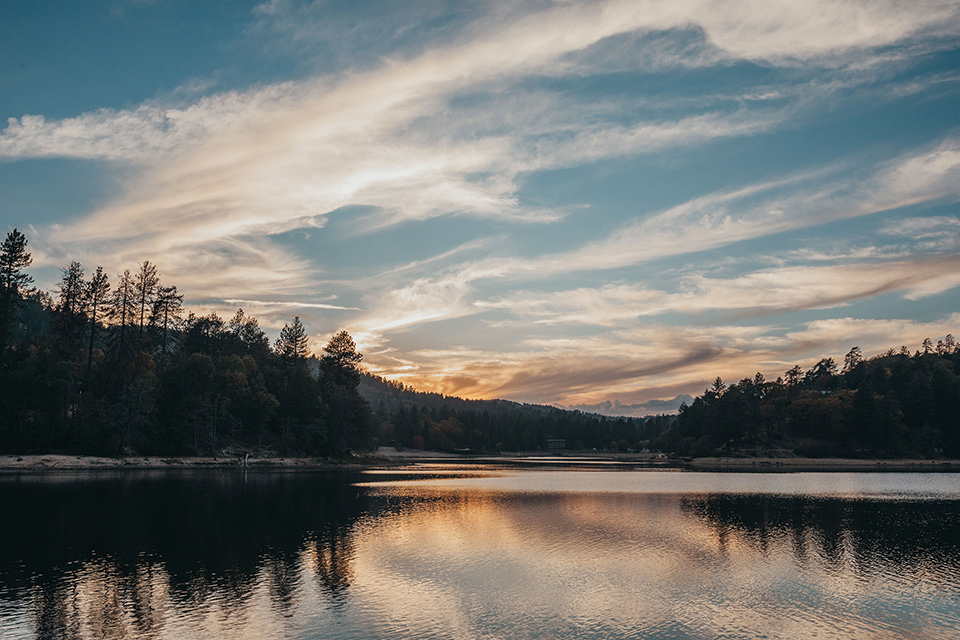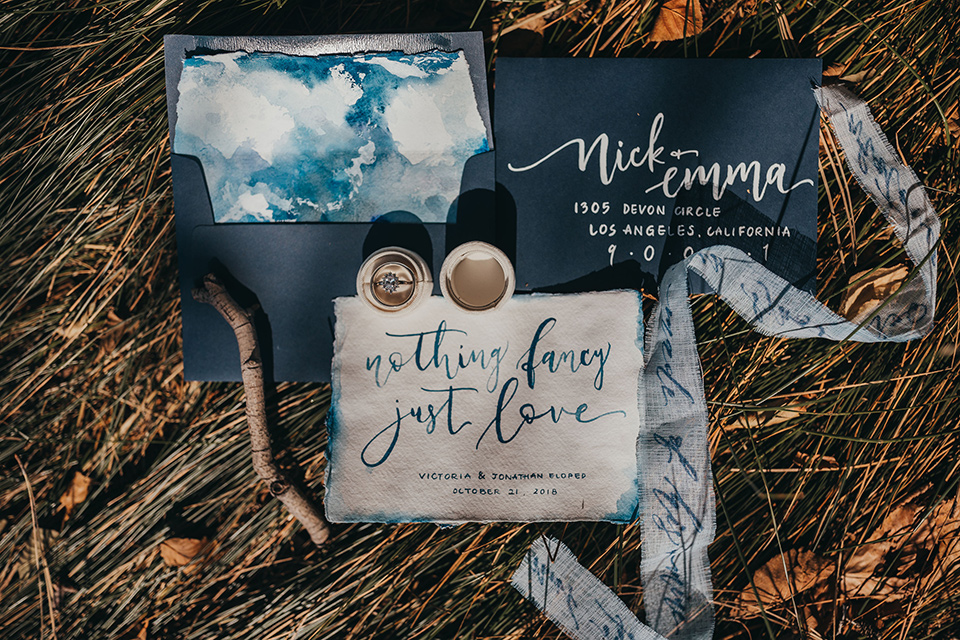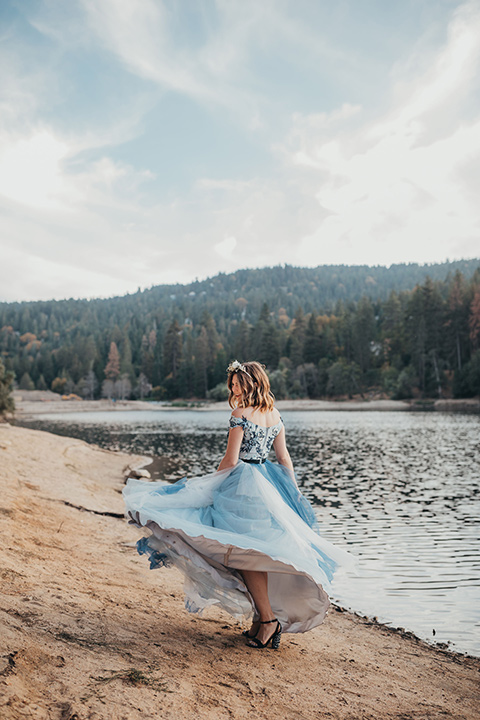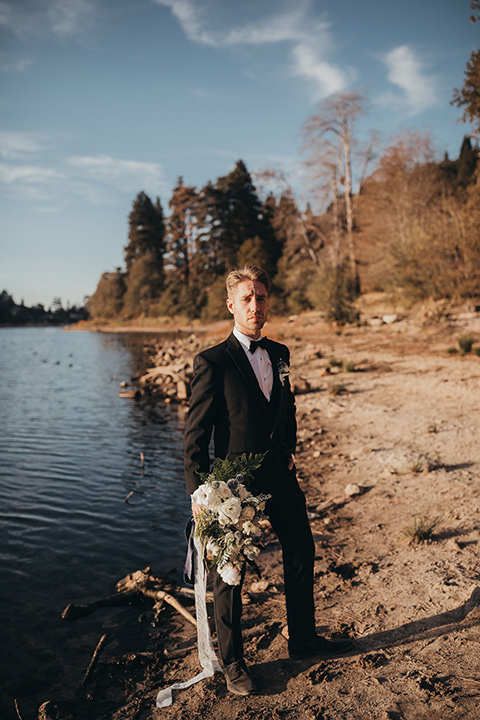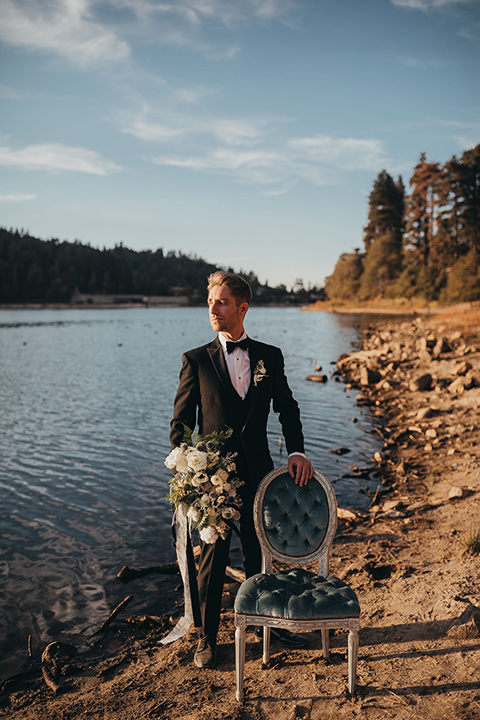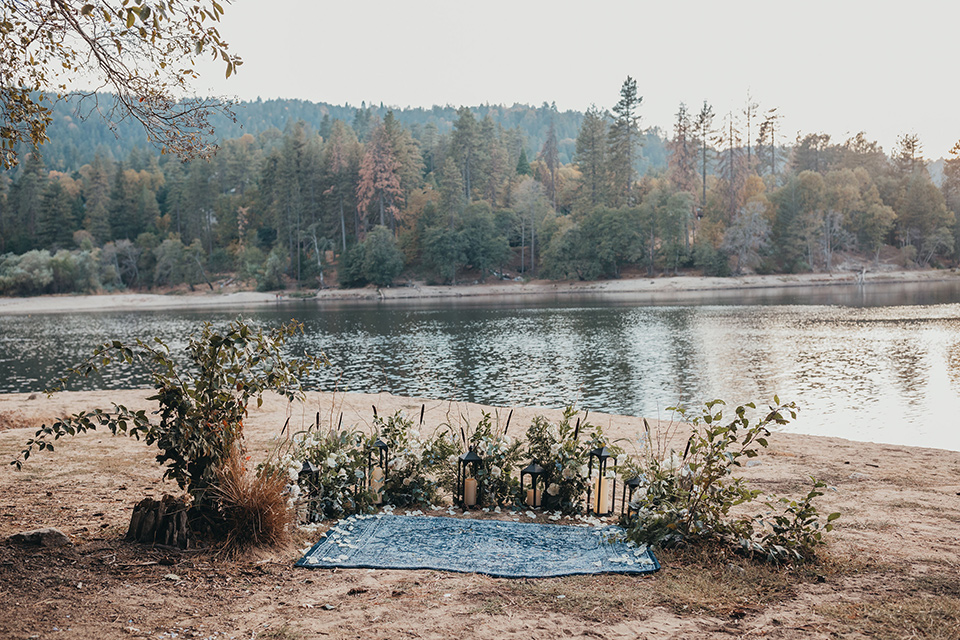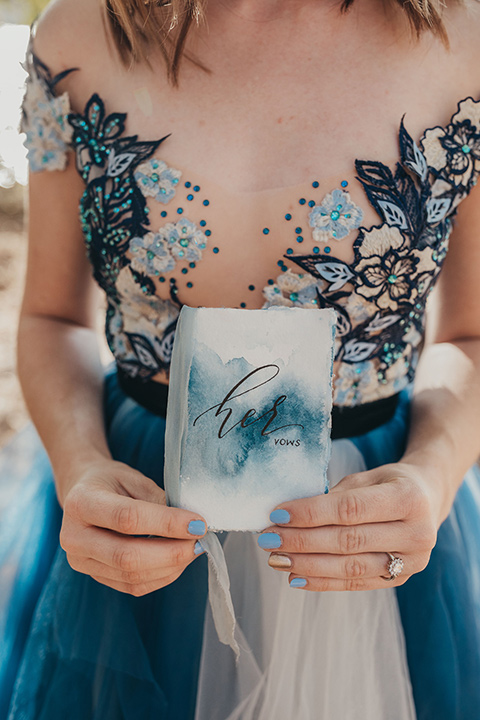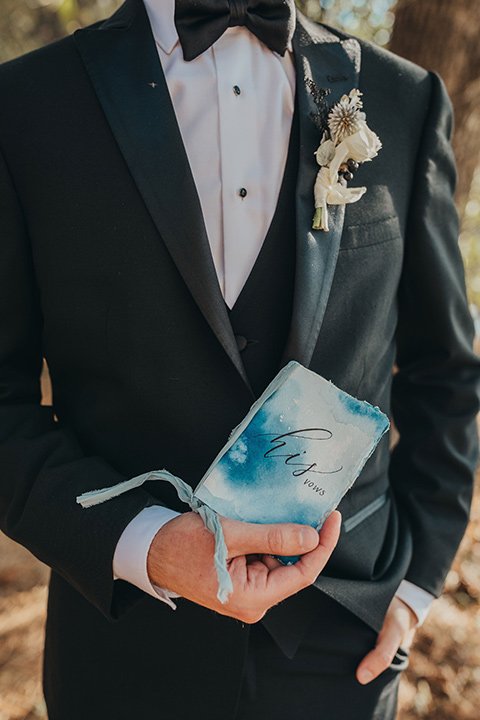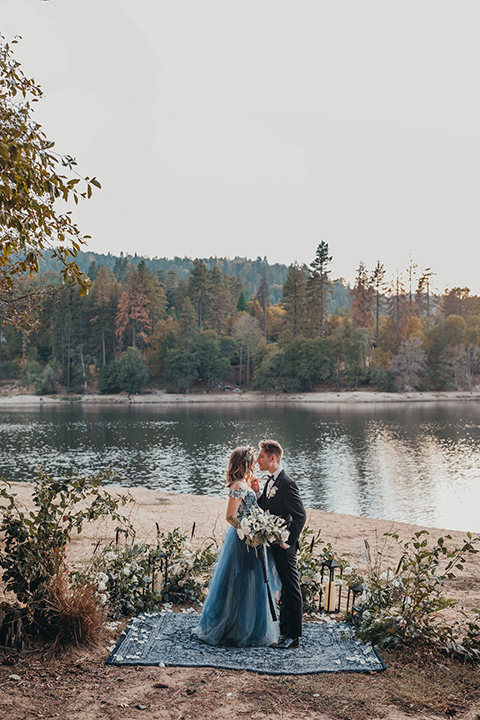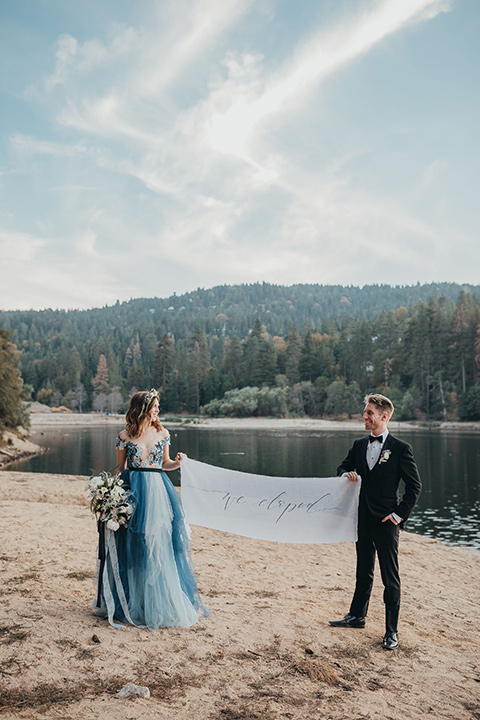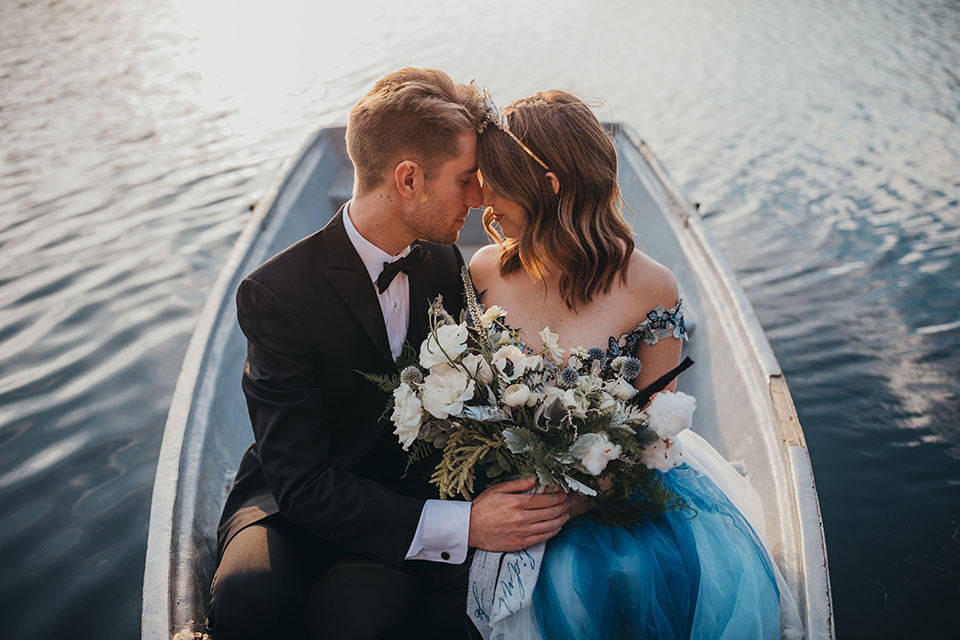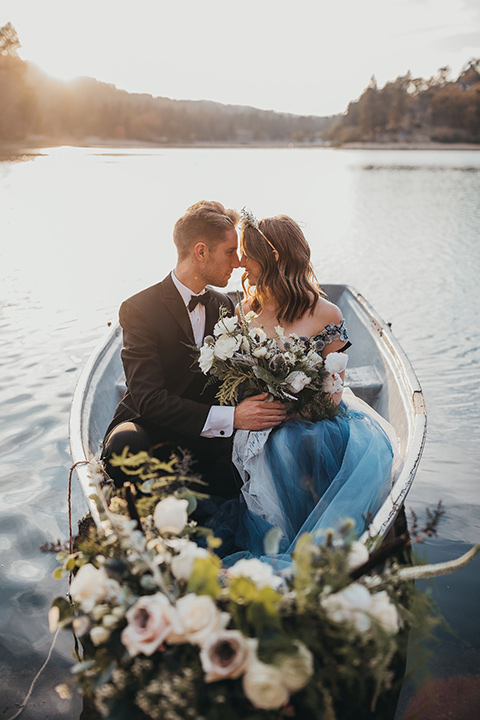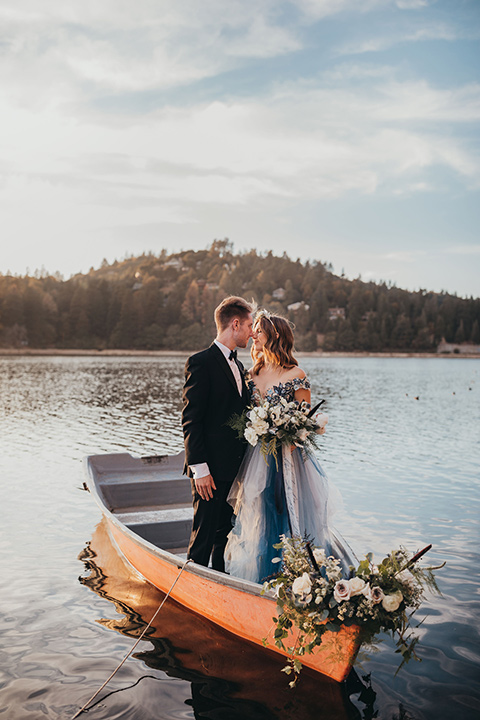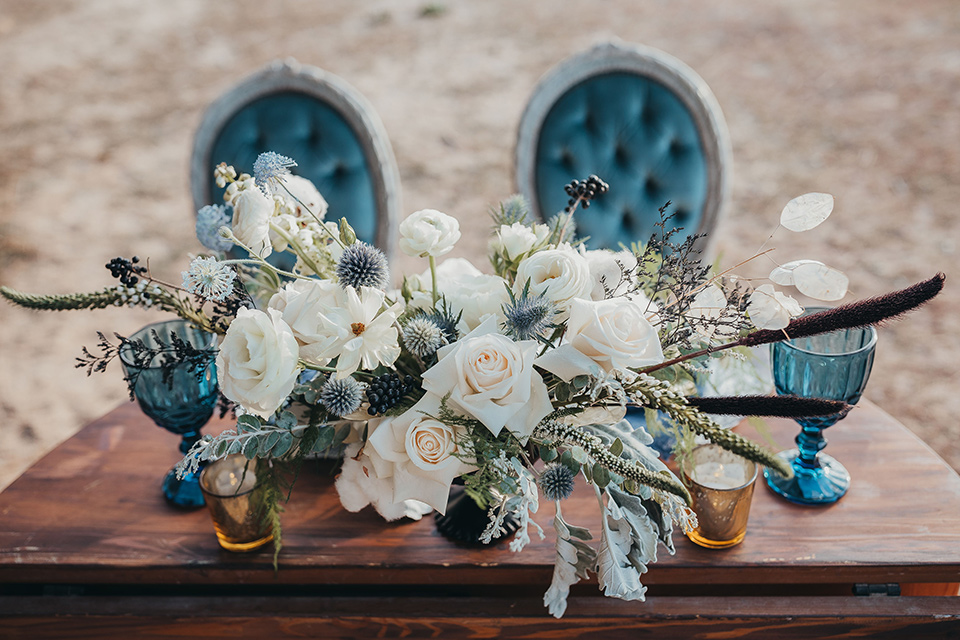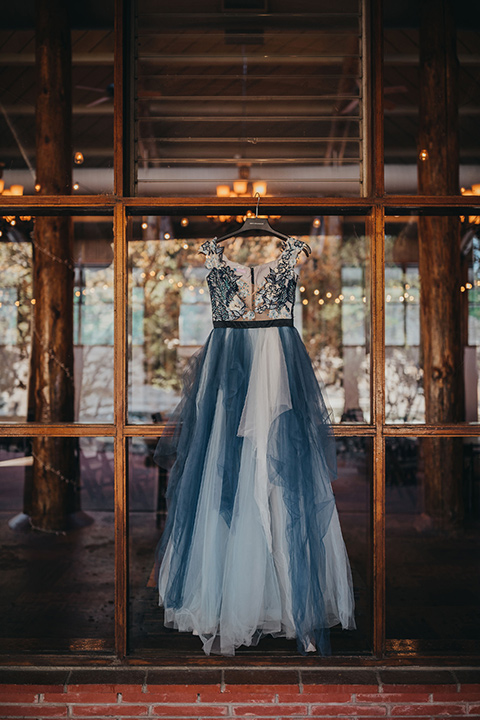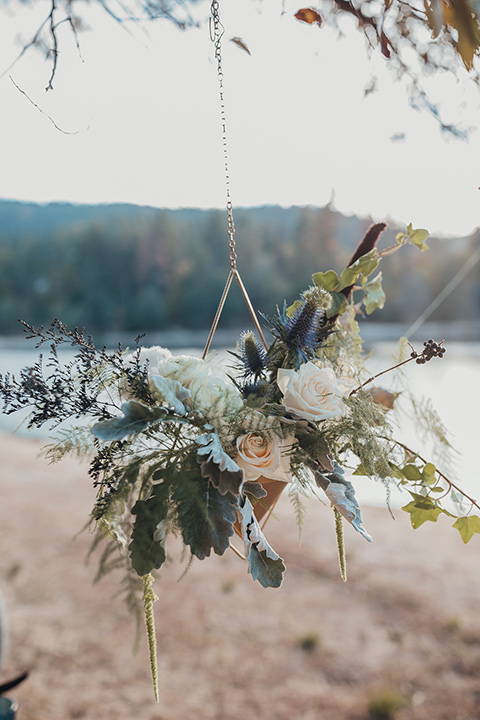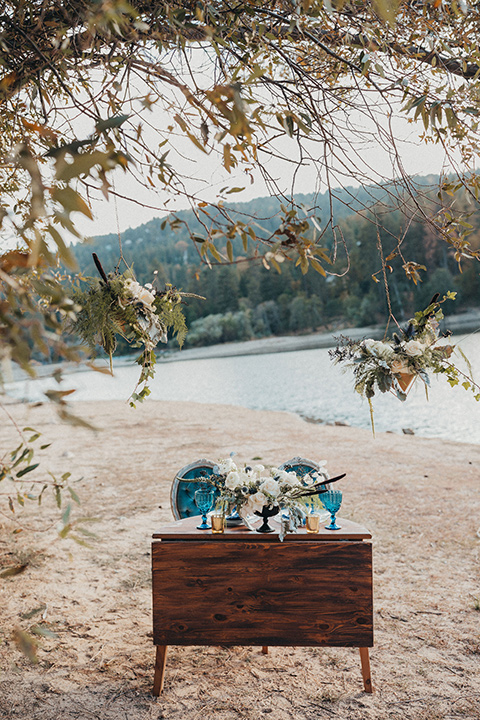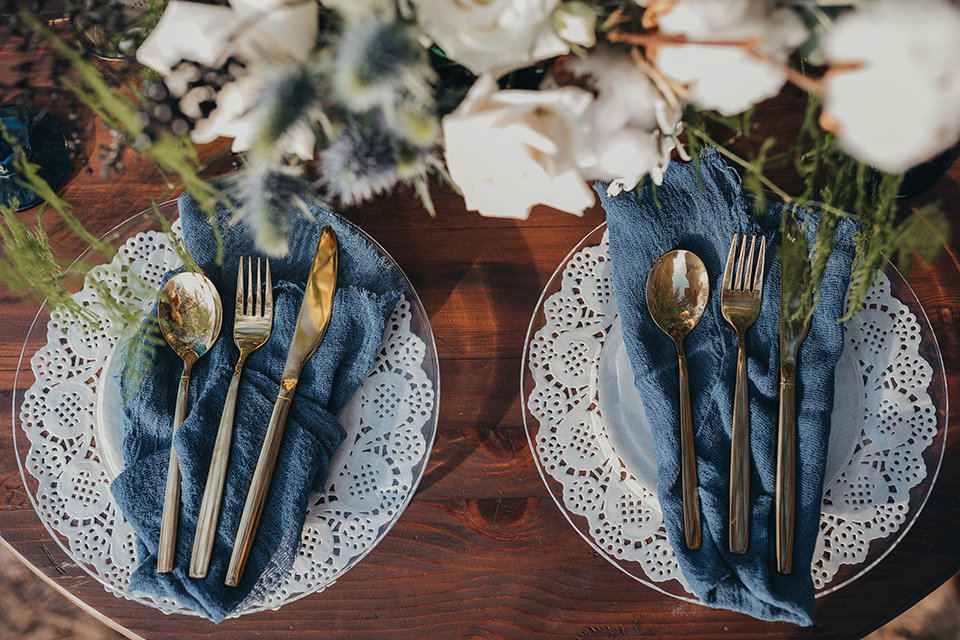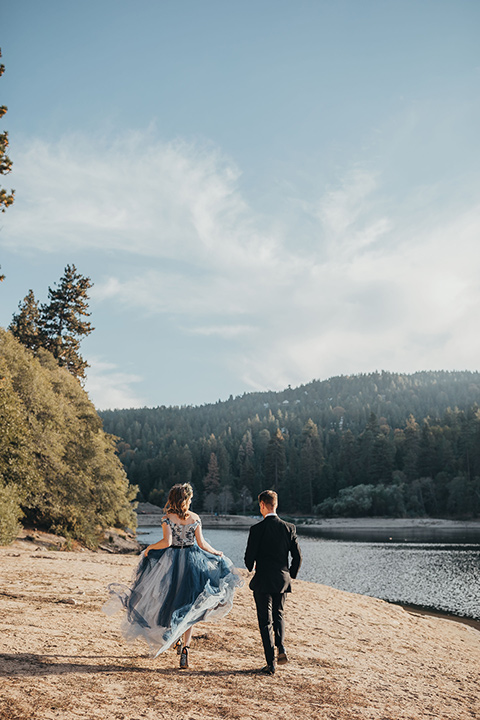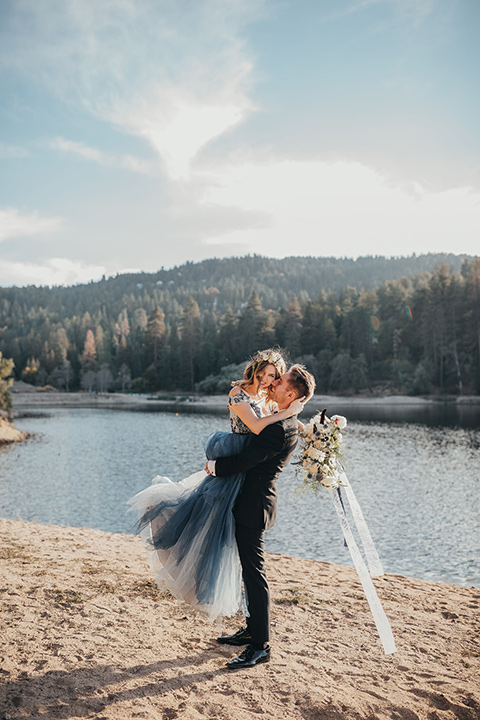 This shoot was also featured on The Southern California Bride!

Florals: Love Sparrows Wedding Services | Stationary: Jackie Chen Design | Cake: Tasteful Cakes | Dress: Chatronette | Headpiece: Divineyez Creationz