Photography: Kayla Denae
Menswear Style: Tan Notch Lapel Suit with a chocolate bow tie
The Golden Hour is that time right before sunset when all the warm colors fill the sky and create a magical moment. Using this golden-neutral palette is a trend for 2020 weddings because it lends itself to so many wedding themes and venues. And this is a great concept to use for your engagement photos if you already have a design in mind for your wedding. This shoot from Kayla Danae shows how to design your wedding with these neutral tones on one of the most gorgeous couples ever! We love that the bride, wore a nontraditional two-piece look with a cream silk top and a tan colored flowing skirt. The groom wore a tan suit with a dark chocolate bow tie to bring out the fall colors. The bridal bouquet with yellows and oranges bring out the autumn tones in both the bride and groom's attire, proving yet again that neutrals when styled right are never boring.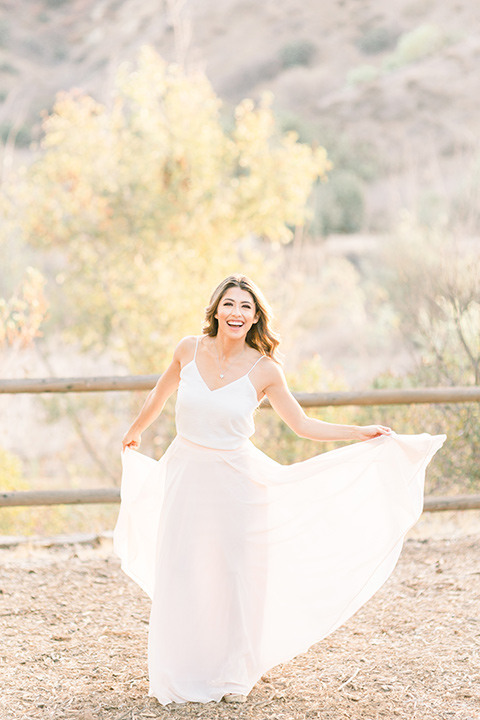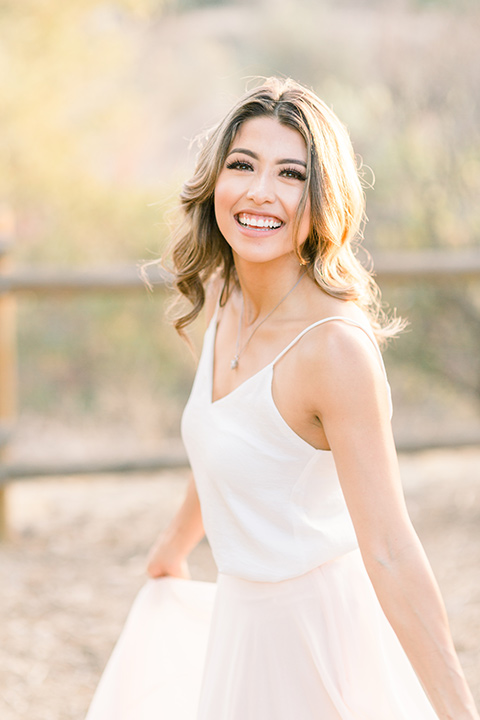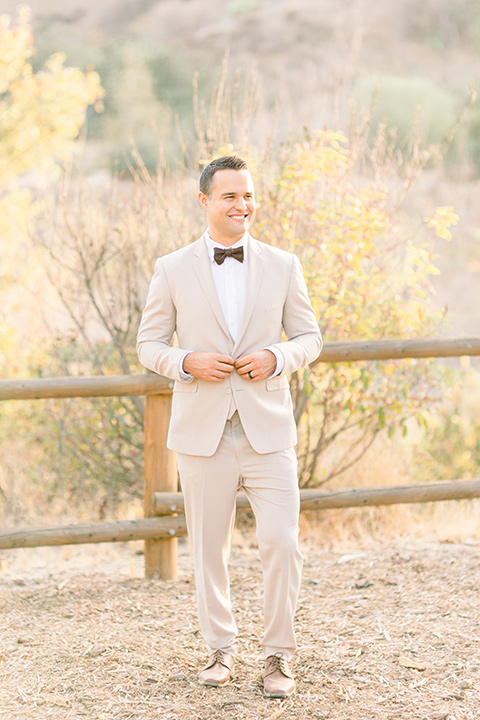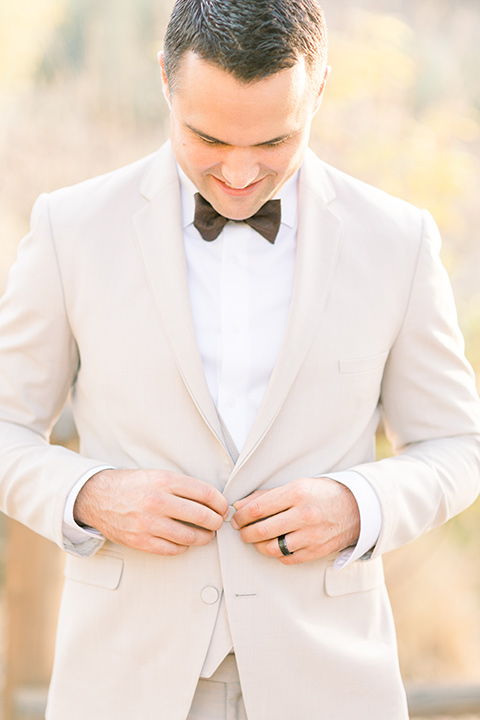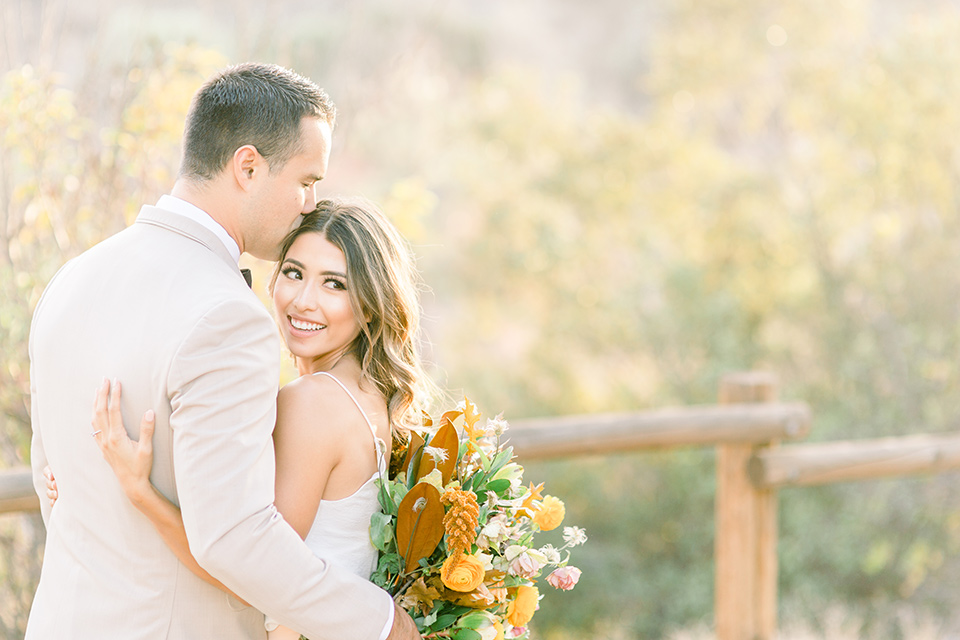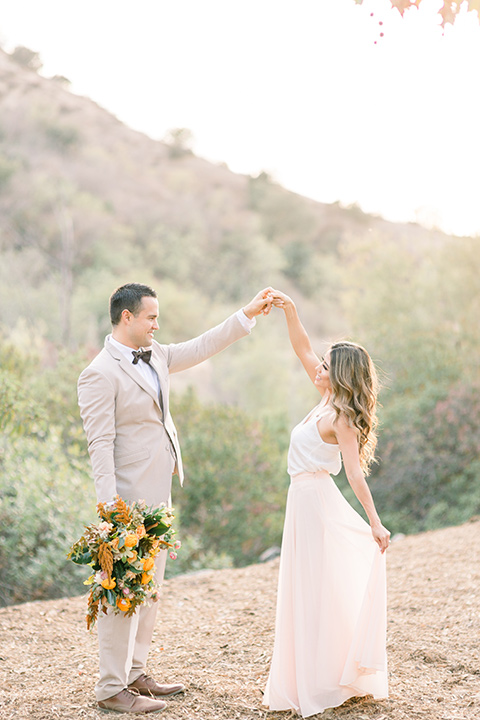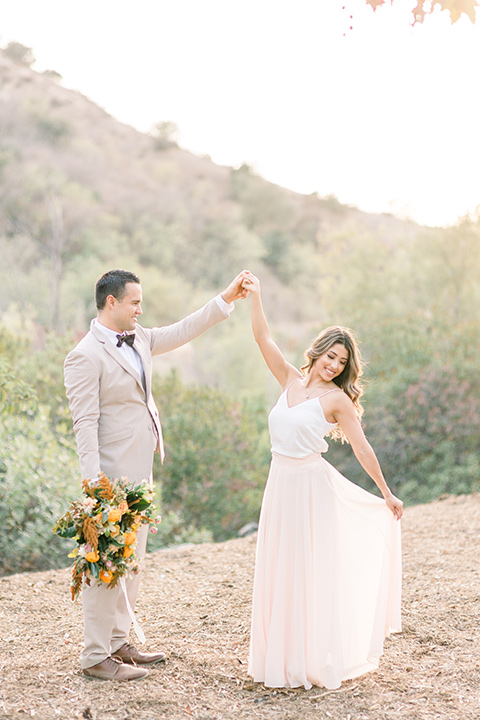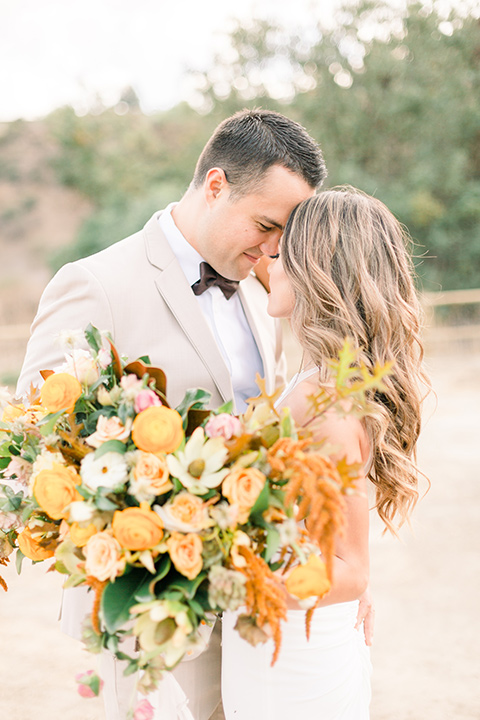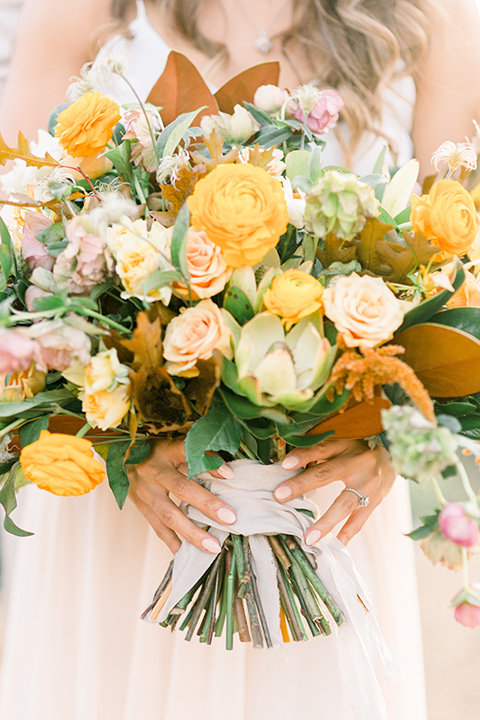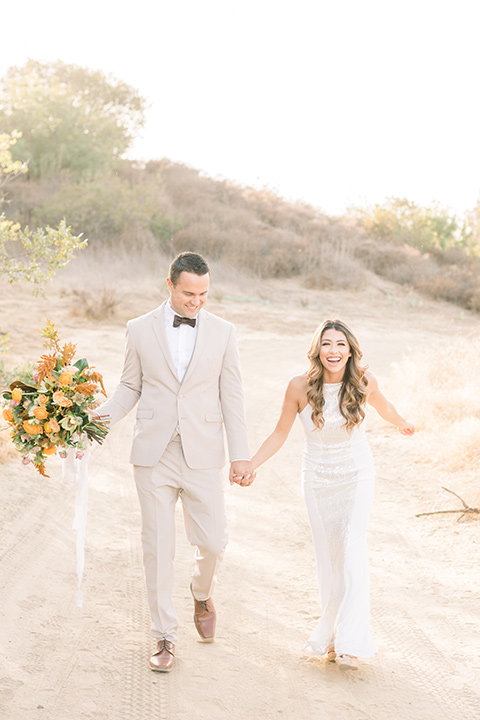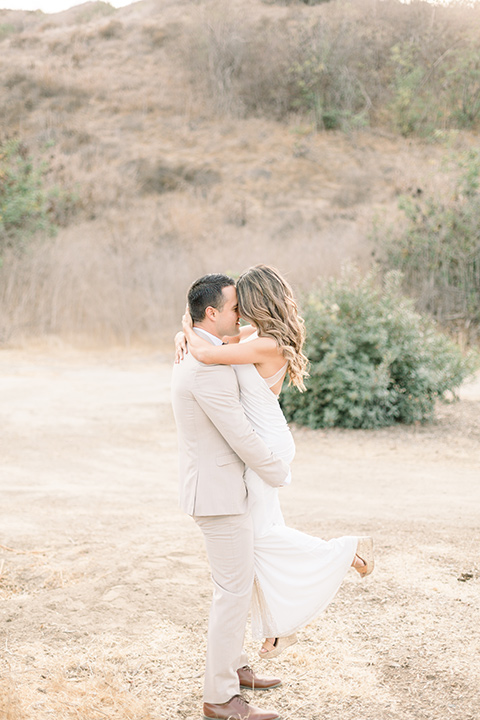 Florals: Peonies and Petals Wedding Florals | Beauty: Nayeli Soto | Nails: Diamond Nails & Spa in Fullerton | Model: Claudia | Bridal Skirt: Morning Lavender