Venue: Milagro Winery
Photography: Shianna Cook Photography
Styling + Planning: Cortney Lancaster
Menswear Style: Black Shawl Lapel Tuxedo with a black bow tie
Did you know that Valentine's Day has been around since 496 A.D? Yup! So why not plan a wedding on the most sacred of days for love everywhere!? If you are planning a Valentine's Day wedding there are a few things to keep in mind to make your wedding pop and still be sophisticated.
First: COLOR! Yes, it is obvious that you should use red...but make sure you keep to a specific tone of reds in our planning. Like this shoot, where the colors are more on the cool side of the pinks and reds spectrum. There are no harsh orange tones or anything else that distracts from the elegance. Second: STYLE. Now, we just love how this styled shoot elevated the bar by mixing in textures and tones to their looks. The bride wore a stunning full ball gown, with her hair in a simple braid to the side. The bridesmaids wore fun and eye-catching sequin gold dresses with a high neckline and low back detailing. While our dapper modern-prince-charming-level-groom wore a sophisticated black shawl lapel tuxedo with simple accessories. What this classic look does, is ground him in the sea of pinks and reds. Making our groom look like the leading man that he is on the big day, even if everything around him is on the softer side of wedding design.
We hope you are inspired with this fun Valentine's Day shoot! If you need more help styling your wedding, stop into any of our locations today and speak to one of our certified stylists!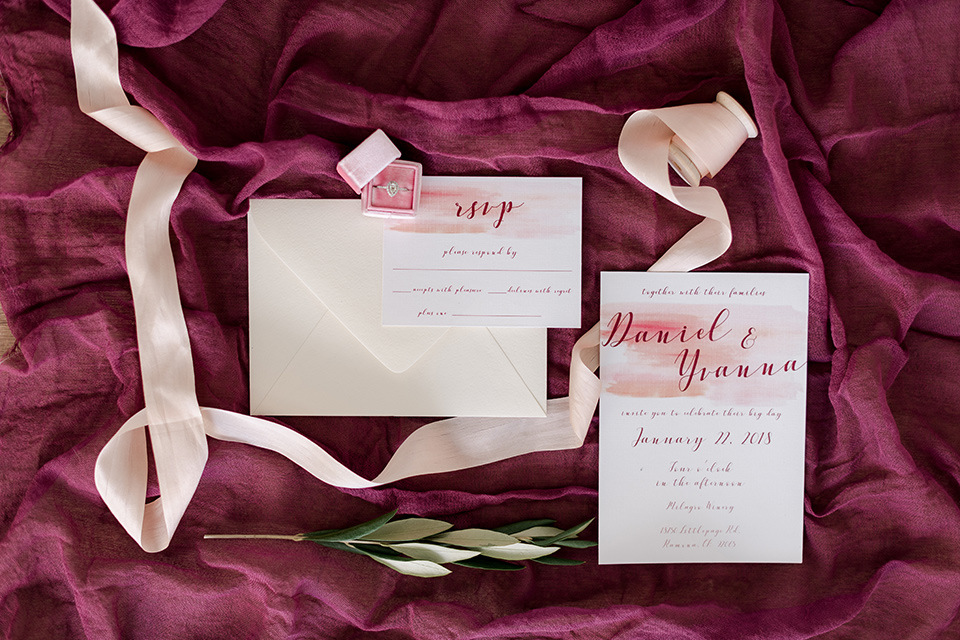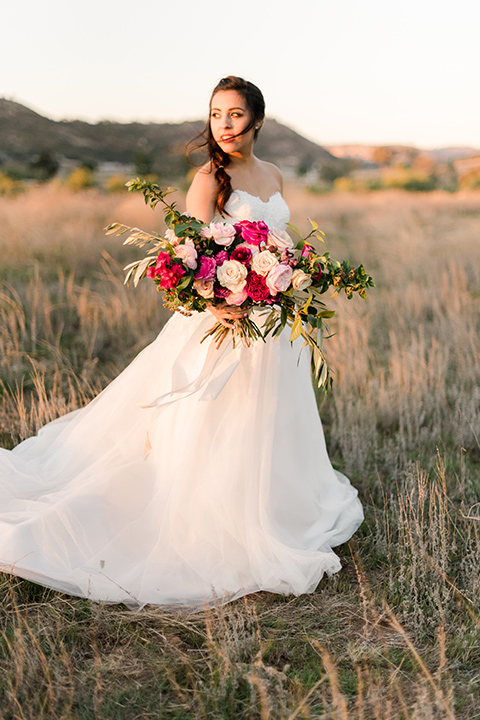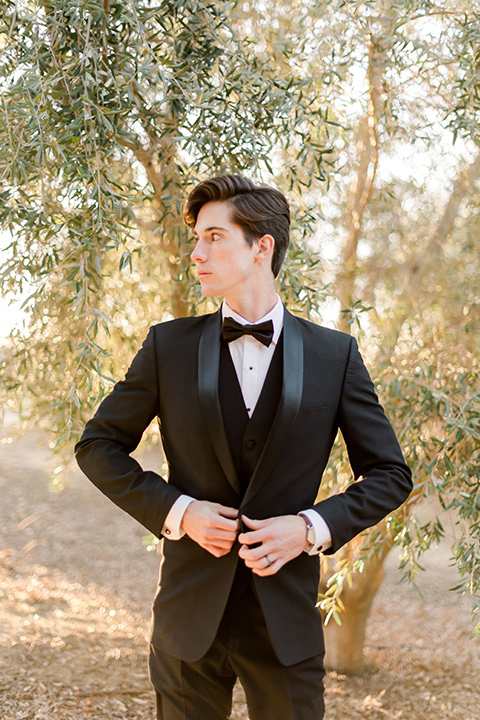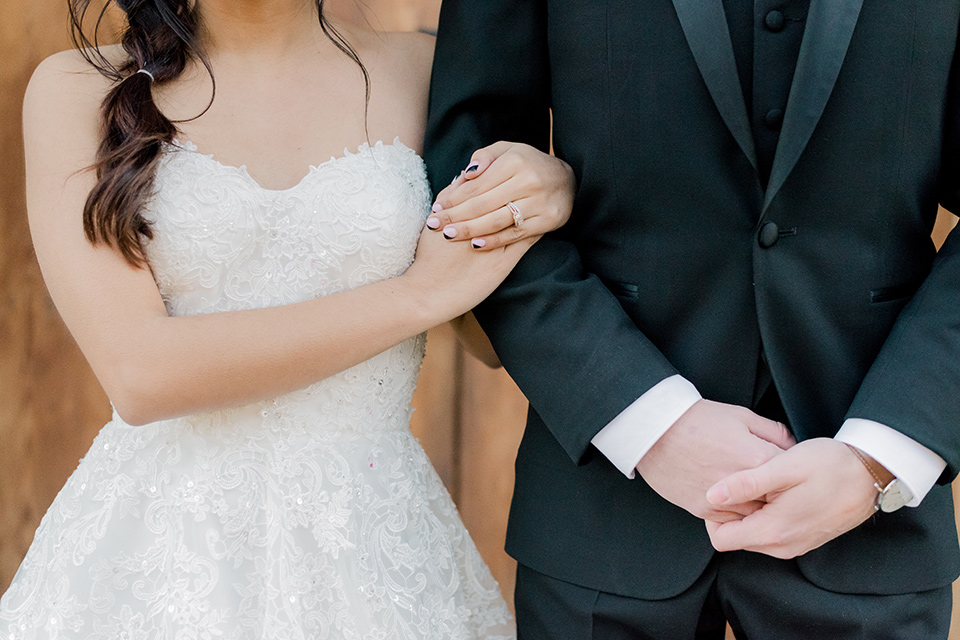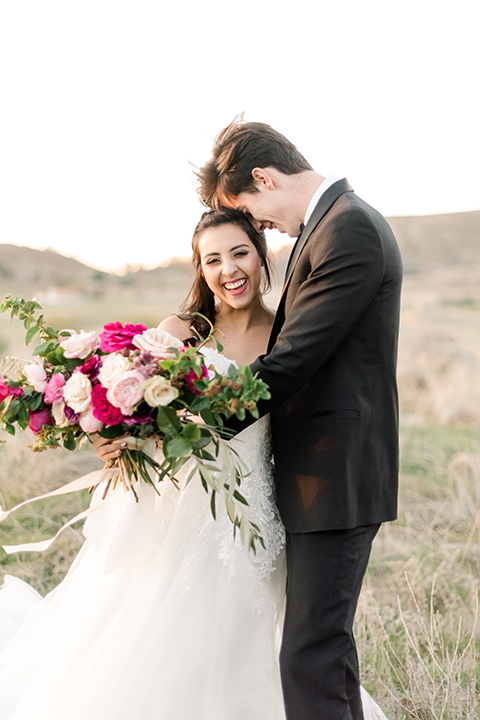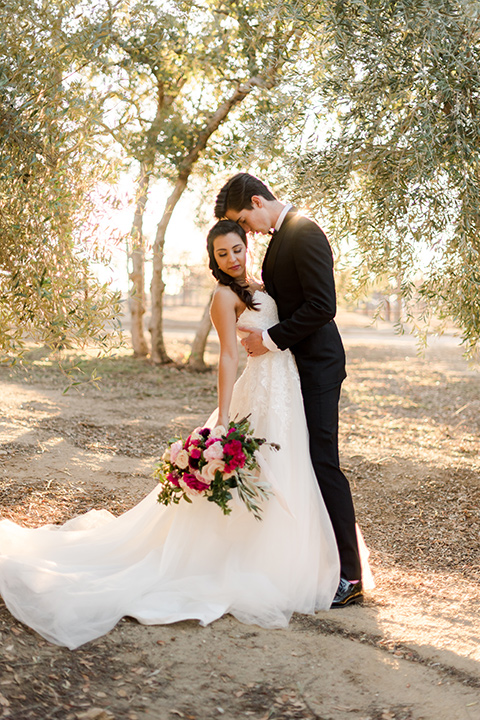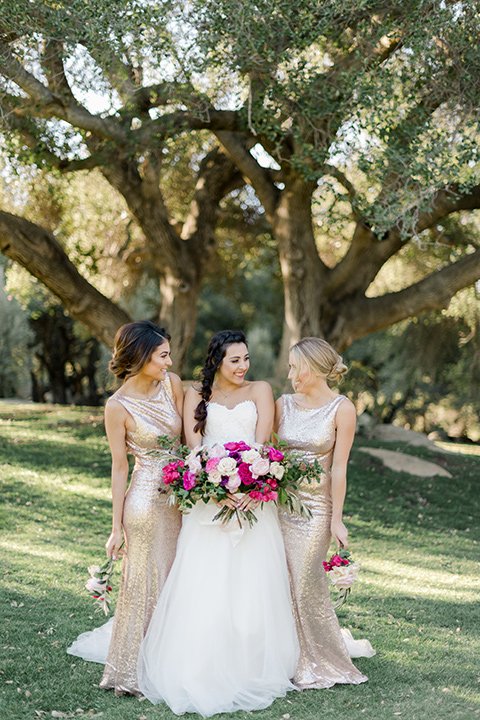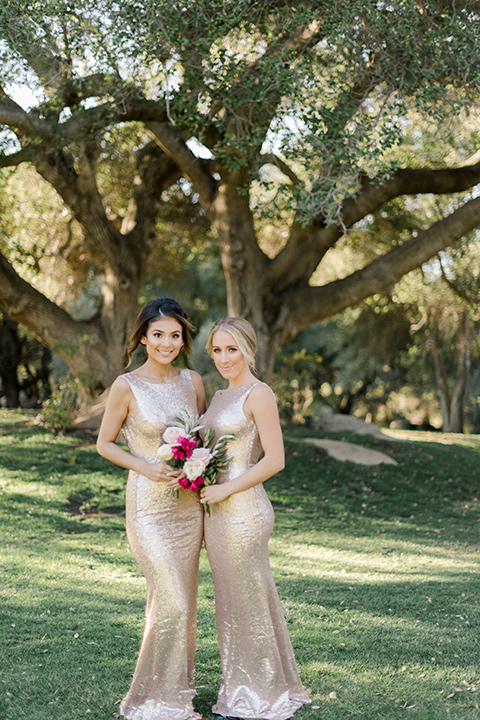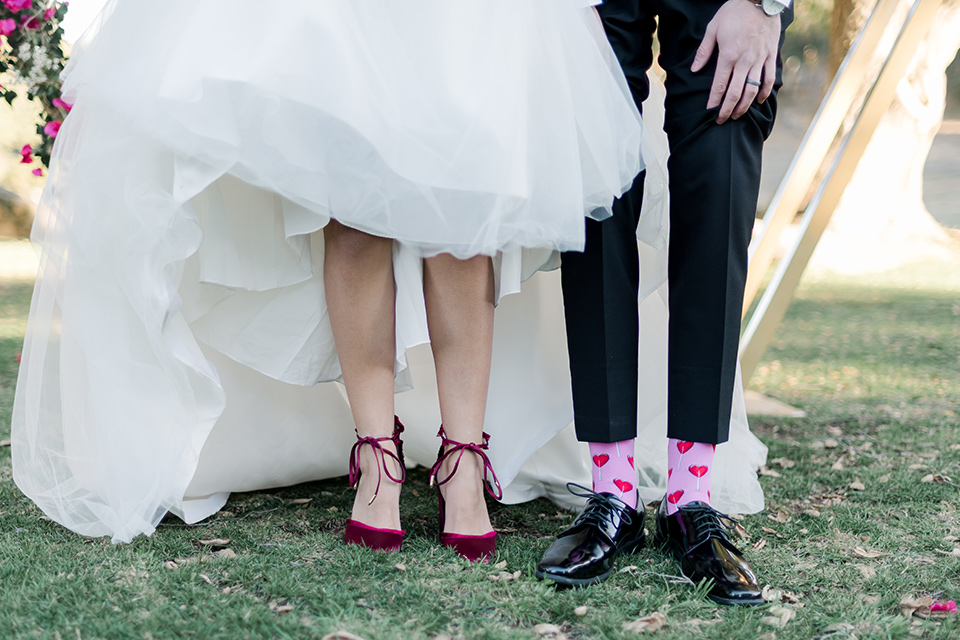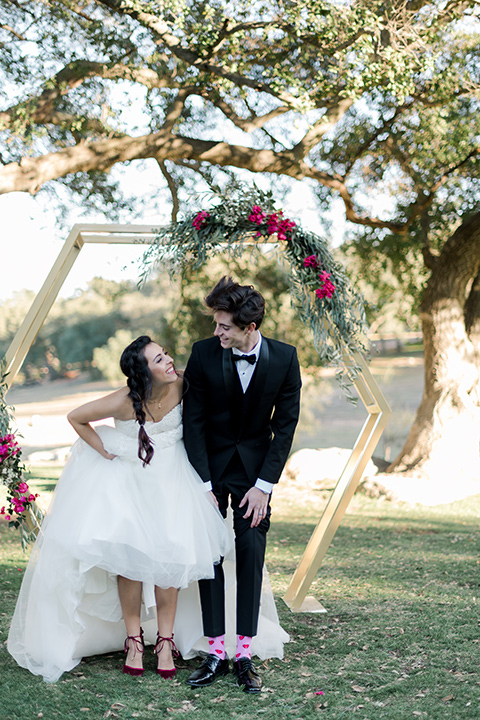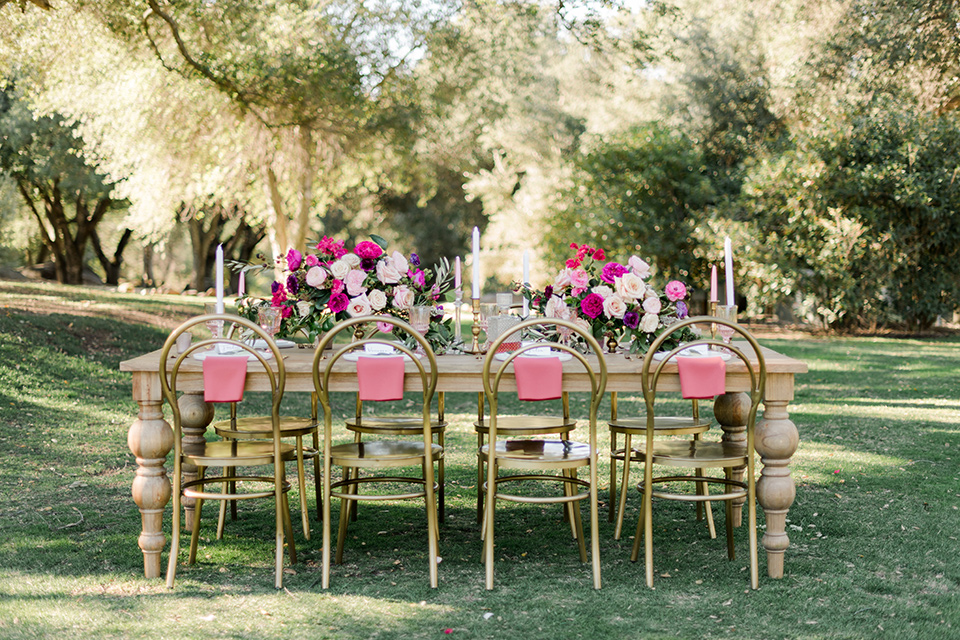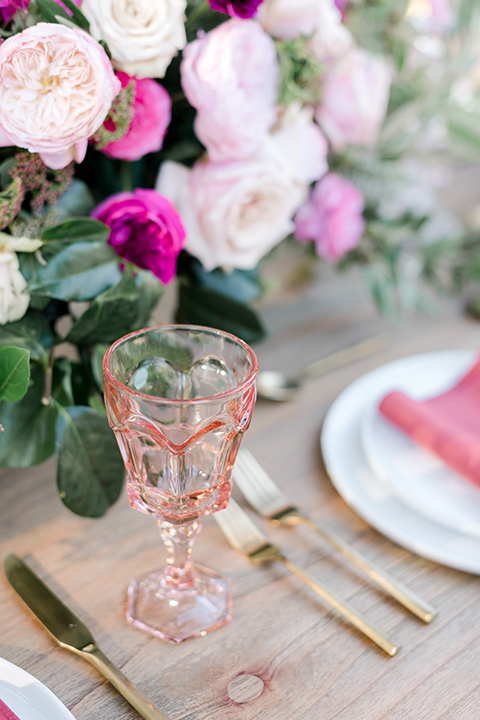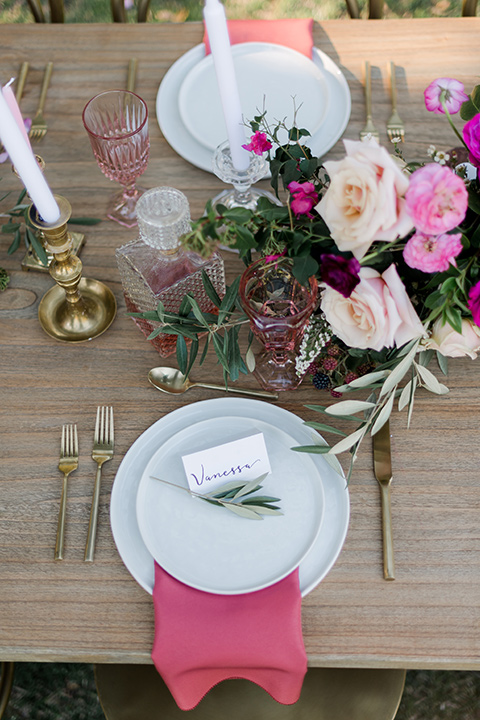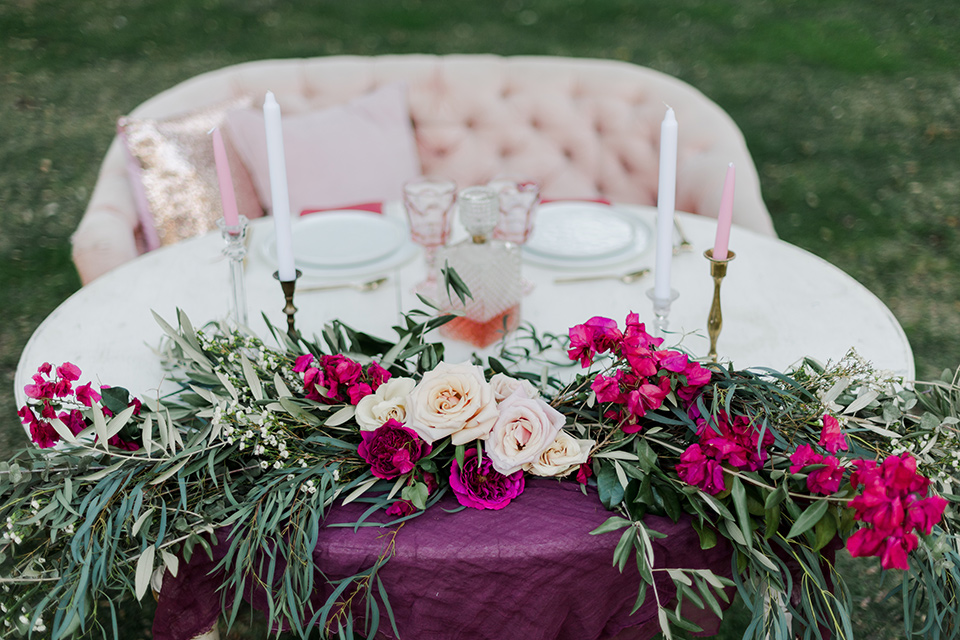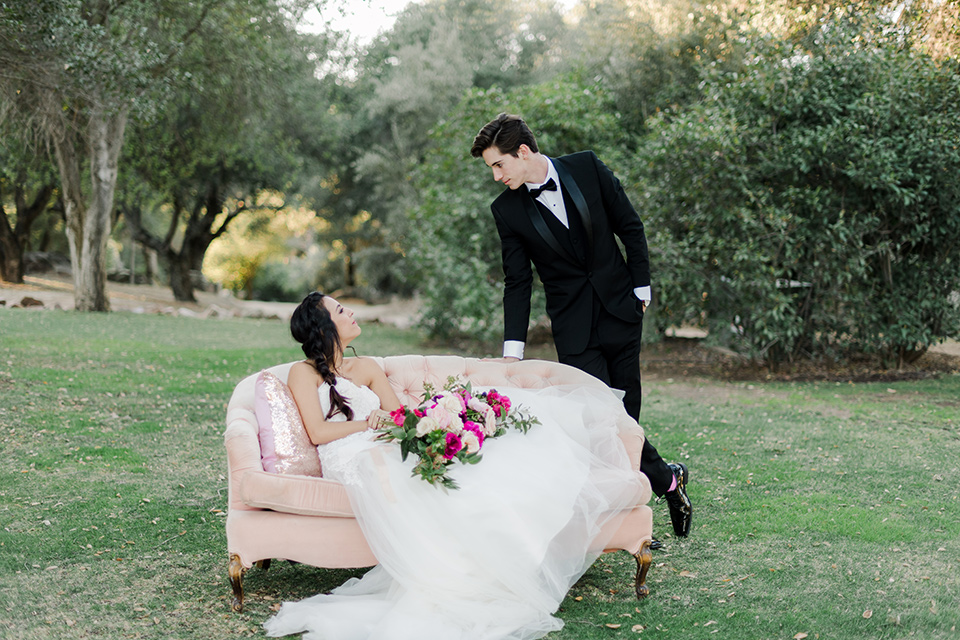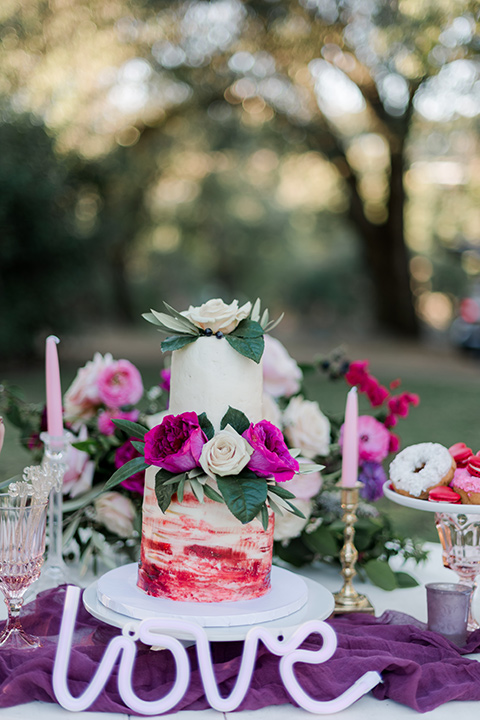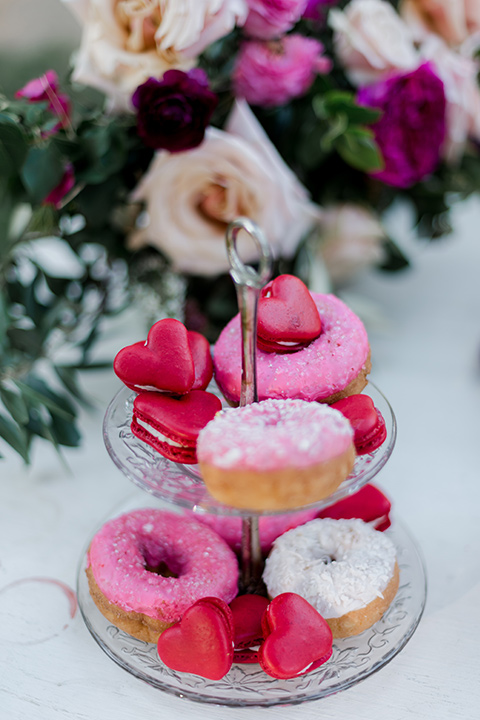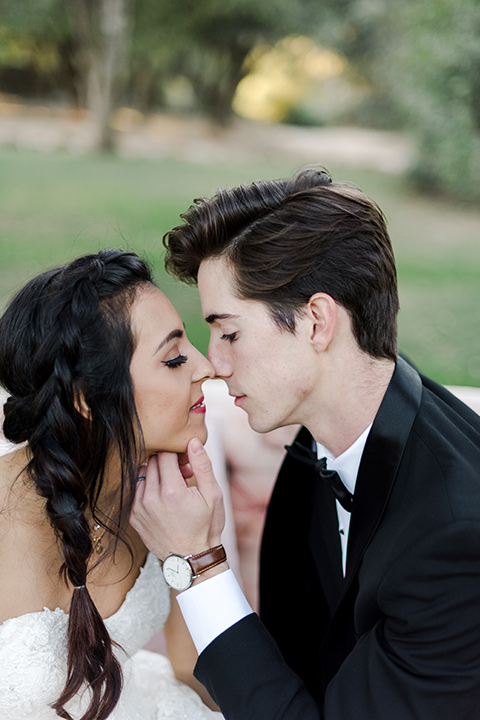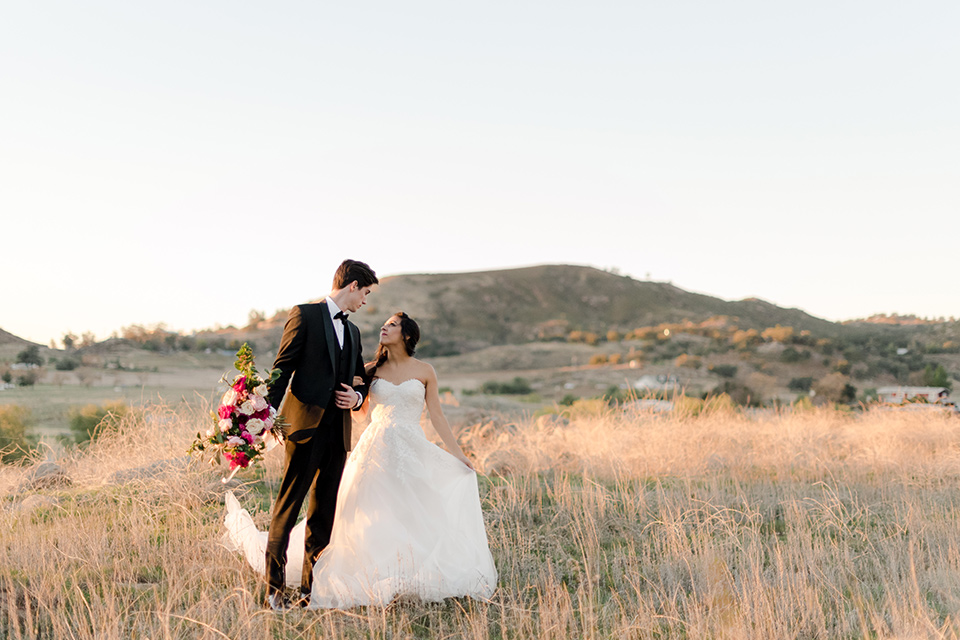 Bride Dress: Luv Bridal | Hair + Makeup: Katie Anderson |Rentals: Adore Folklore | Florals: Wyld Blooms Floral Co. | Desserts: Autumn De Anda | Invitations: Cortney Lancaster | Ring Box: The Mrs. Box | Calligraphy: Leah Lettering | Bridesmaids Hair + Makeup: Heather Miinch