Venue: Owl Creek Farms
Styling + Photography: Melissa Fe Chapman
Planning: Melissa Fe Chapman + Grace and Soul Photography
Menswear Style: Rose Pink Notch Lapel Suit with tan pants and a velvet bow tie
We literally can KNOT get over this macramé boho wedding design! (See what we did there? "knot"…because it is macramé. You get it.) This styled shoot was created from the brilliant minds of Melissa Fe Chapman and Grace Soul Photography. With the intricate macramé designs, created by the uber talented Knotty by Nature, this style is the perfect blend of trendy and crafty for any bohemian-wedding planning couples out there.
With the setting and details of this styled shoot, we knew we wanted to keep our menswear look fun! Our latest obsession is creating mix & match groom's looks with our wide selection of suits for rental and purchase, and you can definitely see why after looking at these photos. Couple this fashion trend with our brand new rose pink suit, and it created something that was nothing short of perfection! The rose compliments the berry tones of the florals and décor, while pairing it with the neutral tan pant makes for a more organic feel that was perfect for the venue's surroundings. Let us KNOT (sorry had to) forget about the burgundy velvet bow tie to finish the look off to create the perfect bohemian king/groom look.
We love helping our customers create a look that is truly unique and speaks to their personal style, so if you are considering a mix & match look for your groomsmen, head into any of our locations in SoCal and Las Vegas. Or even hit us up online to see all our colors and fabrics to create the fun look of your stylish dream today!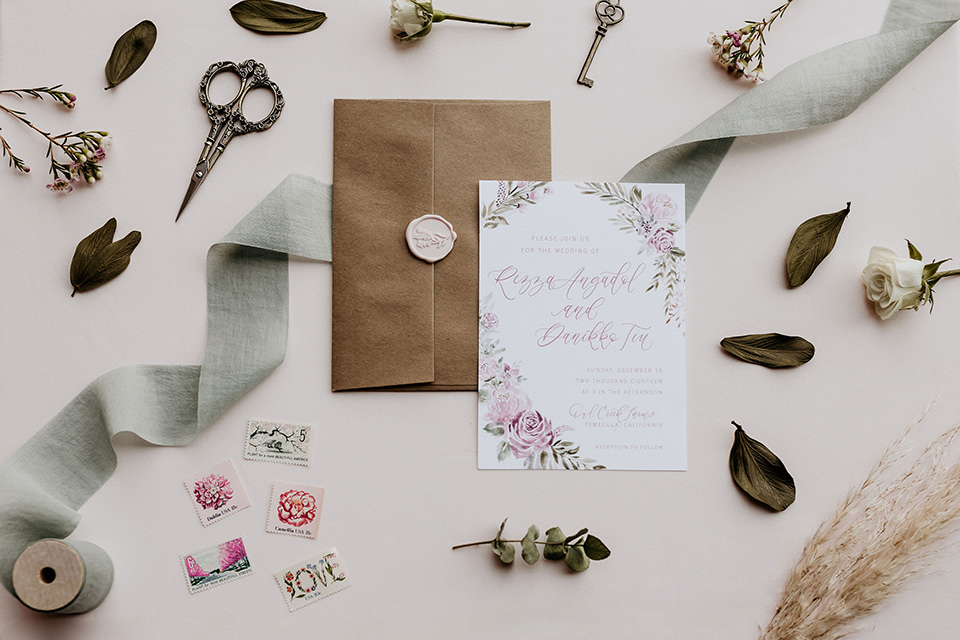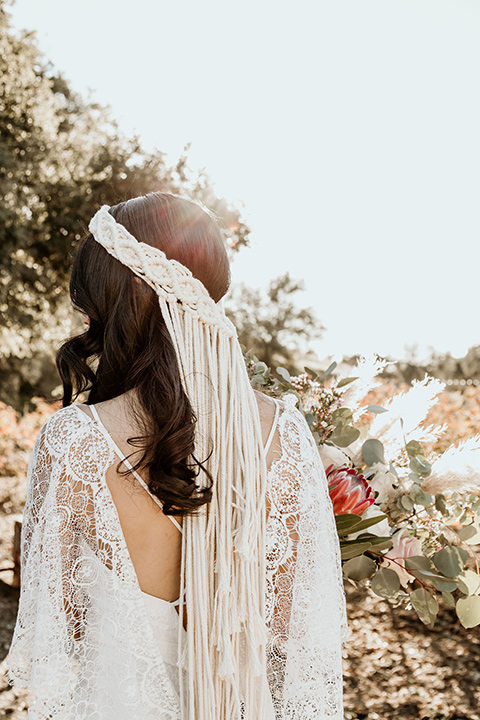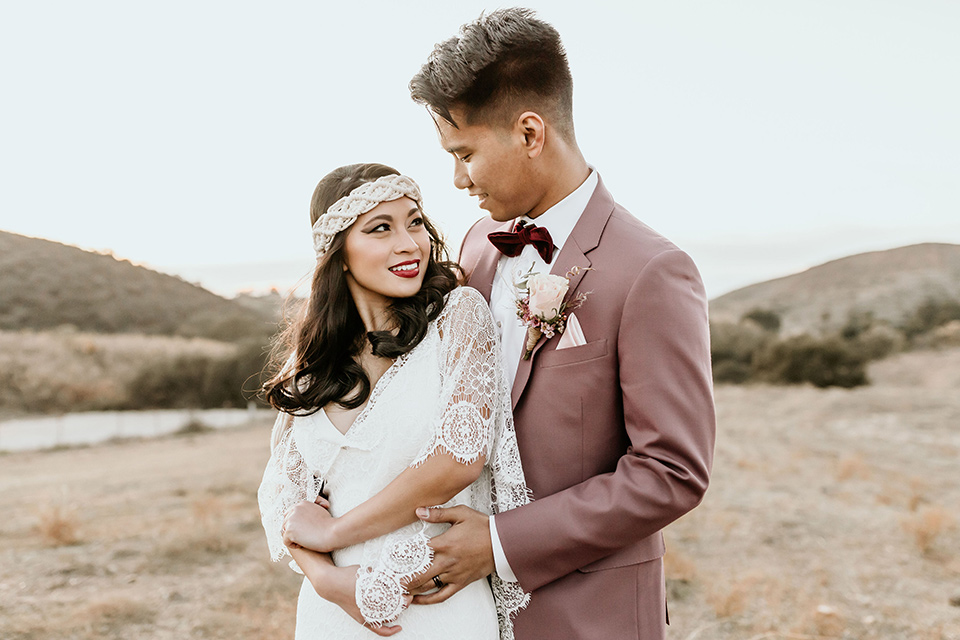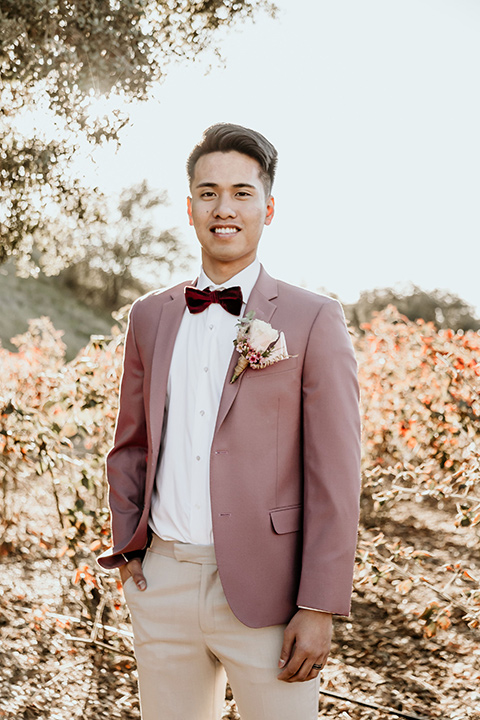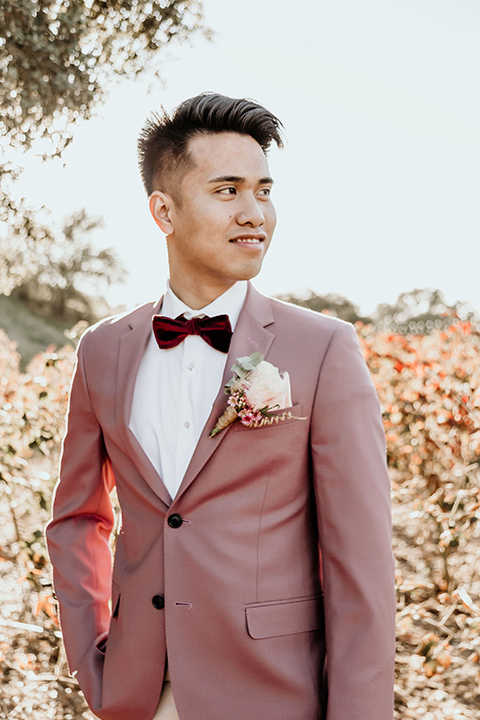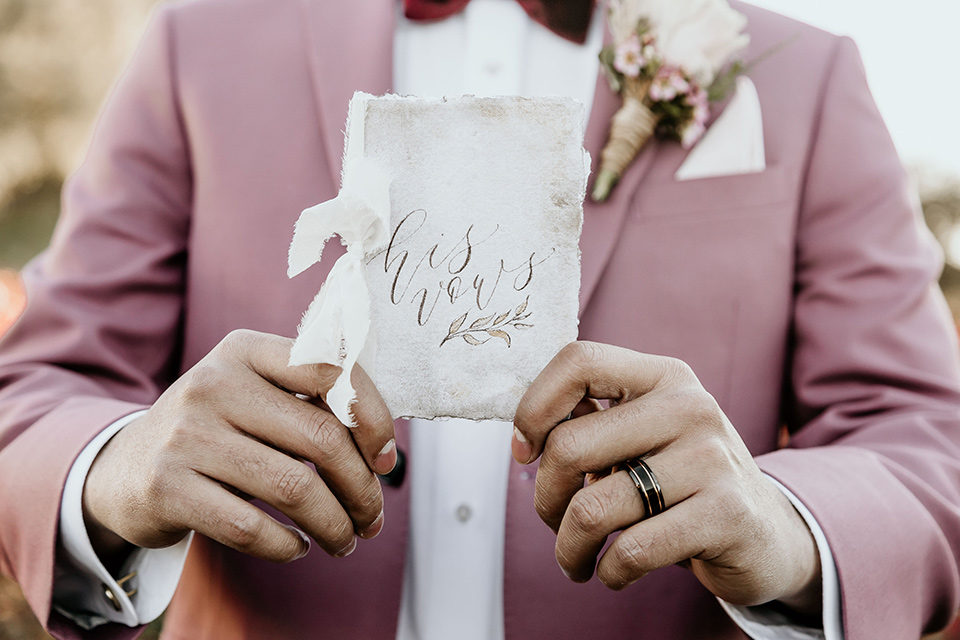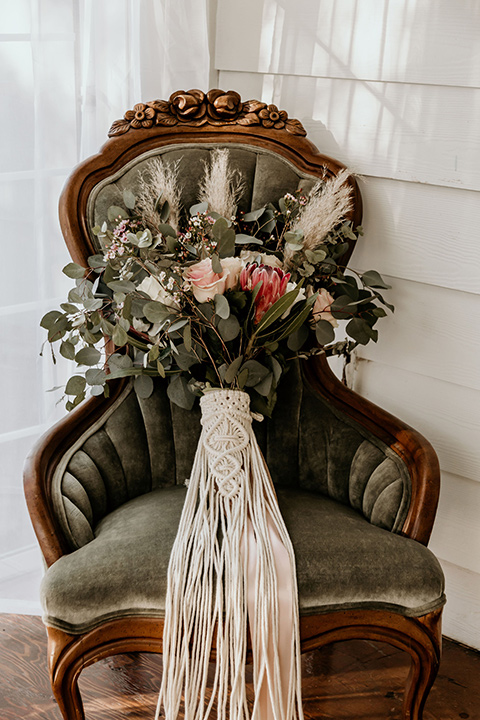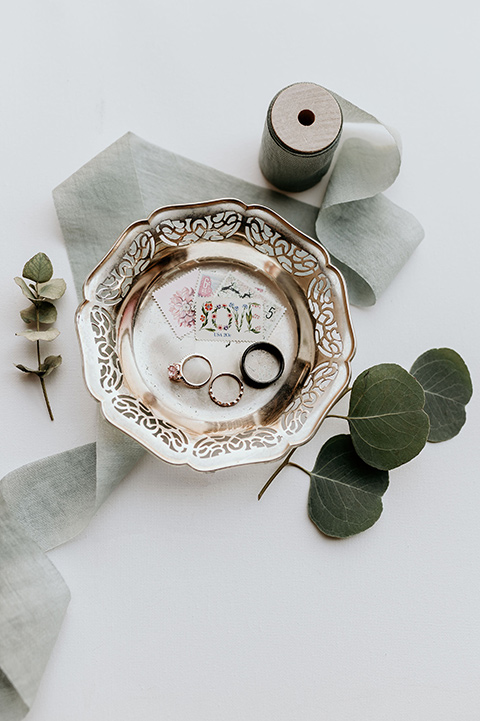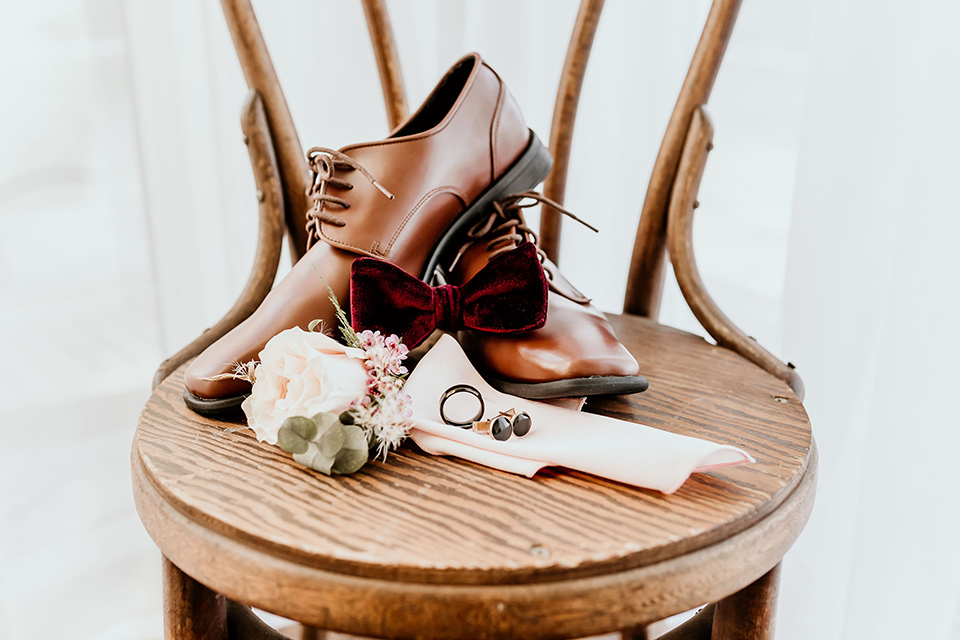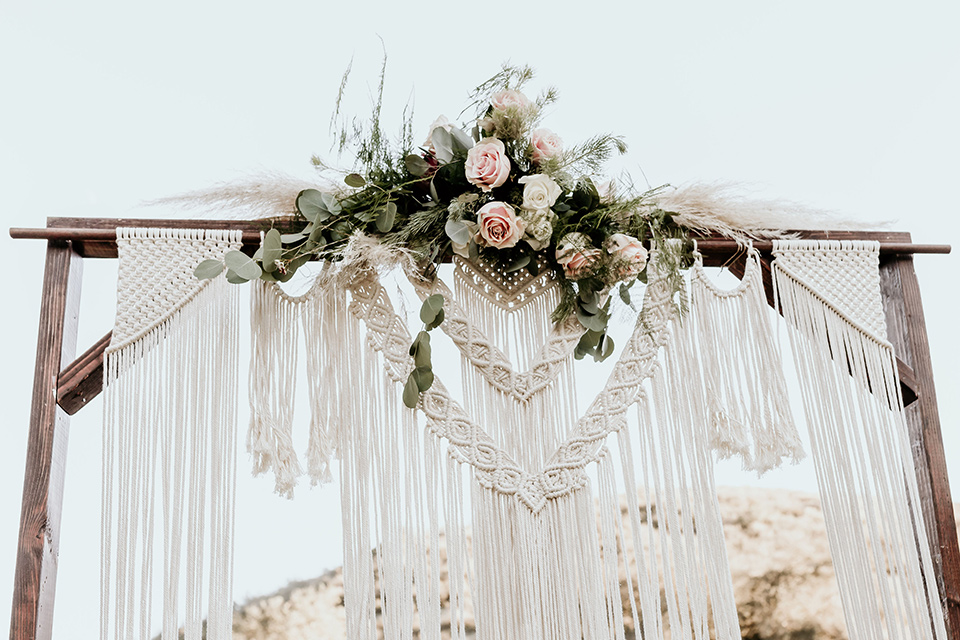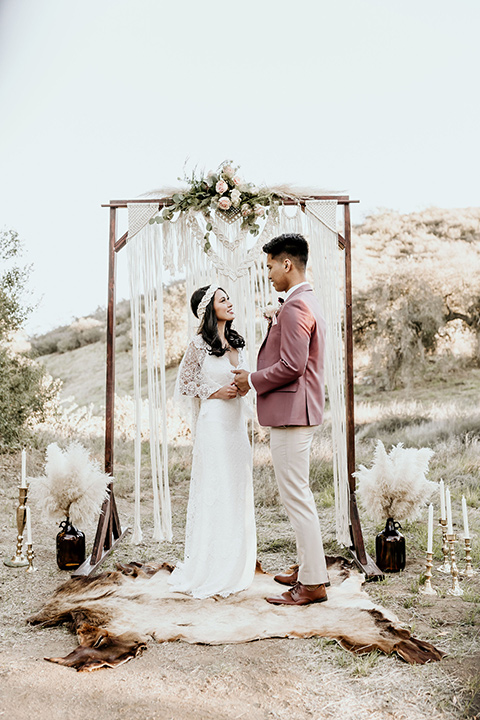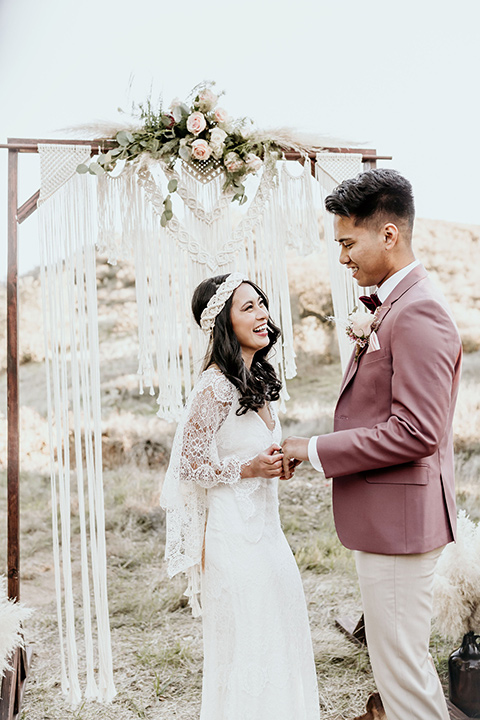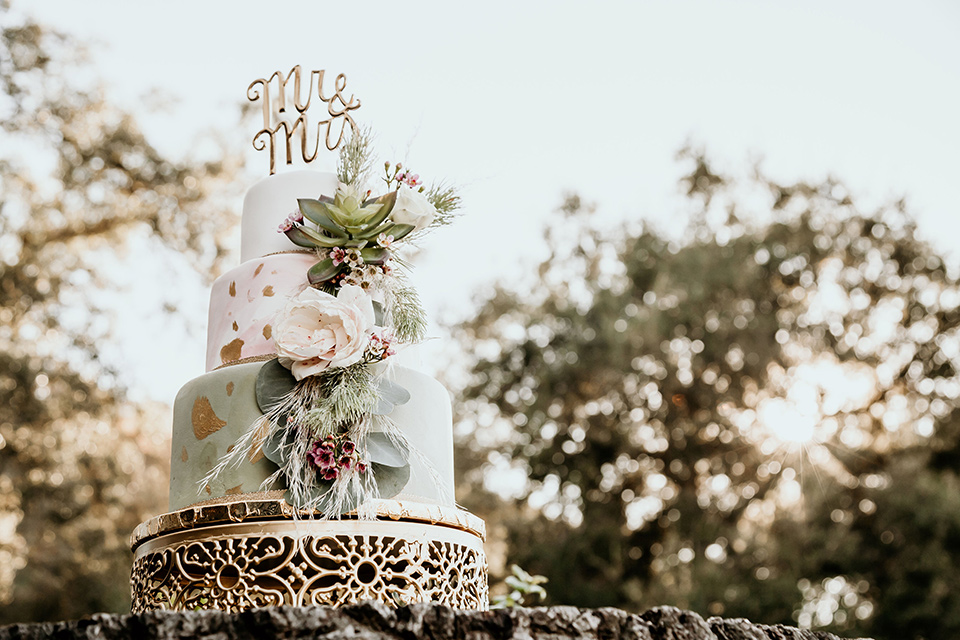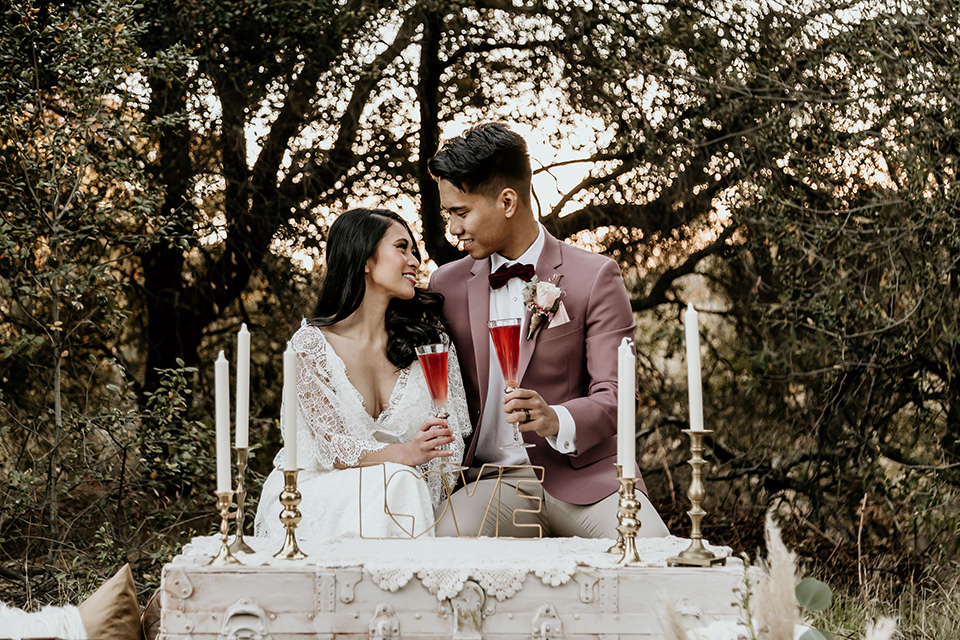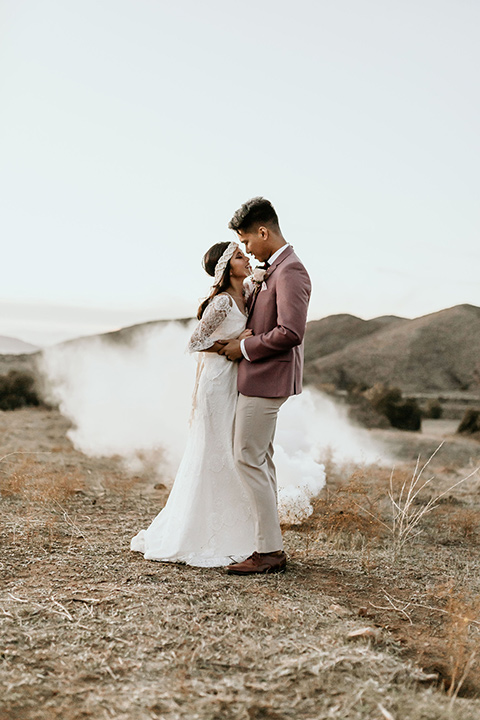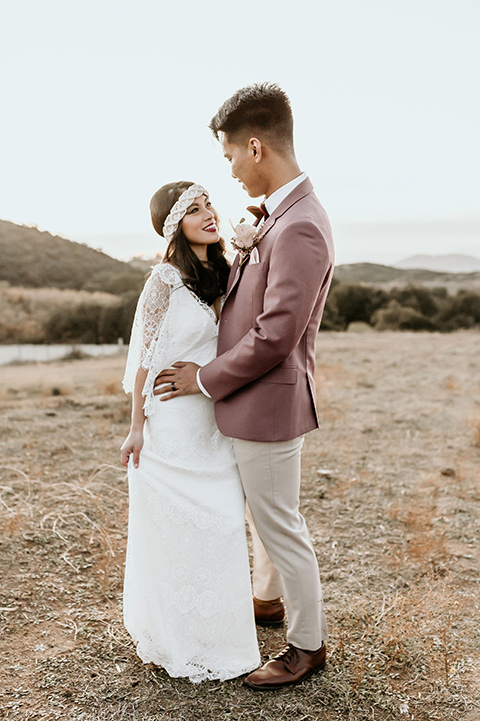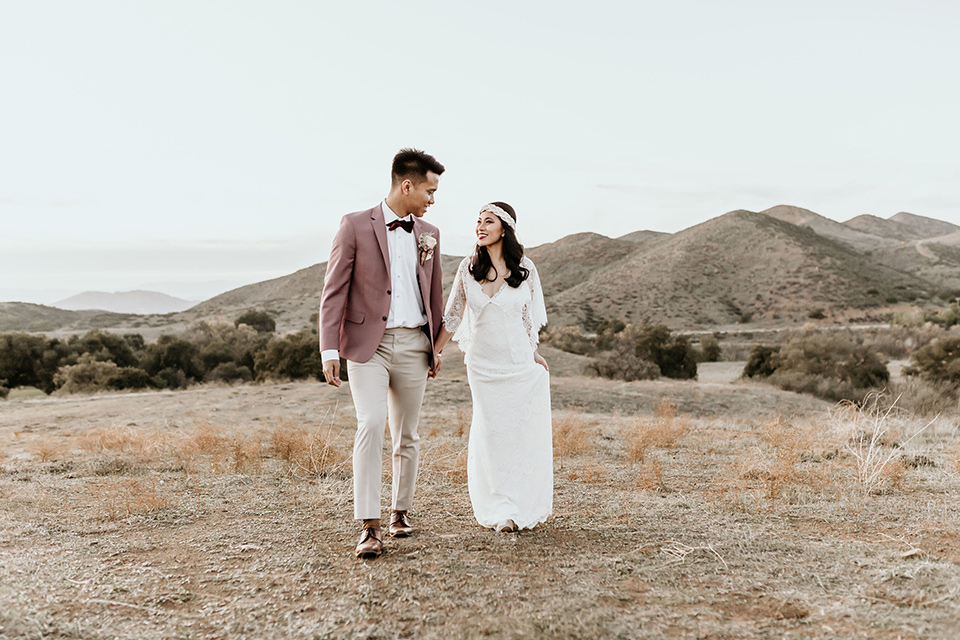 This wedding was also featured on Intimate Weddings!

Florist: Kristen Smith Floral Concepts | Hair + Makeup: Brides + Grooms by JLo | Catering: 24 Carrots | Bridal Gown: Krustallos Couture | Paper Goods: Sam Allen Creates | Rentals: Le Petit Jardin | Cake: Miranda Edwards | Macramé: Knotty By Nature | Cocktails: Clarke's Cocktails