Venue: Kimberly Crest House & Gardens
Event + Floral Design: Besame Florals &Events
Photography: Carrie King Photography
Menswear Style: Black Shawl Lapel Tuxedo with a black bow tie
We tend to find there are two types of wedding people in this world: those who are in love with fairytale themed weddings, and those who are not. Well for those couples who may be on opposite sides of the rope on this, we have a wedding style that is so gorgeous it is bound to make everyone hypnotized with happiness. You might be saying to yourself: "there's no way…" well, watch us prove you wrong! How to achieve this first off is by the venue: the Kimberly Crest House brings a European historical setting which kicks off the magical vibes of the wedding. The next more important (personally) element to enhance the royal fairy tale style are the bride's gown and the groom's tuxedo. No mice or other unsanitary woodland animals had to come help fix this gown, it was perfect to begin with. With it's lace and chiffon detailing, flowing train and romantic applique create that modern princess look, and let us not forget about her perfectly placed crown over her veil. Our dapper groom wore a classic black tuxedo in a silm fit cut- because we are modern royalty here in this fairy tale- paired with tuxedo shoes and a simple blush rose boutonniere. The overall wedding design was elegant chic with silver platters, neutral place settings and vintage crystal glassware fit for any royal ball. So there you have it, a wedding design for everyone to swoon over! Just remember when choosing a design for your own fairy tale wedding, find a venue with plenty of courtyards and grand staircases like the Kimber Crest House and make sure the bride and groom are dressed like the king and queen they are! (Which we all know Friar Tux is the only way you are going achieve that level royalty status attire).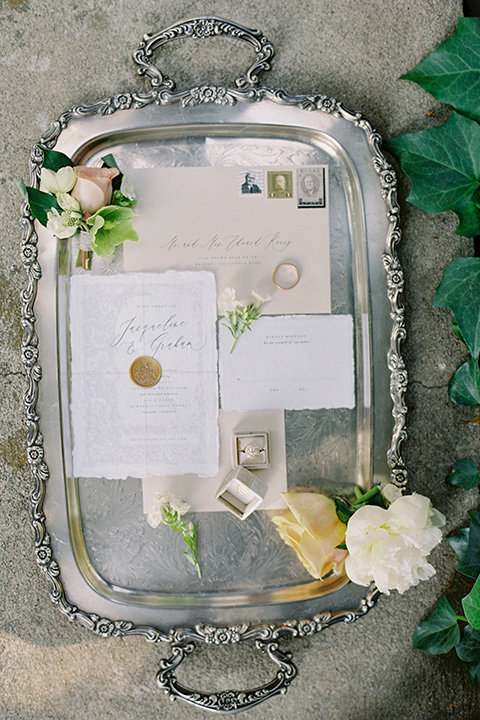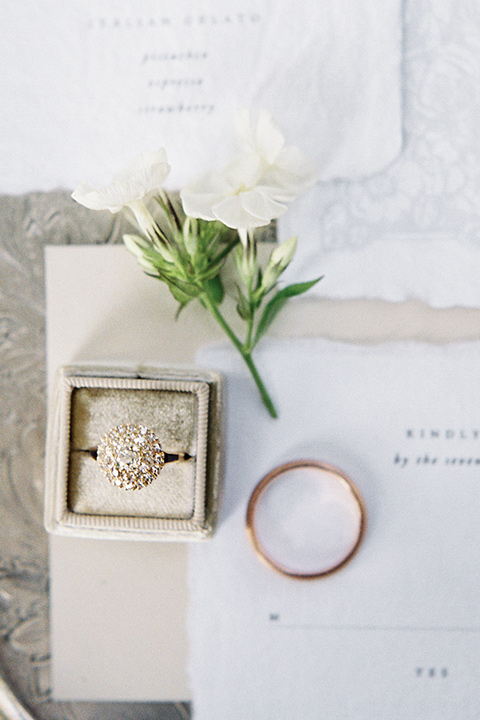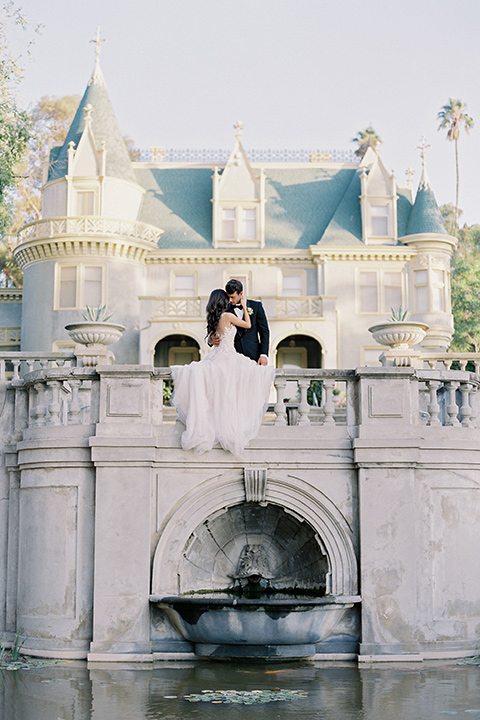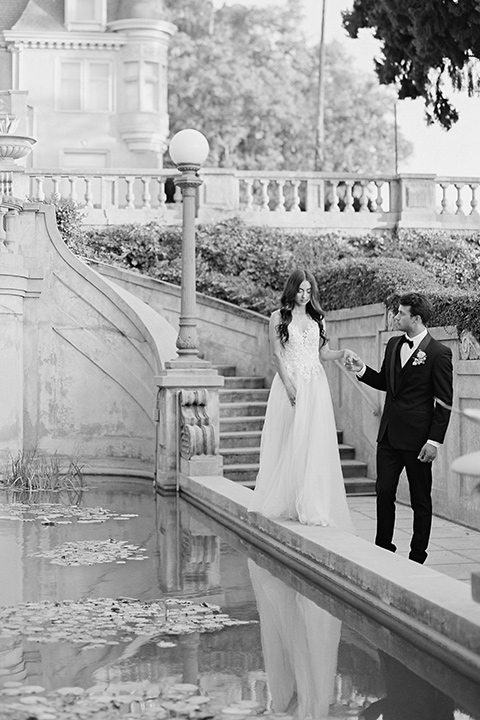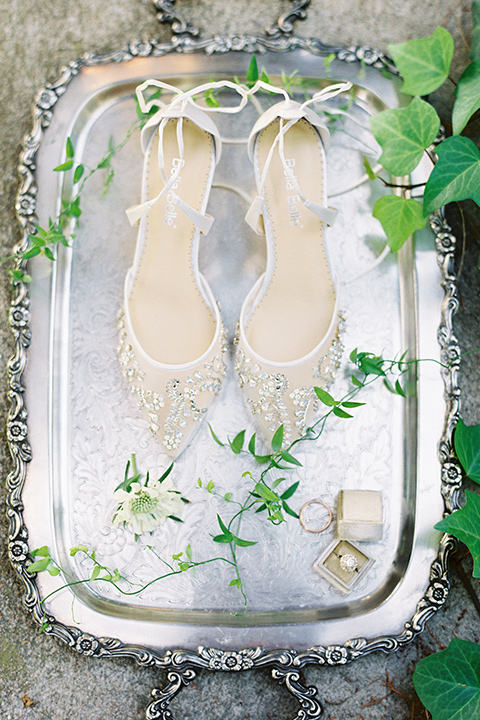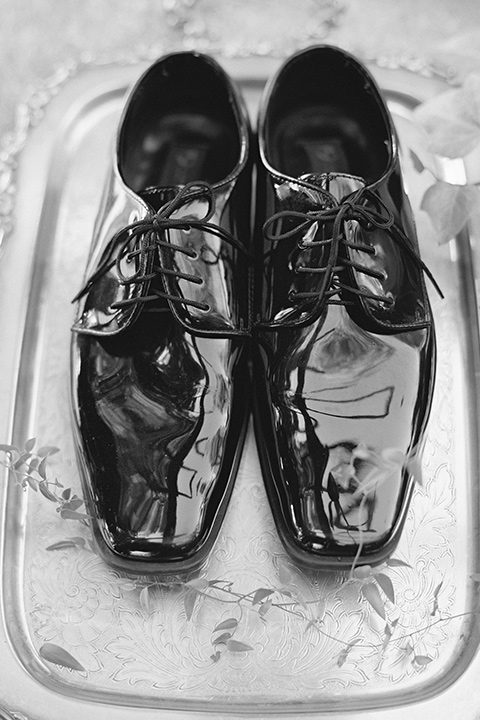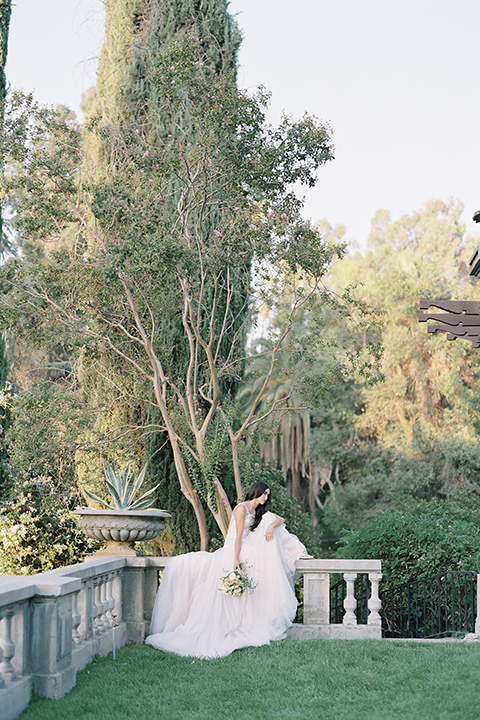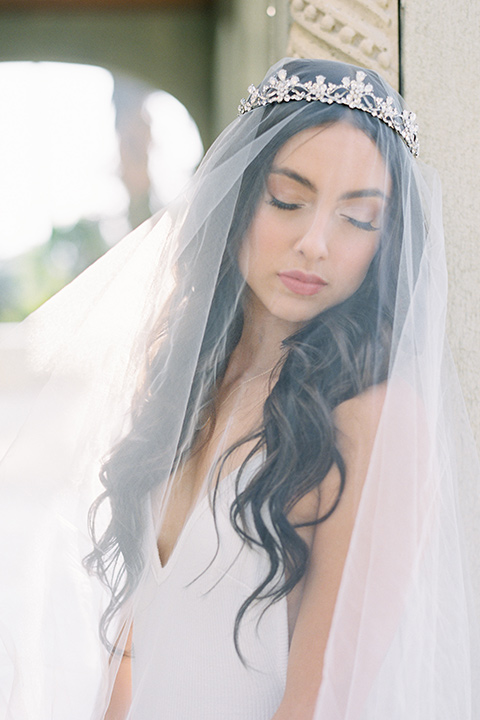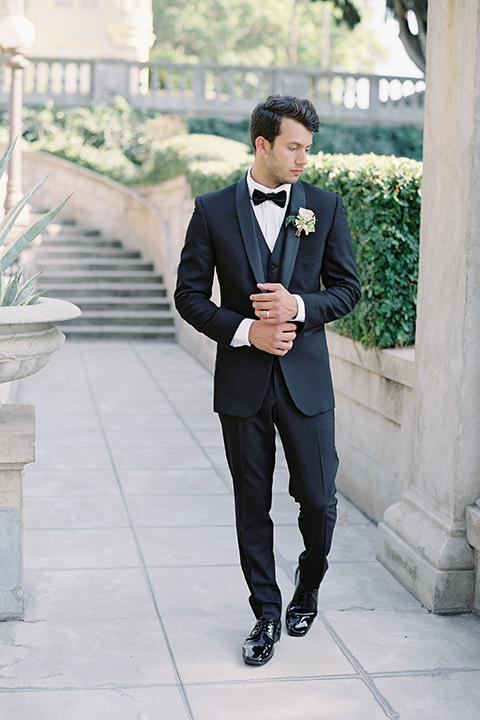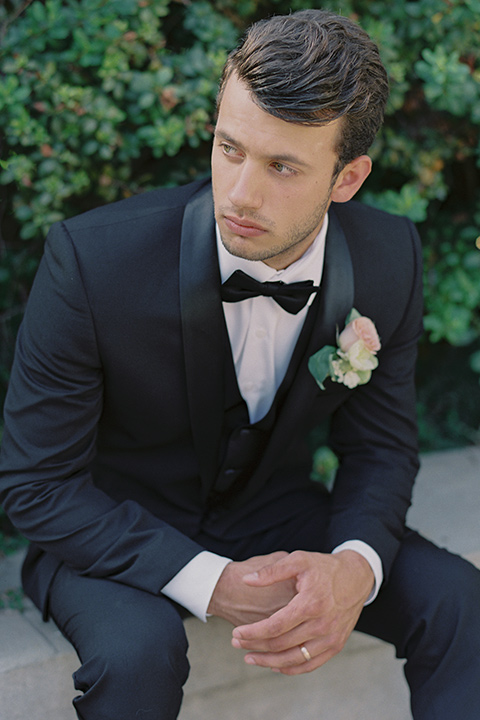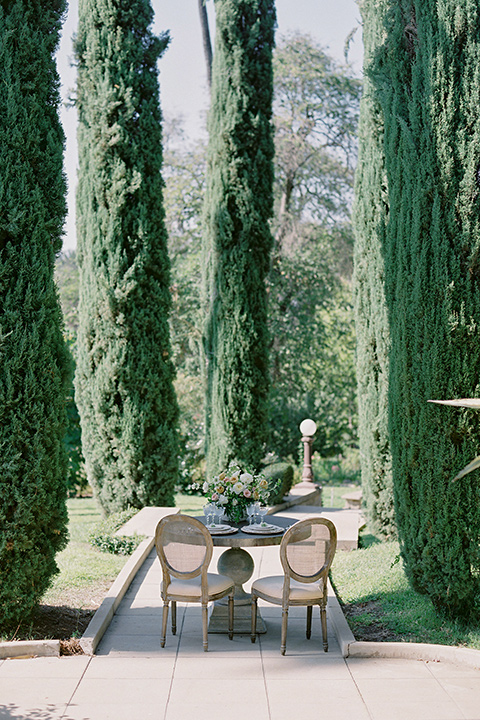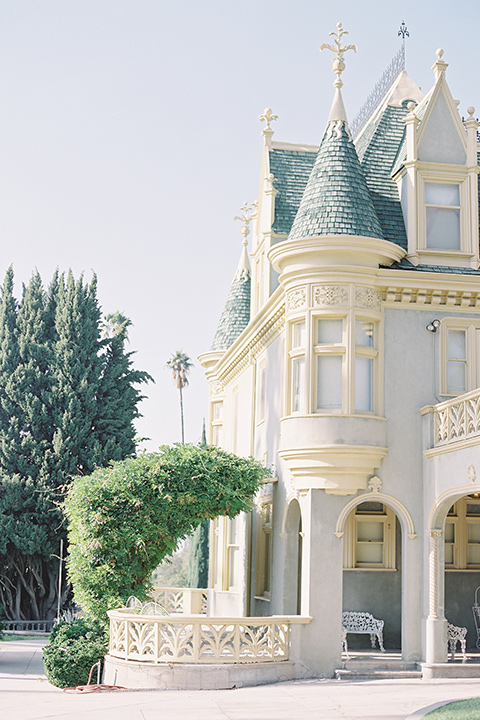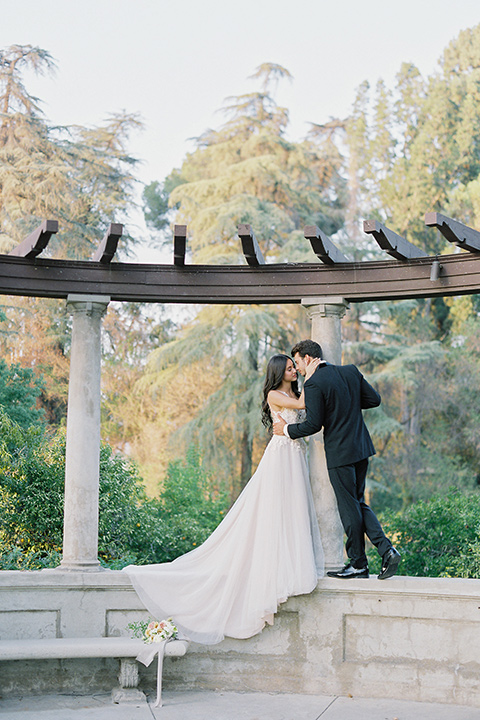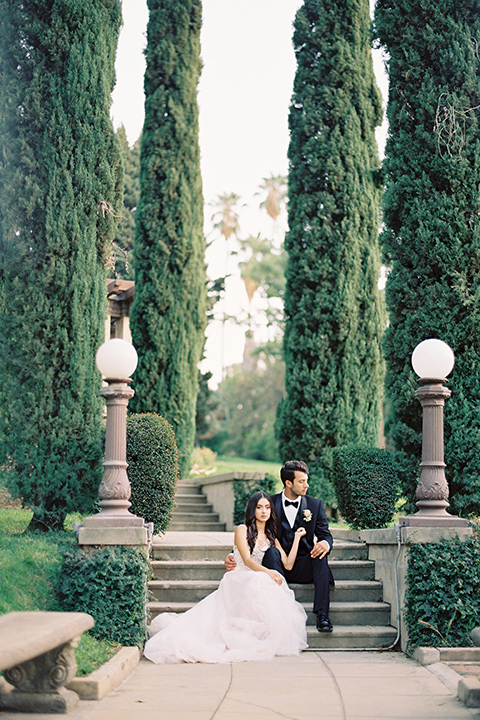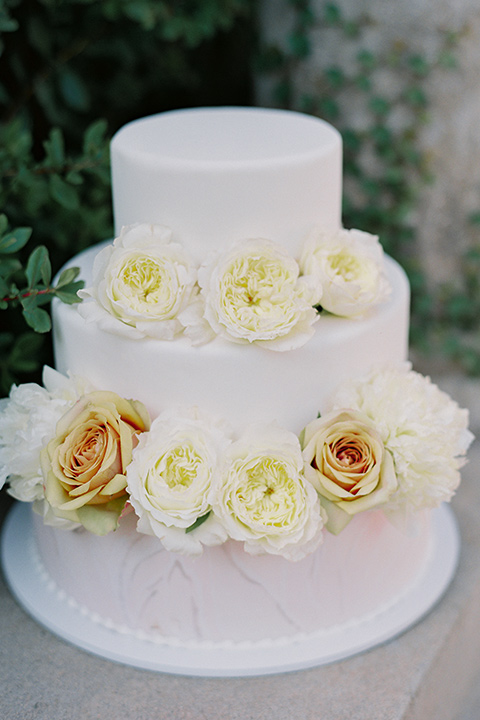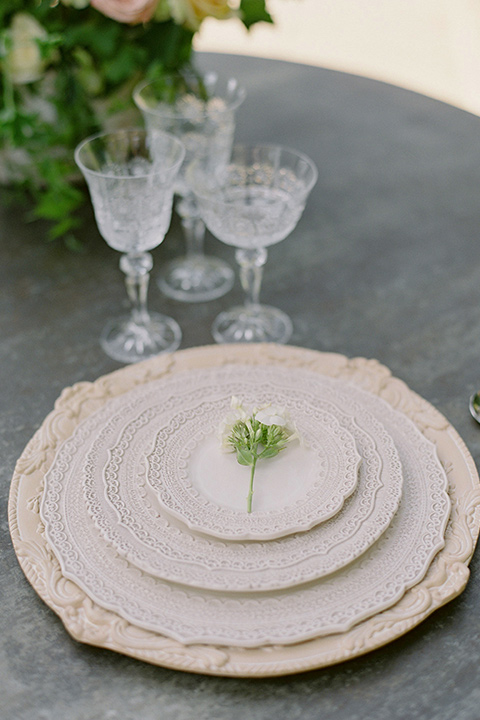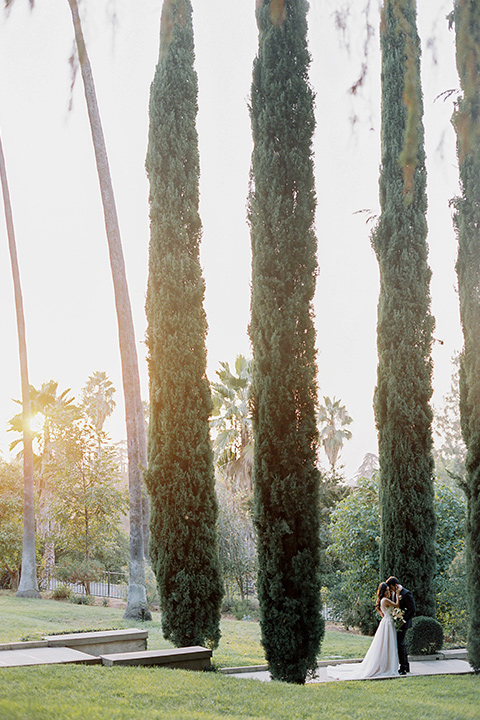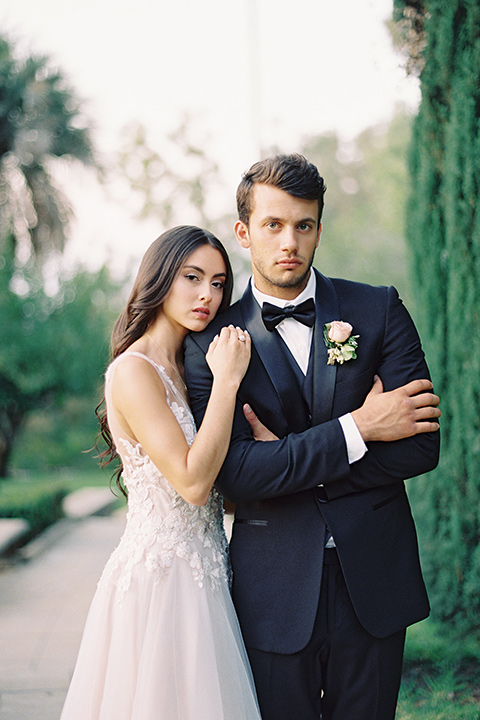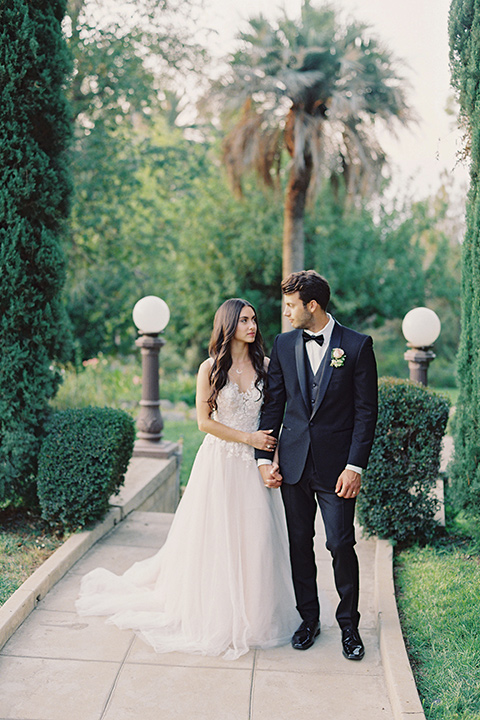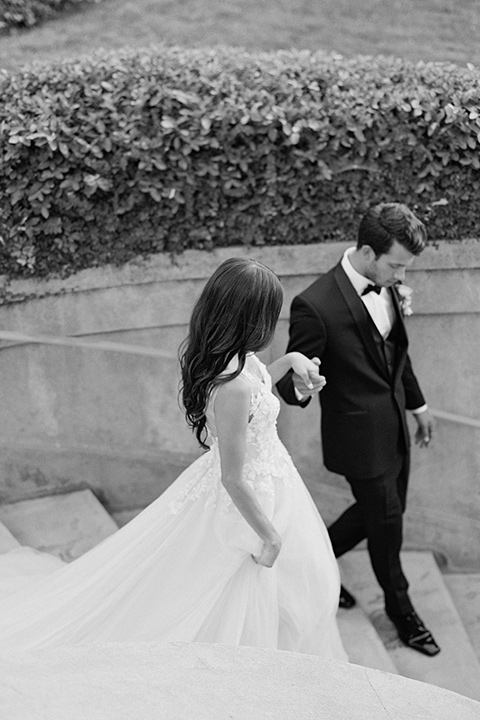 This wedding was also featured on Wedding Wire

Gown: Camarillo Bridal Boutique | Bridal Shoes: Bella Belle | Hair + Makeup: Ciao Bella Beauty Co. | Invitaions: Beautifully Noted | Rentals: Party Pleasers Event Rental Co. | Specialty Rentals: Casa de Perrin | Jewelry: Trumpet & Horn | Ring Box: The Mrs. Box | Cake: Michelle's Bakery | Models: Willow Model Management + Reyes Modeling