Venue: The 1912 + Downtown Santa Ana
Photography: BYC Photography
Dresses: Windsor
Winter Formal is not only a magical dance, but it also comes during the busiest time of year.  So, we have created a checklist and style guide for you to make it a little bit easier!
We are big believers in being prepared, so it is best to buy your tickets sooner rather than later. You don't want to wait until the last minute and risk them being sold out.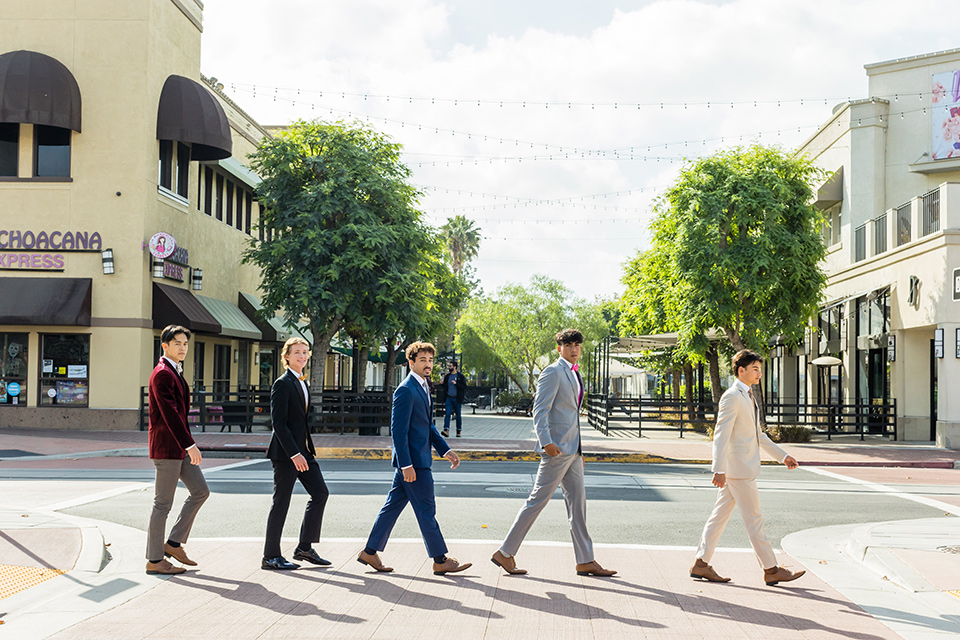 Get Your Group Together To Discuss Pre/Post Dance Plans
Pre-Dance Plans:
Food – Are you wanting to go out to dinner beforehand? Or have pizza at a friend's house?  Talk it out and make any reservations you need to.  The last thing you want to do it wait 2 hours for a table at CPK because everyone else had reservations.
Pictures - Parents want to take pictures, it is inevitable and trust us you will be excited that they did one day.  Plan out where you want to take pictures: at your friend's house, at the park, a local cool spot in town…the possibilities are endless.
*Fun Tip* Hire a professional photographer.  How fun would it be to have a mini photoshoot with your friends before dancing the night away together?  Those are pictures you will want to keep forever!
Transportation – Are you driving yourselves? Ordering a party bus? Or is a parent taking you?  Organize and figure it out before the day arrives to avoid any stress or confusion.
Post-Dance Plans:
Food – After dancing the night away, you are probably going to be hungry.  You don't have to decide where you are getting food after, you most likely are going to be craving some Raising Cane's or In-N-Out, not a place that requires a reservation.  But we do recommend taking the fact you will be craving food into your overall time plan that your parents will ask you for.    
Transportation
– How are you getting to food after the dance and/or home?  Again planning this ahead of time will just help with stress, ease of your night, and happiness of yourself and your parents. 
When it comes to your suit and tuxedo look, it is good to keep a few things in mind:
You can rent or buy your look: only need it for the night?  Great, we have you covered.  Want more bang for your buck?  Then buy your look – that way you can use the same tuxedo or suit for the next dance and making it different by wearing new accessories.
Always get the jacket: we know, you might be thinking: "I'm just going to take it off when we dance" but think about it…if it gets cold, you might not want it on but your date might.  You're welcome for this pro tip.
This Year's Suit + Tuxedo Trends:
Two-Toned/Mix + Match 
This is when you have one color for your coat, and a different color for your pants to create one seamless and chic look.  Like these examples below:
Burgundy Velvet Coat + Café Brown Pants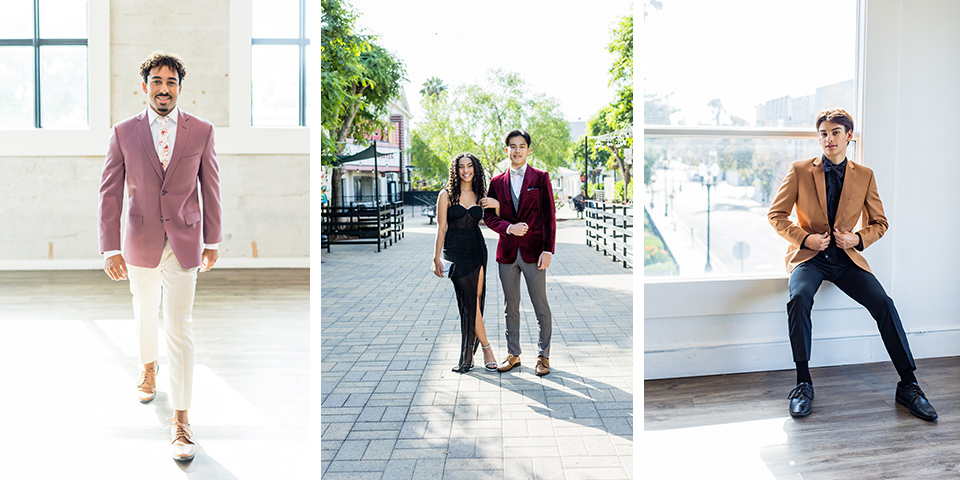 Monochromatic Looks
We love monochromatic looks, this is when you wear the same color, tone, or shade to create your look. This can be within your own personal look, or how you match with your date like these awesome looks:
All-white coat + pants to match the gorgeous white & silver shimmering gown
Ivory Paisley + caramel pants + gold velvet bow tie to match the gold & champagne baroque gown
Steel Blue coat + pants + royal velvet bow tie to complement the royal blue gown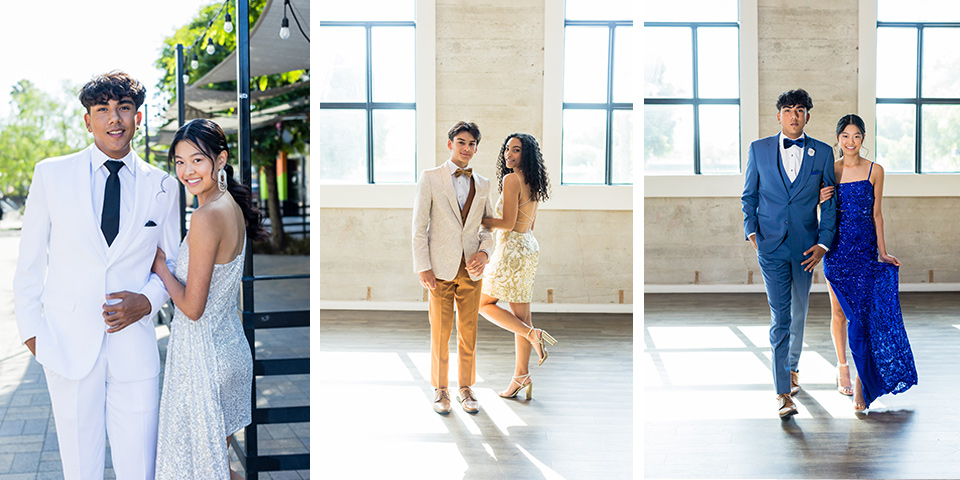 Colors + Textures
Now this we are BIG BIG fans of – and our product gallery proves it.  Velvets, patterns, bold colors – we got it all! Wear it as the main feature of your look, or in your accessories…whichever way you wear it we know you will make it pop!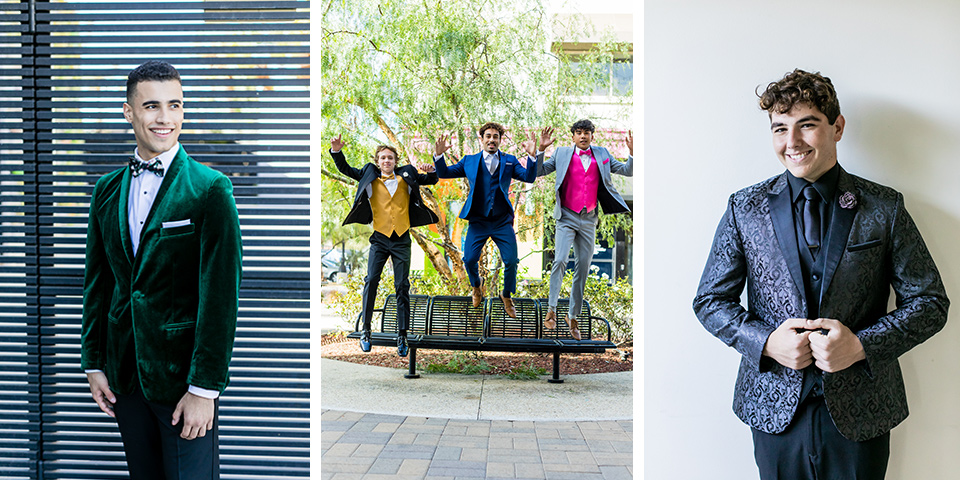 Now, this may be the most important part of our checklist...ENJOY YOUR NIGHT!  There are only so many of these kind of nights in your life, so take a moment and just enjoy it.  You did the planning, we covered you with the fashion, now dance and have fun.