Well, if you have come to this blog it is safe to say you just got engaged….so let us take a moment to say CONGRATULATIONS!!
You are probably thinking to yourself: 'where do we even start?' and that is totally understandable.  Let us just begin with saying there is a lot that goes into a wedding, no matter how big or small – and things can get stressful.  But make sure you just keep clear expectations and communication during the process, and it will help you out.  And in the meantime, below we have come up with 10 steps to get your planning started!
1. Declare The News
Start with your immediate family and friends, that you wish to tell privately.  Then, scream it, shout it, post it, vlog it….whatever you want to do!  But spread the word and live in the engagement-moon.  The special time where you are all bliss and adrenaline from being able to call yourself a freaking fiancé!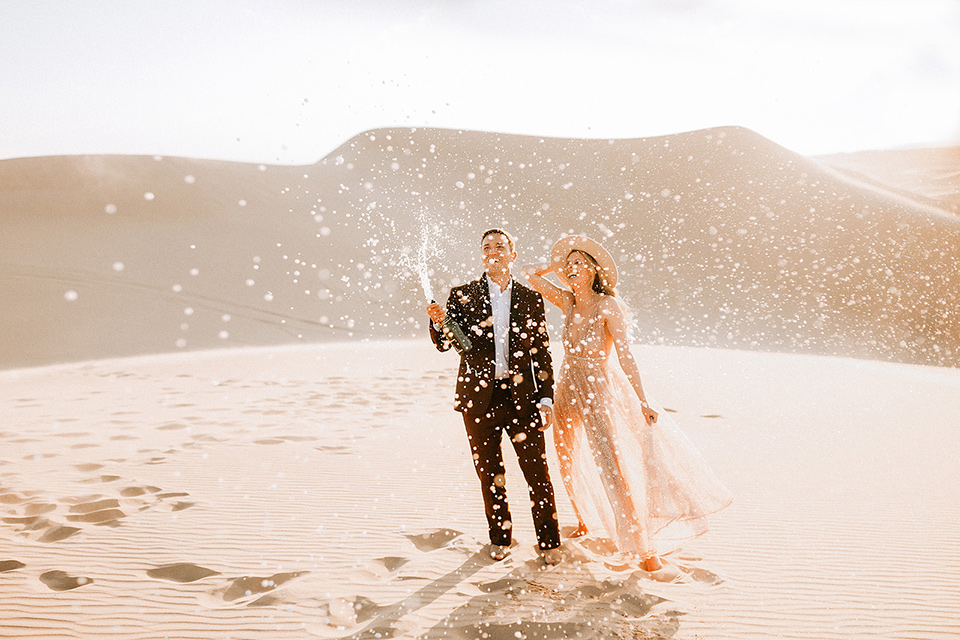 Photography: The Bucket List Bride
2. Start Collecting Inspo
Start collecting inspiration: whether that is via Pinterest, on popular blogs, Instagram, magazines, or other start getting a vibe for the wedding you want to have.  Colors, styles, themes, and research it all.
Besides Pinterest, another fun way to gather inspo is by using the latest edition of our 2023 Stylist!  Where we have already gathered the chicest and coolest wedding day and fashion inspiration for you already.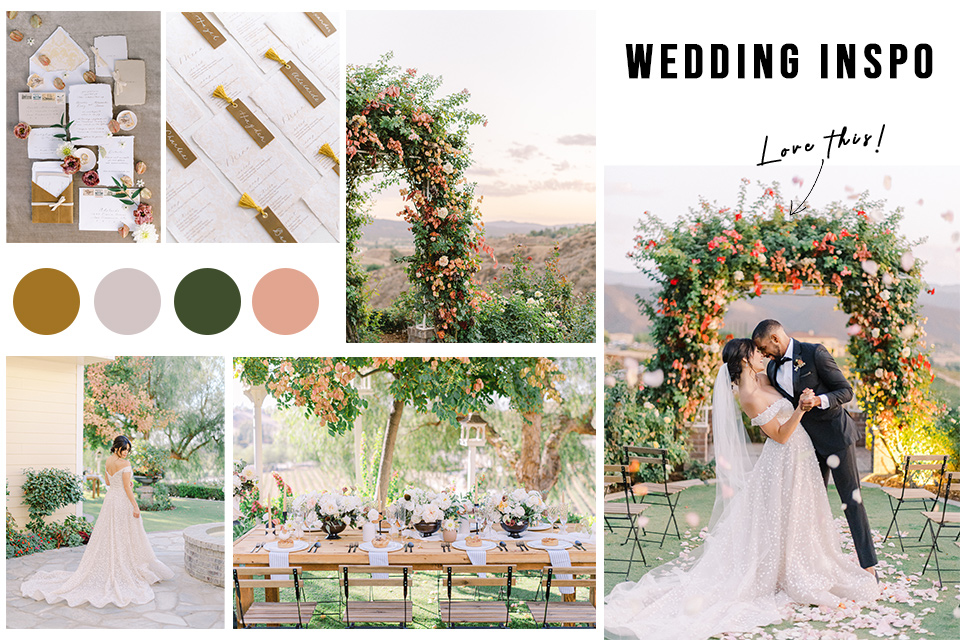 Photography: Xo and Fetti
3.Select A Date
Picking a date can be hard, we would say do not get your heart set on specifics right away.  Try to come up with a general month or season.  When you go to your venues that you love they might not have that specific date open, so be able to be flexible.  That way you are not getting your heart set on something and breaking it this early in the planning process. But having a general idea of the time you want to get married, will help later when you do visit venues.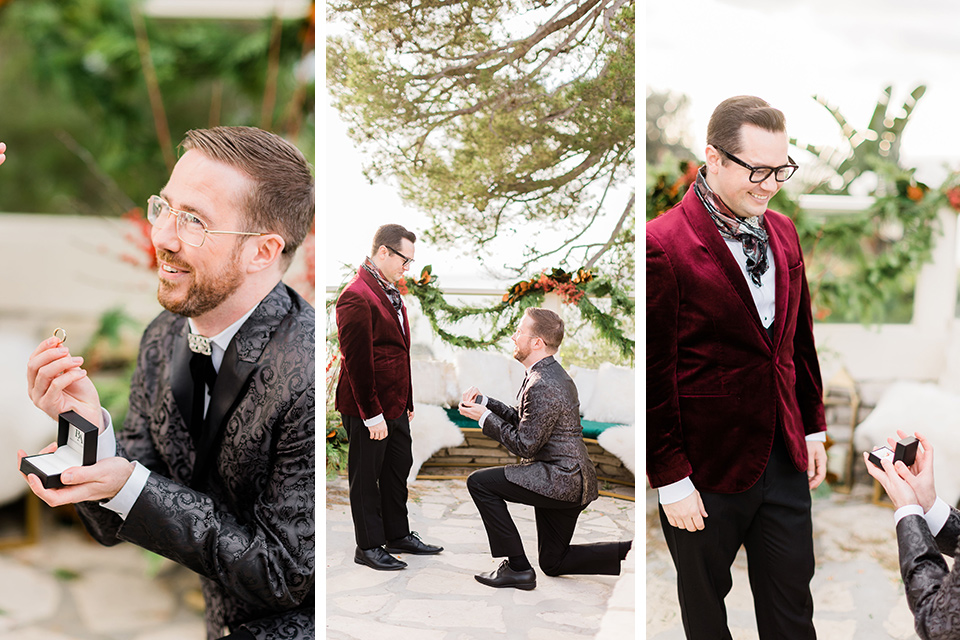 Photography: Todd Danforth Photography
4. Discuss and Set A Budget
This may be one of the most important steps, and it involves clear communication between you and your partner.  Weddings can and will get expensive quickly, if you do not set a realistic and obtainable budget things will get stressful fast. 
Pro tip: some of your friends and family might want to help pay for things/contribute to the big day. A great way to do that is by giving them a specific line item to pay for: cake, rentals, food, bar, etc. That way they feel included and can see exactly where their money is going to.
5. Set A Guest Size
This is another big one to decide, the more people you invite to more expensive your wedding gets: that means more rentals, more food, more cake, more invites, ect.  Do you want a small intimate wedding or do you want a big wedding? 
We suggest you and your partner make lists of all you want to invite, then give your lists to your parents/family for them to add to it. You probably forgot to add your great aunt Linda who lives up-state, but we promise you, your parents didn't.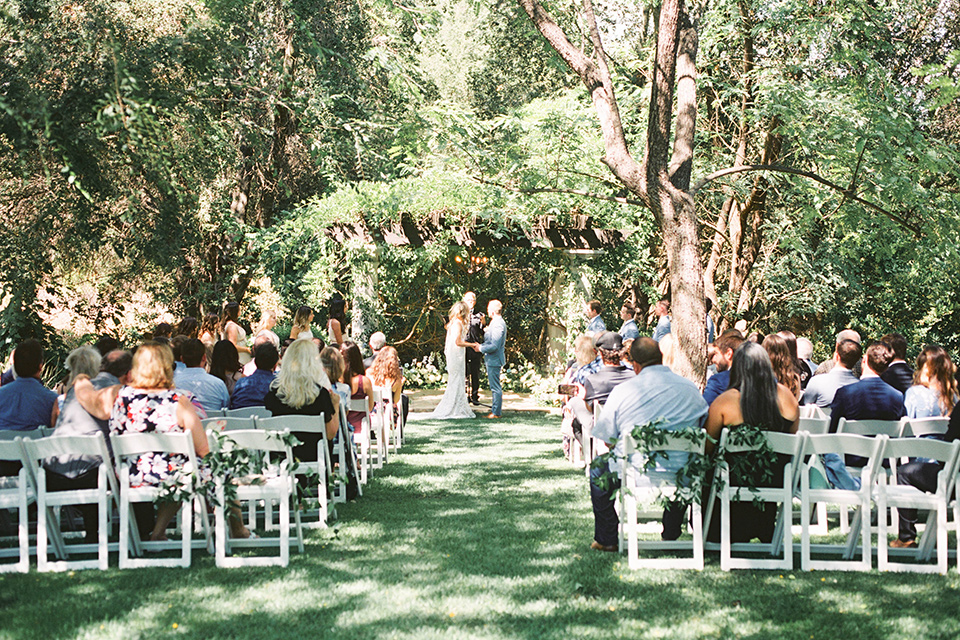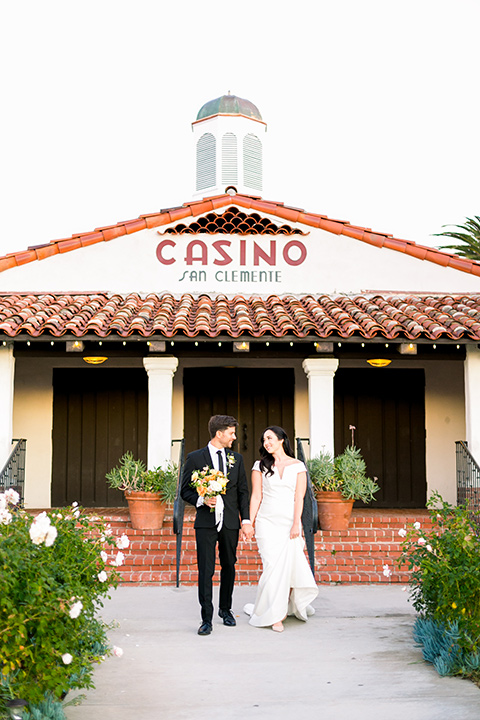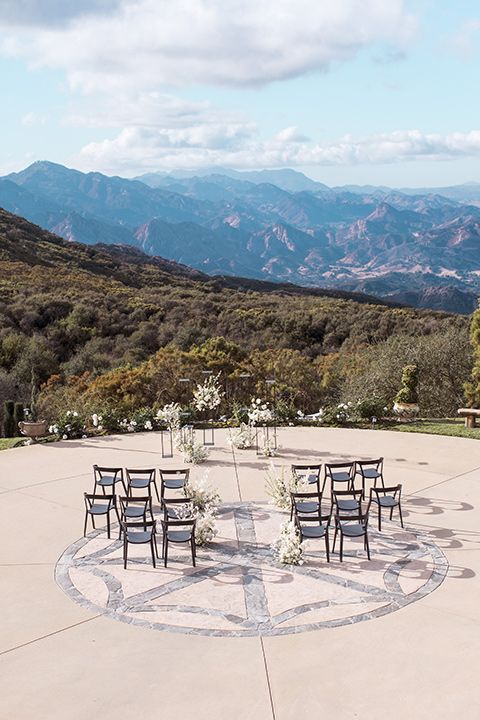 Photography: I am Latreuo Photography | Nicolette Moku Photography | Molly + Co. Photography
6. Research, View, and Pick A Venue
You are going to want to research and view a few different venues, try to look at different types and styles to get a good read on what you want. Picking a venue is tricky, but here are some things to keep in mind when doing your investigations:
Location: Do you want a local wedding or destination?
Capacity: Will the venue be able to host all your guests?
Budget: This is a big one. what is the cost per guest. Is it in your price range?
Theme/Style: Does the venue match your wedding style?
Sleeping Accommodations: Can you rent rooms at the venue? Are there hotels/Airbnbs near by?
What is Included in the Venue Price: cleaning fees, included rentals, catering, valet, security, etc. Some venues come with it all, others do not
7. Get Your On-Demand Vendors
Some vendors you will need to get quickly, especially if you are getting married in peak seasons. We recommend you getting some of your big vendors booked like the: planner, photographer, florist, and rentals.
8. Engagement Party
Throw a freaking party!  It does not have to be big but take a day or night to celebrate the fact you are engaged! It is fun and so worth it.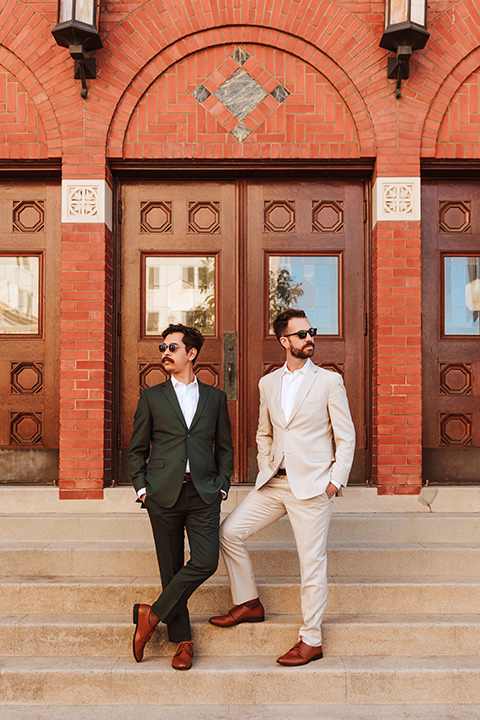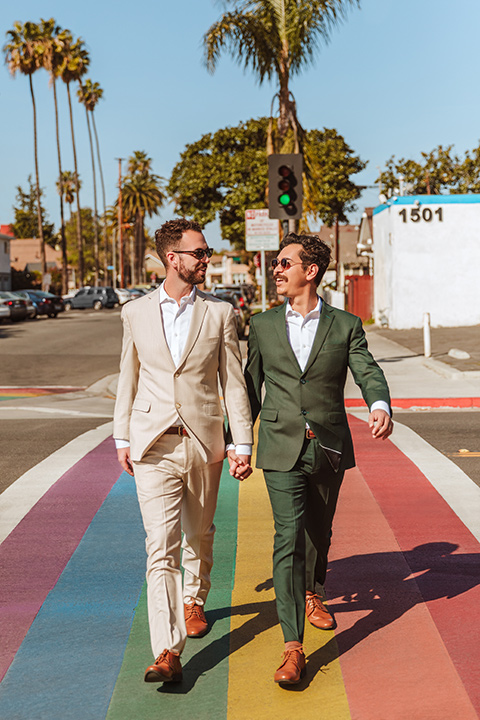 Photography: Eric Doolin Photography
9. Pick Out Your Fashions
For your bridal gown it is recommended to order your dress 10-12 months out from your wedding.  For us here at Friar Tux, we recommend picking out styles about 4 months before the big day, that way you can give your groomsmen plenty of time to get measured.  Everyone should be fitted by 4 weeks out.
Trying to decide what suit or tuxedo colors look best against the dresses or flowers?  Well, make sure to get your free swatch samples on us here!  These small pieces of fabulous fabric, help in a big way.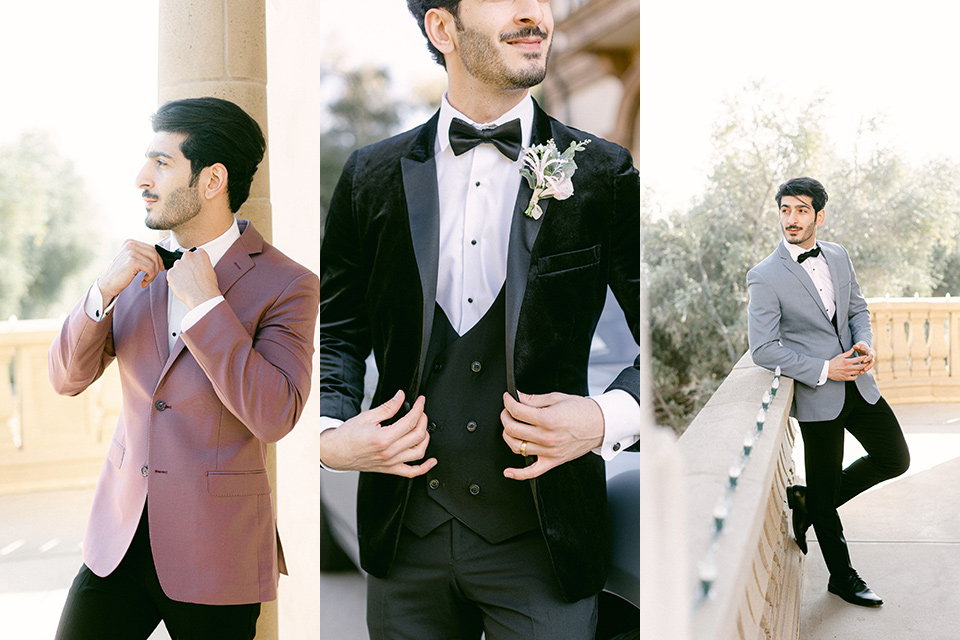 Photography: Amber Dawson Photography
10. Relax and Enjoy
Don't forget to enjoy this time! It is fun and you get to celebrate you and the love of your life.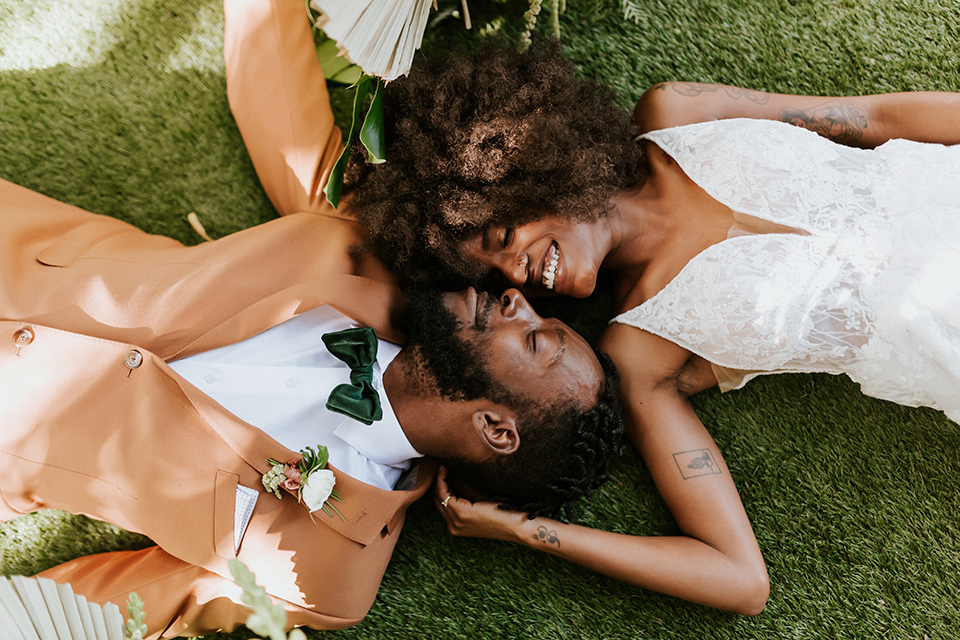 Photography: Jenni Summer Studios
For more helpful planning times and inspo check out the rest of our blog, social media, and Pinterest!