The Age of Digital Planning
In the age of ordering your food and essentials on apps, voice to text programs, and social media shopping, it only makes sense that you should be able to plan and coordinate your wedding or event from the comforts of your own home. Here at Friar Tux we are dedicated to making sure your planning is as seamless and easy as possible, and are here to help every step of the way.
Step 1: Pre-Planning & Gathering Inspiration
Before you begin to plan the details, you need to have a general overview of what you like or don't like. During the beginning stages of your wedding, you'll want to check out all kinds of wedding suits and tuxedos and narrow down your favorites. You can do this by looking through our Stylist magazine online, where you can see real wedding design inspirations, the latest suit and tuxedo fashions, and even tips from our certified style gurus.
We also have fun inspiration on our blog, Pinterest boards, and Instagram for all your viewing (and pinning) pleasures. If you are still in need of some fashion or style guidance, feel free to reach out! Whether you slide into our DMs or give us a call we will be happy to give you all the advice you need.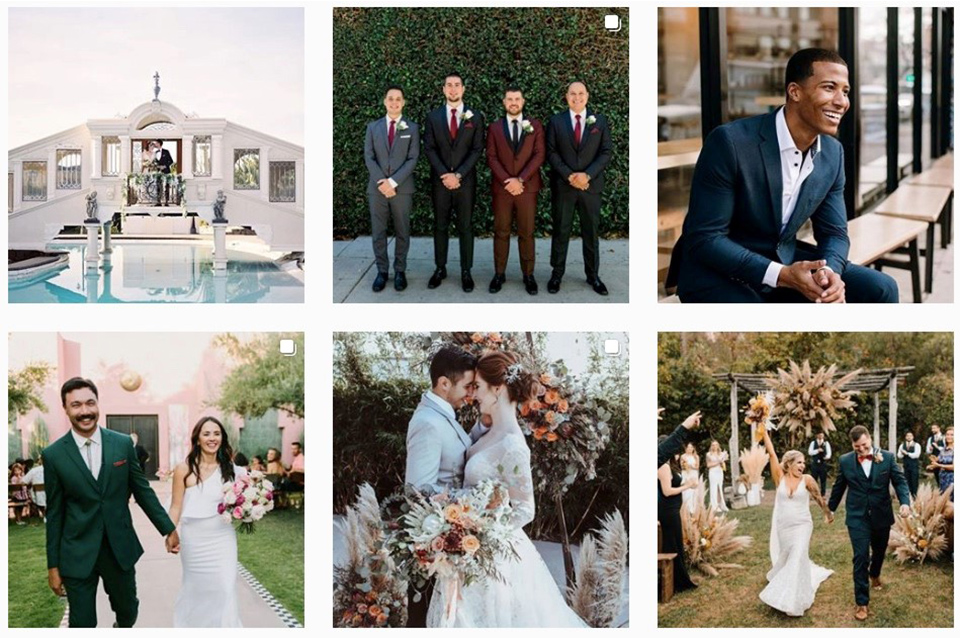 Step 2: Registering Your Wedding Online or via Virtual Stylist
After you have dived into your specific big-day style the next step is to register your wedding. This can be done completely online, by clicking the "Register My Wedding" link in the footer of our website, it's as simple as that.
After you fill out your contact information, you'll get an email confirmation and a follow-up from one of our specialists to help set up your group. From there, you are able keep tabs on who has submitted their measurements and who needs follow-up.
OR you can now schedule up a Virtual Style Session with one of our Stylists to view styles pre-selected for you, ask questions, discuss savings offers and set up your group all from the comfort of your home.
Step 3: Order a Style Preview (Optional)
As a special service to brides and grooms, we offer an optional Style Preview session where you can try on a look of your choice before making your decision. Couples can request to have your try-on order shipped to you (some restrictions apply). Please request this up during your Virtual Style Session or email us to set up your complimentary Style Preview.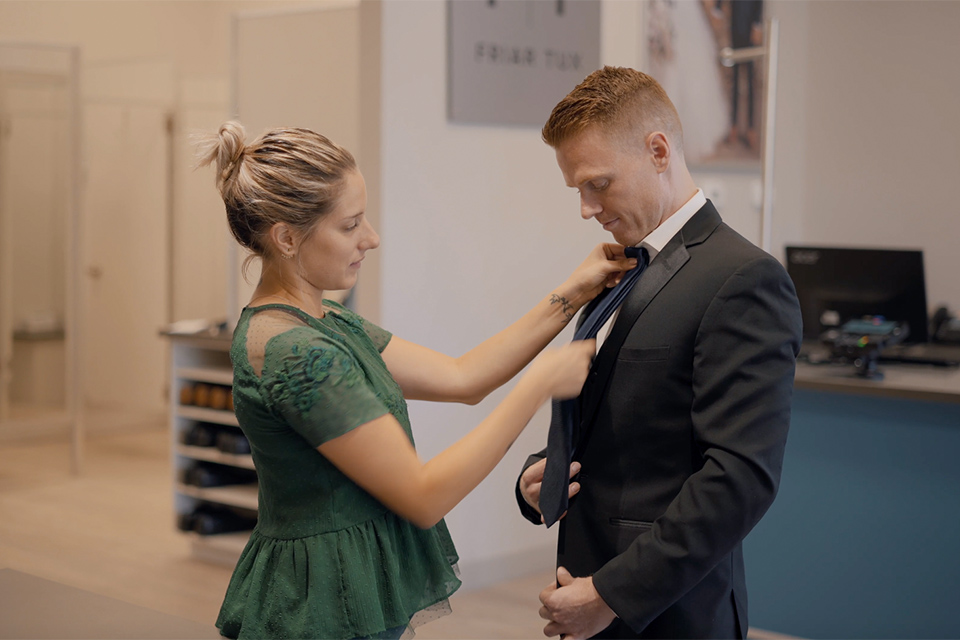 Step 4: Submitting Measurements & Paying Online
Yup, we took out the steps of getting off of your couch and turning off Love Is Blind on Netflix completely out of the equation! By measuring yourself in a few easy steps, and entering them into our system our certified Stylists will order the garments specific to your body dimensions. It is that easy to submit measurements online! You may also pay online by using your order number.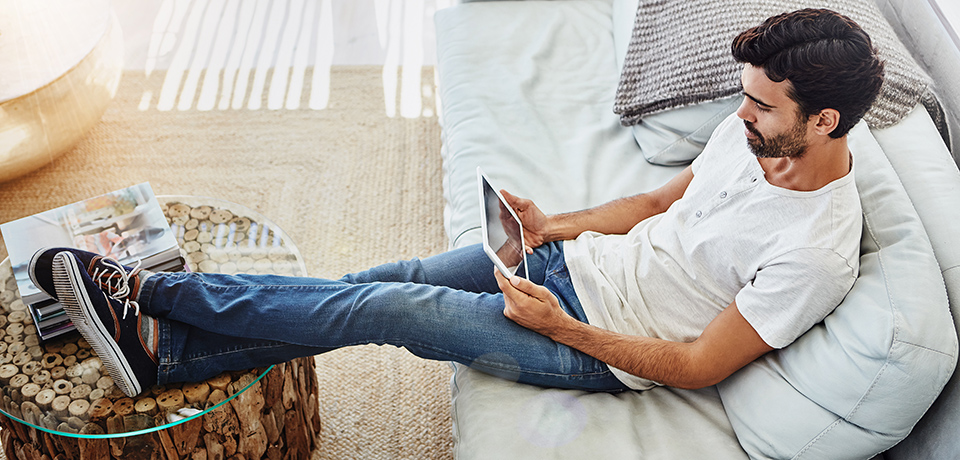 Step 5: Having Your Suit/Tuxedo Shipped to You or Back
We also offer order shipping in both directions. We ship via UPS and it only costs $7 each way to have your order shipped right to your home or work address.
If you have questions about any of these processes, please start a chat with us, send us an email, give us a call or submit an inquiry through our contact us form and we'll be happy to help!