Venue: The Desert Lily
Photography + Event Design: Erin Marton
Coordinators: Knots & Belles
Menswear Style: Black Velvet Tuxedo + Black Paisley Tuxedo
Sometimes you just need to break loose and disco! So that is exactly what this inspiration represents: a time of dance, freedom to smile, vibrant color, and fun! And who wouldn't want all those things at their wedding?
From the creative eye and passion of Erin Marton Photography and Knots & Belles Coordination, we bring you this fun and stylish wedding inspiration that truly takes 'desert chic' to a whole new level. We love how they brought a bold and exciting color palette to the gorgeous neutral landscape of Joshua Tree National Park. The ceremony arch made of wood in an artistic shape, with colorful trees to create a whimsical moment for the bride and groom. The reception kept with the whimsical theme, with pops of color and fun. The cake was a wimple white tiered cake with bold flowers for décor. Let us not forget to mention one of our all-time favorite vendors to see anywhere: The Boozy Bee mobile bar!
The bride wore a fun jumpsuit with a strapless neckline. She paired her look with bohemian style French braids and unique jewelry. For the ceremony she wore a multi-colored pastel sequin jacket, and for her reception she wore a sheer cape with gold star appliques. The groom wore two looks that we are truly gushing over, one of our favorite things is black-tie style in a nature setting. For the ceremony he wore a chic black velvet tuxedo with a double-breasted vest and black bow tie. For the reception he traded his velvet coat for a black paisley tuxedo. What we love about this look is it brings a level of flair to a look without being over the top.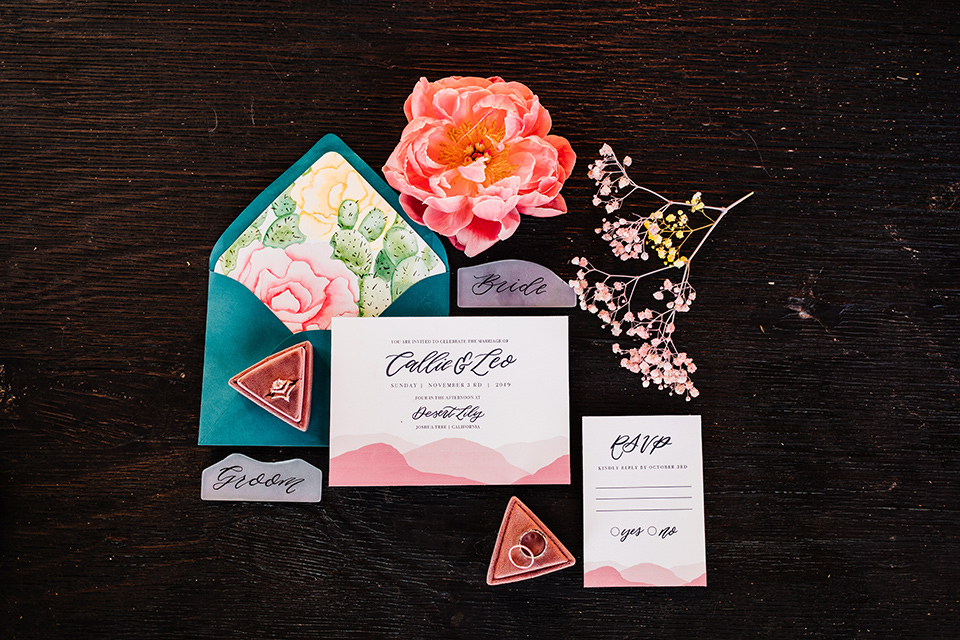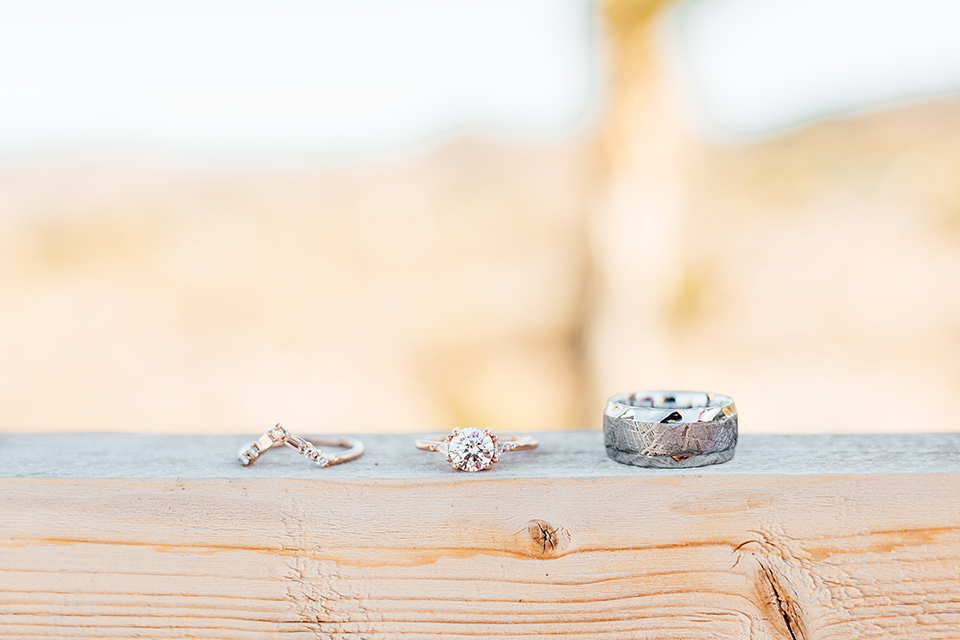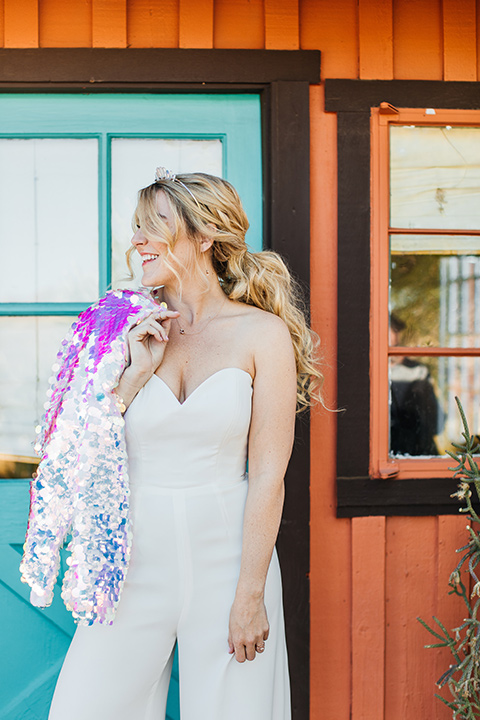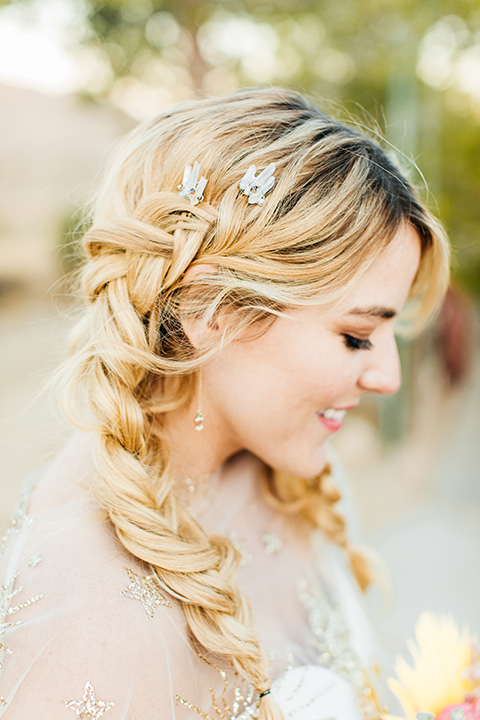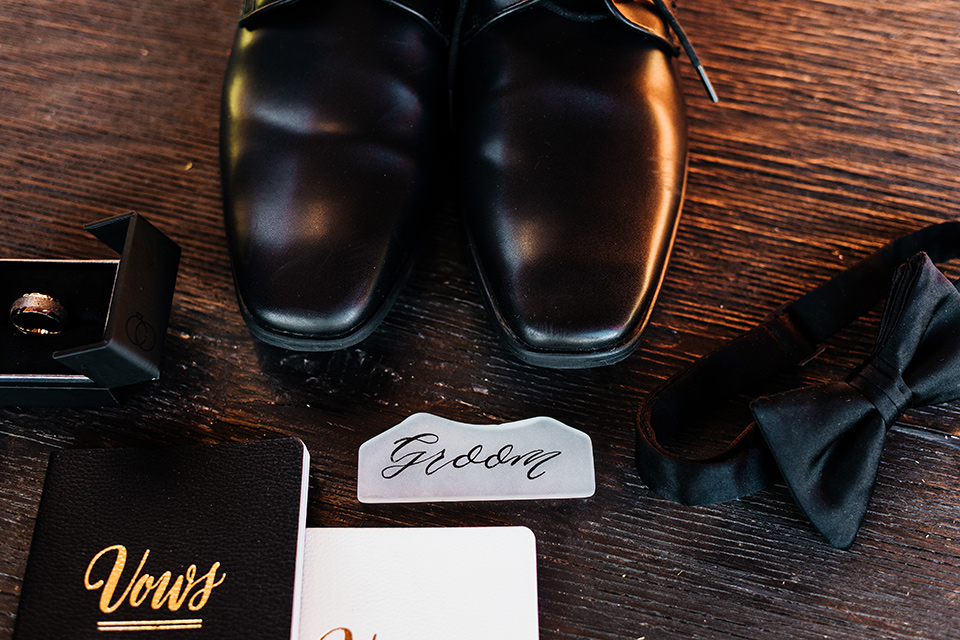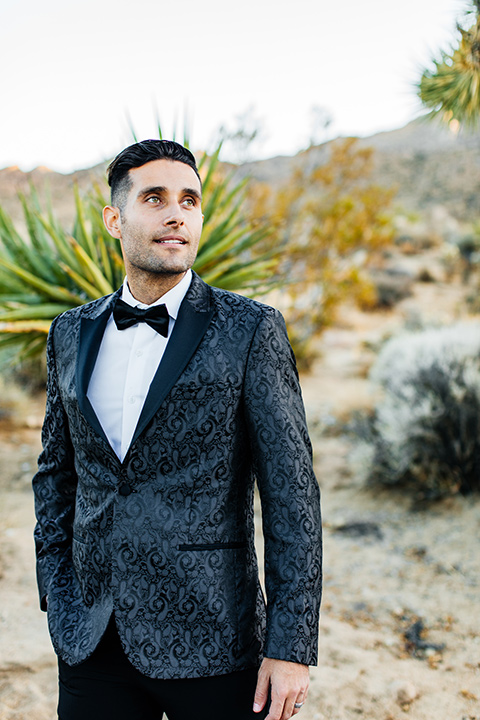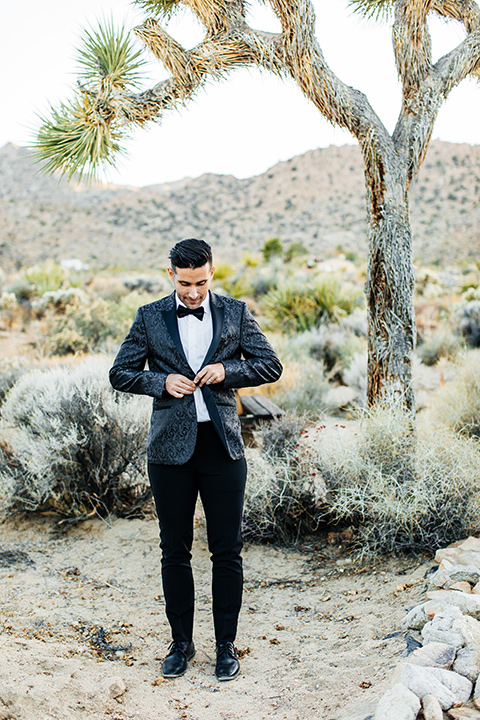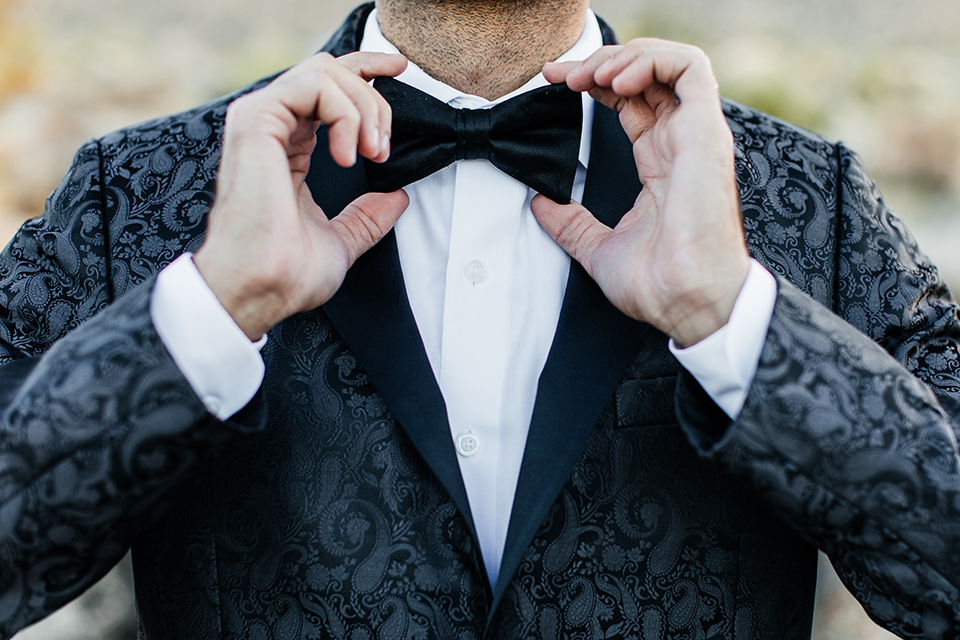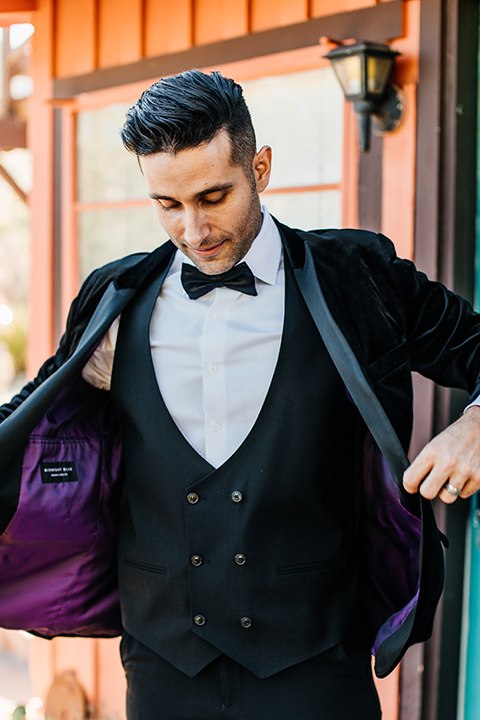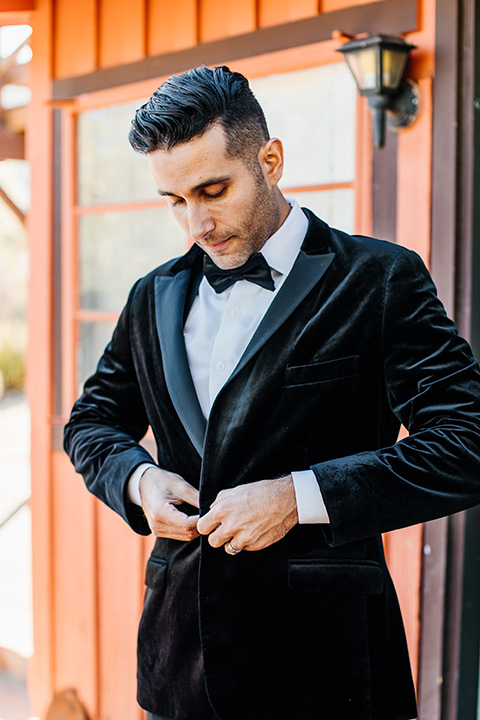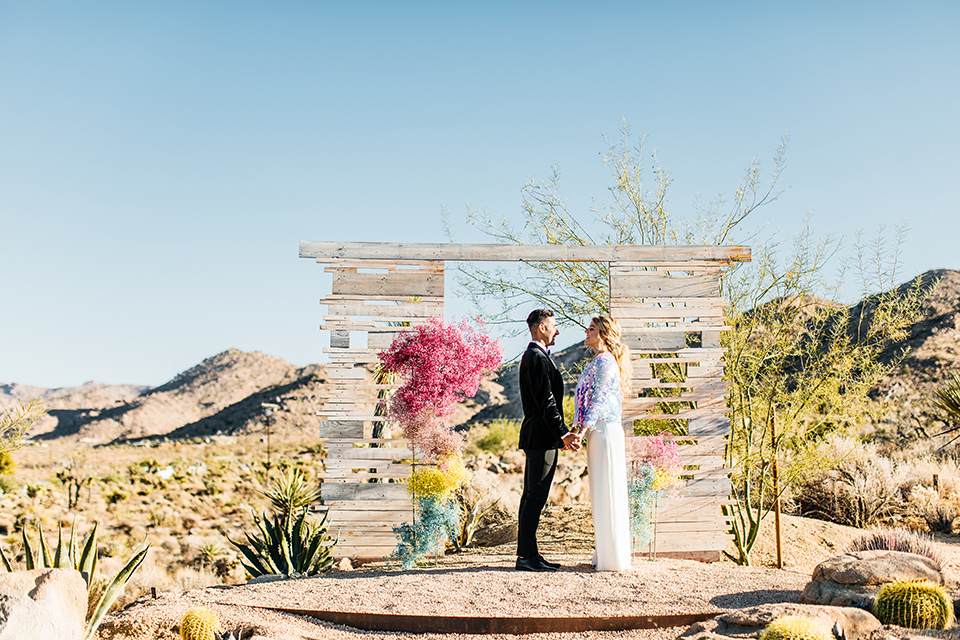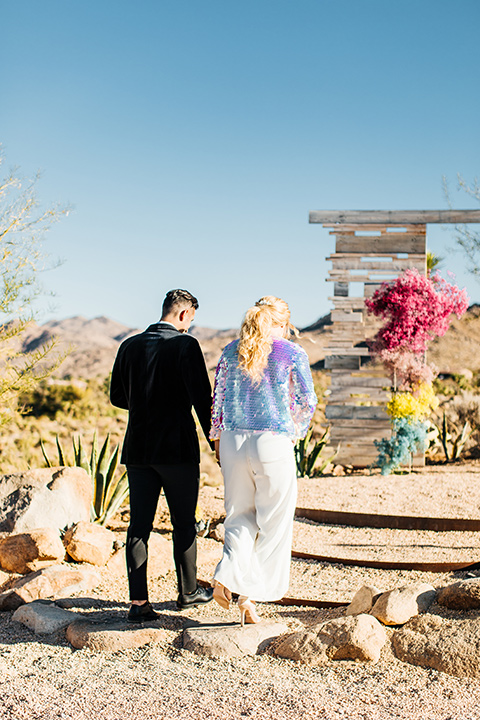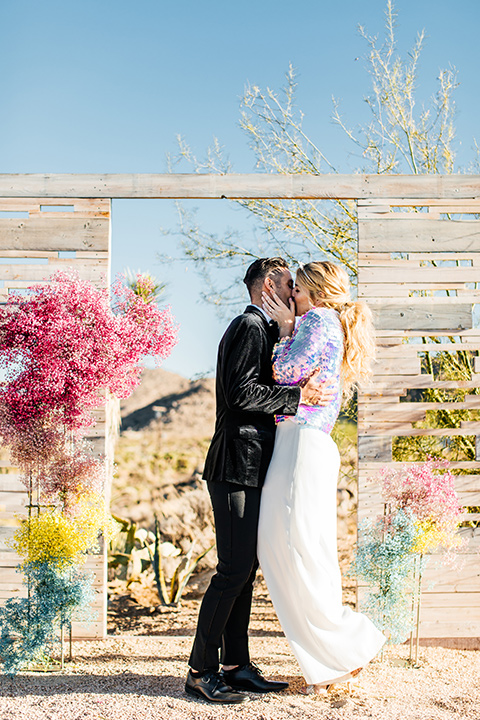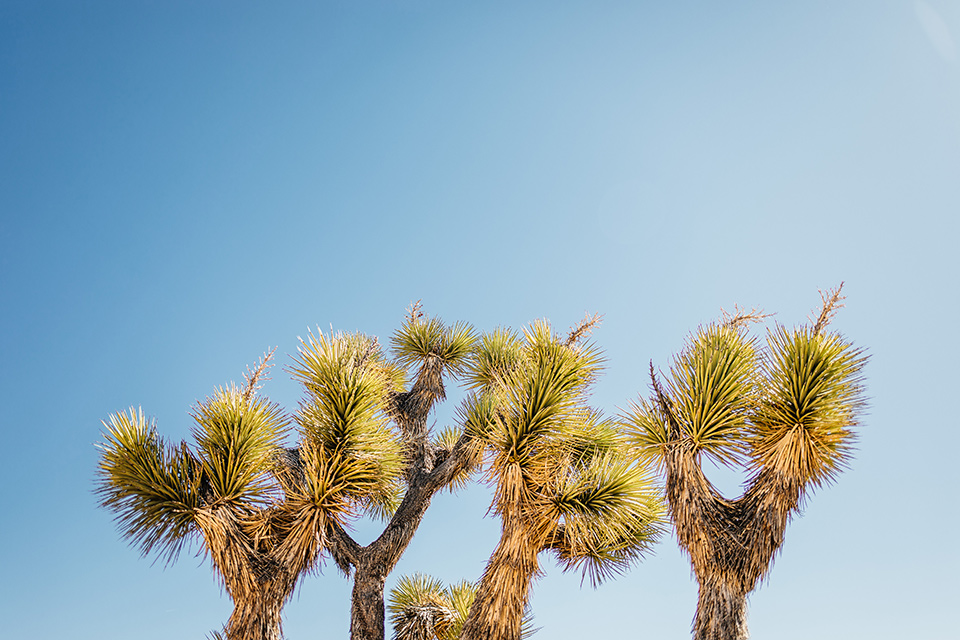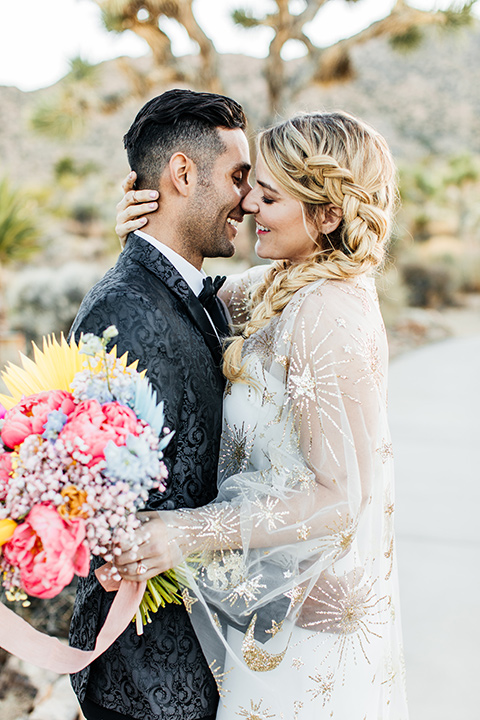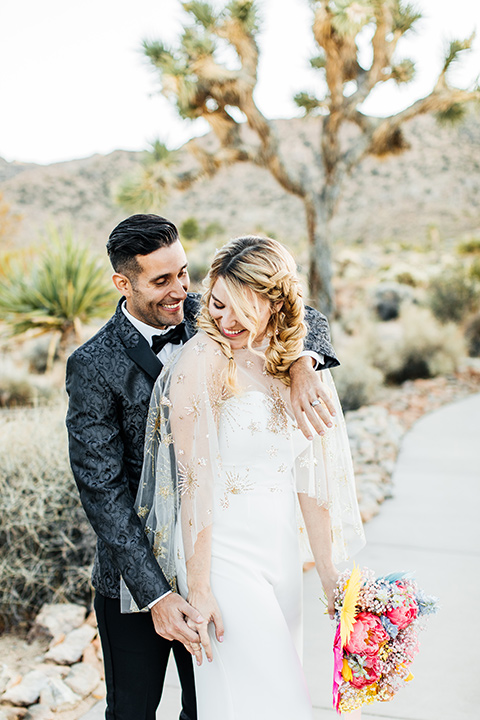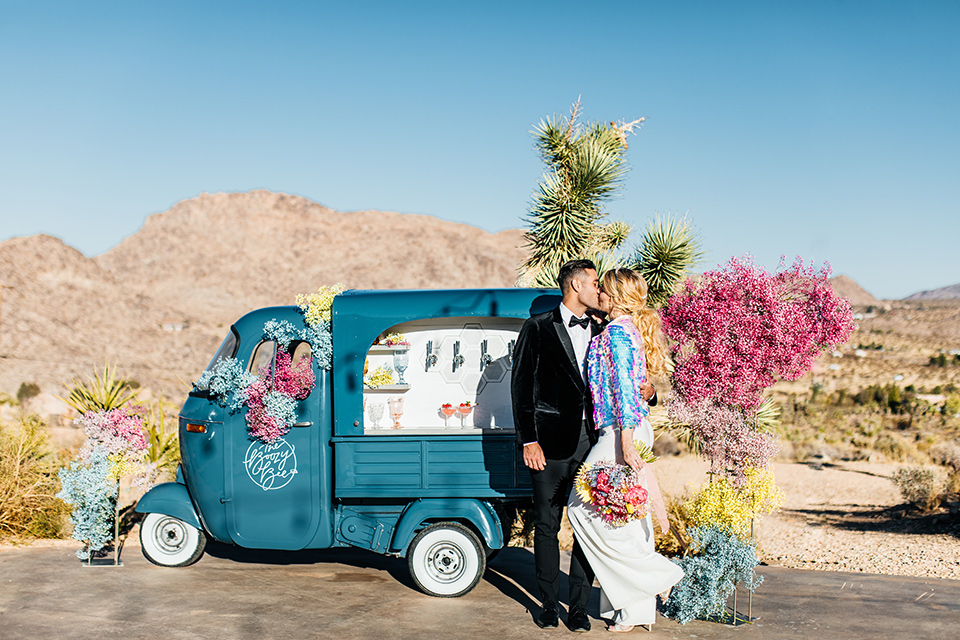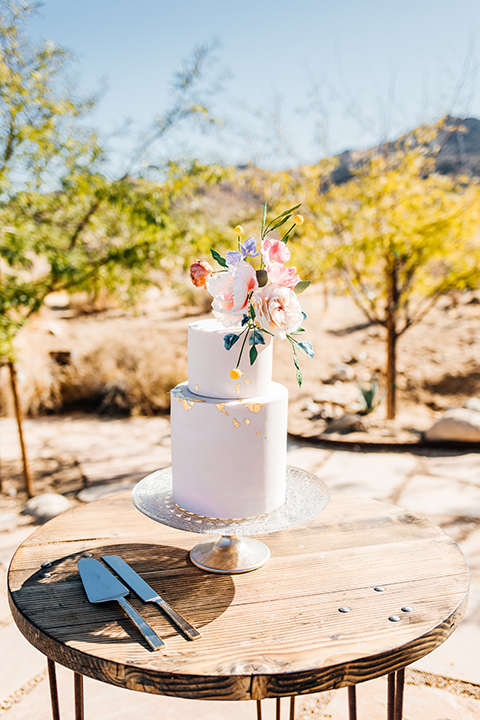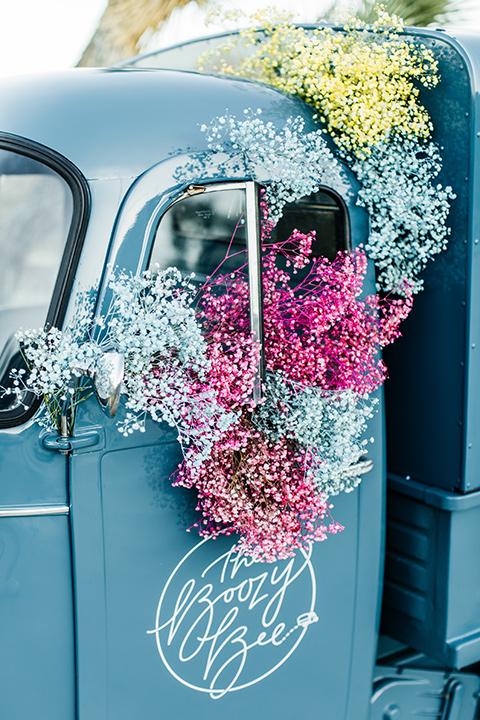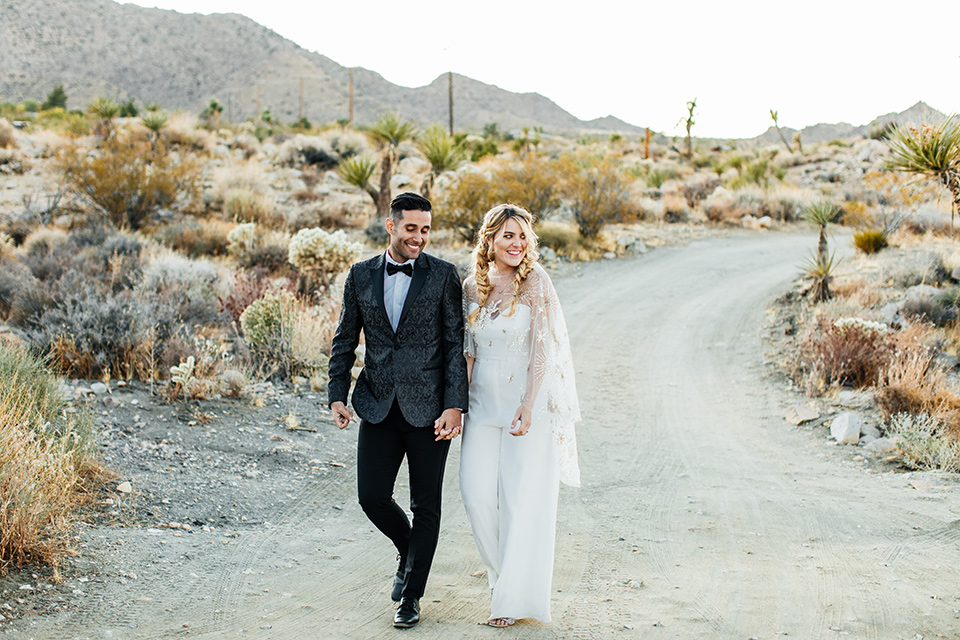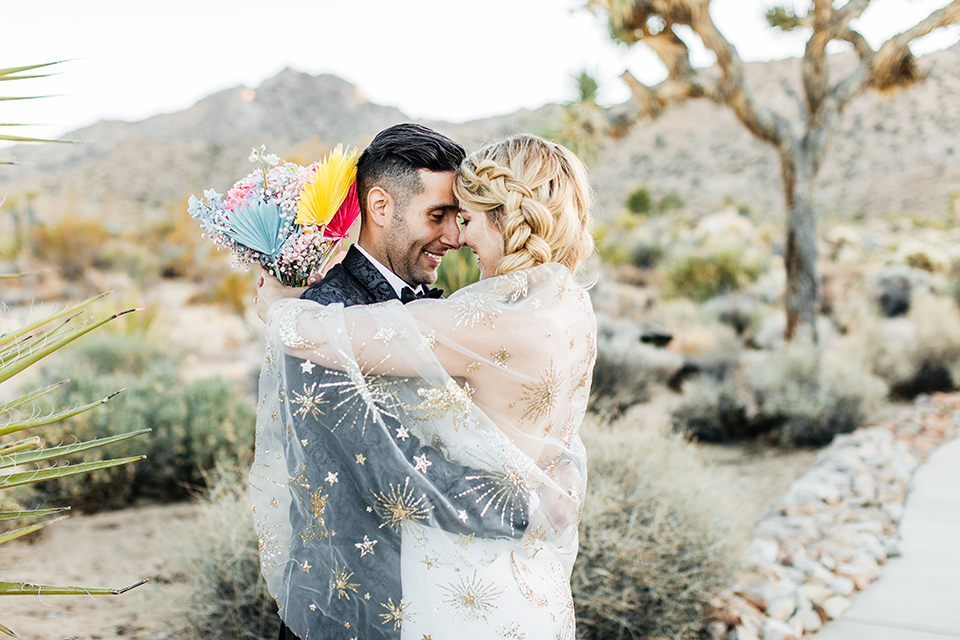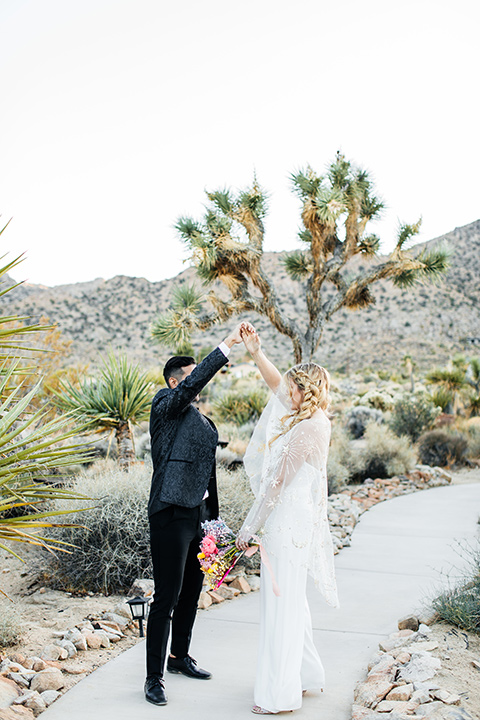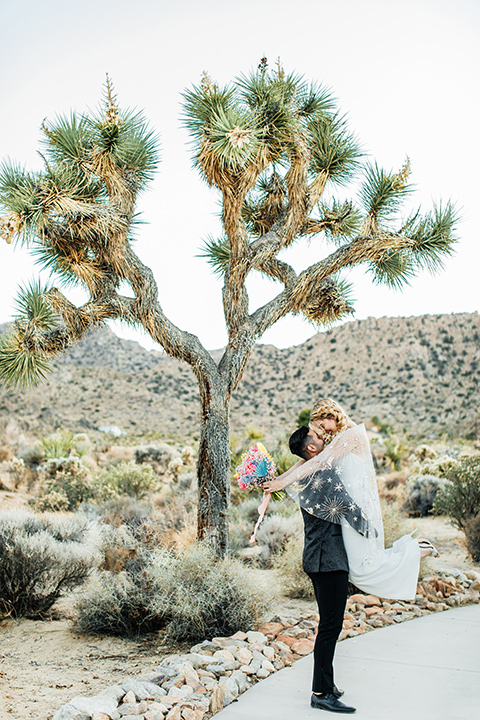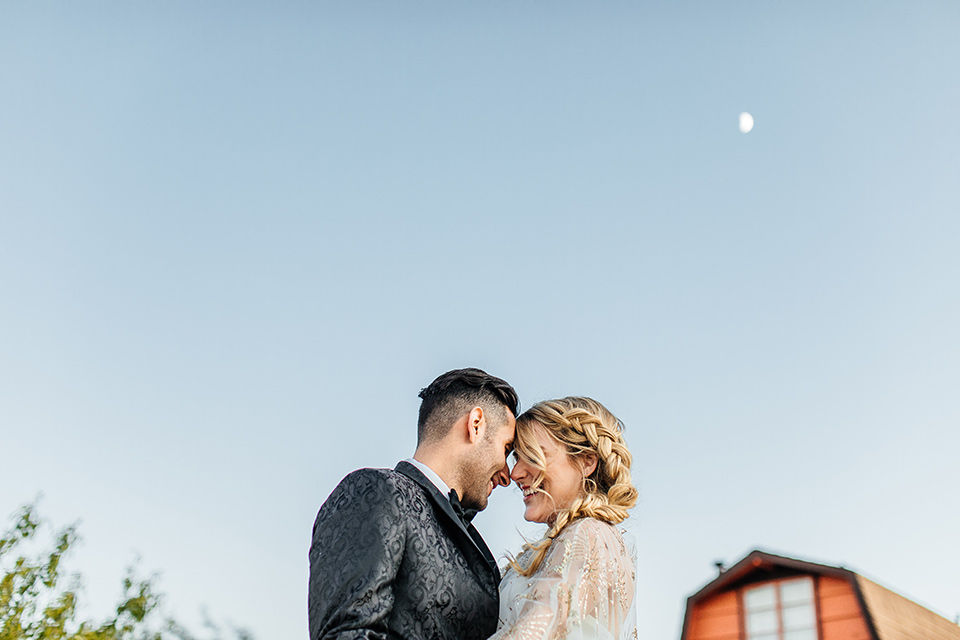 Videography: Scrap Media Films | Hair + Makeup / Crystal Quartz Hair Pieces: Emily Lynn + Co. | Couple Models: The LA Couple | Mobile Bar: The Boozy Bee | Gown: Rebecca Shovenveld | Calligraphy + Invitations: Nikki Calligraphy + Watercolor | Jewelry: Marrow Fine | Cake: Marian Louise Cakes | Florals: @larosaquecreciodeconcreto | Glassware: Not My Dish