Venue: The Carlsbad Windmill
Photography: Visuals by Arpit
Planning + Design: Lizzy Liz Events
Nothing screams summer more than the annual Friar Tux Evolution of Style Party! This year the soirée was in San Diego County at the Carlsbad Windmill. A chic venue with a traditional vibe on the outside, and a modern industrial moment inside! The event was presented by Friar Tux, but was a collab with creative visionary and party genius- Lizzy Liz Events! 
Entering the party space, there was a fun 360-degree photobooth, bright marquee letters, and of course a champagne bookshelf! That's right a whole bookshelf just full of champagne – who wouldn't want that? We also had a fun station set up asking the attendees to vote for what new color of suit we should get to round out our tan + brown suit collection.
After the initial cocktail hour, guests were serenaded upstairs by the musical talents of Moses Lin and his magical guitar, as they entered a space full of whimsy and style! An LED dancefloor, a custom metal backdrop, dessert bar, and of course – a rad fashion show!
Showing off a mix of their classic and new styles, this year's Friar Tux fashion show was the best yet! Ending with models showing off the amazing stretch and COOLMAX® technology of the Michael Kors Collection by busting a move, doing handstands, and even leaping pushups (yeah, that is apparently a thing! We have the coolest models).
After the fashion show ended, Friar friends and family (aka all the peeps who came) danced the night away on the chicest dancefloor ever. Overall, this year's Evolution of Style Summer Bash was a smashing success and the highlight of the summer.
A special thank you to all our sponsors who made this a night to remember!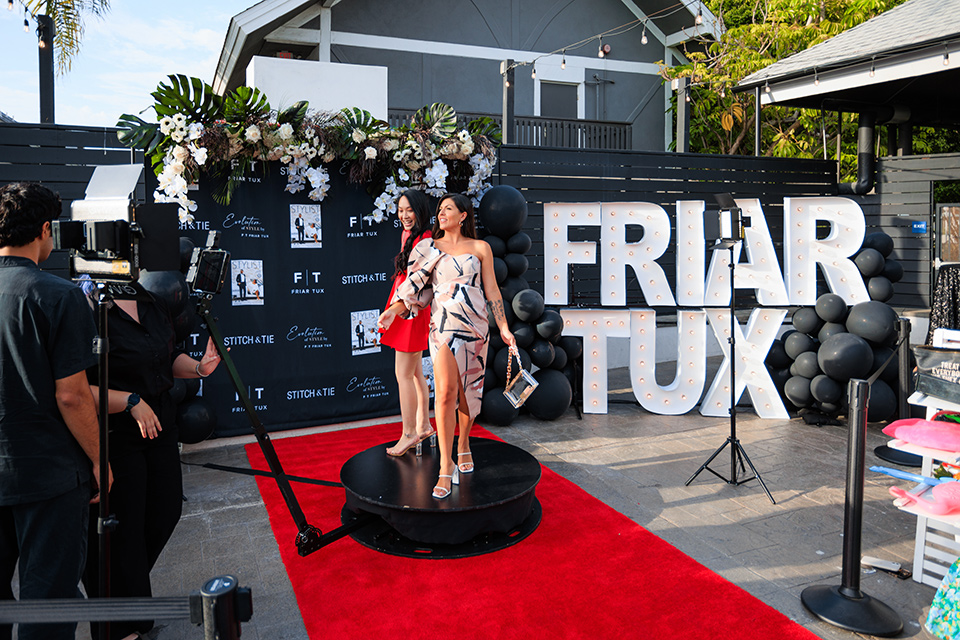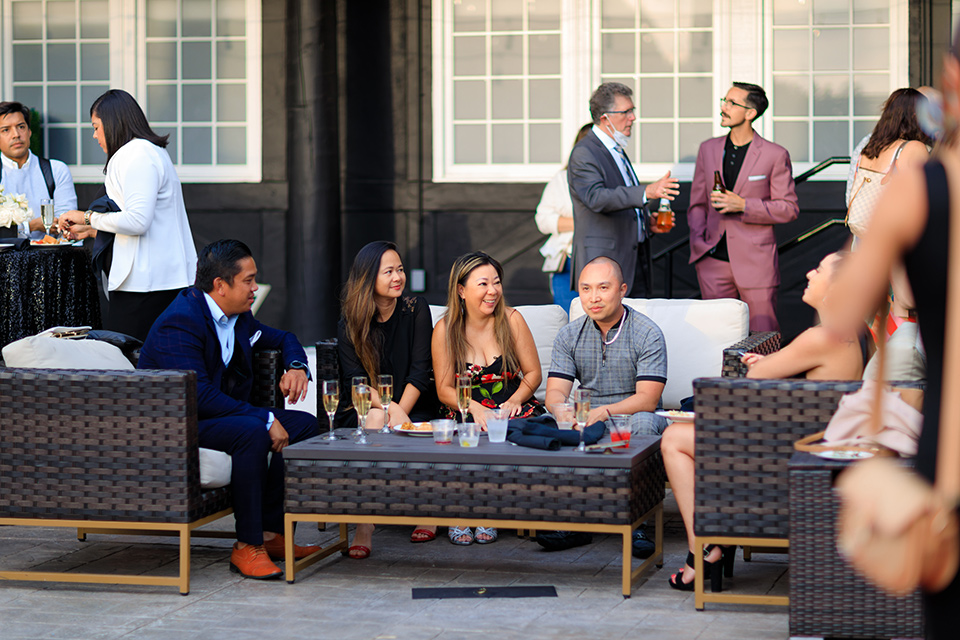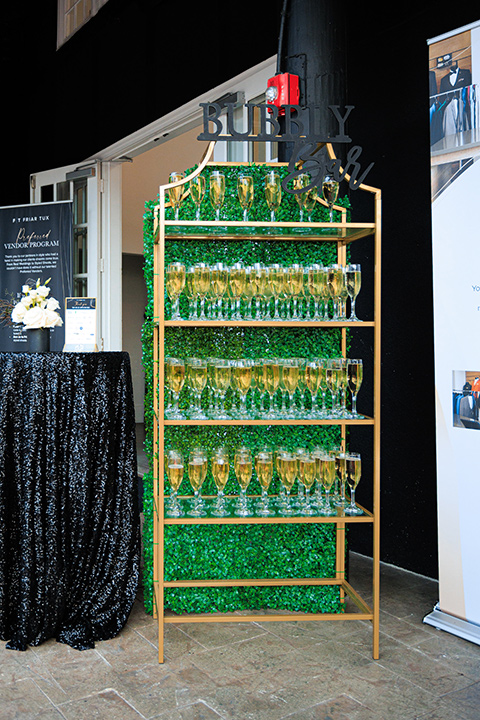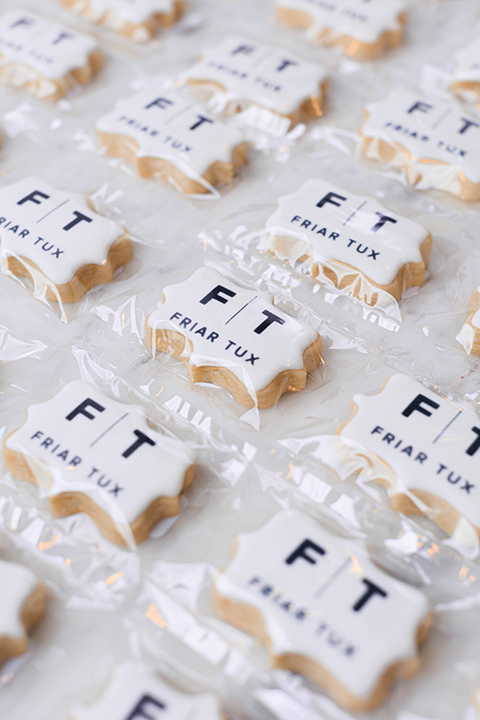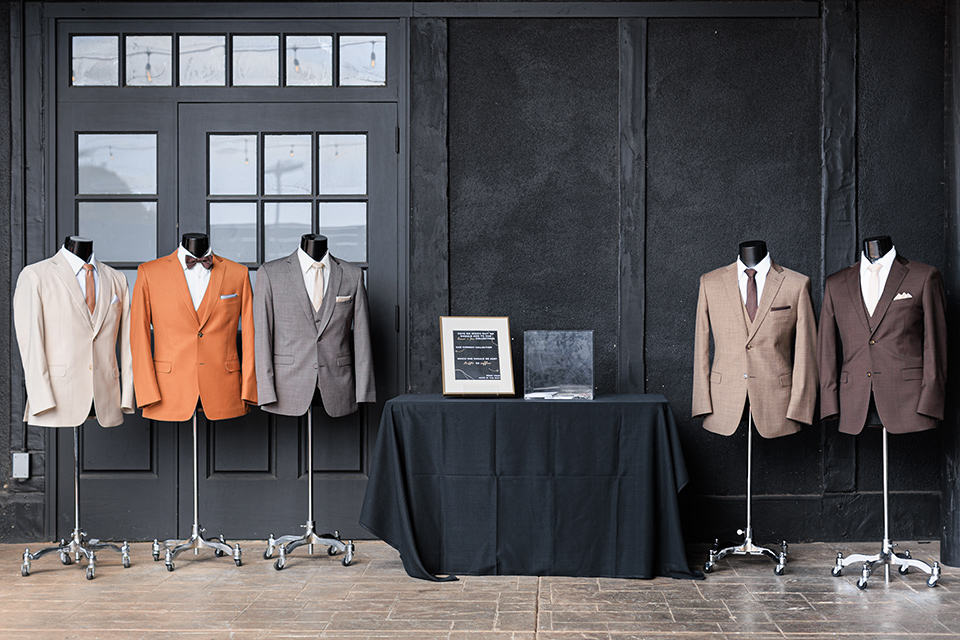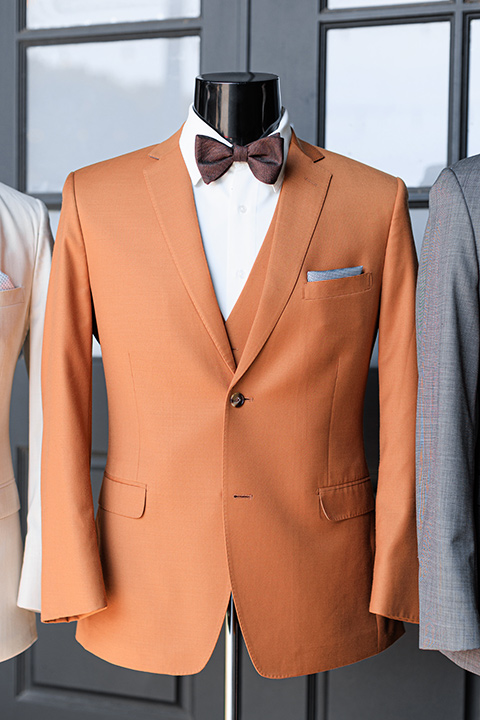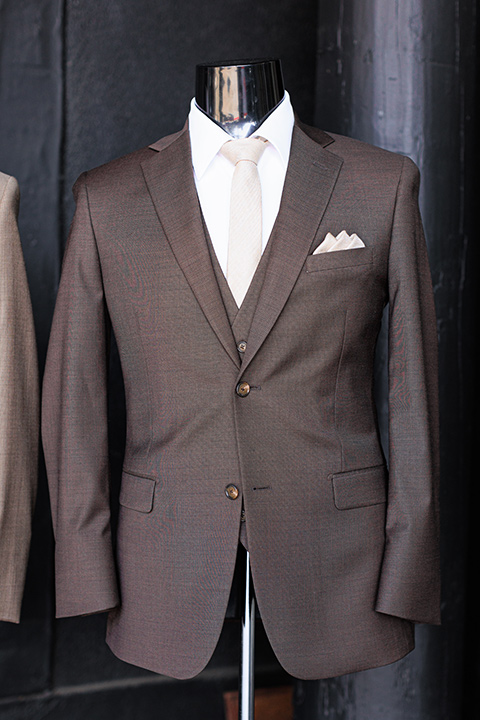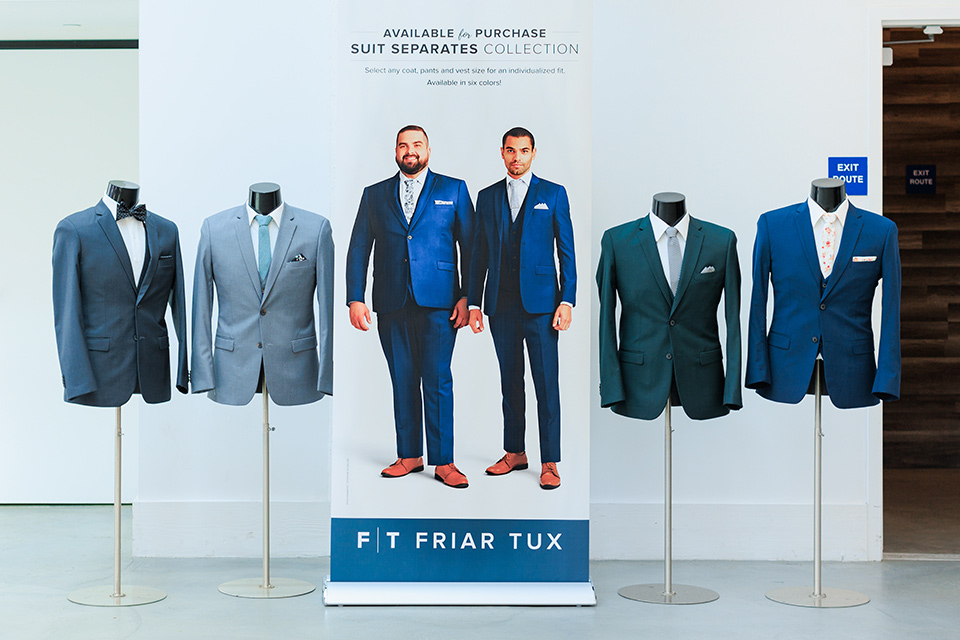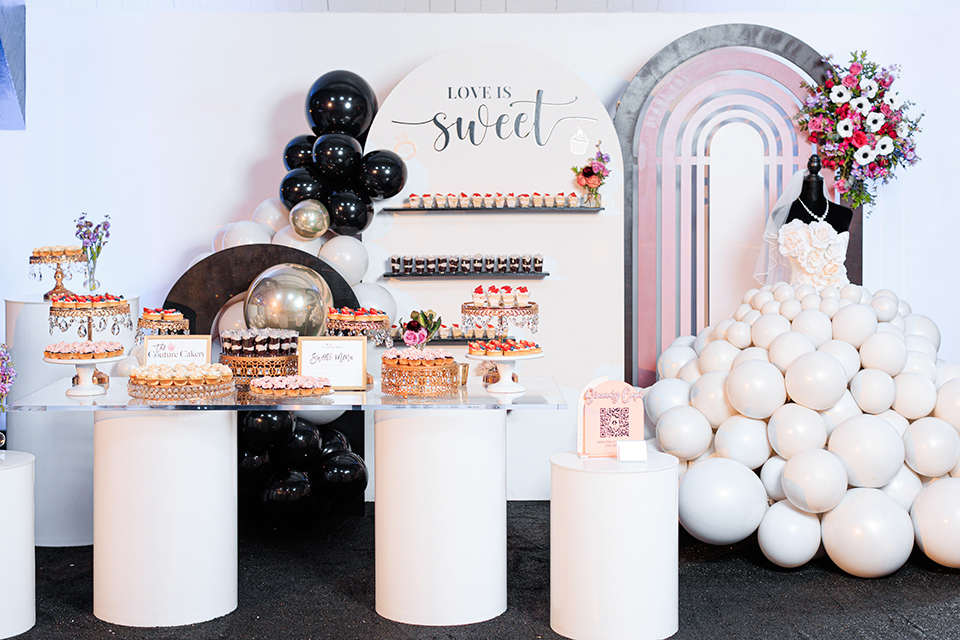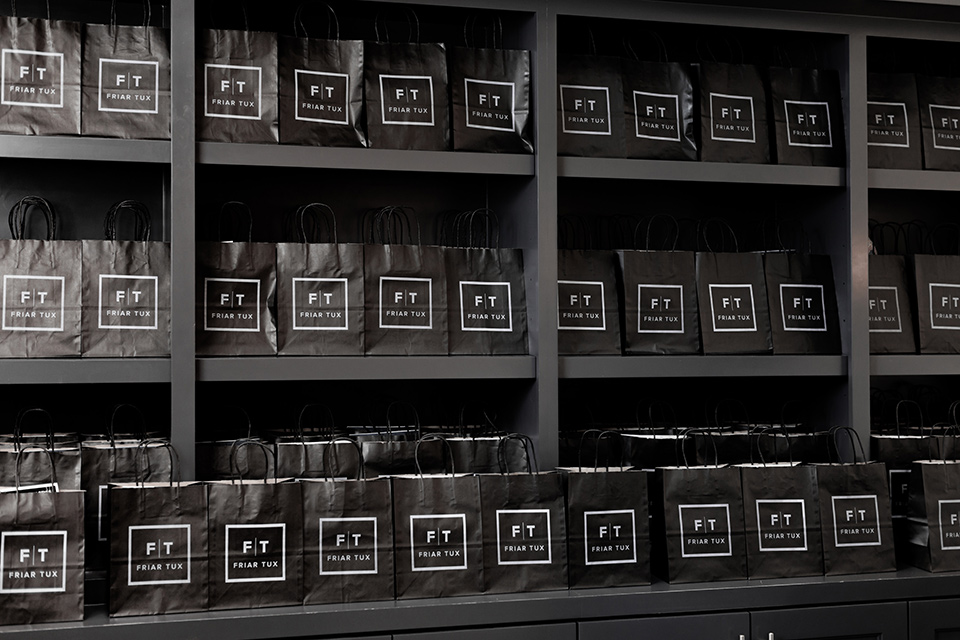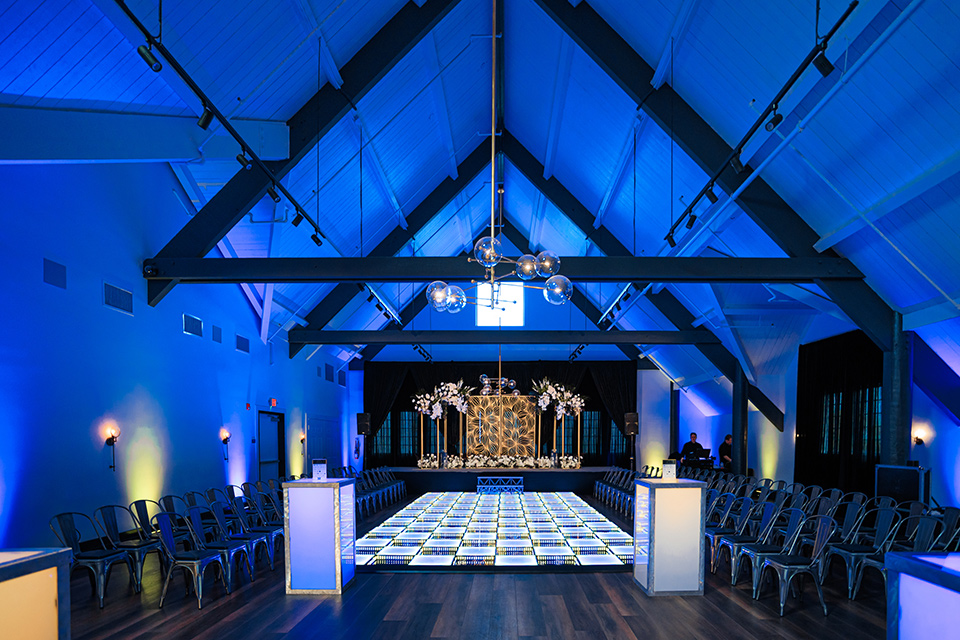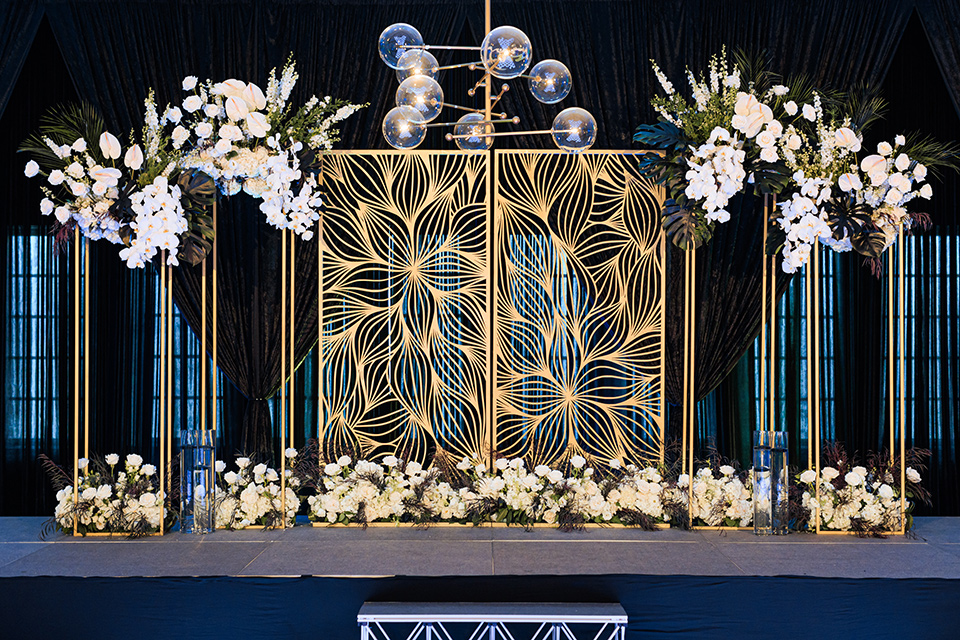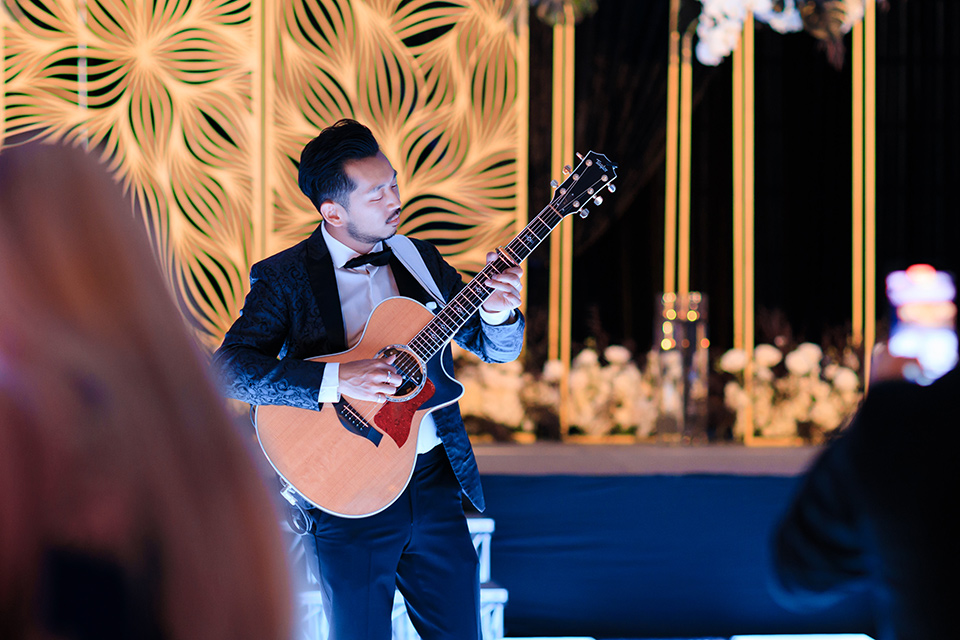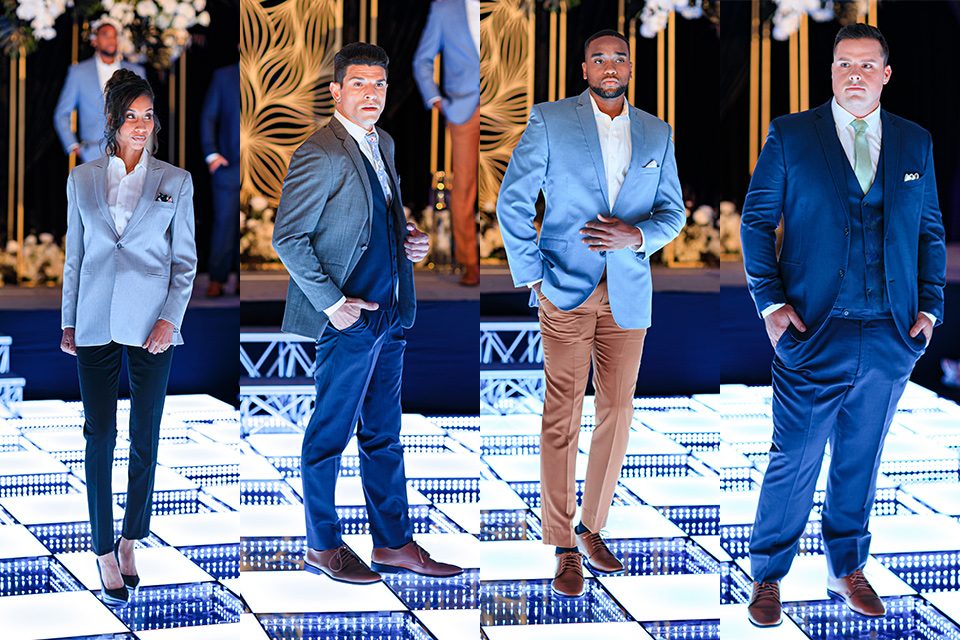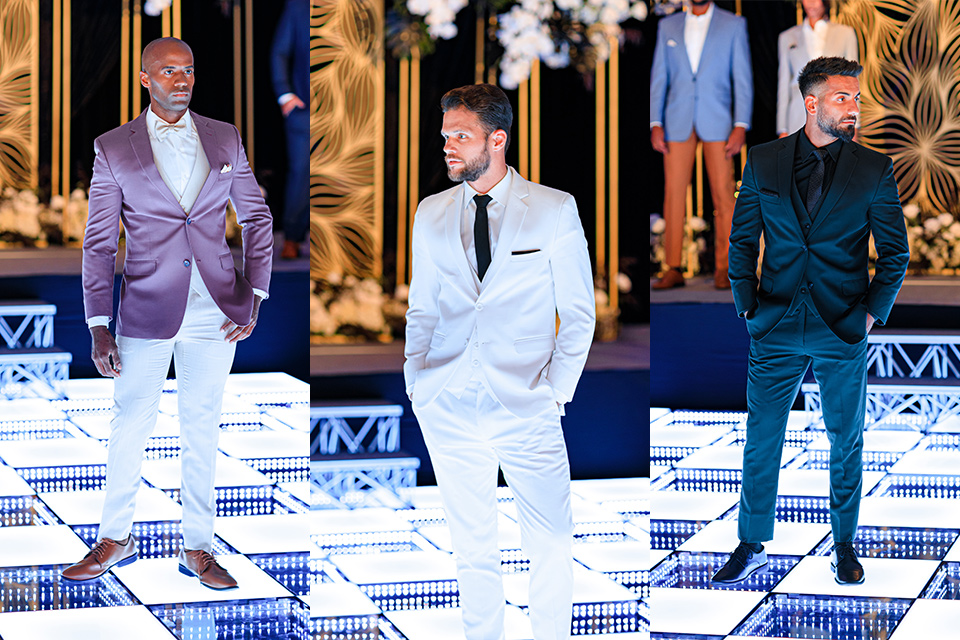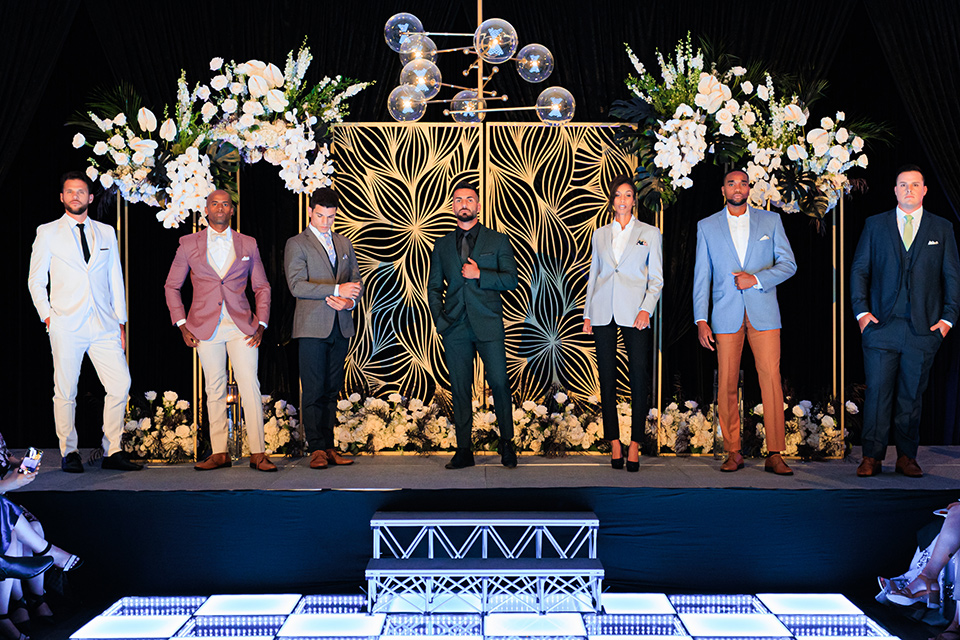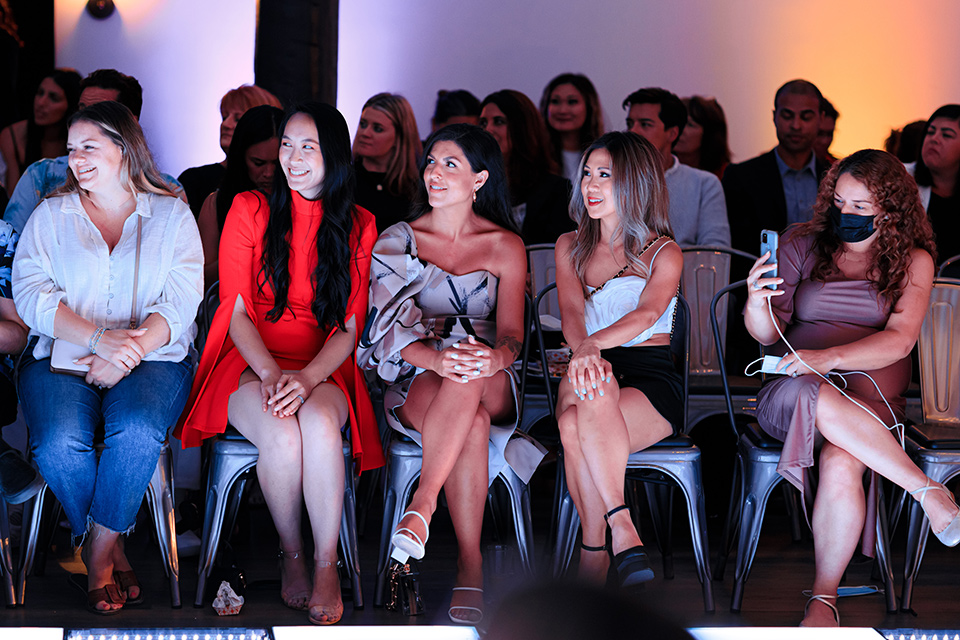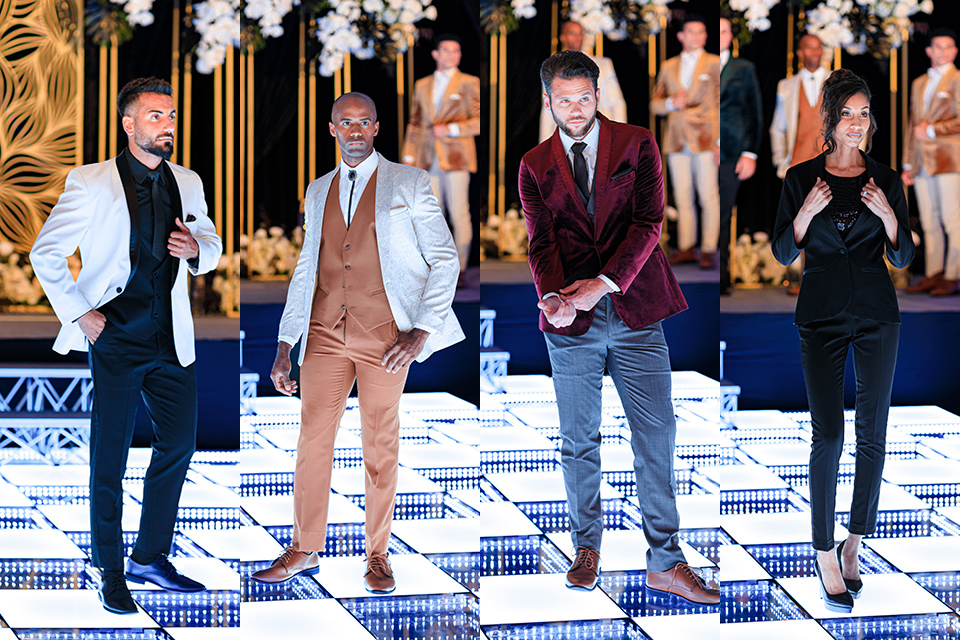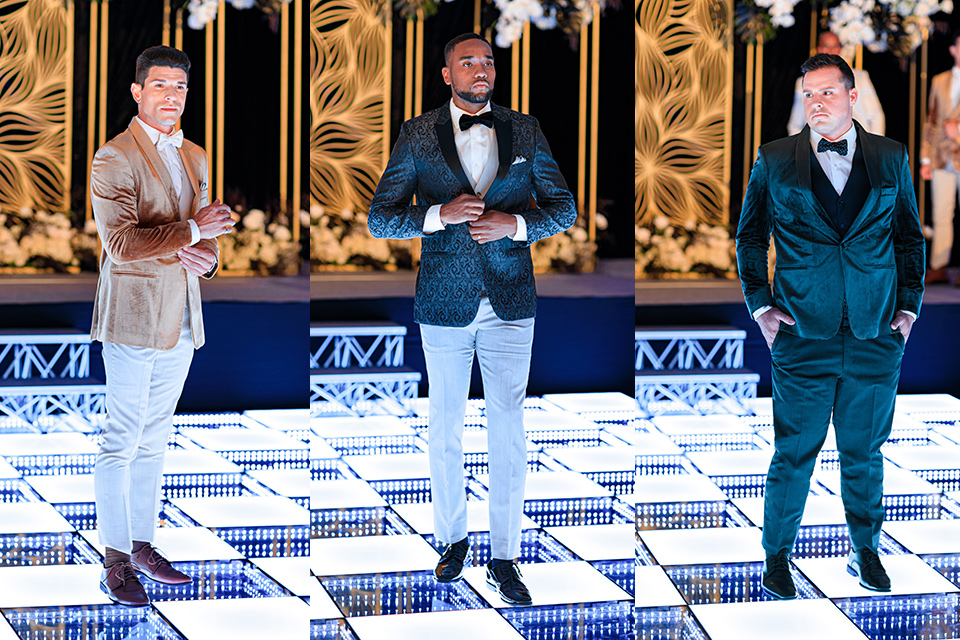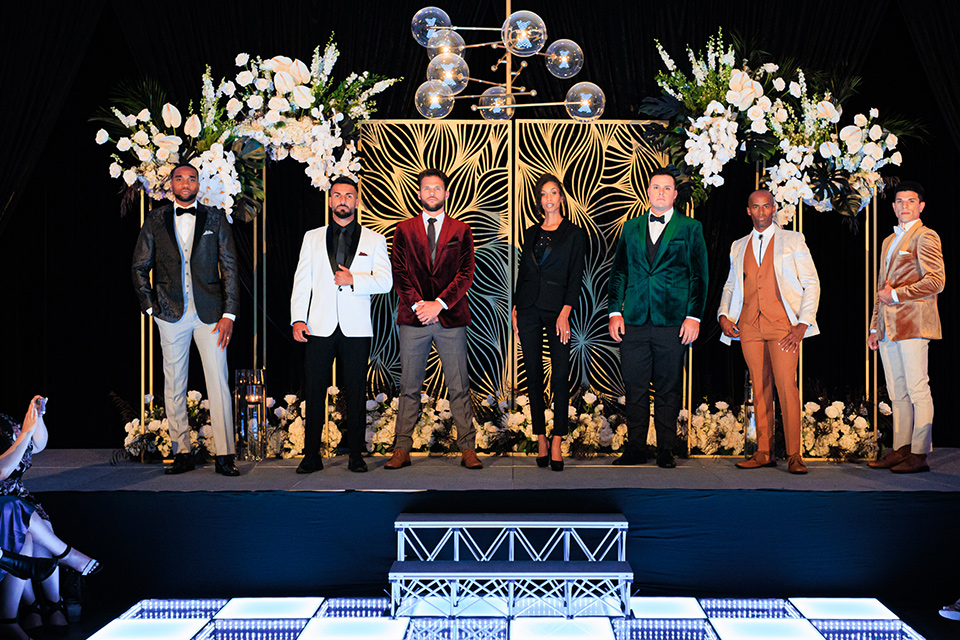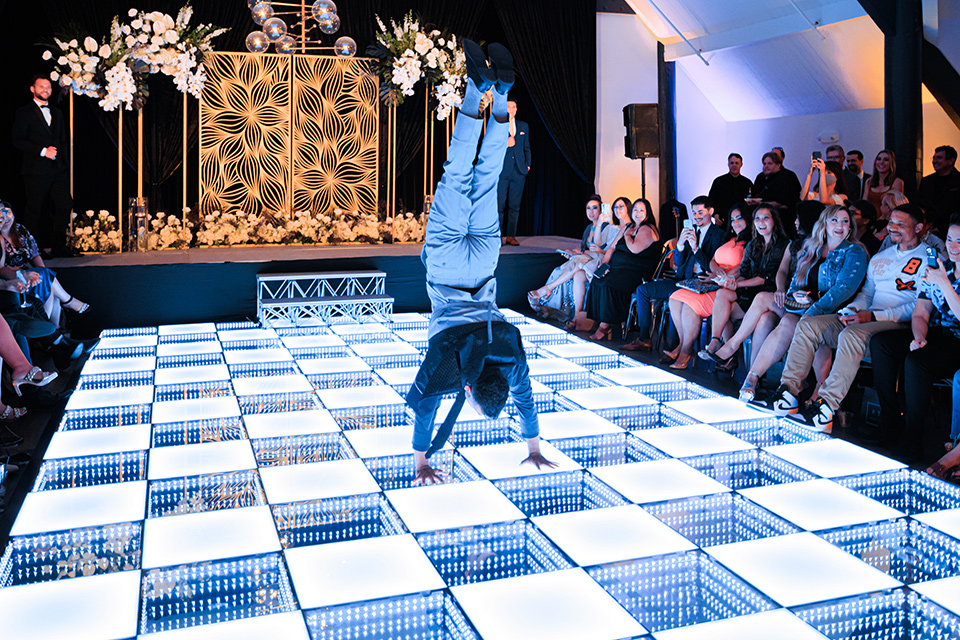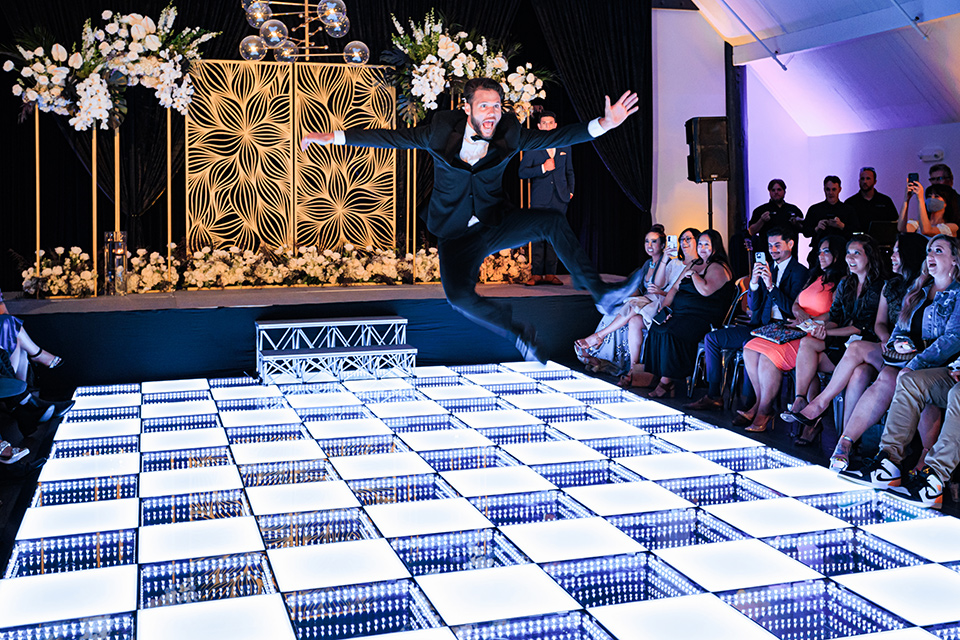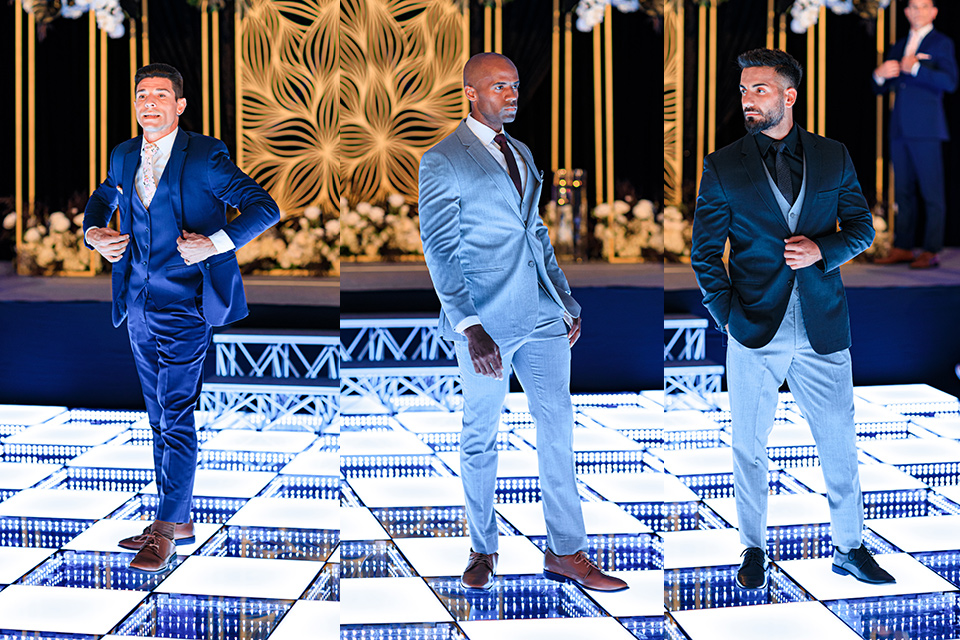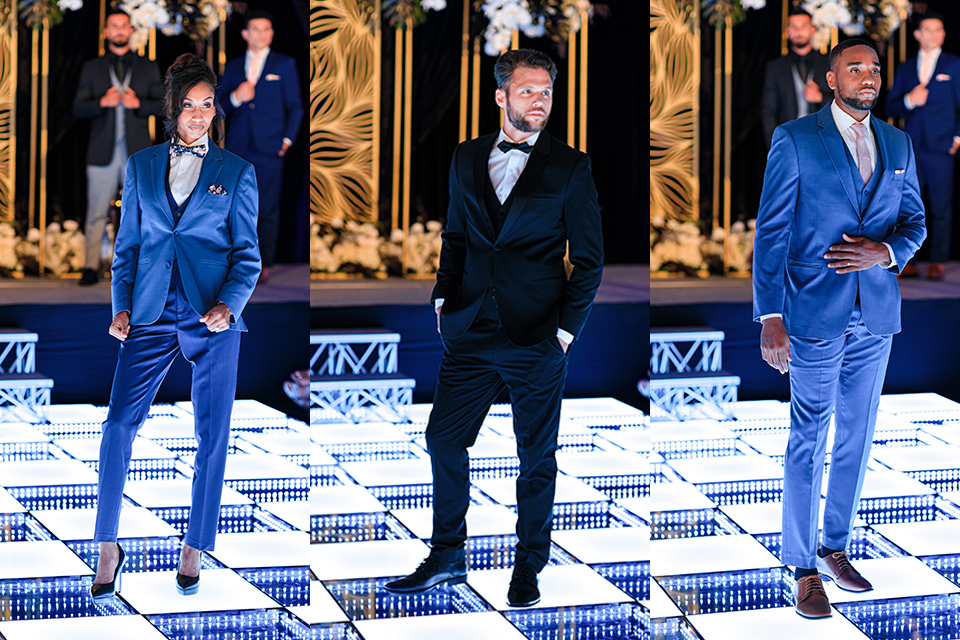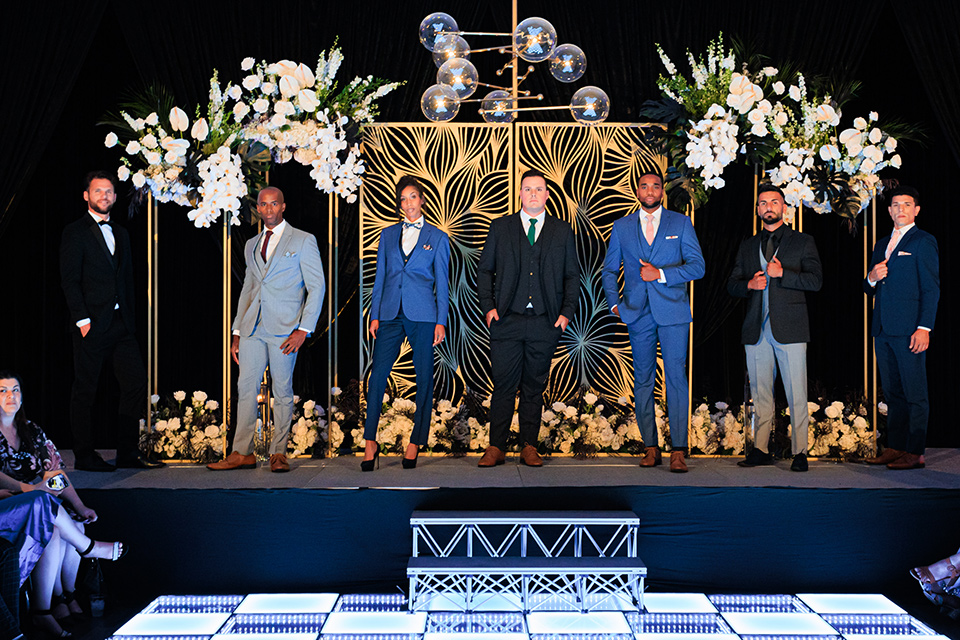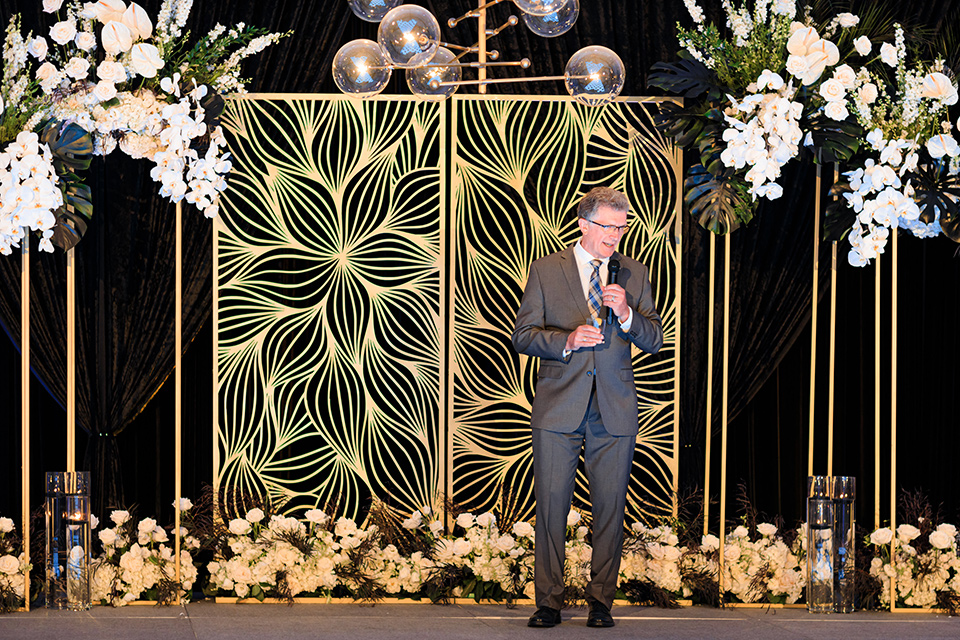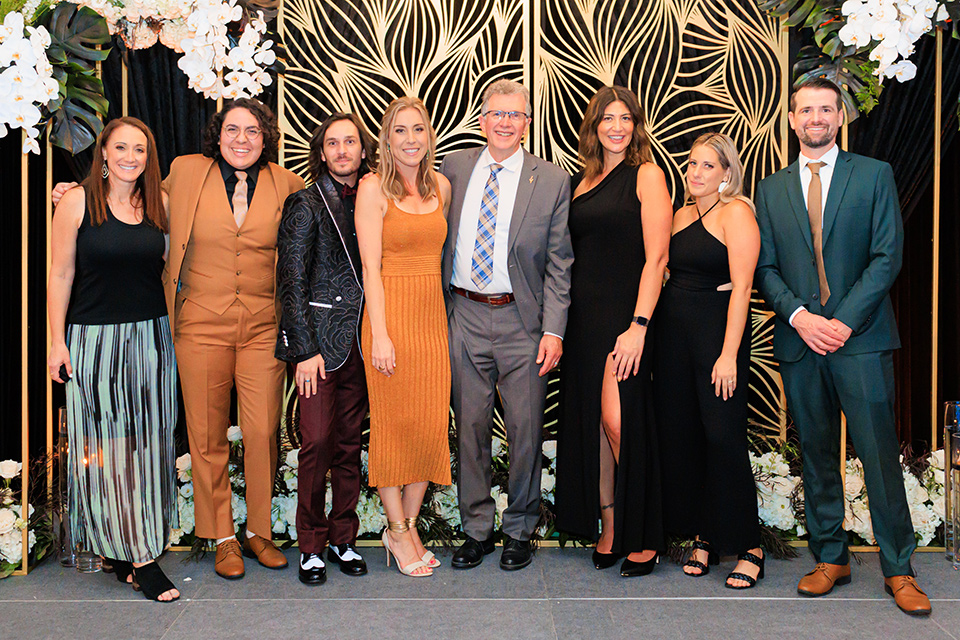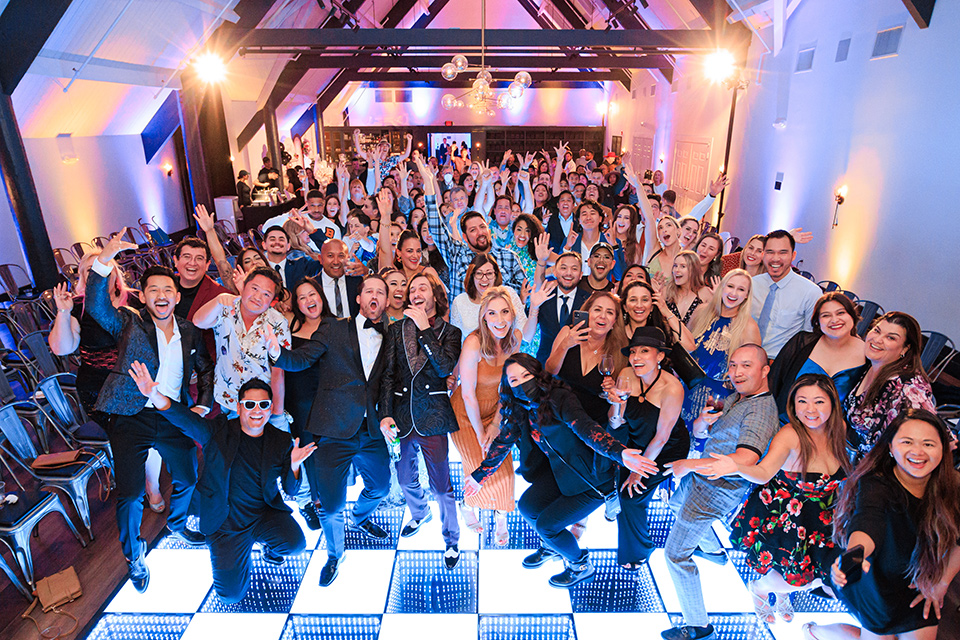 Videography: Amari Productions | DJ + Lighting: Waveform Events | 360 Photobooth: Pixster Photo Booth | Backdrops: Illuminate Event Services + Linens by Celina | LED Dance Floor + Staging: Absolutely Fabulous Events + Productions Inc. | Custom Metal Screen Backdrops: Enticing Tables | Cookies: Cookie Guru | Desserts: Couture Cakery | Dessert Backdrop: Sincerely Capri Events | Fashion Booth: Coachella Party | Florals: White Sakuras | Handcrafted Ice Cream: Cabetos Pops | Macarons: June's Macarons | Marquee Signs: Alpha-Lit San Diego | Makeup + Hair: Breluxe | Musician: Moses Lin Music | Models: RC Model Management