Photography:
Line & Roots by Lin & Jirsa
+
Pye Jirsa
Menswear Style:
Burgundy Shawl Lapel Tuxedo
with a black bow tie
It's almost time for all those Christmas cards to start showing up at your house! Now, the typical plaid and rain boots in the countryside, or white linen shirts and rolled jeans at the beach are always going to be great. You can easily go with that theme for your family photos, but why not go glam instead?!
Take this stunning family for example, our mom-to-be wore a long black strapless gown and paired her main men in matching burgundy shawl lapel tuxedos. The colors are rich and festive enough for holiday cards while still being trendy and modern. We love the sophistication of this family portrait shoot, and come on, how cute is that little guy in his tuxedo? If you're worried about your photos being too formal, here's some advice: 1) choose a setting that is pretty but not overly ornate, 2) be careful about the women's gowns, avoid beading and sequins (unless your intention is to look like a "Real Housewives" commercial) and 3) schedule the shoot for the daytime which always looks more casual than the evening.
Trust us, when people get your holiday card in the mail and see you in black tie attire, they are going to be amazed and probably inspired to do one themselves!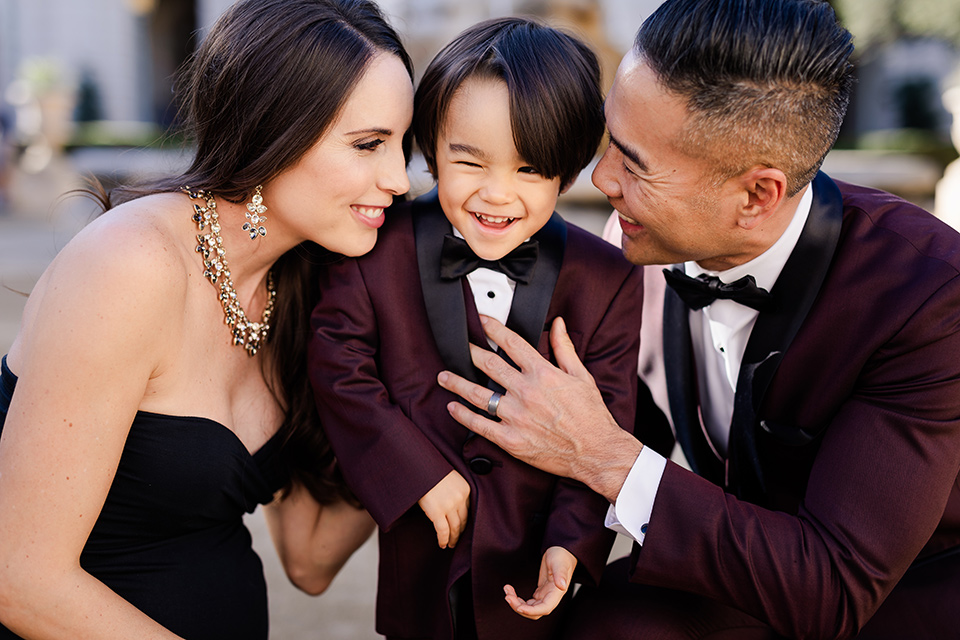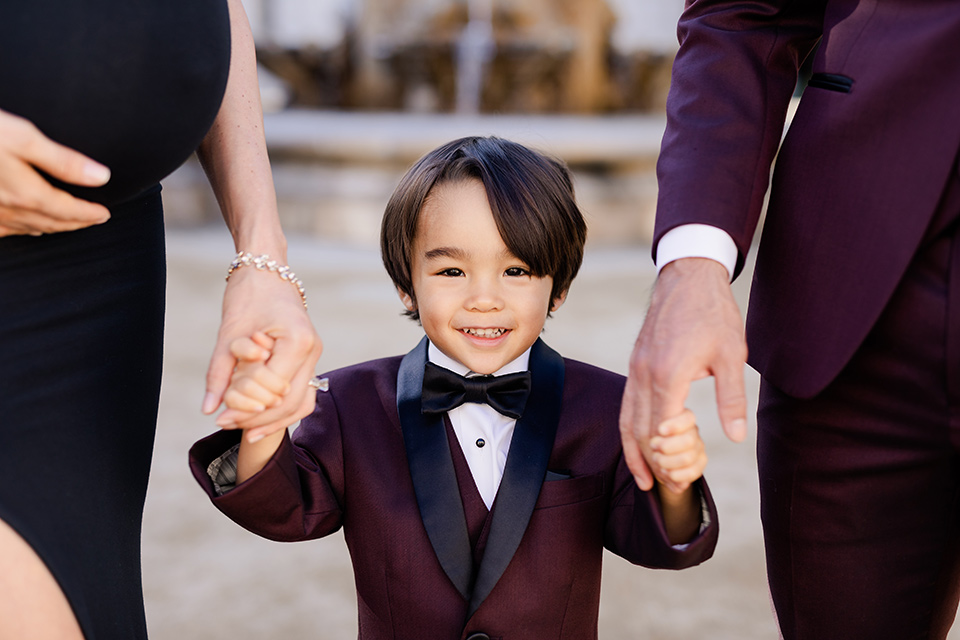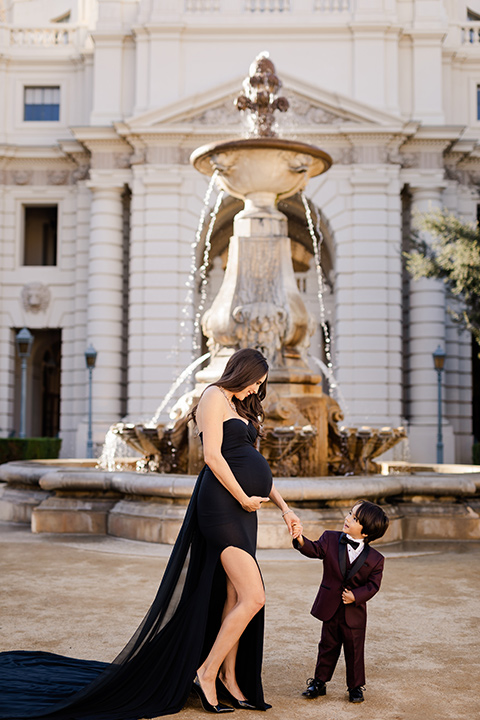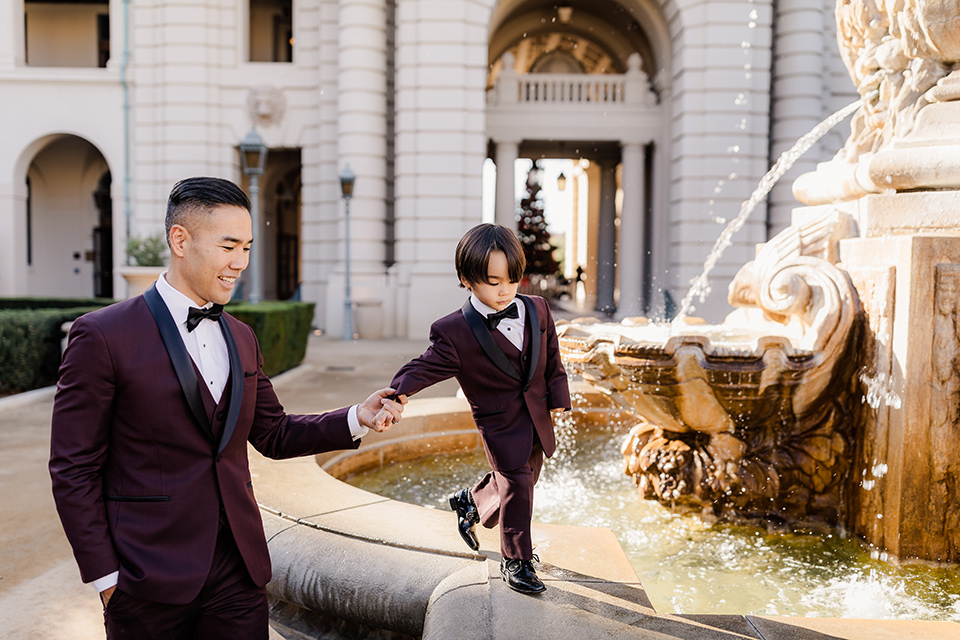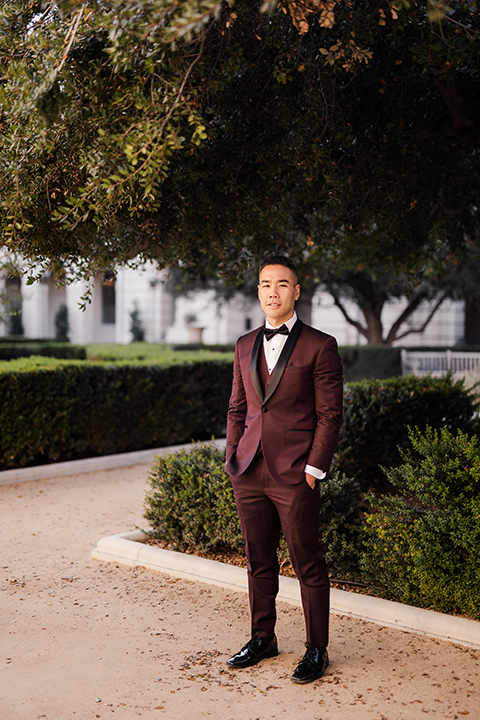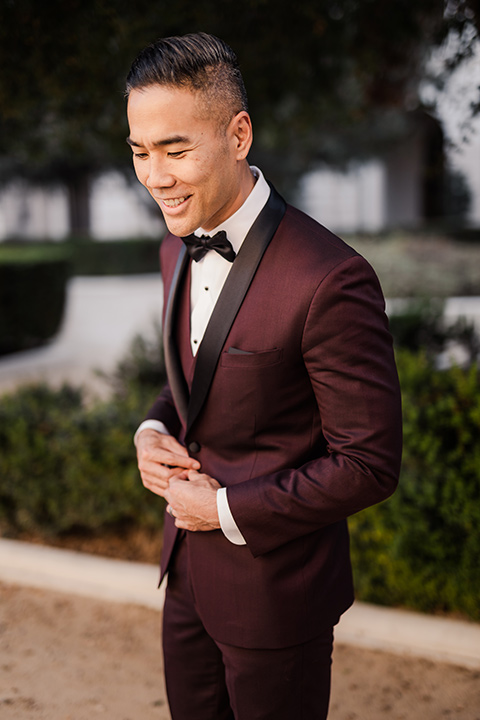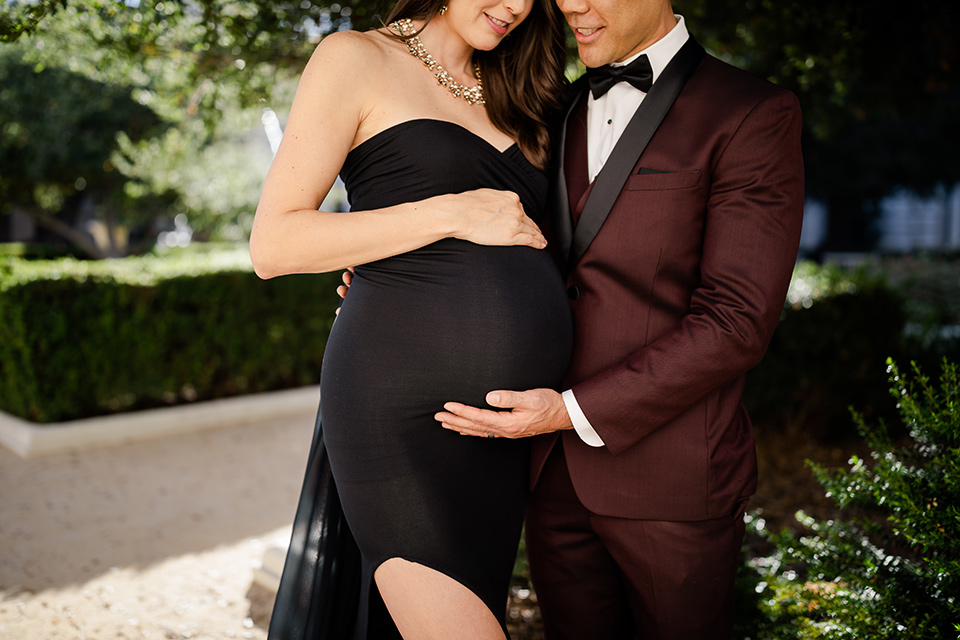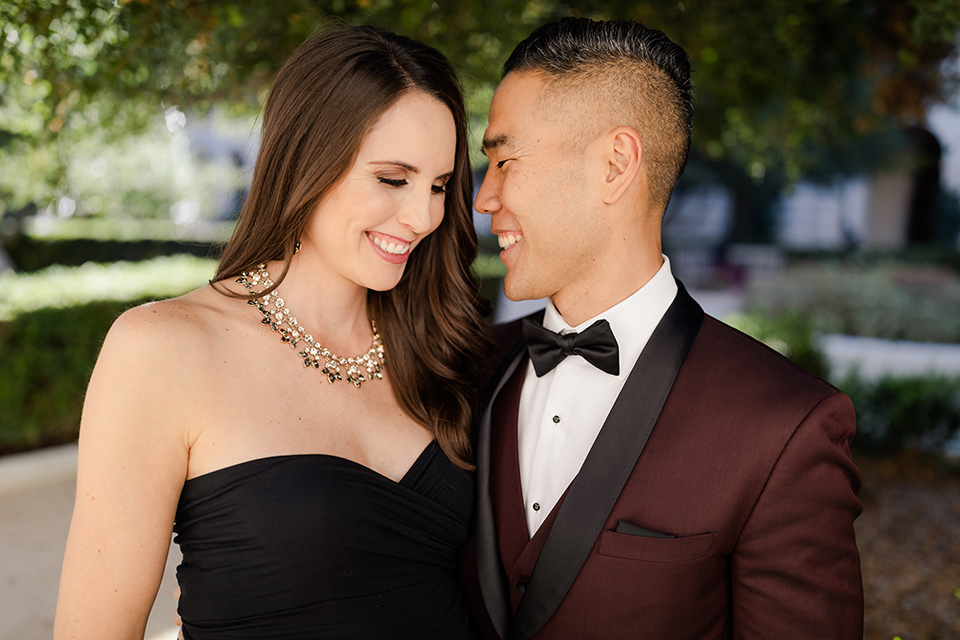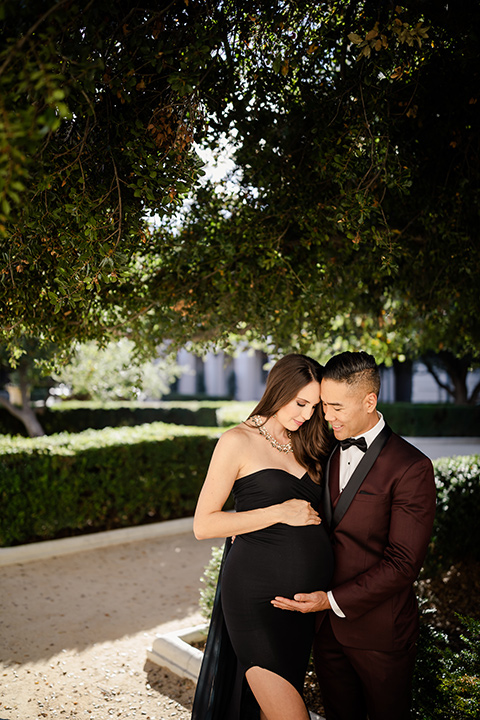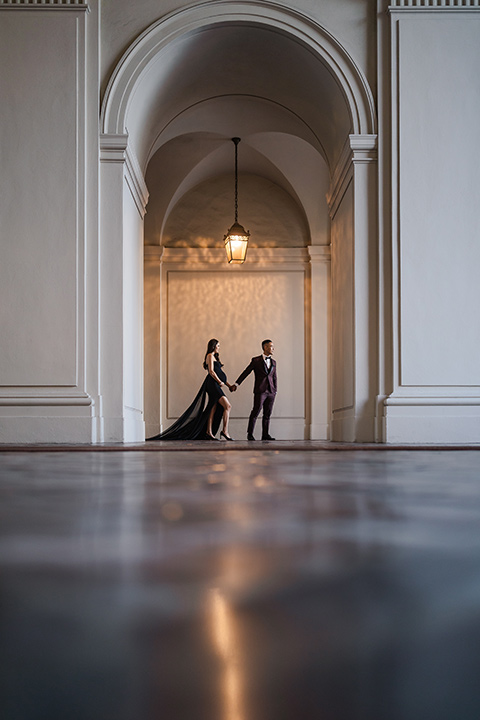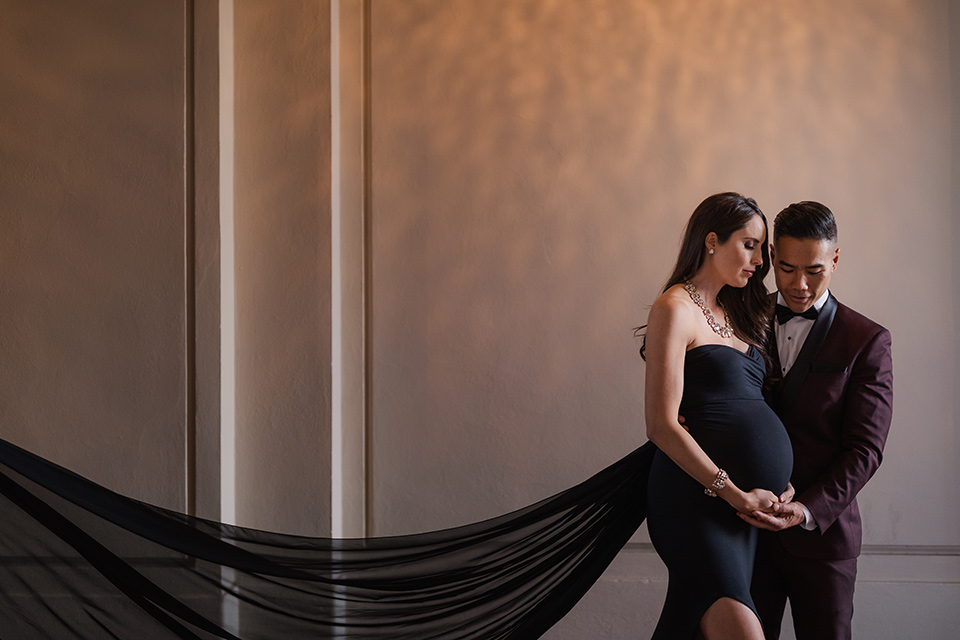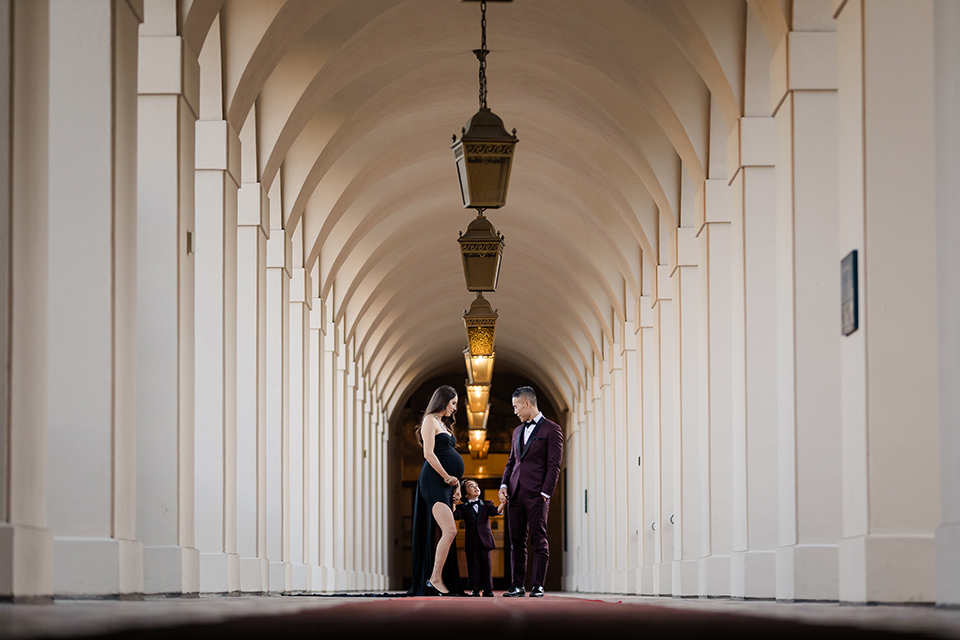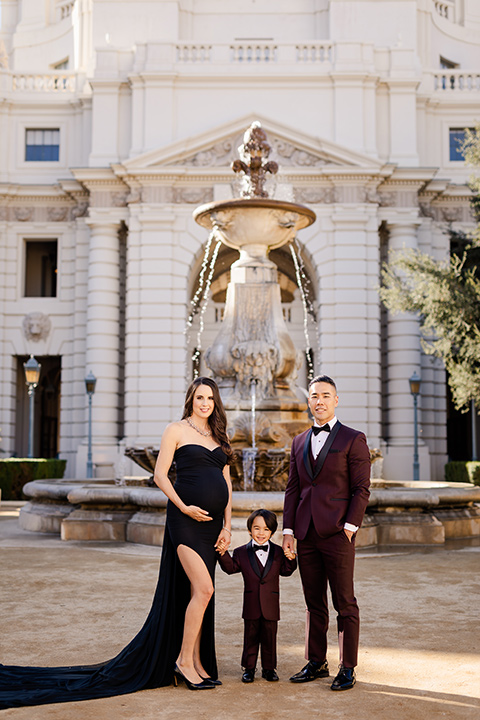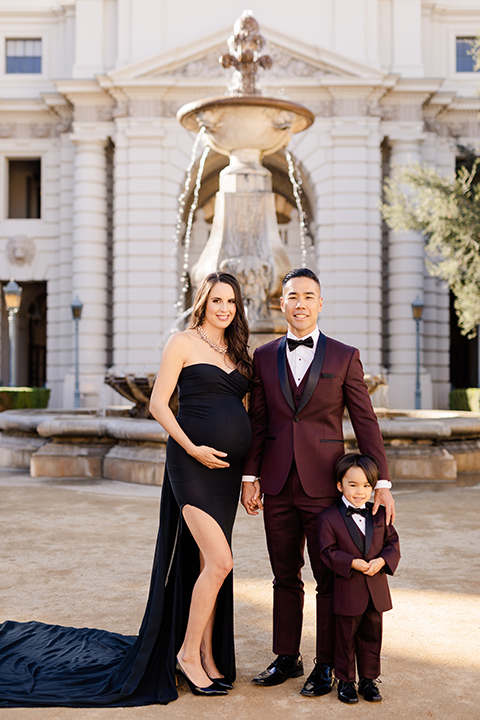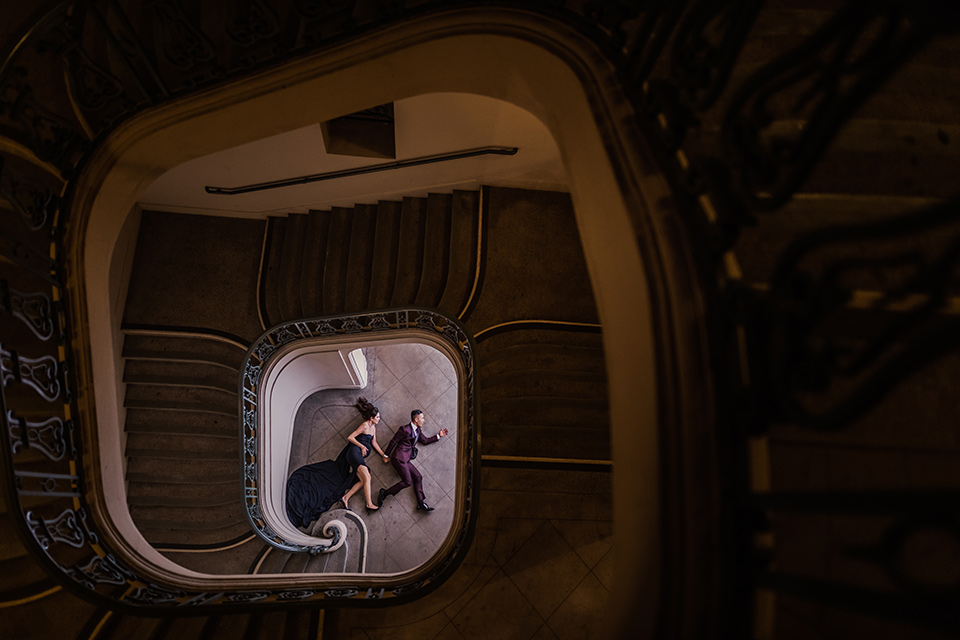 Hair + Makeup: Dolled Up By Lulu | Gown: Sew Trendy | Models: Yvette Benson + Justin Lin