Viva Las Vegas! The city where the sky is the limit, and so are the slots. A place that shines so bright that astronauts can see it from space, and where you can see more than one Elvis impersonator in a city block. We can all agree that Las Vegas is a magical place in the Nevada desert, that is why on average over 10,000 people get married there every month!
In the movies and television shows throughout the years it is easy to think you can just show up and get married, but honestly, there is a little bit of planning that you need to do before-hand. Now, don't freak out, we are here to help! We are going to go through various tips and trends on getting married in this spectacular city. Also, a list of where to take the most Instagramable wedding photos, because let's be real- if it isn't gram-worthy, did you even get married in Las Vegas?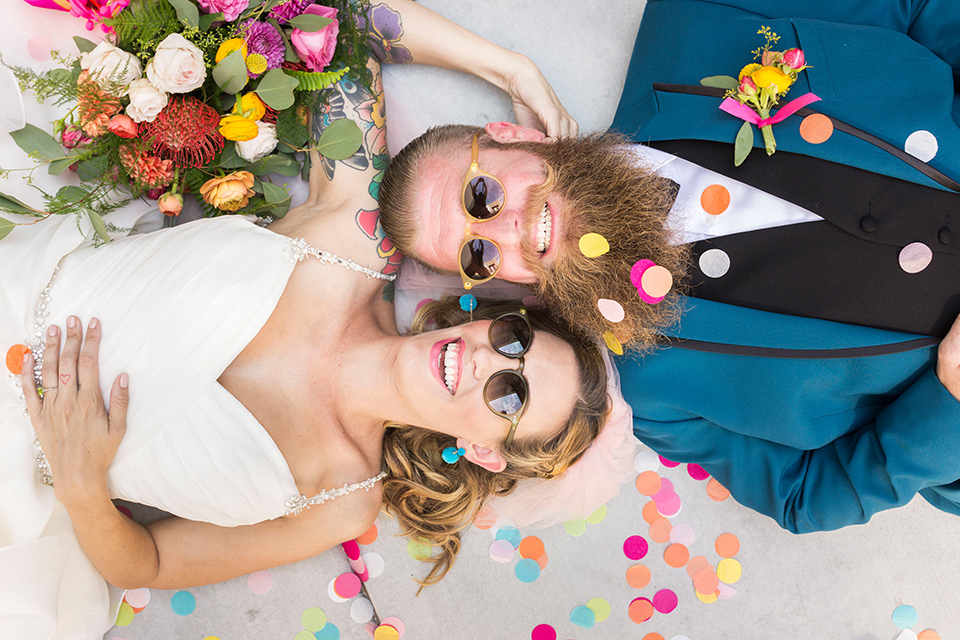 The Paperwork!
First thing is first, you need a marriage license. No, you cannot just show up and think you can get married anywhere. There are still legal forms that need to be filled out. For this, both parties must appear in person before a Clerk at a Clark County Marriage Bureau location. You will need to bring documents such as your social security card or other forms of identification along with the $77 service fee required. The Clark County department suggests that you fill out the online application before coming into a location. For more information on what to bring, along with the application you can visit the Clark County clerk services here. (This is also where you can find information on vow renewal certificates)
Location is Everyting
Next is choosing a date and location. When choosing a location there are many options: on the strip, off the strip, Fremont street, at a hotel, at a chapel…the possibilities are endless. Many of the hotels have packages that work with your reservation and stay. Such as the Venetian Resort, which was voted the "most romantic hotel is Las Vegas" by USA Today. Each of their wedding packages come with professional photography and prints, a full-service wedding planner to take care of all your day of needs, the officiant, and more.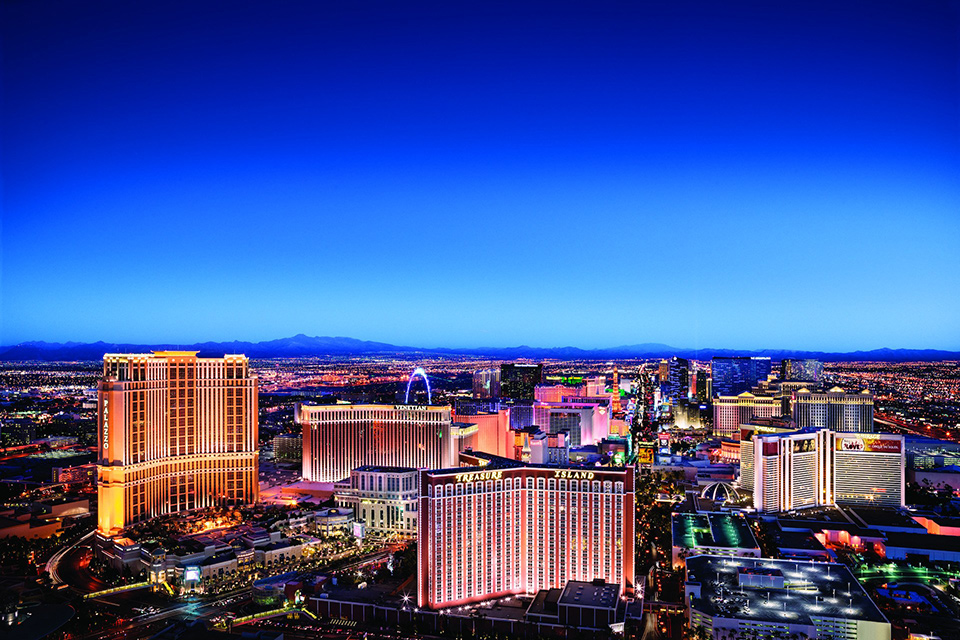 Now, if you are looking to get married at a chapel or entertainment space there is a little more to coordinate. You can get married at a credited place such as the iconic Little White Chapel, where you know the officiants are legal and have the proper credentials. If you go to a more low-key space, you should make sure that your officiant has their proper credentials! There are many scammers out there wanting to take advantage of couples in love, you can check if your officiant is legal at on the Nevada government site here.
Planning Perfection
Regardless if you are getting married in a hotel or a chapel, one thing that we suggest if your budget can accommodate for it, is hiring a wedding coordinator/planner. Especially if you are traveling from out of town, a planner will be able to set up things on the Las Vegas home front for you in advance for you. Relieving much of the pressure that comes with planning the most important day of your romantic life. Remember you are also on vacation and your honeymoon, enjoy it and soak up as much of it in as you can!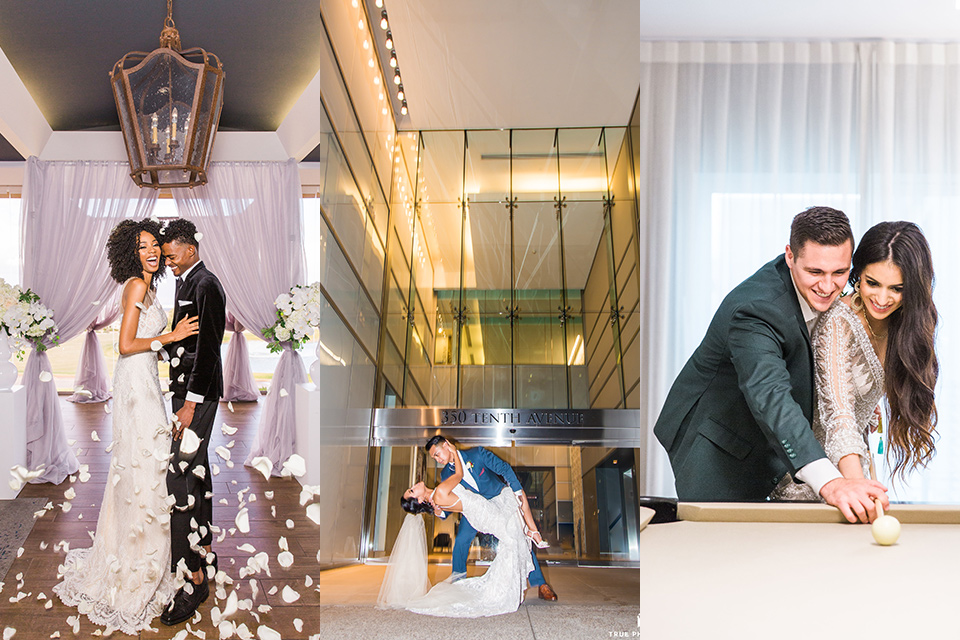 The Afterparty
Now if your ceremony location does not come with a formal reception, you are going to want to coordinate one. This you should definitely do in advance, especially depending on how many people you have with you. If you have a group with you, look for a place with a private room such as the Eiffel Tower's restaurant with two private rooms or Jaleo at the Cosmopolitan. If it is just you and your fiancé you are going to still want to have some dinner before you hit the night out on the town as a married couple. Click here to check out this list on the most romantic restaurants on the strip for two.
(PSA: make sure to let your hotel or restaurant know when you book that you are there for your wedding, you may find some upgrades or free dessert come with those magical words)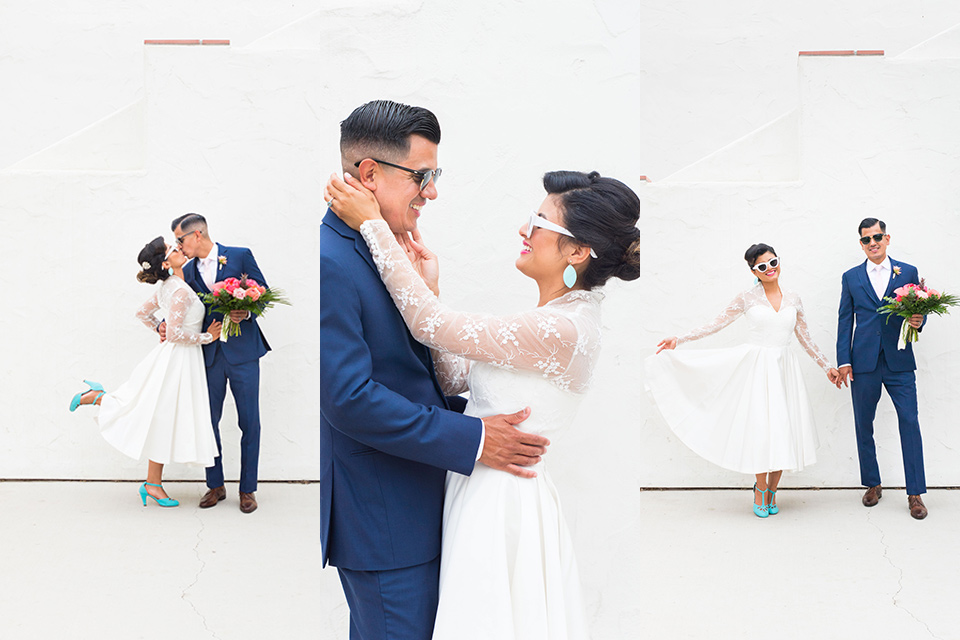 Now that you have all your venues and reception in order, now what? Well, make sure to get your flight and other transportation in order as well as hotel. Once this is taken care of and you have invited all those you want to invite, then comes the fun part, in our very openly biased opinion, the fashion!
The Big Day Fashion
The great part of getting married in Las Vegas is the accessibility to, well, everything! Don't feel like packing a suit and a wedding dress? No problem! For women who want to wear a gown, you can find the perfect attire when you get there in the many shops such as The Forum Shops at Caesars or you can even rent your dream dress just for the time you are there! For those who want to wear a suit or tuxedo for the big day, look no further! We have 3 locations all minutes off the strip that will take care of all your needs!
Live out of town? No worries, you can look at our gallery and submit your measurements over the phone or online. We will also set up the coordination to drop off and pick up the attire directly to your hotel for a $10 fee both ways. Sizes are not spot on? No fear, we can easily have something adjusted for you to make sure that you look picture perfect on your big day.
Need something last minute? We also have multiple stores locations near the strip to accommodate quick turn around orders. Just come on in, and we can measure and fit you for garments that you will be able to take with you that day.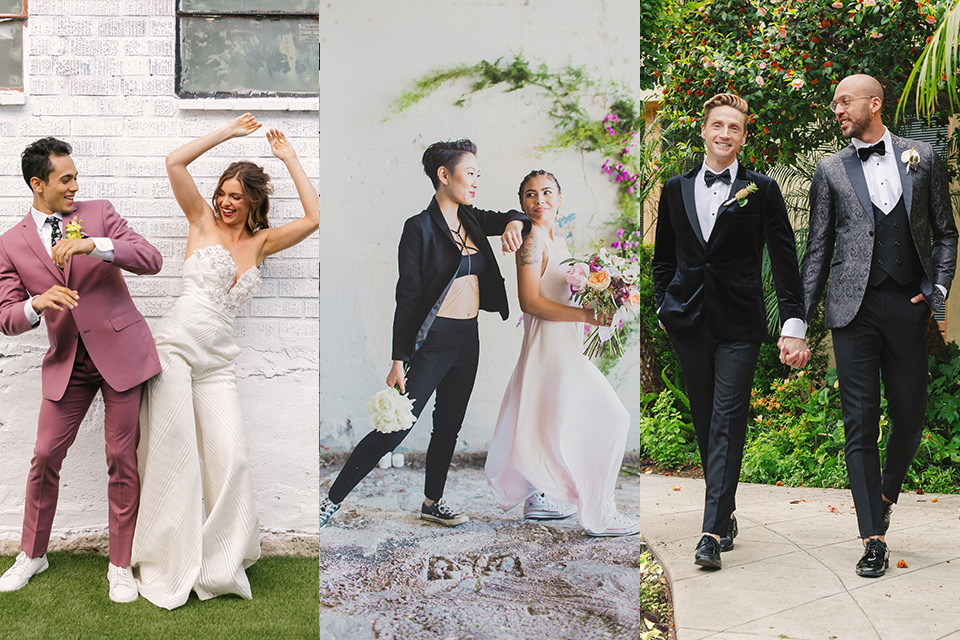 Want more tips on planning your Las Vegas wedding? Pop over to our other blog for the insider's scoop on where to take the most Instagram-Worthy Las Vegas Wedding + Engagement Photos!