It's Your Wedding, Mix the Genders on Both Sides of the Wedding Party If You Want To!
We all have that friend, cousin, sibling etc. that we want to have next to us on the big day but traditionally wedding party members were in one of in two categories: groomsmen and bridesmaids.  Well, to heck with those gender party lines!  Now there are bridesmen and groomswomen or just people in the wedding party... And we are here to say, have whomever you want next to you on one of the biggest days of your life- and we will be there to help with the styling!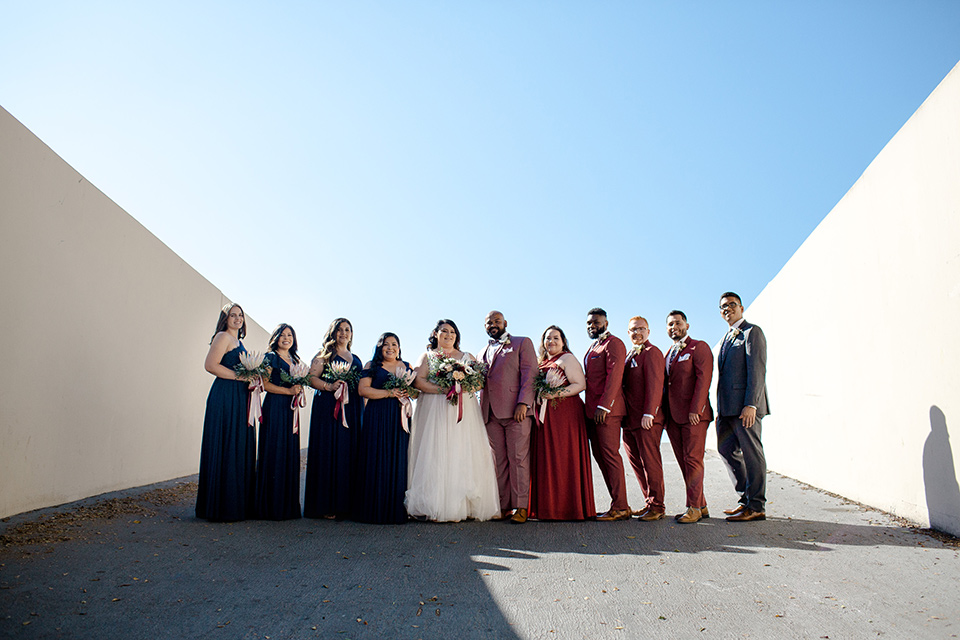 Groom in a Rose Pink Suit + Groomsmen in Retail Burgundy Suit
Cohesive Styling is Key
When it comes to styling your bridal party no matter what gender or wedding design, remember to keep it cohesive.  This can be done by keeping everyone in the same colors, patterns, or tones.  Even the most colorful or dramatic weddings have one of these elements. We've seen some wedding parties where they try to use too many colors and it just gets confusing. We recommend using no more than two main colors and, if neutral accent colors are needed, keep them to a minimum and only use one or two.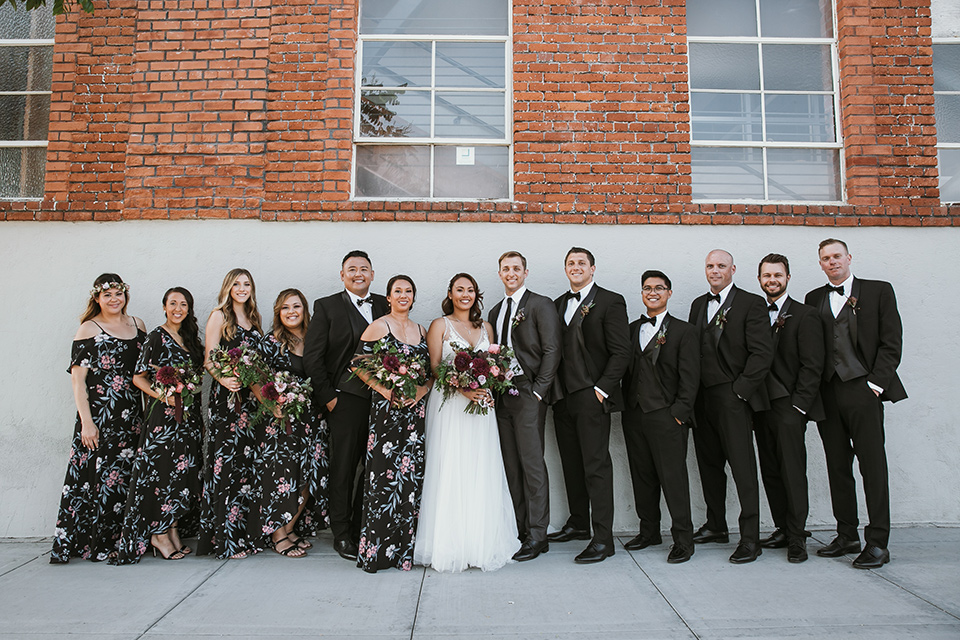 What we love most about this wedding is the way the floral gowns are complimented by the black and charcoal tuxedos of the groom and groomsmen.  The bridesman on her side is wearing the same style as the groomsmen, allowing for a cohesive and monochromatic color scheme that is uber chic and flat out cool!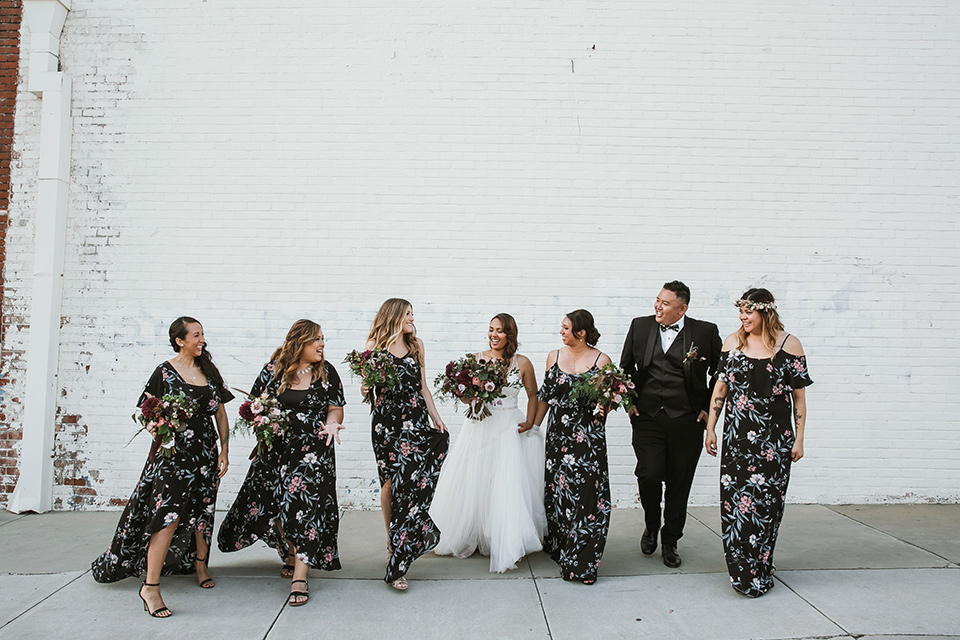 Groom in Charocal Tuxedo for Purchase + Groomsmen/Bridesman in Black Shawl Tuxedo for Rent
Make Mixed Gender Wedding Party Styling Fun
This bridal party went with a fun tropical garden vibe with vibrant colors!  The groomsmen wore blue suits while the groomsladies wore blue skirts and cream tops- perfectly complimenting the bridesmaids attire in pink.  The Bridesman wore a fun pair of rose pants with a cream top as well- again keeping with the vibe and color scheme of the overall bridal party. (The guy in the blue vest was the officiant, FYI.)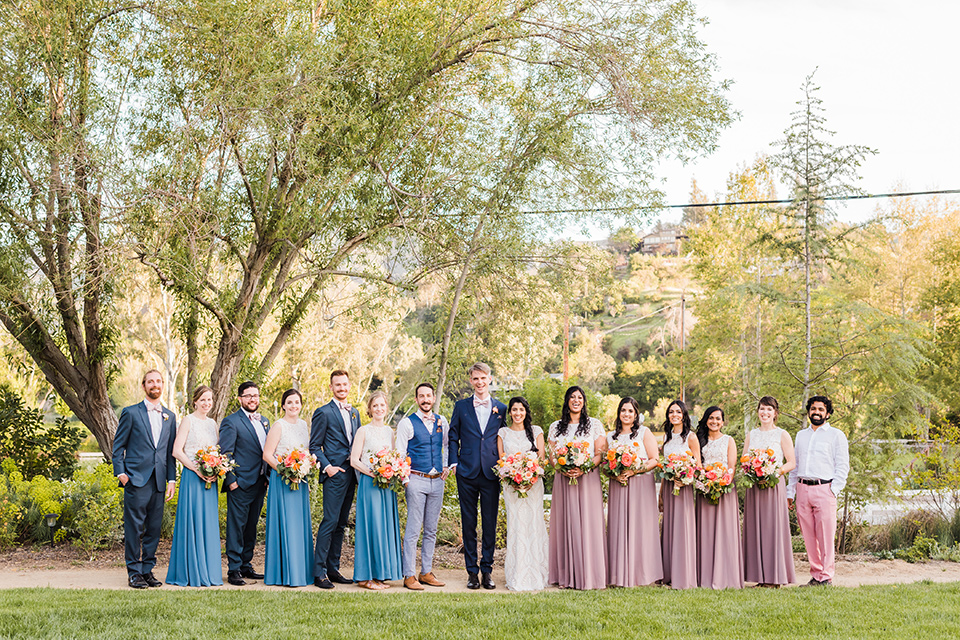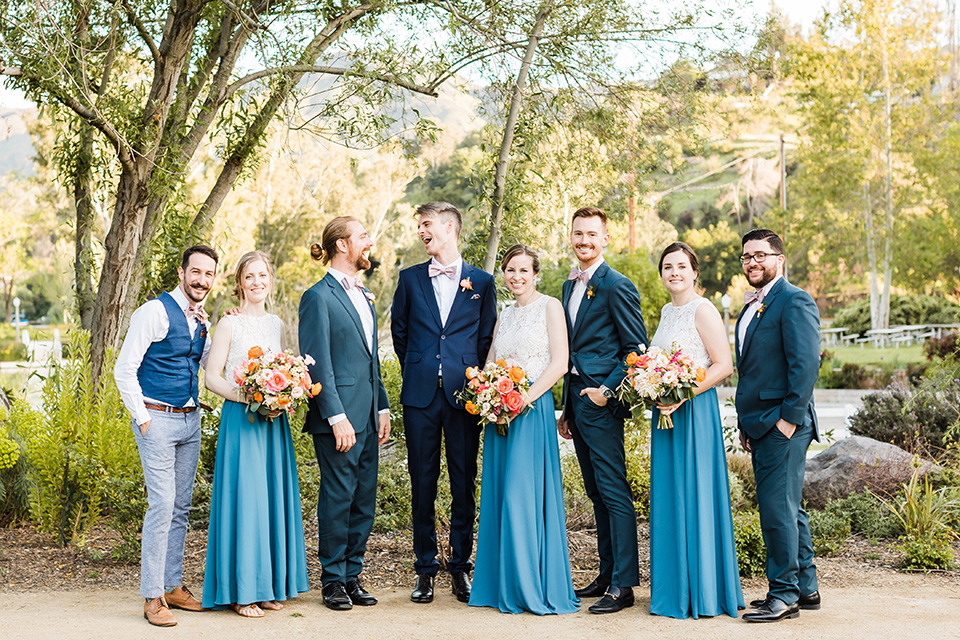 Groom in Navy Suit + Groomsmen in Slate Blue Suit 
Women's Tuxedo for the Win
We love how this groomswoman rocked our women's tuxedo for this glamorous cathedral wedding.  Pairing it with a traditional white collared shirt + bow tie and a pop of fun with the black heels created the perfect look.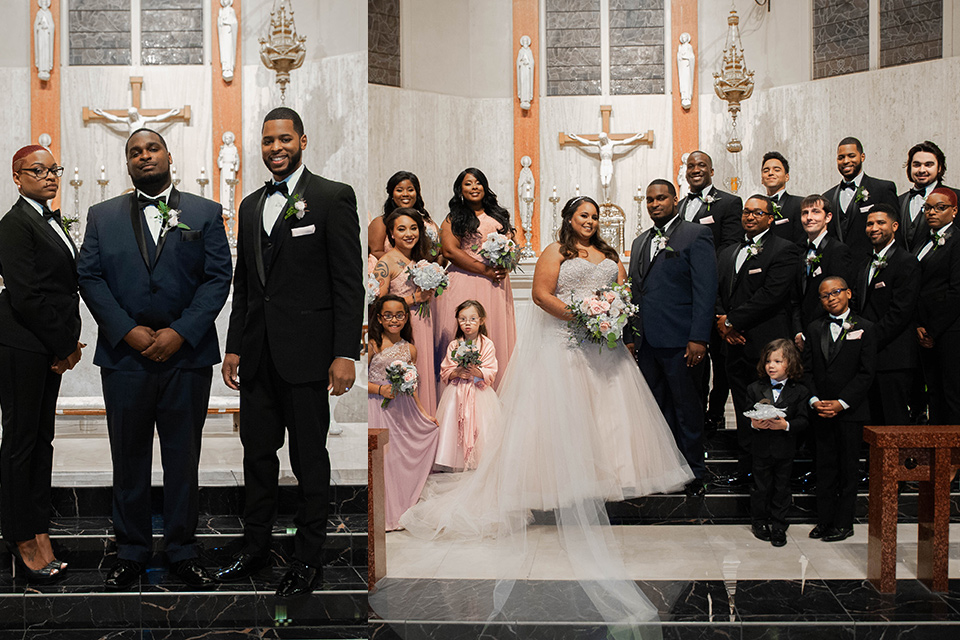 Groom in Navy Shawl Lapel Tuxedo + Groomsmen in Black Shawl Lapel Tuxedos + Groomslady in Black Shawl Women's Tuxedo
Wedding Party Color Match Perfection
When deciding what to have your groomslady or bridesman wear, you have a choice of having them in a different color as the rest of your line up, or like this wedding, have them match perfectly!  We love how this woman's gown matches our cobalt blue suit.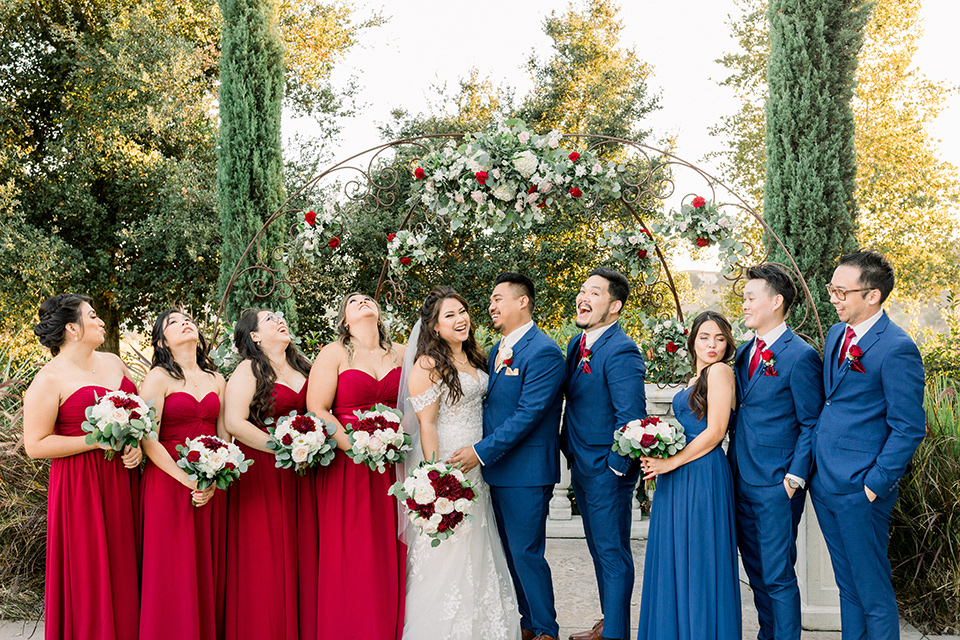 Groom + Groomsmen in Cobalt Suit
Your Squad, Your Day, Your Way
No matter who your squad includes, we want the people worthy of being at your side there!  We hope this helped you see how you can style your bridal party for any theme or design, but if you are needing more inspo head on into any of our locations or give us a shout out on social media.  We are here for you and all of life's most photographed moments.
We'll also keep adding images to our Pinterest Board for "Mixed Gender Wedding Party Ideas" so click to that for ongoing inspo!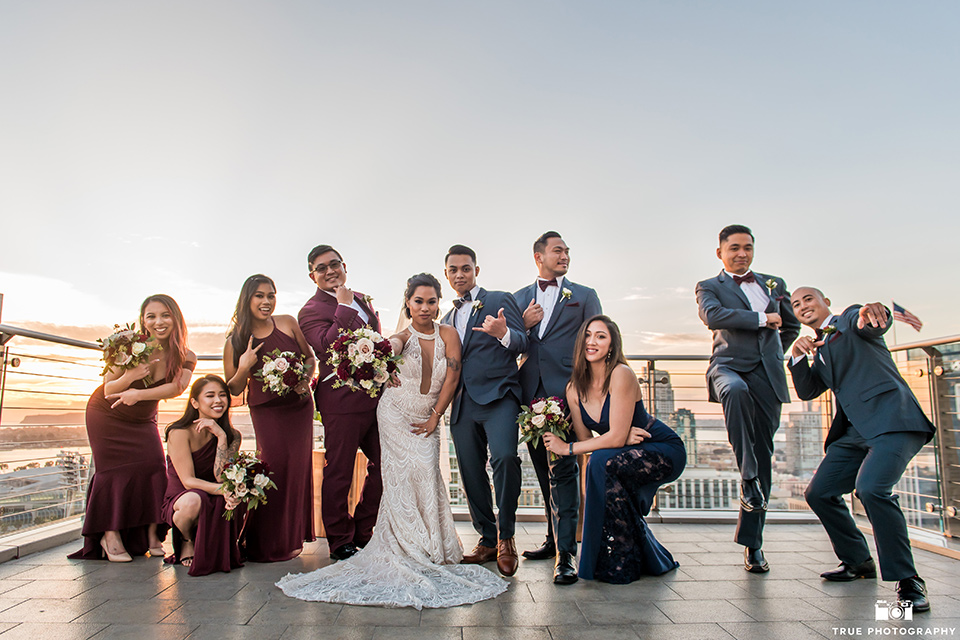 Groom + Groomsmen in Slate Blue Suits + Bridesman in a Burgundy Retail Suit