Venue: Imperial Sand Dunes
Photography: Bree + Stephen Photography
Menswear: Black Shawl Lapel Tuxedo with a navy velvet bow tie

Whoever said you only can use a tuxedo for your wedding is seriously disturbed… (yes, that was a reference to Mean Girls- we have a wide knowledge of quotes here at FT). Why not kick off the wedding festivities with an engagement photoshoot? Take it up a notch and kick it off with an engagement shoot at the sand dunes?! This is a trend that has been catching steam for a while now and we are more than on board with it! Just take a look at these stunning photos by Bree + Stephen Photography! The way the dunes create the vast open background, the way the light reflects on everything, and the colors you can play with in the design are just simply magical!
One of our favorite things to see is black tie style in a natural setting- specifically the desert. The mix of sand and raw beauty contrasted with luxurious gowns and tuxedos is something we will always be obsessed with. The bride wore a deep emerald green dress that flowed in the wind perfectly, allowing it to be captured in the photos impeccably. The groom wore a traditional black shawl lapel tuxedo that fit him perfectly. Yet our favorite part of his look was his deep green velvet bow tie to match his stunning fiance's gown. Together these two look like the most fashionable mirage in the middle of a sand storm, and we're into it..
Wondering what to wear to your engagement photos? Head into one of our many locations or go online to see all the styles and designs we carry in suits and tuxedos for rent or purchase.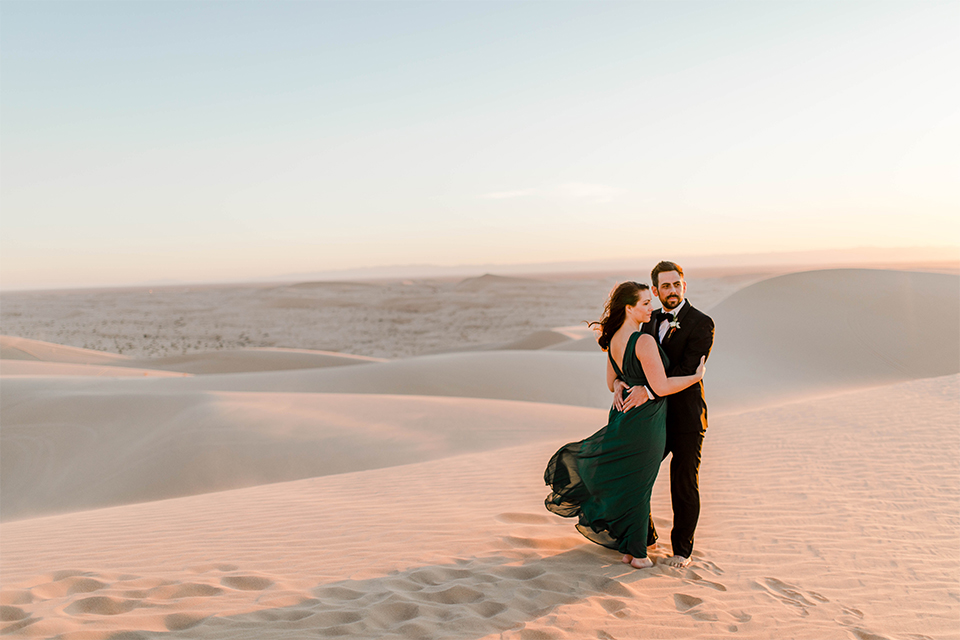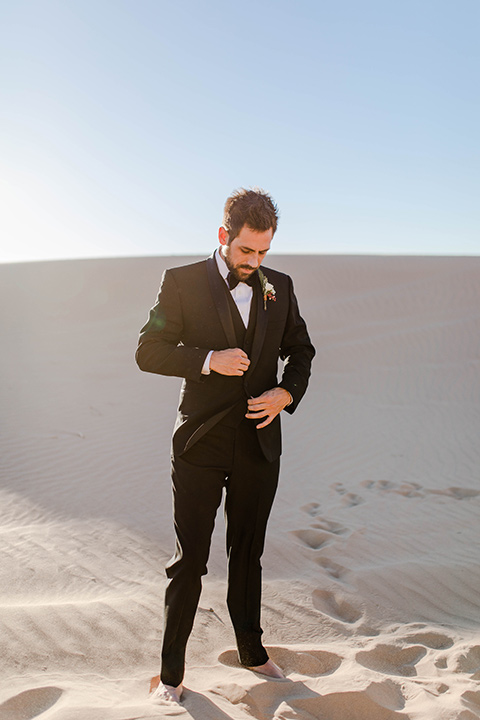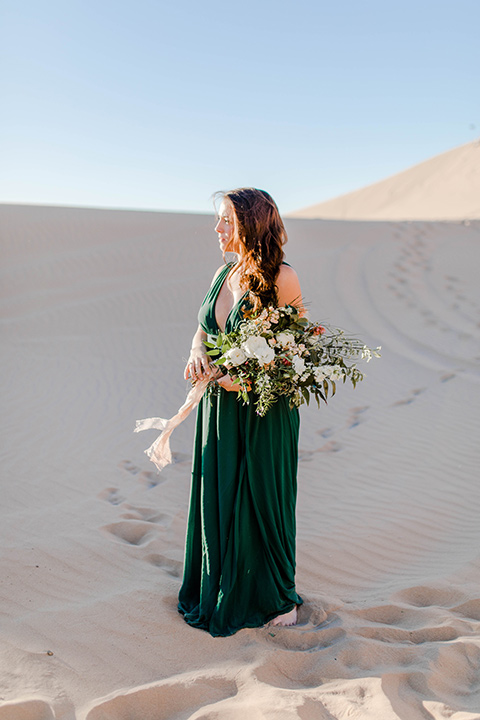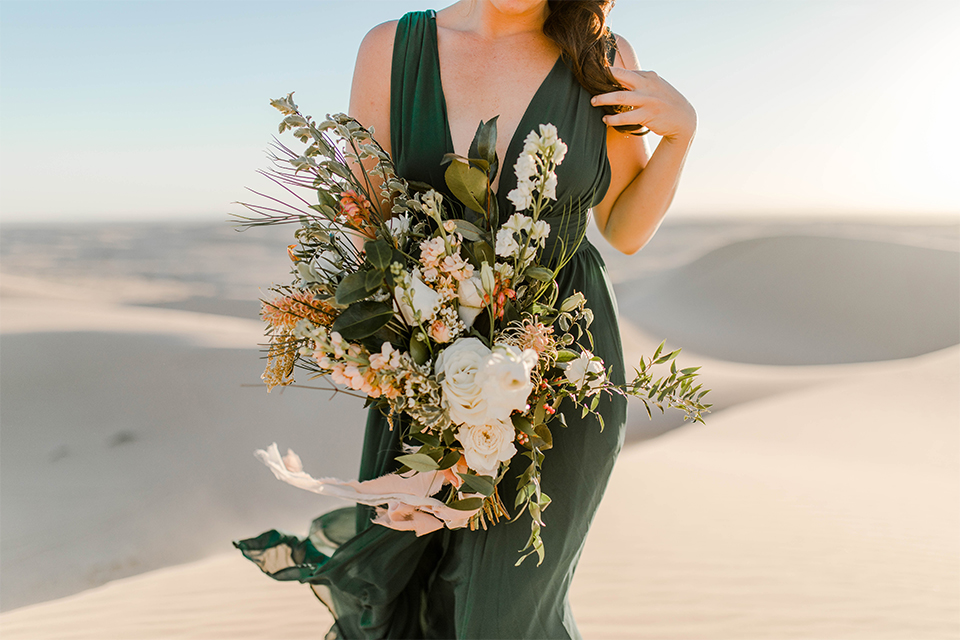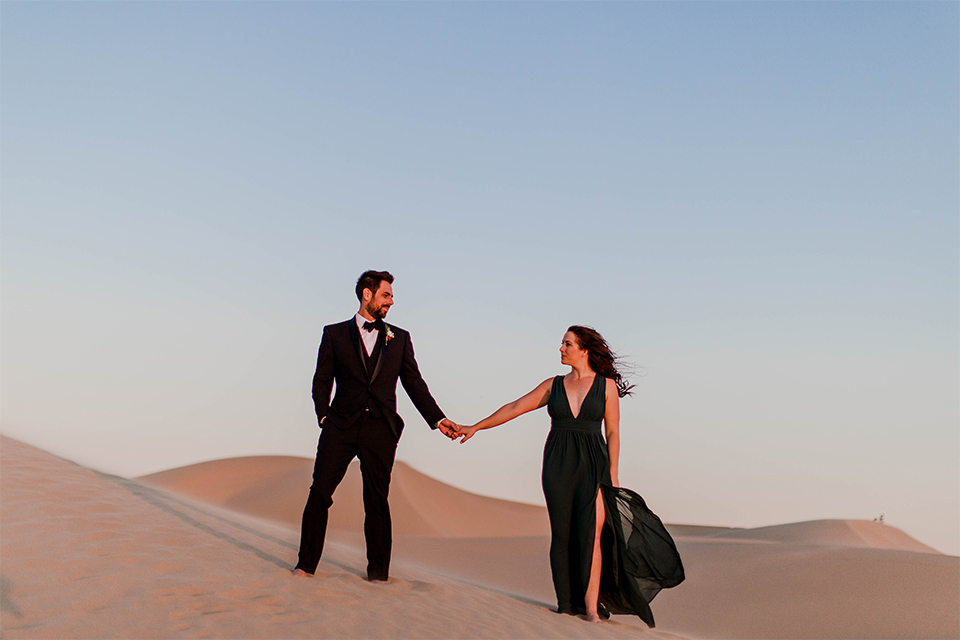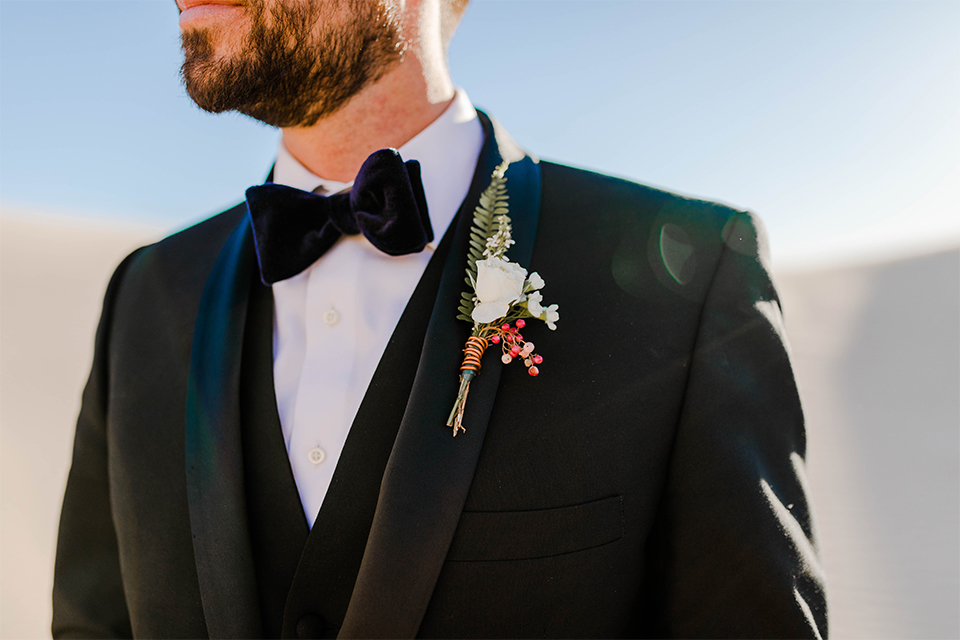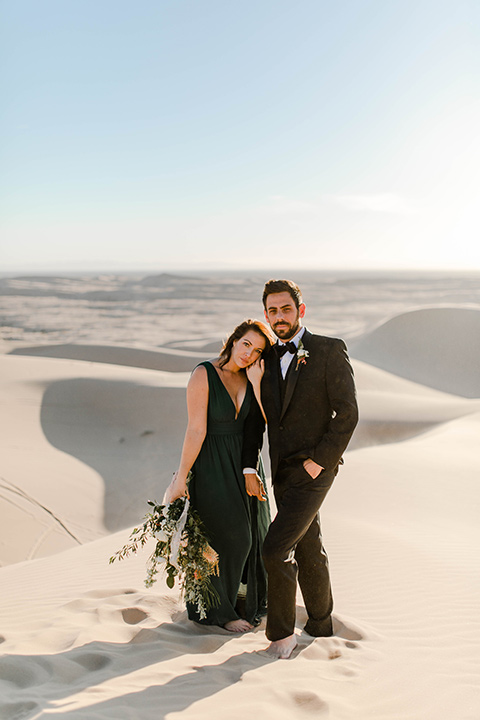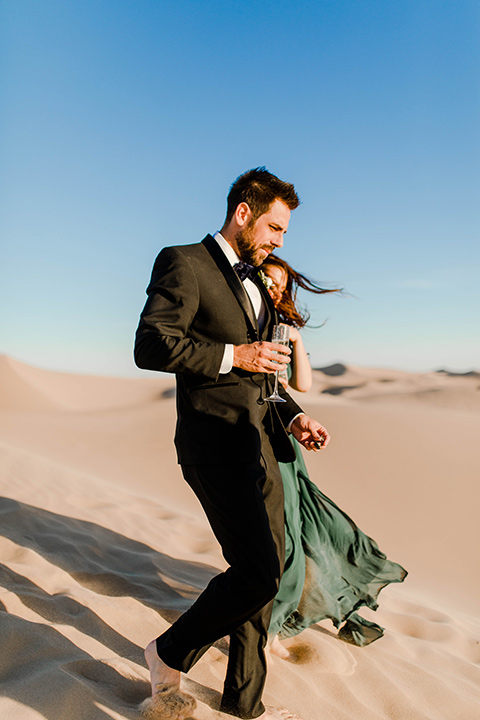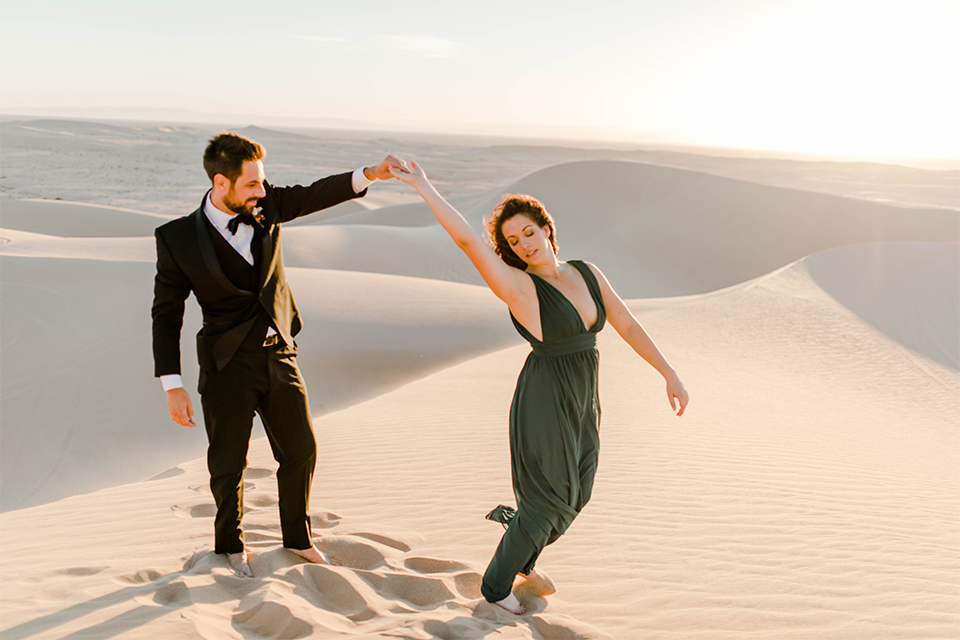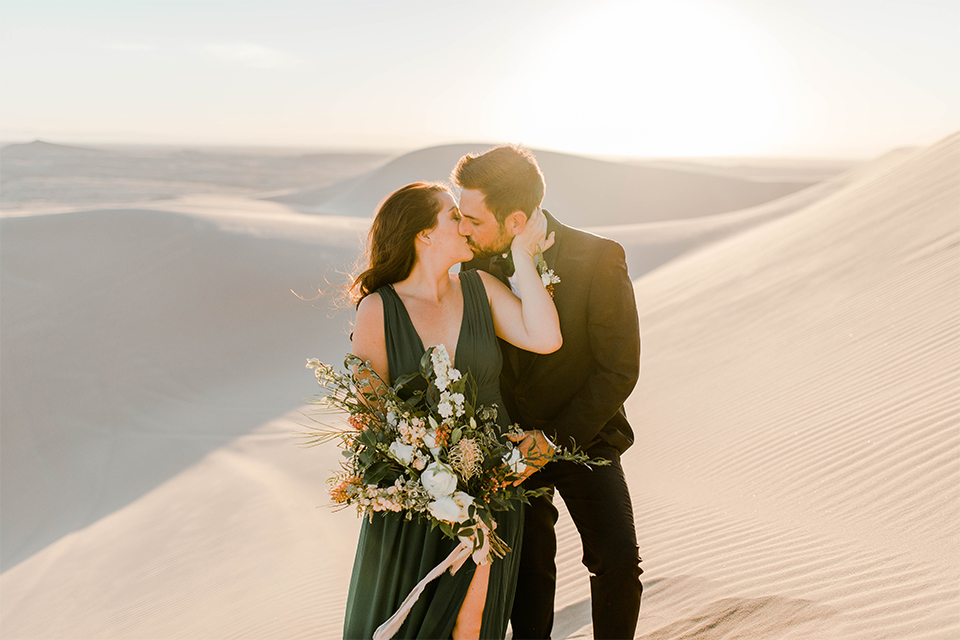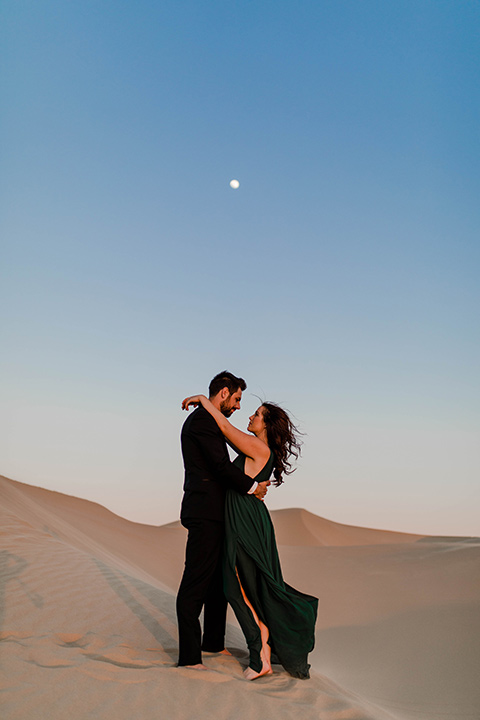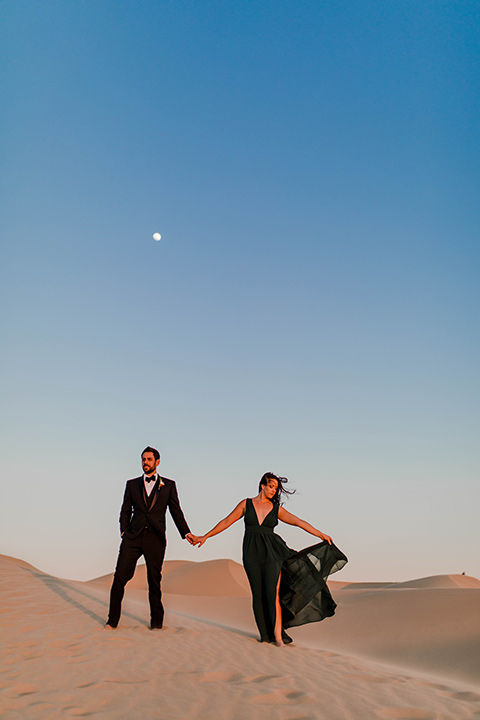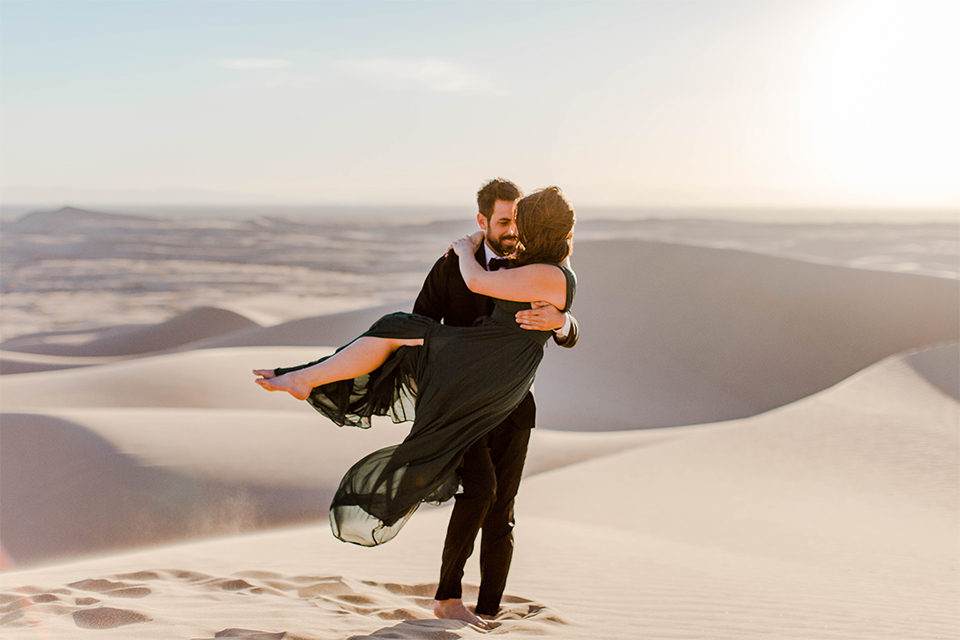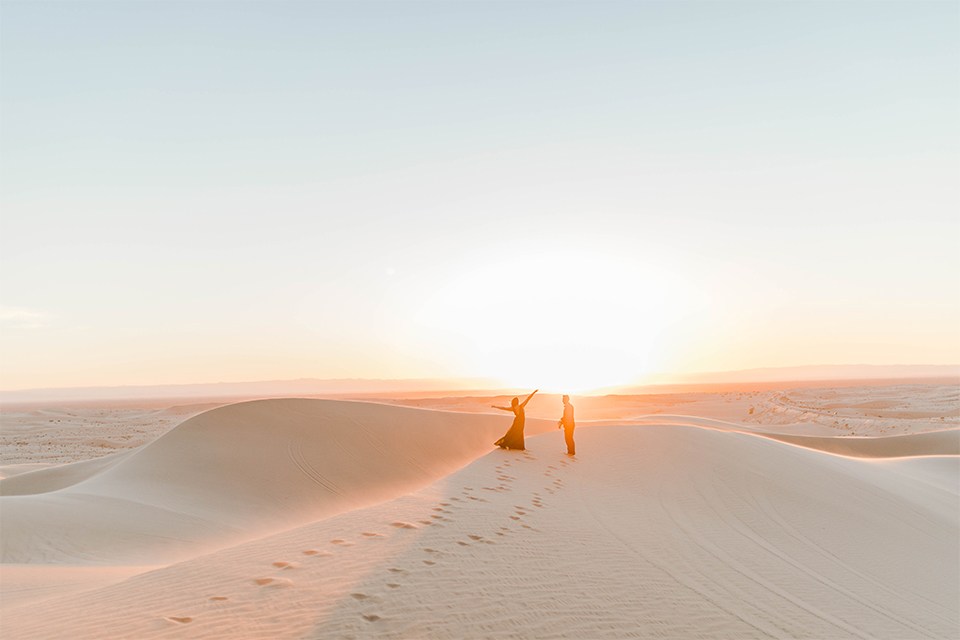 This wedding was also featured on Bree and Stephen Photography

Florals: Fox & Flora Designs | Beauty Coordinator: Elwynn + Cass | Makeup: Ankerman Artistry | Gown: Lulus