Venue: Black's Beach - San Diego, CA
Event Planning + Design: Gabi Events
Photography: Jessica Van of France Photographers
Menswear Style: Light Grey Peak Lapel Suit by Ike Behar with a long red matte tie
We all love a beach wedding, however, for this styled shoot, our Lead Designer and Planner Gabi of Gabi Events decided to throw a spin on the 'typical' beach wedding style. In this particular shoot, we paired the romantic, soft style of the bride with the edgier, bolder colors of deep red. The shoot brought together traditional with non-traditional elements, creating an impactful vision. It captures a unique take on a beach wedding with a light and airy style, all while harnessing a bold accent color to really create a statement of love, passion, and fire. The location of the photo-shoot, Black's Beach, a favorite surf spot for Gabi was the perfect backdrop. Subtle beach waves, breathtaking views of the geometrical cliffs vertically rising hundreds of feet in the air combined with the natural landscape created an intimate and tranquil setting. Our inspiration is based on the beautiful juxtaposition between the rigidity of the cliffs as they meet the fluid waves that crash against them. To evoke the full spectrum of a relationship, we paired bold red hues, the color of passion, with a light, airy palette, reminiscent of the romance and innocence of new love. Below are a few highlights from our shoot.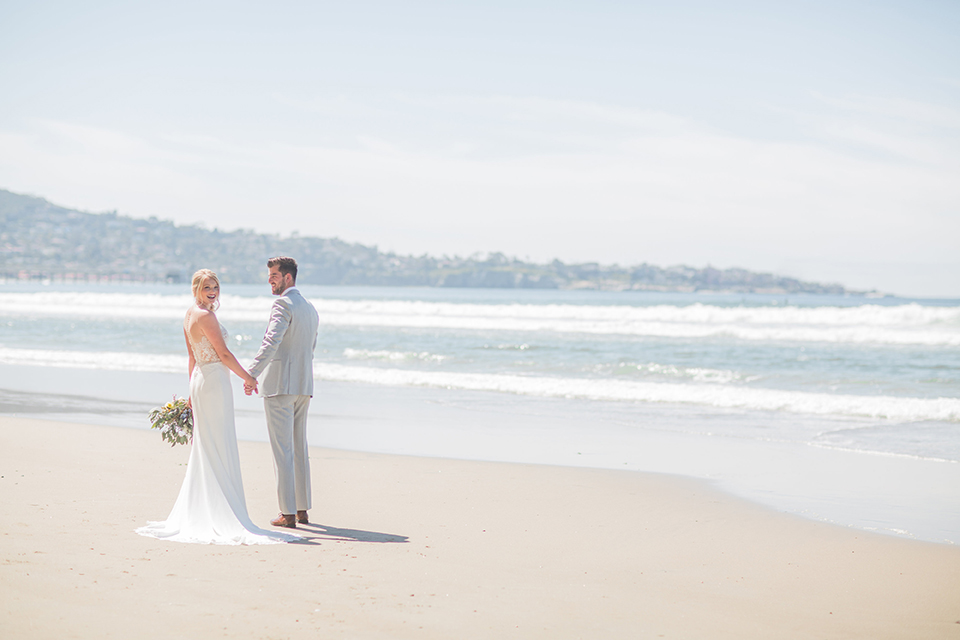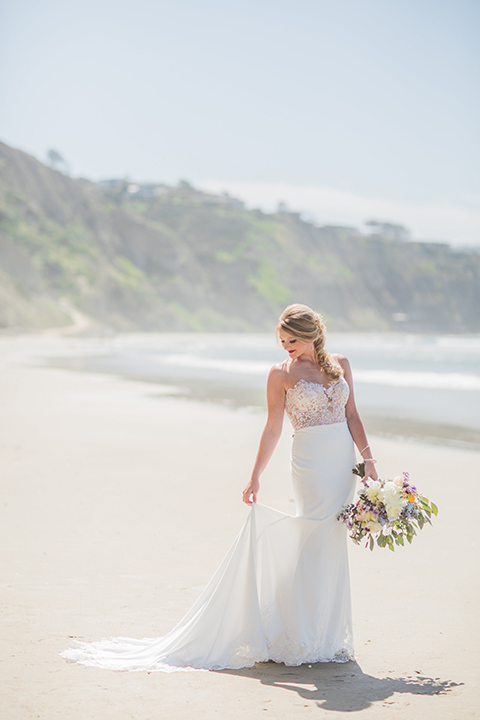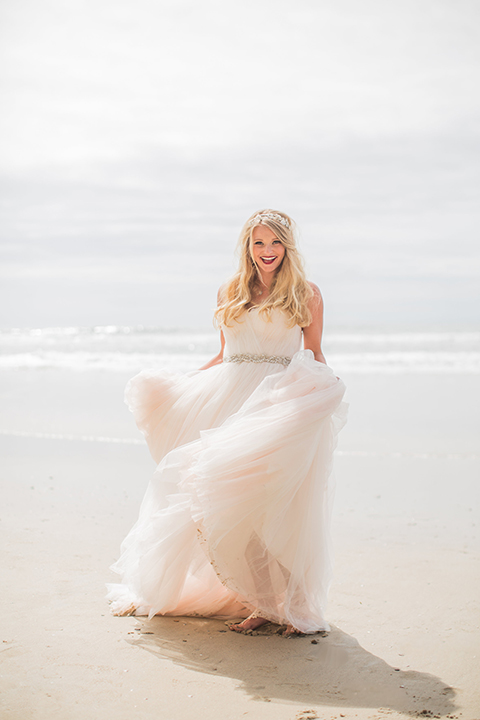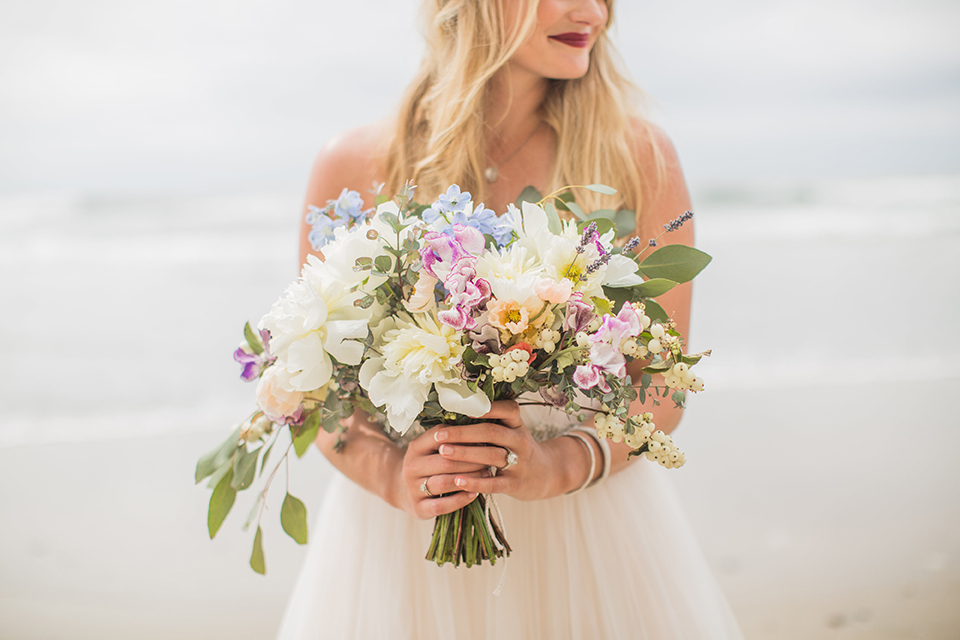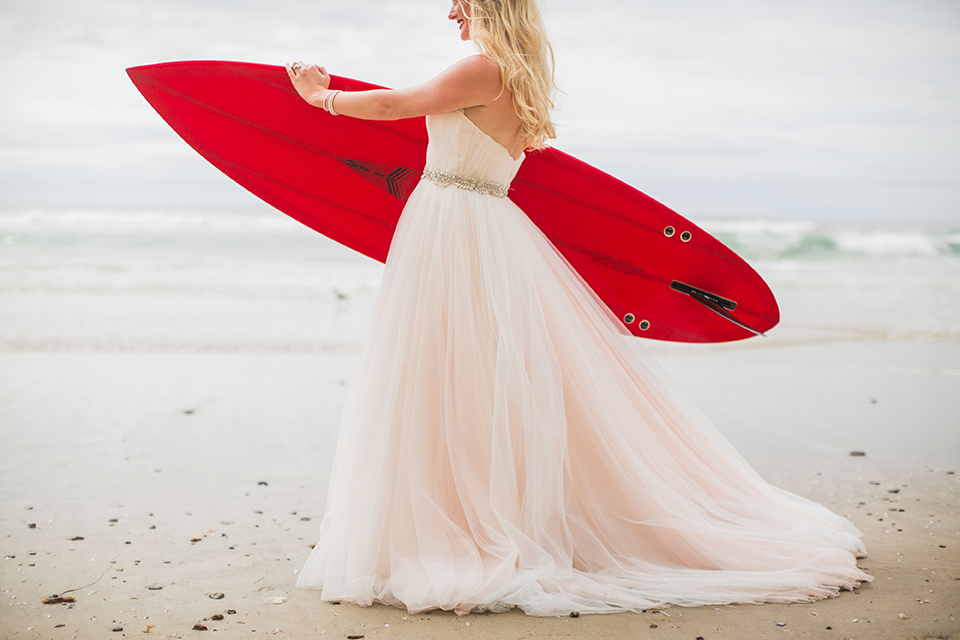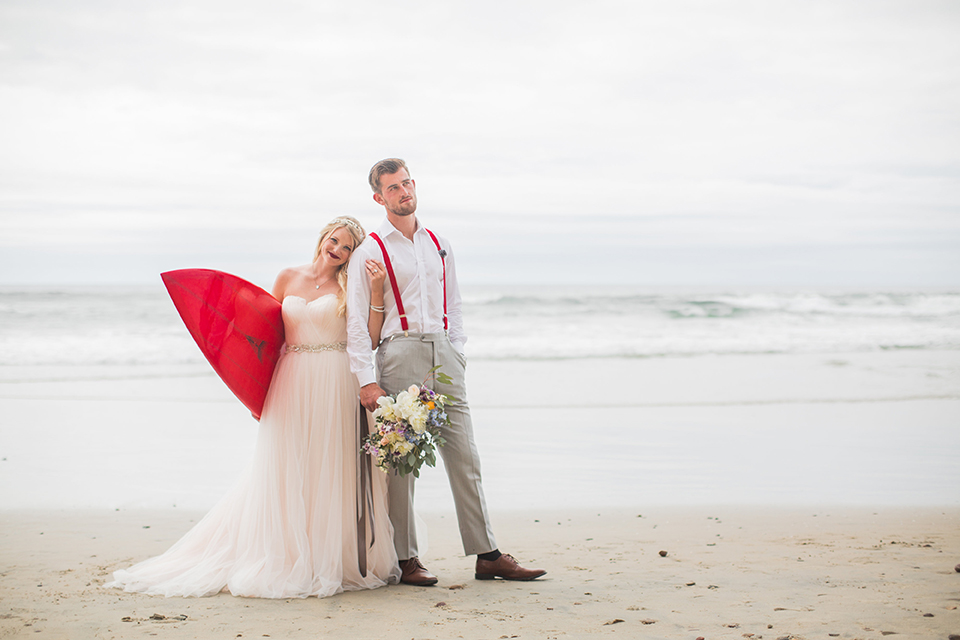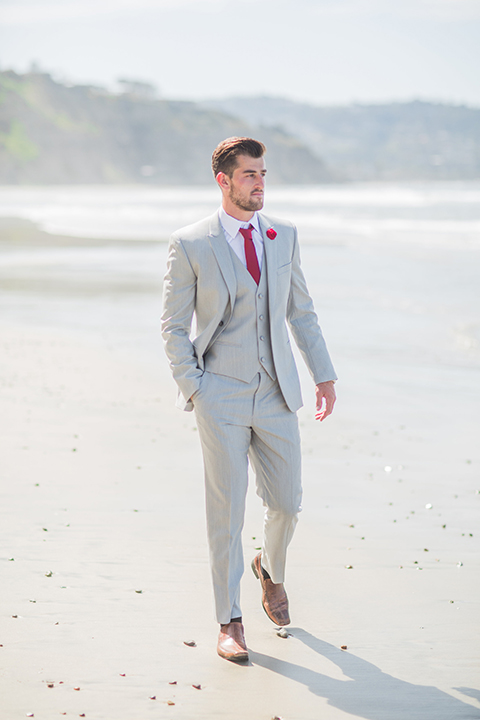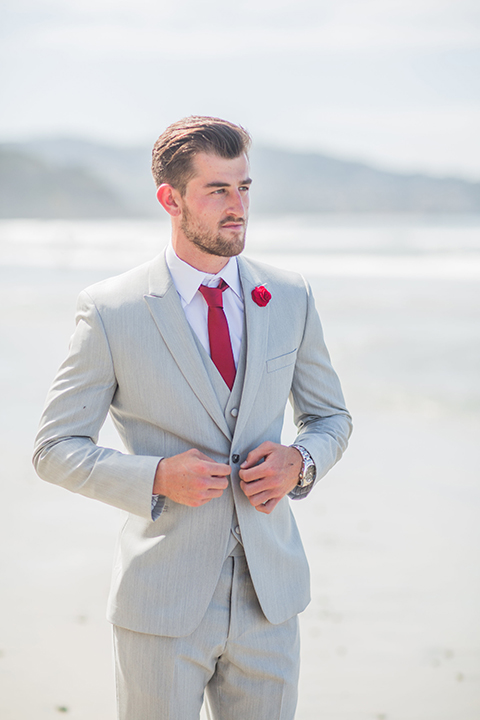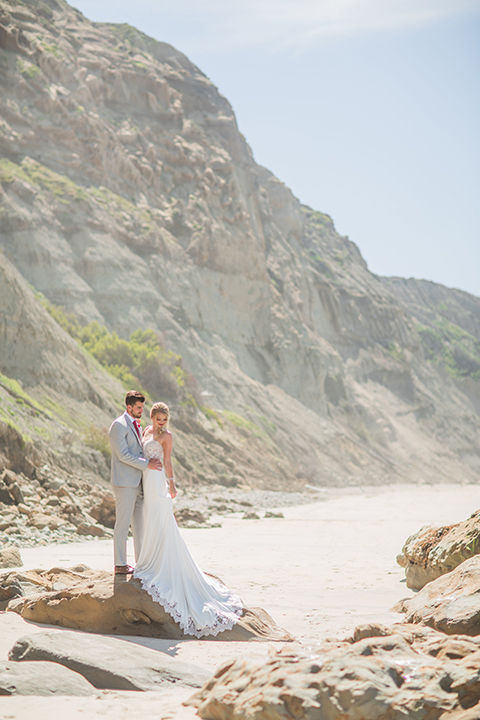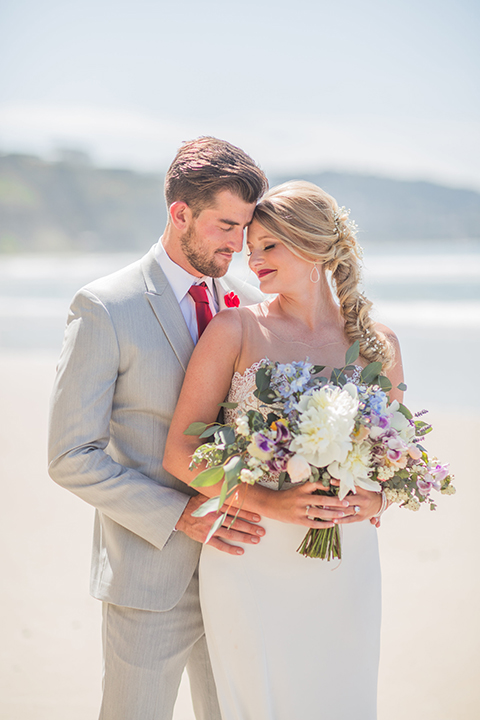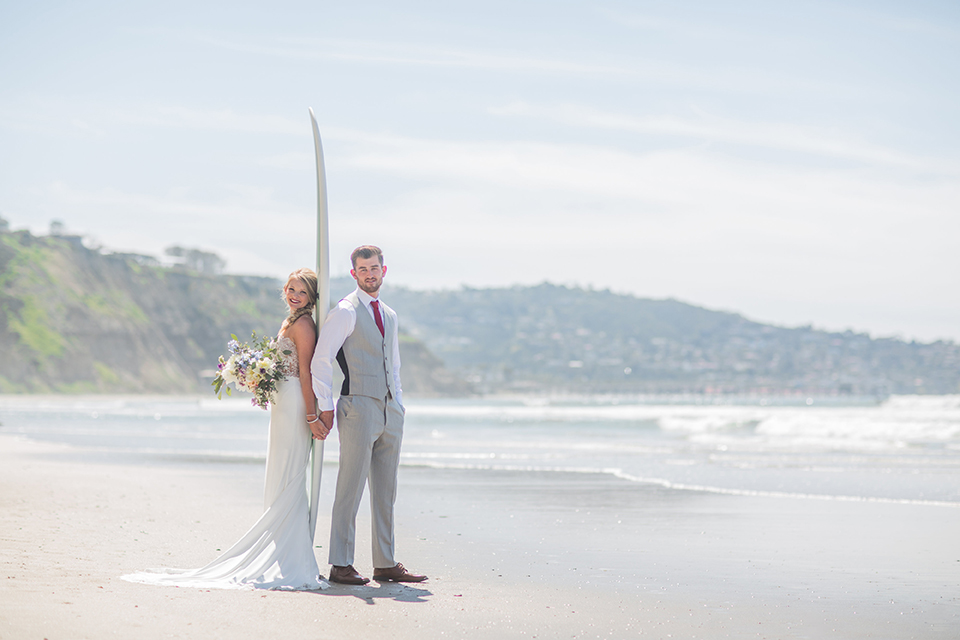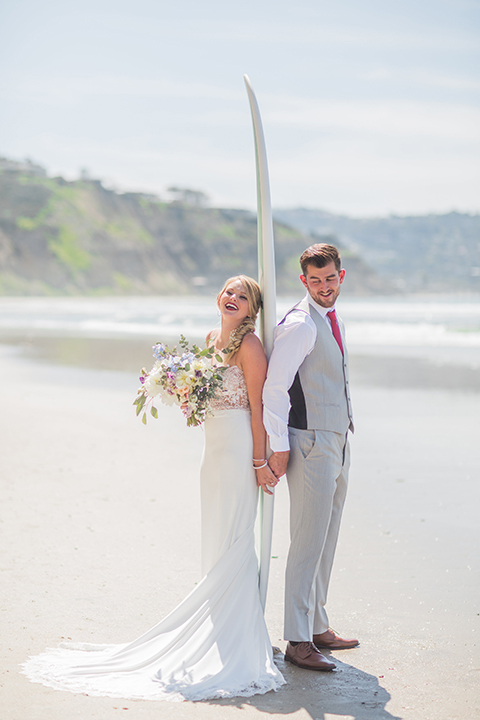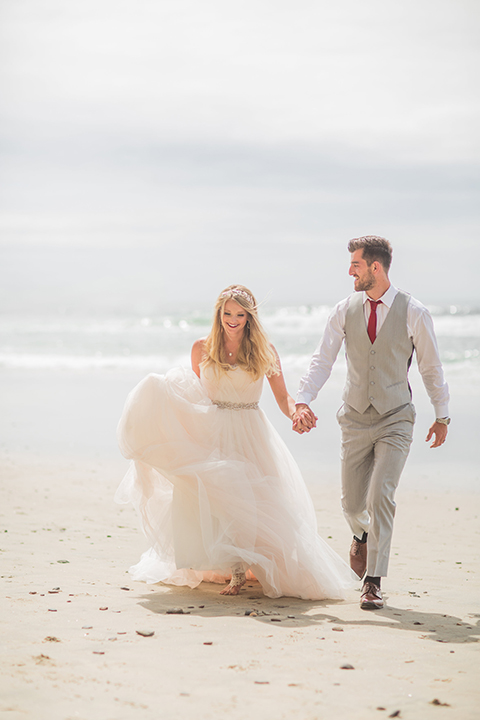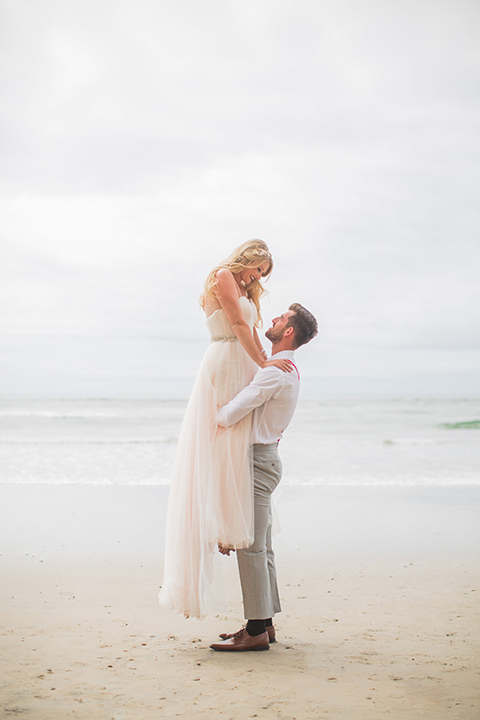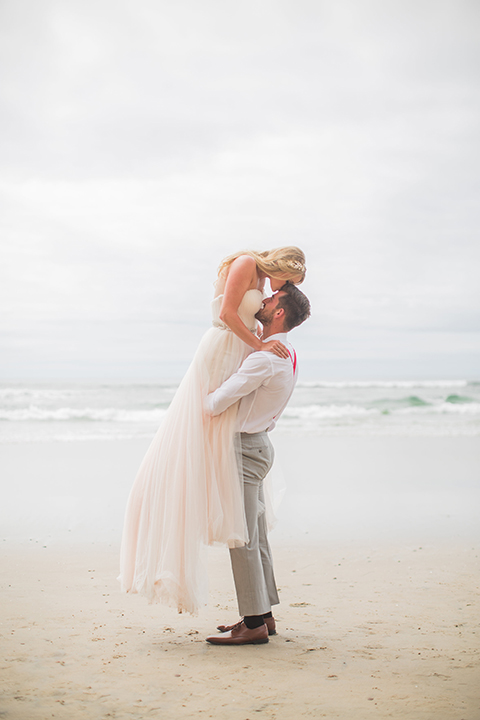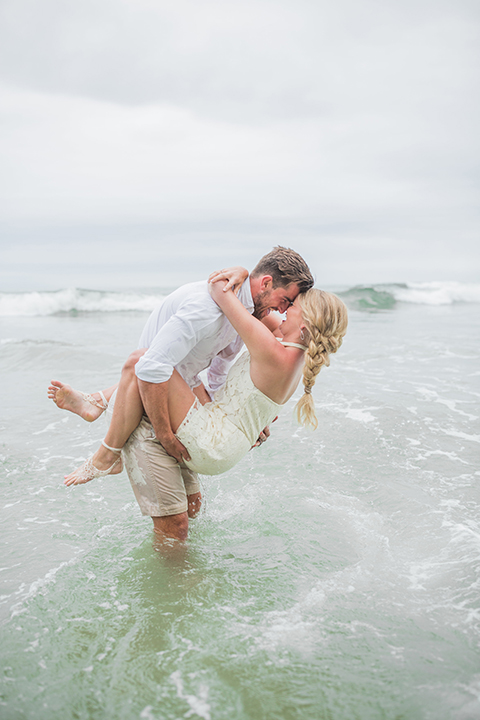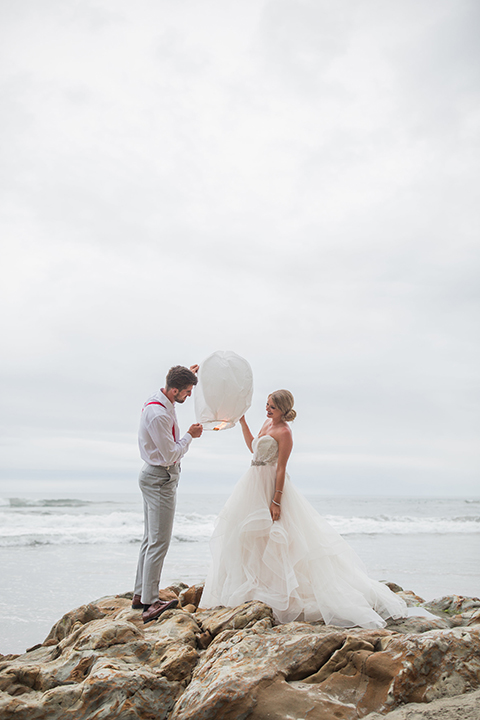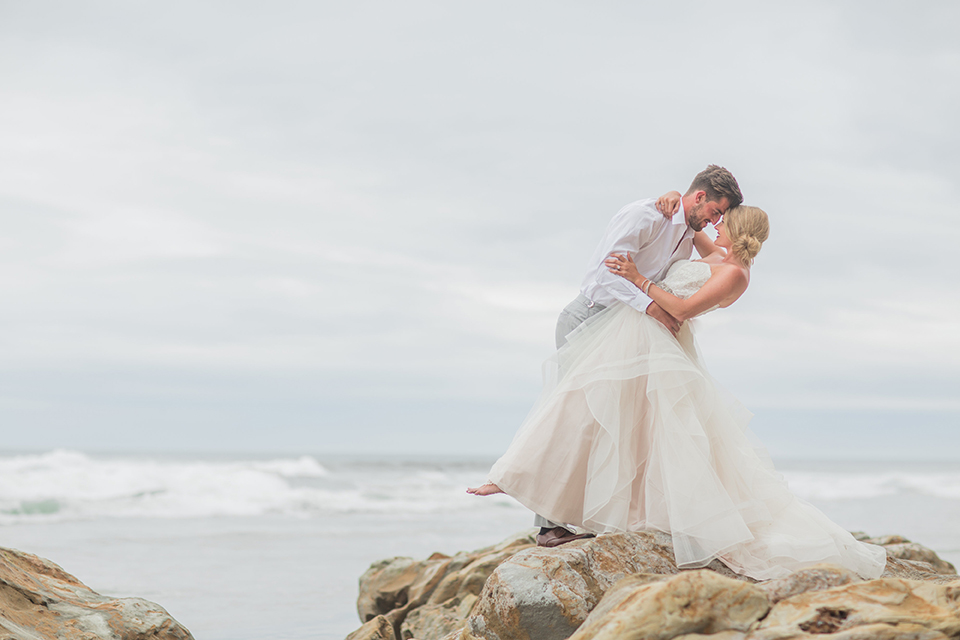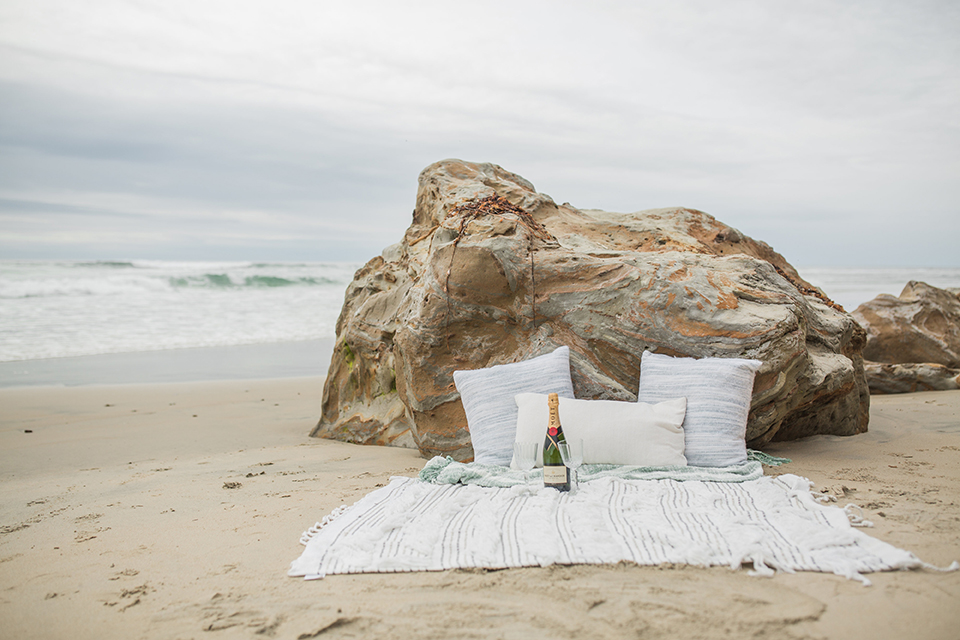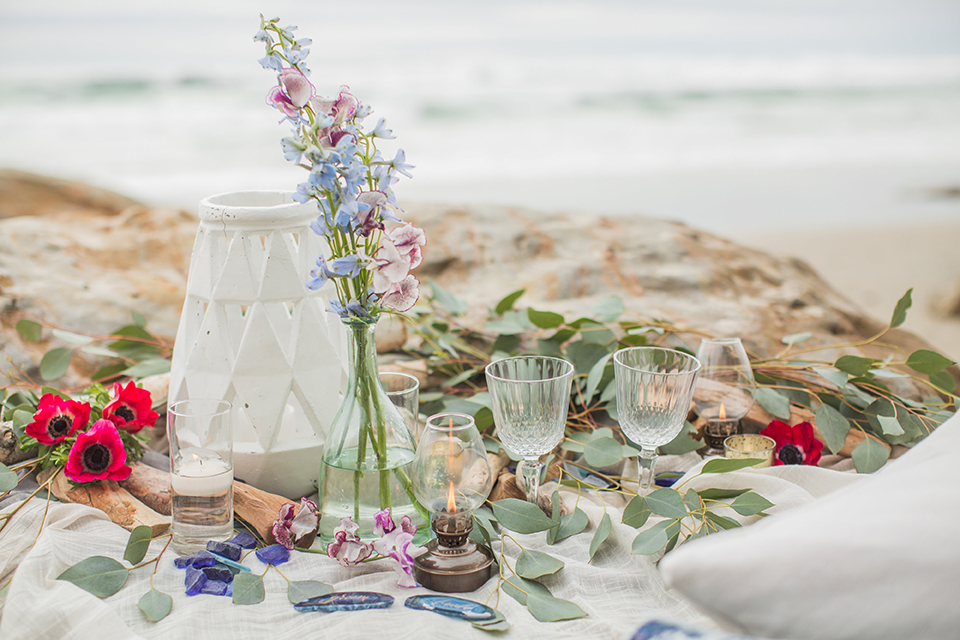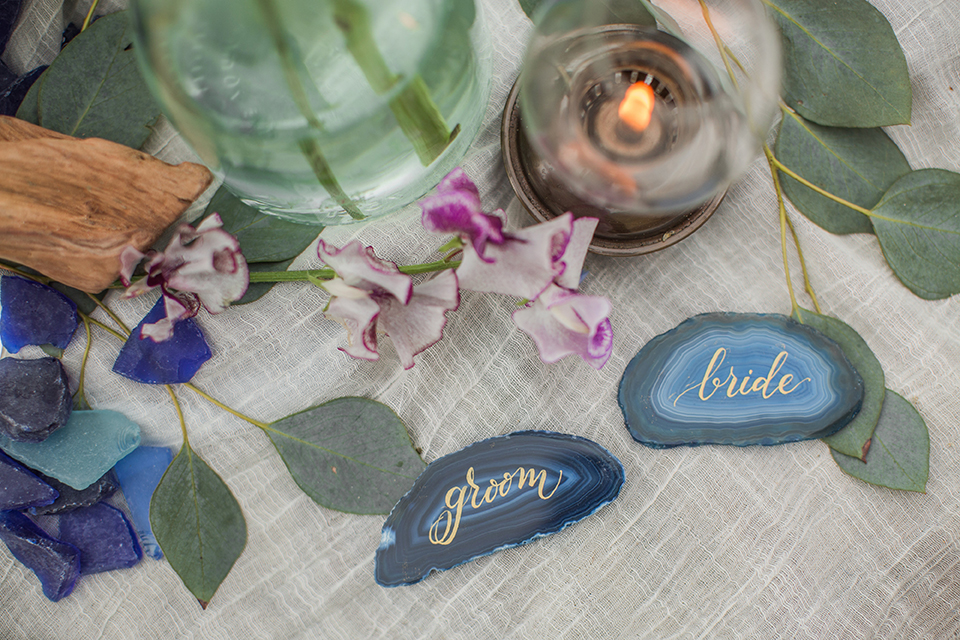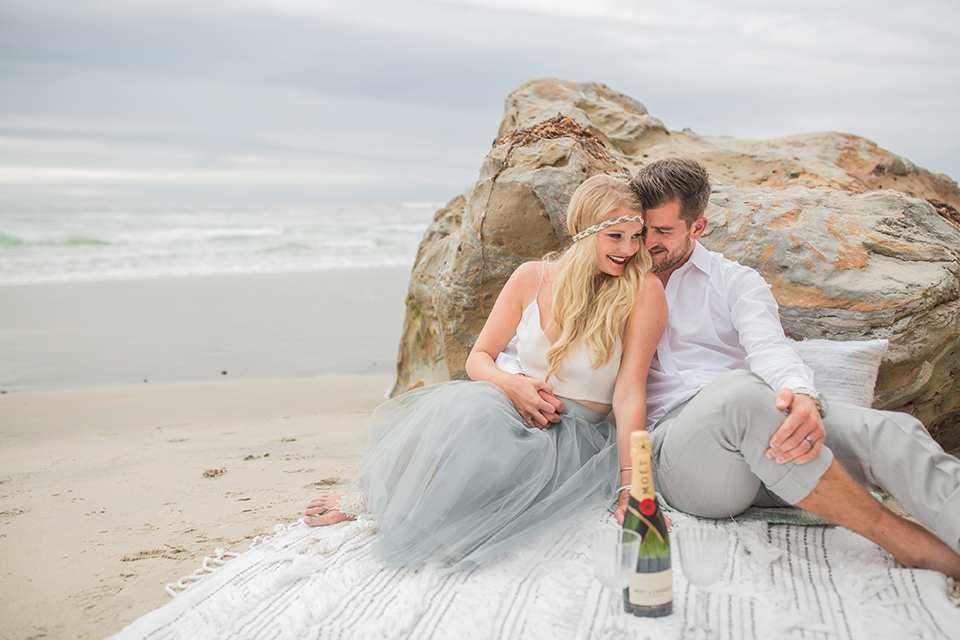 Florals:
Haystack Floral
|
Wedding Gowns:
The Dress Theory
+
Here Comes the Bride
|
Hair + Makeup:
Elwynn and Cass
|
Calligraphy:
The Vintage Nib
|
Surfboards:
Bird's Surf Shed