Venue: AV Irvine
Photography: Carissa Woo Photography
Coordinator: Campfire Events
Menswear Style: Ivory Paisley Tuxedo with a black bow tie tie
We are so in love with this modern cultural inspired wedding at the AV Irvine! From the lion dancers and bold 3-D floral backdrops this wedding is for that fun couple who looks for out-of-the-ordinary details.
What we really love is the style of this wedding! The bride wore a fun lace ballgown with stunning gold floral crown. As well as a red and gold cultural gown for a second look. Her bridesmaid wore a bold maize/gold dress to compliment the colors of the wedding design, and the groomsmen wore a cool black paisley tuxedo. The groom wore 2 chic looks: a white tuxedo with a black satin lapel and a black paisley tuxedo. What is cool about the paisley tuxedo collection is that it is a subtle pattern, but brings a lot of personality and pizazz! (Yes, we used the word pizazz). See more of our patterned tuxedo collection today!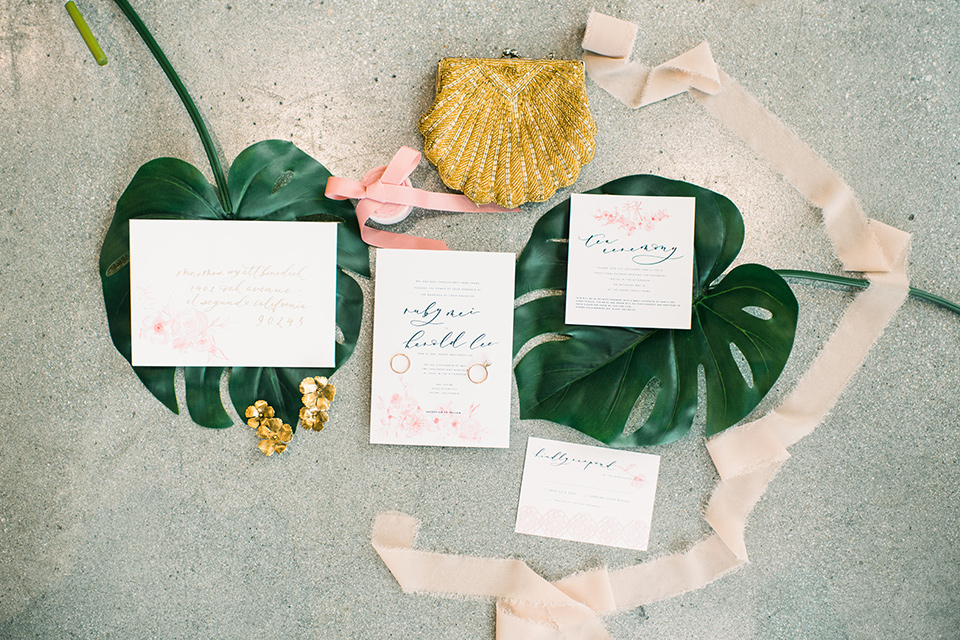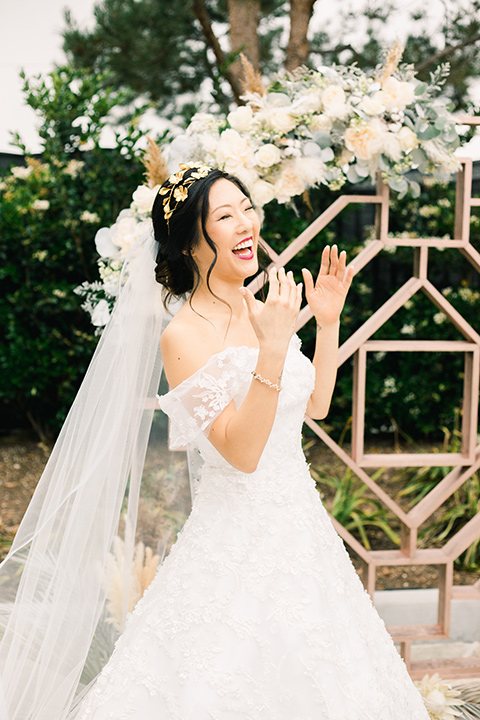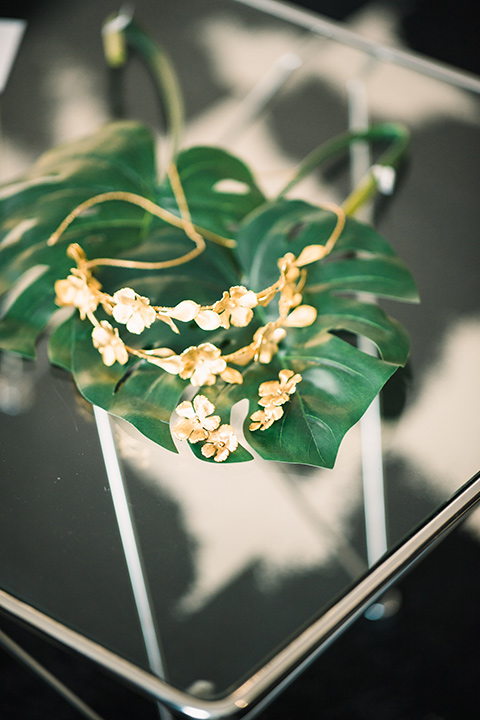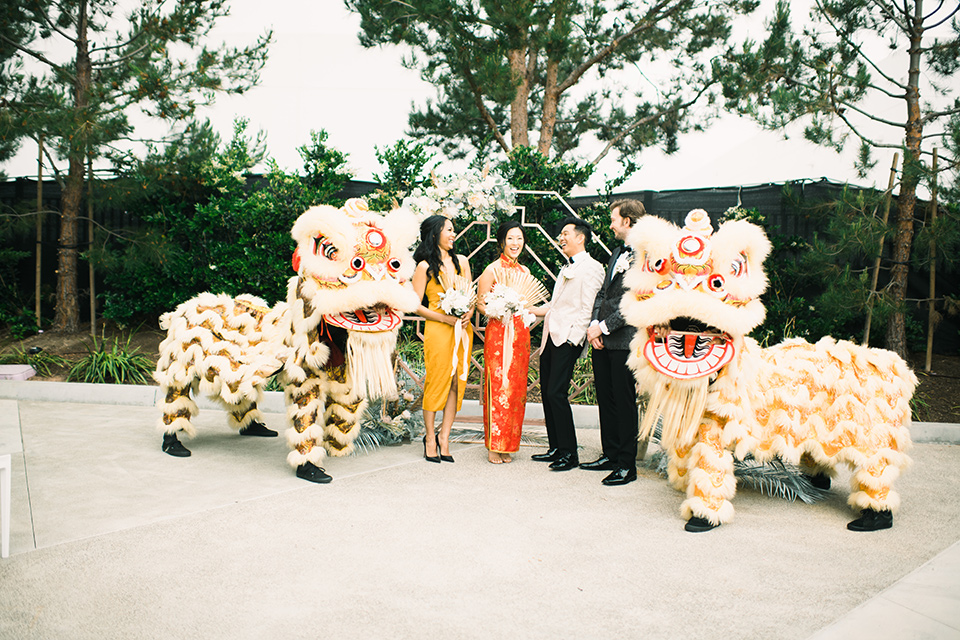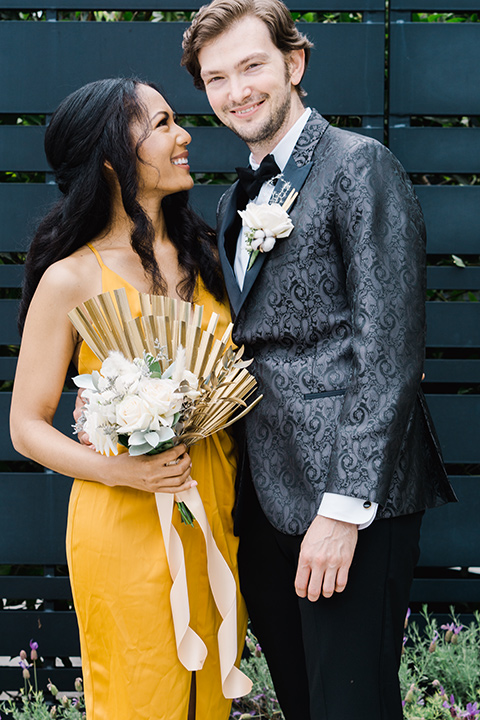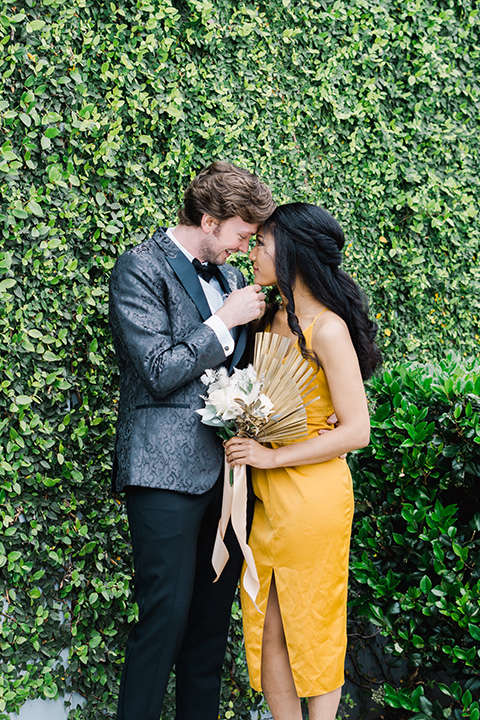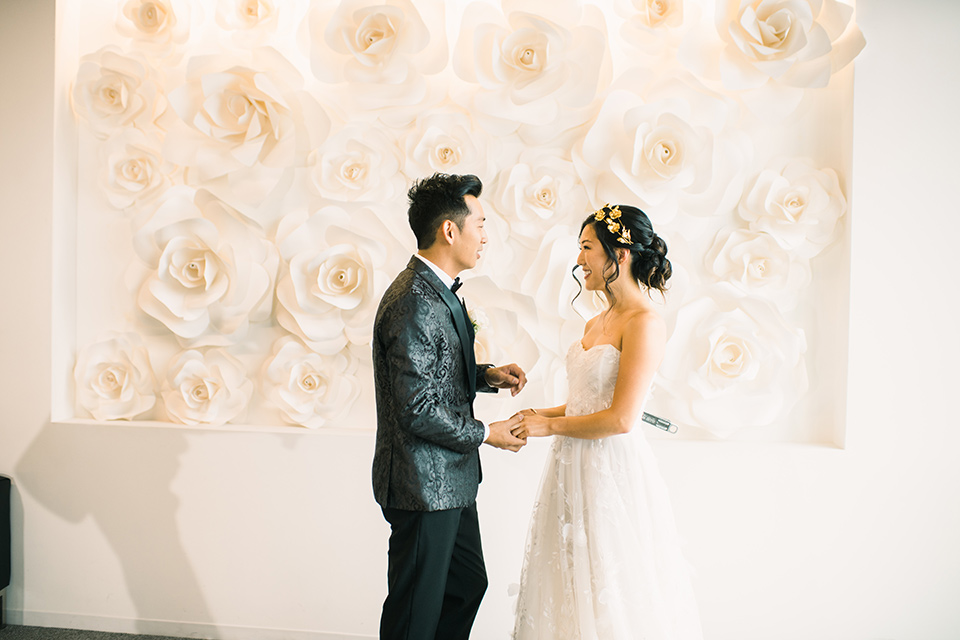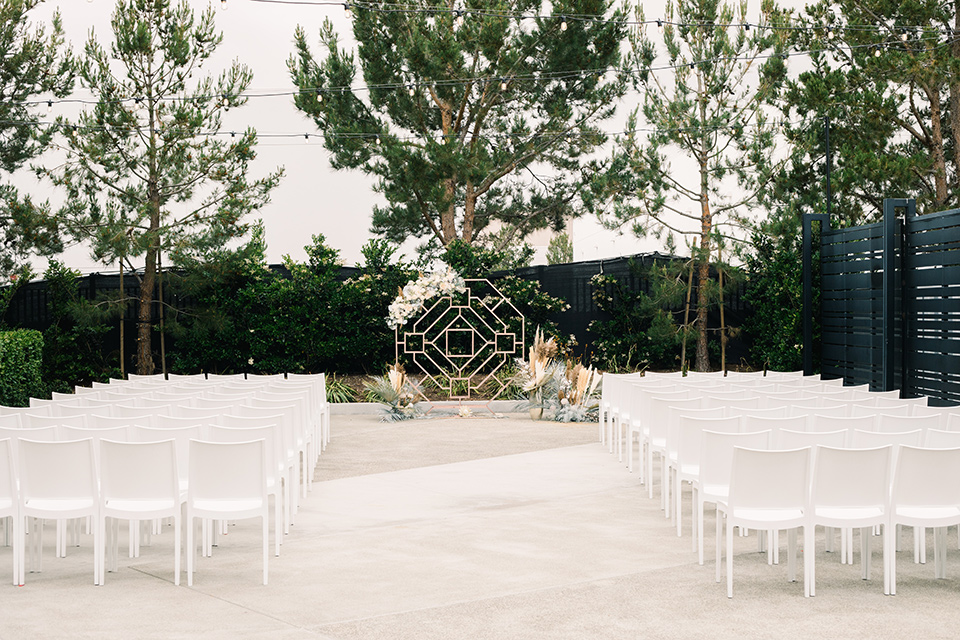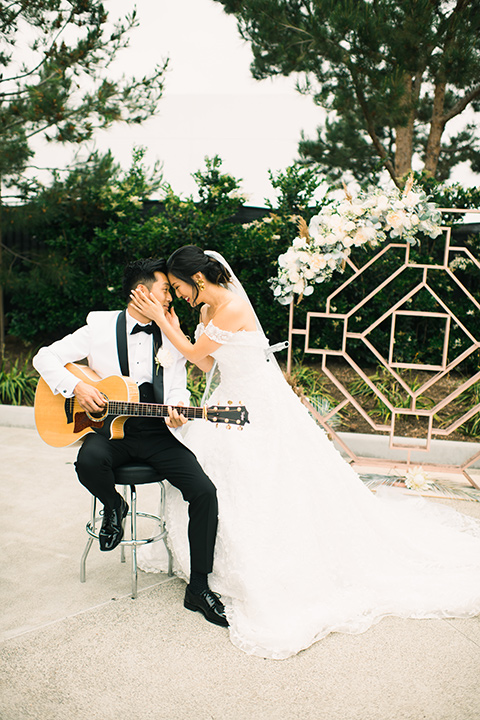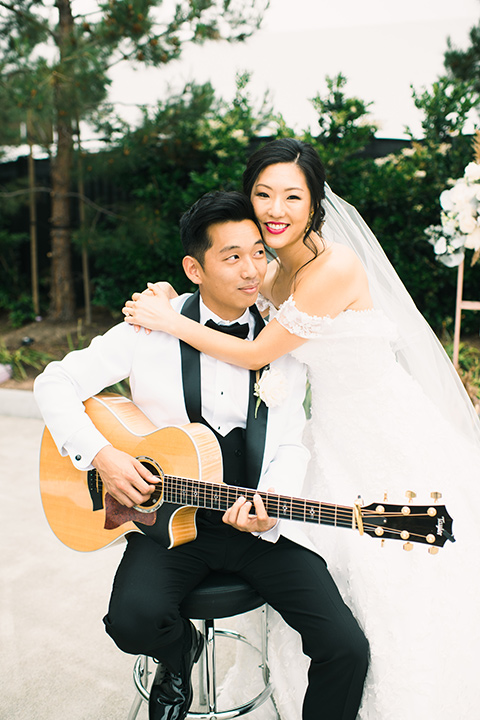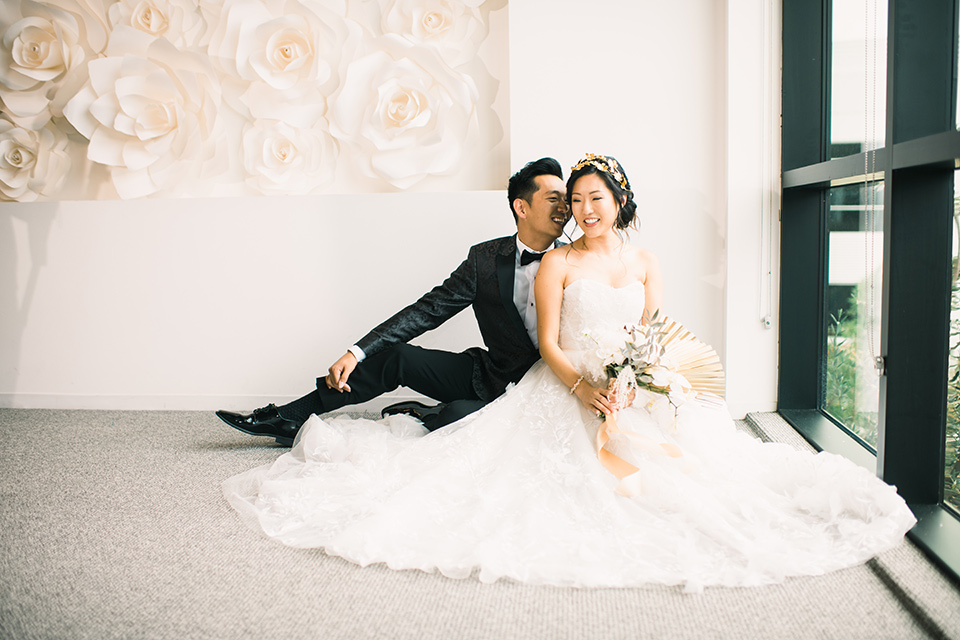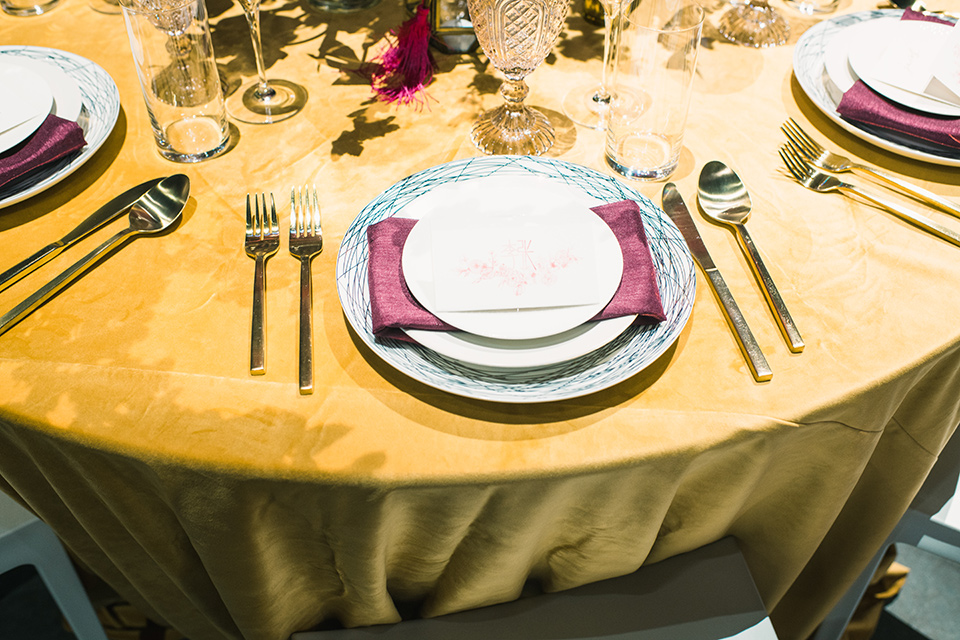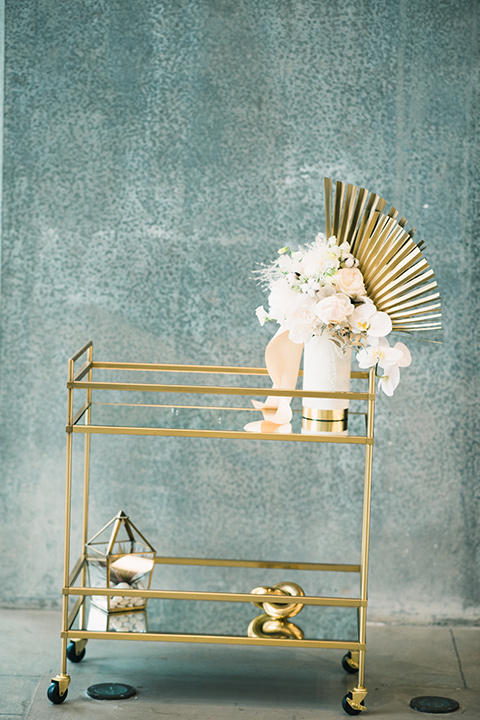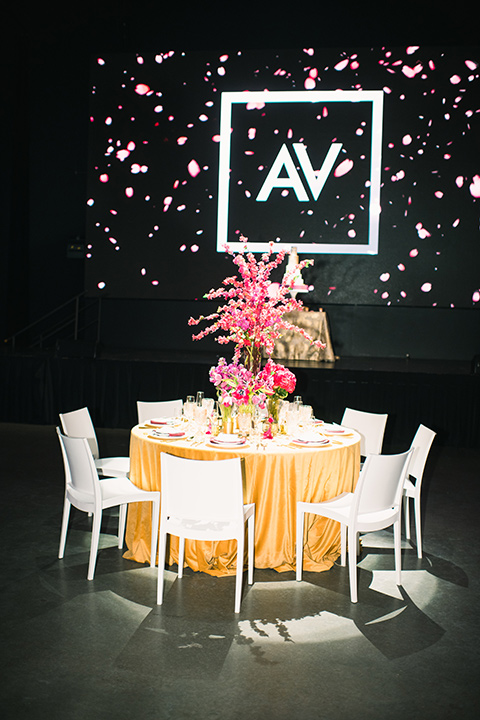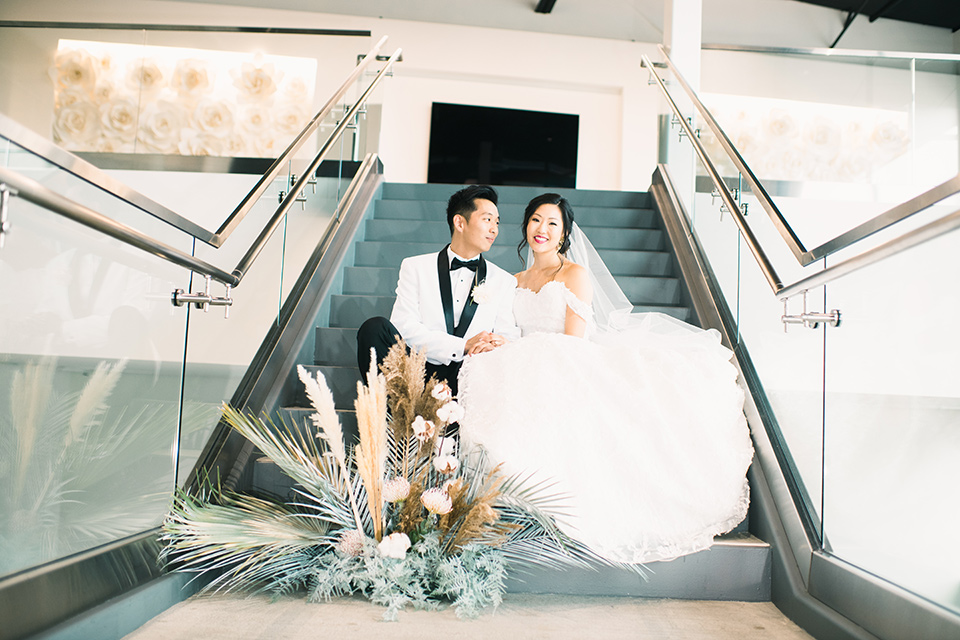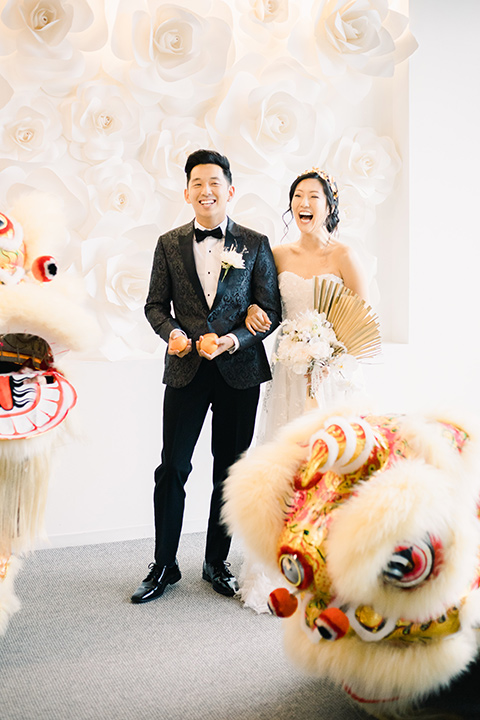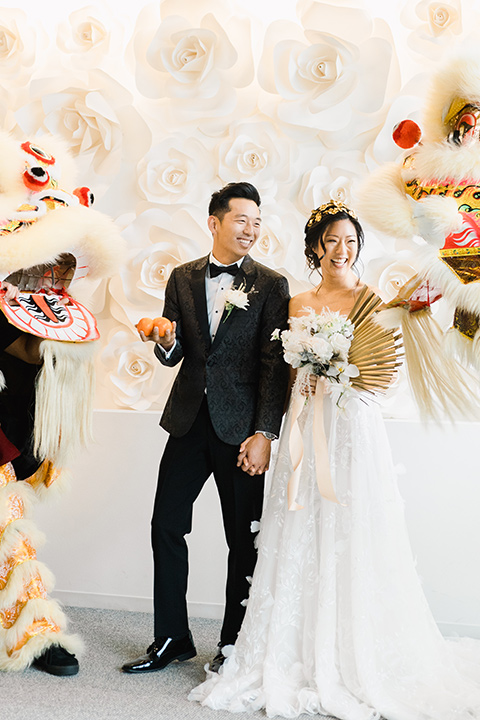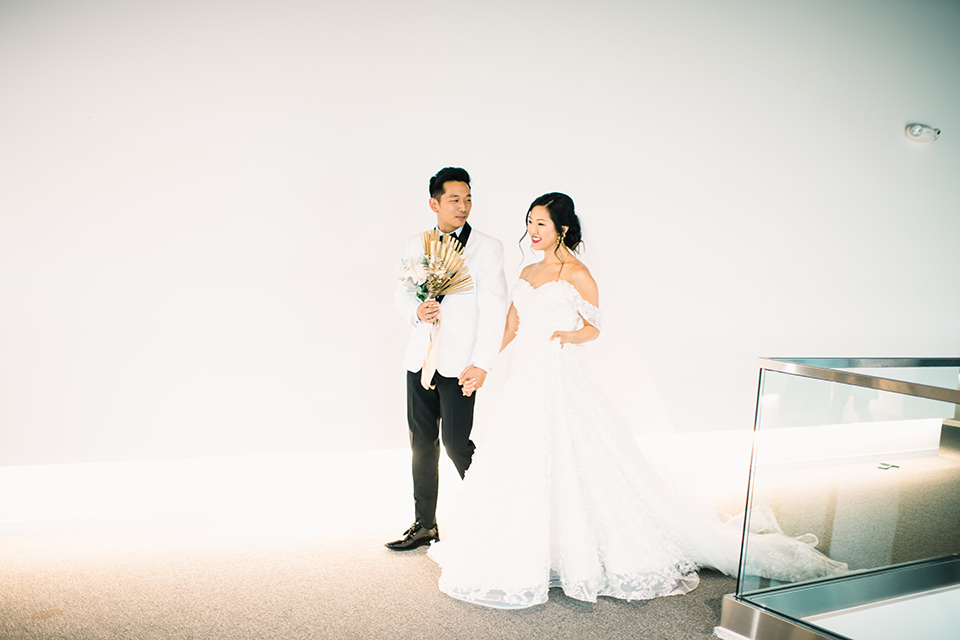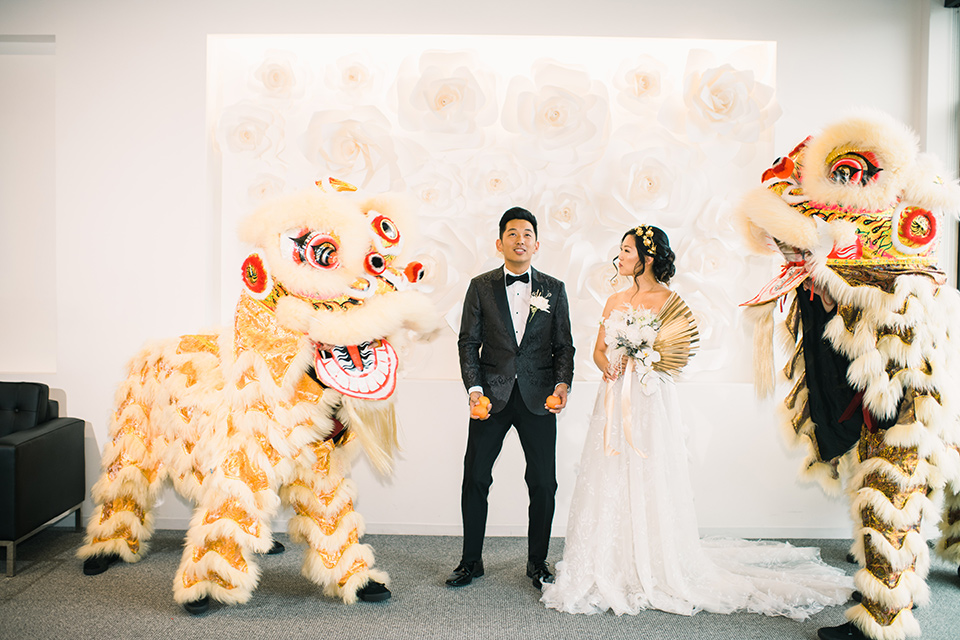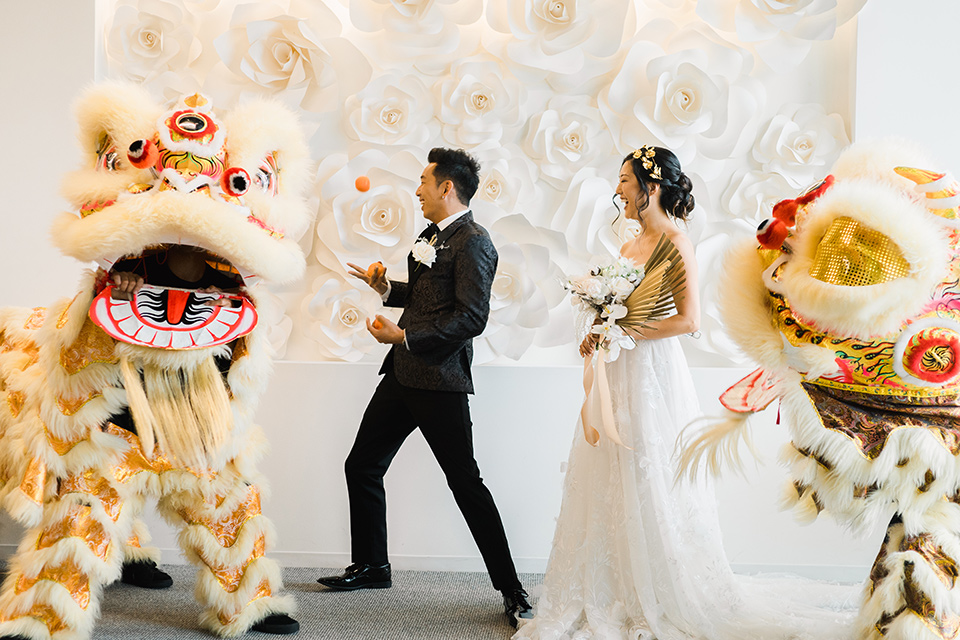 Videography: Imjustacheung Films | Bridesmaid Model: Janine Oda | Bride Model: Keira Kang | Groom Model + Music: Moses Lin | Makeup: Jenn Pham Makeup Artist + Beauty Crave by Jennifer Mau | Florals: Florunique | Rentals: La Pinata Party Rentals | Lion Dancers: Ane Thanh Lion Dance | Altar Backdrop: Altarnative | Dress Designer: En Blanc | Cake: Mr & Mrs Creamery | Linens: Luxe Linen | Lighting: N-effect Productions | Groomsmen: Valentin | Invitation + stationery: Ellette Studio