Venue: Yosemite National Park
Photography: Alice McLain Photography
Groom Style: Burgundy Velvet Peak Lapel Tuxedo with a back long tie
Let us start by saying, WE LOVE NATIONAL PARK WEDDINGS!  Especially in the stunning Yosemite National Park (because our California hearts will always be biased toward Cali parks).  If you are wanting to plan a NP wedding or elopement like this one, we have a few things for you to think of an to keep in mind while planning:
Permits: 

All National Parks allow for ceremonies and elopements on their beautiful grounds.  With that, they do require a special permit.  Check with the park you specifically want to say I-do in for pricing and the proper forms

Duration: Now it is time to think about the duration you would like to spend at the National Park.  Would you like to do a small simple elopement or a roaring party?  Would you like to just say your vows, or have a reception as well? 
Weather/Season: When thinking of the date and time of your big day, just like at a traditional venue, you need to take into account weather and season.  You might not want to get married in Joshua Tree at 2pm in August, or outside in Glacier National Park in the dead of winter.  Summer heat, winter storms, peak seasons, these are all things to keep in mind. 
Décor + Food: Plan out your décor ahead of time.  Regardless of elopement or full wedding, will you be wanting a ceremonial arch behind you?  Will you be wanting florals, rugs, macrame hangings?  This is something to think of before-hand. For food: The biggest thing to remember here is PACK IN, PACK OUT! That is the slogan to those in the parks.  Meaning, whatever trash you carry into the park, you must carry it out.  Not all trails and locations are not equipped with trashcans. With that, make sure you get a caterer who knows the rules of the park.  
We hope this simple list helps you get a kick start into planning your national or state park wedding.  For a more intensive list, see our blog How to Plan a National Park Wedding.
Now let us take a moment to talk about this specific Yosemite wedding (because it is too gorgeous not to).  This couple said I-Do in a winter swept Yosemite landscape with nothing but them and their photographer.  We love that this wedding blends classic wedding details and romantic elopement touches to create a unique moment.
The bride wore a bohemian style gown with a stunning lace overlay and bell sleeves.  She added a felt wide brimmed hat to finish off her perfect look. The groom added the perfect winter color to his wardrobe by wearing our Burgundy Velvet Shawl Lapel Tuxedo with a pair of black pants and a long black tie.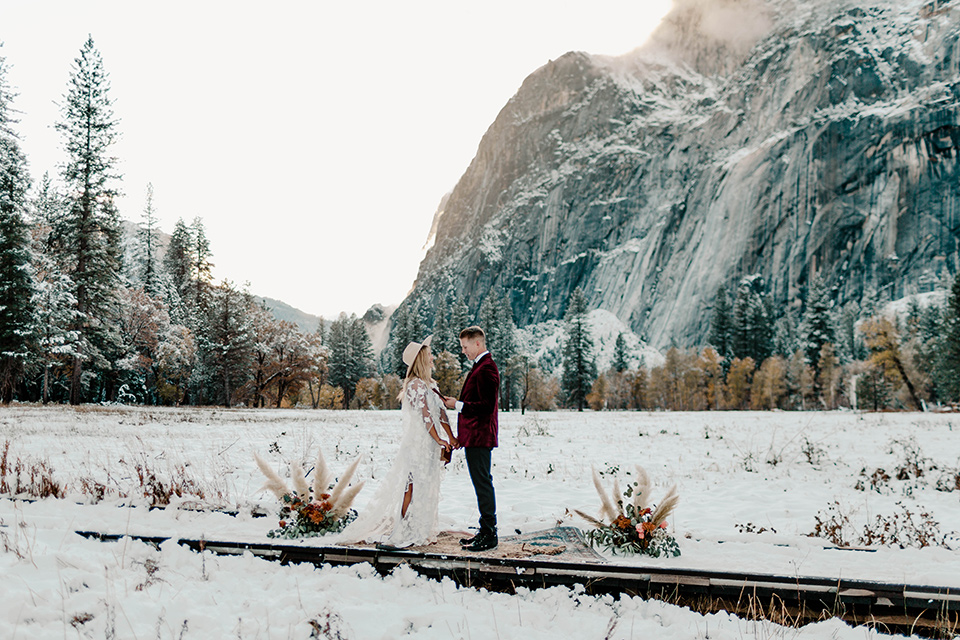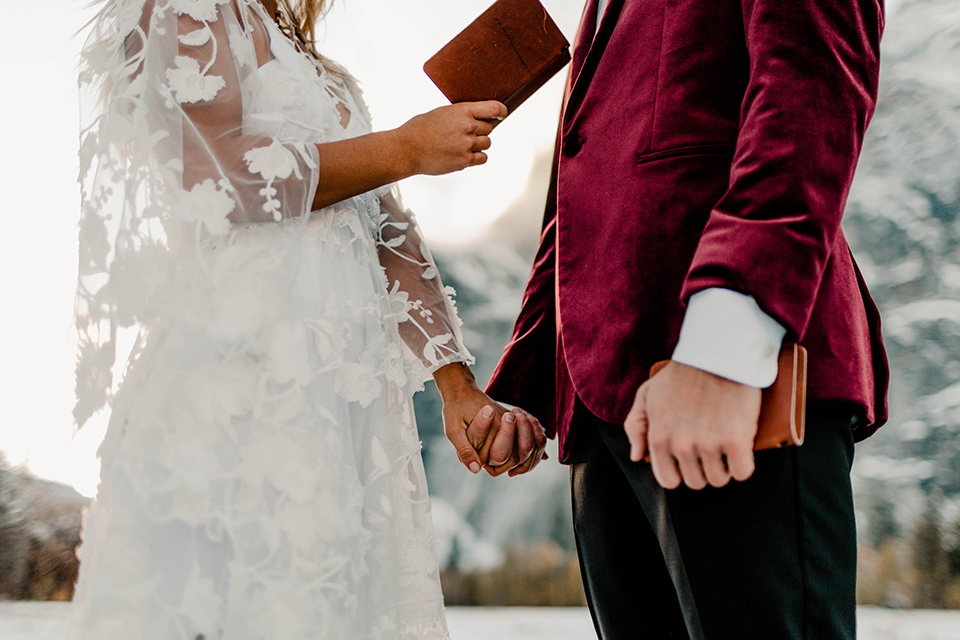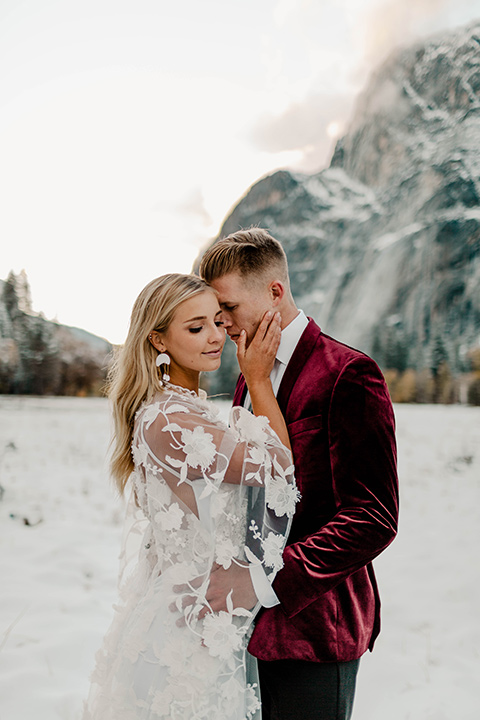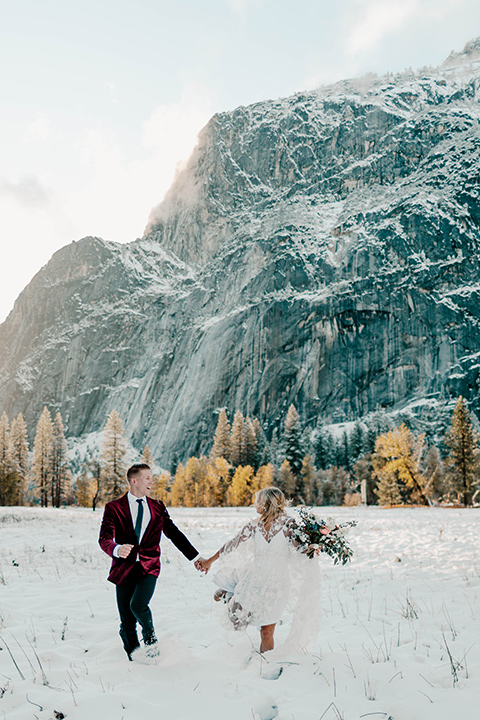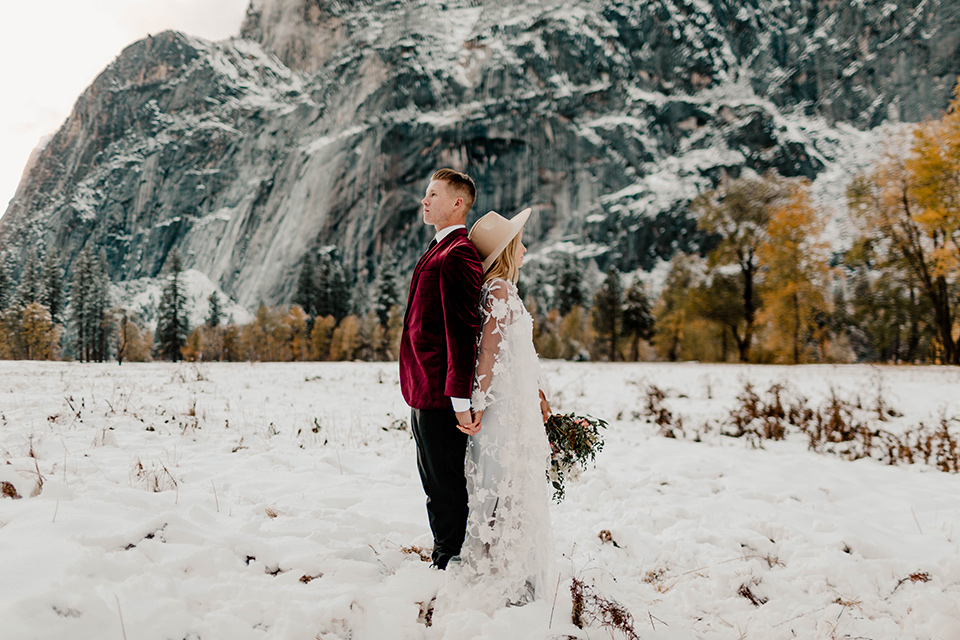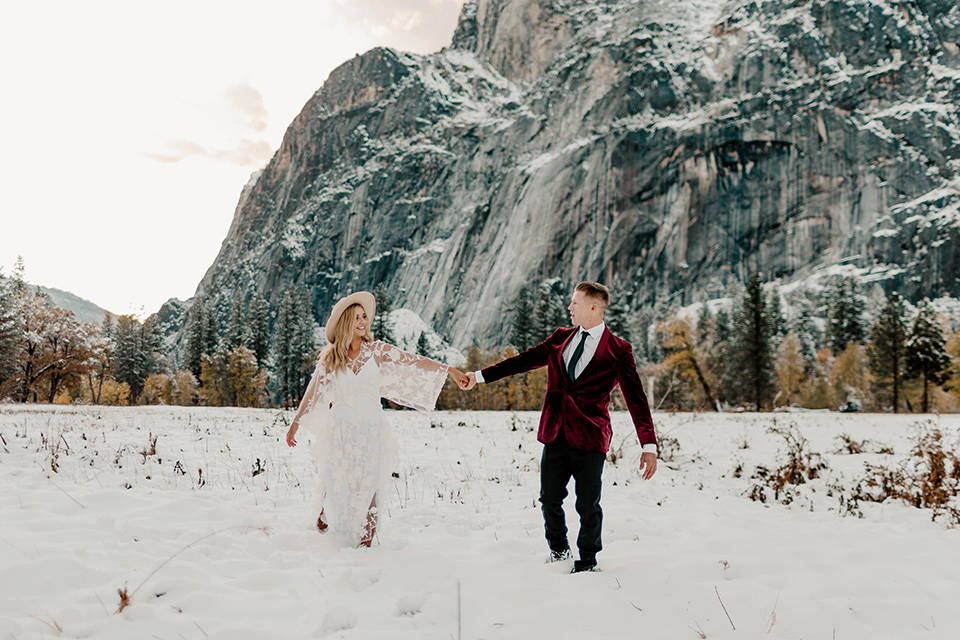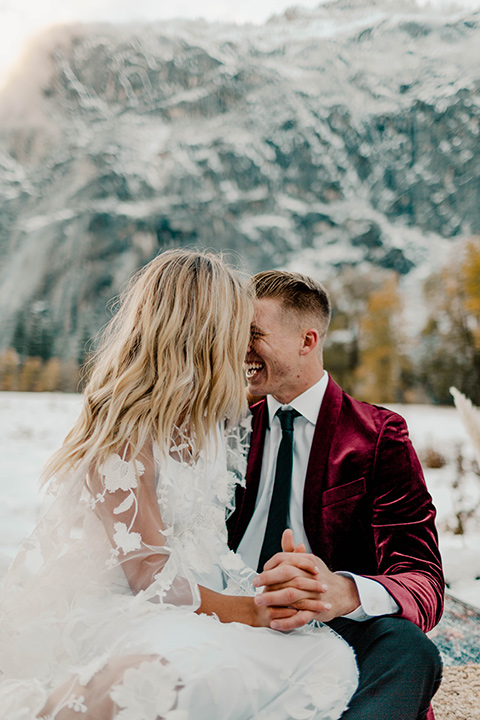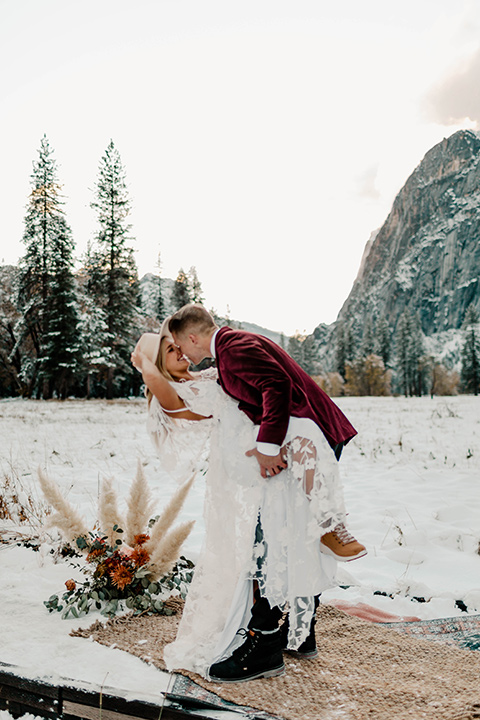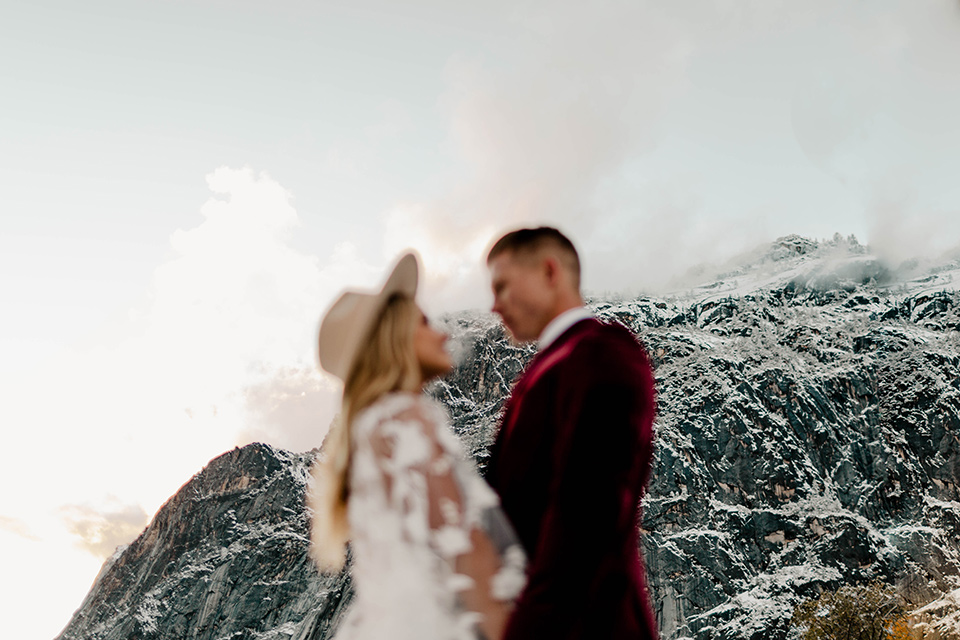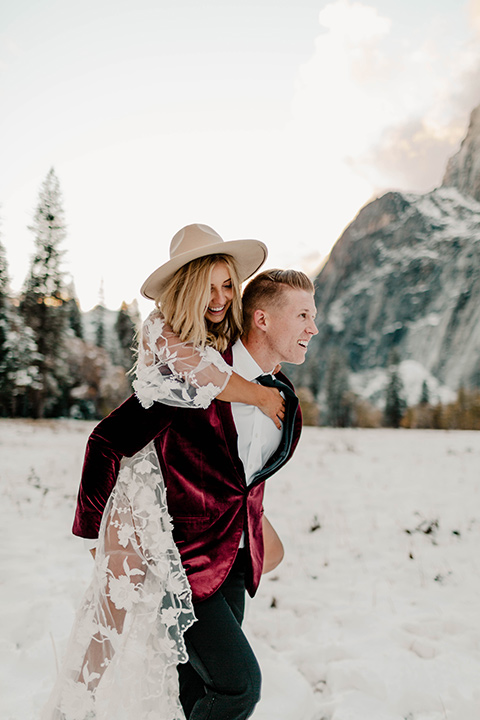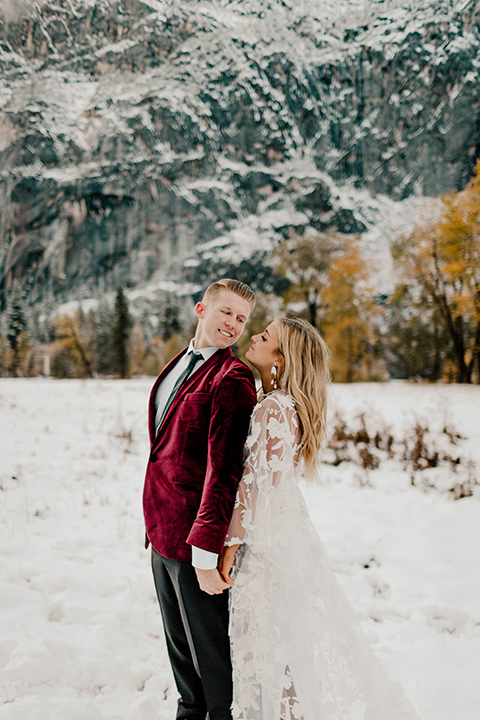 Groom: Connor Kostecka | Bride: Brynne Kostecka