Venue: The 1912
Photography: BYC Photography
Dresses: Windsor®
Prom is a night to let your fashion guru shine! There are so many options when it comes to suits and tuxedos – so we made it easy for you.  Come with us as we go through the top 5 trends for this Prom season.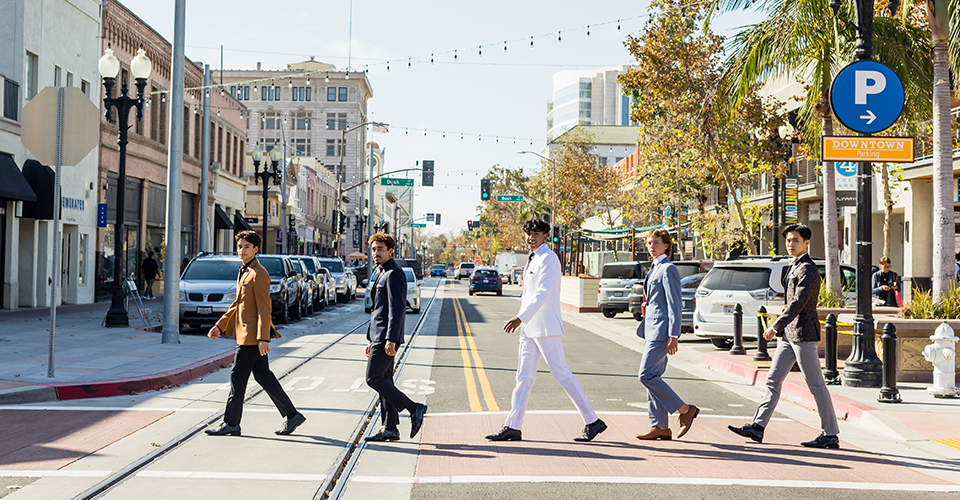 1. Colorful Craze
Bright and bold, muted and subdued – there is more than one way to wear color!  Like these two gentlemen, wear a bright suit or tuxedo such as our Rose Pink Notch Lapel Suit or Steel Blue Performance Tuxedo by Michael Kors.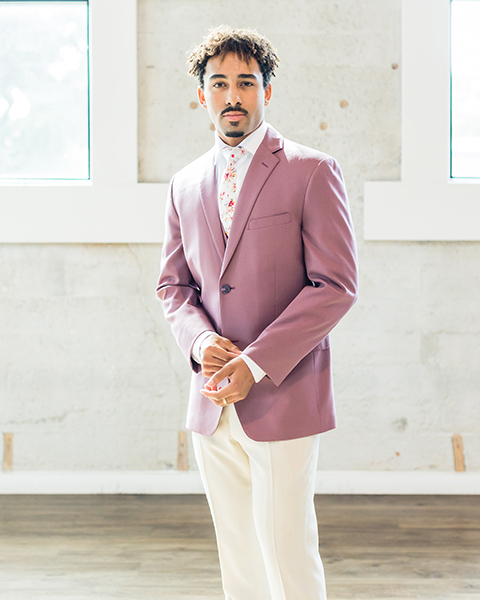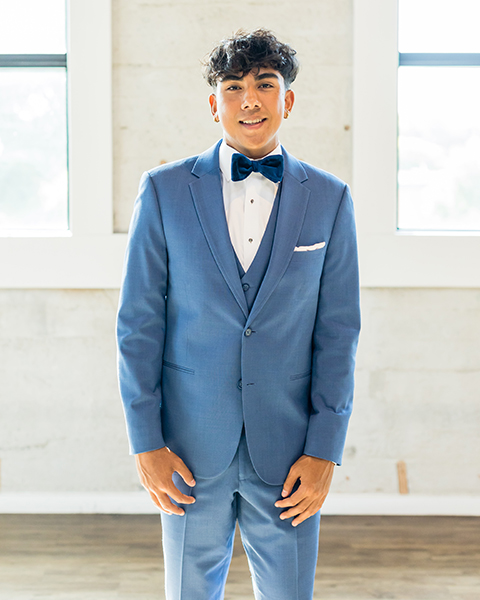 Or wear a more toned-down suit but make a statement with your accessories!  We have suits, bowties, and suspenders in more than 100 shades to create the color pop you desire.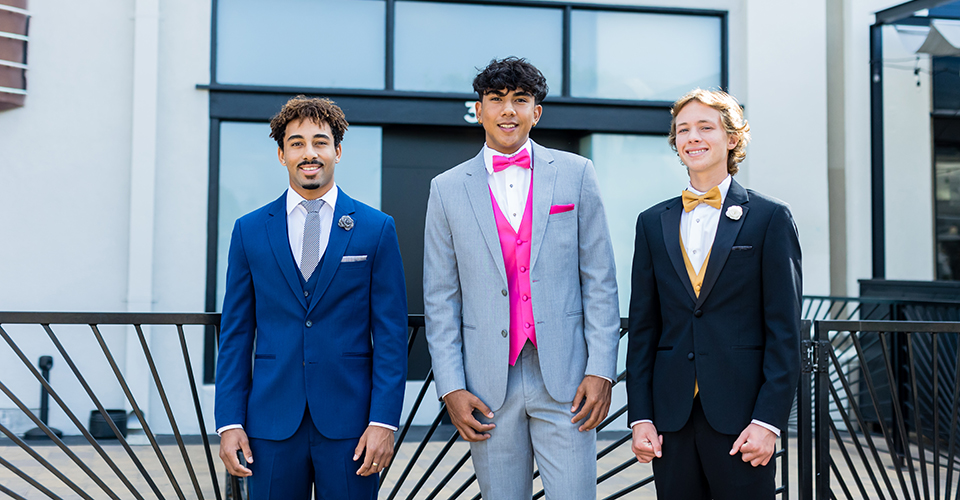 2. Pattern Perfection
We love a fun pattern, and what is great about this look is that like with the colorful trend you can go as big or small as you want.  Wear a Black Paisley or Ivory Paisley Tuxedo for a burst of fun, or wear a chic pattern in your accessories.  Socks, bowties, long ties, vest…the options are endless for this fun trend.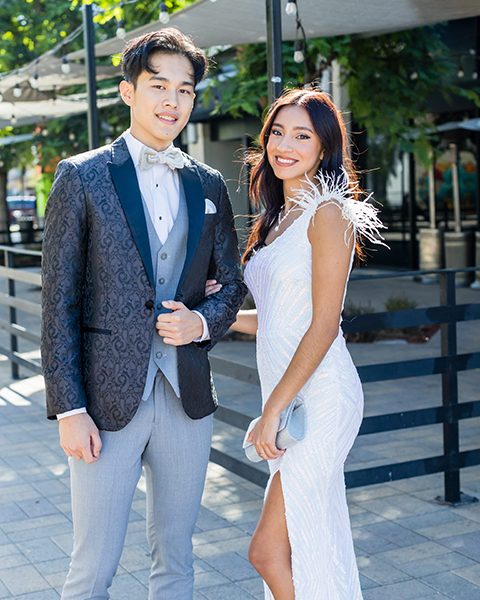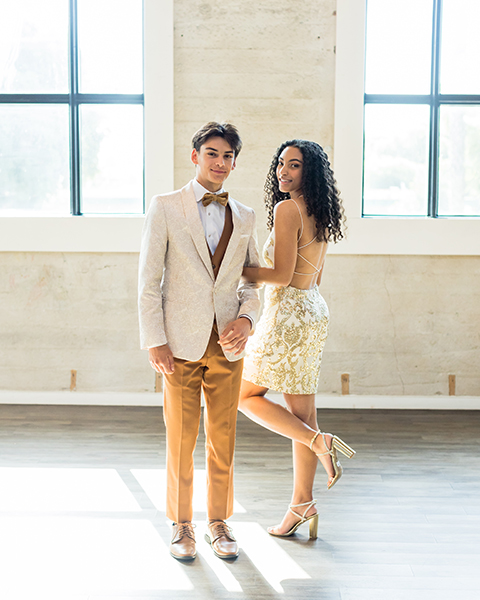 3. Terrific Texture
Texture looks and feel amazing to wear!  With our velvet collection you can rock a cool coat in Burgundy, Green, Royal Navy, Black, and Gold, or wear one of our velvet bow ties to add some extra pop.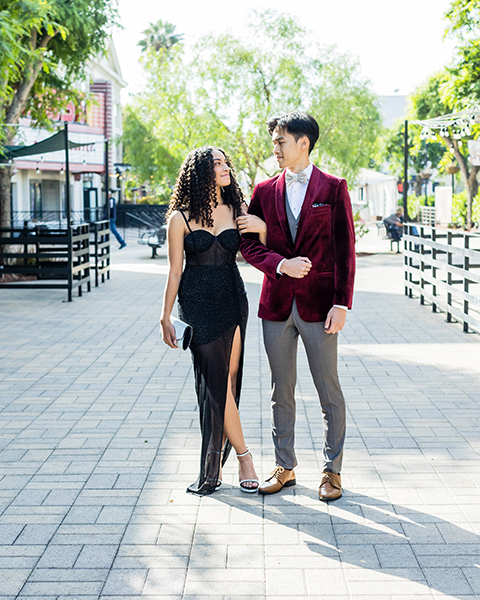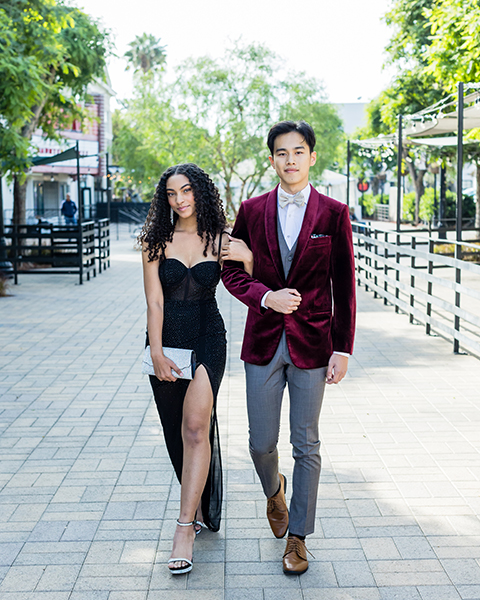 4. Classic Chic
You cannot go wrong with a classic chic look like black tie styles, Great Gatsby-inspired vibes, or an Oscar-winning red carpet look.  We love a great structured style like our Navy Shawl Lapel or White with Black Shawl Lapel Tuxedo.  You can modernize this style by wearing chic accessories like our double-breasted vest or black patterned bow tie.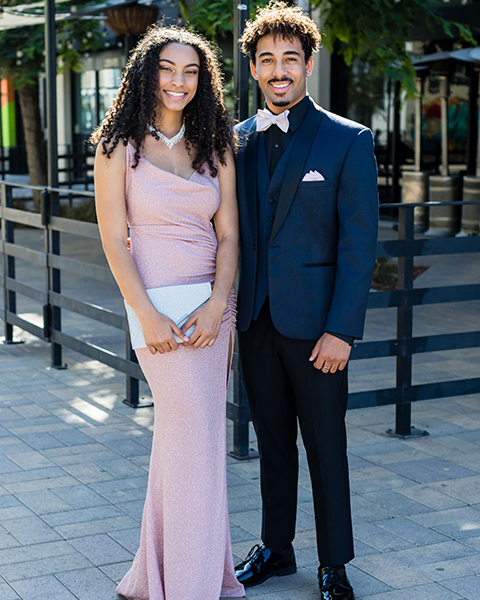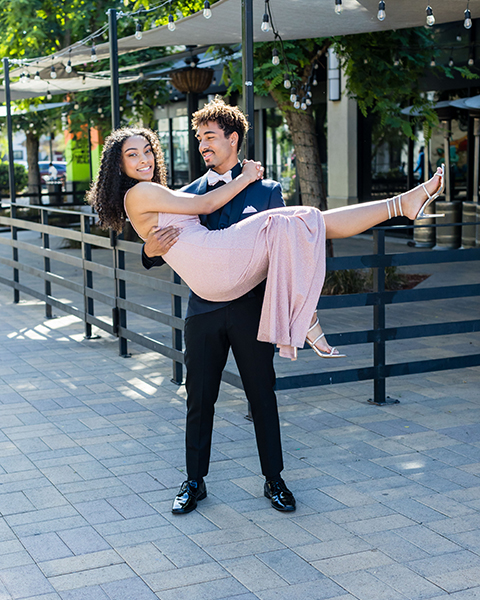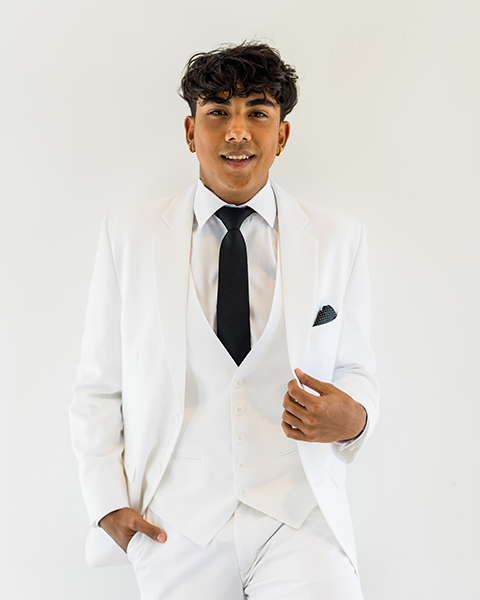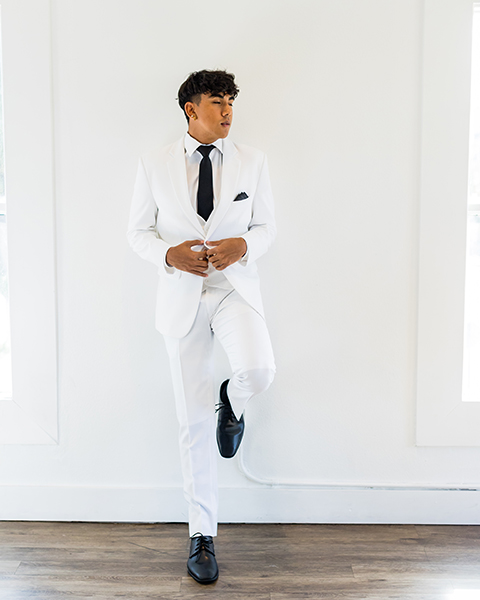 5. Laid Back Flare
Dressing up to the nines not your thing?   No worries, laid back flare is always a great option. This is when you ditch the coat, but you can make a statement with your accessories and pants color.  Wear an all-black look with bold suspenders and bow ties or add a subtle pop with a pair of green suit pants and patterned bow tie for a show-stopping look.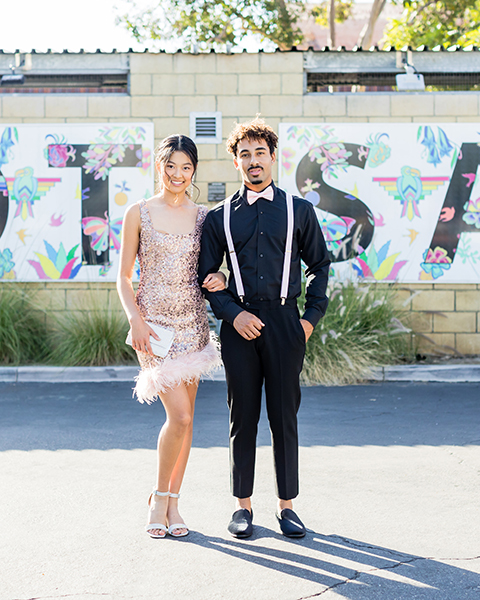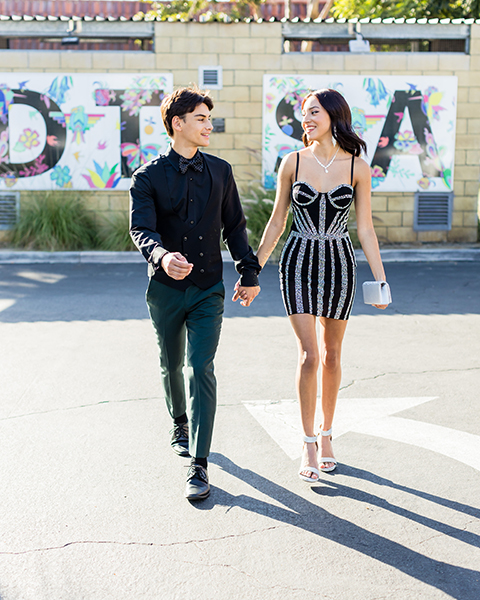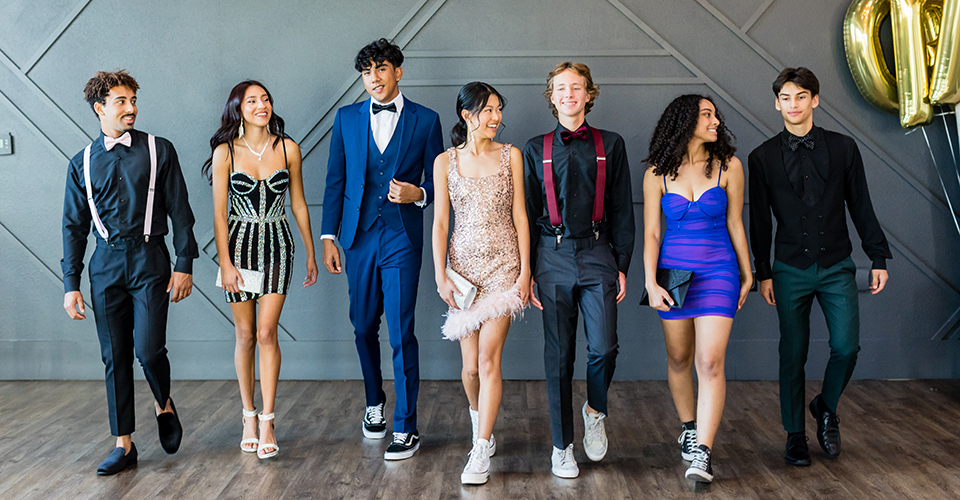 Get All These Trends In Our 'For Purchase' Collection...
At Friar Tux we make sure you get your style, your way.  Want to wear the look once, choose from our Rental Collection, but if you want to get the most of your style check out our For Purchase Collection.  One suit can go a long way, wear it for prom but swap out the accessories and you have a staple suit for graduation, college events, work interviews, and more!
The best part is all our 5 top trends above have options in both rental and for purchase!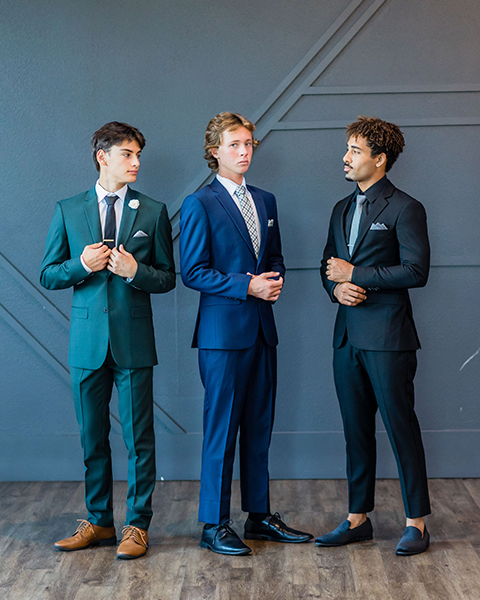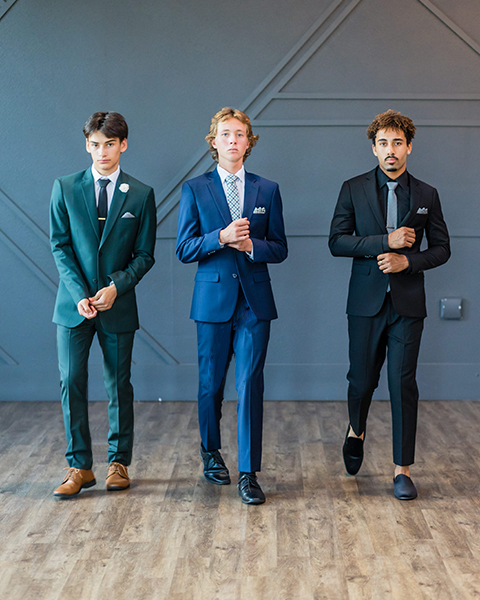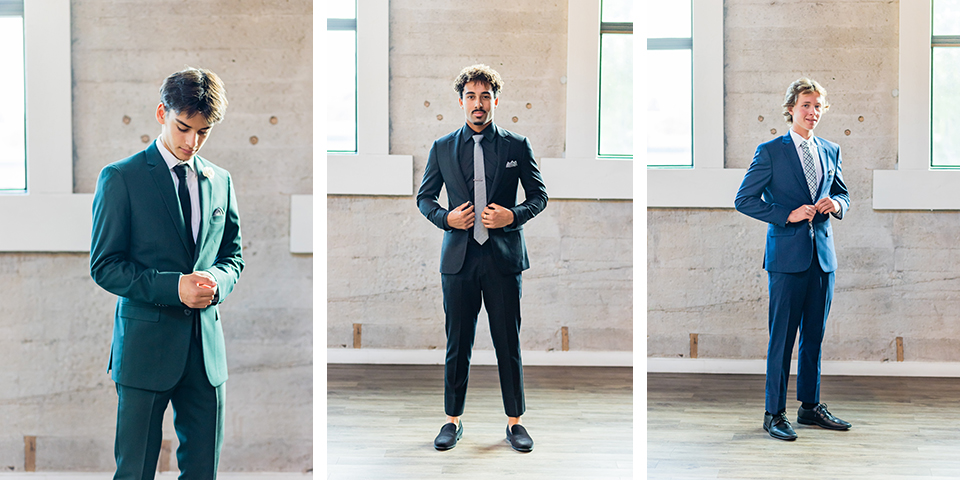 For more inspiration and savings check out our prom website and lookbook.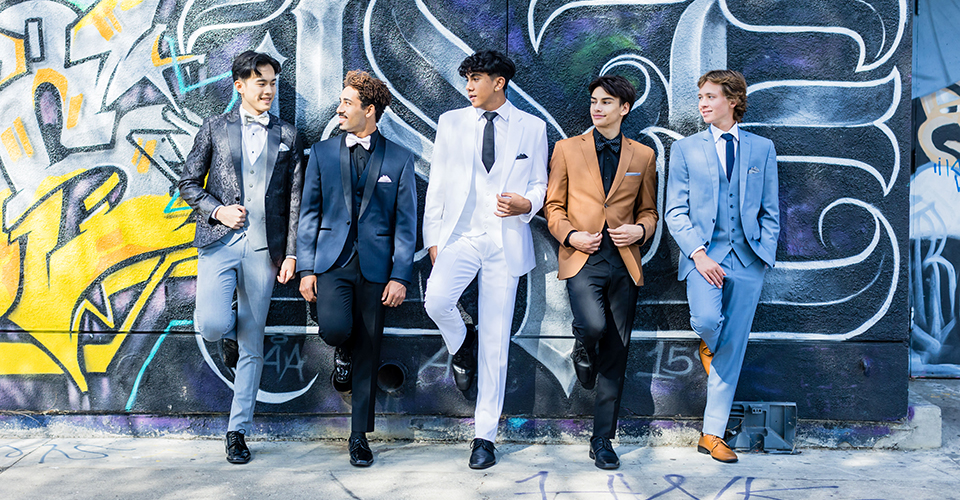 Your Style, Your Way
Friar Tux is committed to helping you find your style, your way, and here are just a few of the ways we help you do that:
Conveniently shop in-store or online.

Plenty of options to buy or rent.

Size inclusive options from standard to Big & Tall.

The Michael Kors Performance collection features the most breathable suits and tuxedos on the market with stretch fabric.

Gender-neutral suits and tuxedos for any fashion-goer.

Get your order shipped to your home or pick up in store.